Find your degree
Online College Plan is an advertising-supported site. Featured or trusted partner programs and all school search, finder, or match results are for schools that compensate us. This compensation does not influence our school rankings, resource guides, or other editorially-independent information published on this site.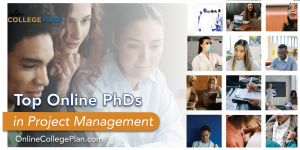 Project management is a fairly straightforward practice. It refers to planning, executing, and controlling the work of a team to meet specific goals or objectives. It is most often associated with business; however, almost every discipline calls for project managers. In this role, you could be tasked with overseeing budgets, providing leadership and feedback to a team of employees, evaluating problems to create solutions, and more. This is also one of the highest paying careers in the nation with an average salary of over $100,000 per year. In addition to that, the Bureau of Labor Statistics reports a healthy growth rate for management positions over the next decade.
Featured Programs
This is a degree that you can apply almost universally because every field needs leaders. Another thing to consider is that there are very few options out there for advanced degrees in project management despite th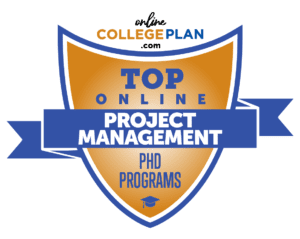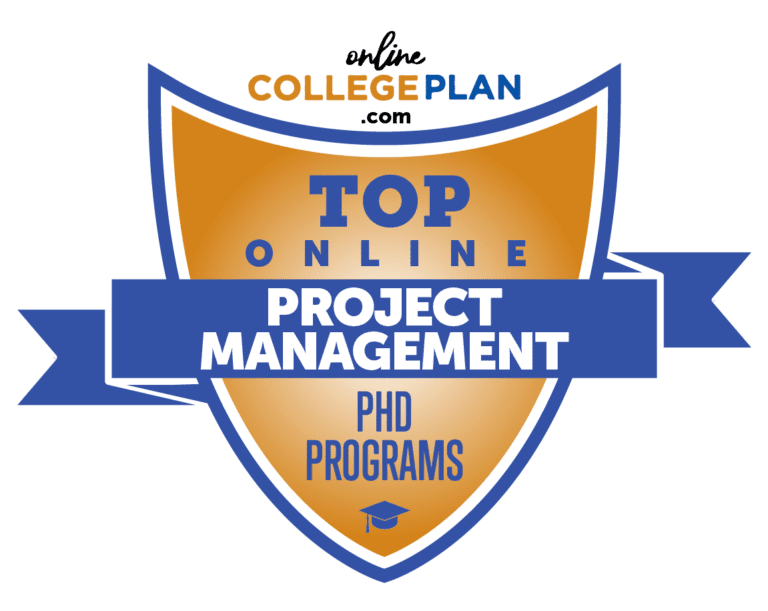 e fact that it is a rapidly growing field. There is certainly a demand for qualified management professionals and qualified instructors in the different areas of project management. There are few PhDs in Project Management but you do have other degree options at the doctorate level. These include a Doctor of Management, a Doctor of Business Administration, or even a Doctor of Project Management. There are various other degree fields that offer concentrations in project management as well.
Doctorate Degrees in Project Management
There is no better way to distinguish yourself as an expert in your field than to earn a doctorate degree. Project management is just the same. There is an increasing need for doctoral-prepared project managers nationwide as the field grows. Experts, executives, researchers, and professors are all in demand. Regardless of which of those roles you'd like to fill, a doctorate in project management will give you everything you need to make it happen.
These degree programs are offered in fields like business, information technology, engineering, construction, and more. Leaders will always be needed and you can put yourself ahead of other job candidates by having an advanced degree. In a doctoral program, you will encounter plenty of foundational courses. Some examples of these classes include Project Planning and Control, Project Financial Management, and Management Theory, as well as courses that prepare you to design and conduct research studies.
Once you've covered the basics, you will take more advanced courses. Some examples are Practice and Theory of Consulting and Intervention, Organization Innovation and Scenario Thinking, Leading Domestic and Global Teams, and Applying Advanced Project Management Tools and Methods. You will also have the opportunity to individualize your plan of study in a project management doctoral degree program. You can choose electives and research topics that align with the field you'd like to work in when you graduate.
Many doctorates in project management will include projects as part of their curriculum. These capstone projects are a more practical alternative to the traditional dissertation and you will complete a project that synthesizes the skills you've learned with the practical aspects of the job you'd like to have. Some progr
ams will instead require a traditional dissertation. In that case, you would conduct research and create your dissertation based on that project. You can use this to focus your study in a particular area as well.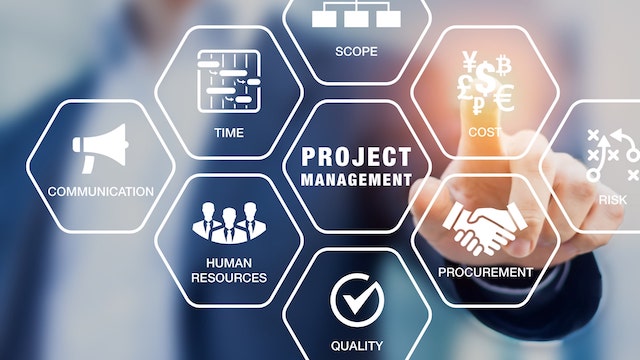 Earning an Online Doctorate in Project Management
If you are at the point in your career that you are considering such a high level of educatio
n, it is safe to assume that you already have a career and perhaps even a family. No matter what your obligations are, they can feel like obstacles to obtaining a doctorate in project management because you know that doctorate programs are rigorous and require a lot of dedication. We understand. We think there is a better way.
You can earn your degree without having to move away from home and sometimes without having to travel at all when you choose to study online. Online programs are flexible and most will allow you to log in and work on your classes whenever it is convenient for you. Even those that do require live sessions are scheduled so that they won't disrupt the work schedule of most people. Other benefits of online programs include having more options because the program is accessible to you wherever you are, paying fewer costs associated with your degree, and even being able to graduate sooner in some cases.
There are very few online doctorates in project management. We still went ahead and ranked the best that we could find according to the following.
Methodology
To rank the best online PhDs in Project Management, we started by collecting a list of schools. In order to be part of our initial considerations, each school must offer at least one online or hybrid program in project management, must be based in the United States, hold proper accreditation, and can not operate as a for-profit institution. Due to the lack of relevant programs that met our initial criteria, we also included other doctoral programs in project management.
Once we had a list of potential schools, they were scored according to these factors.
Freshman Retention Rate (⅓ of final score)
Graduate Rate (⅓ of final score)
Affordability (⅓ of final score)
Each school could have scored as high as 300 points. Once we determined the schools' scores in each area, they were added together to obtain the final score. Schools are presented in ascending order according to that score below.
The information we used to create this ranking was taken from the schools' websites whenever possible. When insufficient information was present, we also use information from other reputable sources such as the National Center for Education Statistics, U.S. News & World Report, Niche.com, and Collegedata.com. We would like to note that some schools that may have otherwise ranked are not featured here due to incomplete information.
No college or university is ever awarded preferential treatment by us for any reason. The clearly-outlined methodology could easily be repeated to obtain the same results.