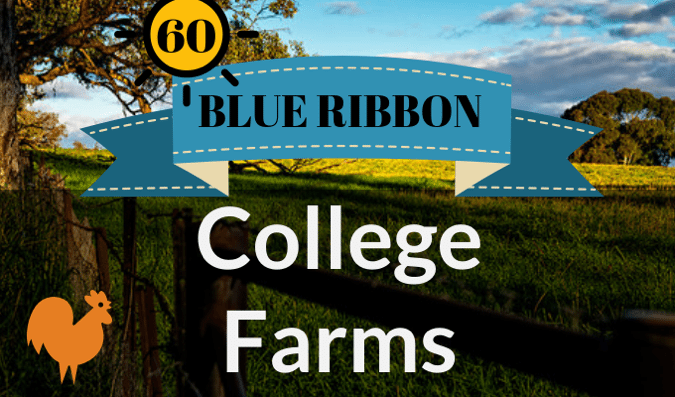 60 Blue Ribbon College Farms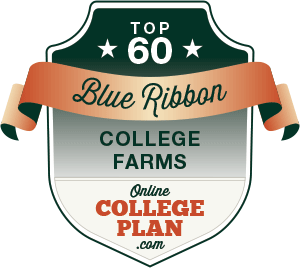 October is Farm to School Month, a time to celebrate locally produced and sustainable food sources. Established in 2010 by the United States Congress, Farm to School Month provides demonstrations of the vital importance of farm to school programs in the areas of improving child nutrition, of supporting local economies and to educating children about the origins of the food on their plates.
The 2016 Farm to School Month's theme is "One Small Step," to demonstrate that anyone–no matter how big or small–can impact and get involved in the local food production.
Every week of National Farm to School Month, students celebrate a different overarching theme:
Farm Education (October 3rd through the 7th);
Healthy School Meals (October 10th through the 14th);
Farmers and Producers (October 17th through the 21st) and;
The Next Generation (October 24th through the 28th)
Methodology:
The following schools will be participating in this exciting program this year (2016) and Online College Plan has ranked them based on the following criteria:
Farm Size in Acres: 0 to 9-acres = 1 point; 10 to 49-acres = 2 points; 50 to 99-acres = 3 points; and 100-acres+ = 5 points
Crop Variety: 1 point per crop type
Sustainability-Related Degree Options = 5 points
In the event of a tie, schools were ranked based on the alphabetical ordering of the school's name.
We also consulted our own ranking of the top 100 best online colleges while researching this ranking.