Clemson University – Ranking, Football and Athletics
Find your degree
Online College Plan is an advertising-supported site. Featured or trusted partner programs and all school search, finder, or match results are for schools that compensate us. This compensation does not influence our school rankings, resource guides, or other editorially-independent information published on this site.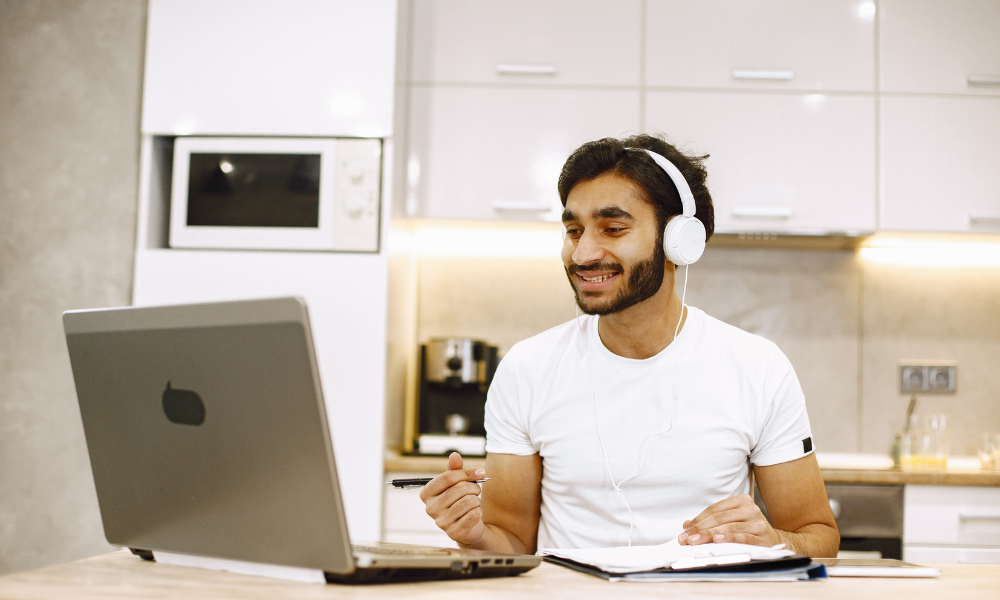 Founded in 1889, Clemson University (formerly known as Clemson Agricultural College of South Carolina) is a public, coeducational, land-grant and sea-grant research university.
Where is Clemson University located?
Clemson University is located in Clemson, South Carolina. Clemson is in the foothills of upstate South Carolina.
We ranked Clemson University:
Featured Programs
#1 in Top 20 Best Online Colleges in South Carolina
#3 in Top 20 Best Online Colleges Near Atlanta
#4 in Top 20 Best Online Colleges Near Charlotte
#4 in Top 20 Online Construction Management Degree Programs
#11 in Top 20 Best Online Colleges With Doctoral Programs
#58 in Top 100 Best Online Colleges
#36 in 60 Blue Ribbon College Farms
#20 in Top 50 Online Colleges with the Highest Student Satisfaction; and
#9 in Top 50 Online Schools with the Best Websites
Clemson University is classified as a Research University with the Highest Research Activity by the Carnegie Classification of Institutions of Higher Education. The school was originally established with six colleges (the College of Agriculture, Forestry, and Life Sciences, the College of Architecture, Arts, and Humanities, the College of Business and Behavioral Sciences, the College of Engineering and Science, the College of Health and Human Development and what is now known as the Eugene T. Moore School of Education) but has since added two more colleges (the Calhoun Honors College and the Graduate School).
Clemson University International Center for Automotive Research (CU-ICAR)
Clemson University is home to the Clemson University International Center for Automotive Research (CU-ICAR). The CU-ICAR is an automotive and motorsports research institution located in the nearby city of Greenville, South Carolina. CU-ICAR has a unique partnership with Bayerische Motoren Werke AG (BMW) allowing enrolled students an opportunity to get a hands-on education in automotive assembly and providing them with career opportunities.
Military Presence at Clemson University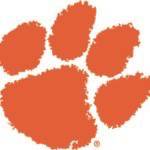 Clemson University has a historically strong military presence and, even though the school became a coeducational civilian institution of higher learning in the year of 1955, it still maintains a strong, active military presence.
The military presence comes mostly from the following organizations that operate within the university:
Clemson: Home of the Tigers
The surrounding area of Clemson has numerous attractions for students to participate in, including:
The South Carolina Botanical Gardens features nature trails, pathways, ponds, streams, woodlands and trail gardens. In addition to the natural features, the gardens also feature one of the largest collections of nature-based sculptures in the country.
Fort Hill is a National Historic Landmark located on the Clemson University campus. The historic house is significant as the home (from 1825 to 1850) of John C. Calhoun, who was a leading national politician of the period, and is now a museum and library that is maintained in his memory.
Lake Hartwell is a man-made reservoir that borders the states of Georgia and South Carolina on the Savannah, Tugaloo, and Seneca Rivers. Lake Hartwell is one of the Southeast region's largest recreational lakes. The lake is created by the Hartwell Dam, which is located on the Savannah River within the town of Hartwell, Georgia which itself is located right at the South Carolina state line.
The Bob Campbell Geology Museum houses a collection of more than 10,000 mineral, rock and fossil specimens from locations in South Carolina and from around the globe. Admissions are free, and the museum features a wide variety of both geological and paleontological exhibits for visitors to view.
In addition to these attractions, the school itself offers many student events for students and visitors to participate in, such as:
Tigerama:

Tigerama is one of the nation's largest student-run-pep rallies, and it averages approximately 40,000 people. This student event includes the crowning of Miss Homecoming, skits by various academic organizations and an explosive fireworks show.

First Friday Parade:

The First Friday Parade has been held on the Friday before the first home football game every year since 1974. The parade features many of the school's student organizations and the parade route travels through portions of Highway 93 and Main Street and concludes at the university's amphitheater, where the first pep rally of the school year is held yearly.

Spirit Blitz Week:

Spirit Blitz Week is an event that encourages all students, faculty, and visitors to wear orange for the entire week, and the week's events include the Spirit Blitz Pep Rally, which is a colossal and enthusiastic pep rally for the school's football team.
Clemson University's Online Degrees and Programs
Clemson University offers the following degree-granting programs in an online format for distance learning students:
Master of Science in Biological Sciences;
Master of Construction Science and Management;
Ph.D. in Healthcare Genetics with three tracks available (Interventionists, Translational Bench Science and Ethics and Health Policy);
Master of Human Resource Development;
Master of Parks, Recreation, and Tourism Management with four tracks available (Parks and Conservation Areas Management, Travel and Tourism Management, Community Recreation Management and Recreational Therapy);
Master of Public Administration;
Ph.D in Rhetorics, Communication, and Information Design;
Master of Education in Teaching and Learning and;
Master of Science in Youth Development Leadership
What Makes Clemson Unique: Tuition and Scholarships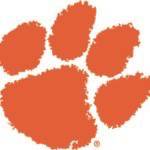 The tuition at Clemson University for distance learning students is the same as the tuition costs for in-state students. The tuition rates are between $428 per credit hour and $1,145 per credit hour depending on the program. Students interested in attending Clemson should request information from the college regarding tuition and fees as it is subject to change.
The school also has numerous scholarships available for students to obtain. The school's scholarship opportunities can be found here and can make the school's already high Return on Investment (ROI) even more appealing.
Other School Facts
The Tiger Paw: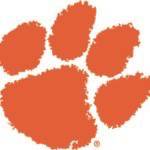 The Tiger paw became the official logo for Clemson University in 1970 and can be found all over the city of Clemson, including on roadways around the campus. The logo is modeled on a real mold of a tiger's paw. You can guarantee the authenticity by a small anomaly in the print, because the tiger had a scar on its paw.
Two-Dollar Bills:
This storied tradition began when the Clemson Tigers played against the Georgia Tech Yellow Jackets "for the last time," as Georgia Tech no longer wished to travel to the city of Clemson for future football games. In Atlanta, Georgia, Clemson fans purchased items with two-dollar bills stamped with "Tiger Paws" to show how they contributed to the local economy. Today, many Clemson fans still make their purchases with these stamped two-dollar bills whenever they visit a city for an away game.
Clemson's Website: https://www.clemson.edu/
Clemson's Accreditation: Southern Association of Colleges and Schools Commission on Colleges (SACS)
Clemson's Values and Mission Statement: https://www.clemson.edu/brand/positioning/mission-vision.html
Clemson's Motto: "Who Shall Separate Us Now?"
Clemson's Mascot: Clemson Tiger
Clemson's Colors: Clemson Orange and Regalia Purple