Can you really get an online degree for free?
Find your degree
Online College Plan is an advertising-supported site. Featured or trusted partner programs and all school search, finder, or match results are for schools that compensate us. This compensation does not influence our school rankings, resource guides, or other editorially-independent information published on this site.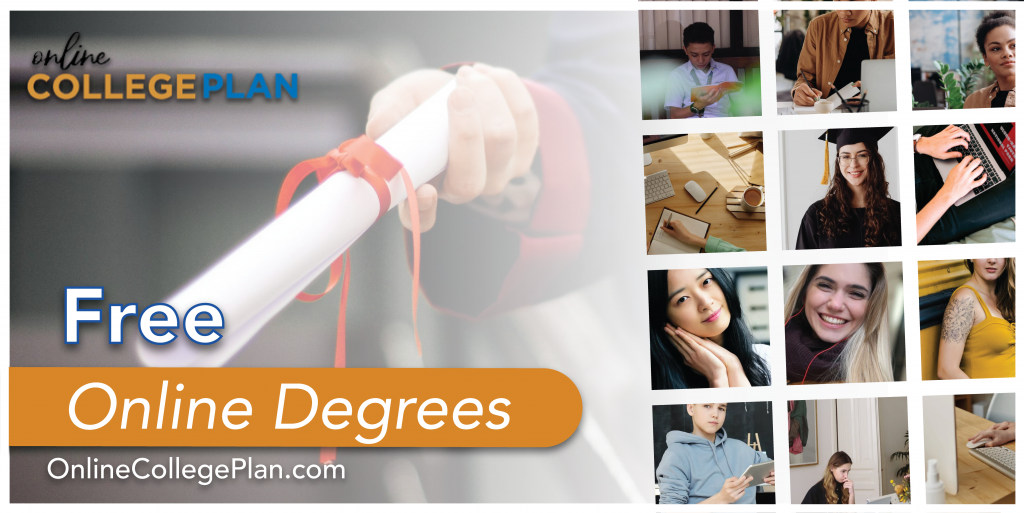 Can you really attend college for free?
The short answer is yes, you absolutely can! While it might seem unlikely or even impossible for many students, the reality is that getting an online degree entirely for free is not out of the realm of possibility.
There are several different ways to achieve your ultimate goal of getting a degree at no cost. Some of them involve scholarships and grants, some involve attending community college, and some of them are just by pure luck. If you want a free degree, you will likely have to be very patient and apply to many different schools.
Featured Programs
The following article will discuss some of the many colleges and universities where you can get a free online degree through several different methods. We will also be talking about how to obtain one of these degrees, how they differ from traditional degree programs, and whether or not they are worth it to reach your personal goals.
If you have ever thought about pursuing a free degree at an online college or university, keep reading to see how one of these degrees could help you achieve your future professional goals.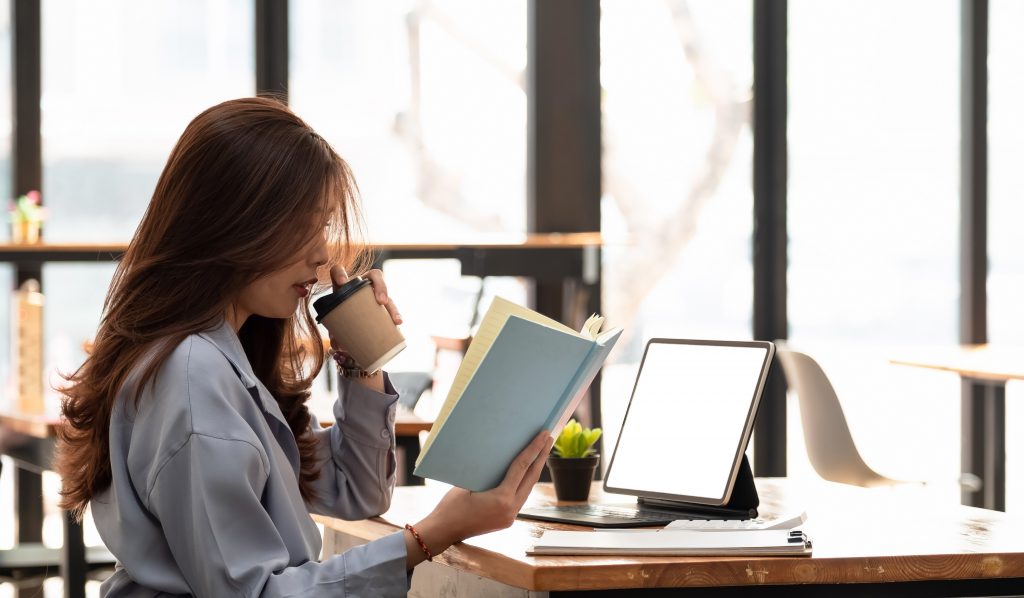 University of the People
University of the People is one of the most well-known and thoroughly advertised tuition-free schools. University of the People is the first university that came out and claimed itself to be free, and it is the first non-profit online accredited institution in America. The school has its headquarters in California but reaches distance learning students around the globe.
Founder Shai Reshef declares his vision "to open the gates to higher education and to give an opportunity to all qualified students who don't have it, regardless of financial, geographical, political, cultural or personal constraints." It sounds amazing.
Upon further investigation, you will find there is no tuition, but that doesn't mean zero costs. Students are responsible for a registration fee of $60 and have to pay $100-200 per exam they are required to take to get credit for a course. Consequently, a degree from University of the People can cost up to $4000.
Learning that, it isn't a shock that you find yourself still asking, "are any online colleges free"?
Don't Get Discouraged
While some supposedly "free" tuition programs might not pan out, don't lose hope. Many other schools provide their tuition-free degrees by granting students full-ride scholarships (that could be merit- or need-based), which will cover the total cost of tuition and fees a student would be charged otherwise. These scholarships also include books, supplies, and in some cases, they will even cover your living expenses – making your degree completely free.
Even though it sounds unbelievable, especially with the going rate at some of the universities that offer tuition-free online degree programs, you truly can receive an online degree at no cost to you.
What About Ivy League Schools?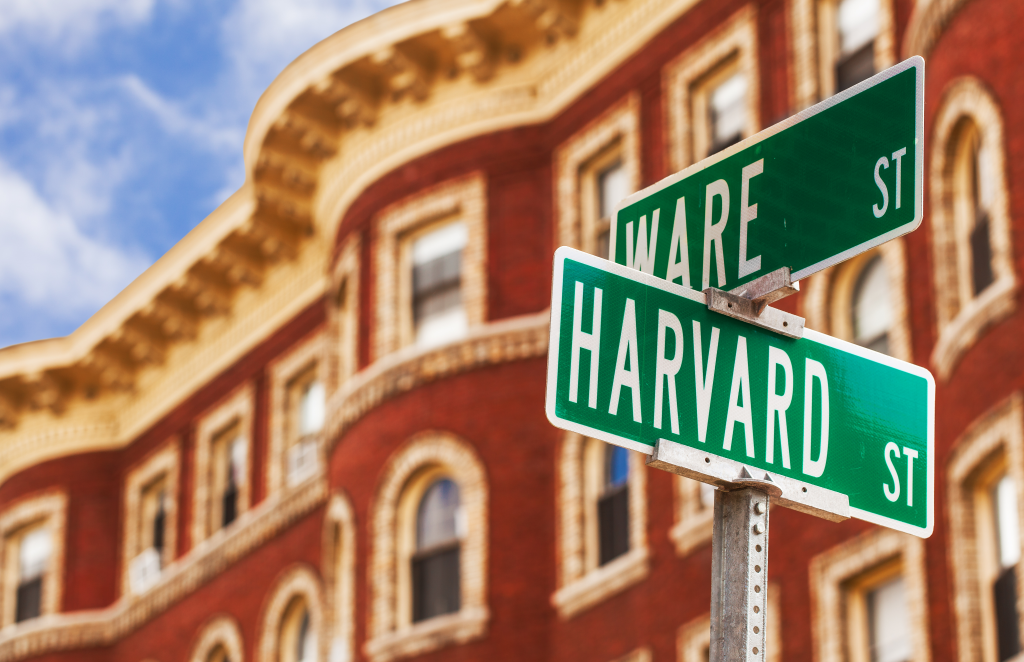 Even though the University of the People isn't exactly what it advertises, the option of a free degree is still entirely possible. Reputable schools all over the United States, including every Ivy League university, offer at least one full-ride scholarship or free tuition program to their students based on financial need.
For example, If your family makes less than $60,000 per year (provided you're accepted), there is no financial barrier between you and a degree from Cornell, Brown, Yale, or even the most esteemed university in the world, Harvard.
While the idea that a scholarship or grant could get you a free degree is undoubtedly a more difficult pill to swallow, this full-ride scholarship has to go to someone! Scholarship opportunities—especially for elite Ivy League universities with significant endowments— exist and can significantly aid students. This is especially true of low-income or first-generation college students who have unique access to scholarship funds at many of these universities.
See Also: The 50 Best Scholarships For Online College Students
QuestBridge
One example of an organization that can help is QuestBridge. This non-profit group attempts to connect the aforementioned students with elite universities, matching more than 30,000 people to these schools since 1987.
If you are matched with a school through the QuestBridge program, you receive early admission with a full-ride scholarship for the entirety of your undergraduate program.
Even if you aren't matched with a program like QuestBridge, most colleges offer at least some full-ride scholarships. But, again, reaching out to the admissions and financial aid offices is your best bet in this case, as many students do not even take the opportunity to dispute their financial aid package once they receive it.
Remember, always ask for more money from the colleges you're admitted to; the worst they can do is say no!
Free Community Colleges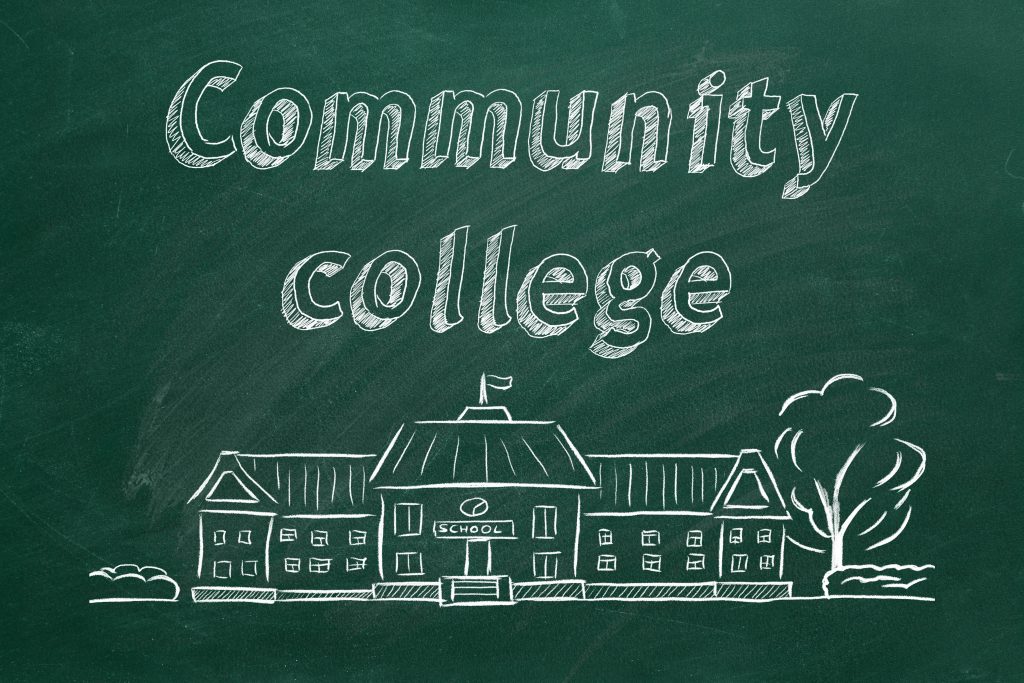 Another excellent opportunity for earning a free online degree is enrolling at one of the many tuition-free community colleges across the country. While many community colleges are considered "cheap" when it comes to getting a college degree, many actually do not require that you pay any tuition at all to take their courses.
Additionally, if they do have a small tuition bill, it can often be covered by financial aid, scholarships, or grants. Scholarships for these community colleges typically wipe out your entire bill. Keep in mind, though; they do usually require that you enroll full-time and are a legal resident of the state where the school is located.
That being said, be sure to research within your own state on the kind of community colleges available to you, as it will be much cheaper for you to remain in your home state. Here are a few examples of community colleges where you may be able to get a free education:
Related: Can I Get Financial Aid Attending Community College?
Albany Technical College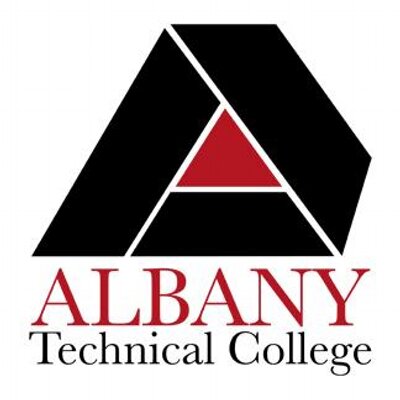 Albany Technical College, located in Albany, Georgia, is a public two-year college that provides students with more than 100 associate's degree program options. While you must be a legal resident of Georgia to take advantage of all of their financial aid options and scholarship funds, this is a great option for students in the Southwest area of the state.
The average annual cost for students after financial aid is $420, and this can likely be dropped down to $0 pretty easily with some additional assistance. Some of the most popular areas of study include accounting, medical imaging, nursing, cosmetology, criminal justice, and automotive.
Amarillo College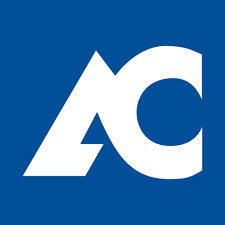 Amarillo College is one of the more popular public community colleges in Texas. It was established in 1929 with more than 10,000 current students enrolled. You can attend six different campuses at Amarillo College, but many of their degree programs are also available entirely online.
The average cost for students after aid is around $5,500, but this number can be significantly reduced or eliminated entirely through additional financial assistance. Some of the most popular programs of study at Amarillo College include business administration, nursing, electromechanical technology, and vocational nurse training.
Atlanta Technical College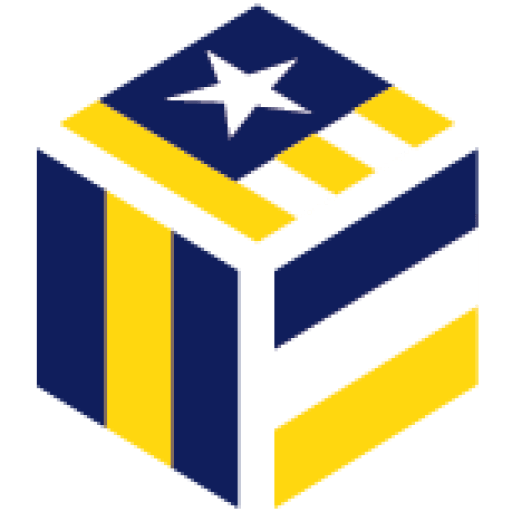 Atlanta Technical College is a public community college located in Atlanta, Georgia, serving residents of the state. Since Atlanta Technical College is located in one of the countries biggest cities, it is an excellent opportunity to build professional connections and community as you plan to enter the workforce.
The average annual cost to attend Atlanta Technical College is actually negative $150, meaning that students typically get a return on their financial aid after it depletes the tuition bill! These funds can be used on books or other needs. Some popular areas of study at Atlanta Technical College include early childhood education, business administration, accounting technology, and cosmetology.
Bunker Hill Community College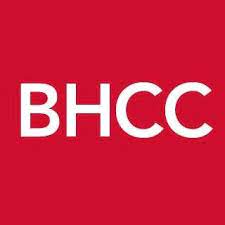 Bunker Hill Community College in Boston, Massachusetts, is another example of a public community college located in a major city, which is great for making professional connections.
BHCC is one of the more expensive schools on this list, with an in-state tuition rate of just over $5,000. However, there are many scholarships and financial aid options available for Massachusetts students that can allow you to get a degree for free, especially if you excelled in high school.
Some of the most popular areas of study at BHCC include liberal arts and sciences, business administration, criminal justice, psychology, and computer science.
You might also like: The 50 Best Online Community Colleges for Financial Aid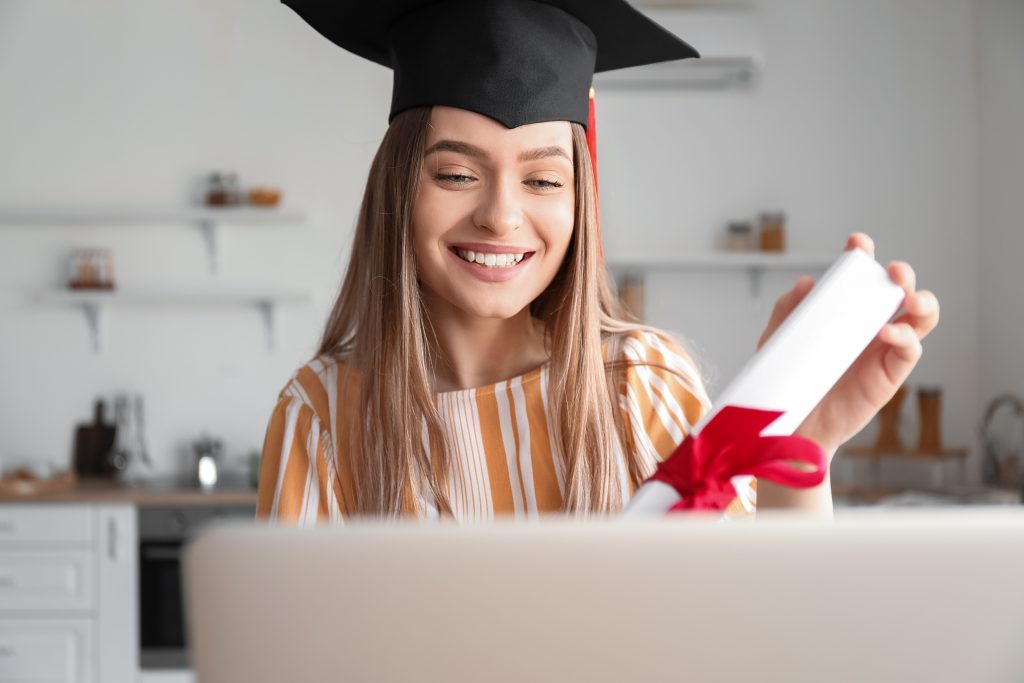 Free Courses vs. Free Degrees
Many people aren't aware, but Harvard offers hundreds of online courses for credit and non-credit for all of their students, allowing you to pursue your degree from wherever you are.
To be eligible for the free tuition at Harvard University, your family would have to have an annual income of less than $65,000. If you meet that requirement, Harvard's financial aid office will get you set up to earn your degree at no cost to you.
If you are just missing the mark for the free program but still couldn't afford the tuition on your own, students whose families earn between $65,000 and $150,000 will pay between 0% and 10% of their total tuition costs with grants from the university.
See also: Are Free Online Courses Worth It?
What Are The Benefits of Getting a Free Online Degree?
Obviously, the benefits of getting a free online degree are numerous.
For starters, getting an online degree in itself has significant advantages due to its flexibility. This is especially true if you enroll in asynchronous courses, meaning they don't have set class meeting times. Instead, with asynchronous courses, you can work on the course material on your own time and at your own pace.
Of course, this means that you need to be incredibly self-disciplined, but this option is ideal for students who might have jobs, other responsibilities, or kids to take care of. Asynchronous courses also often mean you won't face the intense pressure of traditional college exams where you have to memorize a lot of material. Instead, tests will usually be open-book or allow you to have additional support.
A free degree also has obvious financial benefits, especially for low-income or first-generation college students who may be able to afford school. Moreover, leaving school with a college degree and no debt allows students to take on the professional world with no reservations about paying back their education.
See also: Exploring Online College Scholarships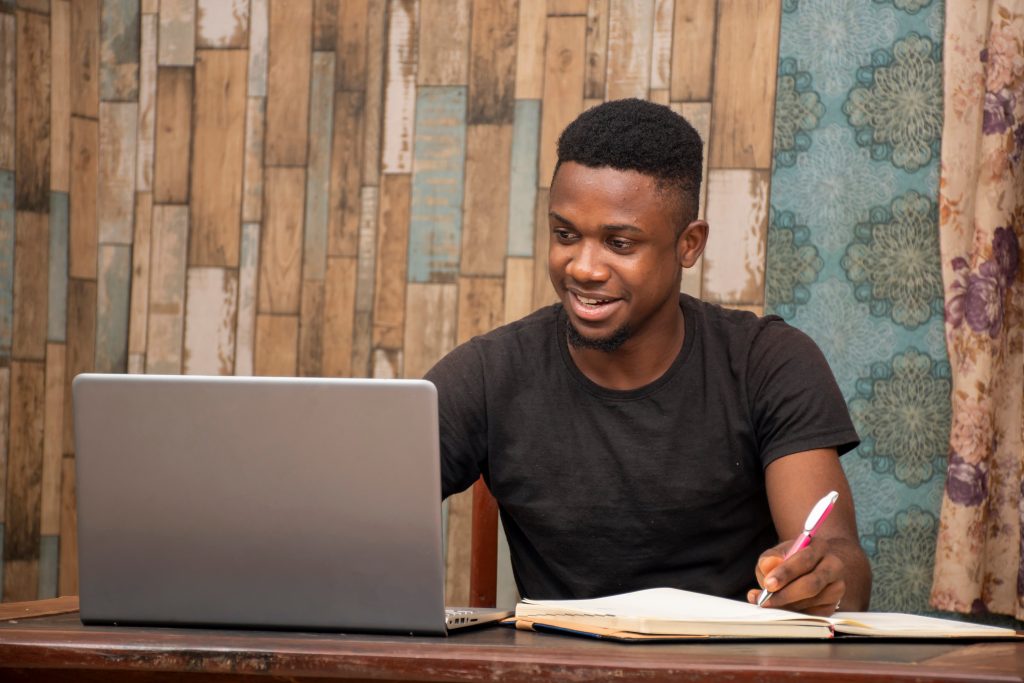 How Can You Get A Free Degree From A Four-Year University?
As we discussed earlier, there are several different ways to effectively get a free degree from a college or university. However, degrees from traditional four-year colleges and universities are more difficult to obtain at no cost.
When attending a four-year college or university, you will likely not be able to bring your total tuition and expenses to $0, but costs may be significantly lowered to a price that you can handle.
The QuestBridge program for low-income and first-generation college students mentioned earlier is one option to achieve this. Additionally, you can take advantage of numerous scholarship and financial aid programs that may require applications, essays, and interviews.
Scholarship money is out there for everyone; it just takes some diligent searching and effort to find those funds.
You might also like: Tuition-Free Colleges
Are Free Online Degrees The Same As Paid Ones?
Since you are essentially just reducing the overall cost of your degree to get it for "free," there is no difference between the free degree you will receive and those that students pay thousands of dollars for.
If you have the opportunity to obtain a college degree, even an associate's degree, for free, why not do so? A free college degree allows you to take advantage of all of the professional opportunities the world has to offer without needing to worry about student loan debt. It's a win-win situation!
Related: 50 Most Affordable Online Colleges for Bachelors Degrees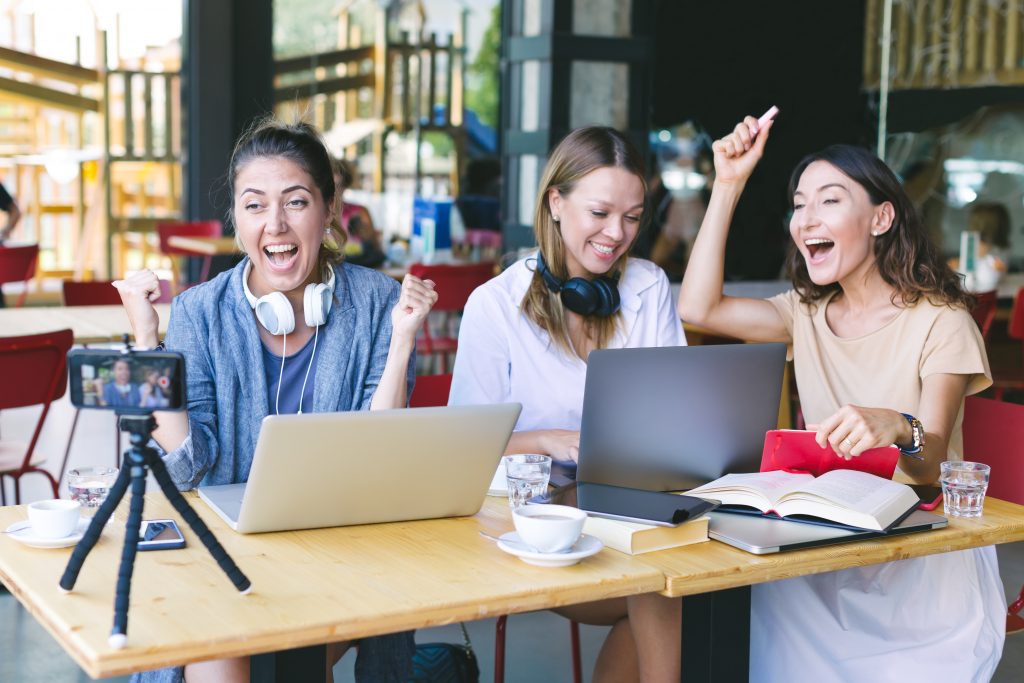 Are Free Online Degrees Worth It?
If you are passionate about a field of study and want to learn more about it, you have nothing to lose by pursuing a free college degree. Even if you don't end up using that degree to get a job, you have still furthered your intellectual pursuits and gained significant knowledge that you didn't previously have.
Whether a college degree helps you in your personal, mental, or professional life, it is a great thing to have, especially when you can work toward it in your spare time for free.
You May Also Like: