Best Online Associate Degrees for Seniors
Find your degree
Online College Plan is an advertising-supported site. Featured or trusted partner programs and all school search, finder, or match results are for schools that compensate us. This compensation does not influence our school rankings, resource guides, or other editorially-independent information published on this site.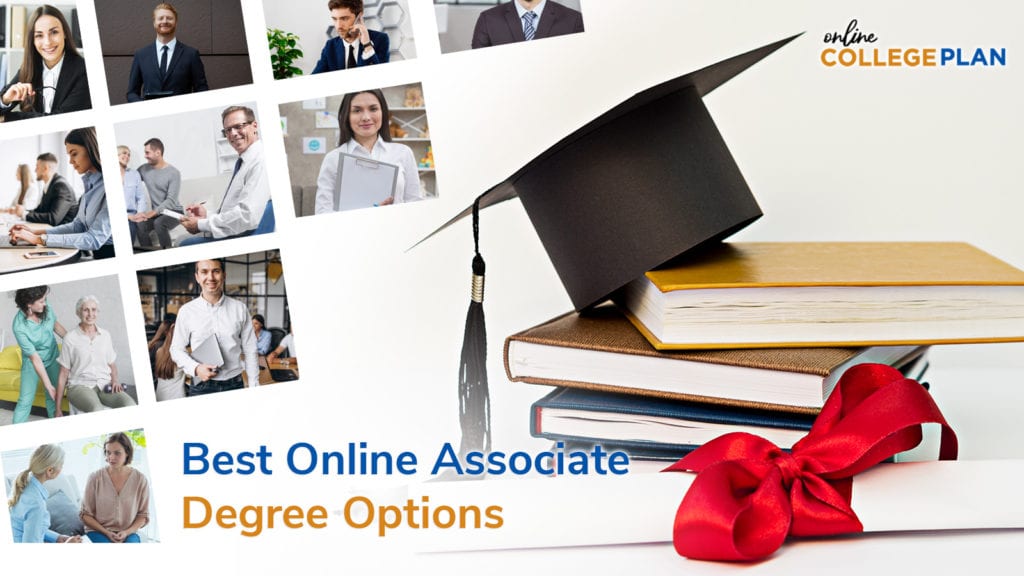 By Jennifer W. Eisenberg
Senior citizens have a lot to recommend them. Life experience, knowledge of what is important, and time to consider what comes next. In that vein, here are eight associates degrees that could lead to a new career path for those interested. These options have been chosen because they: can be achieved with just an associates degree; don't have heavy physical requirements; and can draw on skills you may already have.
Online Study Key Concepts
Many associates degrees can be accomplished in full or in part in the online arena. Students in their senior years are especially well suited to digital study if they can get past the technophobia hurdle. The schedule of online classes allows flexibility to give students a chance to pursue their education and their personal and professional responsibilities at the same time. Another part of the online schooling process that is well suited for those in their golden years is the awareness of priorities that life experience grants. Some things you will need to be aware of as you enter an online degree program are that you are the only one accountable for your time, you will not be required (usually) to attend a set class at a set time, so you need to keep track of what is due when and how much work that will require. 
Featured Programs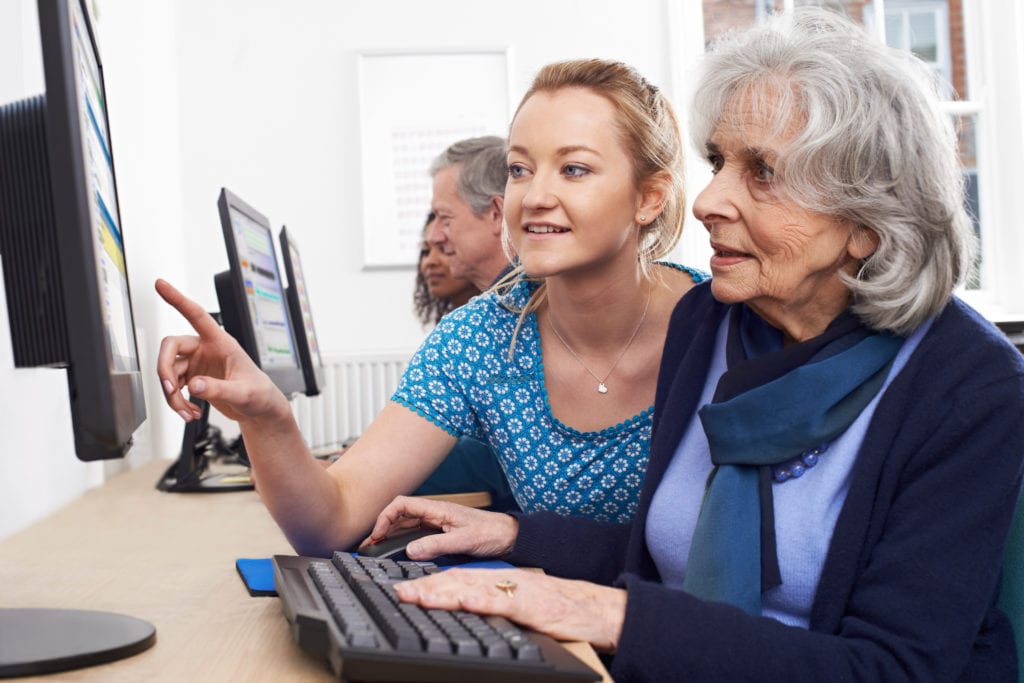 Accounting Associates
Job Titles: Accounting Clerk; Auditing Clerk; Tax Preparer
Average Salary: $51,848
An associate's degree in accounting is a good way to get one's foot in the door in this deeply necessary and often well-compensated field of work. This is a good starting place for further schooling if you wish, or a good skill set to have to diversify your income stream come tax season. The program, like all the programs on this list, can be completed in two years, less if you have existing college credit. There are a variety of online accounting degrees that can be completed completely online as well. You will graduate with the qualifications of an accounting clerk or assistant bookkeeper. 
Business Administration Associates
Job Titles: Entrepreneur; Retail Assistant Manager; Management Associate
Average Salaries: $117,080
Pursuing a two year degree in general business can lead to opportunities that might surprise even your jaded aged eyes. Especially when you consider the specialization options that are often available with a program like this. Management, for example, could lead to a leadership position in retail or the service industry. Entrepreneurship, on the other hand, could be the spur you need to pursue that great idea you have had kicking around lo these many years. Whatever you choose, the necessity of business and the knowledge thereunto pertaining, can hardly be argued.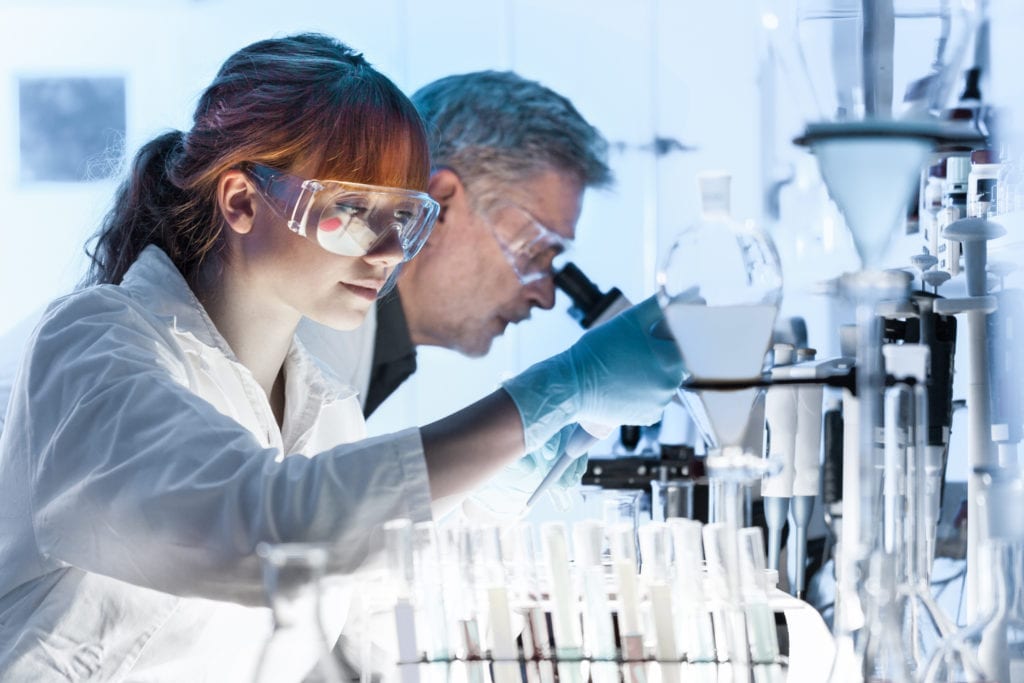 Science Associates
Job Titles: Drafter; Civil Drafter; Electrical Drafter; Mechanical Drafter
Average Salary: $45,700
Online engineering degrees at the associate degree level are a great new direction for the scientifically minded senior. A career as a draftsman is a possibility for those with a steady hand and other possibilities are only limited by the flavor of engineering you pursue and the scope of your imagination. A strong mathematical inclination is handy to have for this field, as well as a firm grasp of the scientific process and a lack of fear of technology.
Psychology Associates
Job Titles: Any Position Requiring "Some College"
Average Salary: $52,796
Psychology is a field that can be very rewarding and have a surprising number of career applications. If you are good at figuring out people and interested in a new direction, an associate's degree in psychology could lead to: further schooling; management opportunities; fodder for your general fund of knowledge; or something completely unexpected. This is a good degree for positions that call for an associate's degree of unspecified type and there are a variety of online psychology degree programs that can make this a realistic degree from anywhere.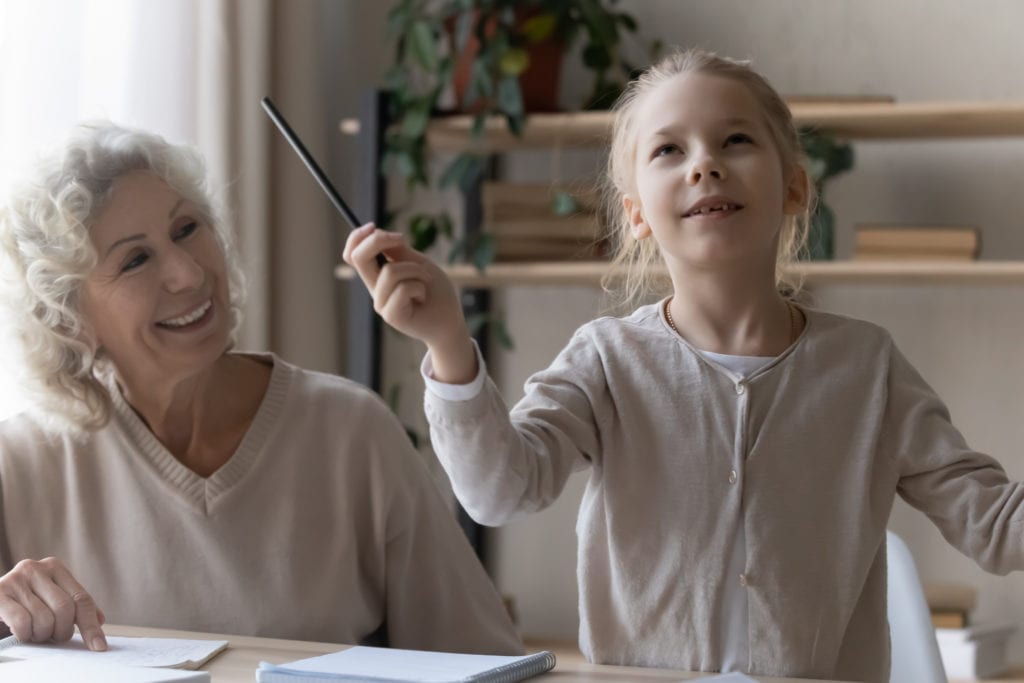 Early Childhood Education Associates
Job Titles: Head Start Teacher; Preschool Teacher's Aide; Lead Daycare Worker; Nanny
Average Salary: $28,900
A child development associate's degree can prove helpful to anyone wishing to work in childcare as well as a variety of other early childhood career options. Understanding the challenges and triumphs of your charges can be a special reward in addition to a regular paycheck in a highly demanded sector. Other career paths with this degree include Head Start teaching, special education paraprofessional, or start your own daycare. If the latter is the case, you might consider a double major in entrepreneurship and child development. 
Fine Arts Associates
Job Titles: Any Position Calling for "Some College"
Average Salary: $51,987
An associate's degree in fine arts is another sort of "placeholder" degree that can be used for a large number of positions that call for unspecified associates. And it leaves you with a broad base of education to draw on. Another good thing about this degree is that if you have a surplus of college credit in a lot of areas, this degree can be a sort of "catch-all" to collate your credit for an actual degree you can get credit.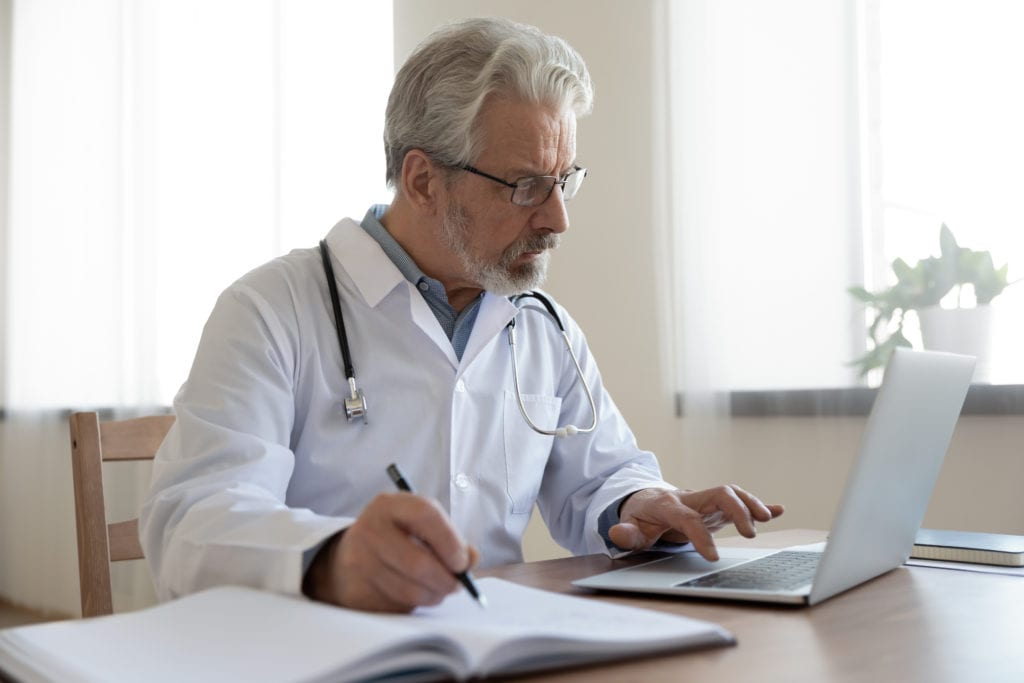 Medical Technology Associates
Job Titles: Radiologic Technician; X-ray Technician; Ultrasound Technician; Nuclear Medicine Technologist
Average Salary: $65,500
If you are ready for more demanding or intense possibilities, you may consider radiation therapist, aerospace technician, or nuclear technician paths. Doubtless some among you have more technical and/or scientific backgrounds, so other than air traffic control work–which makes you retire at 56–you might be ready to explore positions that frankly pay more, especially if you happen to have the right blend of skills, experience, and temperament. If you have more computer-related experience, you may be more comfortable studying toward something in a related field. At least you may be ready for the learning curve necessary for online learning.
Editing Associates
Job Titles: Assistant Editor; Associate Editor; Copyeditor; Writer
Average Salary: $42,500
A degree in editing can be a useful arrow in the quiver for working in an office or at a publishing concern like a newspaper, magazine, or book publisher. Your knowledge of grammar and linguistic syntax is a valuable tool that can help you build a career in this area, should you go on to further study in the area or just proceed with only the associate's degree that you earned online.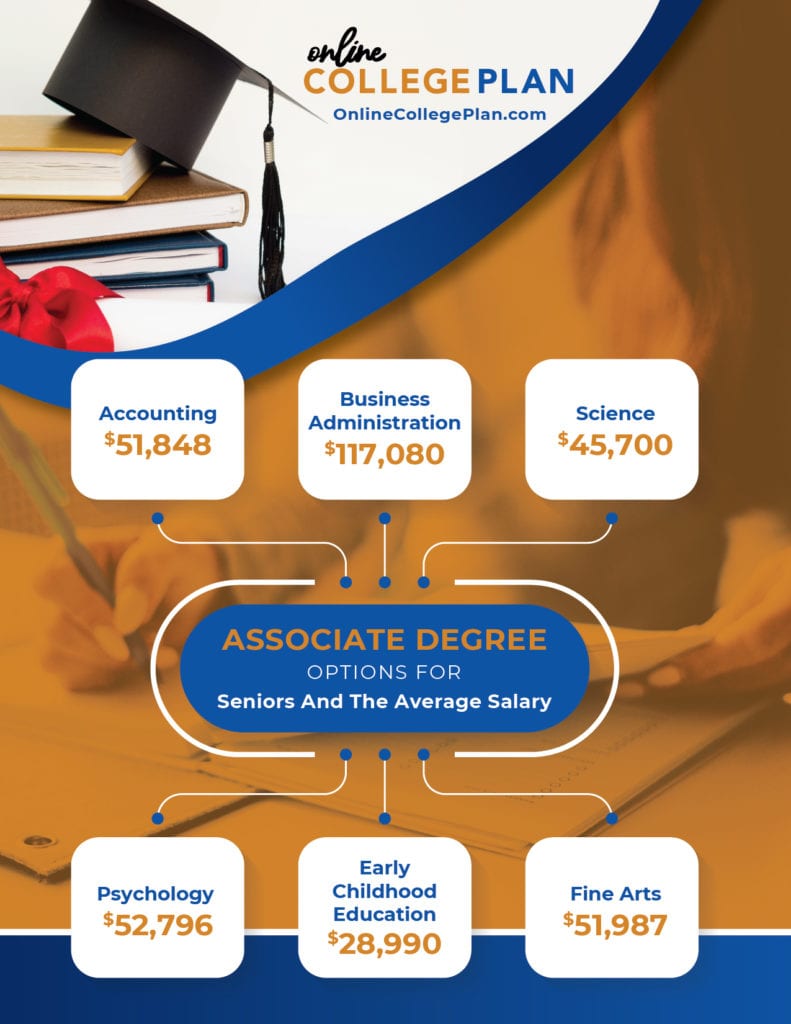 Of course, you can build on any of these degrees whenever you feel the time is right for a baccalaureate degree. Nearly all university programs accept transfers credits and, again, as an older student you certainly will be given as much freedom as you need to take things to the next level. Bachelor's degrees in the digital arena are also very common so worrying that you will need to take time away from your life to study need not be a factor.
If you have not yet any college experience you will be well-served getting helpful frank advice from friends, relatives, and colleagues you can depend on. Be sure also to ask new people as you expand your horizons. As you grow accustomed to the college experience you will likely benefit from campus involvement, if this is available to you and appeals to you. Much of what you may have missed out on is the campus environment and community. It would likely help you to visit campuses not just for classes but also for student organizations that will likely provide you with a social, intellectual, as well as practical outlet for your interests and the need to see and be seen.
Related Articles:
Fast Online Degrees for Seniors
Best Online Bachelor of Arts Degrees for Seniors'
Best Online Ph.D. Options for Seniors
Best Online Masters Degrees for Seniors