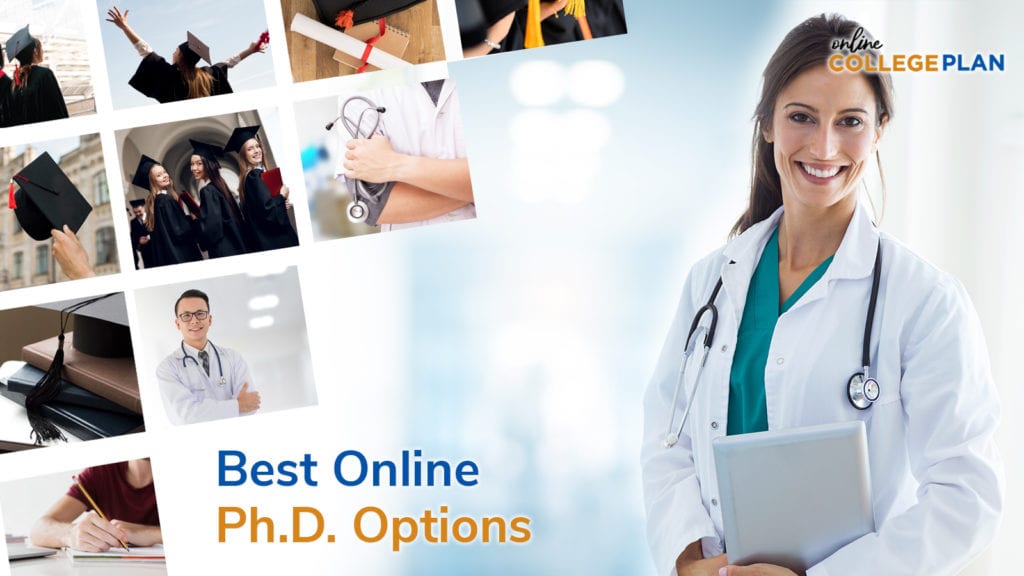 Nine percent of baby boomers have a master's degree and many are on the cusp of thinking about what to do with their upcoming retirement. Returning to school is a consideration for some retirees – in order to pursue a different career post retirement or to simply achieve a lifelong goal. There are fields for doctorates which are especially suited to senior citizens' needs and interests. Some of these may be available as a dual master's and doctorate to solve the problem for those who have only a bachelor's degree.
Many states and schools offer substantive tuition discounts for senior citizens who want to continue their education. Talk to your admissions counselor to see what your state and school may offer.
Featured Programs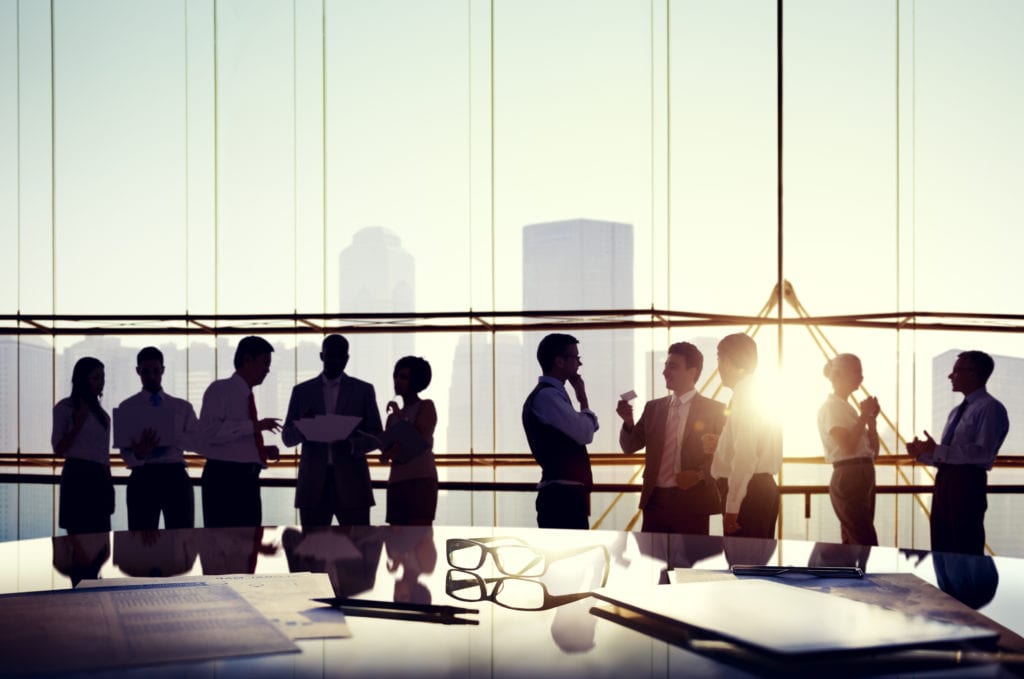 Doctor of Business Administration (DBA)
A doctorate of business administration is the next step after an MBA. A DBA degree is ideal for accomplished executive suite residents as a capstone to their highly credentialed career. It can provide an edge to an executive hoping to make a late career move, say, after leaving the military or when changing directions professionally. A DBA degree is an opportunity to apply the scientific process to the business world by doing studies and further research. There are Online DBA Programs that can be completed entirely online, allowing students more options for completion.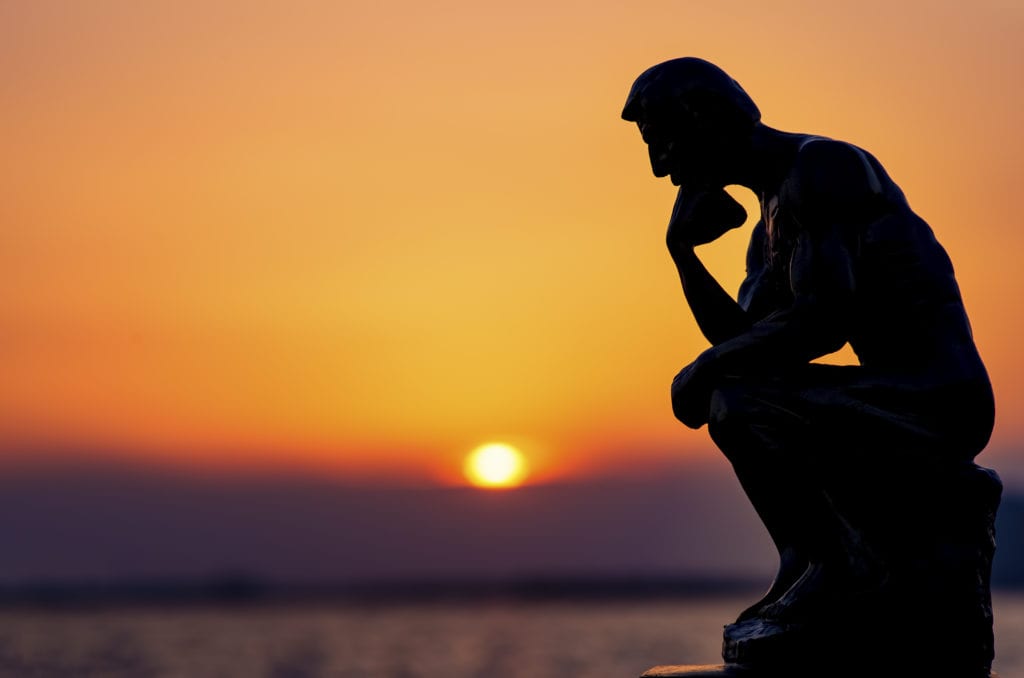 Doctorate in Philosophy
A doctoral degree in philosophy can be a chance to pursue a life of study and expand the mind. A doctorate degree in philosophy can focus on a variety of different topics of study and a wide range of specializations. This type of a doctoral program typically includes a dissertation and an oral exam. The degree will take 4-6 years to achieve and the last few years of study are spent writing and researching for the dissertation.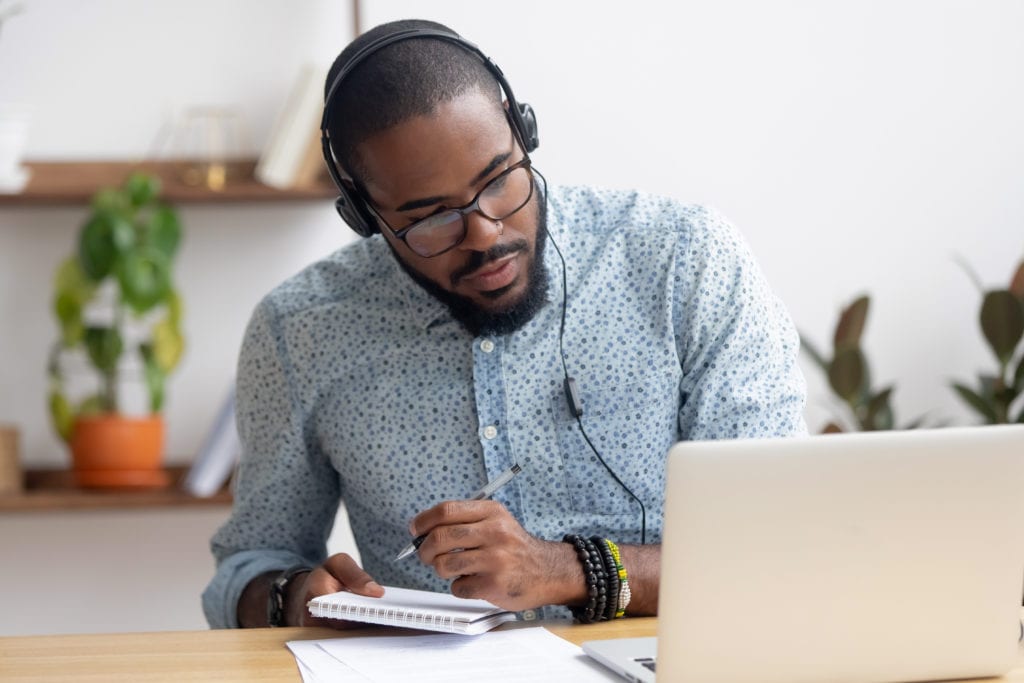 Doctorate in Education
A doctorate in education is typically an Ed.D. This can be a great degree for an educator who is retiring from the classroom and wants to continue to share their copious knowledge after a successful career. This would provide options for consulting, speaking, or pursuing a second career as an administrator after completion. To become an administrator, typically state certification and licensure is also required. There are a variety of types of online doctorates in education with specializations in special education, higher education, and educational leadership available.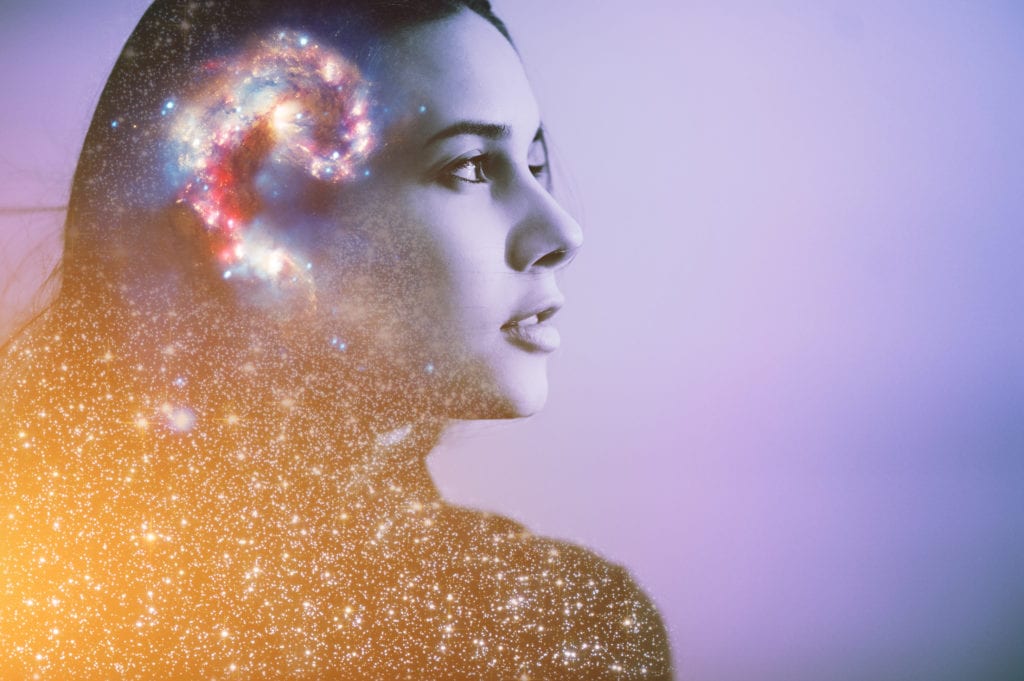 Doctorate in Psychology
A doctorate in psychology can be an interesting degree to pursue as it focuses on the scientific study of how individuals behave, think and feel. This can be a very interesting field for seniors as they think through many of the experiences they have had throughout their life and use those experiences to learn and relate to others. An interest in the workings of the human brain, including personality, reasoning and mental health can all make this an ideal degree for a senior.
There are numerous options for pursuing a Ph.D. in psychology online that provide flexibility for seniors. Once the degree is complete, the senior may find social work or counseling within their field of expertise an interesting part-time career path to keep their mind active.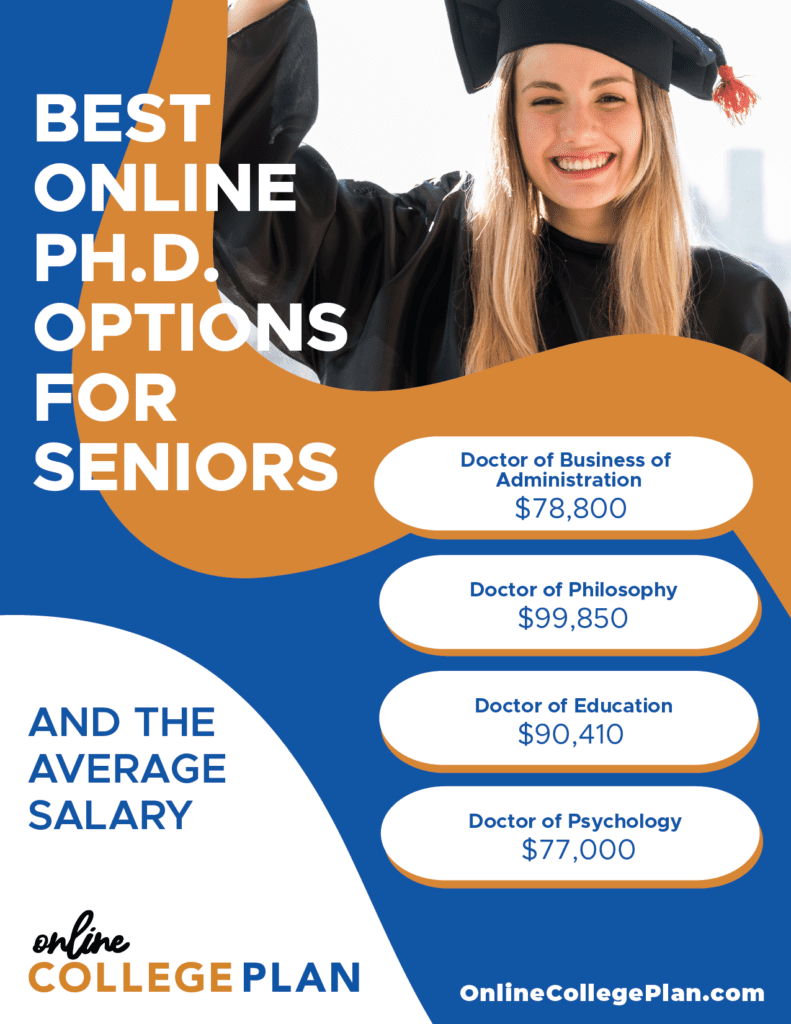 Of course, those with a master's degree have some sense of how much more a doctorate will require. Attaining an advanced degree requires a great deal of time and effort and perhaps you have that time as you enter a different phase with different priorities, as you enter retirement. 
The oldest person to receive a doctorate degree (for her study in diphtheria) was 102, though her story is more dramatic than reflective. It is important to consider the time commitment, expense, and self-motivation when choosing to return to school to pursue a doctoral degree. The ability to pursue these degrees online can allow one to pursue an active lifestyle and their educational goals the same time.      
Related Articles:
Best Online Master's Degrees for Seniors
Best Online Bachelor of Science Degrees for Seniors
Best Graduate Degrees for Seniors
Best Trade School Options for Seniors