What Careers Require an Early Childhood Education Degree?
Find your degree
Online College Plan is an advertising-supported site. Featured or trusted partner programs and all school search, finder, or match results are for schools that compensate us. This compensation does not influence our school rankings, resource guides, or other editorially-independent information published on this site.
By Jennifer W. Eisenberg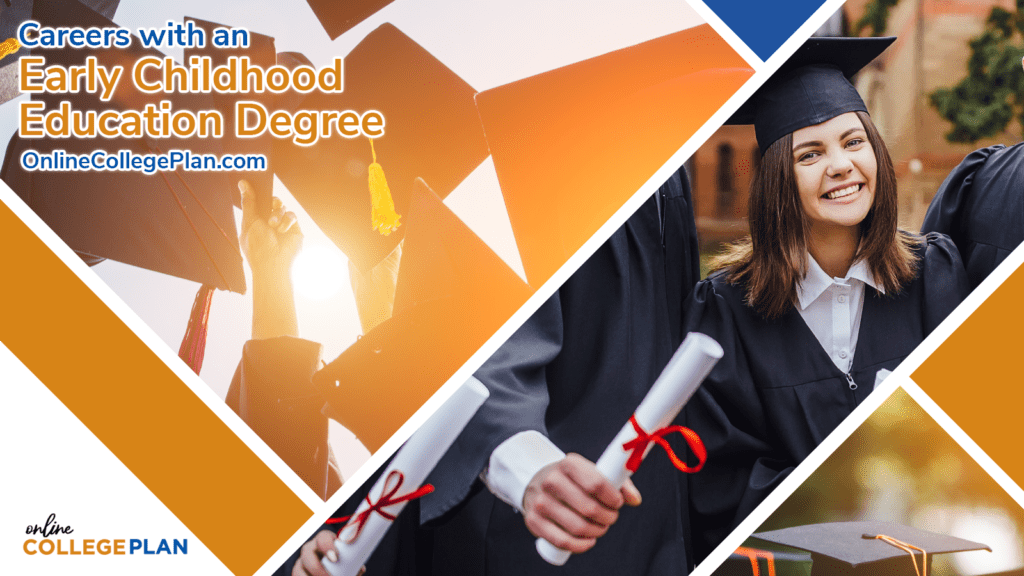 Are you wondering what going to college for early childhood education can do for you? This article will discuss the various roles you can pursue with this degree.
What Exactly is Early Childhood Education?
Early childhood education is a field with a fascinating history that goes back at least to the early 1800s in Europe. Many people might be surprised to learn that the first kindergartens were created with more than the aim of simply allowing children to play, but with a very utilitarian objective: to ensure that the children of mill employees received a good education so that they, too would eventually make good mill employees.
Kindergarten literally means "garden for children," with the intention that children will be cared for and nurtured so that they will thrive like plants in a nursery. Soon after the first kindergartens sprang up, special studies were done regarding the best practices in responding to the educational needs of children. As the movement for the education of children spread across the European continent and then the US, these new findings became widely disseminated.
Today year-round kindergarten is required in only forty-three of the fifty US states, but it continues to spread. But kindergarten is not the only application for a study of early childhood education, although it may be the first area that most people typically think about when the field is brought up. In this article, you will learn about other uses for a degree in early childhood education. Check out all the details here.
See also: Top 20 Online Bachelor's in Early Childhood Education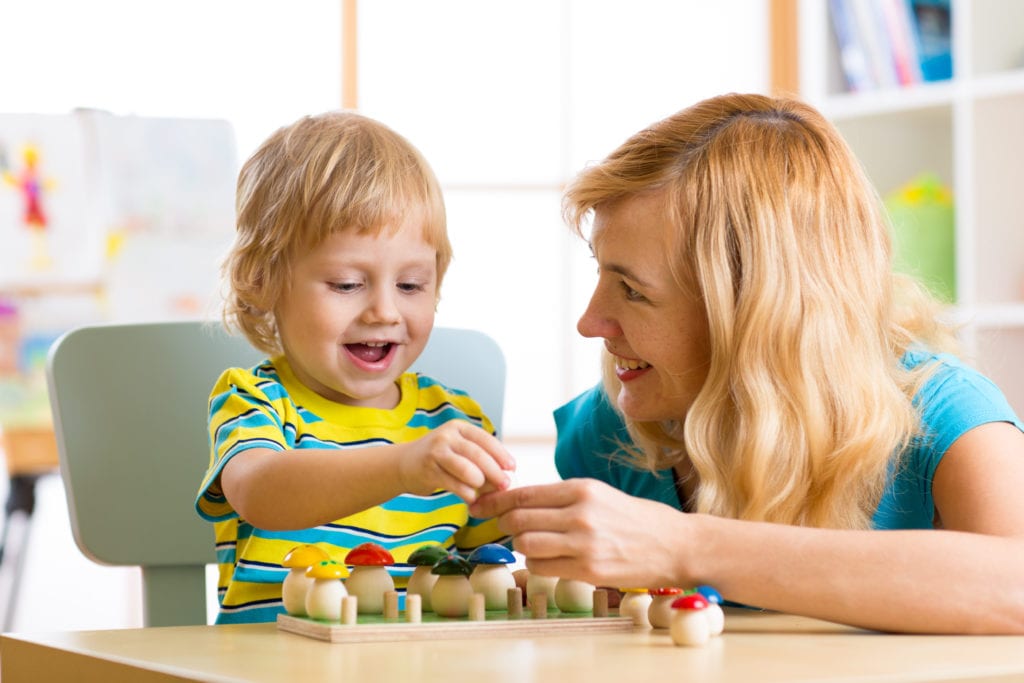 A degree in early childhood education can lead to a career path in education, childcare, or the supervision of people doing either of those. Since young children occupy so many settings, there are many different applications for these skills. And depending on your level of specialization, the applications reach wider still. Depending on the regulations in the state where you reside, your qualifications may set you up to be a lead teacher or an educational assistant or even work in a hospital as an early intervention specialist. The further you go along the educational path that is early childhood education (associate, bachelor's, master's, doctorate), the more job opportunities open.
Work in a home-based childcare setting
Home-based childcare is a great option for several reasons. It is less stressful for some children to go to a home and be watched than to go to a center, and obviously, the costs of setup (though not negligible) are much lower. The opportunity to be your own boss is always appealing, and the absence of the need to commute has much to recommend it. Another spin on this profession is to provide childcare in someone else's home as a nanny.
Many prefer that these workers have a bachelor's degree, but your mileage may vary. Full-time nannies often work more than 40 hours a week, when parents' commutes are taken into account, so that must be a consideration. The Bureau of Labor Statistics does not track home-based daycare as separate from center-based daycare, so remuneration is based on the number of children you can watch times the number of hours you can watch them. Generally, salaries are expected in the low to mid-20s. Nannies can do a bit better, but the demand for full-time positions is dampened somewhat by the greater demand for part-time positions.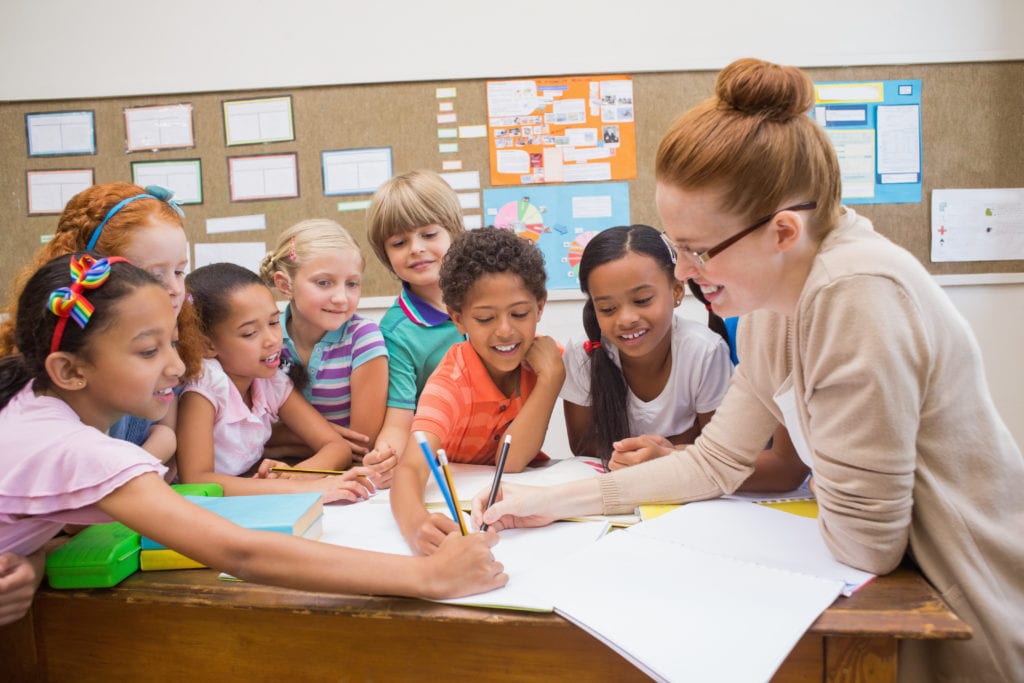 Work in a preschool
Preschool is a great stage of childhood. Students are still baby-adjacent with adorable pudges and wobbles, but personality is beginning to emerge, and that has its charms. Teachers to these children are usually qualified when they have an associate's degree and are licensed by the state. Pay for this position can range from the high 20s to the high 40s, depending on what situation you practice your craft in (whether daycare center, public school, church daycare, etc.) and also the level of education required for certification in your region of the country. Some states offer optional preschool for children, which greatly increases the demand for teachers in those areas. Other states do not have universal pre-K, which drives down wages and demand in those places.
Work in Head Start
Head Start was begun under the Great Society program of President Lyndon B. Johnson in 1964. It became a year-round program in 1968, and the next year they branched out and used their funding (in part) to start a public television show that would go on to become Sesame Street. This program (Head Start, not Big Bird) delivers services to low-income children such as the following: nutrition services; health screenings; giving families better access to public services they may benefit from; and classroom experience that children whose families cannot afford daycare might not have before they begin kindergarten.
Head Start teachers are qualified with at least an associate's degree and a Child Development Associate credential, and many of these teachers are working toward their bachelor's degree or have already attained it. Head Start is usually run by local social service agencies and is not affiliated with the educational system.
One critical aim of the program is to catch children in need of various interventions before they hit the school system. These interventions can include speech/language therapy, occupational therapy, and early interventions for behavioral or psychological issues. Positions like this pay in the mid to high 20s and are expected to outpace the general demand for employment in the next several years.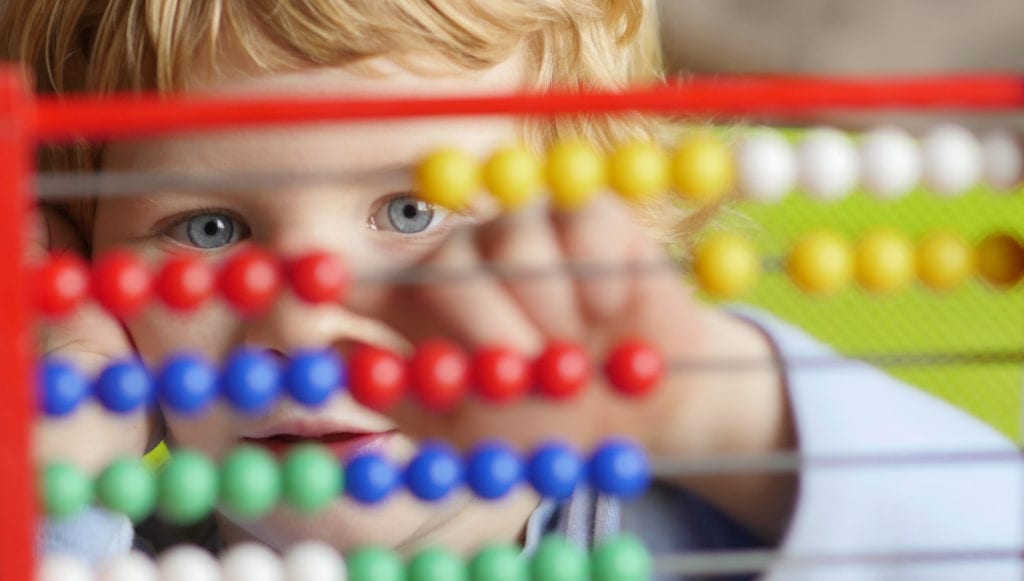 Manage a daycare center
Managing a daycare center involves all the operational areas of any school: supervising your staff; overseeing the meal-planning and production for your charges; ordering needed supplies; and connecting parents with community resources that they may not be aware they are entitled to. In addition, you are responsible for keeping the children under your charge safe and healthy. If you are not the owner of your daycare center, you will also be in charge of communicating the center's needs to the owner or owning entity.
This position requires an associate's or a bachelor's in early childhood education, a minimum of two years of supervisory experience, and possibly state certification. Demand for this position is expected to grow at 7% in the next few years. Payment for this role comes in at around $45,000+ per year.
Be an aide to a teacher of young children
Holders of an associate's degree in early childhood education can find employment as a teacher's aide for those working with children 8 and under. Licensing may or may not be required depending on where you live. Job duties may include working with children with developmental disabilities or other special needs populations. Work will also include helping with classroom management and grading assignments. Expected pay is in the mid to high 20s.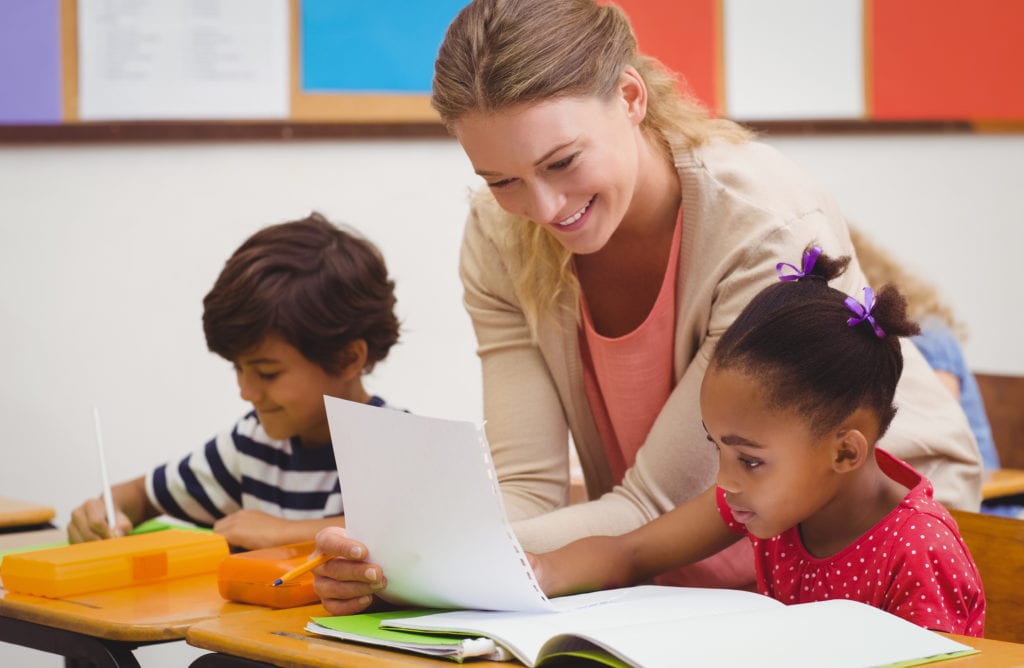 Become a Teacher (Birth-3rd grade)
Those with a bachelor's degree in early childhood education and state licensure can become full-fledged teachers of children through the third grade. Your work in child development and classroom management will bear fruit as you shepherd your young charges through their educational paces. Fully certified teachers for the lower grades (and kindergarten) with a bachelor's degree can expect a pay range in the upper 30s to the mid-50s, depending on geographic location.
Higher pay comes with a master's degree and more teaching experience. Kindergarten teachers start children on their educational journey, preparing them for future academic success, not just by working with their sounding out of letters and words as well as number fluency, but also with their self-esteem and basic motor skills. First through third-grade teachers also work in these areas, and add in more complicated concepts.
Most helpful and most welcome in your bachelor's work will be the required practicum experience of teaching actual students while being observed by a certified teacher. This hands-on, day-to-day experience will give you the needed confidence before you step into your own classroom as a qualified teacher.
Educational Assistant
Educational assistants have backgrounds that are very similar in design to a teacher's aide. These workers may also be called upon to work with a single child who needs additional support, but one who can benefit from time in a mainstream classroom. These children may require additional supervision, and your training will give you a keen eye for judging when the charge has had enough and is becoming a disruption to others or is overwhelmed by their surroundings. Educational assistants can expect to see remuneration levels in the mid to high 20s. This market is expected to keep pace with the rest of national employment over the next eight years.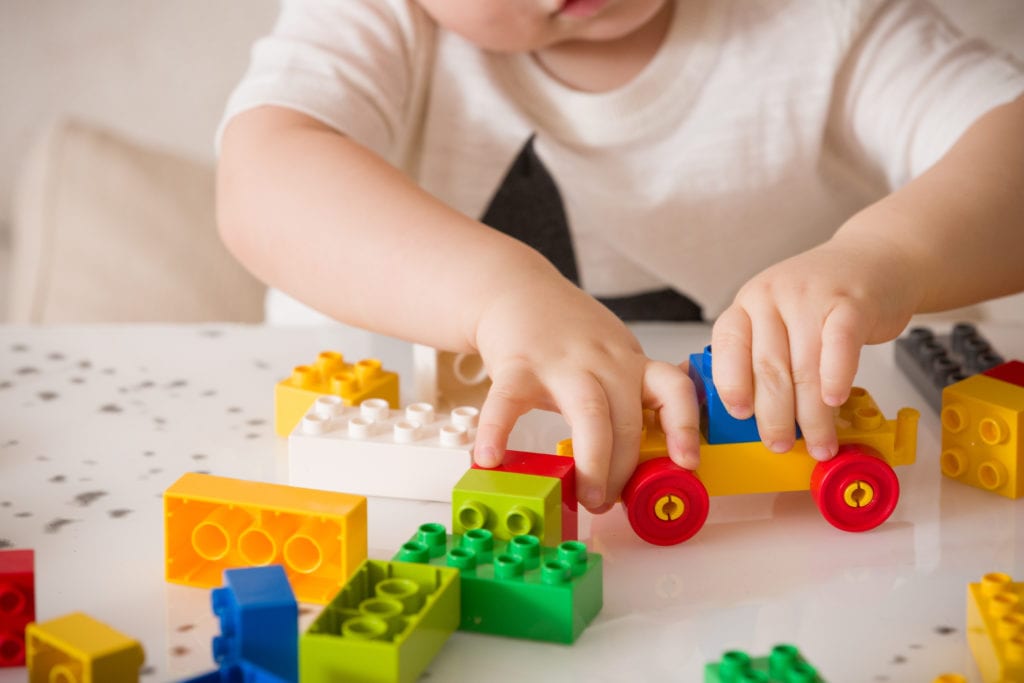 Daycare center specialist
The training of early childhood education for workers in a daycare center comes in especially handy in the cases of children with emotional or developmental problems that have not been addressed. These workers can connect parents with resources in the community (often working hand in hand with them in offering services directly at the center), and they can get the child the needed services in time for starting school with minimum disruption. This position can be expected to remunerate the worker in the mid-30s to low-50s.
Social Worker
Early childhood education is one of the fields that is considered "related" and qualifies you for work in the field of social work. You will need a master's degree for a clinical position, but much good can be accomplished at the bachelor's level as well. Positions available include schools, public sector work, and non-profit organizations. Those students of early childhood education who wish to enter the field of social work can expect to see a range of pay from the mid-40s to the low-60s, depending on where they practice and which specialty they practice. The Bureau of Labor Statistics predicts that the need for social workers will outpace the rest of the economy, with a growth rate in this sector of 11% over the next five years.
Child Life Specialist
Child Life Specialists are certified individuals who generally work with children facing health crises or long-term, health-related psychosocial trauma. They often work in hospitals, and this credential is achieved through an exam and the holding of at least a bachelor's degree and at least 600 hours of a documented supervised clinical internship. Pay for this highly specialized position averages in the low 60s. Growth in this sector is expected to keep pace and maybe outpace the regular employment market in the next several years.
Early Childhood Educational Consultant
These individuals work to update and ensure quality in the legislation and policy that affects young children at the local, state, and federal levels. They can also work to find funding for child-related programs. A master's degree is the minimum requirement for this position. Early childhood education consultants who specialize in grant writing, for instance, can expect a starting salary in the mid-40s. These positions are highly specialized, somewhat rare, and sought after even by Ph.D. holders, so the BLS does not track growth for this position.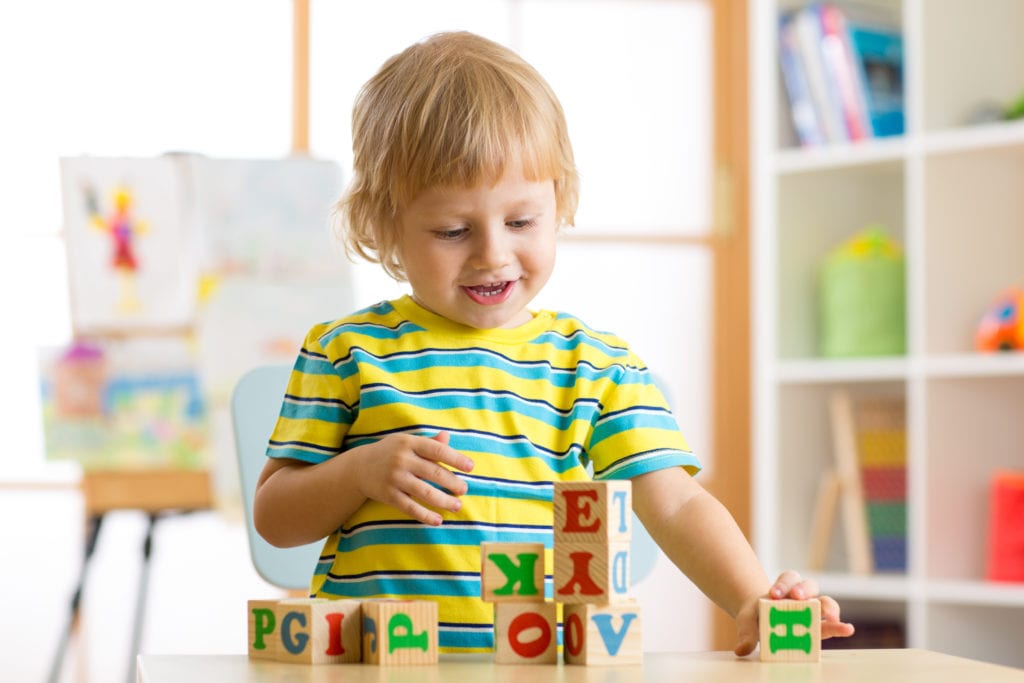 Special Education Teacher
With a master's in early childhood education, one can become a special education teacher. There are many specialties in this area that can be pursued, such as visual impairment, autism spectrum disorder (mild/moderate or moderate/severe), applied behavior analysis, or early childhood education general special education. These individuals help children who would otherwise be ill-served in a standard academic setting, due to their special needs, and they allow them the chance to thrive. This is one of the better-compensated positions in this field, with starting salaries coming in at around $55,000.
Most of the duties of the special education teacher revolve around the individualized education plan (or IEP) of each student. This plan must be updated every year and outlines the goals and directives for each student based on their capabilities and limitations. You can anticipate meeting often with other teachers who encounter your students in classrooms and also with your student's parents a few times each year. High organizational skills are a plus in this field.
Guidance Counselor
Holders of a bachelor's degree in early childhood education are also well set up to become guidance counselors or school counselors. In addition to screening children for emotional problems, these professionals may be tasked with screening children for possible disabilities as well as teaching students appropriate life skills related to time management and emotional regulation, for starters.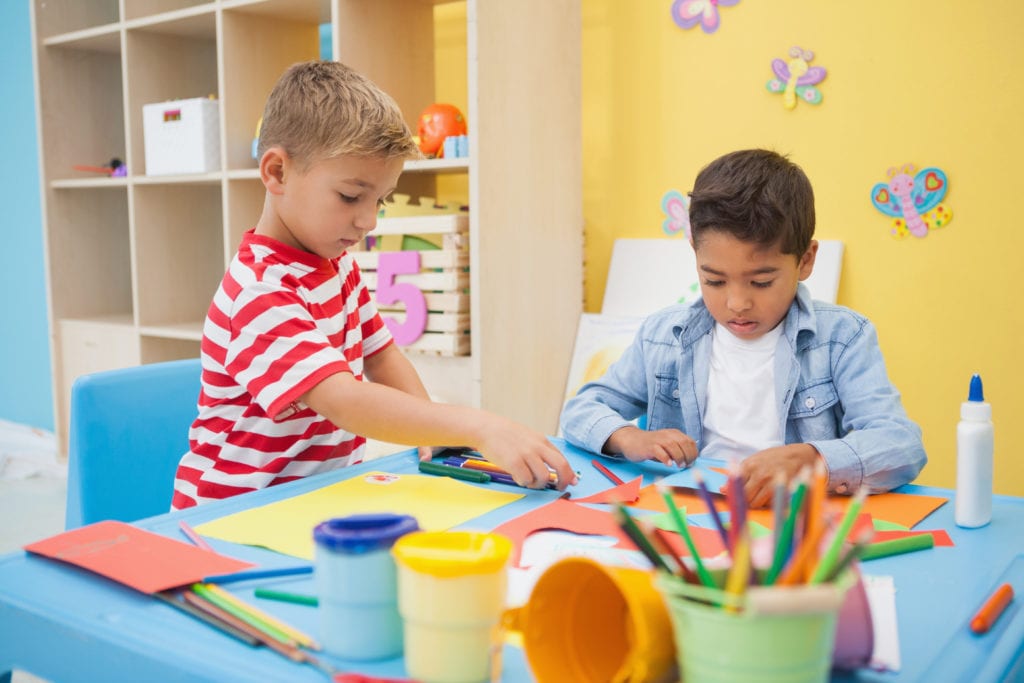 Teacher of Gifted and Talented Students
A burgeoning field in teaching is the area of gifted and talented students. You will need a master's degree to be eligible for this specialty. More than 70 four-year colleges and universities now offer advanced degrees in teaching gifted students, and the NAGC (National Association for Gifted Children) developed a set of standards for master's degree programs.
You'll be trained to identify and select advanced students for your school's gifted and talented program. You will develop and practice skills to plan and put into place a challenging curriculum. Once you are working in a school, you'll meet often with other teachers and administrative teams to plan assignments and special events. Average salaries for teachers of gifted and talented students are in the $57,000 range.
Early Childhood Principal
It may be that your sights are set on eventually becoming a principal. Requirements for being a principal vary from district to district, but certain things are standard. You will first need a certain number of years of experience as a licensed classroom teacher, and then you will be eligible to enroll in a master's in school administration program.
For a position as a principal in a kindergarten or elementary school, your coursework should emphasize the following subjects: leadership; the psychology of elementary school children; politics and policy; knowledge of the school's curriculum; organizational change; learning methods in elementary schools; and problem analysis in elementary education.
Depending on the school district where you are employed, you will likely start out as an assistant principal before you are named as the principal of a school. With greater responsibilities go greater rewards, and the salary you can expect as a principal of an elementary or kindergarten school is $96,400.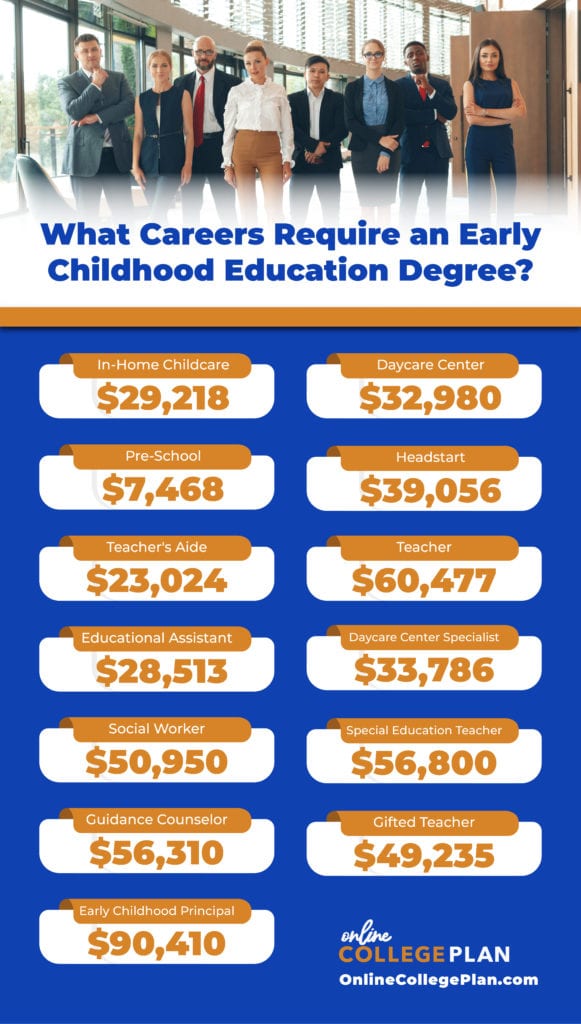 Whatever you decide to do with your degree in early childhood education, this field is varied enough to support it. Whether you want to work at a hospital, at a non-profit, or in a school in any capacity, this field can deliver results for motivated individuals with the mindset to work with small children.
Early childhood education is a rewarding field to enter. There are many opportunities to pursue, at every level of the educational organization. No matter how deep or how shallow you go, positions in this vital field are varied and available in every geographic region of the US. We have shown with this article what can be anticipated with certain positions as to required education and salary expectations.
Most people remember their kindergarten teacher with great affection as the person who first made them feel comfortable in a classroom and helped to set the right tone for the rest of their school days. Teachers in early childhood education have the power to become important influences on young lives. If the career suits your personality and your skill set, you will likely find it very rewarding.
Sources: