What Is A Master's Degree?
Find your degree
Online College Plan is an advertising-supported site. Featured or trusted partner programs and all school search, finder, or match results are for schools that compensate us. This compensation does not influence our school rankings, resource guides, or other editorially-independent information published on this site.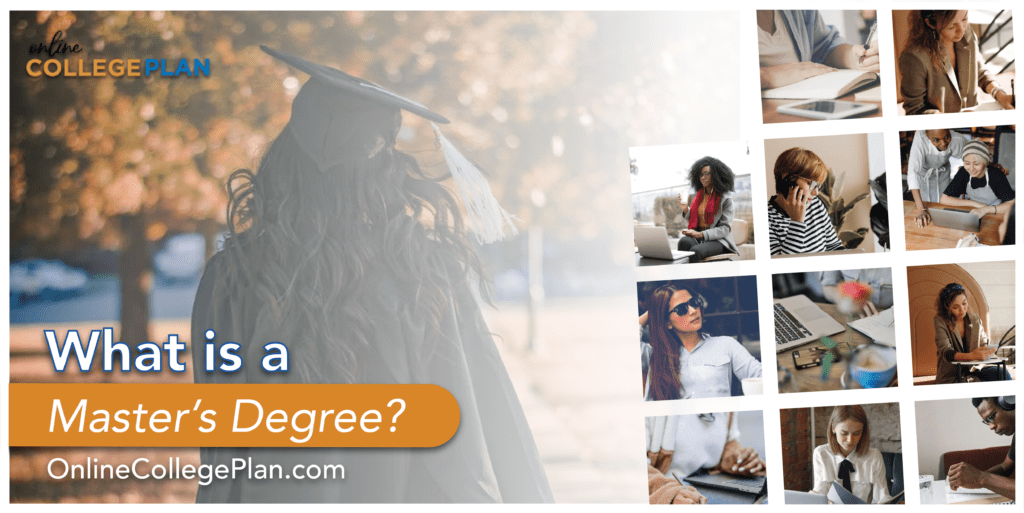 What is a master's degree exactly? And how hard is it to achieve? Could you pursue an advanced degree like this? It might not be as difficult as you imagine!
A master's degree, which comes from the Latin word magister, is a degree awarded by universities or colleges when a student has completed mastery of a specific field, study area, or subject. There are many different pros and cons to earning a master's degree, and often. But most often, students pursue their masters to achieve a higher salary or enter a more lucrative career.
Bachelor's Degrees Come First
Master's degrees can only be obtained after a bachelor's degree. So a bachelor's is what you'll need to consider first. This is also called an undergraduate degree. While around one in three people have a bachelor's degree, only about 13 percent of Americans have a master's. These advanced degrees are considered more prestigious. That's because they cover an individual's field in much more detail.
Many prominent universities have adapted their programs to online learners. And that means that there are actually many master's degree programs you can pursue online. The advancement of online universities means that you can pursue your master's degree even while you have kids, a full-time job, an internship, or other responsibilities. Learning on your own time is one of the most important and exciting features of remote education, and it makes a master's degree far more accessible. 
Are you curious about getting a master's degree or wondering what kind of work it takes to achieve one? We've got you covered. We'll let you know about some of the most important things you should know about getting a master's degree online.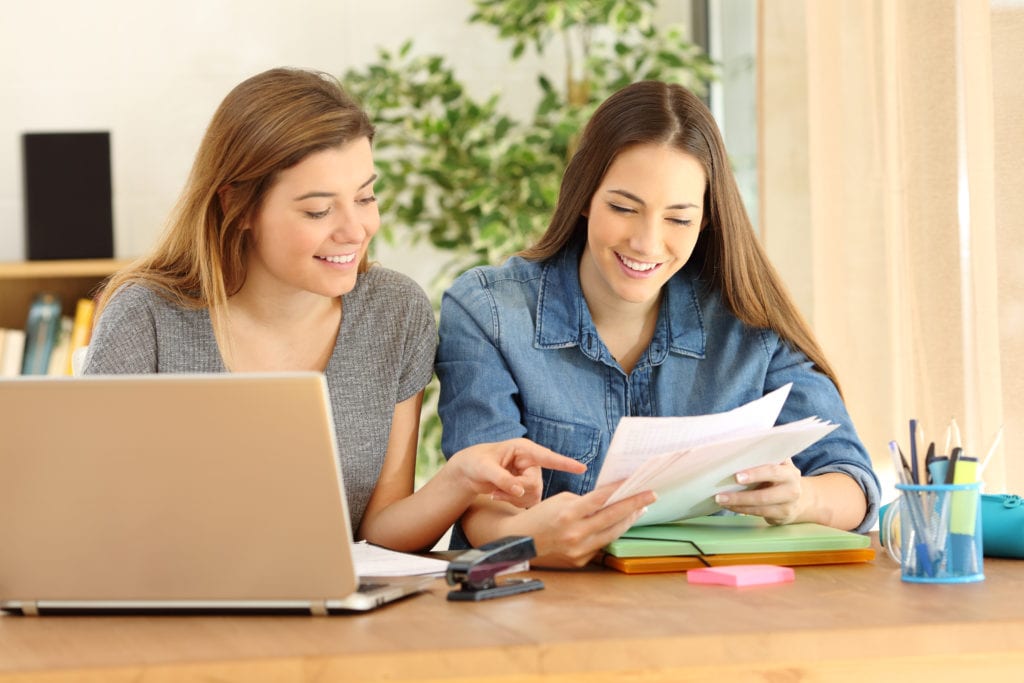 How Do You Narrow Down A Good School For A Master's Degree?
You can pursue similar subjects in a master's degree as you would studying for a bachelor's degree. But the subjects studied during a master's program are more focused and tailored to your specific field. One of the best ways to look for a school for your master's degree program is to search by field of study and then narrow it down from there.
If you want to get a master's degree in screenwriting, for example, search for master's programs in screenwriting rather than looking at individual schools. Some schools will be much more tailored to your personal goals.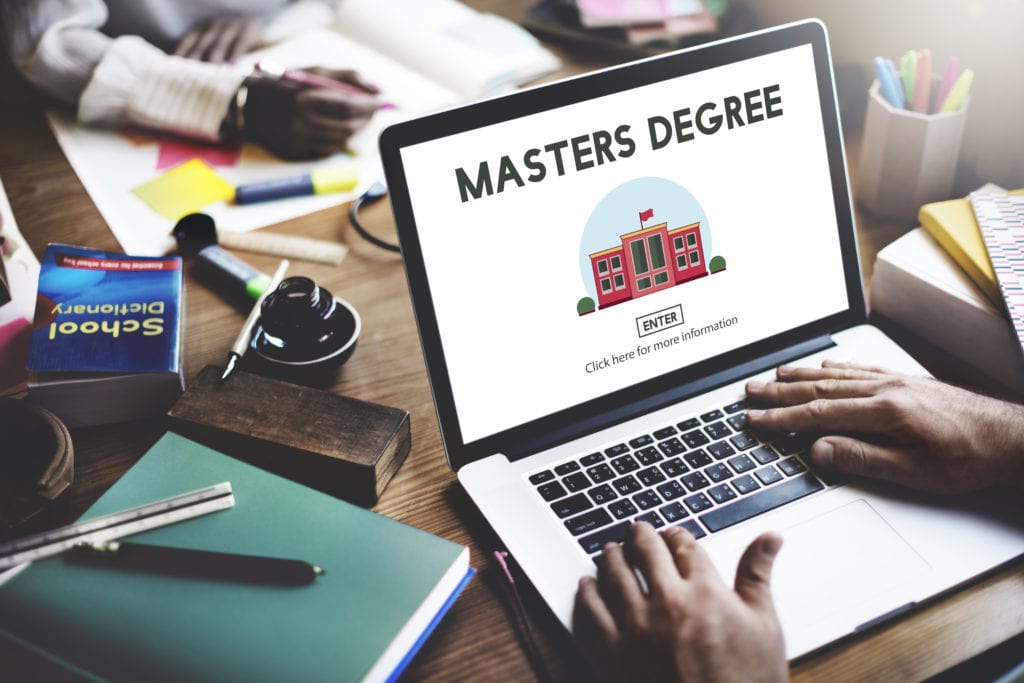 What Are The Other Types of Degrees?
There are four types of degrees commonly pursued in the United States: an associate degree, a bachelor's degree, a master's degree, and a doctorate.
An associate degree (AD) is a degree that can be completed in only two years of school and is an excellent introduction to any field of study. This degree is ideal if you aren't sure yet if you want to pursue a four-year degree or want to enter the professional world right away. If you have an associate degree, you can also use those two years of school to transfer into a bachelor's program. This will let you pursue that degree for two more years before completion. 
See Also: What Is an Associate's Degree?
A bachelor's degree is a four-year degree that gives students a more well-rounded approach to a particular subject. This is what is commonly considered a "college degree." And it is what most people pursue when they go to a four-year university or college. More than one-third of the adult population in the US has a bachelor's degree. Bachelor's degrees are the most commonly awarded degrees in the country. 
You can study virtually any subject with a bachelor's degree. The majority of the programs of study at universities are in pursuit of a bachelor's degree. You need to obtain a bachelor's degree before deciding to pursue a master's degree, so consider this when deciding what program you want to study. 
See Also: What Is a Bachelor's Degree?
A doctorate is typically pursued after a master's degree and is considered the terminal (final) degree for most fields. Doctorate degrees are usually designated for those who want to continue a career in academia and teach at the collegiate level. These degrees typically require some sort of dissertation or thesis and are at least a five-year process to obtain. So, they involve a significant amount of work.
See Also: What Is a Doctorate Degree?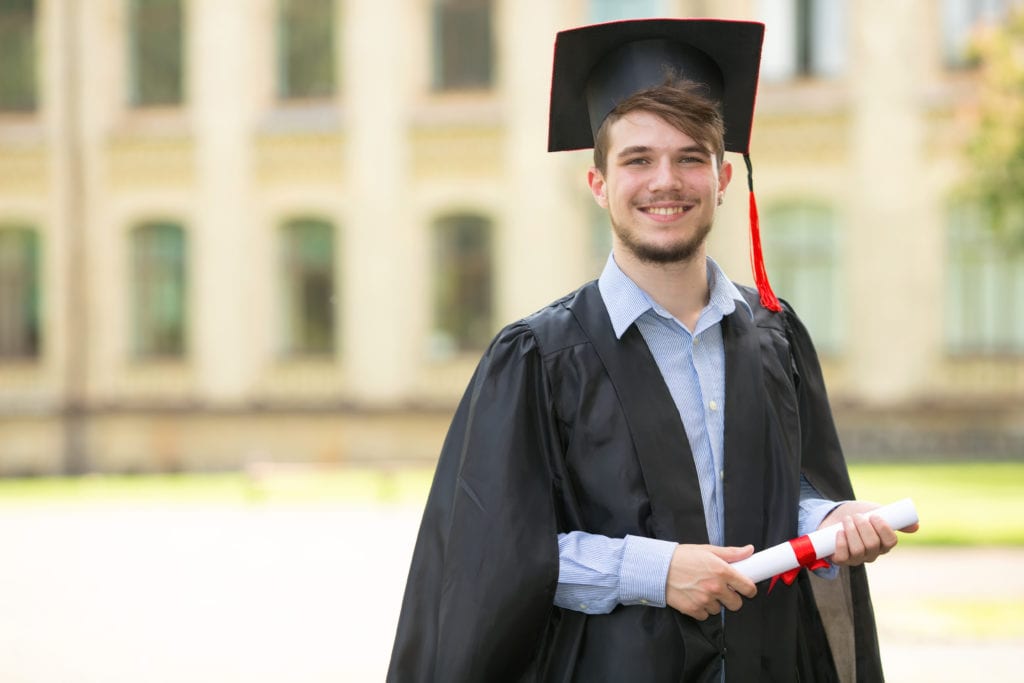 How Do You Get Into A Master's Degree Program?
Once you find the school or schools you want to apply to, you should take a few different steps to make sure that you can gain admission to the program you are interested in. Most people try to keep a very high GPA throughout their undergraduate program if they want to attend grad school. But there are certainly ways to gain admission to grad school, even if your GPA is lower than you would like. 
One of the first things you'll want to do is review the individual requirements for the school that you wish to apply to. Many grad programs are looking for a specific minimum GPA, although some might not have minimum GPA requirements. Many schools might also offer prospective applicants an average GPA of students who have gained admission before. Look at these requirements, especially before you graduate from your undergraduate program. They will let you know whether you are on track to gain admission to the school you want to attend.
Your goal should be to apply to around five grad schools if you want to ensure you have a good chance at admission. A good rule of thumb is:
Two "safety" schools where you're well above the requirements
Two schools that may admit you with your average scores
One dream school that's still possible to get into
Additionally, to have a better chance of getting into the schools you want to attend, you should see if you can connect with faculty who work at the school. Specifically, you should see if you can make an appointment to talk with faculty in the program you want to study, as you might be working with them in the future. Connecting with school faculty has become easier as our world becomes increasingly digital, and reaching out to these employees can be done through professional networking sites like LinkedIn. 
In terms of your actual application, you should focus on three things: experience, recommendations, and your statement of purpose.
Experience
For your experience, make sure you're doing work and publishing in the field you want to study. If you're already published, this makes you look like a more legitimate and well-rounded candidate for the university.
Recommendations
For your recommendations, reach out to professors, internship/job coordinators, or supervisors. Consider those you have connected with the most throughout your academic career. Having great recommendations from highly qualified professionals gives you a kind of cosign in the eyes of the university you're applying to.
Statement of Purpose
During your written statement of purpose to the university, you should show your drive and passion for the subject you're applying to study. You should demonstrate this passion by making a case for yourself, using various specific examples from your academic and professional career.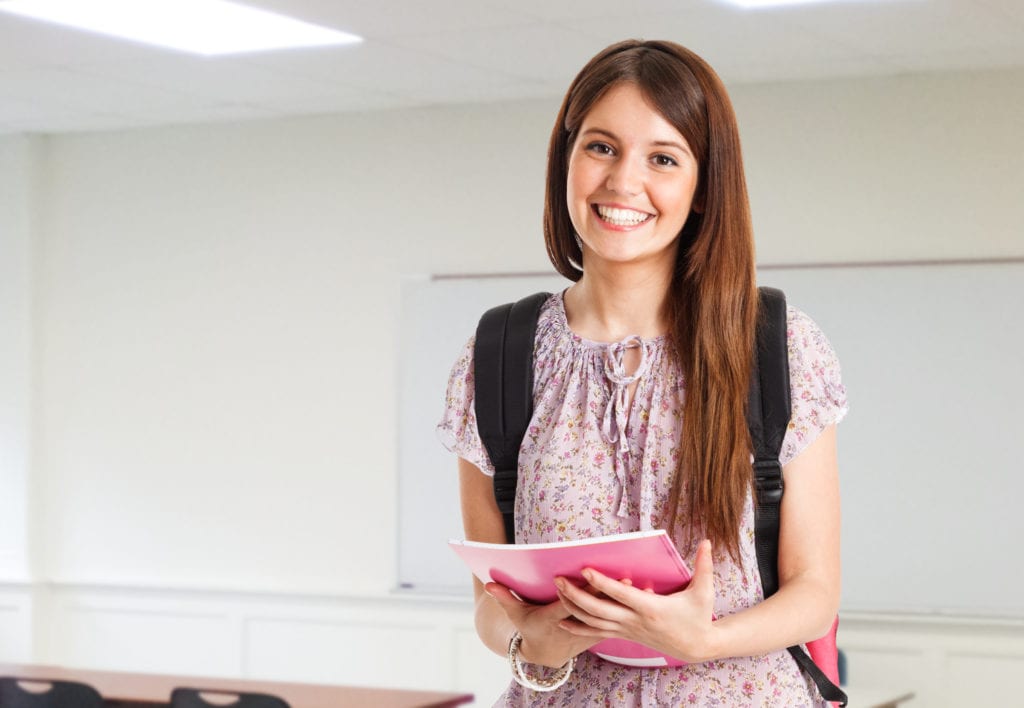 What's The Difference Between An MA And MS Degree?
There are two major types of master's degrees: an MA and an MS. An MA is a Master of Arts, and an MS is a Master of Science. This is similar to the way degrees are structured during undergraduate studies when they are labeled as BA and BS. Both an MS and an MA take about two years to complete on a standard timeline, but the main differences between the degrees are the subject you're studying and the courses you choose to take.
While this might seem obvious, an MA is focused on more artistic, cultural, or humanitarian topics, while an MS is focused on more scientific topics. You might obtain an MA in subjects like English, film, a foreign language, anthropology, or liberal arts, while you might get an MS in topics like computer science, engineering, biology, or chemistry. Courses within an MS degree will require much more technical skills and evidence-based learning, while MA courses will likely explore more theory and abstract concepts. 
Some other significant differences include the fact that MS degrees typically require students to complete a terminal thesis or project to graduate, while MA students usually have to do a project that requires less technical skill or research, since they are not entering a scientific field. For example, a fine arts MA student might need to complete a series of paintings or sculptures to graduate. Additionally, while a Master of Arts is often considered the terminal degree in the field, a Master of Science usually prepares students to go onto a doctorate.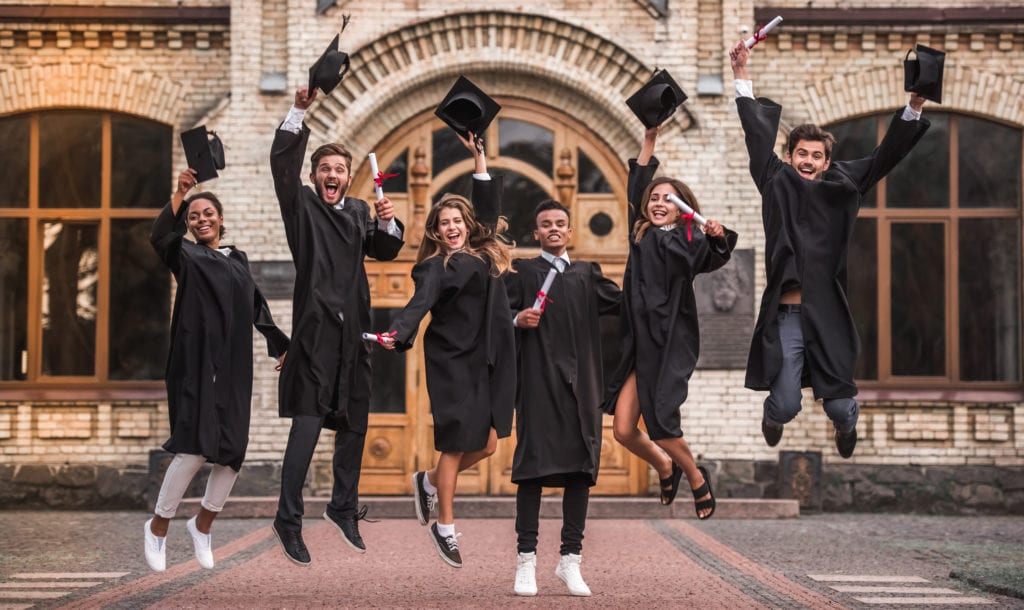 How Long Does A Master's Degree Take To Complete?
For full-time students, master's degrees typically take between 1.5 and 2 years to complete. However, this timing can vary a lot depending on whether you decide to take your courses in-person, online, full-time, or part-time. Students who take a heavy course load when pursuing their master's degree can complete it in as little as seven months, and some other students who only take a few courses at a time could take up to seven years to complete their master's.
In terms of actual course hours that you will need to complete, these vary quite a bit by program and institution. While some programs might require as little as 30 credit hours to get your degree, others require up to 60, which is commonly considered to take two years if you pursue a full course load of 15 hours per semester.
Certain individual program requirements can also extend your studies at the university, especially if you pursue a more creative field. For example, if you are studying film, you will likely need to create a thesis film to complete your degree, which could take months to do.
Fifteen credit hours a semester might seem like a lot to some people, especially if you haven't been in school for a long time or have other responsibilities like kids or jobs. This is why, for many, online degree options are a great choice if you want to stretch out your degree progression and take only a few credit hours at a time.
Some degrees are offered entirely online, while others are a hybrid of online courses and in-person courses. These differences depend solely on the program and institution, so if taking classes online is a must for you, you should include this in your initial search of programs.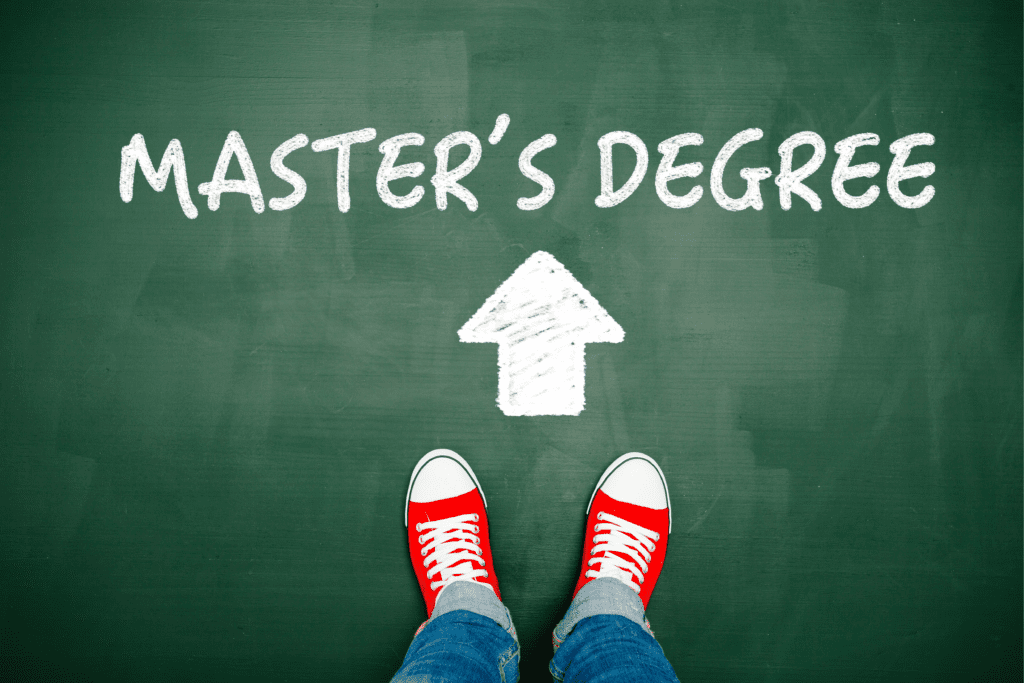 What Careers Can You Have With A Master's Degree?
Dozens of careers are explicitly designed for those who have terminated their studies with a master's degree. Many of these careers are higher-paying than those who have only completed a bachelor's degree, so getting a master's degree can have a significant effect on your salary. Some of these careers include:
Computer Research Scientist
Computer or information research scientists are at the forefront of technology, and when problems arise within new technology, computer and information research scientists work to resolve them. Since computers are necessary in virtually every field, including business and medicine, a computer and information research scientist could work for a variety of businesses. You could also have a more personal specialization as a computer research scientist that allows you to solve more complex problems, including something like robotics or data science.
Average salary: $114,520
Post-Secondary Teacher
If you're a post-secondary teacher, you would be working in a college or university while teaching students about a focused area of academic study. While professors at a university would typically need a doctorate, you can also achieve one of these jobs with a master's degree, especially if you are well-published or recognized within your subject.
Average salary: $76,000
Economist
An economist could work for virtually any business or government agency by helping them understand the economy and see the best ways to provide their specific goods or services. The primary job of an economist is to collect and analyze data and then advise the business they work for, and they might study data within subjects like health care costs, cost of energy, cost of products, taxes, employment, inflation, and more.
Average salary: $102,490
Psychologist
Psychologists could work in a variety of different environments, including in schools or private practice, by identifying issues within behavior or emotions and diagnosing them as disorders. Psychologists also might design a treatment plan for someone diagnosed with a psychological disorder, helping them become a better version of themselves or control their behavior more effectively. Psychologists can significantly impact people's lives and are an excellent option for a career for those who want to help people. Being a psychologist does require a license in most states.
Average salary: $77,030
Mathematician
As a mathematician, you would support those who work in business or other sciences by solving complex mathematical problems or working with theories. You would also help people in different industries understand and interpret data, relaying complex mathematical problems in an understandable and digestible way for those who do not understand it. To be a mathematician, you must have an innate skill for math and be a master of complex math theories.
Average salary: $84,760
Physician Assistant
A physician assistant (PA) works seamlessly alongside doctors, nurses, and other healthcare professionals to help treat patients with moderate to severe medical issues. PAs perform many of the same functions as physicians, including diagnosing patients with illnesses, creating treatment plans, administering vaccines and medications, and serving as one of the principal healthcare providers. This job is incredibly in-demand and allows you to work virtually anywhere.
Average salary: $104,860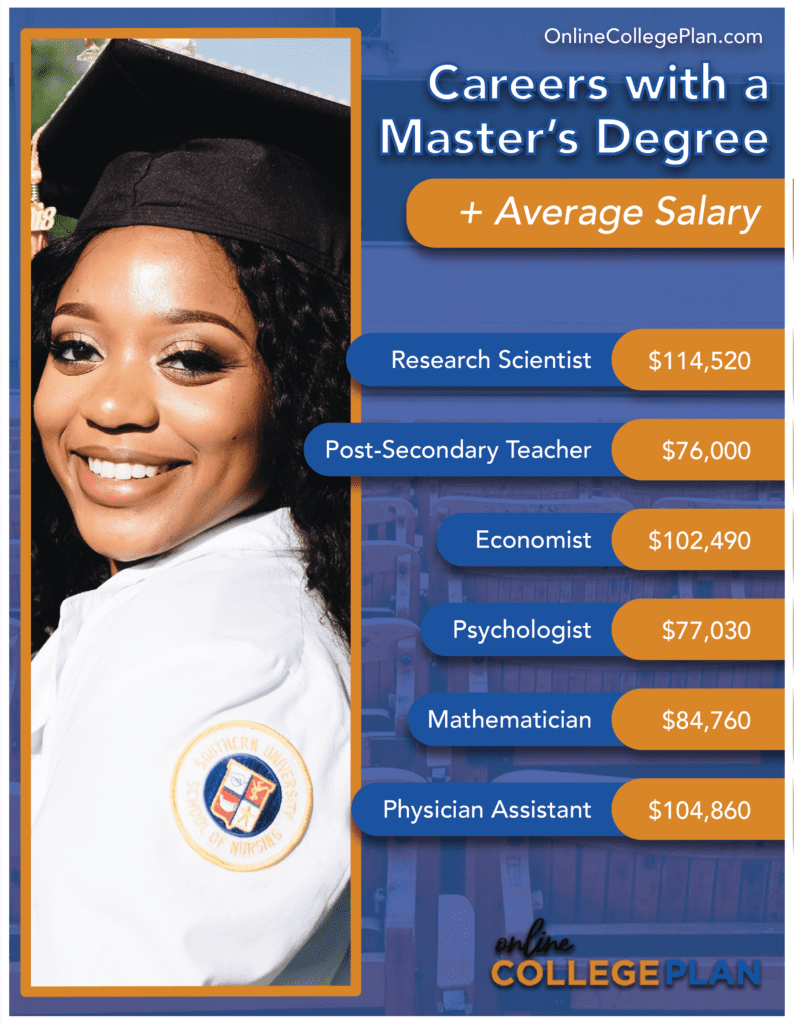 Are Master's Degrees Worth Getting?
Something that you'll need to consider when deciding whether or not to obtain a master's degree is whether that degree will actually benefit your future career plans or not. In most cases, you can earn more with a master's degree.
You do not need a master's degree to land the position for some jobs, and others absolutely require it if you even want to be considered. Many people make more money when they have obtained master's degrees, but some don't see it as worth the overall financial investment.
According to recent labor statistics, the average weekly salary for someone who holds a master's degree is $1,434. This is $236 more a week than those with a bachelor's degree, who, on average, make $1,198 a week. So whether a master's degree is right for you or not, evaluating the possible salary you might earn is vital when considering higher education.
Master's degrees are incredibly enriching, though, and can open many new doors in your personal and professional life. Having a master's degree also sets you apart from other competitors in the job market, as you will be one of only 13 percent of Americans who have one.
Advancing your career to the next level could certainly be worth the investment of a master's degree program, but only research and hard work will reveal whether you should obtain a master's degree.