What Is a Career Services Advisor?
Find your degree
Online College Plan is an advertising-supported site. Featured or trusted partner programs and all school search, finder, or match results are for schools that compensate us. This compensation does not influence our school rankings, resource guides, or other editorially-independent information published on this site.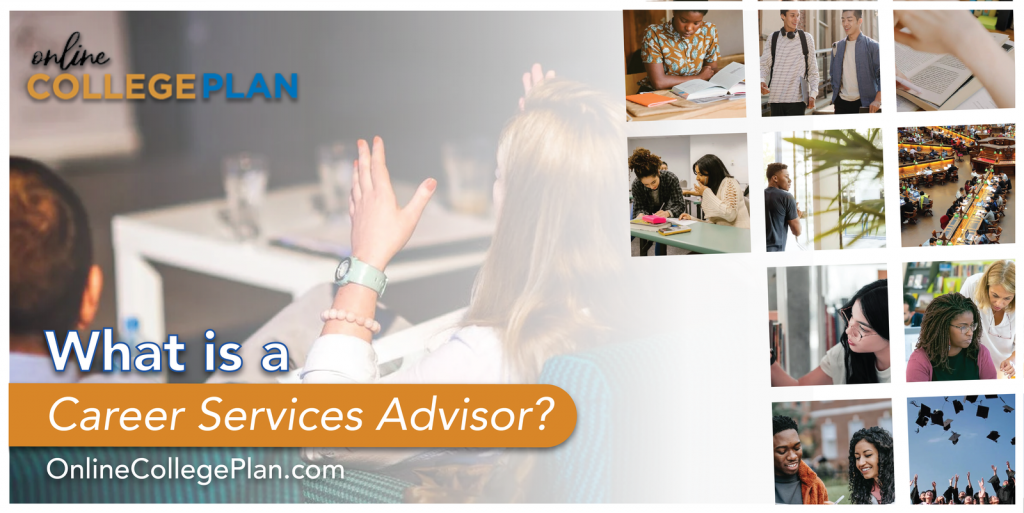 A career services advisor is going to be your go-to throughout your college life. They will help you in any way they can in managing your credentials, making important decisions that will further you along in meeting your career goals, and making sure you're prepared for the professional road ahead after you graduate. Their job is to make sure that you are taking internships and service opportunities that will advance you in your field, you are prepared to write a good resume, that you perform your best in a job interview, and that you excel in your chosen career.
This article is suited to two types of people—those looking for a career services advisor and those who want to become a career services advisor. In this piece, we will be discussing the general roles and professional skills of career services advisors, where they work, what kind of education they go through, and where you can find them. So, if you have ever been curious about either finding a career services advisor for yourself or becoming a career services advisor, keep reading to find out more about this exciting career path.
What Does a Career Services Advisor Do?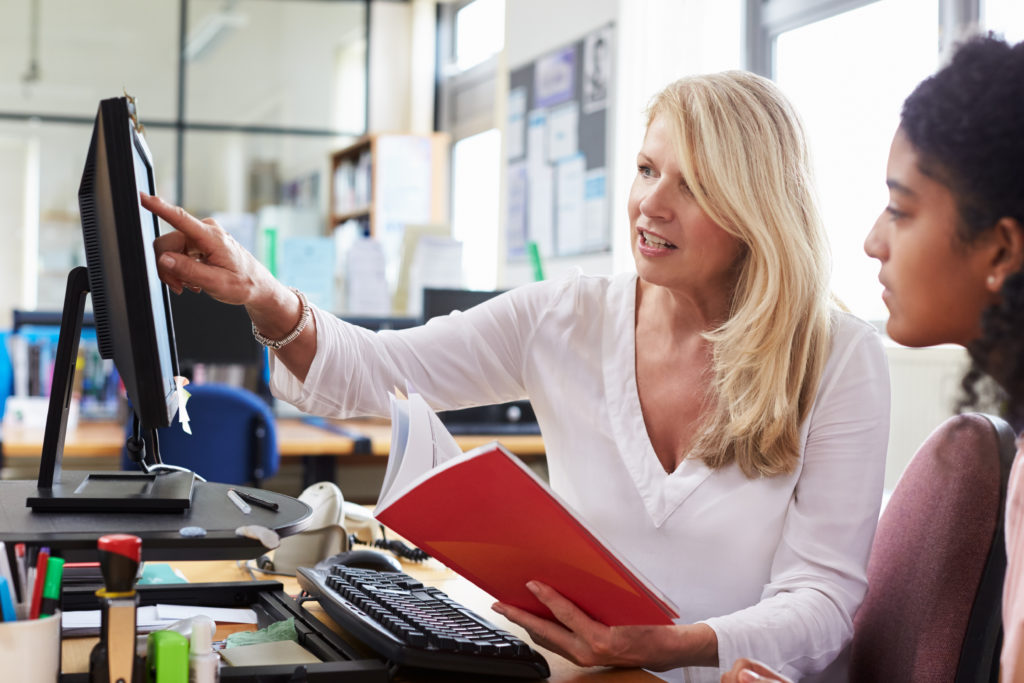 Imagine if there was a person there for you throughout your time in college to make sure that everything you were doing was building you up to seize and succeed in the career you wanted the most. Actually, there is!
Featured Programs
This very special person is your career services advisor. It is their job to meet with you regularly to help you make the best decisions regarding your future career. They can help you identify skills gaps and advise you on what to do about them to ensure that you're at your best when it is time for you to step into your work environment.
This means that they can tell you what classes might help you sharpen up a particular skill or even find you relevant training to help you in a specific area. They can help you create an action plan and then follow through with it, helping you get all of the relevant coursework and extracurricular training you can get.
Some of the tasks a career advisor may assist you with include:
Teaching you about the current job market and the application of your specific degree in the field
Helping you calculate a ballpark range of your starting and projected salaries
Helping you compare different internships or job opportunities to determine your best options
Teaching you about the application process and aiding you in creating a resume or cover letter
Setting you up to participate in workshops for job interview preparedness
Participating in mock interviews with you so you can get real, applicable practice before you step into your potential employer's office
Overall, your career services advisor will be your best source for anything you might need to ensure your success when you step out into the world and prepare for the job of your dreams.
Where Do Career Services Advisors Work?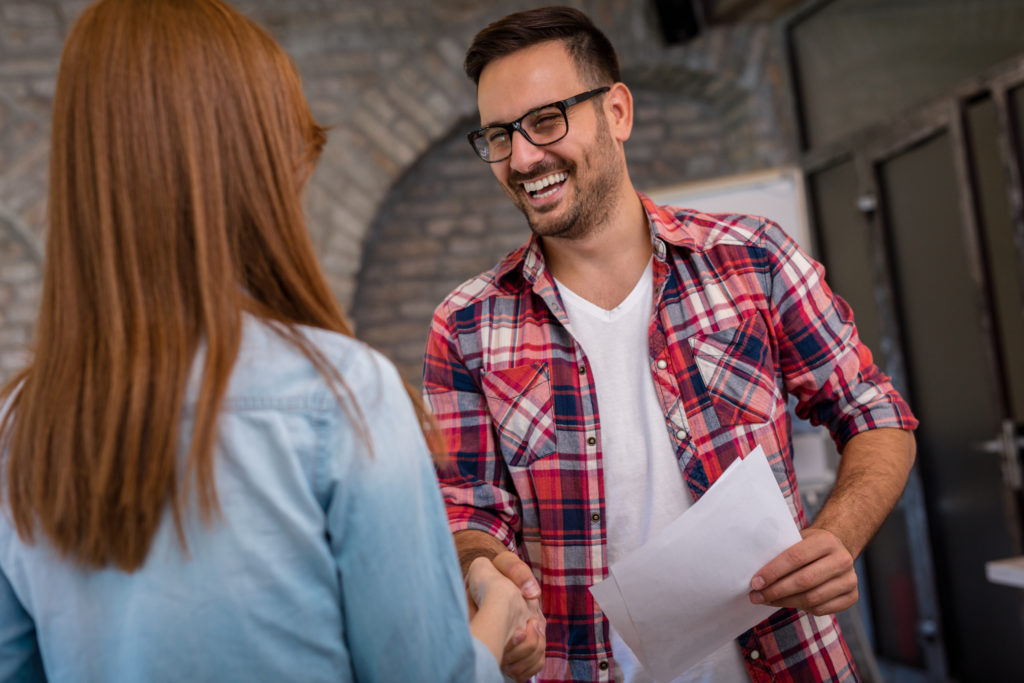 Many career services advisors work in schools, including high schools, technical schools, universities, and community colleges. This is because although people can need career services advisors at many different points during their professional lives, students need them perhaps more than anyone.
Many students, especially college students, can feel incredibly lost as they come upon their graduation dates and aren't sure about their plans after college. Career services advisors can help set them on the right track and ensure they have a solid understanding of where their degrees can take them. 
See Also: Top 20 Highest Paid Careers for Those with Online Degrees
Career services advisors in schools will often work with students in looking at the connections they might have to other alumni in their desired industry or their chances of getting a job in a specific industry compared to other students or alumni. They can also help them make sense of their possible salary after graduation.
Career services advisors might also work in a variety of different employment settings. One of the primary responsibilities of a career services advisor is to connect with hiring managers, HR representatives, and recruiters from various companies and bring the opportunities they offer to students and recent graduates. Many of the duties of career services advisors can be completed online through tasks like helping students send emails or make cold calls to employers, getting on Zoom meetings, or connecting with company representatives through sites like LinkedIn.
What's the Average Salary for Career Services Advisors?
Naturally, salary can vary significantly for career services advisors depending on the state you live in and the company you work for. According to Zippia.com, the average entry-level salary for a career services advisor is around $34,000 a year. However, as you move up the corporate ladder, the overall average wage for career services advisors is about $48,000 yearly, or just over $23 an hour.
The top ten percent of earners in the career services advisor field make just under $70,000 a year, so there is a significant range in salary depending on your skill set, where you work, and how much experience you have. 
The best states to be a career services advisor in terms of salary are Massachusetts, New York, Connecticut, and California. Some of the highest-paying cities to be a career advisor are New York City, NY, Riverside, CA, and Miami, FL.
Related: Planning for Your Career After College
What Kind of Education Do Career Services Advisors Need?
There aren't really any specific education requirements to become a career services advisor, but some majors and educational backgrounds are more common or preferred than others. For example, just over 60 percent of career services advisors graduate with a bachelor's degree, while only 16 percent hold an associate's degree. Therefore, if you want to become a career services advisor, it is probably better to pursue a bachelor's degree than an associate degree. 
Some of the most popular colleges where career services advisors have gotten their education are the University of Phoenix and the University of South Florida.
The most common majors for someone wanting to enter the field of a career service advisor are psychology, business, and communications. Business majors make up around 30 percent of career services advisors, while psychology majors make up 11 percent and communications majors make up 8 percent.
If you want to become a career services advisor, it is relatively easy to find online degree programs, especially if you choose a common major like business or communications. People who become career services advisors can come from a variety of different educational backgrounds, but be sure to do your research before deciding on your degree program.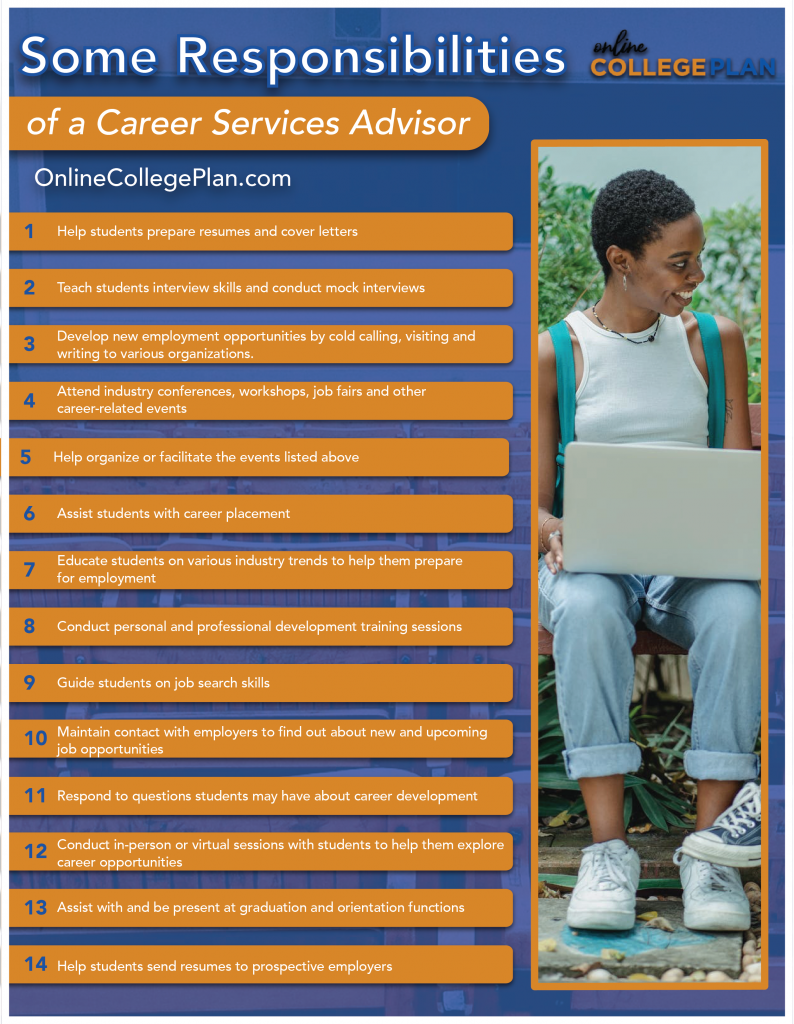 What Kind of Skills Does a Career Services Advisor Need?
One of the essential skills that a career services advisor offers is career services, although this may seem obvious. An advisor will help prepare current students, recent graduates, or prospective employees for their potential job market by providing career services. Career services can include:
Aiding candidates with their resumes.
Setting up interviews with potential employers.
Helping a student determine the right career path for them.
Another skill that virtually all career services advisors have is connections with potential employment opportunities. A career services advisor is meant to guide you on your way to a new career, so they need to have industry connections with all kinds of potential employers.
Finally, one of the other essential skills of a career services advisor is connecting with alumni from their respective colleges or universities. Alumni relationships are some of the most important connections you can make when looking for a job, and a career services advisor can essentially make some of these connections for you.
Where Can You Find a Career Services Advisor if You Need One?
Most commonly, you will find career services advisors in the career center of your college or university. Additionally, you could meet with a career services advisor online through Zoom or Skype communications if they operate their own services. Finally, a career services advisor could also be present as one of the employees at a company seeking out new additions as a recruiter or hiring manager.
If you are looking to make an appointment with a career services advisor through your school, you can generally contact the career office and request an appointment with an advisor. In addition, you can sometimes contact other advisors individually by looking into career advisors online based on your desired field, location, and place of education.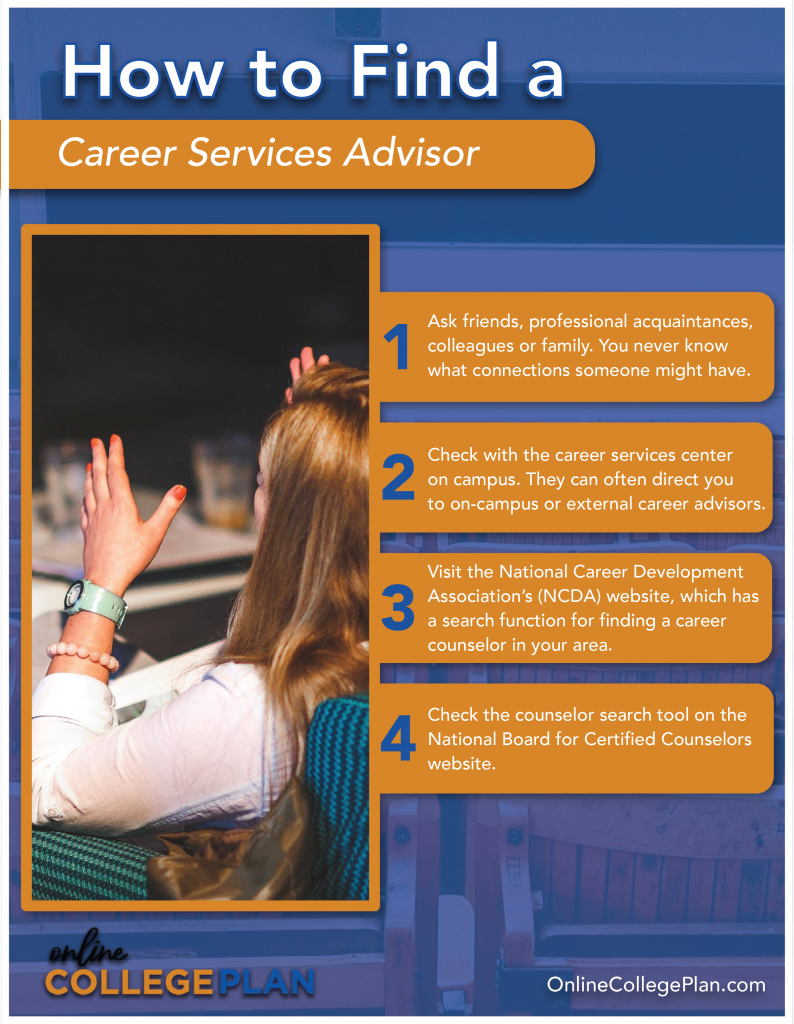 What Are the Different Career Paths a Career Services Advisor Can Pursue?
Currently, there are not many varying positions or levels to becoming a career services advisor. For example, in the career advising field, there is pretty much only one job, and that is as a career services advisor. However, a similar role may be had in recruiting and hiring. In this position, you would seek out new employees, review applications and resumes, and set up interviews with potential employees.
Recruiters, hiring managers, and career services advisors have many of the same career skills in their professional backgrounds. Still, the primary difference between them is that hiring managers and recruiters typically work for the company seeking new employees, while career services advisors usually work for schools. 
As a career services advisor, you could, in theory, freely move between these positions if you don't want to work for a college or university. Being a recruiter or hiring manager will require more closely evaluating potential employees according to your company's needs. Still, these positions require many of the same skills and have quite a bit of overlap between them.
See Also: How Online College Can Help You Change Careers
Where Is the Best Place to Work as a Career Services Advisor?
As mentioned earlier, most career services advisors either work in schools, such as high schools, colleges, and universities, or they work remotely and take appointments with clients online through apps like Zoom or Skype. Therefore, if you are someone who enjoys managing your own time and doing things on your own schedule, you might be better off trying to find a remote job as a career services advisor.
If you want to become a career services advisor and you enjoy working with kids or like to encourage people to pursue a college degree, you may want to consider working in a high school. On the other hand, if you have more industry or alumni connections in one particular field, you might want to think about working within a specific college or major at a university.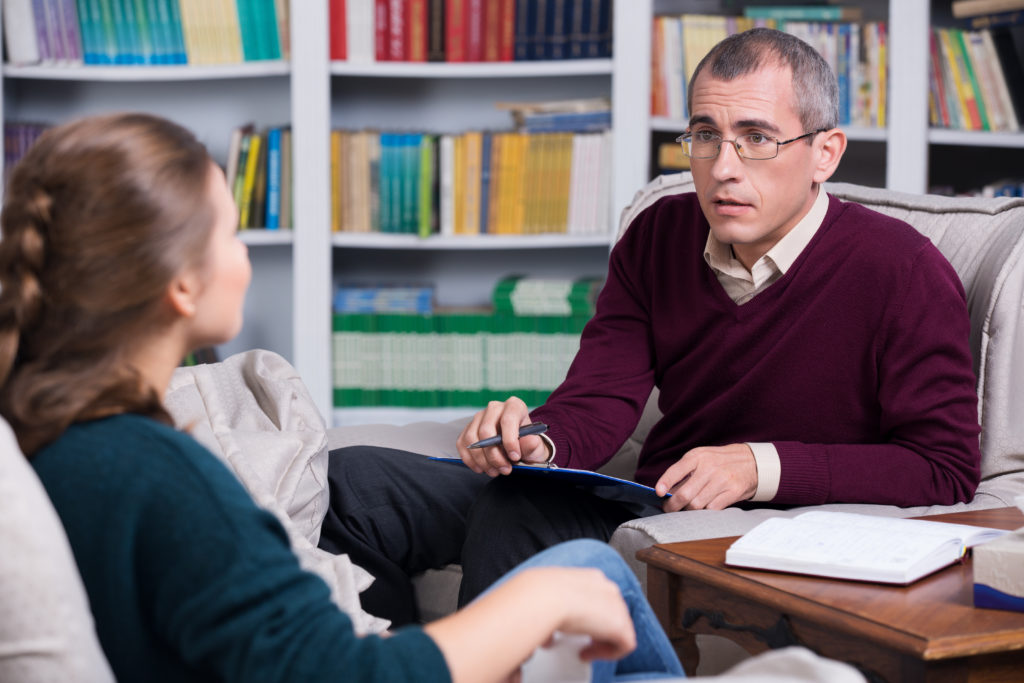 What Are the Demographics of the Career Services Advisor Profession?
There are just over 3,600 career services advisors currently working in the US. Therefore, the job market is not highly saturated, and it is a great profession to get into. The field of career services advising is primarily female-dominated, with around 70-percent of career services advisors being women.
The average age of career services advisors is approximately 40, meaning it is a profession that people tend to get into toward the middle of their lives. Keep all of these things in mind when becoming a career advisor or looking for one, as these demographics could help you find the perfect advisor or advising job for you.
You might also like: 30 Career Tools and Life Hacks for Students
Closing Thoughts
If you are on the hunt for a career services advisor, look no further than this article to find out some of the most important things about their job and where to find them. Career services advisors are one of the best resources for students in college as they can help future graduates find a job and stay connected once they leave their university.
If you want to become a career services advisor, rest assured that you will be helping many students throughout your career to become more networked and professional individuals.
Related Articles:
Top 20 Colleges with the Best Career Services
How Can Online Colleges with Career Services Help Me?