Top 20 Highest Paid Careers for Those with Online Degrees
Find your degree
Online College Plan is an advertising-supported site. Featured or trusted partner programs and all school search, finder, or match results are for schools that compensate us. This compensation does not influence our school rankings, resource guides, or other editorially-independent information published on this site.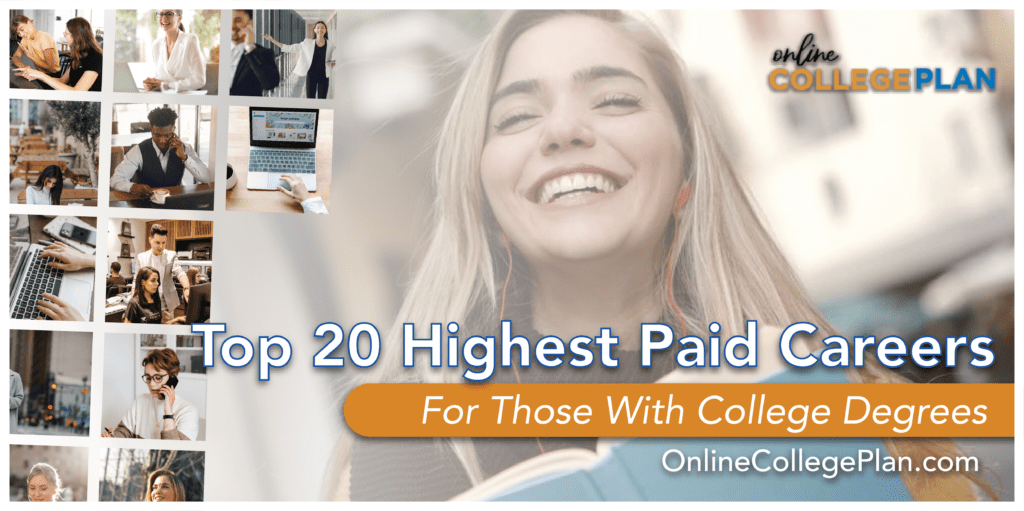 There are several reasons why distance learning has become so popular over recent years. Studying from your own home not only gives you a sense of flexibility and convenience that on-campus classes do not, but provides you with the tools you need to obtain a degree, and saves you money in the process too. It's an excellent way to advance your career and develop in-demand skills.
This education method also allows you to study while working at the same time or attend an international school without having to travel and make a big move. Online studying demands motivation, discipline, and digital aptitude. All of these traits are also highly desired by employers. So an online degree looks good on your resume.
So which online degrees lead to high earning jobs or high paying online jobs? We're listing 20 of the best-paying positions to consider. From business to information technology and even creative design, in this fast-paced world, you can study almost anything online. And with a wide array of lucrative courses available, the opportunities are endless.
See Also: The Ultimate Guide to Online Colleges
The Highest Paid Careers You Can Get With an Online Degree
The salaries for these high-earning careers for those with online bachelor degrees have been calculated by the Bureau of Labor Statistics' findings and rounded to the nearest thousand.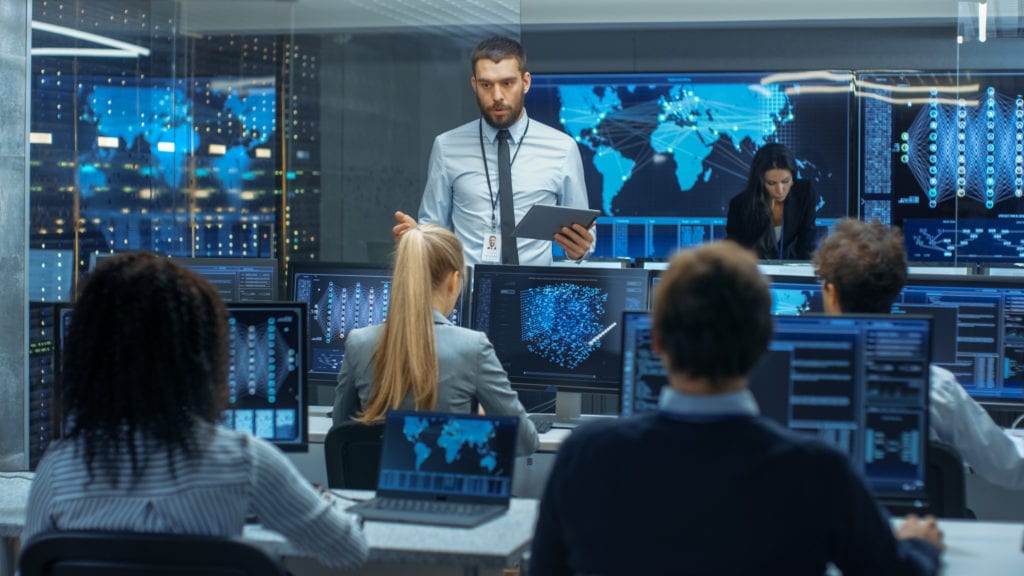 Information Systems Manager
Pursuing an online bachelor's degree in Information Technology equips you with all of the tools you will need to become an Informations System Manager, more commonly referred to as an IT manager. It is one of the highest-paid career options and is a testament to the value of online degrees.
IT Managers are responsible for planning and managing computer systems and activities at a business. Their goal is to make sure computer systems run efficiently to meet the organization's computer needs.
There are different types of computer and information systems managers in the field, and the size of the company determines the specific duties.
The median salary for an Informations Systems manager is $146k.
Marketing Manager
A marketing manager works to implement marketing activities that help companies meet sales goals, and they also assist with creating general brand awareness. Their goal is to get their clients in the public eye and convert sales in the process. Their responsibilities include researching market trends, evaluating the demand, and identifying a target audience and the best way to connect with said target audience.
Marketing managers use various tools and strategies to create brand awareness, such as social media marketing campaigns, email marketing campaigns, web analytics, and more. Again, a marketing manager's roles vary depending on the company's size and its scope of specific goals.
The median salary for a marketing manager is $137k.
Related: Top 30 Online MBA – Marketing Degree Programs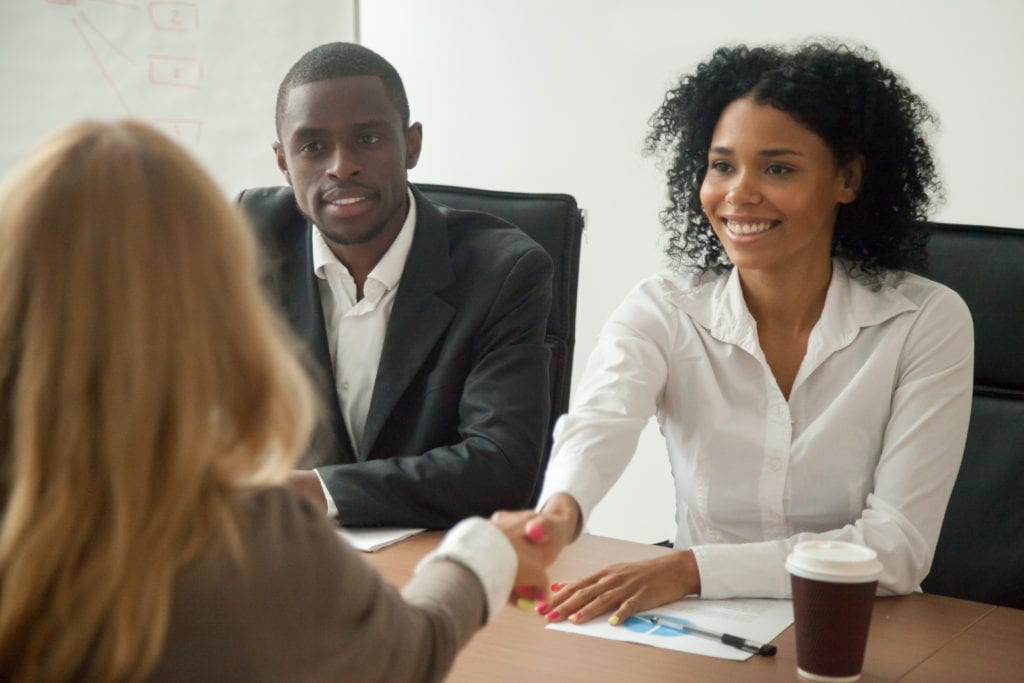 Human Resources Manager
Human resource managers are responsible for the direction and coordination of the administrative sides of businesses. They are responsible for the organization's hiring process and spearheading the recruiting, interviewing, and hiring of all staff members. Payroll, training, and benefits are also their responsibility to oversee and administer.
Another important aspect of the role is mediating staffing issues. HR reps are responsible for taking care of internal disputes and directing the appropriate disciplinary procedures. They are an essential link between staff and management. If you have a keen sense of ethics and communication, a degree in human resources can set you up for success. 
The median salary for a human resources manager is $117k.
Software Developer
Software engineering programs cover courses like software architecture, web development, calculus, physics, and more. As one of the fastest-growing careers within the tech industry, there is an ever-increasing demand for these individuals, and the pay is quite good!
Software engineering will train you to speak to computers in different programming languages, navigate different operating systems, and debug security issues. In a nutshell, software engineering allows you to hone your analytical abilities while learning how to evaluate, test, and build different kinds of software.
The median salary for this kind of role is $108k.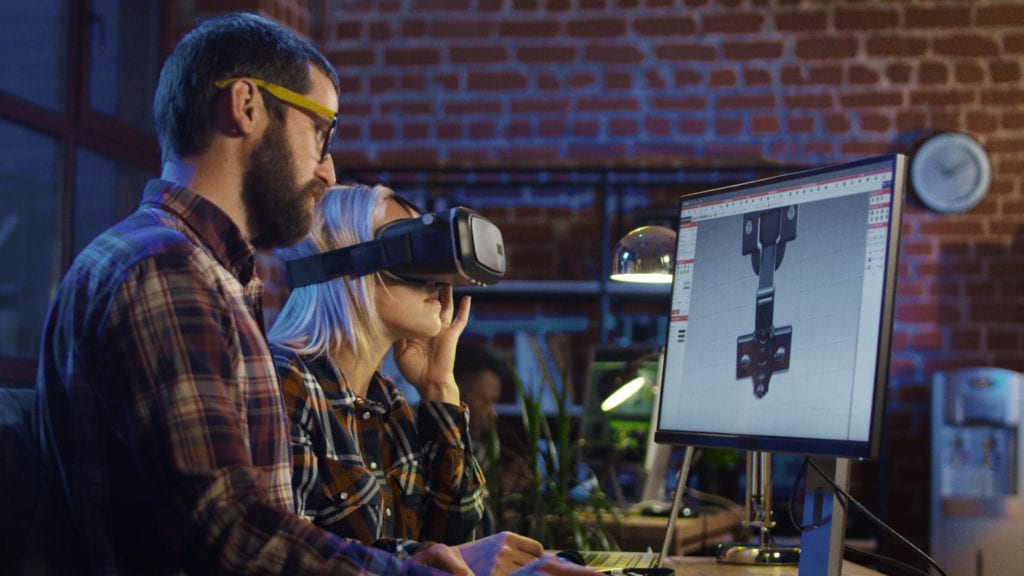 Video Game Designer
For those who are passionate about gaming, becoming a videogame designer can be truly rewarding. This career path allows you to create a product that you love, for other people to enjoy.
Studying a bachelors in game design will introduce you to game design and mechanics, level designing, game narrative and audio, 2D/3D animation, and more! Video games are a 30 billion dollar industry and the US and are only growing, especially with the advancement of mobile gaming popularity.
The median salary for game designers, similar to software developers, is $108k.
Related: Top 10 Online Degree Programs for Gamers
Actuary
With an online degree in economics, you can situate yourself on the path to becoming an actuary. Actuaries manage risk. They do this by evaluating the likelihood of future events occurring by using their skills in mathematical analysis.
Actuaries can work in various settings, the government, hospitals, banks, and investment firms, or in businesses with a general need to manage financial risk. After completing your online bachelor's degree, you will be required to write a series of exams to enter the field.
Strong math, computer, and analytical skills make for an excellent actuary. In short, you must love numbers.
The median salary for actuaries is $108k.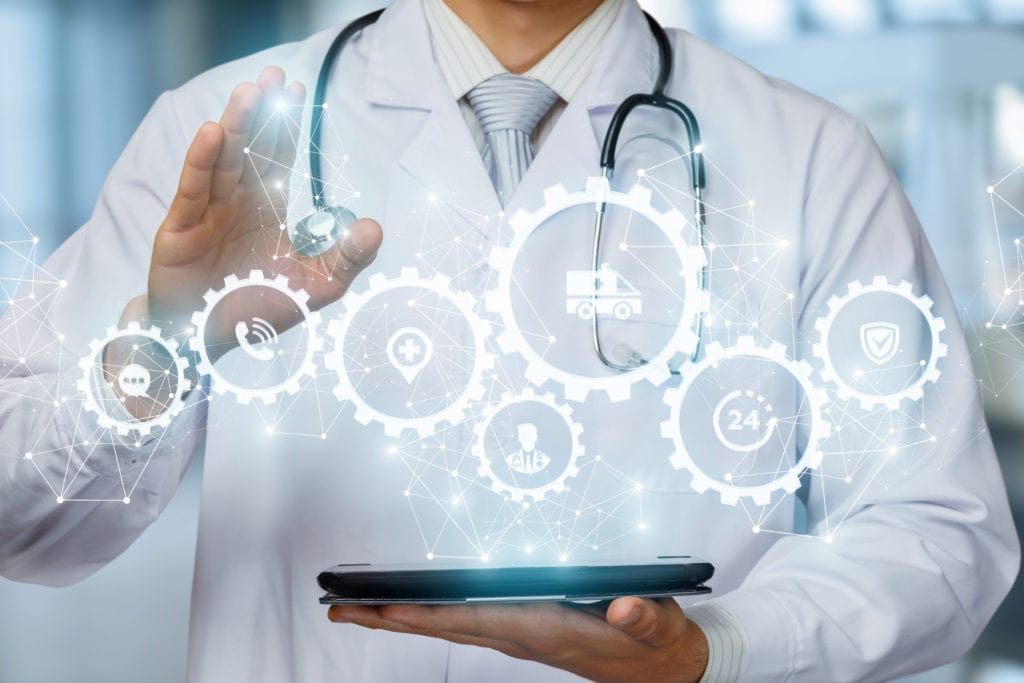 Health Services Manager
An online degree in healthcare administration teaches you how to keep hospitals and other healthcare organizations running smoothly and efficiently through the implementation of healthcare systems, policies, and management. It is quite a lucrative opportunity with high pay.
Healthcare administration programs cover health policy, statistics, financial and managerial accounting, and HR management. Through valuable in-depth training, you can learn valuable healthcare-specific business strategies that translate to other areas of the healthcare sector.
Health administrators work with health teams to alleviate public health concerns and manage staff, financial and informational resources.
The median salary for health administrators is $101k.
Information Security Analyst
An information security analyst role can be obtained with a bachelor's degree in cybersecurity. So what exactly does an information security analyst do? Many different industries have an imperative need to protect systems and proprietary and sensitive information and data such as hospitals, banks, etc. For organizations like these, data leaks would be devastating. These analysts main job is to make sure that all of that information is secure.
During the span of a cybersecurity course, you will learn lots of valuable information. You will be trained to identify cybersecurity risks and defend your systems to prevent malicious attacks. Standard course themes will include ethical hacking, intrusion prevention, incident response, computer forensics, and reverse engineering.
The median salary for information security analysts is $100k.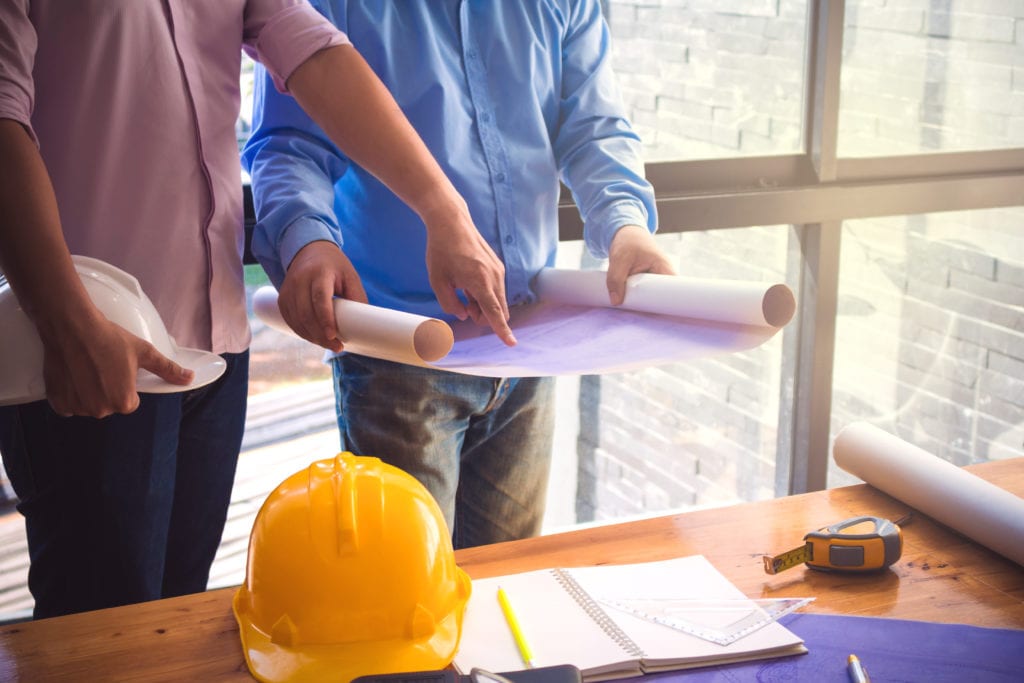 Construction Manager
A bachelor's degree in construction management will prepare you to manage the planning, directing, and controlling of construction projects while adhering to a timeline, specifications, and budget.
Courses in construction management are varied and you will learn many different things. This education will teach you valuable techniques for managing money, people, and time. You will also hone project management skills to lead teams and projects while adhering to relevant legislation on the job.
The median salary for construction managers is $95k.
Related: Top 20 Online Construction Management Degree Programs
Database Administrator
Database administrators are skillful individuals who monitor, maintain and manage data for organizations. To become a data administrator, you will require an online degree in data administration. Alternatively, you could get a degree in computer science or information science. Each of the aforementioned degrees will help you get your foot in the door to secure an entry-level role in the field.
A database administrator plays a vital role in the planning and development of databases, making sure the data is consistent and organized and troubleshoots issues on behalf of the database's users.
The median salary for database administrators is $94k.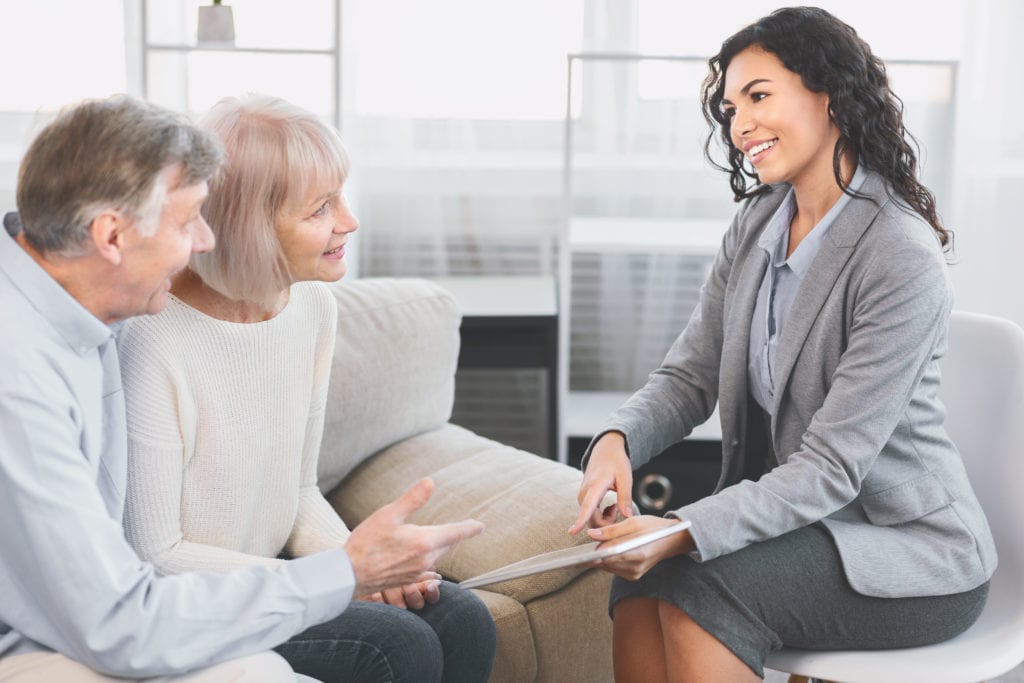 Personal Financial Advisor
With an online bachelor's degree in finance, you can begin a high earning career as a personal financial advisor. Financial advisors advise clients on their finances with their expertise in tax and investment strategies, insurance, pension plans, security, and real estate.
The duties of this particular role include helping clients reach their financial objectives and assessing their assets, cash flow, liabilities, insurance coverage, and tax status.
The median salary for database administrators is $88k.
Air Traffic Controller
An online degree in aviation management can take you down multiple routes. One lucrative opportunity you can work towards is becoming an air traffic controller. Air traffic controllers do essential work by keeping us safe and make an excellent salary in the process.
Air traffic controllers' main responsibilities are to direct and monitor the movement in the skies and ground traffic at airports. Through the use of the radar, computers, and visual references they must make quick and succinct decisions to ensure the safety of people in the aircraft and also on the ground at airports. Air traffic controllers are also responsible for responding to emergencies in the air by alerting airport emergency services.
The median salary for an air traffic controller is $84k.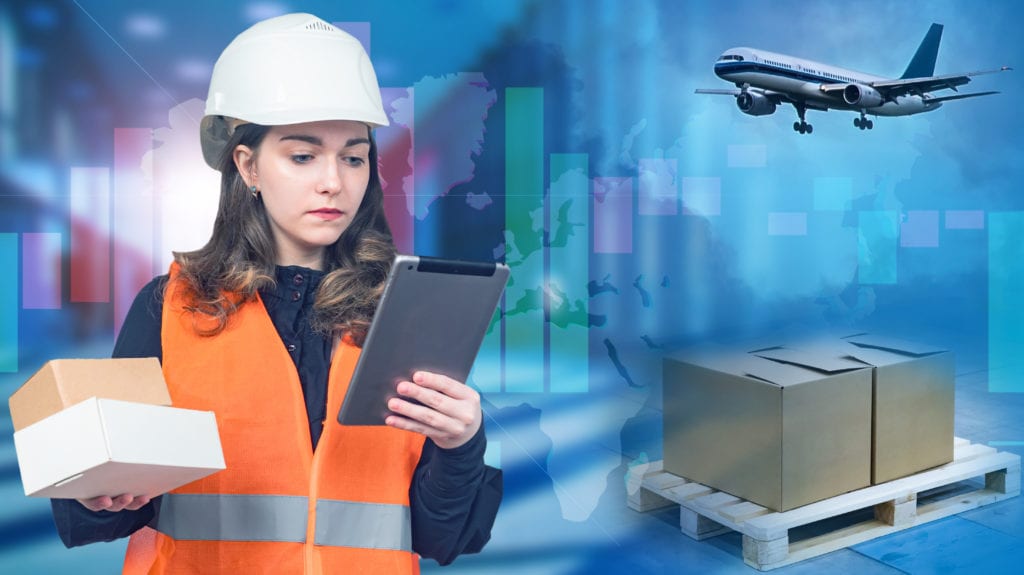 Logistician
The role of a logistician is to oversee products from the design stage through to manufacturing. Throughout the entirety of the manufacturing process, it is the responsibility of the logistician to keep an eye on important factors like cost and time and make sure that everything is flowing smoothly without any hiccups.
As a logistician, you're looking at a high earning career in supply chain management, and an online degree can help you get started in this field.
The median salary for a logistician is $75k.
Animator
This one is for all of you creative minds out there. With a bachelor's degree in animation, students will learn the necessary skills to enter the graphic design, video-game development, classic and computer illustration fields. If you have a creative aptitude, becoming an animator is an excellent way to utilize and hone those skills while making money in the process.
The median salary for an animator is $75k.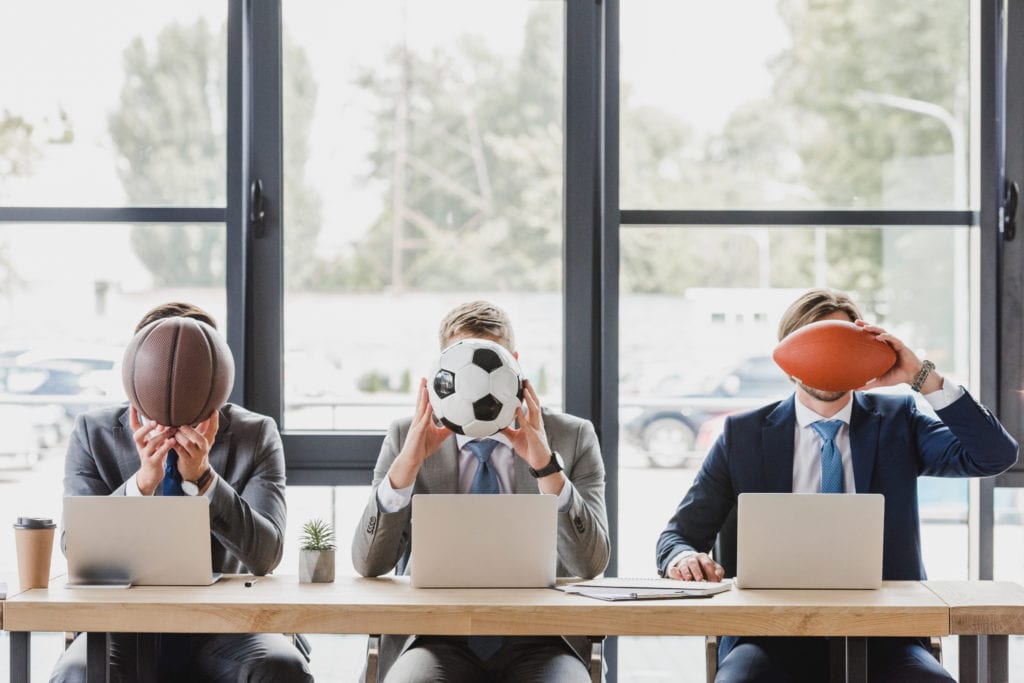 Sports Agent
Passionate about sports? Study your bachelor's degree in sport management and immerse yourself in the exciting industry. With an education in sports management, you can become a sports agent. Sports agents represent both athletes and coaches and their primary responsibility is to negotiate employment and endorsement contracts.
Other duties include networking, salesmanship, collecting, and analyzing data. With an in-depth knowledge of sports and expert negotiating skills, you can rise the ranks. Sports agents do have the potential to make millions if they represent high-profile sports stars.
The median salary for a sport's agent is $74k.
Technical Writer
Education in technical writing can be a rewarding one. You will learn how to break down complex subject matter into readable, engaging content. Studying a bachelor's degree in technical writing will give you the writing and editing chops to disseminate those wordy user manuals and employee handbooks into words that everyone can easily understand.
According to the US Bureau of Labor Statistics, the demand for technical writers will increase by 8% from through 2028. This 8% growth is the fastest growth for professional writers in all areas of the field. 
The median salary for a technical writer is $73k.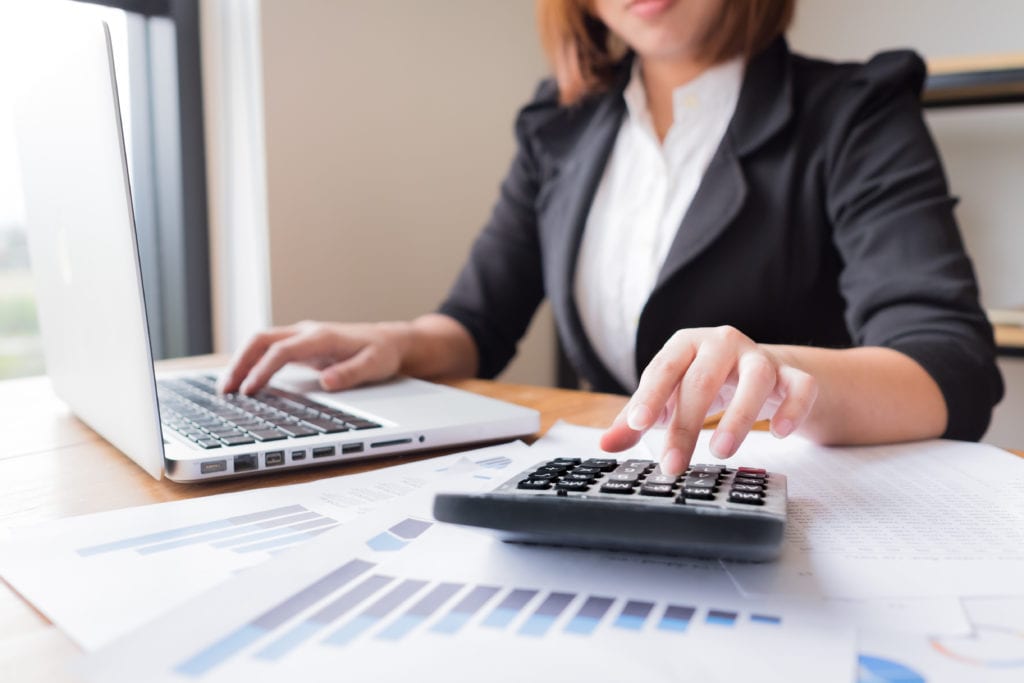 Accountant
Accountants are a vital part of every business, as they are responsible for maintaining and interpreting financial records that are key to a business's success. If you've got a knack for money management, this might be the right career for you.
With a bachelor's of accounting, you can get your career started as a public account or government accountant. Additionally, obtaining your CPA certification can increase your prospects and open new doors. Other responsibilities of accountants include: preparing tax returns, strategizing how to reduce cost while increasing revenue, and auditing. 
The median salary for an accountant is $72k.
High School Teacher
These days, as distance learning continues to grow into the mainstream, many accredited online teaching programs are available online. So if you're considering an online teaching program, you are in luck, as there are quite a few options available.
High school teachers perform various tasks, including lecturing, designing curriculum, evaluating work, and setting and enforcing rules in the classroom. In a role like this, effective written and verbal communication is required.
The median salary for a high school teacher is $62k.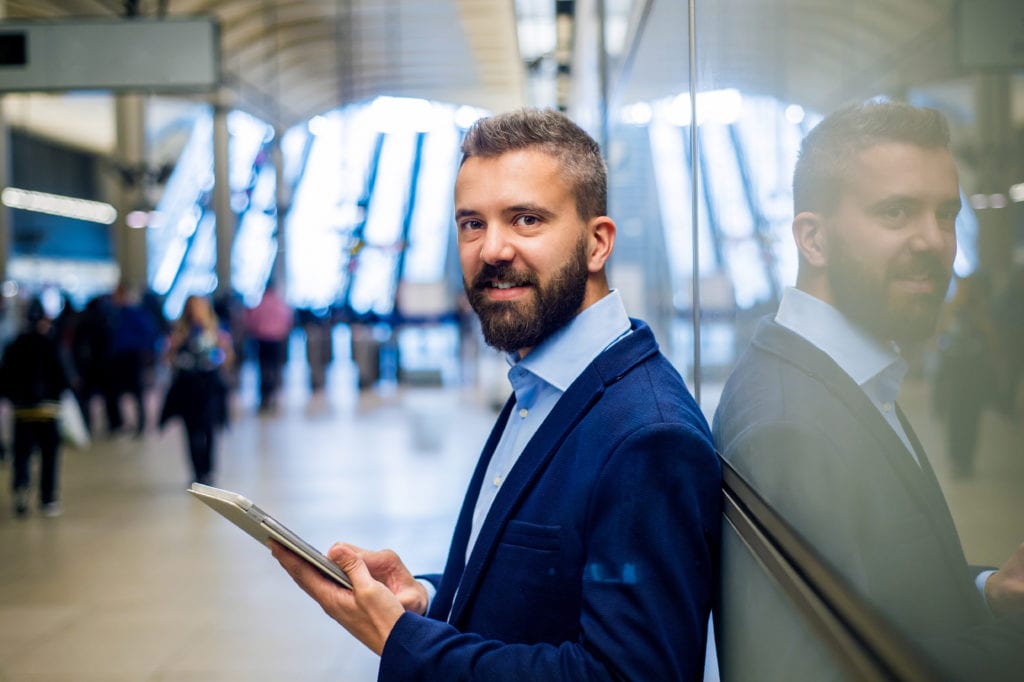 Airport Manager
A bachelor's in aviation management can prepare you for an exciting career as an airport manager. Airport managers are in charge of the day to day operations at airports as well as future planning. Although, their main areas of focus are budget planning, airport safety, and regulations.
Airport managers must be great multitaskers, leaders, and most importantly, communicators. That's because they will need to communicate with a vast array of airline employees such as management and air traffic controllers, security and maintenance personnel, administration, and even food personnel. Outside of the airport they often work closely with the FAA, and the NTSB (National Transportation Safety Board).
The median salary for an airport manager is $61k.
PR Specialist
You can become a PR specialist with a bachelor's in public relations, marketing, communications, business, or journalism. PR specialists are responsible for communicating with the public on behalf of a company or business.
These specialists cultivate relationships with press and media, create press kits, manage social media outlets, arrange events and appearances, and much more. Working in PR, you must have excellent communication skills and be comfortable speaking and writing to the public at large.
The median salary for a PR specialist is $61k.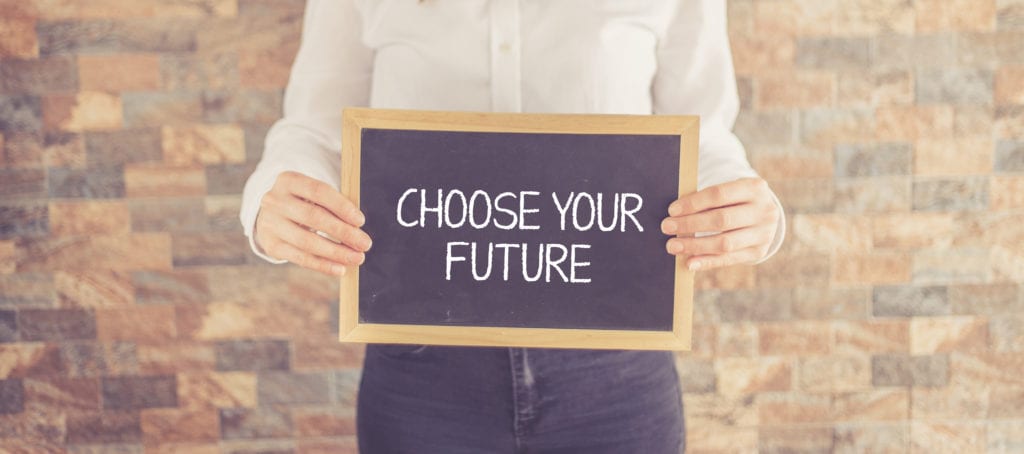 You might also like: MASTERED: The Most Lucrative Online Graduate Degree Programs