What are the Options for Pre-Med Students Who Choose Not to Continue to Medical School?
Find your degree
Online College Plan is an advertising-supported site. Featured or trusted partner programs and all school search, finder, or match results are for schools that compensate us. This compensation does not influence our school rankings, resource guides, or other editorially-independent information published on this site.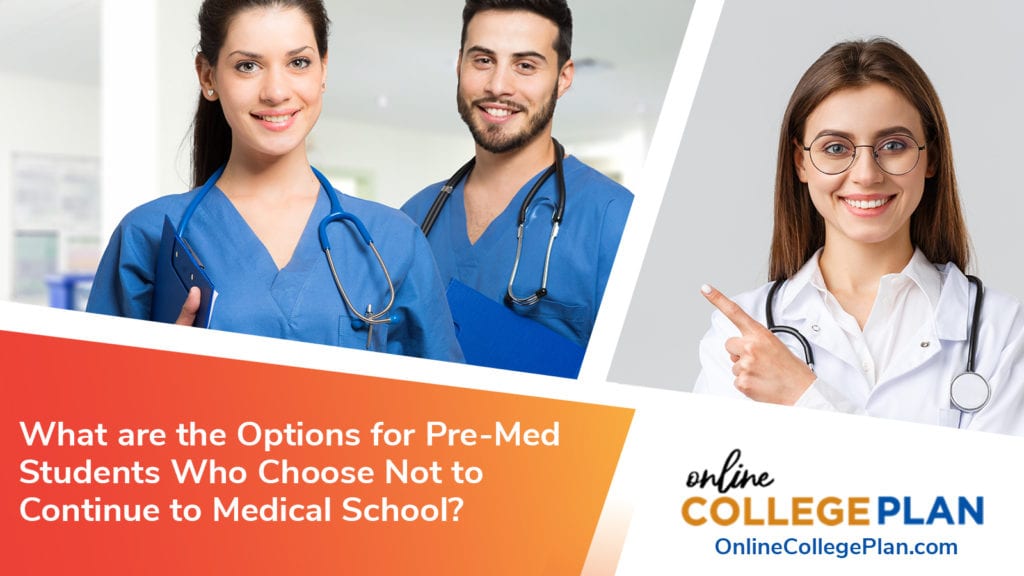 As a pre-med student, you may have been planning to be a doctor for the better part of your life. But what happens if you decide med school is not for you? The pre-med learning track is so demanding and strenuous that you might not have had time to examine this possibility yet. Understandably, you may feel trepidation at closing the door on such a long-standing goal, but you would not be alone. Half of all students who plan to go to medical school end up choosing a different career path.
If you decide the white coat ceremony is not in the cards for you, there are still plenty of exciting and rewarding options to choose from that don't involve four more grueling years of academics. Keep reading to learn more.
What Are Pre-Med Degrees?
There is a misconception that majoring in pre-med is the best way to get ready for medical school. Actually, pre-med is not a degree option at all. Instead, it is a path of study students choose to prepare themselves for med school.
Traditionally, many students who want to become doctors pick a major in hard sciences like chemistry or biology. And while most do matriculate from the biological sciences, students who major in mathematics and statistics, social sciences, and the humanities are accepted into med school with regularity. 
The Association of Medical Colleges recommends that you major in whatever interests you and keeps you motivated as an undergrad. This is vital since med schools prefer students who demonstrate a genuine interest in what they are studying, not feigned interest in what they think they should learn.
Prerequisites for Studying Pre-Med
If you are focusing on a pre-med learning track, you will want to take those subjects covered in the MCAT (Medical College Admissions Test). While requirements vary depending upon the institution, students planning to go to medical school will need to complete specific coursework as an undergraduate, including:
Math – 2 semesters
English – 2 semesters
Physics – 2 semesters with lab
Biology – 2 semesters with lab
General chemistry – 2 semesters with lab
Organic chemistry – 2 semesters with lab
Biochemistry – 1 semester
Other coursework like statistics, writing, psychology, and more may also be required. One way of ensuring that you are meeting all the prerequisites is to schedule an appointment with your advisor. He or she will likely know the requirements for specific schools and can steer you in the direction you need to meet them.
Before you despair over wasting years of your life on demanding academics, think again. All of this hard work is good news for students who decide not to go on to medical school. The robust coursework has served as preparation for any number of career options that may not be open to students who choose a less daunting major.
Are Online Degree Programs Reputable for Pre-Med?
Most medical schools in the U.S. have specific policies when it comes to accepting coursework not completed in a traditional classroom. For example, some prerequisite courses are designed to form the basis of your clinical studies in med school. Classes like organic chemistry are rigorous and challenging to complete online. It can be hard for an admissions team to view your progress if a professor or instructor never monitored it.
Some schools, like the University of Iowa Carver College of Medicine and the University of Washington, permit online coursework, while other colleges don't allow it at all. And some will accept it on a case-by-case basis. 
However, the COVID-19 pandemic has been a game-changer for remote learning. Many colleges that were previously strict about accepting online coursework have changed their prerequisites in response to the crisis. 
John Hopkins School of Medicine— once notorious for not accepting any online learning programs— now permits "any prerequisite courses completed online through an accredited college or university." 
The same goes for Georgetown School of Medicine. At one point, they would not even accept hybrid coursework completed with a combination of in-person and online studies. Now their guide to application states: "Due to the decision of many institutions to move to an online and/or Pass/Fail format for the COVID-19 crisis, GUSOM will consider Pass/Fail and Credit/No Credit courses, as well as prerequisites completed online, holistically in the context of the full application".
Studying online may be more convenient and affordable, but keep in mind that it could impact your chances of matriculation. Whenever possible, try to take coursework in a classroom environment. This is to your benefit as well. Lab work helps you with communication skills and learning how to be a team player. These are two skills that top medical schools are looking for among their candidates.
If you are confused about which schools will allow you to take prerequisites online, your best bet is to contact the institution directly. If you can't get a clear answer, consider setting up a meeting with your advisor so you can brainstorm things together. Whatever you choose, be prepared to discuss with admissions officers why you chose online learning and how you worked around any challenges it posed for you.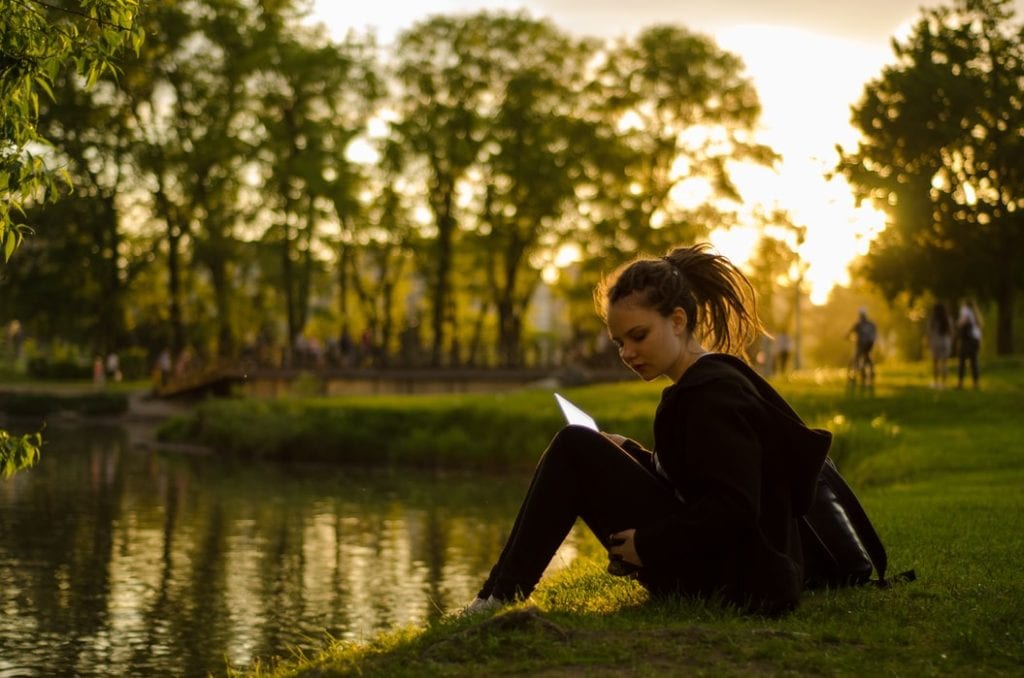 Why Would a Student Major in Pre-Med and Not Go To Med School?
There are several reasons why you might take pre-med courses without actually going on to medical school. The two most common reasons are either you do not get accepted, or you decide it's not the right calling for you after all.
Your Application to Med School is Rejected
If you are rejected, you may feel frustrated and discouraged, and that's normal. But remember, The competition for acceptance into medical school is fierce, so you aren't alone. Only about half of those who apply actually make it. 
If you aren't accepted, and you still dream of being a doctor, nothing is stopping you from taking measures to correct the reasons why you were rejected and reapplying. However, some students decide they would like to take a different path entirely.
You Choose Not to Apply to Med School
The other reason for not going to med school is that you've reconsidered becoming a doctor. While there are many good reasons for becoming a physician, there are also compelling reasons why someone would want to do something else instead.
Perhaps you don't feel comfortable taking on hundreds of thousands of dollars of debt in student loans. Maybe you have decided you want to help others in a way that doesn't require close physical contact. You also might feel the rigors of med school are just too challenging.
If I Don't Go To Medical School, What Are My Options?
If you still want to continue with your education, one of the most obvious possibilities is to apply to graduate school for a different career purpose. After all, your rigorous coursework has already prepared you for this scenario. The possibilities are wide open if you want to continue your education. With the pressure of becoming a physician behind you, learning may be even more enjoyable than expected.
Likewise, if you decide that you've had enough college for now, the professional possibilities are limitless. Your pre-med studies have provided you with a robust set of skills that make you ideally suited to a wide range of occupations. Competencies like critical thinking, research, teamwork, and communication are sought after by hiring managers in a wealth of occupational settings.
Careers for Pre-Med Students Who Decide Not To Go To Med School
If you aren't going to med school, your chosen profession will depend largely upon your interests and the types of coursework you completed as a pre-med student. For example, those who majored in psychology will likely gravitate toward different occupations than those who majored in biology. But in general, STEM majors will have little difficulty finding suitable positions in a variety of fields.
Here are a few popular occupations for pre-med graduates:
Public Health Specialist
Public health specialists work on keeping communities healthy through a combination of research, outreach, and advocacy. Their work consists of gathering data and preventing infectious diseases as well as finding ways to overcome health disparities while promoting healthy lifestyles among the public.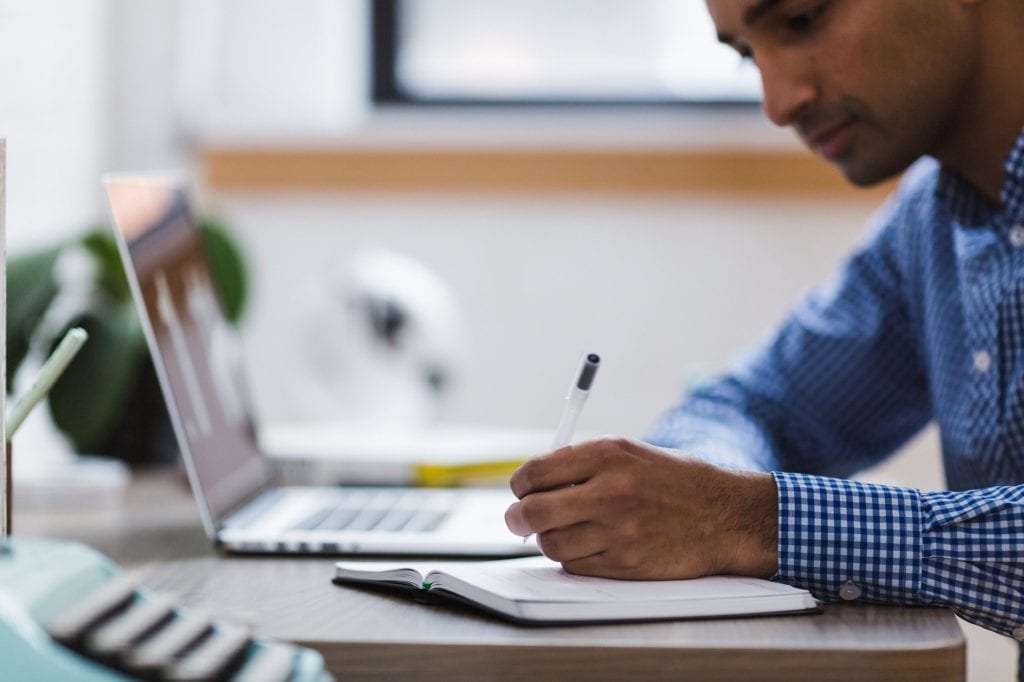 Biomedical Equipment Technician
A biomedical equipment technician plays a vital role in keeping medical equipment functioning properly. They are the ones who inspect, test, repair, and calibrate medical equipment for hospitals and medical facilities. If you like working with technology and tools rather than in a public-facing role, working as a biomedical equipment technician might be ideal.
Forensic Scientist
Forensic science is a broad field that may encompass various specialties. The primary role of a forensic scientist is to gather and analyze crime scene evidence and present findings based on what they have uncovered in their research. Depending upon the area that is practiced, you may be working at the scene of a crime, in a lab, or both.
Environmental Health Specialist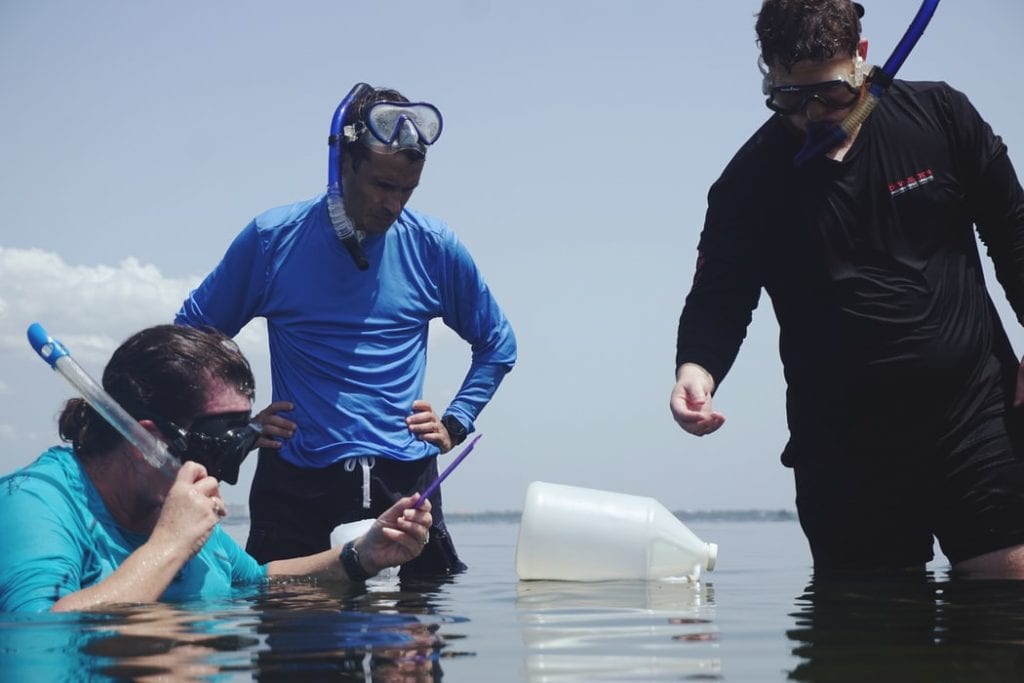 As an environmental health specialist, you can find work in a variety of areas. Some practitioners may find themselves conducting health inspections for the government or investigations within the private sector. You may monitor food manufacturing, pollution, waste, or environmental disasters either in a lab or in the field. This is a broad discipline with many subspecialties.
Medical Device Sales Representative
If you work as a medical device sales rep, you will be promoting various products to medical clinics, hospitals, nursing homes, and other facilities with the intention of selling medical equipment. This is an exciting role that can pay well and may involve travel. You'll be providing information about the features and details of new products and how they can benefit your clients.
Laboratory Research Technician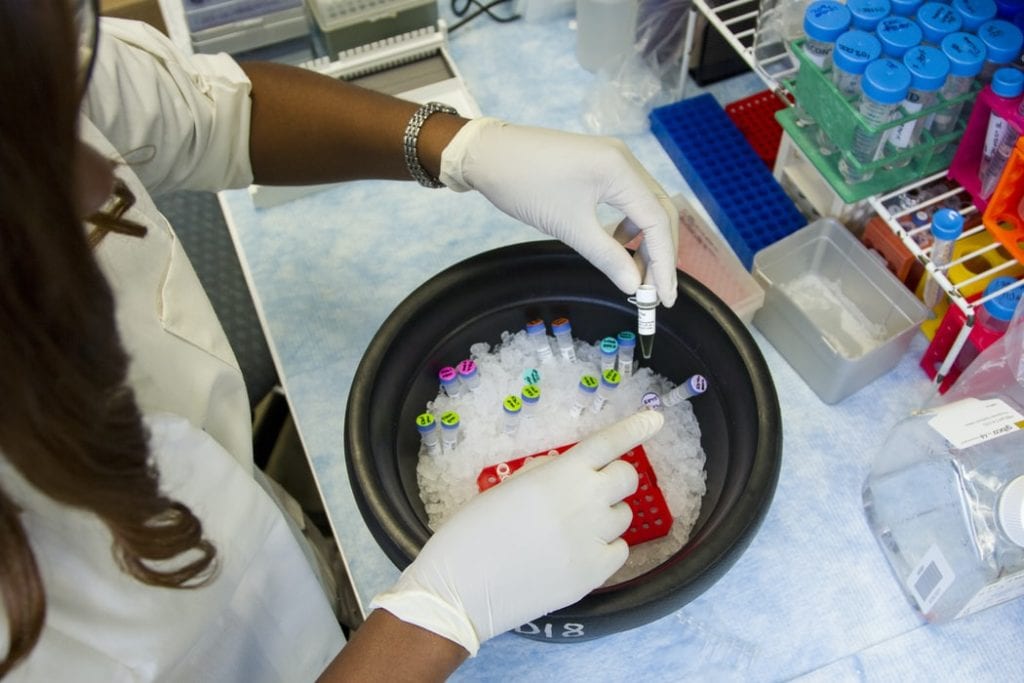 If highly technical diagnostic and mechanical testing gets your juices flowing, the role of a laboratory research technician might be for you. You will be working in a scientific or medical lab, collecting samples and performing testing using a variety of sophisticated methods. You will be expected to record your findings so that doctors and researchers can use the resulting data to make decisions.
Pharmaceutical Sales Representative
In the competitive and fast-paced pharmaceutical sales field, representatives are responsible for convincing pharmacies, doctor's offices, clinics, and hospitals to purchase new or existing medical drugs. This job entails a lot of traveling to various locations, presenting sales presentations, and establishing new accounts. You will typically report to management through weekly meetings, call logs, and analytics and are expected to meet quotas and monitor competition.
Science Teacher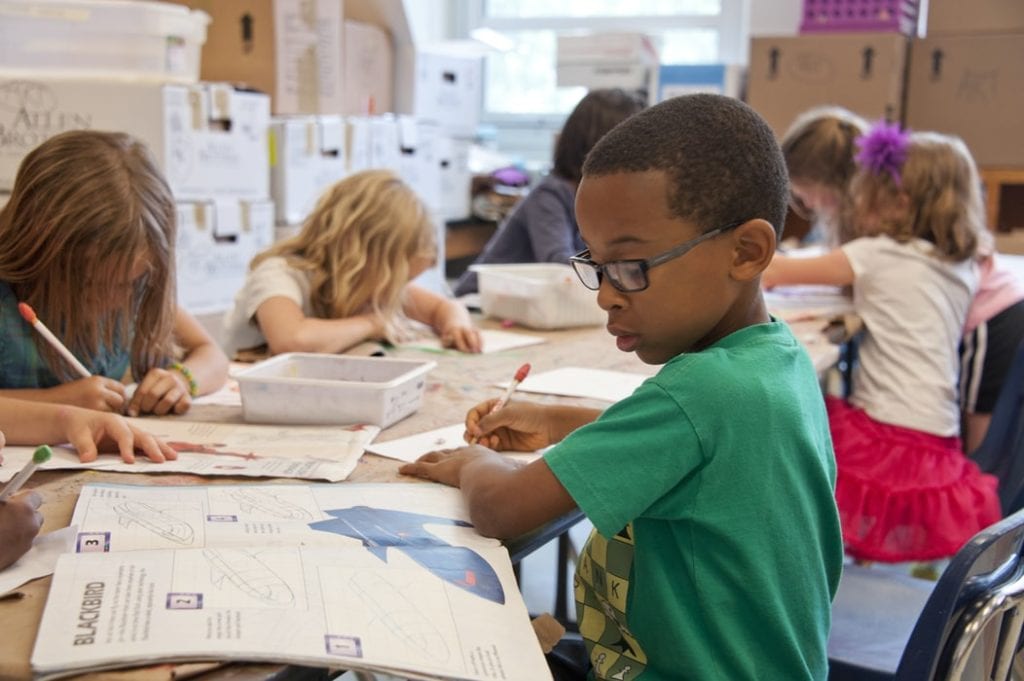 Pre-med graduates who are interested in education may want to consider becoming a science teacher. The position requires that you earn a bachelor's degree, typically in biology or chemistry. You must also go on to obtain your teaching certificate or license from the state you want to teach in. Teaching kids to love science has long-lasting benefits for yourself, your community, and the world.
Substance Abuse Counselor
Pre-med graduates who are passionate about helping others may find substance abuse counseling to be a good fit. While this can be a stressful position with pay on the lower end of the scale, some people thrive in an environment where they can make a real difference. The chance to support those recovering from addiction, eating disorders, and emotional crisis is the privilege of a lifetime when you consider the long-term impact recovery can have on even one person.
Emergency Medical Technician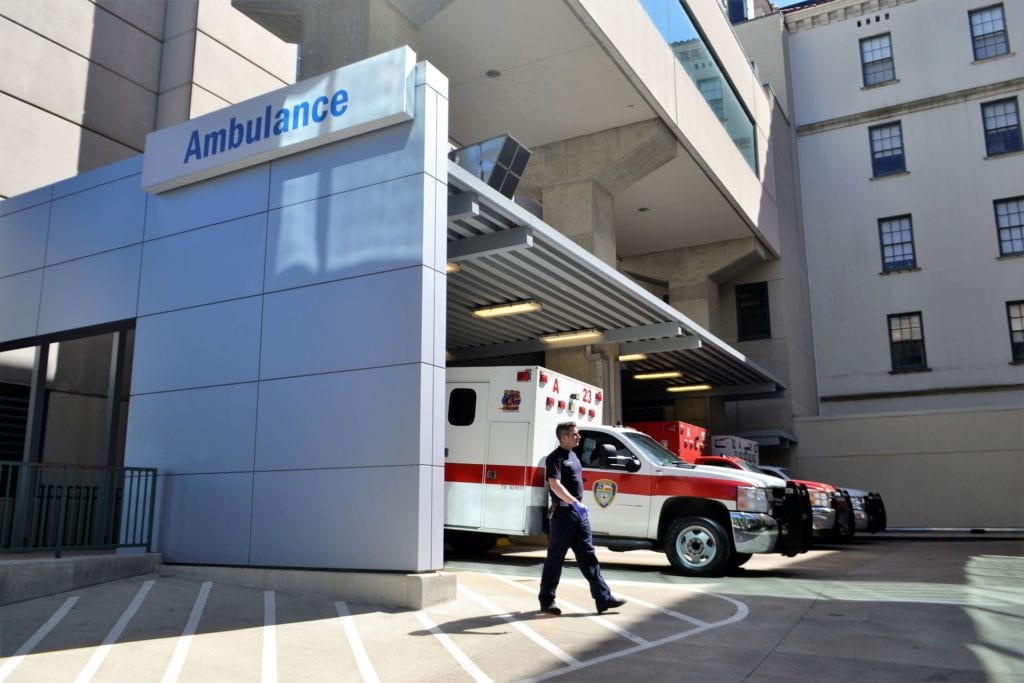 From bandaging wounds to performing CPR, EMTs and first responders are vital during an emergency. If you aren't planning to go on to med school but saving lives is still on your agenda, a career as an EMT is a great option. Training lasts from two to six months and is offered through various technical schools, universities, hospitals, and community colleges. Those who are interested in becoming an EMT will need to check their state's requirements.  
Medical Writer
If you have a penchant for writing or your favorite part of college studies was communication or English, a career as a medical writer is something to consider. Medical writers are needed across a variety of specialties, and there is always a need for skilled writers for websites, blogs, medical literature, research papers, documentation, and other written work.
Radiologic Technologist
Radiologic technologists use sophisticated equipment to create images of organs, tissues, blood vessels, and bones. They might specialize in specific areas such as nuclear medicine, sonography, or mammography, and may even go on to assist in administering radiation treatment to patients. A radiologic technologist works with each patient closely to ensure they are comfortable and well-informed about their procedure. Beyond a bachelor's degree, those who wish to break into this field can acquire certification through an approved technical program.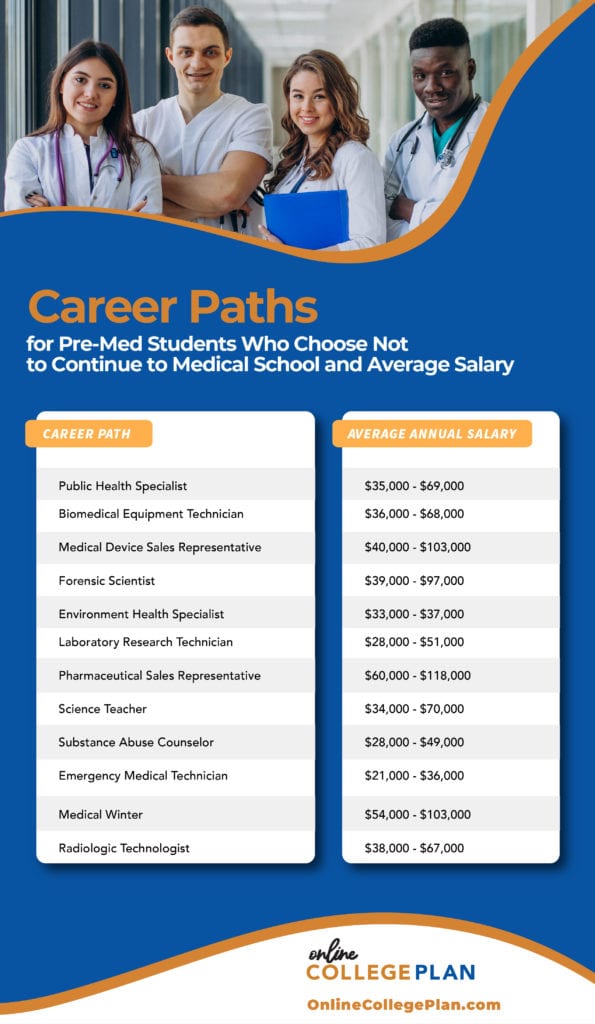 Final Thoughts
These are just a few of the professions that may spark your interest but understand that there are many options available to pre-med students who choose not to continue to medical school. Health is a subject that intersects with nearly every field, whether it be business, law, education, sales, or technology. There is no reason to feel that the hard work you have put into getting your pre-med degree is lost. The only limits are those you impose upon yourself. 
Related Articles:
Is Studying Pre-Med Required to go to Medical School?
Where Should I Study Pre-Med to be Accepted to the Best Medical Schools?