Can I attend an online college in Florida if I am from out-of-state?
Find your degree
Online College Plan is an advertising-supported site. Featured or trusted partner programs and all school search, finder, or match results are for schools that compensate us. This compensation does not influence our school rankings, resource guides, or other editorially-independent information published on this site.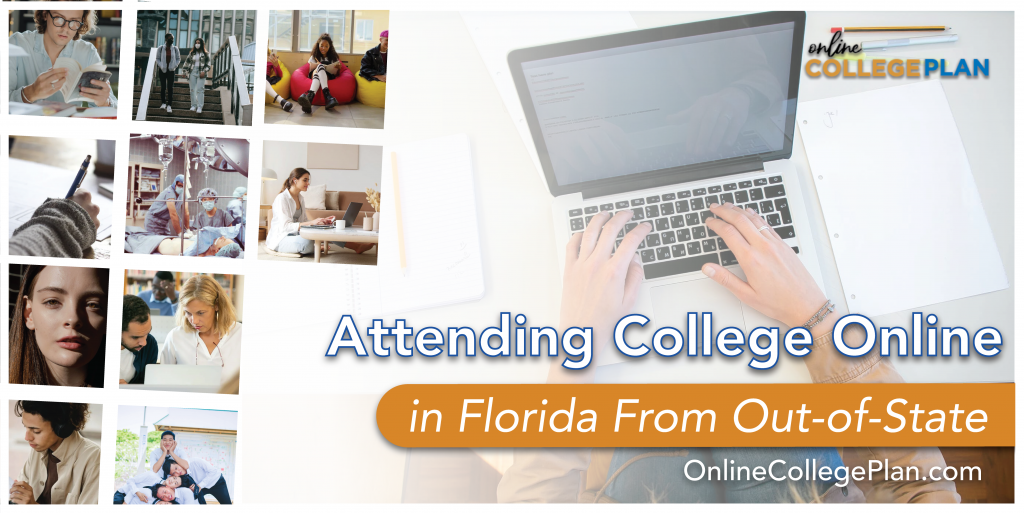 Can you enroll in an online school located in Florida even if you live elsewhere in the country? Yes! There are no location restrictions for online college in Florida when you live in another state. In fact, there are a lot of options when it comes to selecting a Florida school that you can attend from out of state. Over 50 institutions in Florida offer online degree programs. As a rule, online degree programs don't typically require you to live in the state where the physical campus is headquartered, or even near a satellite campus. Regardless of where you are in the country, and sometimes the world, a degree from a Florida college can be just a click away.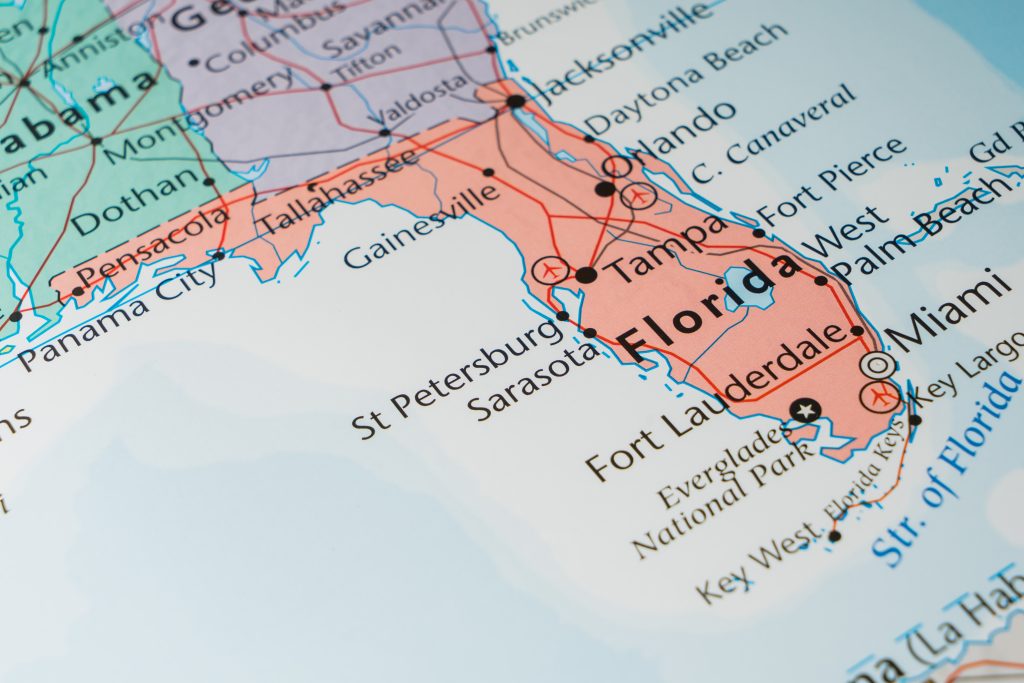 There is nothing that would hold you back from attending an online college in Florida from another state. Not many online colleges will require their students to live in the state where the school is; the ones that do are usually offering hybrid programs, but as someone seeking online degree options, you probably aren't interested in that.
Attending an online college will provide you with increased flexibility to work on your own time and around your own schedule, but you won't be sacrificing any quality because Florida online colleges are accredited and held to the same standards as physical or more traditional universities. Not only that but many of them are also taught by the same professors, which means you will have access to someone who teaches the material on a daily basis; as a student, you know how helpful that can be.
Featured Programs
How Much Does It Cost to Attend an Online Florida College?
Online colleges also tend to be more affordable if you're pursuing your degree online, and you're not paying more for your online degree just because you live across state lines. Out-of-state tuition is sometimes exponentially higher for out-of-state students who are enrolled in traditional programs. For instance, it is less than $100 per credit hour for Florida residents who attend Daytona State College on campus; their out-of-state peers can pay about $550. Online college degree programs don't work the same way. U.S. News and World Report researched this, as well as interviewed students, and they have found that regardless of residency status, online degree programs cost the same for 46 percent of all students.
This information is presented with a caveat, though. This rings true for most public or state institutions of higher education, and the way that private universities determine their tuition rates can vary significantly. You will be able to see all of the costs involved with your chosen program on the school's website, and if you have any questions, it is a simple process to contact the financial aid office and get the help that you need. Colleges want to help you make an informed decision more than they want your money.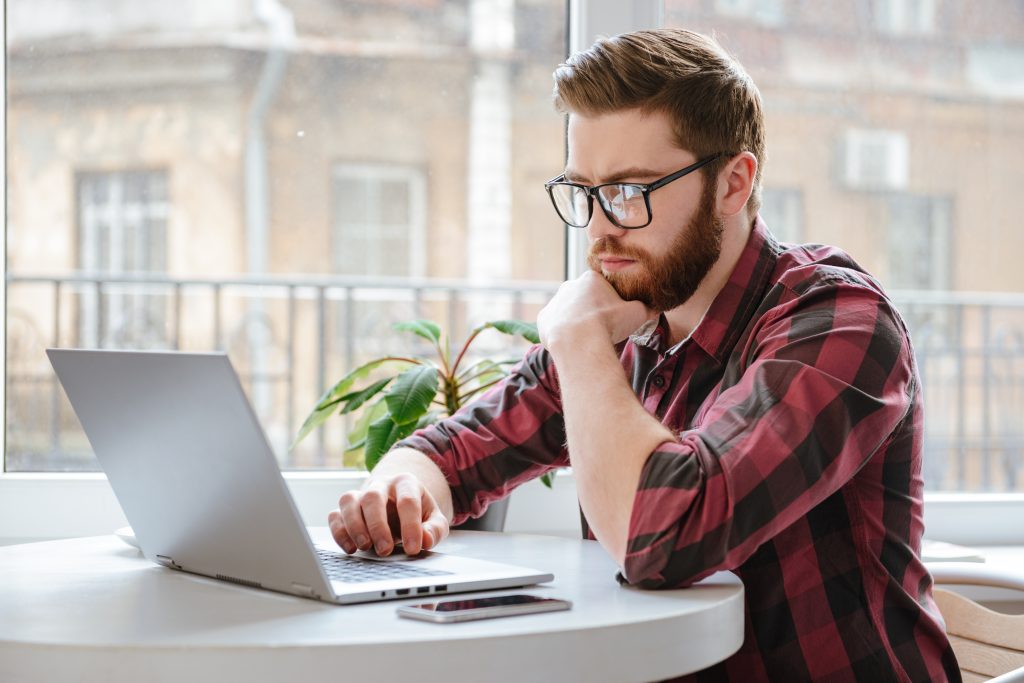 What Can You Study During an Online Degree?
As we've already discussed, you certainly have the opportunity to study at a Florida online school as a student living out-of-state. However, you might be asking yourself: what can I study in an online program at a Florida university? Florida universities and colleges are incredibly diverse, and students attend them from all walks of life and interests. That being said, there are a variety of different degree programs available for online students. Since the COVID-19 pandemic, many programs have transitioned entirely online, meaning that virtually anything you want to study can be accomplished online with synchronous or asynchronous courses.
While studying using entirely online courses might be more difficult than doing labs or hands-on activities in person, it is certainly possible to achieve your goals with an online education if you have enough motivation and ambition.
How Long Does an Online Degree Take?
How long your online degree from a Florida college or university will take depends entirely on the kind of degree you want to pursue. If you're looking to obtain an associate's or similar degree, it might only take you two years or less to finish all the requirements necessary for your degree. Online courses can sometimes be completed quicker than normal courses if they are asynchronous and you commit a lot of time to them, so this can be helpful if you want to finish a degree faster than normal.
However, if you're looking to get a bachelor's or similar degree, these degrees will normally take around four years to complete if you do the suggested requirements and follow your degree map. In pursuing a bachelor's degree, you will likely need to tune into synchronous lectures or lessons with professors, which is why they could take longer to complete.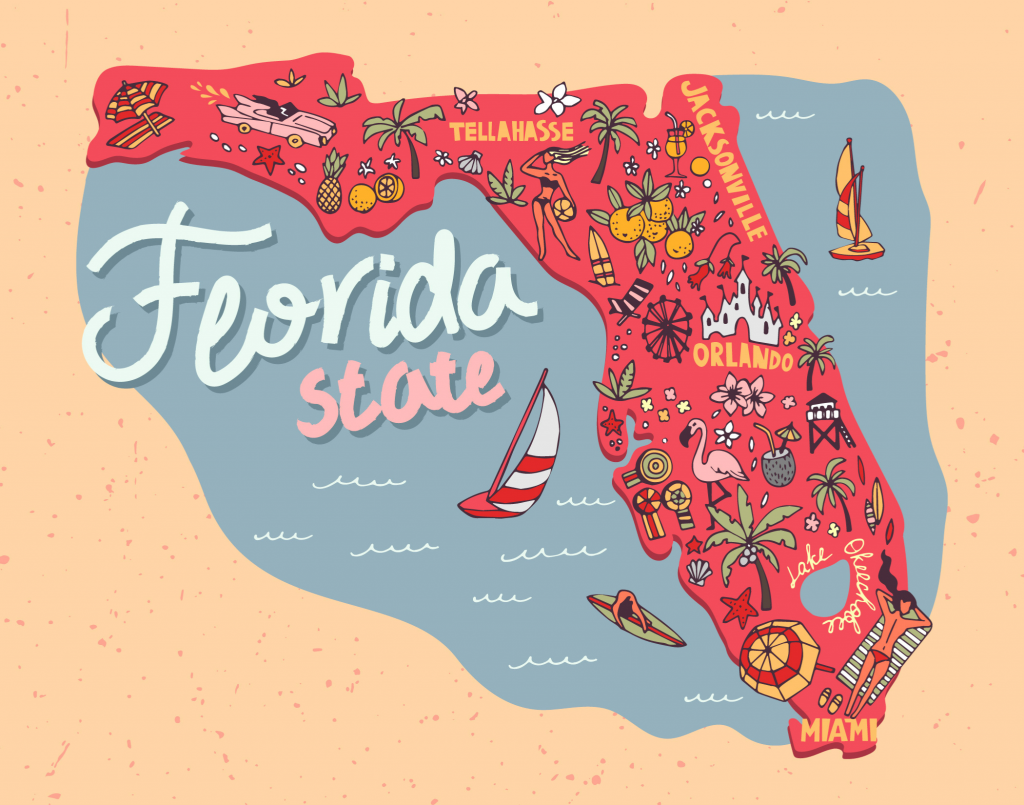 What Opportunities Are Available With an Online Degree?
One great thing about pursuing an online degree as opposed to an in-person degree is that full-time students can still have the opportunity to do other jobs or activities on the side. Getting an online degree streamlines the college process and allows you to complete your work on your own time and schedule. If you need to keep working a job or have other creative avenues to pursue while you're in school, getting an online degree might be the way to go. If you don't live and fully immerse your life on an in-person campus, you'll have the opportunity to explore opportunities outside of your college town and atmosphere.
After your degree is finished, you'll have the same qualifications and experience as someone who completed a traditional in-person college degree. With that, you can apply for jobs, internships, and mentorships wherever you'd like!
What Are The Best Online Colleges in Florida?
Most schools in Florida offer some semblance of an online program, but some schools are better than others. Some of the public state universities in Florida are ranked among the best in the country, especially for their online programs. Florida has no shortage of great online schools to attend, so in the next section of this article, we're going to go over some of the best online schools in Florida. Some of these colleges include the University of Florida, Florida State University, and the University of West Florida.
Hopefully, by reading the list below, you'll narrow down your choices for online schools in Florida and can help you decide whether you want to attend. We will be discussing the kinds of programs available at these schools as well as their cost and general culture.
Top Online Colleges in Florida
| | |
| --- | --- |
| School | Location |
| University of Florida | Gainsville |
| University of Central Florida | Orlando |
| Florida State University | Tallahassee |
| University of West Florida | Pensacola |
| Florida Institute of Technology | Melbourne |
| Keiser University | Fort Lauderdale |
University of Florida Online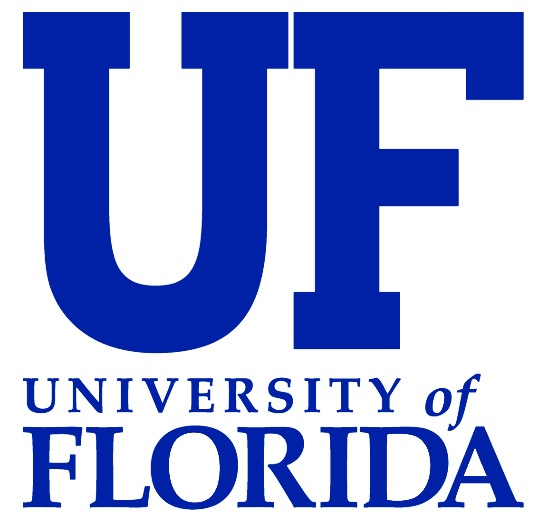 The University of Florida, based in Gainesville, is perhaps the most popular public university in Florida and is widely regarded as one of the best public universities in the country. UF is one of the nation's leaders in online education and offers more than 200 different degree programs entirely online through its distance learning program. UF-online offers a primarily asynchronous load of courses, meaning that students have the opportunity to watch and study from lectures entirely on their own time. For bachelor's or master's degrees, UF-online students can earn their degree in as little as two years. UF-online students also have full access to academic advisors and financial aid, meaning that they have the same opportunities as in-person students for connections and financial help following graduation.
University of Central Florida Online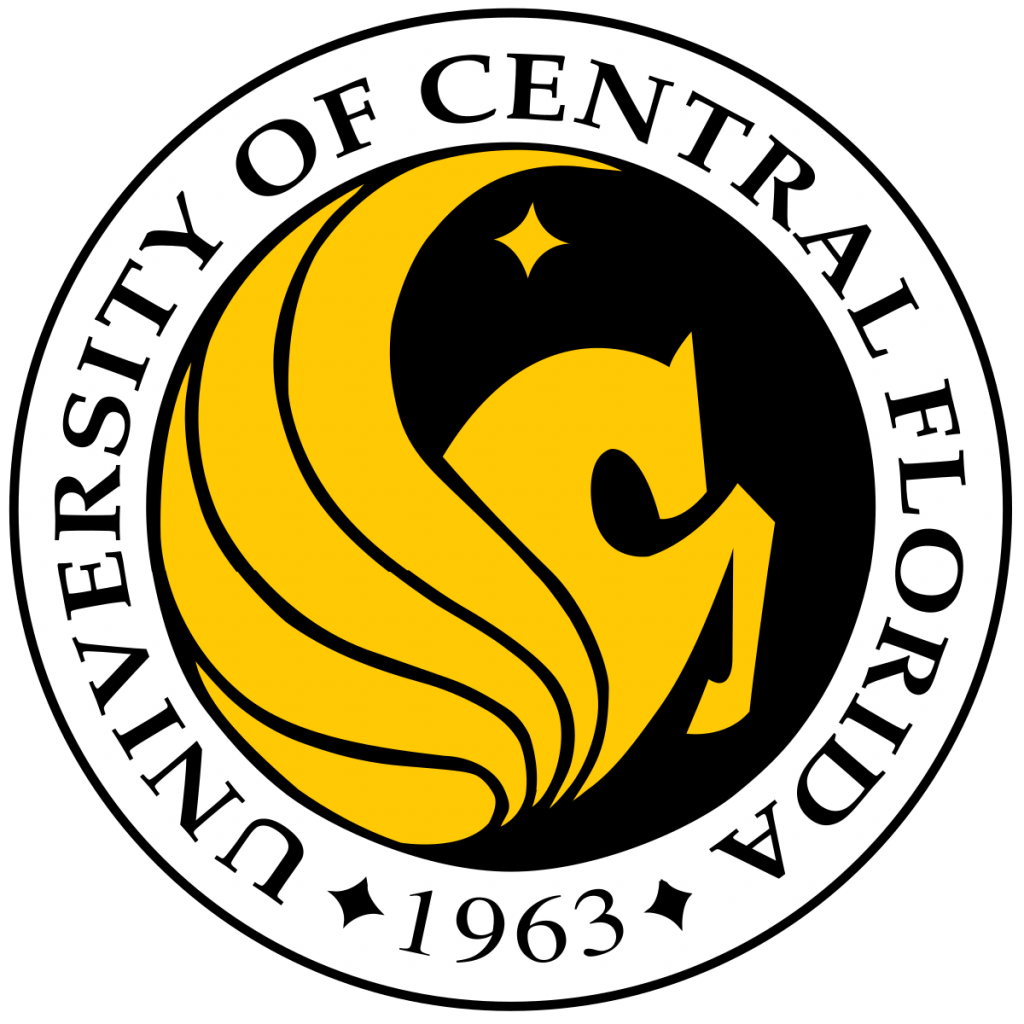 University of Central Florida (UCF) is located in Orlando and provides a variety of different online degree programs, teaching distance learning students with the same expert faculty employed on the Central Florida campus. Cutting-edge online master's degree programs offer students the flexibility of asynchronous coursework, so you can complete your classes from anywhere at any time! Students also have access to their online coursework 24/7, so even if you are in another time zone, you don't have to conform to an external schedule. Some of the most popular and exciting online master's degree programs at UCF include a master's in educational leadership and exceptional student education, which allows students to learn how to work with children and adolescents with special needs. 
Florida State University Online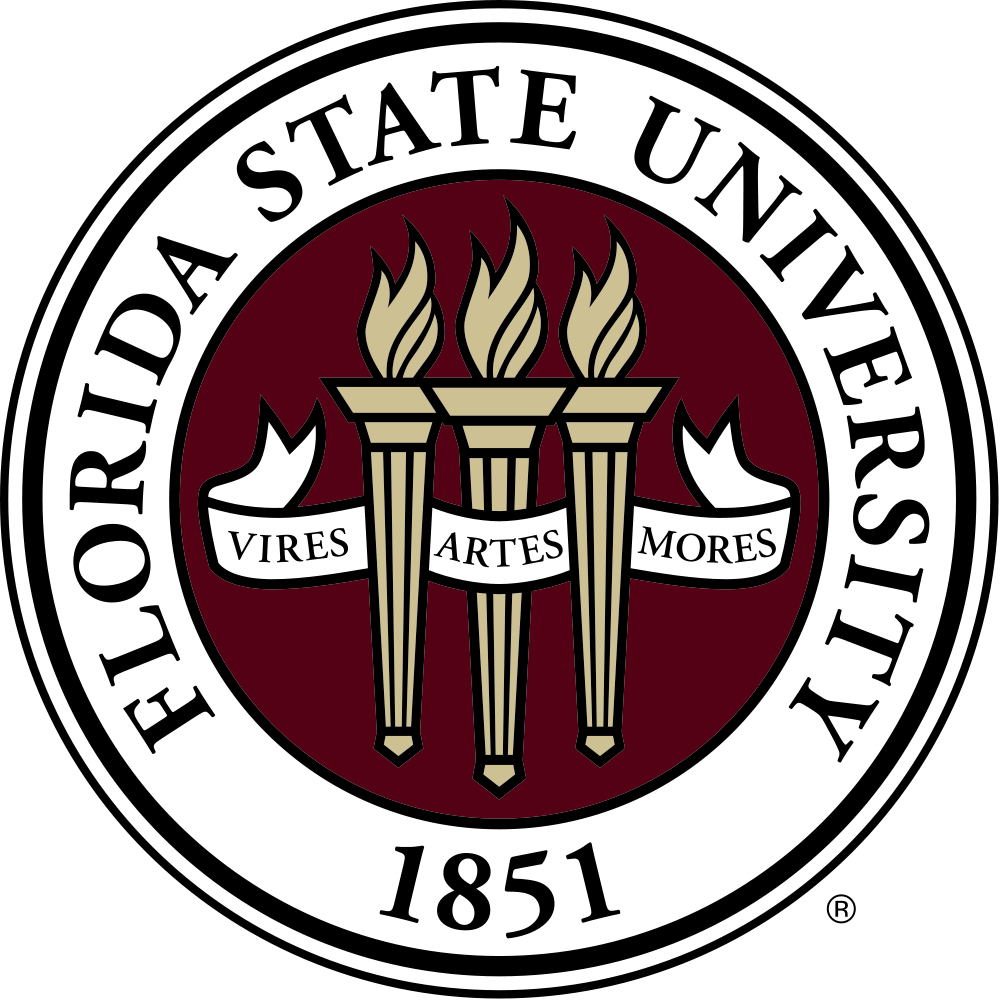 Florida State University (FSU), based in the state capital of Tallahassee, offers a variety of online programs through its Distance@FSU department. FSU is the #19 public university in the country, so they are widely considered to be one of the premier places for affordable public education. Some of the most popular and top-ranked online degree programs at FSU include a master's degree in athletic coaching, a master's degree in systems engineering, a master's degree in civil engineering, and a degree in nursing practice. FSU employs the same highly-qualified faculty to teach their online courses as their in-person courses, so online FSU students will receive the same education as their on-campus counterparts. Several FSU online graduate programs even offer special rates for out-of-state students, so be sure to check out the page for your individual program interests. 
University of West Florida Online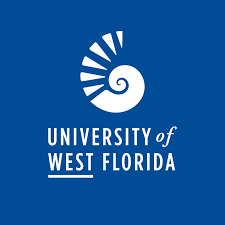 The University of West Florida (UWF) is located in Pensacola, Florida, and offers an online global campus for distance students to be able to pursue a degree no matter where they are. Some of the most popular and world-renowned online programs at UWF include a bachelor's in special education and health sciences, a bachelor of arts in exceptional student education, and a bachelor of science in health sciences. UWF online students also have access to the career services department, which provides students with free counseling as well as academic and professional skill development. UWF's digital library is also available to distance learning students, meaning students always have access to books and databases.
Florida Institute of Technology Online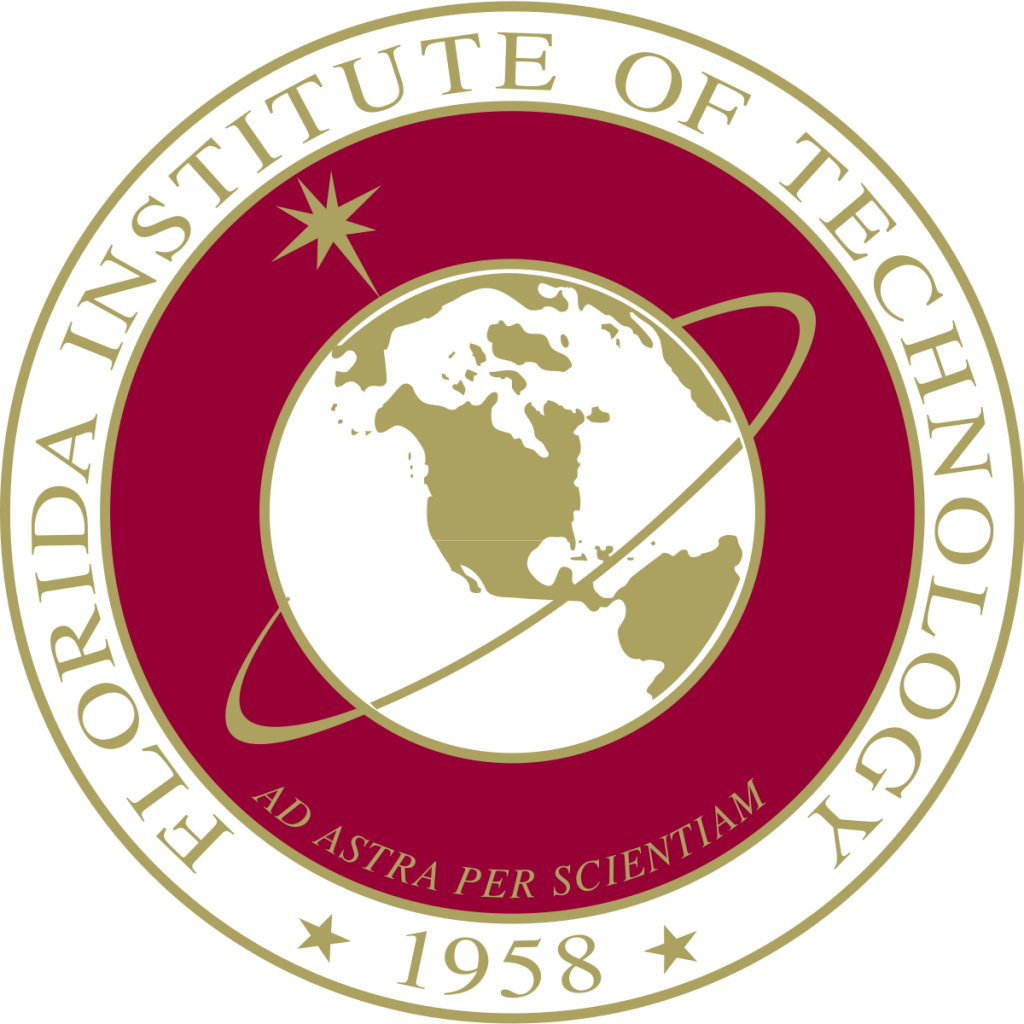 Despite being one of the most expensive schools on the list, the Florida Institute of Technology is highly regarded as one of the premier online colleges in Florida. Located in Melbourne, Florida, FIT has a variety of online degree programs that include subjects like IT, cybersecurity, criminology, business, psychology, and more! If you want to study it, you can probably find it at FIT. One of the most popular and unique online degree programs at FIT is their bachelor of arts in aviation management, which is not a program you can find just anywhere. Students will look at how they can influence airspace in their coursework, exploring homeland security, legislation, and facility equipment. Databases are also digitally available to FIT online students, and their career advising department can help to revise your resume and get you connected with employers after graduation. 
Keiser University Online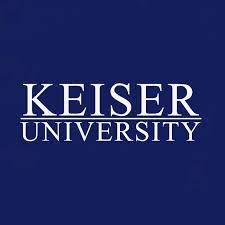 The needs of non-traditional online students have become a priority in recent years at Keiser University, which is located in Fort Lauderdale, Florida. Keiser is the third-largest not-for-profit university in Florida, and they offer a variety of different online degree programs for students who want more flexibility in their education. More than 1,200 degree programs are available at Keiser University's online campus, by far the most expansive on the list. The master of arts in criminal justice program is one of the most highly-regarded online programs at Keiser, providing students with the most important knowledge to make a difference in the criminal justice world. Keiser University's career development center provides students with resources to revise their resumes, make connections with employers, and engage in mock interviews to further their professional potential following graduation.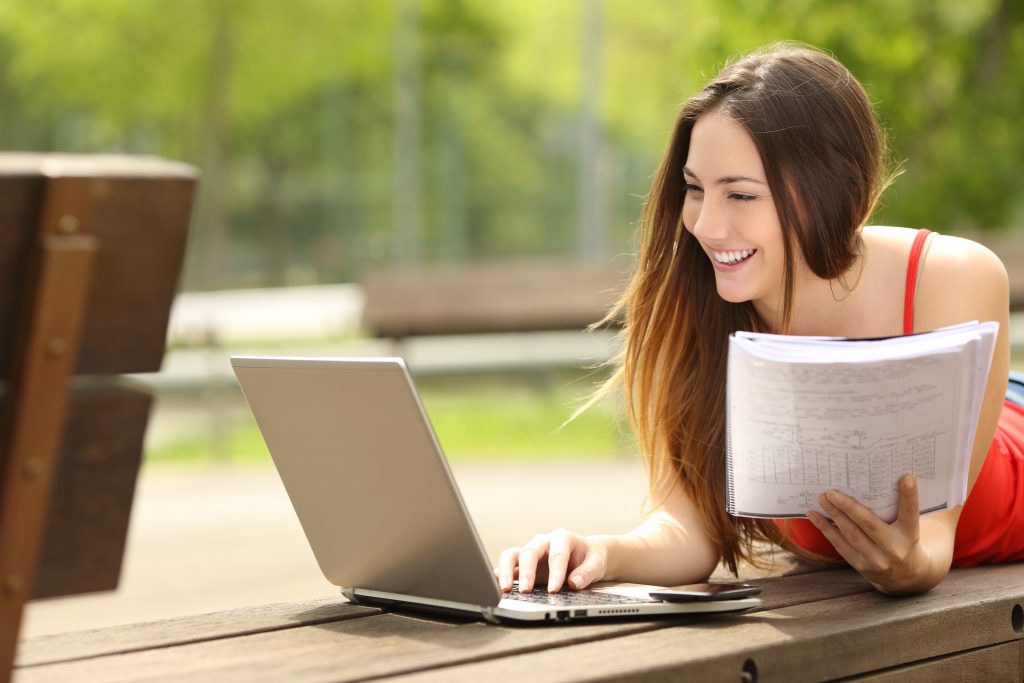 Should I Attend Online College in Florida as an Out-of-State Student?
Attending an online college is a great choice for a lot of different types of students, but choosing an online college in Florida is especially great. Since so many schools in Florida are thought of as some of the best in the country, choosing any of the schools discussed in this piece would be a great choice for your education.
No matter where in the country or in the world you are based, online Florida colleges offer students the opportunity to pursue their degree of choice on their own time and at their own pace. Having the flexibility to work on your own schedule is one of the major upsides to pursuing a degree online, and Florida colleges have come a long way in recent years when it comes to meeting the needs of distance learning students. If you are considering attending an online college in Florida, you should absolutely apply!
Related Articles:
Top 20 Best Online Colleges in Florida
Are there any schools with online options in Jacksonville, Florida?