Find your degree
Online College Plan is an advertising-supported site. Featured or trusted partner programs and all school search, finder, or match results are for schools that compensate us. This compensation does not influence our school rankings, resource guides, or other editorially-independent information published on this site.
by Jennifer W. Eisenberg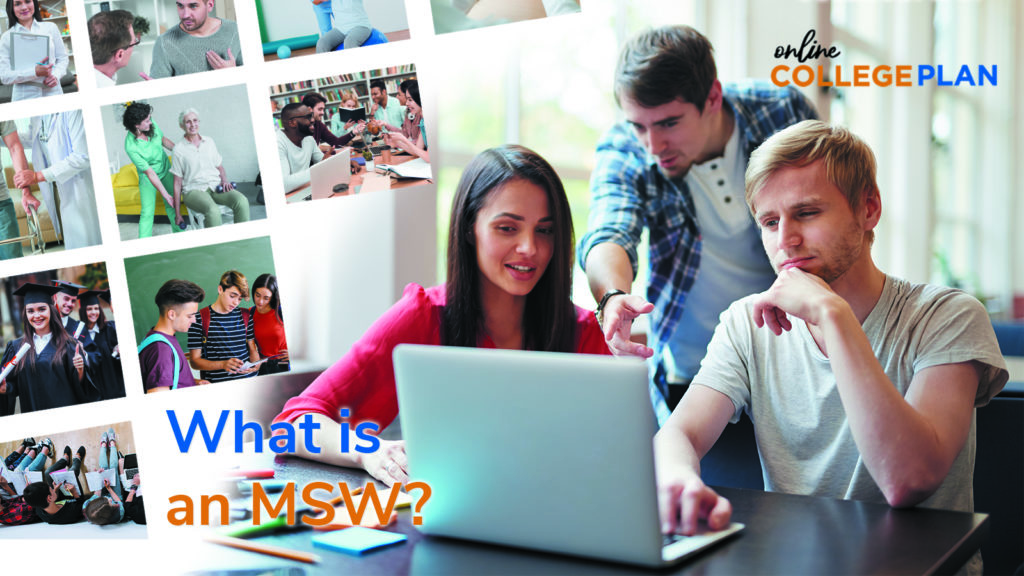 An MSW is a master's degree in social work. Are you interested in what it takes to earn this credential? You've come to the right place. This article is for students interested in completing a master's degree in social work. We've outlined the main points of the process and also answered some common questions that often crop up along the way. Undertaking a graduate program in social work can be a daunting process. Where will you apply? Where are you likely to be accepted as a graduate student? How much upheaval to your life will this process cause? Read on for more details.
Related: Top 20 Online MSW Degrees
What are the admission requirements for an MSW degree?
Admissions requirements vary from school to school for the master of social work up to and including whether or not you need a background in social work (ideally, a BSW) in order to enroll in an MSW program. So-called traditional programs are for students who have already earned a BSW and have professional experience in social work or other related programs. Traditional programs with a foundation year are for mid-career students who are looking to make a change to social work as a second career. As is true with most graduate degrees, admissions to MSW programs can be very stringent at some schools and more relaxed at other schools. Some schools require that students have taken at least six courses in the liberal arts and humanities and at least six in the social sciences. Some programs even call for a college-level introductory course in statistics as part of your undergraduate curriculum. Work experience may also be mandated, from one to two years of paid social work employment.
Because social workers are closely involved with the public, applicants to an MSW program will be expected to undergo background and criminal history checks. Personal essays may be required and will reveal your motivations for entering the field of social work. You may be asked to submit GRE scores. Students with a bachelor's of social work are often allowed to finish the program up to a year sooner than the comparatively inexperienced would-be social work students because of what is termed "advanced standing."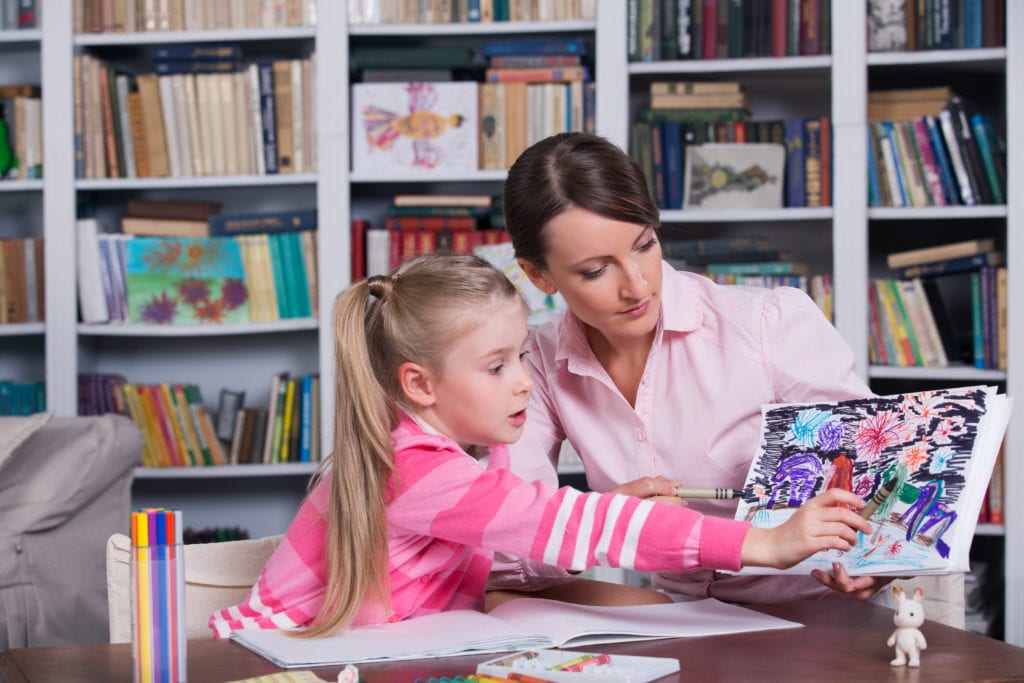 If English is not your first language, you must provide evidence of fluency by submitting scores from a Test of English as a Foreign Language (TOEFL). Because of the constant unmet need for bilingual speakers in this field, you may be at an advantage if you can work with those who do not speak English as a first language. In larger cities, the need for bilingual speakers is acute, and the need for fully fluent speakers of multiple languages is only greater. So if you have a facility for languages and a heart for helping those in need, an MSW may be just the program and career you are looking for.
What type of licensing is needed with an MSW degree?
Licensing is not necessarily required with an MSW, but it is an option (post-graduation) that provides a wider array of employment opportunities. There is such a career option as the licensed master of social work (LMSW). This entails seeking out the licensure process after you have graduated from an accredited MSW program. A further option beyond the LMSW is the LCSW or licensed clinical social worker. You cannot become a Licensed Clinical Social Worker without a master of social work, but not all holders of MSWs go on to become LCSWs. The process to become an LCSW varies by one's state of residence. The process requires achievements such as serving the correct number of hours of work/intern experience necessary or earning the desired score on the LCSW exam. The other test or tests you may need to pass to become an LCSW can vary according to where you live. But generally, you must serve under a supervising LCSW for a specified length of time and pass the attendant exams.
While your research and documents are necessary to help you gauge what needs to be done, be sure to cultivate relationships that can be of pragmatic support throughout this process. This means having buddies–from each corner of your academic, professional, and personal life–who can be forthright and frank with you about how you are managing the application and academic deadlines, as well as the expectations.
What are the career options for those with MSW degrees?
The Bureau of Labor Statistics (BLS) predicts that social work jobs will increase at a rate of 9% through 2031. This is faster than the average for all other occupations. Some programs allow students to specialize in geriatrics, drug and substance abuse, or medical social work, while other programs adopt a generalist approach. Some job titles possible with this degree are psychiatric social worker, hospital social worker, and public health social worker. Positions are also to be had in the areas of education, insurance, and risk management. The work involved with a typical MSW program will track students either as a generalist or into a specialization. Generalists with an MSW can practice in the areas of forcing social change onto communities or systems or "macro," while specialists in different areas of social work tend to focus on forcing change at the micro or personal level through counseling or connecting those in need with services that can aid their situation.
Is an MSW degree worthwhile?
A master of social work degree is generally considered worthwhile as a next step or new direction in the professional arena. With the growth expectations endemic to the social work field, opportunities for career advancement are expected to be thick on the ground for those with the right qualifications. When you add in the many available specializations, and the further burnishing of credentials available by qualifying (with an MSW) to sit for the LCSW exam, the master of social work is a logical next stage for the career-minded social worker.
Many schools offer "dual degree" programs, which give the option of attaining a second master's in concert with the MSW. Some options on offer include a law degree, a master of public health, a master of public administration, and even a master of science in city planning. These programs add value to your graduate school journey, making you twice as employable in the right job market.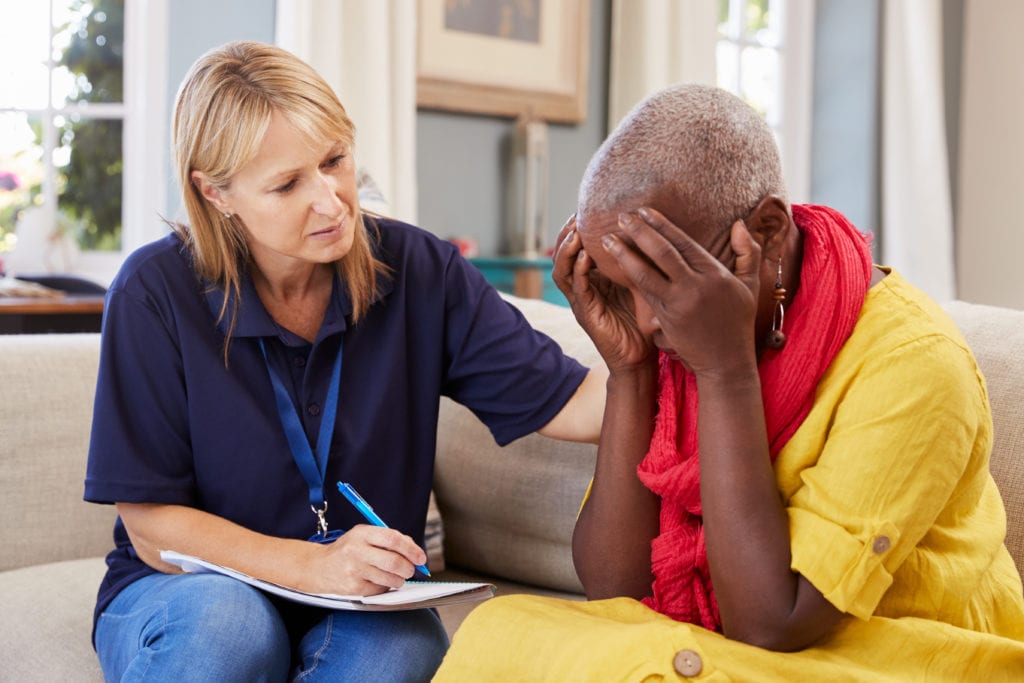 What are the benefits of an MSW degree for social workers?
The two main benefits of achieving your MSW are improving your skills through education in a career you love, and the potential for a better salary. According to recent figures from the BLS, the top-end pay for an LCSW with an MSW can be $80,000 a year. Other side benefits include eligibility for a wider array of positions, increased job security as you move up the career ladder, and the on-the-job training experience that comes with a graduate degree. As we have said before, social work, according to all available data, looks to be a steady and steadily growing field in the foreseeable future. So now is ostensibly a good time to pursue further training and education in this field by applying for admission to a master of social work program. And with the growing popularity of online accredited programs available for this degree, you don't even have to relocate or pause your career to pursue this degree.
What are the best online MSW degree programs?
Some of the top online MSW programs in the US are listed below with some specifics on their "spin" on the master of social work. These programs were selected on the basis of affordability, flexibility of coursework options, and national recognition of their program for excellence.
Florida State University offers an online master of social work degree that allows for full or part-time enrollment. Concentrations are available in clinical practice and social leadership. It is a 61-credit hour program that can be completed in 2-3 years and has an on-campus component to the degree, taking place in Tallahassee, Florida.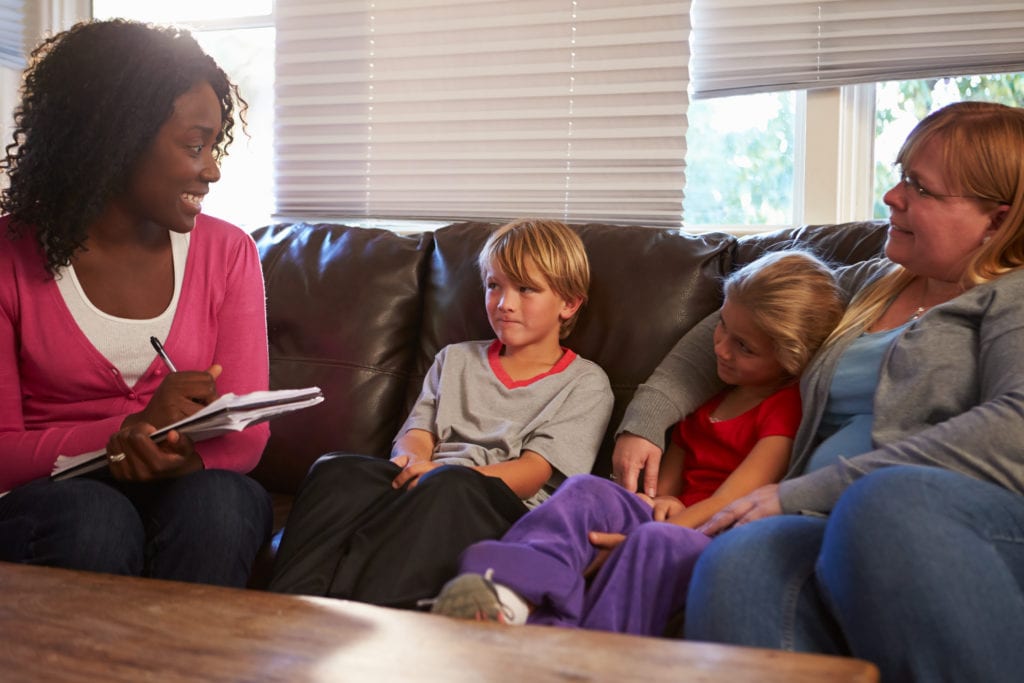 Boston University's master of social work online degree is a 65-credit program offering three tracks: one for those with a BSW; one for students without any social work background; and a third for students without a BSW but with two or more years in human services. A 3.0 GPA is the desired target for all applicants.
Fordham University's online MSW program allows students to pursue their work experience in the field at a location near where they reside, an attractive option, which is not possible with every online school. This degree can be pursued on a full or part-time basis and has four areas of focus on offer: policy practice and advocacy; individuals and families; evaluation; and organizations and community.
The University of Denver's online master of social work degree also features a traditional and an advanced standing track for those new to social work and BSW holders, respectively. Full-time or part-time study is available. This program runs on the quarter system. Two tracks are offered: mental health wellness; and health, equity, and wellness. There is an internship component of this program that can be completed in your area of residence.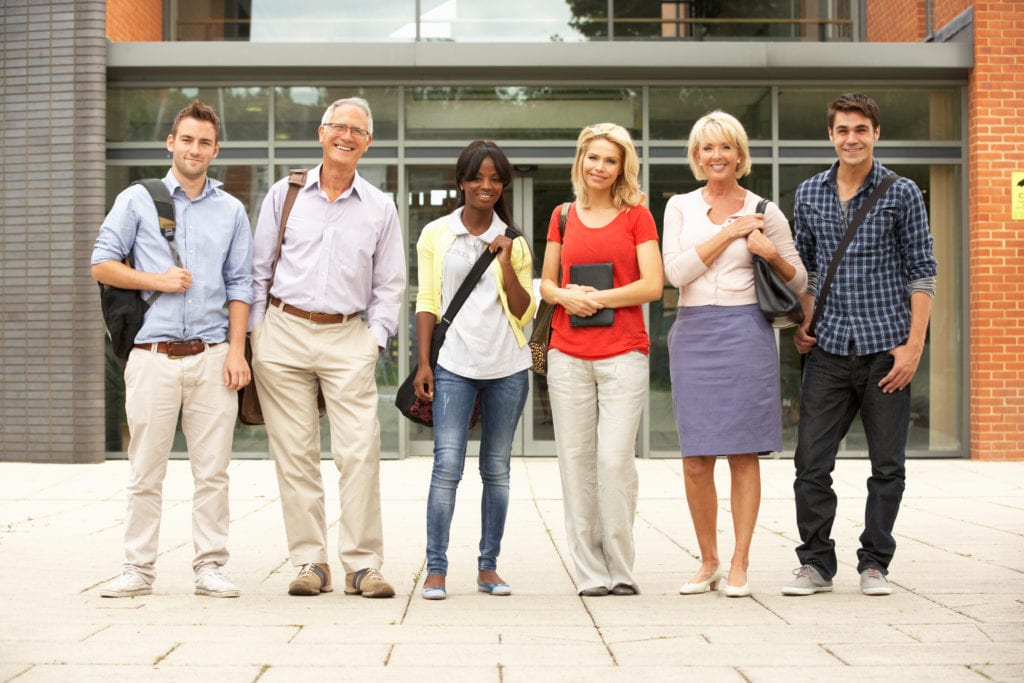 Baylor University's online master's degree in social work is a 32-credit program for the advanced standing track and a 60-credit program in the traditional lane. The traditional students start their coursework in the generalist phase and progress into the specialist phase, whereas advanced standing students begin directly in the specialist phase. During the specialist phase, all students will choose between the clinical path and the community path.
Michigan State University offers a hybrid master's degree in social work. The program seeks students with an overall 3.25 GPA in their undergraduate career. Those with an accredited bachelor's degree in social work that is less than six years old can enter the advanced track, and all other students will enter the traditional track of this program. The two areas of focus that are allowed by this program are clinical social work and organizational and community leadership.
See also: 10 Best Online Bachelor's Degrees in Social Work
Is an MSW degree necessary to be a social worker?
An MSW is not necessary for one to practice social work but can be very useful for career advancement in the field. A bachelor of social work is the minimum requirement to become a practicing social worker. For climbing the career ladder in social work, an MSW can be a boon indeed and is considered the "terminal degree," though higher degrees are available and usually lead to teaching or research. With an MSW, you will be qualified for management positions in mental health, educational, and medical fields of social work. Without this degree, many upper management and clinical positions are off the table. Some job titles that are attainable with an MSW include the following: human services manager; licensed clinical social worker; healthcare social worker; counselor; social work planner; school social worker; therapist; or child welfare case manager.
See Also: How do MSW and LCSW Degrees Differ?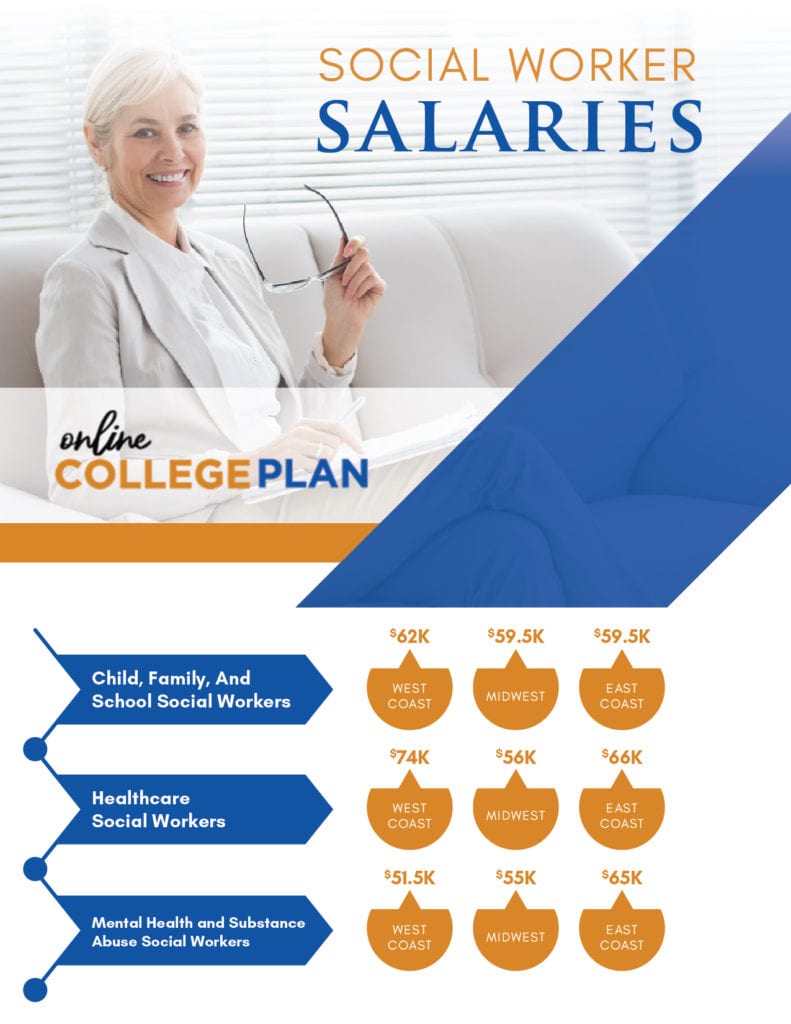 What is CSWE accreditation?
While it's not true of every graduate program, for a number of master's degrees, accreditation is the name of the game. Fields like library science and, yes, social work, do not recognize every awarded master's degree in the same way. You must enroll in an accredited program, which is something you will hear over and over in your research process. For the record, there are two types of accreditation. Regional accreditation covers the entire school and allows that school to be eligible for federal funding. Program accreditation (which is what we are discussing here) is a more specialized process that focuses on (many times) a single degree at a single level. With this type of accreditation, the degree program has proven that its teaching, pedagogy, and classwork meet rigorous standards, which have been demonstrated to produce competent and professional graduates. The Council on Social Work Education is the accrediting body in this case, and this organization is set up to shepherd schools through the application process, from candidacy to full accreditation. Students with a bachelor's degree in social work from a non-CSWE-accredited undergraduate program will not be admitted to a CSWE-accredited graduate program with the advanced standing of those who have an accredited BSW in most cases. If you think that you might eventually want to earn your MSW, you would be wise to check into a school's CSWE accreditation before entering their BSW program.
Sources:
Bureau of Labor Statistics (BLS)
Council on Social Work Education