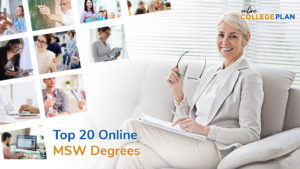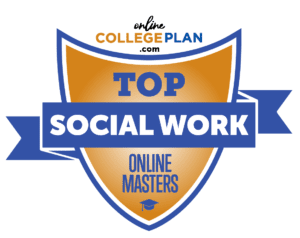 The job outlook for social work is expected to grow by 16% from 2016 to 2026 according to the U.S. Bureau of Labor Statistics. With issues like the opioid epidemic, poverty, homelessness, and substance abuse, the demand for professionals with the knowledge and skills needed to provide solutions and resources increases. To make a difference and be effective, an online Master's in social work degree is a must.
Who Are Social Workers?
Social workers provide valuable services to people who are struggling in some area of their life. Social workers identify individuals who need help, assess their situation, and provide access to information or resources. They work in a variety of settings from schools to nonprofits.
What Does a Master's Degree Mean for a Social Worker?
Social workers should have, at a minimum, a bachelor's degree in social work. An advanced degree in social work, an MSW, provides professional training in social work and the opportunity to specialize. Social workers with their MSW also earn a higher salary and are able to provide better support to their clients. A master's in social work is required to sit for the LCSW licensure exam.
What Are the Best Online Master's in Social Work?
Online College Plan uses data from the National Center for Education Statistics to determine the best programs. We factor in academic reputation, affordability, and student satisfaction. All of the programs must be CSWE accredited.
For more information, check out these additional resources:
How Do MSW and LCSW Degrees Differ?
Are Online Masters Degree Programs Worth Taking?