How Do MSW and LCSW Differ?
Find your degree
Online College Plan is an advertising-supported site. Featured or trusted partner programs and all school search, finder, or match results are for schools that compensate us. This compensation does not influence our school rankings, resource guides, or other editorially-independent information published on this site.
by Jennifer W. Eisenberg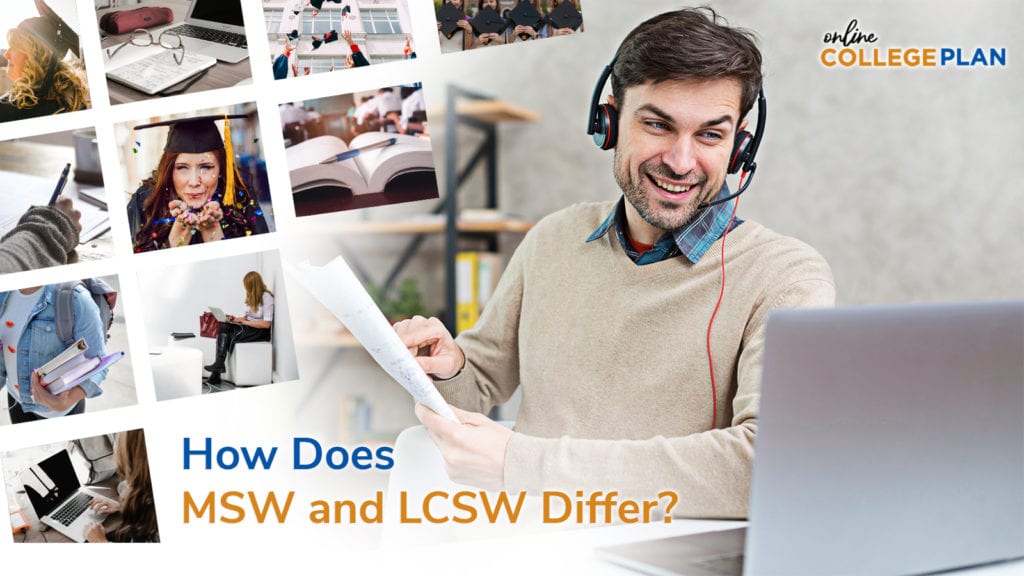 What is an LCSW?
The acronym LCSW stands for licensed clinical social worker and refers to social workers who are licensed by the state in which they reside to provide certain kinds of social services to patients in a clinical setting. Each state mandates that clinical social workers must be licensed before they can provide care for patients. The license is required only for those clinical social workers who plan to work autonomously or in private practice. According to the National Association of Social Workers (NASW), clinical social work is "a specialty practice area of social work which focuses on the assessment, diagnosis, treatment, and prevention of mental illness, emotional, and other behavioral disturbances. Individual, group and family therapy are common treatment modalities." Clinical social services may include diagnosing and providing treatment for mental disorders and helping patients/clients to manage life-altering circumstances.
Before one qualifies to take the licensure exam to become an LCSW, they must have earned an advanced degree in social work, an MSW, which is explained below. The exam also requires one to have a minimum of two to three thousand hours of clinical experience. In addition, many states require criminal background checks and passing a jurisprudence exam. Licenses, as in most professions, must be periodically renewed.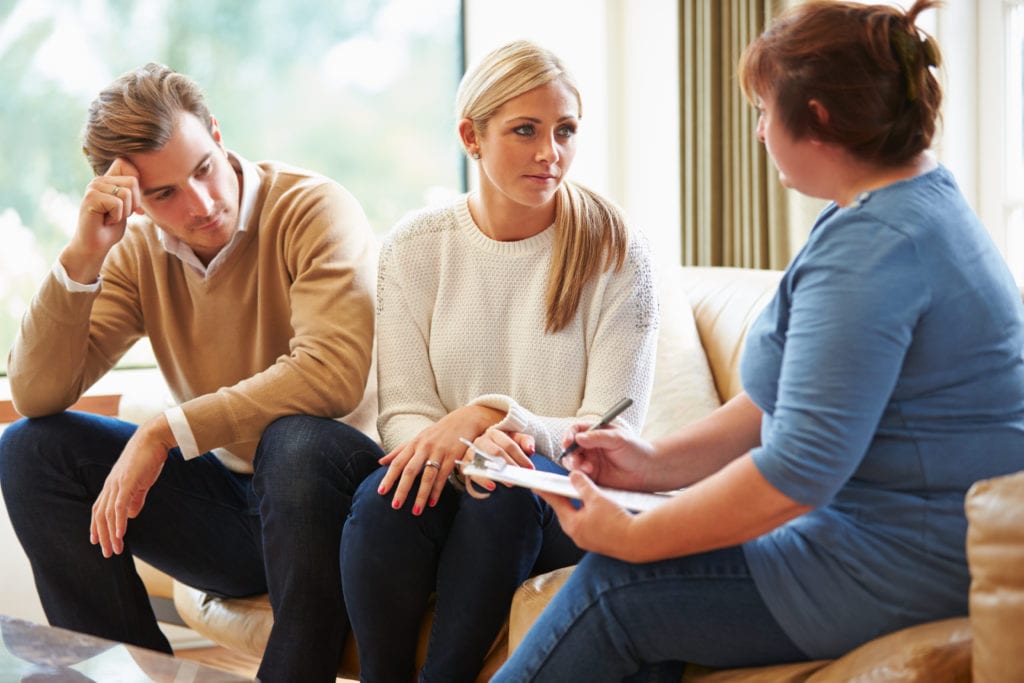 What is an MSW?
MSW stands for Master of Social Work and applies to those who hold an advanced degree in the field of social work. In a majority of instances, those who apply to take the licensure exam must first earn a master's degree in social work. Graduation from a baccalaureate program is a prerequisite for enrollment in an MSW program, but the bachelor's degree does not need to be in social work. Students in an MSW program may hold undergraduate degrees in such diverse areas as education, public health, criminal justice, psychology, anthropology, and even the arts and sciences. Students looking for an MSW program will find both advanced standing tracks–for those with undergraduate degrees in social work–and traditional standing tracks–those who have earned a bachelor's degree in another field entirely. It is recommended that applicants to MSW programs who do not hold a BSW should write a personal statement that authentically conveys the motivation for such a career move.
An increasingly popular way to earn a master's degree in social work is to enroll in an online program. Online college programs allow students to continue to hold down a full-time or part-time job and to manage other day-to-day obligations while also furthering their careers. Online programs allow students to attend virtual classes that can be fit into career and family life.
The MSW degree offers practice-focused professional training in social work and will develop the skills needed to offer counseling to a wide range of groups, from individuals to families to organizations and workforces. Specialized training is also available, such as military, school, or hospital social work.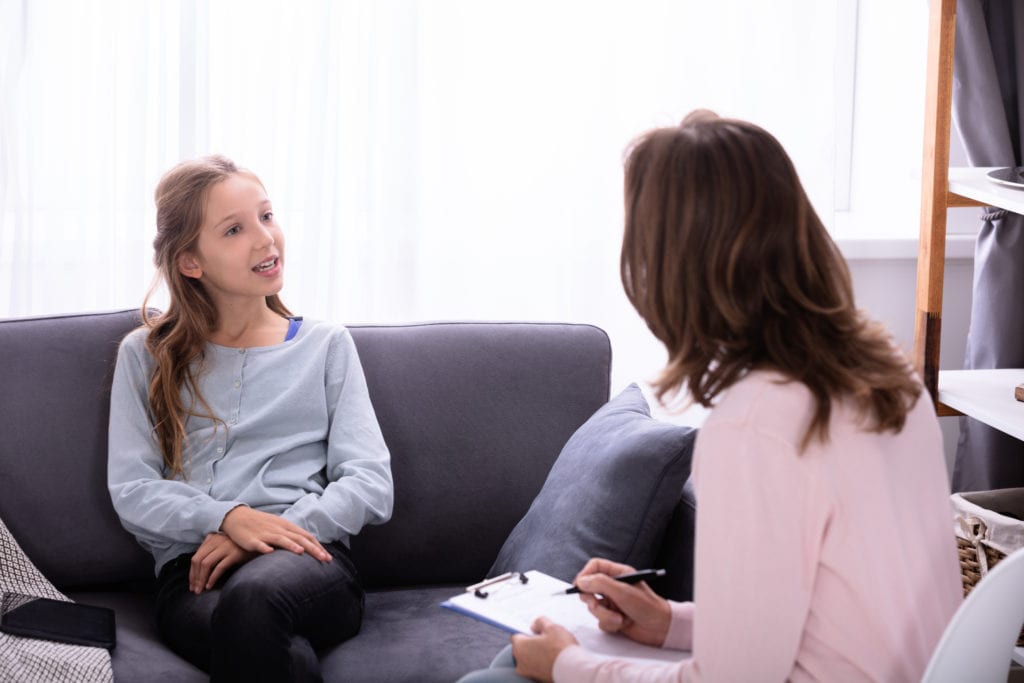 Which is more valuable to employers–an LCSW or an MSW?
In some ways, this question is moot, because every state requires an MSW before becoming an LCSW. However, it is not a stretch to state that the LCSW may prove to be more valuable, due to the flexibility it provides to a career path as a social worker. More positions will be available to individuals who hold a LCSW than to those with only an MSW. In addition, even if one achieves a good job with an MSW degree, the lack of licensure will inhibit the ability to move up the corporate or organizational ladder.
See Also: What is an MSW?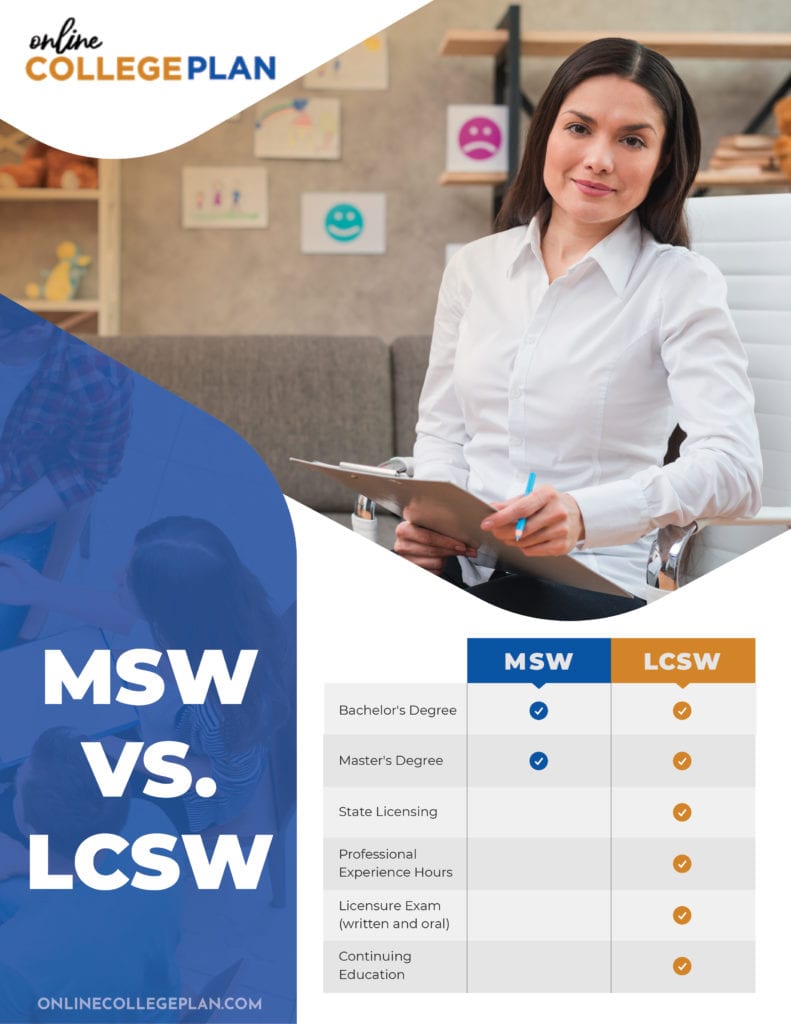 What social worker positions require licensing?
Most social worker positions require licensing. In some states, social workers must have a license before they can legally practice in the field or advertise themselves as social workers. In other states, however, a BSW or an MSW will permit one to be employed as a social worker in certain cases. It would be incumbent upon verification of employment, state of residence, and if one chooses to not seek licensure. It is important to note that in order to work in a clinical setting, licensing is required.
A wide variety of jobs in the field of social work are available with licensure in clinical social work (LCSW), including the following areas: mental health and clinical; mental health and substance abuse; justice and corrections; occupational and employee assistance program (EAP); administration and management; development disabilities; child welfare; policy and planning; public welfare; advocacy and community organization; geriatric; and politics.
There are careers in social work that do not require licensure. These include grant writing, human services administration, and policy work at an NGO or government office.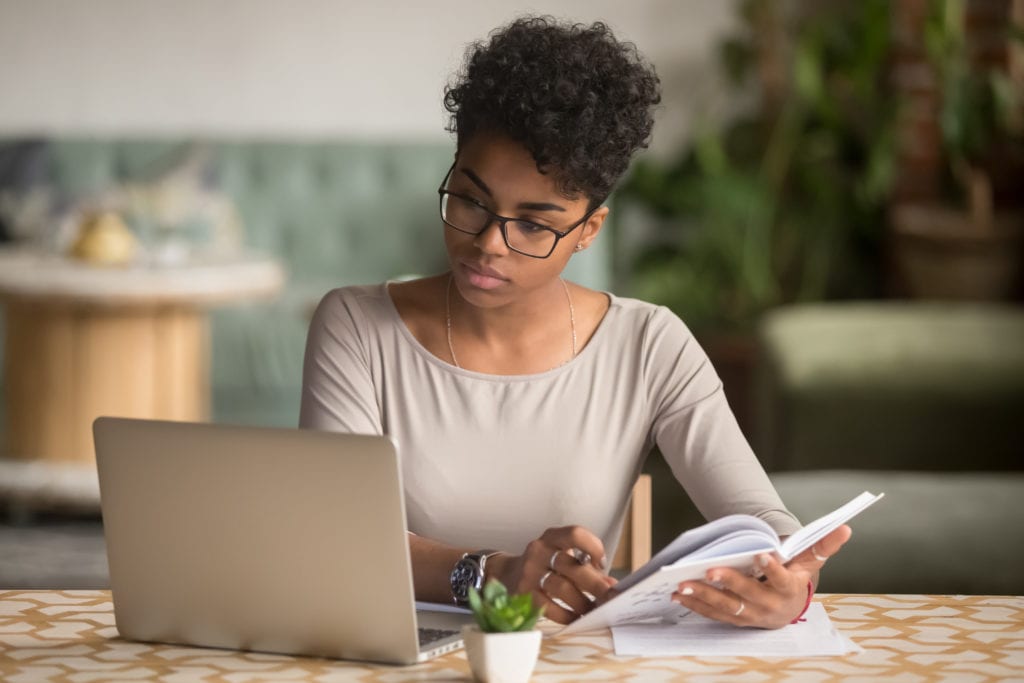 What are the admission requirements for an MSW?
Many schools with MSW programs use a selective admissions process, meaning that not everyone who applies will be accepted. The standard application checklist is pertinent, such as a minimum GPA, letters of recommendation, a statement of purpose, and an application fee. A majority of online MSW programs do not mandate GRE/GMAT scores. A personal interview may also be suggested or required as part of the admissions process.
What are the best online programs for an MSW?
The most important consideration to keep in mind when searching for an online school offering an MSW degree is that the school is accredited by CSWE (the Council on Social Work Education), the sole accrediting body for the profession. The schools mentioned in this article have all been verified as being accredited by CSWE, and all are public universities.
Keep in mind that this is only a partial listing of excellent online programs for your MSW:
Ohio State University
University of Buffalo
University of Houston
University of Southern California
University of Tennessee–Knoxville 
University of Illinois – Urbana-Champaign
You may also like: 10 Best Online Bachelor's Degrees in Social Work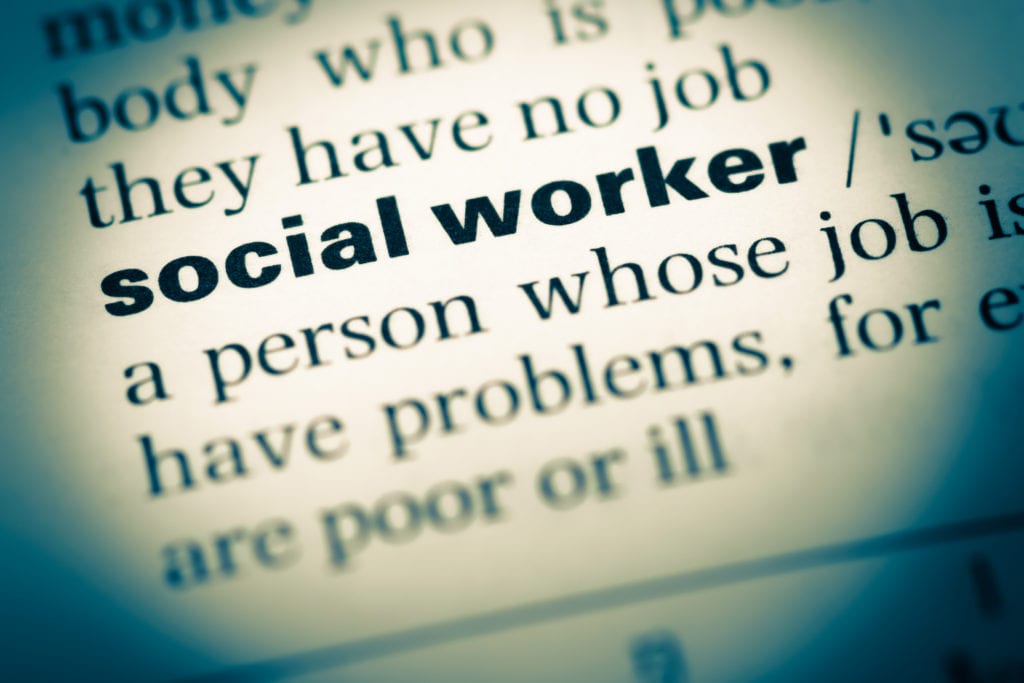 Do all states have the same requirements for LCSW?
It is to be expected that state requirements for LCSW will vary. A reliable source for information about each state's requirements is the website, socialworklicensure.org. One of the constants in the field is that every social work license will need to be renewed periodically. Typically, states required that social workers renew their licenses every other year with verification of 40 hours of continuing education. This process helps social workers continue learning throughout their careers.