Organizational Leadership Jobs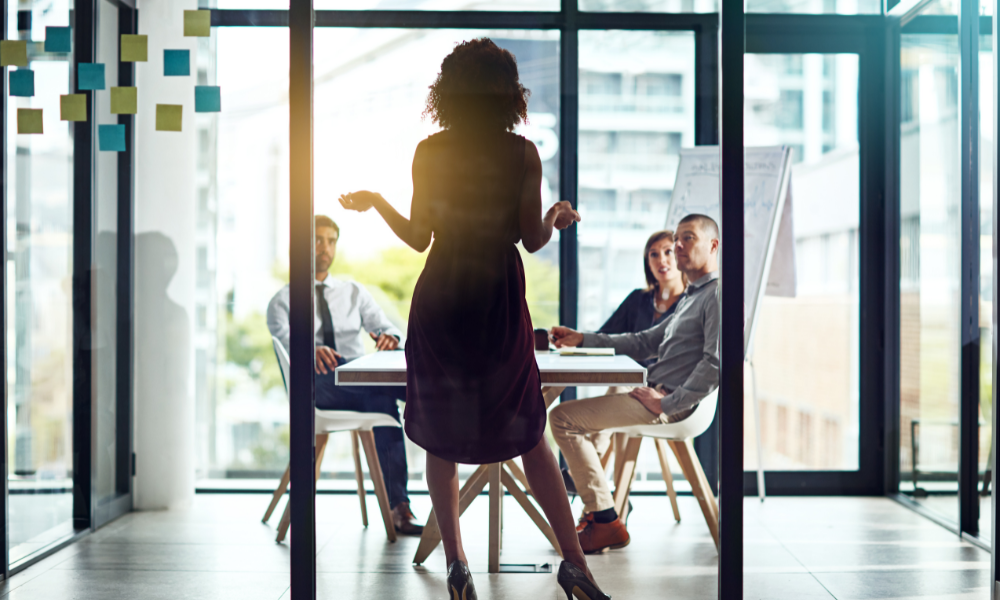 Find your degree
Online College Plan is an advertising-supported site. Featured or trusted partner programs and all school search, finder, or match results are for schools that compensate us. This compensation does not influence our school rankings, resource guides, or other editorially-independent information published on this site.
To navigate the fast-changing corporate world, companies need leaders with unique skill sets. So, it's no wonder businesses worldwide spend $366 billion annually on leadership development. Today, professionals with organizational leadership skills are in high demand. They've gained the skills to navigate the corporate world better than those with traditional management skills. In this post, we'll discuss the top-paying organizational leadership degree jobs.
What can you do with an organizational leadership degree? There are many exciting career options. You'll find organizational leadership jobs in a variety of sectors, including:
Private and Public Companies
Government Entities 
Nonprofit Organizations 
Learning and Health Institutions
Every existing organization or business needs a leader to direct the workforce. This leader must ensure every employee is on board and works toward the company's vision. Such a leader is referred to as an organizational leader.
What Does Organizational Leadership Entail?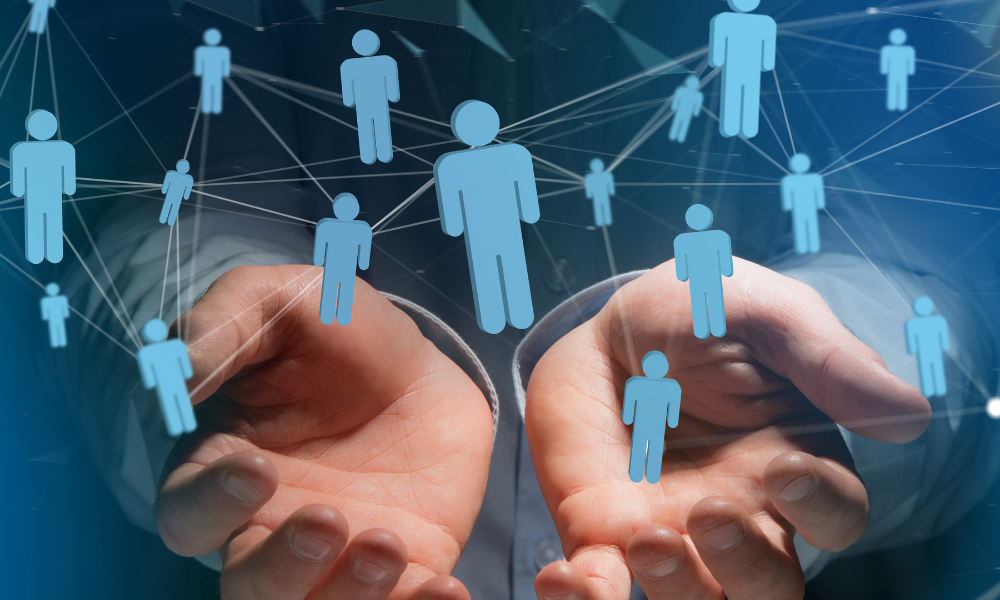 Organizational leadership careers involve motivating and coordinating employees to achieve an organization's goals. A leader needs certain skills to excel in an organizational leadership job:
Leadership
Organizational leaders should lead by example. They should know how to rally employees toward achieving company goals.
Ethics
Organizational leaders must make ethical decisions in all matters. This includes legal and situational ethics.
Strategic Thinking
Organizational leadership jobs need the leader to set strategic growth goals. They must also develop a detailed plan to achieve them.
Transformative Worldview
Organizational leaders need a transformative and innovative worldview to embrace and implement corporate changes.
Business Acumen
Organizational leadership involves making big decisions in various business situations. So they must have a deep understanding of a company's business and industry as a whole.
Interpersonal Skills
Organizational leaders deal with many employees in different departments. They need good interpersonal skills to build strong relationships with managers and employees.
Prioritization and Delegation
A good leader should know which tasks to prioritize. These are the tasks that advance the organization's goals most. A leader must also who to delegate particular tasks to. 
Problem-Solving Skills
Employees in an organization look up to the leader for solutions. Organizational leaders must have strong problem-solving skills to solve urgent issues and emergencies.
Is Organizational Development the Same as Organizational Leadership?
A common question is, "how does organizational leadership differ from organizational development?" These roles are somewhat interlinked. However, organizational development focuses more on employee training programs. These aim at improving performance across the entire organizational stucture. Leadership concentrates on helping steer a company's direction. 
Think of it like this: Leadership is the glue that drives an organization's success. It focuses on strategy and team dynamics. Organizational development trains employees to be the best workers they can be. They are two sides of the same coin, but still very different. 
What is Organizational Development? 
Organizational development focuses on improving the effectiveness and efficiency of a company's workforce. This may be accomplished through new policies, procedures, or training programs. Organizational development aims to help improve employees' competencies and skills.
So, organizational development and organizational leadership are different. They are related and often used in conjunction with one another. However, they refer to different concepts and practices.
What Is an Organizational Leadership Degree?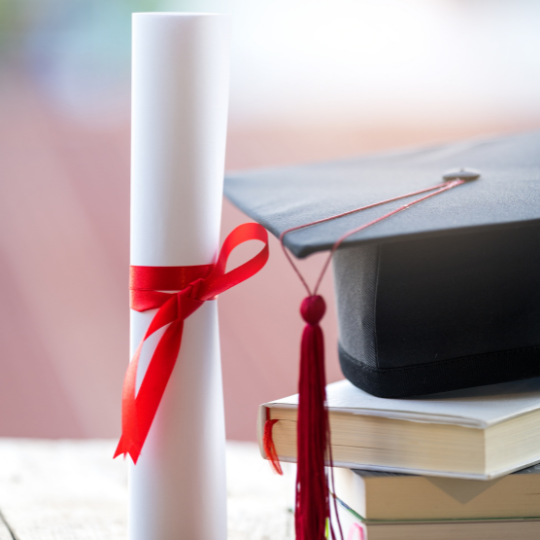 What is a degree in organizational leadership? Universities offer three levels of organizational leadership degree programs. These are:
Bachelor's in Organizational Leadership
Master's in Organizational Leadership
Doctorate in Organizational Leadership
Let's discuss qualification requirements, coursework, and credit hours required to complete each program.
Bachelor's Organizational Leadership Degree Program
A bachelor's organizational leadership program is the initial degree offered by most colleges. It's typically a four-year, full-time program. However, many schools allow students to attend part-time. On average, it takes 120 to 128 credit hours to complete. This is true whether you earn the degree online or in person. Admission requirements for each organizational leadership program vary depending on the university. However, the most common standards include:
High school diploma
Minimum GPA
Admissions essay
SAT or ACT scores
Recommendation letters
Most universities offer this degree program as:
Bachelor of Arts (BA) in Organizational Leadership, or
Bachelor of Science (BS) in Organizational Leadership
Check out: 50 Most Affordable Online Colleges for Bachelors Degrees
Master's Organizational Leadership Degree Program
The next degree level is a Master's in Organizational leadership. A master's organizational leadership degree is for graduate students. You must have earned a bachelor's degree to pursue a master's degree. Students will complete 30 to 36 credits to earn a master's in organizational leadership. 
See Also: 30 Best Online Master's in Organizational Leadership
The standard admission requirements at most universities include:
Bachelor's degree in any field
GMAT or GRE scores
Minimum GPA
Recommendation letters
Admissions essay
Evidence of professional experience
Generally, universities offer three types of master's in organizational leadership. These are:
Master of Arts (MA) in Organizational Leadership
Master of Science (MS) in Organizational Leadership
Master of Business Administration (MBA) in Organizational Leadership
The MA and MS programs focus on core leadership functions for running organizations. An MBA in organizational leadership focuses more on business operations and project management.
A master's in organizational leadership enables professionals to pursue managerial positions. For instance, say a senior engineer pursues a master's in organizational leadership. After completing the master's, the engineer can work as an executive engineer. This will result in a major jump in the engineer's pay. The average annual salary for a senior engineer is $105,000, while a top engineering executive makes $281,530. So, pursuing this advanced degree can boost your earnings substantially. And it's a reliable path for professionals in any field to bridge to executive positions.
Doctoral Organizational Leadership Degree Program
A doctorate in organizational leadership is the highest level of education in the field. A doctoral organizational leadership program prepares leaders to work as executive consultants or in top management. Doctorate graduates can also teach in higher learning institutions. And many choose to lead academic research in organizational leadership. This helps them to contribute to the body of knowledge in the field. Students complete 60 to 90 credits to earn a doctorate in organizational leadership. The standard admission requirements to a doctorate program include:
Master's degree from a regionally accredited university
GRE or GMAT scores
Minimum GPA
Admissions essay
Recommendation letters
Resume 
Related: Can I Earn A PhD in Organizational Leadership Online?
Is an Organizational Leadership Degree Worthless?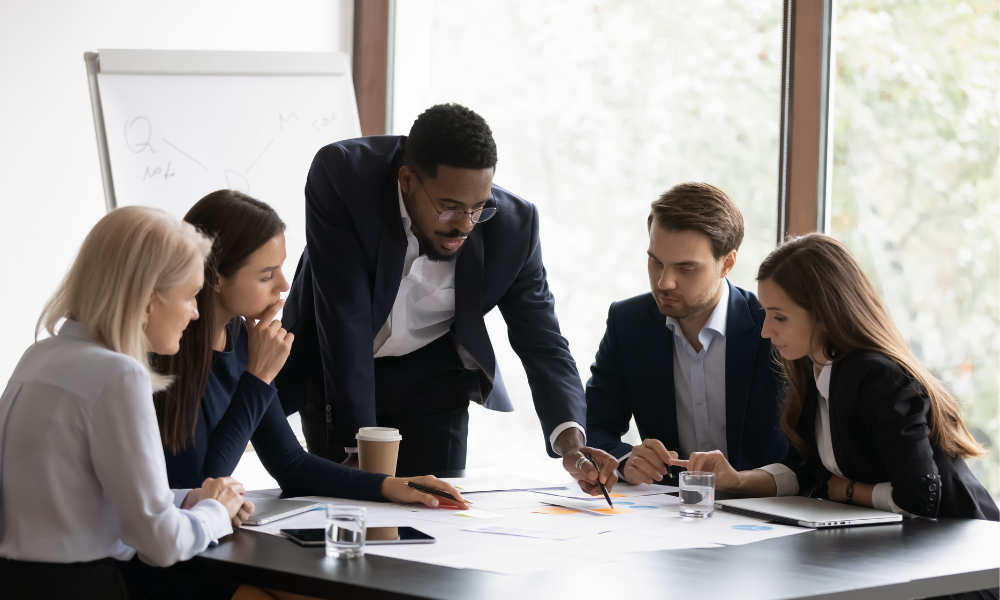 There is a myth floating around that an organizational leadership degree has no advantages. Is this true? To answer this, let's refer to Gallup research. The research found that only one in ten (10%) people have a natural management talent. These 10% have the right combination of traits needed to manage teams and take a company to the next level. When put in leadership positions, these top 10% perform exceptionally well. 
The same Gallup research found that two in ten (20%) people show some traits of essential managerial talent. But if these 20% undergo training and coaching, they can become great leaders and managers. And this is where educational programs like organizational leadership degrees fill the gap.
Whether you are in the 10% or 20% group, a degree in organizational leadership improves your leadership skills. Harvard Business School Online says managers with organizational leadership training exhibit three key skills:
Leader as beacon: They lead by example and illustrate direction through their conduct.
Leader as architect: They find the best way to leverage existing tools and resources. They also ensure the organization follows the path they have envisioned.
Leader as a catalyst of change: They initiate organizational change by embracing it and encouraging teams to do the same.
The following research findings by TeamStage further underscore the need for leadership training: 
Leadership training programs enhance a leader's behavior by about 30%.
One in four managers affirms that leadership training influences business outcomes.
Public sector managers who undergo leadership training increase their productivity by 88%. 
These facts prove the value of an organizational leadership degree in the corporate sector. Next, we'll discuss organizational leadership jobs available at various degree levels. We will also highlight organizational leadership degree salary information.
Jobs With an Organizational Leadership Degree
Organizational Leadership Jobs With a Bachelor's Degree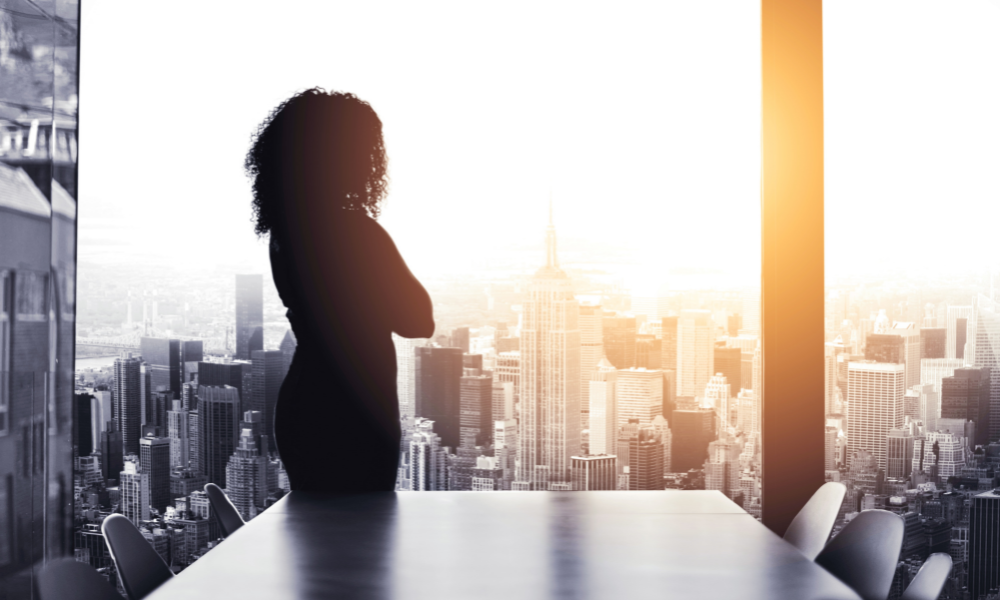 Sales Manager
Median annual salary: $130,600
Sales management is lucrative for professionals with excellent leadership and people skills. The typical responsibilities of sales managers include:
Leading sales teams to meet company targets
Fulfilling and managing customer expectations
Negotiating with different vendors
Creating customer acquisition plans
Analyzing and interpreting sales data
An organizational leadership degree prepares professionals to manage these roles. Sales managers with this degree know how to balance the human and business aspects of sales. This enables them to set strategic goals to hit or exceed their sales targets. Organizational leadership training also teaches them to inspire and motivate their teams.
Administrative Services and Facility Manager
Median Annual Salary: $101,870
Administrative service managers oversee office support services critical to an organization's daily operations. These support services include replenishing crucial office supplies and upgrading office equipment. But, facility managers also oversee a company's projects, grounds, and office infrastructure. They may supervise office renovation projects and other construction projects of an organization.
Administrative and facility manager roles include:
Supervising staff
Ensuring the safety and integrity of all facilities
Assigning office equipment 
Recommending operational policy changes.
Big organizations may employ administrative and facility managers separately. You may find facility manager and administrative services jobs advertised independently. However, a bachelor's degree in organizational leadership qualifies you for both roles.
Junior Human Resource Manager
Median Annual Salary: $84,847
Human resource management is a top source of organizational management jobs. With a bachelor's in organizational leadership, you can work as a junior HR manager. Human resource managers oversee office administrative functions and employee affairs.
The duties of a junior HR manager include:
Assisting senior HR manager in all HR functions
Coordinating hiring processes
Managing staffing issues and mediating employee disputes
Supervising staff
HR is a competitive field. As such, having a degree in human resource management is an added advantage. Most companies prefer their senior HR officers to have a master's in organizational leadership plus a human resource degree. However, a bachelor's degree is enough for most companies' entry-level HR positions.
Social and Community Service Manager
Median Annual Salary: $74,240 
Social and community service managers work in service organizations. These may be nonprofit organizations, government agencies, or social service companies. Some of the social causes such organizations serve include:
Veterans
Homeless families
Foster care children
Domestic violence victims
Roles of a social and community service manager include:
Collaborating with community leaders, members, and other stakeholders
Scheduling and managing community outreach activities
Meeting with and convincing donors and investors to support their cause
Writing proposals to access social services grants
Documenting the outcomes and impacts of social programs
An organizational leadership degree teaches community service managers the skills to perform these duties. These are topics such as critical thinking in social sciences and conflict resolution. Learning these topics prepares you to excel as a social community manager.
Assistant Project Manager
Median Annual Salary: $72,525
Project manager assistants help direct an organization's projects. These may be projects such as infrastructure improvement or product development. An assistant project manager's roles may include:
Collaborating with all stakeholders involved in a project
Participating in a project's planning and development
Analyzing project data
Attending to administrative duties assigned by the project manager 
A bachelor's degree in organizational leadership gives you the skills to perform these roles. You will cover many project management topics throughout your degree program. These topics will help you succeed in project management.
Organizational Leadership Jobs With a Master's Degree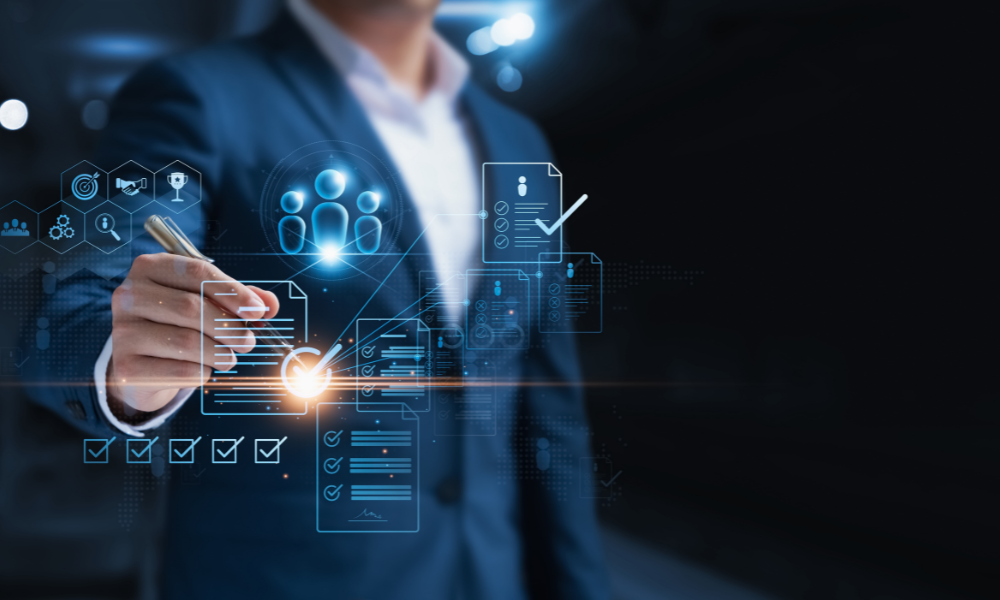 Chief Human Resource Manager
Median Annual Salary: $273,601
A bachelor's in organizational leadership will get you an entry-level HR position. But a master's can score you a high-ranking organizational leadership job like chief HR manager.
As a senior HR manager of an organization, you'll:
Oversee all administrative functions.
Interview, hire, and manage staff and junior managers.
Advise top executives on human resource matters.
Initiate disciplinary actions.
Mediate employee disputes.
Delegate HR functions to your assistant managers.
Big companies with many employees may have one chief HR manager and several HR assistants. This makes the chief HR manager a very desirable and lucrative position. With a master's in organizational leadership plus a human resource degree, you have a great chance of landing this top job.
Architectural and Engineering Manager
Median Annual Salary: $159,920
Organizational leadership jobs in the engineering field are among the most lucrative. Engineering managers plan, coordinate, and direct architectural projects and teams. They oversee engineering departments and ensure all teams are on the same page.
A master's degree in organizational leadership is most viable when combined with an engineering degree. In engineering, you're already accustomed to the technical demands of the field. The additional degree will polish your leadership skills to excel as an executive engineer. Organizational leadership skills will help you perform these duties of an engineering manager:
Hire and manage engineering staff.
Coordinate different teams in a project.
Collaborate with other departmental managers.
Manage project budgets and programs.
Provide staff with the necessary tools and equipment.
BLS projects architectural and engineering manager jobs will grow by four percent in the next decade. This will add about 13,600 jobs each year. With such prospects, engineers with a master's in organizational leadership should land jobs quickly.
Compensation and Benefits Manager
Median Annual Salary: $131,280
Compensation and benefits managers design and oversee employee pay and incentive programs. This is another one of those masters in organizational leadership jobs that features great compensation. Their roles include:
Creating pay and benefits structure for employees
Reviewing compensation plans to reflect changing wage rates
Confirming a company's pay and benefits program follows state and federal regulations
Distributing and explaining pay and benefits information to all employees
As a compensation manager, you must collaborate with other departmental managers. You need good data analytic skills to design your company's fair pay and benefits plan. You must understand labor market trends well to create competitive compensation packages.
A master's in organizational leadership teaches you the skills to complete such tasks. You'll be well-qualified to fill the 1,100 new compensation and benefits jobs BLS says will be created annually in the coming decade. And if you already have a degree in human resources, a master's in organizational leadership will accelerate your path to top management. 
Training and Development Manager
Median Annual Salary: $120,000
Training and development management positions are among the most lucrative organizational leadership jobs. Training and development managers design and implement a company's knowledge-enhancement programs. They identify skill gaps in the workforce and design reskilling and upskilling programs. 
Working in this position gives you much influence over your company's HR functions. You interact with new and current employees daily. You need a good understanding of employee relations to assess employee skill level. A master's in organizational leadership trains you how to manage these crucial roles.
BLS predicts a six percent job growth for training and development managers within the next decade. It estimates that 3,500 more training and development manager jobs will be added each year. With a master's in organizational leadership, you'll be among the top professionals who fill these jobs. 
Medical and Health Services Manager
Median Annual Salary: $104,830 
Medical and health services managers oversee medical and health services in medical facilities. These include hospitals, outpatient care centers, and nursing home facilities. Health services managers manage hospital operations, including patient care and physician affairs. 
Medical and health service managers need good interpersonal skills. Often, they will need to communicate with stressed patients. They also need good data-handling skills to handle sensitive patient data. They learn these skills in an organizational leadership master's degree program.
Within the next decade, the BLS estimates that medical and health services manager jobs will increase by 54,700 annually. This means professionals with a master's in organizational leadership will have many opportunities. Career prospects are even better if you also have a degree in the healthcare field. Health services managers have a bright future in terms of career prospects.
Industrial Production Manager
Median Annual Salary: $107,560
Industrial production managers, also called plant managers, oversee all plant operations. These include activities such as:
Hiring and supervising plant workers
Solving common production issues
Managing raw material inventory
Ensuring production operations meet safety standards
Plant managers collaborate with other managers, such as quality control and engineering managers. This requires them to have excellent interpersonal and collaboration skills.
As a plant manager, you must inspire plant workers to work hard and meet tight production deadlines. To do this, you must influence workers and lead by example. A master's in organizational leadership gives you the skills you need to excel as a plant manager. And with 15,300 new job openings projected each year, you have a good chance of landing an industrial production manager job in a top company. 
Postsecondary Education Administrators
Median Annual Salary: $99,940
Postsecondary education administrators work in college and university faculties. Some of their roles include:
Managing academic affairs
Overseeing admissions
Marketing college courses
Analyzing student data
Taking part in developing educational policies
However, their duties may vary depending on the department or faculty they work for. Some common designations for postsecondary education administrators include:
Dean of Admissions/ Admissions Director
Provost/ Academic Dean
Academic Registrar
Dean of Students
A master's in organizational leadership prepares you to perform these roles. About 15,300 new postsecondary education administrator jobs are expected to be created annually over the next decade. So you'll have a great chance of landing one of these jobs in academia.
You might also like: Highest Paying Organizational Leaderships Jobs
Organizational Leadership Jobs With a Doctorate Degree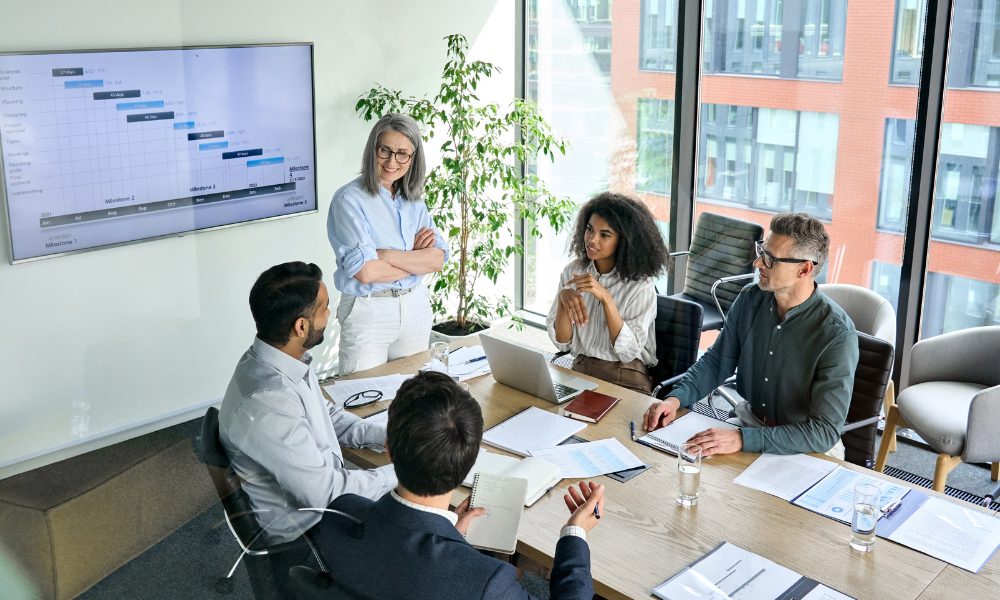 Executive Consultant
Median Annual Salary: $218,430 
Executive consultants offer leadership training and professional guidance to managers and executives. As an executive consultant, you'll work in consulting firms or private practice. You can also work as a management analyst in big companies.
An organizational leadership doctorate degree prepares you for executive consulting. The topics you learn specific to this role include:
Advanced data analytics tactics
Organizational research skills
Executive coaching
With these skills, you can offer consulting and coaching services to global companies.
According to BLS estimates, there will be 92,900 new job openings annually over the next decade for management analysts. With a doctorate, you'll find many lucrative job positions and consulting opportunities. 
Assistant Professor, Organizational Leadership
Median Annual Salary: $202,071 
An organizational leadership doctorate qualifies you to teach bachelor's and master's students. You can start as an assistant professor. When you achieve tenure, you can graduate to an associate professor position. You can also double as a research lead in organizational leadership research projects at your university.
BLS estimates there will be 118,800 new job openings for postsecondary teachers yearly over the next decade. With a doctorate, you'll be among the few professionals qualified for the top teaching positions.
Top Executives
Median Annual Salary: $189,520
Top organizational executives hold titles like:
Chief Executive Officer (CEO)
Chief Operations Officer (COO)
Chief Development Officer (CDO)
These chief executives are at the helm of all company operations. Many big organizations have a chief executive officer who reports to the board of directors or the company owners. They may also have a COO or CDO who reports to the board or the CEO. 
But regardless of a company's hierarchy, these top executives are responsible for the failure or success of a company. A doctorate in organizational leadership helps them make strategic decisions. This can profit shareholders, employees, and customers alike,
Over the coming decade, BLS projects 311,600 executive job openings will be created yearly. With a doctorate in organizational leadership, you're a prime candidate to fill one of these prestigious positions. 
Check Out: 30 Best Online Doctoral Programs in Organizational Leadership