Can I Earn A PhD in Organizational Leadership Online?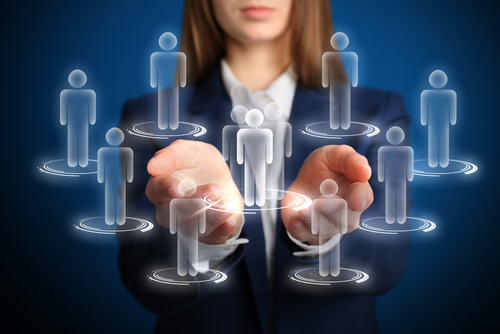 Find your degree
Online College Plan is an advertising-supported site. Featured or trusted partner programs and all school search, finder, or match results are for schools that compensate us. This compensation does not influence our school rankings, resource guides, or other editorially-independent information published on this site.
Yes, there are a variety of choices for prospective students looking for an online PhD in Organizational Leadership. A PhD in Organizational Leadership will qualify graduates to be hired as consultants by large companies and corporations that are looking to achieve maximum efficiency in their workforce. Many students who complete their undergraduate degrees enter the workforce to gain real world experience and earn a salary so that they can pay off their student loan debt. If you are a working professional who wants to advance in your field, but are unsure of whether or not you can maintain your day job while you work towards a PhD in Organizational Leadership, perhaps an online degree program is the right choice for you. More and more universities are offering online degree programs that allow their students the schedule flexibility to complete their coursework when it is convenient for them. To decide whether or not an online degree program is the right choice for you, check out our article that goes into detail about the Pros and Cons of Online College.
See Also: 30 Best Online Doctoral Programs in Organizational Leadership
Finding the Best Program
If you have decided that an online degree is the best choice, the next step will be to find the best online degree program. As the amount of degree options can become overwhelming, it is useful to look at the variety of statistics that are available on colleges and universities. There are many different ways that you can interpret the statistics, though our methodology places an emphasis on retention and graduation rates to ensure that the program has engaging coursework and helpful academic professors that make sure their students are focused on their work and complete their degree on time. For some of the best colleges and universities with online PhDs in business, check out our ranking of the Top 10 Online Colleges with the Best PhD in Business. Let's take a closer look at a couple of the available options for an online PhD in Organizational Leadership.
Southeastern University
Southeastern University is a private liberal arts university that was established in 1935 and is located in Lakeland, Florida. The university offers an online PhD in Organizational Leadership that combines online course work with periodic one-week intensive classes on campus. Core courses in the program include Leadership Theory, Organizational Systems and Management, and Situational and Transformational Leadership. After completing the required 60 credit hours, students will complete a dissertation and defend in in front of an academic panel. Graduate tuition at Southeastern University is inexpensive at $12,000 per academic year.
Vanderbilt University
Vanderbilt University is a private research university that was founded in 1873 and is located in Nashville, Tennessee. The university's Peabody College offers an online Doctor of Education in Leadership and Learning in Organizations that is designed for students who want to understand how a company's workforce can be engaged to improve their efficiency. Most of the coursework for this degree can be completed online, though students are required to attend yearly on-campus intensives. Graduate tuition at Vanderbilt is $53,160 per academic year, though students can get a break on tuition with one of the 50 Best Scholarships for Online College Students.
Related: