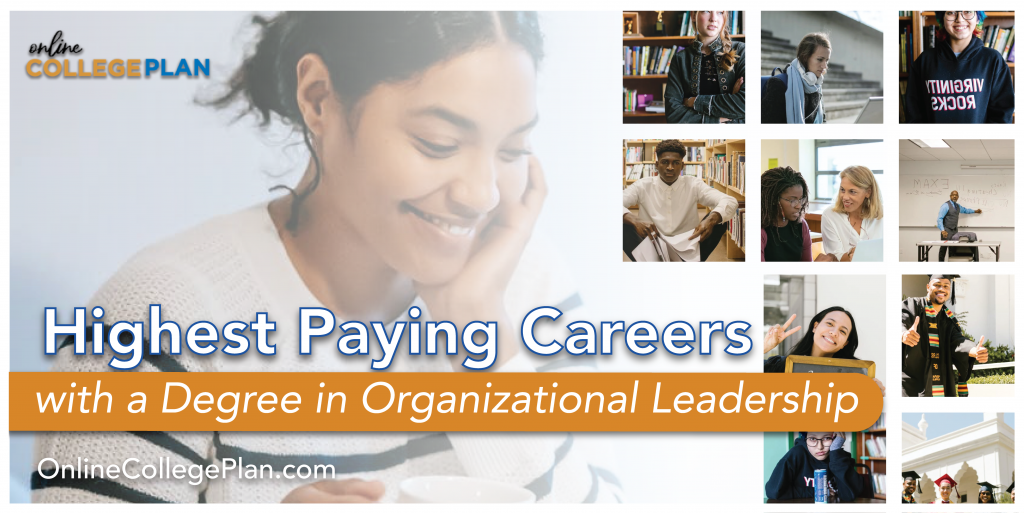 This article will discuss the highest-paying careers you can pursue with an organizational leadership degree, breaking down the roles and responsibilities of each. If you have ever been curious about pursuing organizational leadership, read on for all the details.
A degree in organizational leadership can lead to lucrative career opportunities for those who are ambitious, self-motivated, and understand the value of teamwork. This area focuses on the more human elements of running a business or institution. When thinking about organizational leadership, think human resources, social science, behavioral analysis, etc. Organizational leadership is about people, and at its core, it teaches people how to interact with and organize others in a meaningful way.
Featured Programs
Many people, however, believe that organizational leadership is a more abstract concept and therefore does not have any real-world applications or careers potential. This is far from the truth, and getting an organizational leadership degree can actually set you up for a variety of exciting and dynamic careers.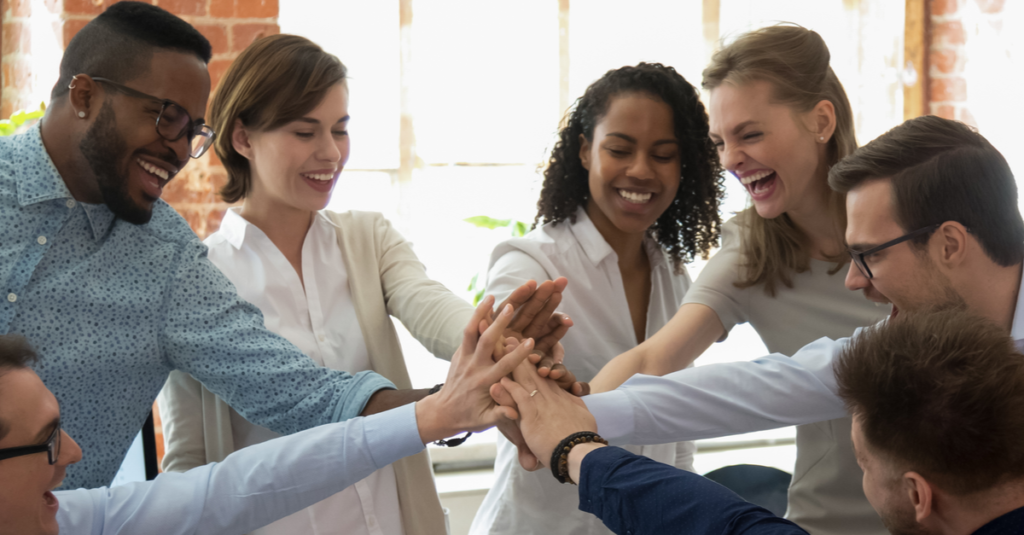 You may also be interested in the Top 20 Highest Paid Careers for Those with Online Degrees
What Is an Organizational Leadership Degree?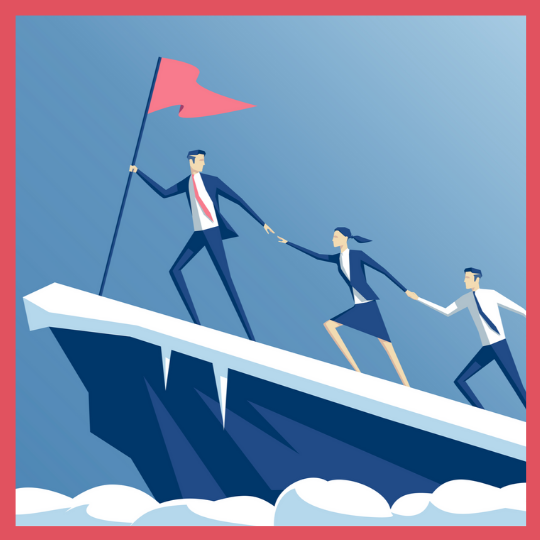 An organizational leadership degree is a degree that allows students to explore the human part of leadership and company organization. Organizational leadership is, in theory, a kind of management style where a manager will set specific goals for the business or organization they work for, yet can also motivate the individuals within that organization to complete tasks that help achieve the overall goal.
When you pursue an organizational leadership degree, you will learn to communicate better, lead better, and motivate using forward-thinking.
To succeed in an organizational leadership degree, you need to enjoy people and take satisfaction in influencing others. As an organizational leader, you need to always keep the big picture in mind while also understanding that each individual on a team will need to complete small goals to manage the larger one.
What Do You Study During an Organizational Leadership Degree?
You will study a variety of different hard and soft skills during the pursuit of your organizational leadership degree. If you need a refresher, hard skills are the kind of skills that you can quantitatively measure and are usually specific to a certain kind of job or certification. Soft skills will help you with employee and client relationships and work culture in the long run, but they are much more difficult to actually measure.
For example, some of the hard skills you'll learn during your organizational leadership degree could include data analysis or research methods. In contrast, some of the soft skills you'll learn during the degree might include public speaking, decision-making, conflict management, human behavior, and more.
In completing an organizational leadership degree, you will also be required to take various general education courses, including English, math, natural sciences, and ethics. Thus, by the time you graduate, you will have an extremely well-rounded education that can serve you in a wide range of career paths.
See also: How Online College Can Help You Change Careers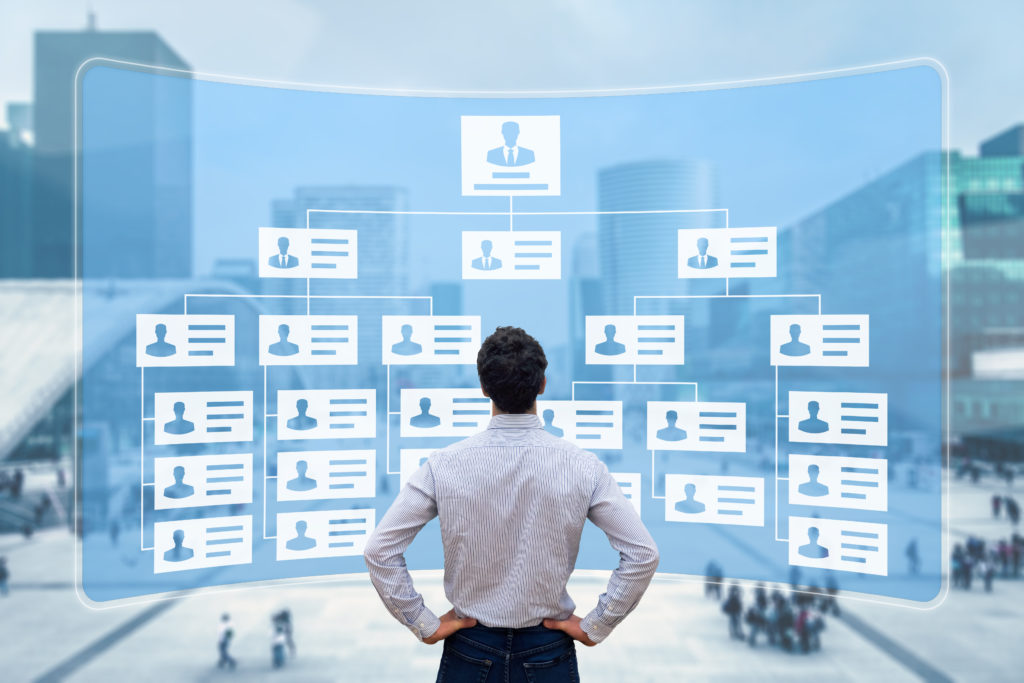 Where Can You Get an Organizational Leadership Degree?
Many of the fields that require organizational leadership skills are projected to grow by 10 to 20-percent by 2026, so organizational leadership programs in the US will only become more popular as time goes on.
Organizational leadership is a relatively common major across the country, so you'll find many schools that offer this major. However, some of the more notable ones are listed below. Although some positions in organizational leadership will require a graduate degree, we've linked only to bachelor's degree programs on this list. Also, the listed tuition is based on the in-state fees as shown in College Navigator. .
A Few of the Best Schools for a Bachelor's Degree in Organizational Leadership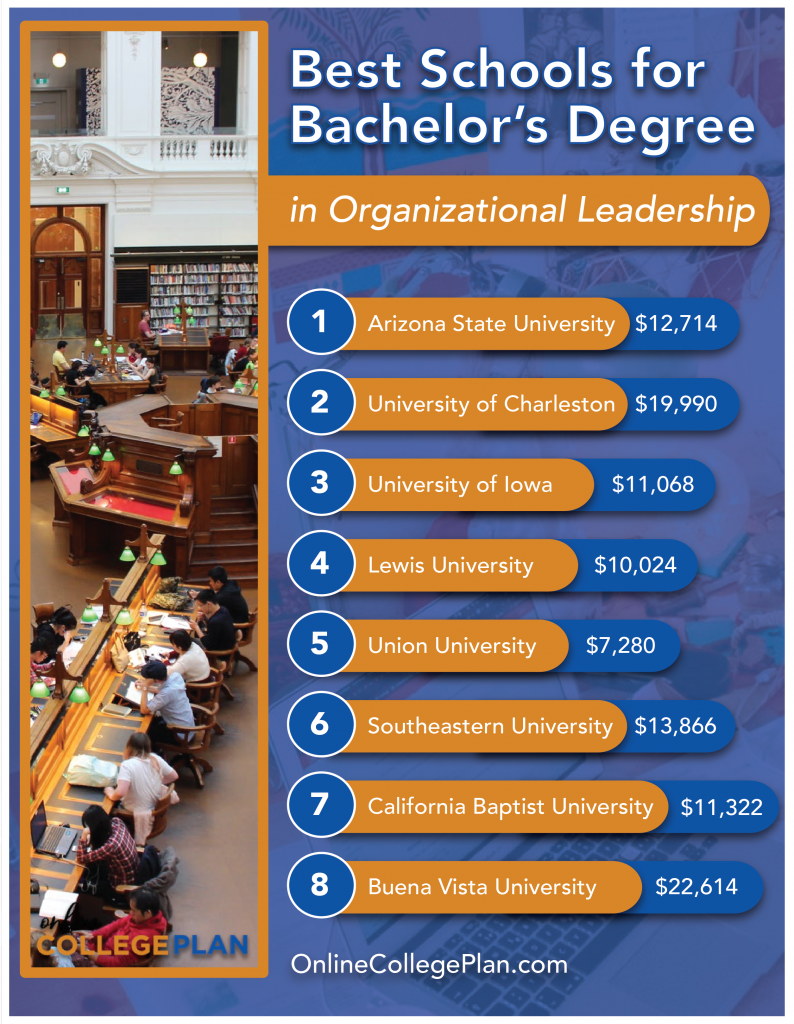 Keep in mind that the school you choose will depend primarily on your personal interests, needs, and budget. Be sure to do plenty of research on your prospective college or university before applying and know the kind of questions you want to ask faculty and staff. Choosing a college can be incredibly difficult, but narrowing down your search to ones that offer your major is a great starting point.
Related: Top 100 Best Online Colleges
What Are Some of the Best Career Paths for Organizational Leadership Degree Holders?
Since organizational leadership is a program of study filled with soft skills, many of the things you will learn during your degree could apply to hundreds of different jobs and careers.
Additionally, organizational leadership is a tremendously helpful undergraduate major to pursue if you plan on attending grad school, as you can apply your skills from your undergraduate degree to many different graduate programs.
Finally, organizational leadership majors typically complete some kind of hands-on internship or co-op program before graduating, so you will have plenty of skills and connections to enter a variety of fields after graduation.
In the next section, we will be discussing seven different careers that you could enter after graduating with an organizational leadership degree, each with their own pros, cons, and challenges. So, if you're wondering what kinds of jobs you can get with an organizational leadership degree and what these jobs pay, keep reading to learn more about the field.
| | |
| --- | --- |
| Career | Average Salary Range |
| Business Consultant | $50k – $116k |
| HR Manager | $49k – $95k |
| Project Manager | $50k – $114k |
| Health Services Manager | $49k – $105k |
| Leadership Coach | $20k-$119k |
| Business Executive | $44k – $181k |
| Non-profit Organizer/Administrator | $33k – $61k |
Business Consultant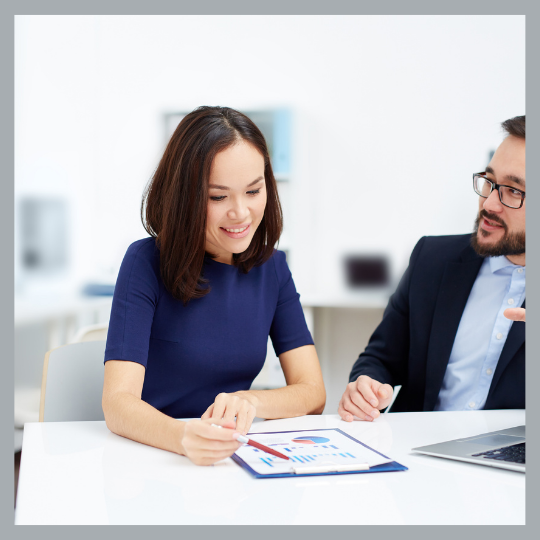 A business consultant will work with their client or employer to plan, implement goals for, and strategically lay out a business. Typically, a business owner will hire a business consultant to help them create tools like a business plan and hone in on the skills they need to run their business effectively. A business consultant will also often identify and study the needs of the market to determine where the resources of the company would be best used.
To become a great business consultant, you will also need significant knowledge of information technology, business regulations, marketing, and sales. Additionally, a business consultant will usually help a hiring manager or HR personnel vet new employees and help the business run smoothly.
The average salary for a business consultant in the US is around $70,000, and business consultants are needed at even the most high-ranking and top-grossing companies in the world.
HR Manager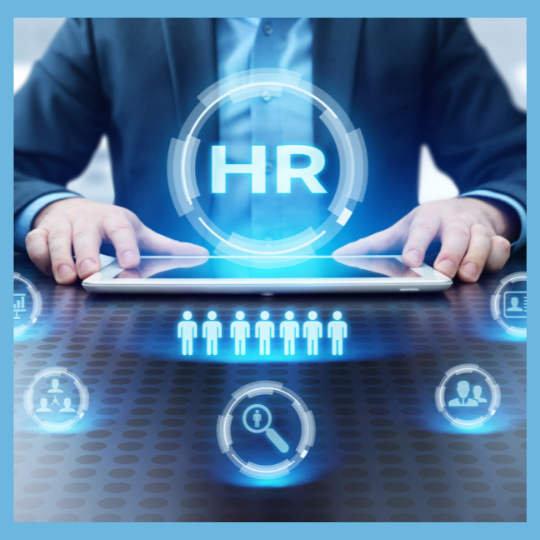 As a human resources manager (HR manager), you will work closely with the administrative functions of a business, institution, or organization to manage employees and keep the business running smoothly. HR managers are needed in nearly every industry, so you will be able to find a job virtually anywhere, and you will spend most of your time hiring, finding, and dealing with conflicts with employees.
Over the next decade, it is expected that HR managers are a career that will grow around 9-percent, so this is a great time to get into the field. On average, HR managers in the US make around $121,000 a year, so they are on the higher end of the spectrum when it comes to salary. You definitely need a bachelor's degree to become an HR manager, but it is also recommended that you have five years of work experience in a closely related field.
Project Manager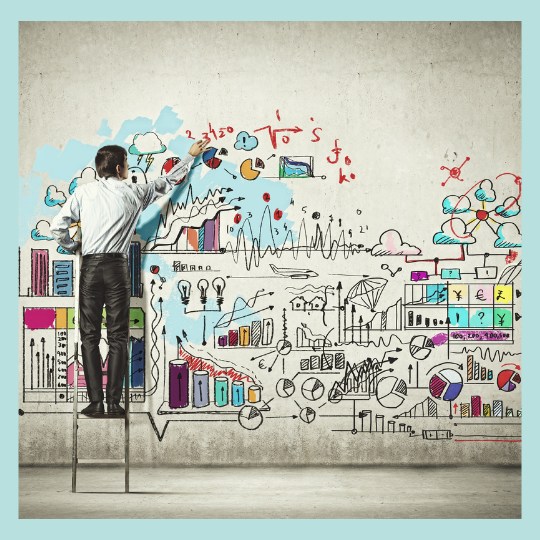 Project managers are one of the lead roles in planning, mapping out, executing, and following up on various projects. For the most part, project managers are there to map out budgets for, stay on track of, manage resources for projects, and delegate tasks to those below them who need to help complete the project.
A project has five different stages in its primary life cycle, including initiating, planning, executing, monitoring, and closing. A project manager has their eyes and hands on all five of these stages until the project is complete.
In the United States, the average salary for a project manager is $75,160 across all the different industries, but most salaries hover between $50,000 and $114,000. A project manager's education and experience in the field will also affect how much money they make.
Health Services Manager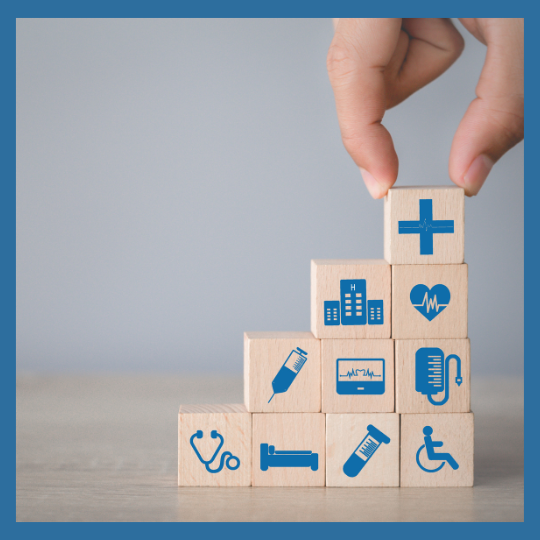 Health services managers—also called medical and health services managers—have a role in planning, directing, and coordinating the business affairs of hospitals, clinics, and private practices in medicine. A health services manager could also work in nursing homes or group medical practices.
From 2020 to 2030, the need for health services managers is expected to grow around 32-percent, which is significantly higher than the national average for all professions. As a result, nearly 52,000 job openings are expected to be created each year over the next decade.
As a health services manager, you will likely need to have a bachelor's degree before even trying to enter the field. However, it is also very common for health services managers to hold master's degrees. Currently, health services managers make an average of around $69,204 each year, but this will likely grow with the demand.
Leadership Coach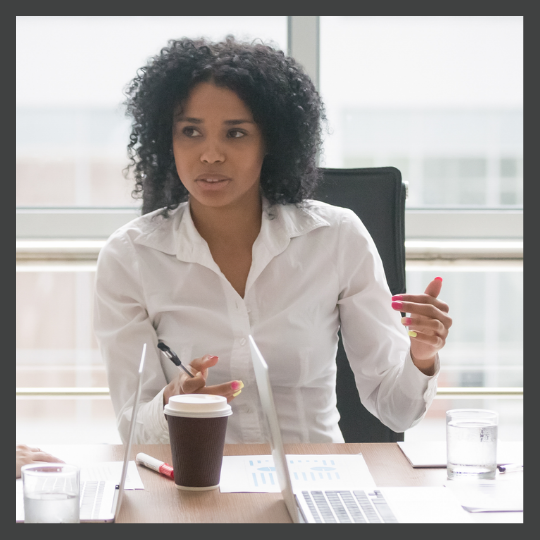 Leadership coaches are often believed to be one of the most powerful tools for management. As a leadership coach, you will help managers and business owners to harness their skills and take charge of their business, institution, or employees. In addition, leadership coaches help managers harness their skills to become better leaders themselves, prompting their employees to execute tasks more effectively and efficiently.
At the end of every day as a leadership coach, you will know you have further motivated a team, delivered better personal goals, and helped everyone become the best version of themselves.
The salary of a leadership coach is generally pretty good, and it's currently sitting at $73,438 as an average on Glassdoor. However, according to Zip Recruiter, salaries for a leadership coach vary widely and can sit anywhere between the $20,000 and $119,000 range. The role requires a lot of personal drive and ambition, but it can be an incredibly fulfilling career.
Business Executive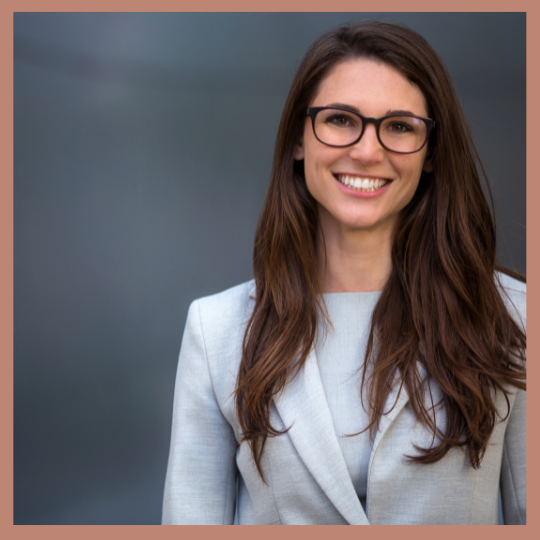 In its most simple form, a business executive is essentially the person who operates the major functions of a business. This might seem relatively straightforward, but the role of a business executive will vary greatly depending on the business they work for and the purpose for which they are hired.
Executives can run companies, non-profits, government bodies, and even schools or other institutions. For the most part, business executives will make plans that allow their respective organizations to grow in strength, size, and profit. A business executive will also create and review tasks and goals for a company, ensuring that everyone stays on track.
The top earners in the business executive world can make upwards of $180,000, but on average, they make around $77,000 a year. An executive has a higher standing in an organization than a manager, so this is the kind of position you'll want to shoot for if you're looking for big money.
See also: Planning for Your Career After College
Non-profit Organizer/Administrator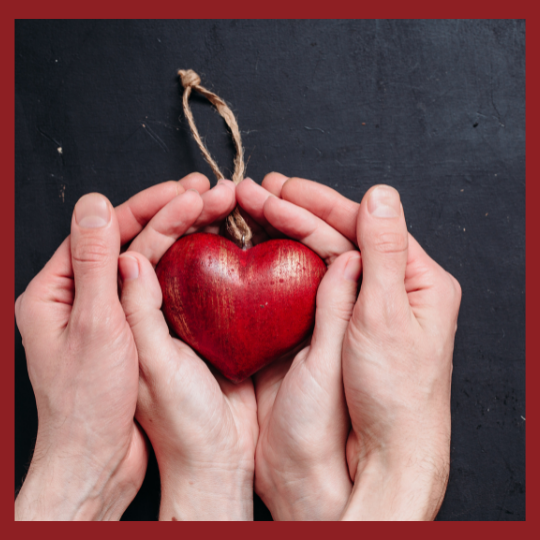 If you want to work for a more worthy or noble cause, perhaps a non-profit organizer or administrator is the job for you. However, since non-profit organizations do not aim to collect significant profit (hence their name), the employees' salaries within these organizations are usually much lower than others.
Most non-profit organizers and administrators make between $33,000 and $61,000 a year. Still, some can earn higher or lower depending on the company's mission and the kind of salaries the organization collectively decides to take.
As a non-profit organizer, you will likely be managing and organizing the daily clerical and office functions of your desired non-profit organization. This may be a company you started yourself or joined due to a passion for the cause or idea.
Which of These Organizational Leadership Careers Pays the Most?
On this list, the highest-earning roles that you can go into as an organizational leadership degree-holder include as a leadership coach, business consultant, or a business executive. These are the positions you will want to work toward to make a very lucrative income.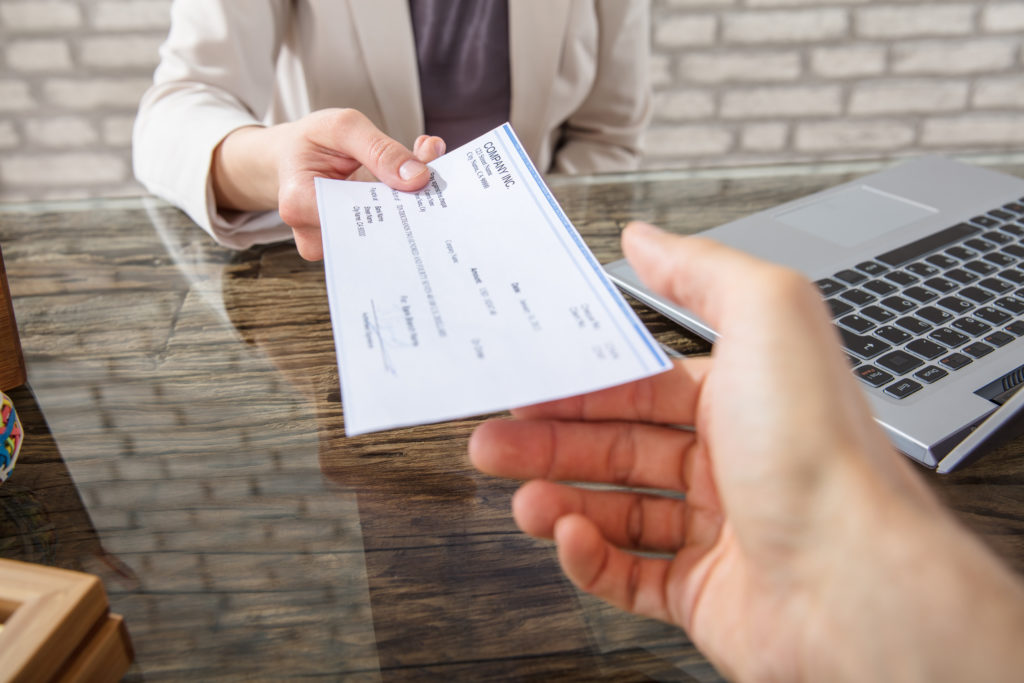 However, keep in mind that these salaries will vary significantly based on the company you work for, your experience, your educational background, and what you bring to the table. No two companies or jobs are the same, and you should consider this when job hunting or deciding on your college major.
Finally, if you choose to pursue an organizational leadership degree, be sure to apply your skills to as many different areas as possible to become a well-rounded student and individual.
Online College Plan Staff November 2021