What Can You Do With a Law Degree?
Find your degree
Online College Plan is an advertising-supported site. Featured or trusted partner programs and all school search, finder, or match results are for schools that compensate us. This compensation does not influence our school rankings, resource guides, or other editorially-independent information published on this site.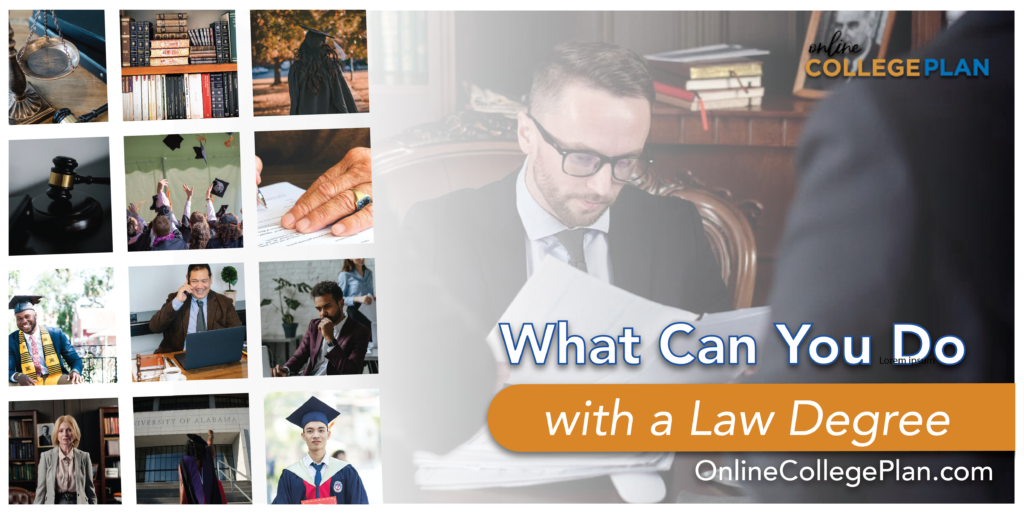 Law degrees are some of the most versatile, useful, and sought-after graduate degrees available. There are many different types of lawyers that work at a variety of businesses, corporations, and institutions.
Check Out: Top 20 Online Law School Options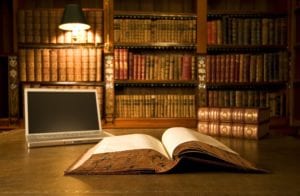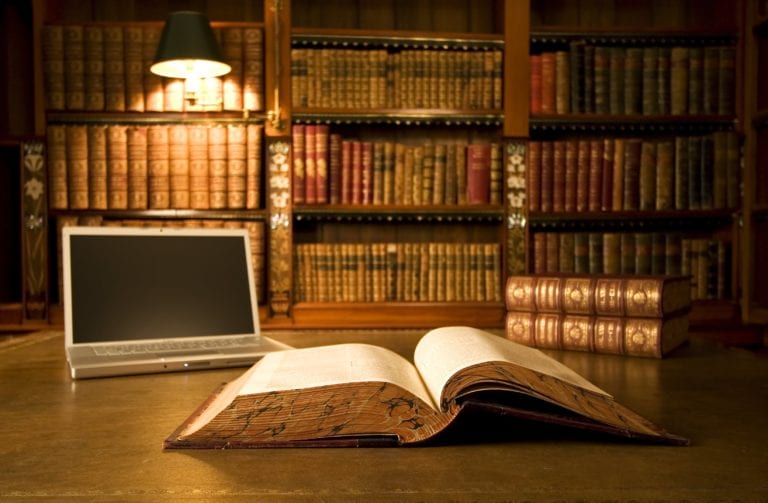 Beyond becoming a lawyer, there are many other professions that graduates with law degrees enter into. A law degree will raise your skills in critical thinking, ethics, and communication, which lend themselves to positions in government and politics, entrepreneurship, and conflict resolution, as well as many others.
If you are thinking about applying to law school, there are a number of great schools for you to consider.
What Accreditation Do Top Law Schools Have?
When looking for the best law schools to apply to, one of the first things you should look for is whether the school is accredited or not. University and college accreditations ensure that professors, curriculum, and facilities meet the standards of the academic community.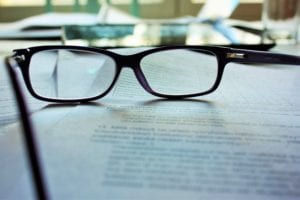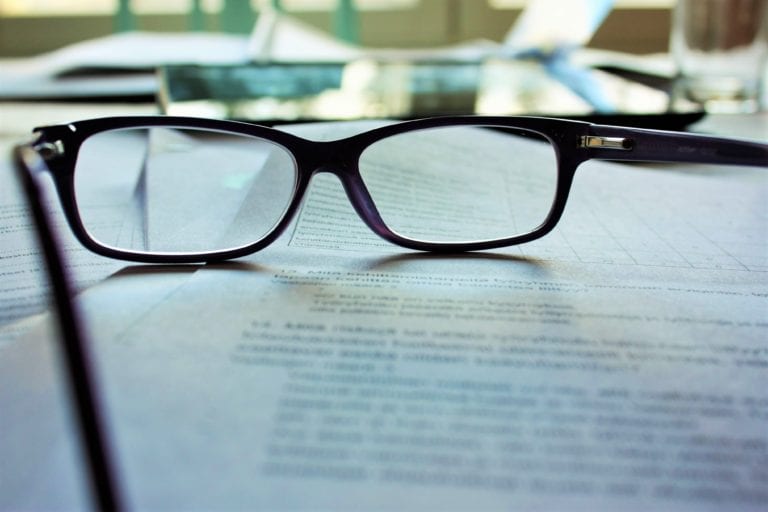 Accredited law schools have received approval from the American Bar Association (ABA). In most states, it is required that applicants for the bar exam must have earned a law degree from an ABA-accredited institution, with one major exception being the state of California. Schools that are looking to obtain ABA certification have to undergo a rigorous three-year process where ABA officials visit the school and meet with professors and administrators.
Consider the following advantages of attending an ABA-accredited law school as opposed to an unaccredited one:
Bar Exam Eligibility: If you have graduated for an ABA-accredited law school, you are eligible to take the bar exam in any state, not just the one that you are in.
Geographic Versatility: No matter where you go within the United States or abroad, an ABA-certified law degree will be recognized as legitimate.
Employability: Many law firms only accept job applicants who have received a law degree from an ABA-certified school.
Educational Quality Guarantee: If you choose to attend an unaccredited law school, there are no promises that you will receive a competitive education. ABA certification ensures that the investment you make in your degree will be worth it.
Fortunately for prospective law students, there is a wide range of public and private universities and colleges that offer ABA accredited curriculum. Additionally, there are many great online schools that offer ABA-certified degree programs for students who require time and travel flexibility.
Where Can I Find Out How to Get a Law Degree Online?
There are a wide range of resources available for law students who are looking for online degree programs.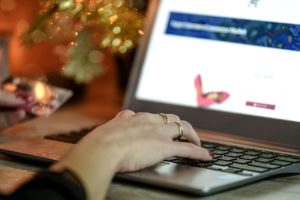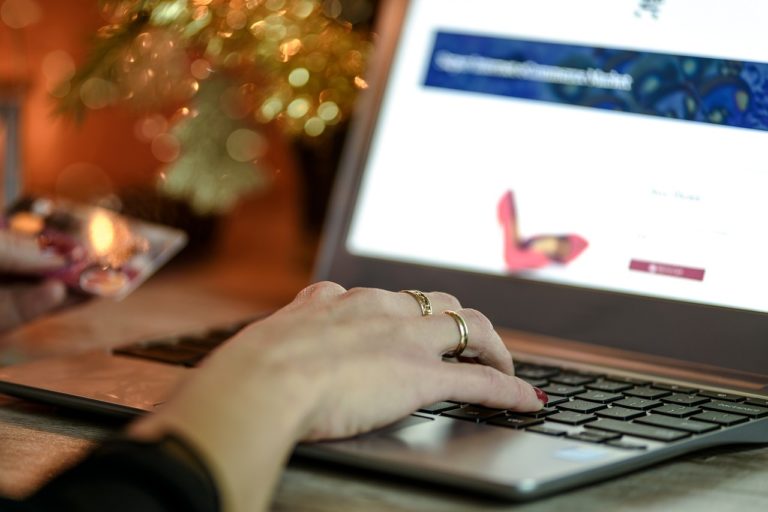 Online JD degree programs allow working professionals to maintain their current employment while working towards a law degree that will qualify them for a promotion or a new job. On campus, schools can sometimes be easier to find and navigate, as there is a large amount of information on them, and when you visit the campus you can ask questions.
Online degrees require prospective students to do internet research, and since you have arrived at Online College Plan you are on the right track. Beyond our website, the best resource for information about finding a law school online would be academic advisors, as they will have the most in-depth knowledge about the specific requirements and academic offerings at their school.
Some pertinent questions that you should be trying to find out about the online law schools you are thinking about applying to include:
Accreditation: The American Bar Association (ABA) certifies online schools as well as on-campus schools, and ABA certification ensures that graduates qualify to take the bar exam.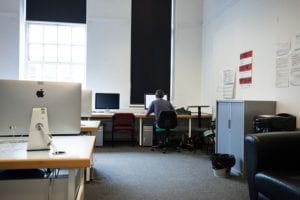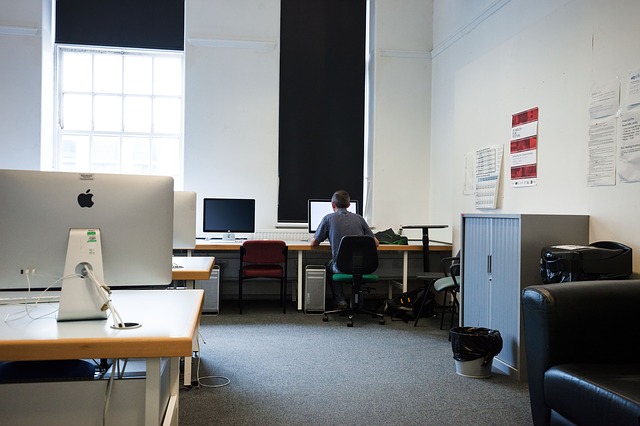 Price: The financial investment of law schools can vary a lot depending on a number of factors. There are many public state schools that offer great in-state tuition rates whether you are taking classes online or on campus. The National Center for Education Statistics is a great resource for researching tuition costs.
Access to Professors: Since the online interface is different from sitting in a room with a professor, you should make sure that professors offer online office hours.
Curriculum: There are many different specializations within the field of law, so you should be sure to find the college or university that offers some of the best majors for law school.
To help you get started, we've compiled a list of the best law schools with online options. If any of these online law schools might be a good fit for you, be sure to follow the links to their school website and request more information, or to speak to a professor or academic advisor.
How Much Does It Cost to Get a Law Degree Online?
Law degree programs often require a large monetary investment that students hope will pay off in the long run. However, there are many schools that offer great deals on their law degree programs which allow students to recoup a return on investment as fast as possible.
There can be a lot of variance in the cost of an online law degree. Some great ways to ensure that you are getting a good deal for your online law degree include:
Apply to public state schools, as they offer great rates for in-state students regardless of whether they are enrolling in online or on-campus classes.
Contact the financial planning office at the schools you are applying to in order to inquire about what the financial aid packages that they offer.
Complete your Free Application for Federal Student Aid (FAFSA) form to see if you are eligible for government-subsidized scholarships and student loans.
Apply to scholarships for online college students that are offered by private companies and institutions other than your school.
What Online School Gives the Most Credits for Law Enforcement Work Experience?
If you have worked in law enforcement you will have gained first-hand knowledge of the legal system, which is an invaluable experience to bring to any classroom environment that focuses on legal theory.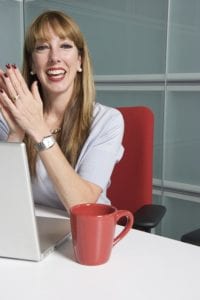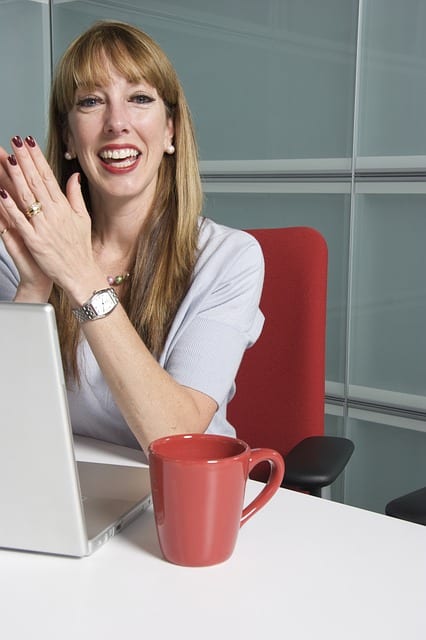 While most schools will accept graduate-level courses from other institutions, colleges and universities are increasingly accommodating professionals with work experience by allowing them to transfer credits based on their experiential learning. All law enforcement recruits are required to attend a police academy where they will take some classes in law. Many of these classes are accepted by some schools as transferable.
If you are looking to find a school that will allow you to transfer the maximum amount of credits from your police academy and law enforcement experiences, you should contact a school's academic advisors and registrar to inquire about their transfer credit policies.
Some schools that award credits for law enforcement work experience include:
Columbia College, which awards up to 24 transfer credits for law enforcement professionals.
Broward College, which awards up to 15 transfer credits for law enforcement professionals.
Kishwaukee College, which awards up to 12 credits for law enforcement professionals.
How Much of Law School Can Be Done Online?
Online law degree programs are designed to accommodate students with full or part-time employment so that they can maintain their current responsibilities while working towards a degree on their own time.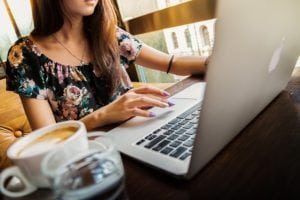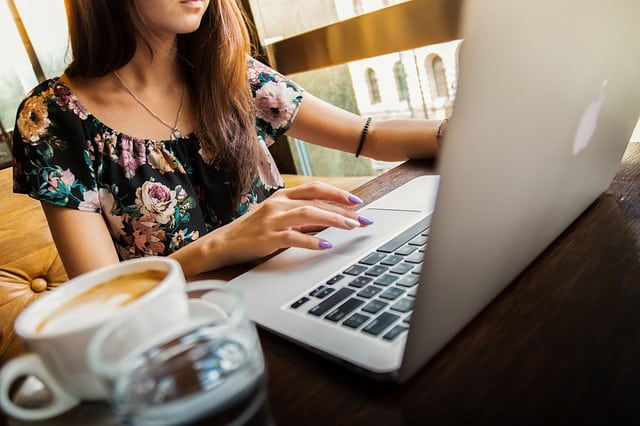 There are a number of renowned law schools that are increasingly offering law degrees that can be completed entirely online. Some schools offer online JD degree programs where all of the coursework can be completed in an online format, but students are required to visit campus to meet with advisors and take examinations.
A few schools that offer online law degrees that can be completed 100% online and do not require students to visit campus are:
Students should be aware that the majority of online law schools are not American Bar Association (ABA) accredited. The ABA requires that students earn no more than 12 credits from online classes, and students are only allowed to take 4 online credits a semester, and cannot take any online credits in their first year of law school. Fortunately, many predict the ABA to broaden its standards for online law degrees in the coming years.
What Can You Do With a Law Degree?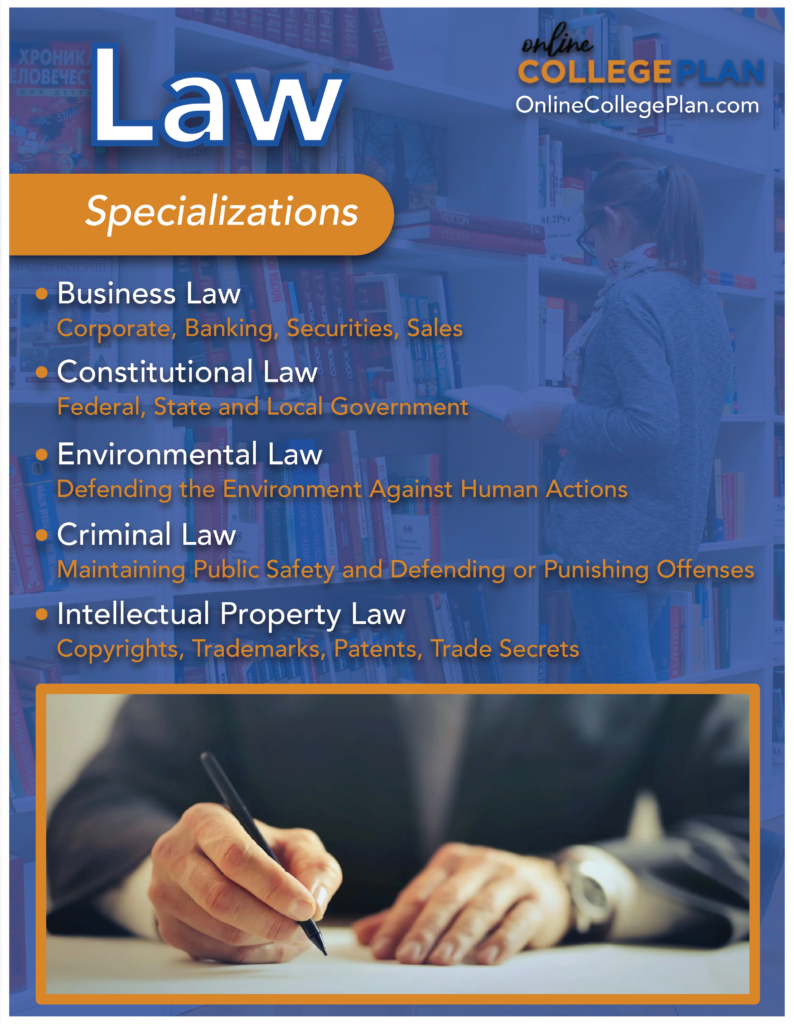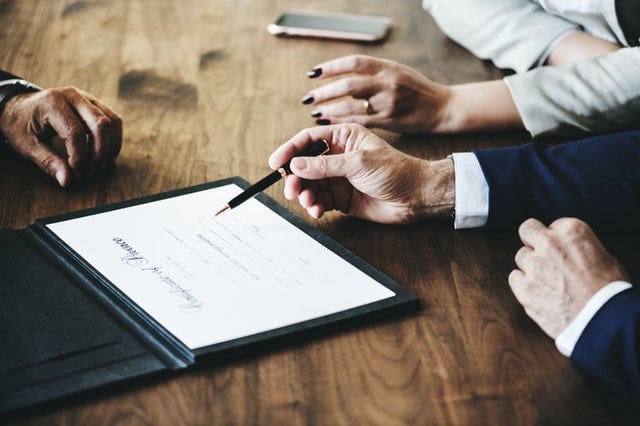 There are a wide array of professions available for graduates with law degrees. Prospective students should be aware that are different types of law degrees and different majors that will dictate the career opportunities for graduates. Some of the most common types of law degrees are:
Corporate
Banking
Securities
Sales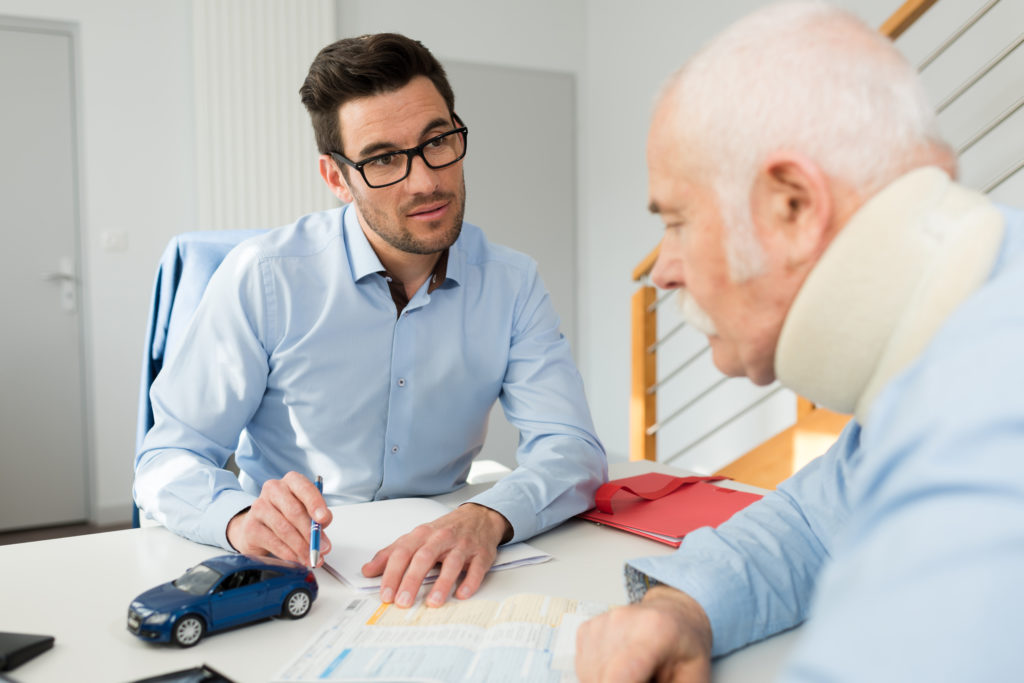 Environmental Quality Improvement Act
National Environmental Education Act
Formation of the Environmental Protection Agency (EPA)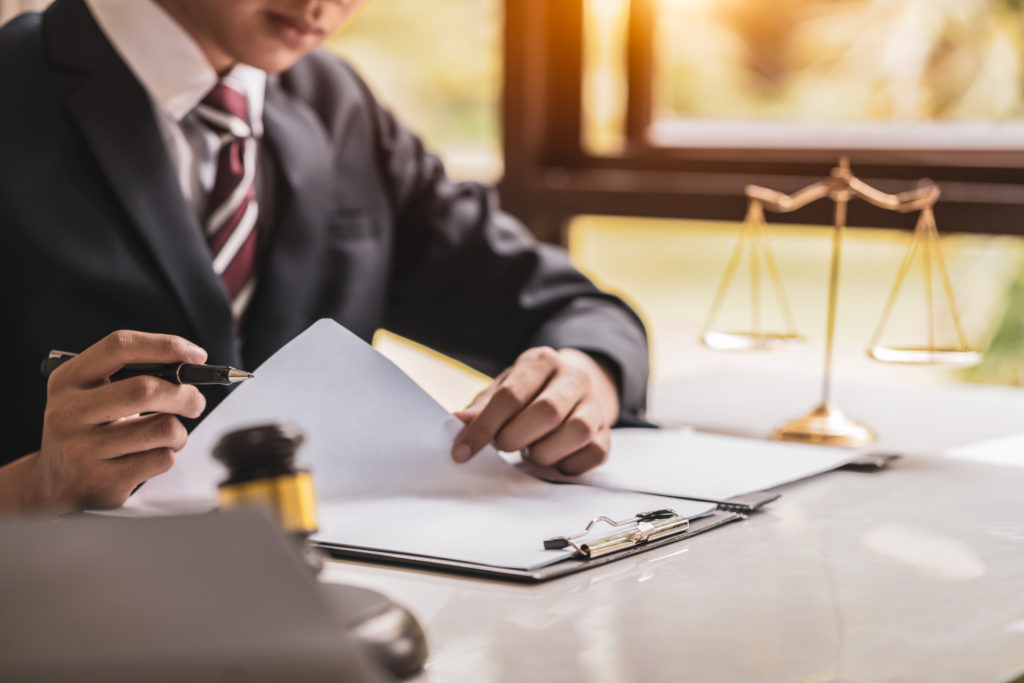 Deterrence: The objective of deterrence is to scare citizens so that they will not commit crimes. This entails the frightening of either the defendant (known as "specific deterrence") or the public ("general deterrence").
Incapacitation: This involves removing the defendant from society, eliminating or significantly reducing the possibility that the individual can commit another crime. Types of incapacitation include incarceration, house arrest, or execution.
Rehabilitation: This requires behavioral modification (educational programs, counseling, etc.) instead of outright retribution. However, rehabilitation can be combined with incapacitation methods.
Retribution: To prevent future crime stemming from the desire for revenge against the criminal, the legal system must demonstrate to the public that the criminal has been adequately punished. This reinforces public trust in the government.
Restitution: Defendants subjected to this punishment type will face financial repercussions. In these cases, the court will order the individual to pay for the harm they've done in the form of a litigation damages award.
Governmental constitutions (from every level of government)
International agreements
Legislation from Congress, state legislatures, city councils, and more
Regulations from the executive branch
Case law through the judicial branch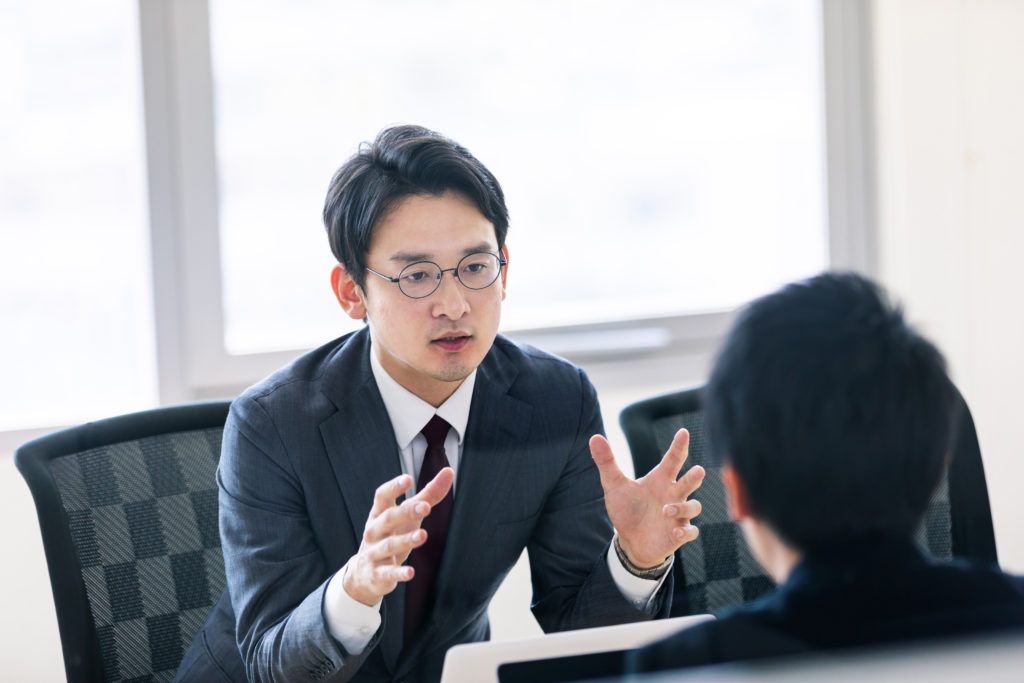 Copyright law: This protects the creators' rights to copy, present, or display works such as fine art, publications, and other entertainment media.
Trademark law: If an entity or individual designs a word, phrase, or symbol for use in a product or service, a trademark lawyer would protect that creation.
Patent law: These lawyers are concerned with a slightly broader range of works, including products, designs, and processes of invention.
Trade secrets: Companies with interests in protecting formulas, innovation processes, and business practices seek protection in this field. This keeps critical corporation information from "outsiders."
While all of these degrees will qualify students to take the bar exam, the employment opportunities and expected pay grade differ based on your degree.
If any of these career choices might be right for you, you should check out some highly renowned online law schools.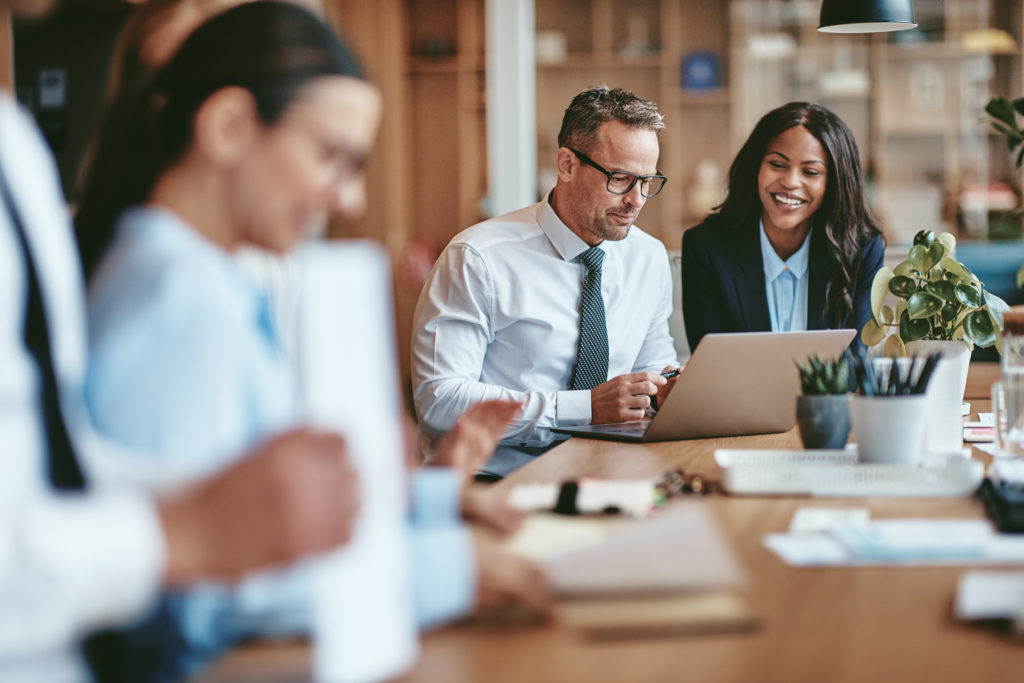 What Type of Skills Do You Need to be a Lawyer?
Legal work is a notoriously difficult field, as many times, you are often responsible for people's lives and the future of local and nationwide populations' safety, health, and education. To thrive as a lawyer, the following skills are non-negotiable:
Critical thinking:

Lawyers must take in and analyze massive volumes of information. Further, you are expected to do so objectively and proficiently. Your work will involve reading and interpreting complex documents, drawing inferences, and drawing connections with impeccable problem-solving abilities.

Interpersonal communication:

Written and oral communication are essential tools in legal professions. Once you have inferred details from documents and heard recollections and arguments, your responsibility is to convey the necessary information clearly and succinctly to guide your clients toward a resolution.

Note: On a more technical level, you'll need a working knowledge of many stylistic and standardized aspects of English writing, including grammar, syntax, semantics, and pragmatics.
Research:

To do your job effectively, you will need to research many case law, current regulations, and more to remain updated on the statutes that define and shape your role. You must then be able to interpret the researched legal information effectively.

Technological skills:

To many people's surprise, the use of technology is a fundamental part of all lawyers' work. Whether you work independently or in a firm, you must master word processing software, time logging, and billing programs, communications systems, and much more.
What Licensing or Certification Will I Need For a Law Degree?
In order to gain your license to practice law, you will need to complete a number of steps. The certifications and requirements that you will need to have before becoming a full-fledged lawyer include:
Bachelor's Degree: You will first need to complete an undergraduate education in order to qualify for graduate-level law degree programs.
Law School: The next step is to attend a law degree program that has been accredited by the American Bar Association (ABA).
State Bar Exam: Once you have completed law school you will be eligible to take the bar exam in the specific state where you are looking to practice law.
Character and Fitness Review: After passing the bar exam, you will have to display that you undergo a moral character and mental fitness review which involves a background check.
Oath: Potential lawyers will have to take an oath that says they will uphold the laws of the Constitution as well as the laws of the particular state.
Once you have completed all of these tasks, you will receive your license and be ready to practice law.
What State Bars Accept Online Law Degrees?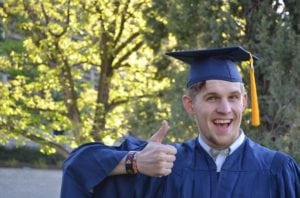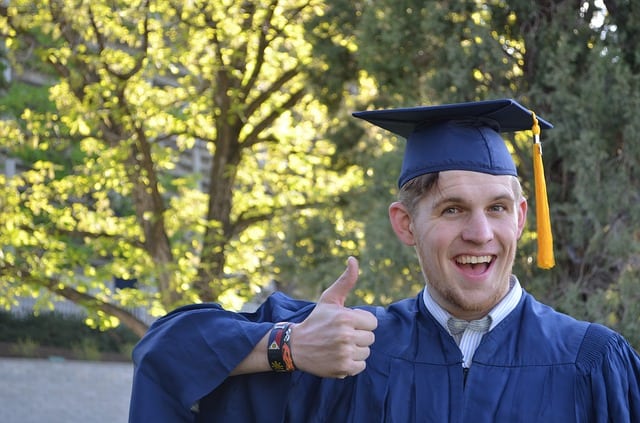 Any degree program that is certified by the American Bar Association (ABA) will be accepted for any state bar exam. Unfortunately the ABA restricts the amount of law school online courses that can be taken to earn a law degree. The ABA requires that:
Students take no more than 12 credits online.
Of the 12 credits, students can take no more than 4 per semester.
Students are not allowed to take any online credits in their first year of law school.
These rules effectively eliminate 100% online law degree programs from ABA certification. So there are only four states that allow online law degree holders as eligible to sit for their bar exam:
California
New Mexico
Maine
Minnesota
There are also some states that allow lawyers who are licensed in other states to sit for their bar exam, including Wisconsin and Vermont.
However, please note that the COVID-19 pandemic has drastically changed the way programs are being structured. To find out if anything has changed, you should contact your own state board to determine if online education will limit your ability to sit for the bar exam. For more information, visit the state board of bar examiners or have a look at the most recent Comprehensive Guide to Bar Admission Requirements.
Career Options After Earning a Law Degree
After you earn your online law degree, there are a plethora of career opportunities available to you. A few exciting law careers that may interest recent graduates and prelaw students include those listed below.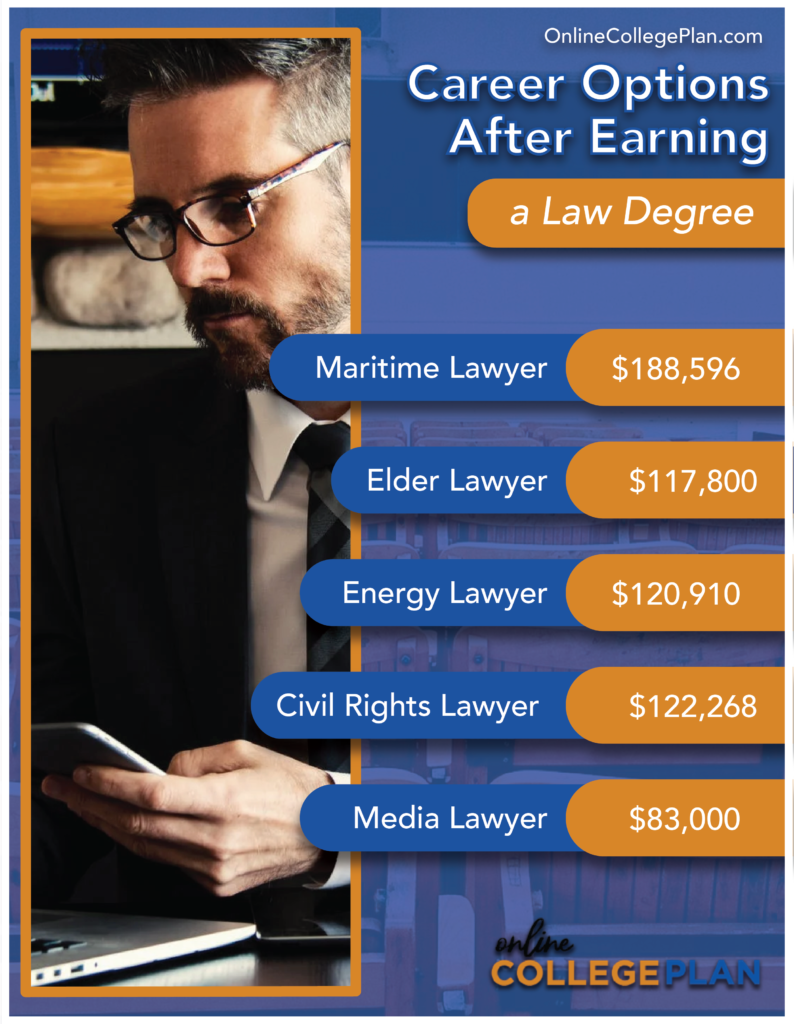 Admiralty (Maritime) Lawyer
As the name implies, this field of law concerns the regulation of economic transactions and disputes over property that involve any of the following:
Marine trade

Sailors

Marine navigation

Land-based activity that is maritime in some way
Maritime law applies only to navigable waters, which are water bodies that can be used for interstate or foreign commerce.
To become a maritime attorney and earn the average annual salary of $188,596, you would need to earn a Juris Doctorate from an accredited law school, pass your state bar exam, and secure a license to practice law in your state.
Elder Law Attorney
Lawyers focusing on elder law are concerned with issues that affect seniors' lives, including legal, medical, family, and other matters. You may also represent individuals with disabilities and their families.
Still, other authorities state that, despite this vast range of civil matters, the three pillars of elder law include:
Estate planning

Medicaid, disability, and long-term care

Guardianship
There are currently only 500 elder law attorneys in the United States, earning an average of $117,800. To become a Certified Elder Law Attorney (CELA), a status issued only by the National Elder Law Foundation (NELF), you must meet the following criteria:
You have practiced law for five years minimum before applying

You must have "substantial involvement" in elder law for a minimum of three years before applying, illustrated by documentation of a minimum of 60 elder law matters or cases

You must have completed at least 45 hours of continuing elder law education during the three years before applying

You must have at least five attorneys as references, three of whom must not have worked with you in a legal capacity and must have dedicated a certain number of hours to elder law

Pass a 5.5-hour exam in elder law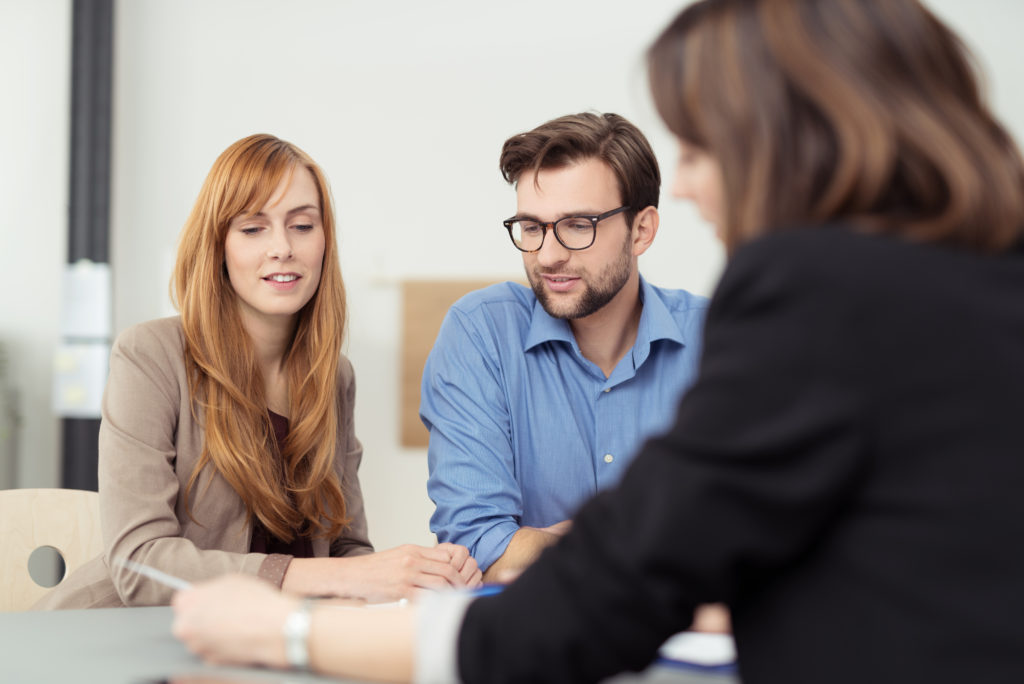 Energy Lawyer
Energy law is closely related to environmental law. It concerns numerous economic, legal, communications, technological, and more factors related to the energy industry.
You might work with municipal utility companies, large power corporations, or any sort of energy producer that falls between these two categories. Keep in mind that this field is constantly in flux, according to many.
Energy lawyers must attain a Juris Doctorate and pass the bar exam in their state to practice. On average, these legal professionals may earn about $120,910 per year, on par with all lawyers.
Human Rights or Civil Rights Lawyer
A human rights lawyer is any legal professional who offers counseling or representation to individuals whose rights have been violated in some capacity. These lawyers are essential in maintaining the right to a fair trial as they fulfill a person's right to legal assistance.
Governments cannot interfere with a human rights lawyer's choice of client and case, and they must always respect and provide the lawyer's the same level of confidentiality in client communication as any other legal practitioner.
To become a human rights lawyer and earn an average salary of $122,268, you will need to earn a Juris Doctorate. You are also strongly encouraged to participate in MOOT courts to hone your skills and join legal clinics for hands-on experience. Of course, you will also need to pass the bar exam.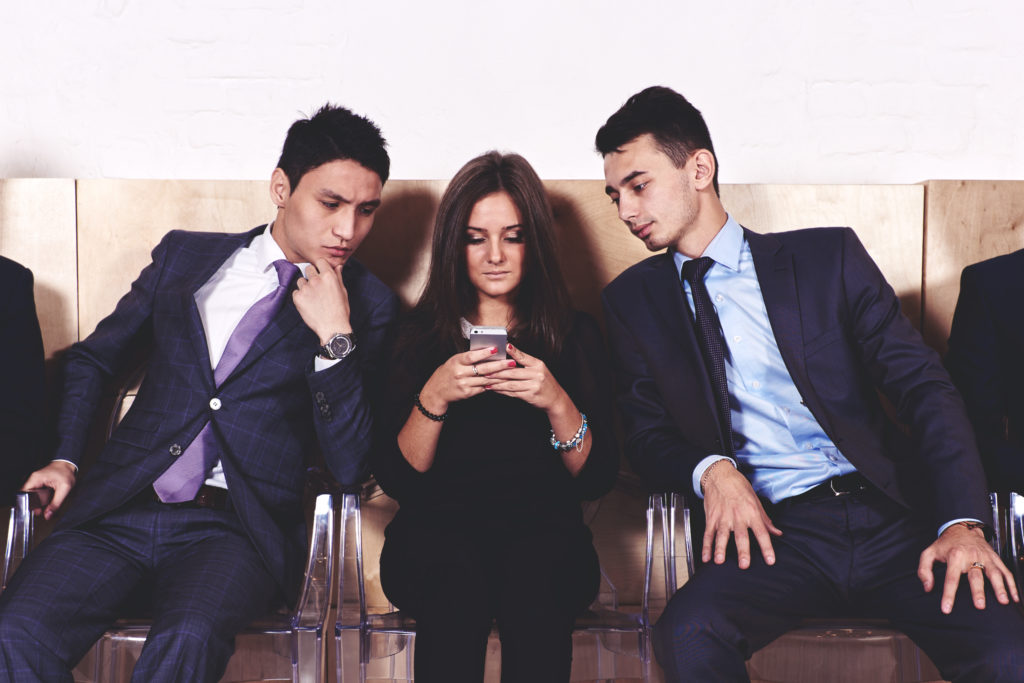 Media or Entertainment Lawyer
This is one of the broadest fields of law, as Kirk T. Schroder stated in his writing for the American Bar Association, "No body of case law per se constitutes 'entertainment law.'" Your role may require the protection of IP, representation in disputes, business management, and more.
To become an entertainment lawyer with an average salary of $83,000, you can either earn a Juris Doctorate or this degree in addition to a certificate in entertainment law, offered by some schools. It is highly recommended that you major in law in an institution in entertainment hubs like Los Angeles and New York City. You'll also need to pass the bar exam.
Related Articles:
What are the Best Majors for Students Planning to Attend Law School?