What Can I Do With a Degree in Special Education?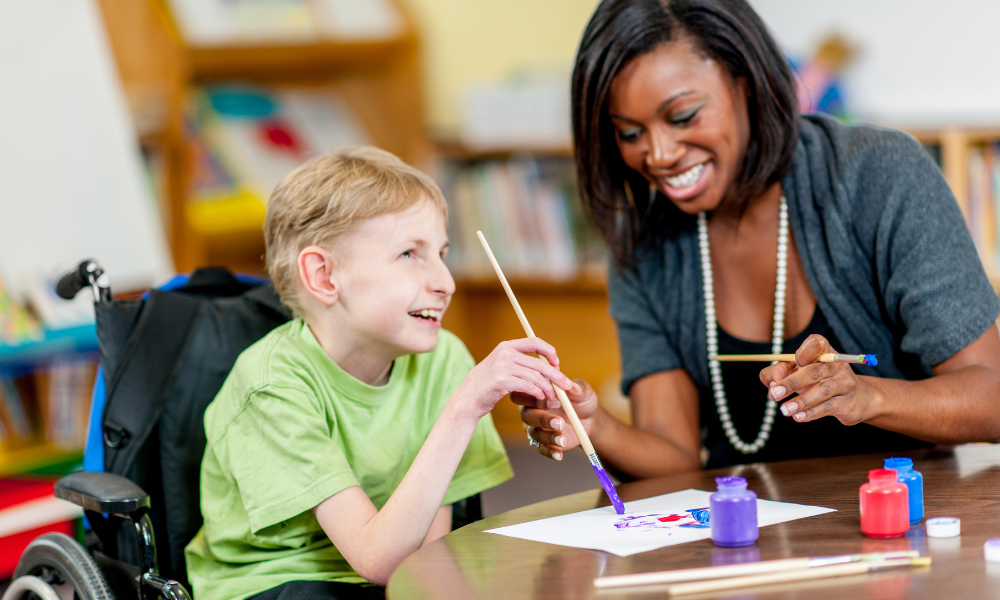 Find your degree
Online College Plan is an advertising-supported site. Featured or trusted partner programs and all school search, finder, or match results are for schools that compensate us. This compensation does not influence our school rankings, resource guides, or other editorially-independent information published on this site.
Special education teachers are some of the most valuable educational professionals in the United States, as they give their students a chance to overcome challenges, maximize their potential, and find success in society. Special education is one of the most rewarding fields in education, as there is a high potential to create a tangible and positive effect on the lives of so many children.
What is Special Education?
Special education is the field of education that instructs students with cognitive disabilities, language impairment, autism, orthopedic disabilities, and other challenges. Most special education teachers have an understanding and a degree in general education and then specialize in a specific type of special education.
If you are thinking about becoming a special education teacher, administrator, or therapist, the first thing you will need is a bachelor's degree in education, but if you have already earned your bachelor's degree, the next step will be to earn a masters in education with a specialization within the field of special education.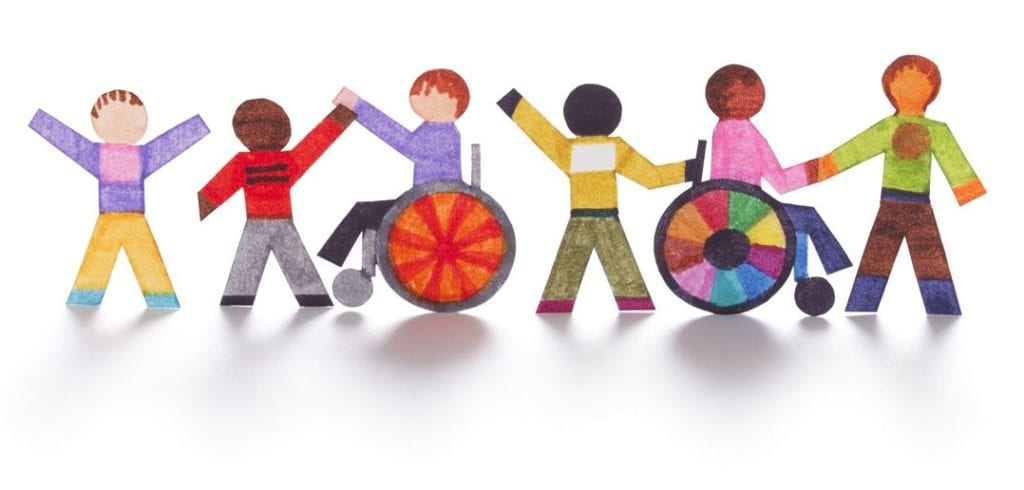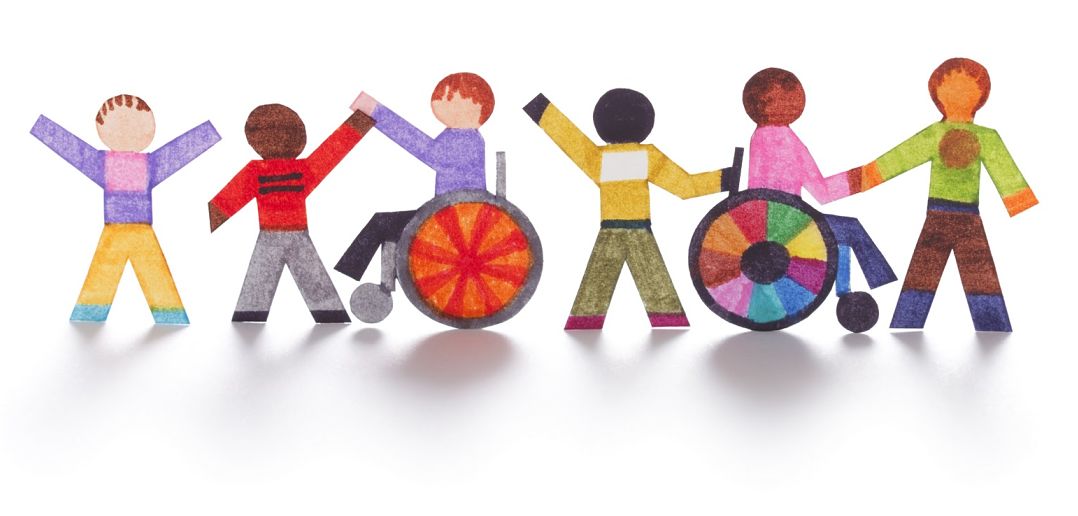 What Can I Do With a Degree in Special Education?
There are a number of jobs that graduates with a degree in special education are qualified for. If you have earned your bachelor degree in special education and are weighing employment and grad school options, there are a lot of choices available for you. Your masters in special education program will dictate your field of specialization and will dictate your career options. Some of the specializations that are available for prospective special education professionals include:
Early Childhood Special Education: Students with disabilities benefit immensely from classroom development before kindergarten. Early childhood special education teachers provide their children with developmental experiences that help them address specific challenges while they are young enough to adapt easily.
Autism Spectrum Disorders: Many special education students do not have physical disabilities, and instead face social challenges that can hinder their ability to enter society after they graduate. Teachers who work with autistic children need a special sense of empathy, organization, and communication.
Applied Behavioral Analysis: Applied behavioral analysis is a specific type of therapy that has been developed to help children with autism and Asperger's syndrome. It places an emphasis on improving specific social skills such as communication and reading while implementing adaptive learning skills such as fine motor dexterity, hygiene, and job competence.
Gifted and Talented Education: Special education also includes providing individualized curricula for precocious children who function at a higher level than general education for their age. Gifted and talented teachers can provide their children with innovative material that engages their minds and inspire them to utilize their gifts.
Visual Impairment: Working with children who are blind or have visual impairment can be especially challenging, though new adaptive technology is making it easier for them to navigate the world. Visual impairment teachers work with children to utilize new adaptive technology, understand braille, and find ways to utilize their other five senses.
Moderate or Severe Disabilities: Moderate and severe disability teachers work with children who face challenges that make it difficult for them to function like most human beings. Many teachers who specialize in moderate to severe disabilities will work with students in a one-on-one environment.
Should I get a Doctorate in Special Education?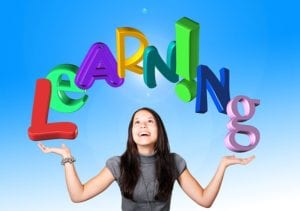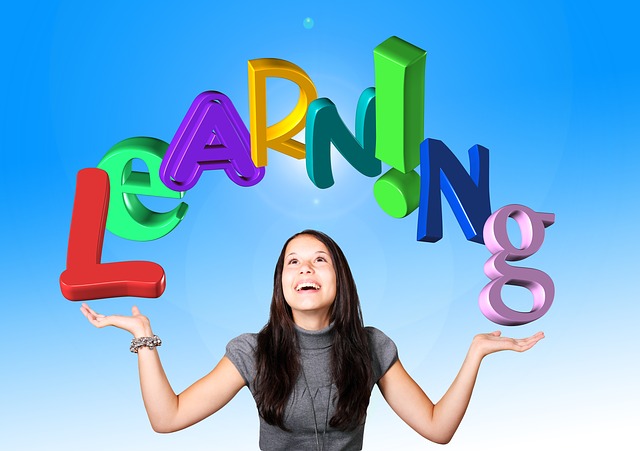 Special education teachers are required to earn their master's degree in special education but do not necessarily need a doctorate. You should look into pursuing a doctorate in special education if you have a specific career path in special education that goes beyond teaching. The career options that will be available for graduates with a doctorate in special education depends on the type of degree that you earn. Some types of doctorates in special education degree programs include:
Special Education Leadership: A doctorate in Special Education Leadership will give students the knowledge and skills to become effective special education administrators, allowing them to create widespread beneficial change in the special education system. Special education leadership graduates can go on to become principals, counselors, and chancellors.
Curriculum and Instruction: A doctorate in curriculum and instruction will give students the ability to create standard curricula and provide a structure for other teachers to use throughout their school year.
Leadership for Educational Equity: Special education requires additional resources for children such as therapy, psychology, and one-to-one teaching, all of which cost money. Graduates with a doctorate in leadership for educational equity can become advocates who lobby for the resources that can allow special education students to get the help and support that they need to thrive.
Educational Technology: Adaptive educational technology is especially important for special education students who have handicaps that can be overcome with state-of-the-art equipment such as augmentative communication systems.
If you are considering earning a doctorate in special education but are worried about the time commitment and logistics, you should check out our ranking of the top online doctorate programs in education. If any of the schools on our list interest you, be sure to follow the links to their school website and request more information.
What Can I do with a Special Education Degree Besides Teach?
Special education teachers work in a team with a wide range of professionals that are trained to help children with different needs. Beyond working hands-on with children, there are administration, education technology, and advocacy jobs that are available for graduates with a special education degree. Some of the other jobs that are available for graduates with a degree in special education, besides teaching, include:
Special Education Administrator: Working as a principal, coordinator, or counselor will allow you to use organizational skills to ensure that your school, program, or agency runs smoothly and helps their students and teachers work in a structure that allows them to grow.
Special Education Advocate: Special education advocates lobby government officials to allocate resources to special education initiatives like the Education for All Handicapped Children Act. Special education is much more expensive than general education, so additional budgeting often has to be fought for.
Occupational Therapist: Occupational therapists work hands-on with students and patients to learn skills, such as getting dressed, household chores, and hygiene, that they can put to use in everyday life.
Physical Therapist: Physical therapists work with students and patients who have physical challenges that prevent them from navigating the world like most other humans. Physical therapists who work in special education often teach children to equipment that is specially made for their needs.
Speech-Language Pathologist: Speech-language pathologists help students improve their literacy and communication skills by meeting with them in one-on-one settings and working to achieve specific goals.
Psychologist: Psychologists help students who have emotional or behavioral challenges by diagnosing them and providing the proper resources to help them address their challenges.
Where Can I Learn How to Become a Special Education Teacher?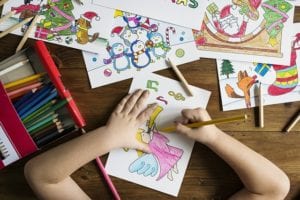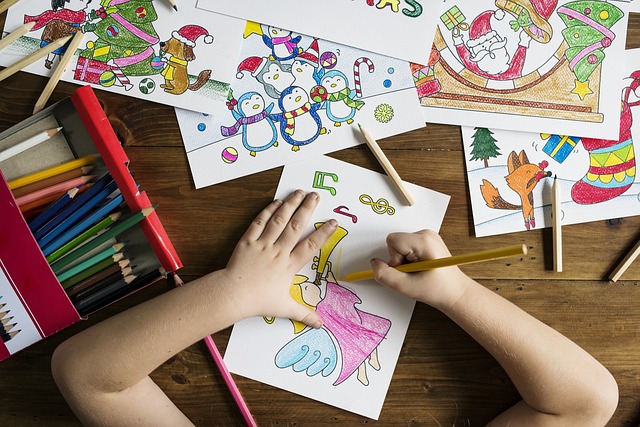 The number of schools that offer education degree programs can be overwhelming. Fortunately, here at OnlineCollegePlan, we have compiled a large number of resources that can help you begin your school search. Before looking at schools, however, you should have an idea of what your academic and professional priorities and expectations are.
A few things for you to consider before you start looking at specific schools are:
Price range: The price of special education degrees vary greatly, and there are many programs and companies that provide substantial financial support for students who are earning a degree in special education.
Location: Finding a school that has a great special education program near your home can be challenging. Fortunately, there are many great online education degree programs that allow you to take classes anywhere you can find an internet connection, and save on commuting time and money.
Scheduling format: If you are worried about maintaining your current responsibilities while working towards your degree, there are a variety of scheduling options available for students, including part-time, accelerated, and asynchronous class schedules. An online degree will allow you to take classes whenever your schedule is open.
Once you have an idea of what you are looking for in your special education degree program, you are ready to start looking at specific schools. Some of the resources that we have compiled here at Online College Plan include FAQs, Rankings, and featured articles. Some of our resources that are related to special education degrees include: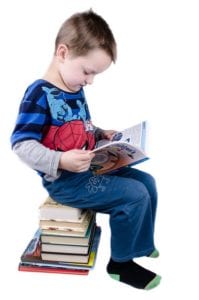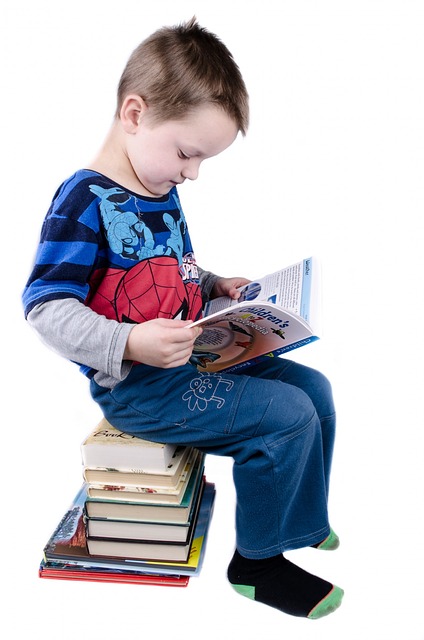 If any of the schools that you find while looking through our rankings or FAQs interest you, you should be sure to follow the links and visit their school website to request more information about their particular programs. In addition to providing you with the skills necessary to become an effective teacher, administrator, or therapist, your professors and advisors in your degree program will provide you with guidance on finding, applying, and earning certification for your desired career.
What Do Special Education Teachers Do?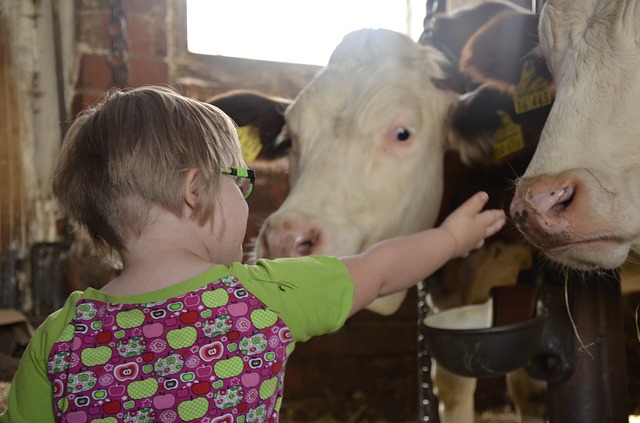 Special education teachers usually work in the classroom, and design lesson plans that progress their students through an overall curriculum while working with individual students on specific goals.
The goals for each child is individualized based on their abilities and challenges, and are written up in a Individualized Education Program (IEP), which states the child's present level of performance, their educational progress, their goals for the current school year, and a recommendation for necessary therapy and next year's classroom. IEPs are devised and updated throughout the school year to reflect a student's progress and goals. Beyond devising lesson plans, leading a classroom, and writing IEPs, some other tasks that special education teachers have to perform include:
Supervise one-to-one aids and other assistant teachers in their classroom so that each child gets the support and individual attention that they need to grow and flourish.
Meet with their students' parents to discuss home life, educational prospects, and developmental opportunities.
Advocate with authorities for their students to receive the therapy, assistance, and environment that they need to reach their full potential.
How Much Do Special Education Teachers Make?
The average special education teacher's salary is $61,820 per year, and there are currently about 476,300 special education teachers employed in the United States. The field of special education is projected to grow, as the number of employed special ed teachers is expected to increase by 4% over the next decade. There are a number of variables that can affect your annual salary as a special education teacher, including:
Your Location: Teachers that work in urban areas often can expect to earn more than their rural and suburban counterparts.
Level of Education: Having earned your master's or doctoral degree in special education will increase your expected pay grade.
Experience: The amount of time you spend in the field of special education will gradually increase your salary.
Also, there are many specialized professions that work as a team with special education teachers, who make a higher annual salary. Some other types of professionals who work in special education are: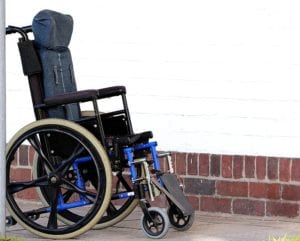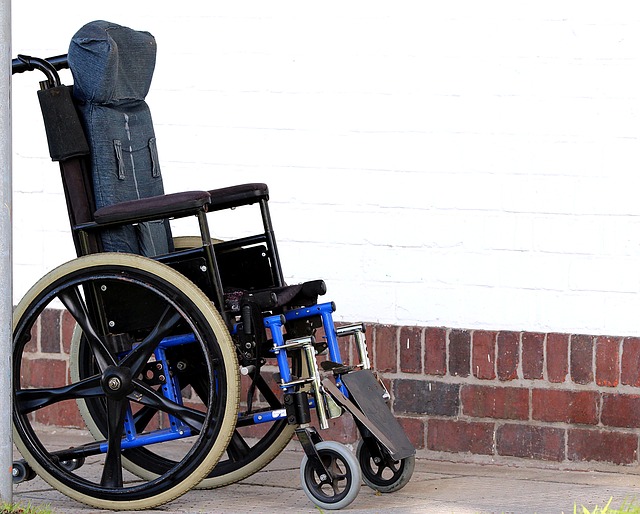 Occupational Therapists, who earn an average salary of $85,570.
Speech-Language Pathologists, who earn an average salary of $79,060.
Physical Therapists, who earn an average salary of $95,620.
Psychologists, who earn an average salary of $81,040.
What Kind of Certification Does a Special Education Teacher Need?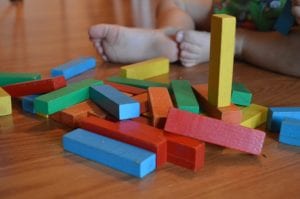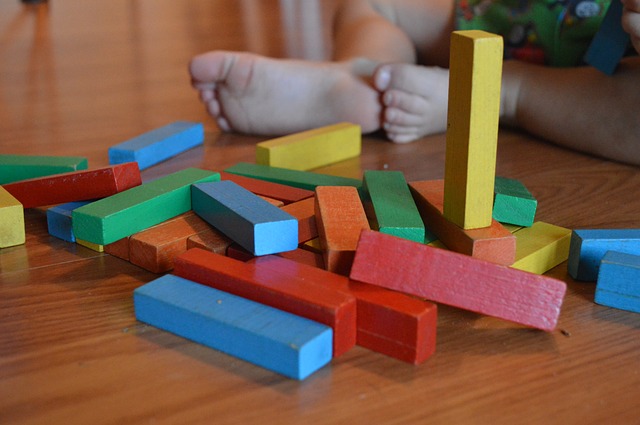 Special education certification varies by state, but most states require their special ed teachers to have earned a master's degree and pass a background check. While special education teachers do not necessarily need a general education certification, it is highly recommended.
Dual certification in special ed and general ed will make you a more versatile teacher and help immensely with job searches. There are some schools that have integrated classrooms where high-functioning special education students and general education students learn and develop together. Fortunately for degree students, their professors and advisors will help them understand their state's certification process, and guide them toward obtaining the certification they need for their desired position.
Are There Any Organizations a Special Education Teacher Should Join?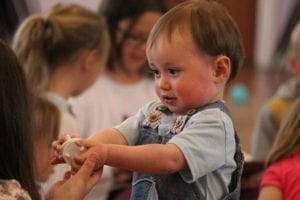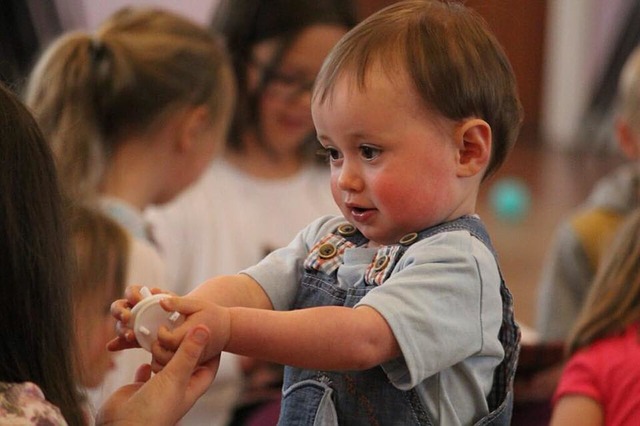 Yes, there are a variety of organizations that are highly suggested for special education teachers who are starting their career. These organizations provide teachers with up-to-date research, standards for best practices, and networking opportunities. A few great organizations for special education teachers to belong to are:
National Association of Special Education Teachers (NASET)
The Council for Exceptional Children (CEC)
National Education Association (NEA)