Find your degree
Online College Plan is an advertising-supported site. Featured or trusted partner programs and all school search, finder, or match results are for schools that compensate us. This compensation does not influence our school rankings, resource guides, or other editorially-independent information published on this site.
Sewanee is a private, coed, Episcopal-affiliated liberal arts college in Sewanee, Tennessee. It's a member of the Associated Colleges of the South.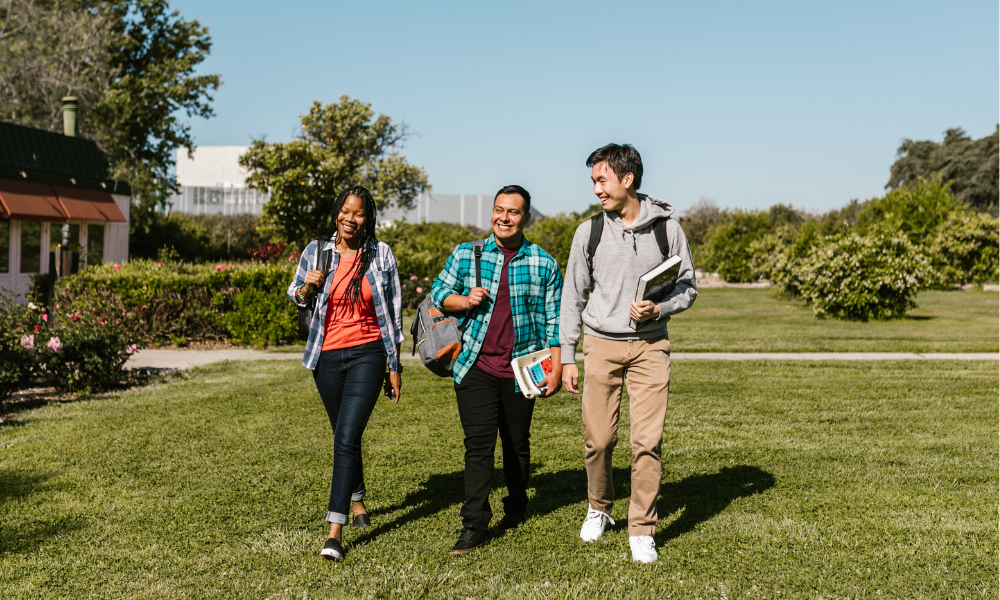 History and Pedigree of Sewanee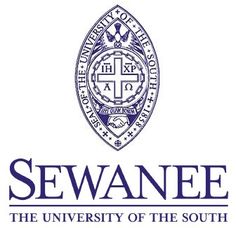 Sewanee's history is remarkable. It was founded in 1857 by delegates of ten dioceses of the Episcopal Church. These dioceses hailed from Alabama, Arkansas, Florida, Georgia, Louisiana, Mississippi, North Carolina, South Carolina, Tennessee, and Texas, and climbed up Monteagle Mountain with Bishop Leonidas Polk. Their goal? To found a southern university not tainted by Northern culture. The Civil War was just four years away, and one founder of Sewanee, Tennessean Bishop James Otey, saw the school as part of the coming conflict. From their mountain top roost, Otey said the college would, "materially aid the South to resist and repel a fanatical domination which seeks to rule over us." Much of the money used to found the Sewanee came from John Armfield, a slave trader who offered $25,000 annually to endow the college. But Armfield, Polk, and the others' dream of an independent, anti-Northern institution was delayed by the Civil War. In 1863, a marble cornerstone of the school was blown up by Union soldiers, stalling construction until 1866. Sewanee eventually held its first convocation in 1868, with 9 students and 4 faculty. By the beginning of the 20th century, Sewanee had become renowned for its preparatory school, college, and seminary programs. It was also respected for its upstart athletics. Its 1899 football team went undefeated at 12-0 and won five of those games in 6 days while traveling approximately 3,000 miles. Sewanee went 91–0 during the road trip while facing Texas, Texas A&M, LSU, and Ole Miss.
In the 20th century, Sewanee adopted Greek life, a movie theater, and continued to integrate itself into the small mountain town that had extended thousands of acres to its mission. It added an airport (where students can take sport aviation), women students (1969), musical traditions, a student union (1974), and new facilities in science, forestry, and geology.
Today the school hosts 1,500 students on 13,000 forested, elevated acres.
Featured Programs
Sewanee's campus (known as "The Domain" or "The Mountain") is renowned for its beauty. It overlooks the Tennessee Valley and offers students an extremely unique combination of forested, mountainous landscapes on the Cumberland Plateau. In 2011, Travel + Leisure called it one of the most beautiful college campuses in America. Reflecting its natural beauty, Sewanee has taken a vow of sustainability, hosting an annual Sustainability Week and becoming a 2007 signee of the Presidents Climate Commitment. Sewanee is doing its part with environmental education programs, as well as taking action in energy conservation, renewable energy generation, and much more.
Sewanee has received high marks in recent years. It was ranked 45th among liberal arts colleges by U.S. News & World Report in 2015, and 94th by Forbes on their 2016 America's Top Colleges List.
Sewanee's Curriculum
Sewanee is divided into three academic umbrellas, a College of Arts and Sciences, School of Letters and School of Theology. The College of Arts and Sciences offers an impressive roster of majors including American Studies, Anthropology, Arabic, Archaeology, Art, Art History, and Visual Studies, Asian Studies, Biochemistry, Biology, Business, Chemistry, Chinese, Classics, Earth and Environmental Systems, Economics, Education, English, Environmental Studies, European Studies, French and French Studies, German, History, Humanities, International and Global Studies, Italian, Japanese, Library Resources, Linguistics, Mathematics and Computer Science, Medical Humanities, Medieval Studies, Music, Neuroscience, Philosophy, Physical Education and Athletics, Physics and Astronomy, Politics, Psychology, Religious Studies, Russian, Shakespeare Studies, Southern Appalachian and Place-based Studies, Spanish, Swahili, Theatre and Dance, Women's and Gender Studies, and others. The School of Letters offers M.A. and M.F.A. programs in literature and creative writing. Finally, the School of Theology offers Masters in Divinity, Arts, Sacred Theology, a Diploma in Anglican Studies, a Certificate of Theological Studies, and a Doctor of Ministry.
Explore Sewanee, Tennessee
One of the coolest things about Sewanee is that cars are far less necessary than in other parts of the country. You'll need them to leave town, and to leave town or access some mountain roads, but for the most part the town itself can be explored on foot or by mountain bike. Gorgeous valleys, unusual rock formations, hiking trails and lush forests are all within reach. Students, faculty and alumni are allowed to camp in Sewanee, and rock climbing is another favorite activity. There are caves to explore (but doing so without a guide isn't recommended). There are a few local bars that import musicians on weekends, and a small movie theater that shows second-run and foreign films. There are also a surprising amount of places to shop and eat in Sewanee, with more options in nearby towns Monteagle, Tracy City and Cowan. Treasured spots include the Sewanee Bookstore, Taylor's Mercantile (gifts and flowers), The Lemon Fair (gift shop of homemade and fanciful items) and Locals, where artists work with canvas, wood, copper, clay, glass, salvaged metals and bronze.
What Makes Sewanee Unique: Small Size and Intimacy
When students at Sewanee are asked what makes the school special, they often point out the coziness of the mountain retreat, and their small class sizes. The faculty/student ratio is about 12:1, and there will be times that Sewanee classes have less than 10 students. Students say this intimacy gives them access to their professors that they wouldn't expect at a larger university. Sewanee students and professors regularly eat together, walk together, because they all live together on top of a mountain. Who else can say that about their college experience? Another perk is the community forged among students with the same major, and the student body at large. Sewanee's intimate, reclusive society comes with fun traditions like "The Order of the Gownsmen," a society for honor students founded in 1873, complete with beautiful black gowns.
Sewanee University Website
https://www.sewanee.edu
Sewanee Accreditation
Sewanee is accredited by the Southern Association of Colleges and Schools Commission on Colleges to award baccalaureate, master's, and doctorate degrees.
Sewanee Mission Statement
Sewanee is committed to nourishing mind, body and spirit, while fostering a respect for the dignity and empowerment of others and a reverent concern for the world. Its core purpose is to enable "students to live with grace, integrity, and a reverent concern for the world."
Sewanee Mascot:
University of the South Tiger
HCC Colors
Purple and Gold