Find your degree
Online College Plan is an advertising-supported site. Featured or trusted partner programs and all school search, finder, or match results are for schools that compensate us. This compensation does not influence our school rankings, resource guides, or other editorially-independent information published on this site.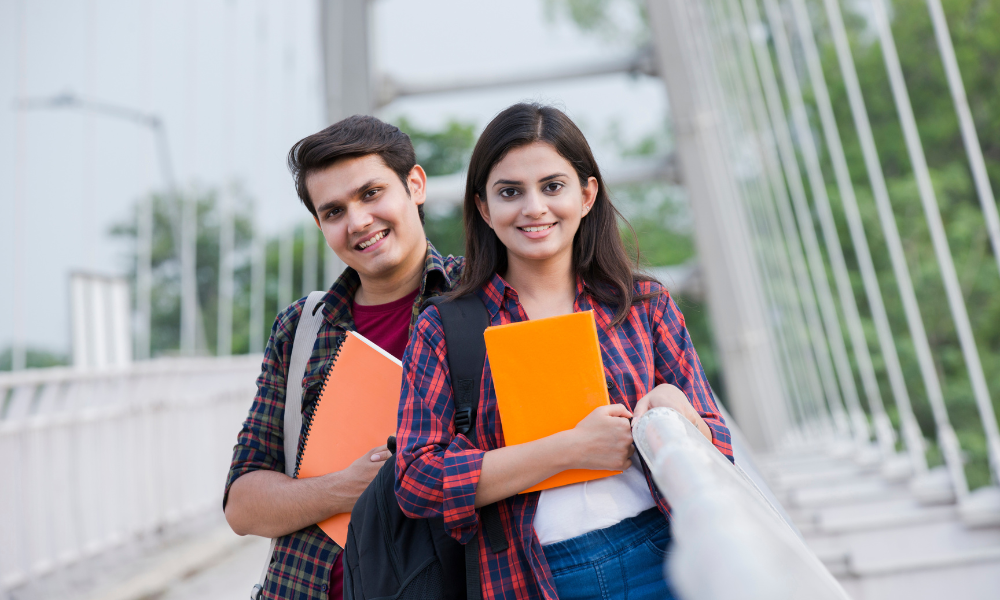 History
Rowan University is a public research university that was founded as Glassboro Normal School in 1923. The school was built on 25 acres which was donated by 107 local residents. In the 1930s the school was renamed New Jersey State Teacher's College at Glassboro, then Glassboro State College in 1958. By the 1970s the college had grown and begun adding programs to expand its curriculum to include programs in areas such as business and communications. The school was renamed Rowan College of New Jersey in 1992 in honor of benefactor and industrialist Henry Rowan and his wife who gifted $100 million to the institution – the largest gift to a public college at the time. It was five years later, in 1997 when Rowan officially gained university status and became Rowan University.
Rowan University

Today, Rowan University is a bit more than 25 acres – closer to 200 acres in order to serve 18,484 students. Undergraduate enrollment was 15,401 for the 2017 school year and graduate enrollment was 3,083 students that same year.
Rowan University offers more than 80 bachelor's degrees and over 60 master's degrees. In addition, there are 5 doctoral programs and 2 professional degrees. There are also undergraduate and post-baccalaureate certificate programs offered at Rowan.
Featured Programs
RU is organized into the following schools, colleges, and division:
Rohrer College of Business
College of Communication & Creative Arts
College of Education
Henry M. Rowan College of Engineering
College of Humanities & Social Sciences
College of Performing Arts
College of Science & Mathematics
School of Earth & Environment
School of Health Professions
Graduate School of Biomedical Sciences
Cooper Medical School of Rowan University
Rowan University School of Osteopathic Medicine
Global Learning & Partnerships
College Rankings
Rowan University has quite a few accolades which can be found on their website. The following are rankings produced by OnlineCollegePlan which feature RU.
Glassboro, New Jersey
Glassboro is a borough in Gloucester County, New Jersey. The township of Glassboro was created by New Jersey Legislature on March 11, 1878, and was incorporated as a borough on March 18, 1920.
As the name suggests, the borough is named for the glass industry. In fact, the original land purchased by local citizens for Rowan University included the Whitney mansion which is known today as Hollybush. The Whitney family were owners of the Whitney Glass Works during the 1800s and the family had still owned the land until the time of the purchase.
Glassboro and the surrounding area offer residents and visitors alike a pleasant time out with plenty of options for dining, or a visit to Washington Lake Park, or maybe visiting the Heritage Glass Museum or the Rowan University Art Gallery. Those with an appreciation for crafted alcohol may enjoy Summit City Farms & Winery, a visit to nearby Heritage Vineyard, or Human Village Brewing Co.
Unique Facts about Rowan University
Cooper Medical School of Rowan University opened in Camden in 2012 and was the first public medical school in New Jersey not associated with the University of Medicine and Dentistry of New Jersey. The following year, when UMDNJ dissolved, it was able to acquire the School of Osteopathic Medicine and became the second university in the United States to offer both an M.D. and a D.O. medical program.
In 1967 when the school was still known as Glassboro State College, it hosted the Glassboro Summit Conference between U.S. President Lyndon B. Johnson and Soviet Premier Alexei Kosygin.
Rowan University Online Programs
Rowan University has many online degrees and certificate programs for both undergraduates and graduate students. Out-of-state applicants can check to be sure they will be able to participate in the online programs. Rowan University is currently able to offer online programs to students living in the United States with the exception of Massachusetts or the Commonwealth of the Northern Mariana Islands.
Online Programs:
Autism Spectrum Disorders Certificate of Graduate Study
B.A. in Construction Management Online
B.A. in Law and Justice Online
B.A. in Liberal Studies Online
B.A. in Psychology Online
Bilingual Bicultural Education Endorsement
Business Certificate of Graduate Study Online
Early Childhood Special Education Certificate of Graduate Study
Ed. D. in Educational Leadership: Community College Leadership Initiative (CCLI)
Educational Technology Certificate of Graduate Study
English as a Second Language Certificate of Graduate Study
Enhancing Instructional Practices in Health Professions Education Certificate of Graduate Study
IMC and New Media Certificate of Graduate Study
Learning Disabilities Certificate of Graduate Study Online
M.A. in Criminal Justice Online
M.A. in Educational Technology
M.A. in Reading Education: Reading Practitioner
M.A. in School Administration Online
M.A. in Special Education Online
M.A. in Theatre Arts Administration
M.A. in Wellness and Lifestyle Management
M.S. in Finance Online
Master of Business Administration Online
Master of Education in Teacher Leadership
Master of Engineering Management
Master of Music: Jazz Studies Online
Principal Preparation Certificate of Advanced Graduate Study
Reading Certificate of Graduate Study
School Public Relations Certificate of Graduate Study
Special Education Certificate of Graduate Study
Supervisor Certification
Teacher of Students with Disabilities Post-Baccalaureate Online
Teacher of Students with Disabilities: Graduate Endorsement Online
Teaching and Learning Certificate of Graduate Study
Hybrid Programs:
Ed. D. in Educational Leadership: Higher Education Track
Ed. D. in Educational Leadership: Nurse Educator Track
Ed. D. in Educational Leadership: P-12 Track
Evidence-Based Nursing Practice Certificate of Graduate Study
Fundamental Computing Certificate of Undergraduate Study
M.A. in Applied Behavior Analysis
M.A. in Reading Education: Reading Specialist
M.A. in Strategic Communication
M.S. in Nursing: Nurse Practitioner
Master of Business Administration at RCBC
Music Therapy Post-Baccalaureate Certificate
Post-Baccalaureate in Advanced Premedical Studies at CMSRU
School Nursing Post-Baccalaureate Certification
Accreditation: The university is accredited by the Middle States Commission on Higher Education.
Motto: Eruditio spes mundi
Motto in English: Education, hope of the world
Mission: "Rowan University will become a new model for higher education by being inclusive, agile, and responsive, offering diverse scholarly and creative educational experiences, pathways, environments, and services to meet the needs of all students; maintaining agility by strategically delivering organizational capacity across the institution, and responding to emerging demands and opportunities regionally and nationally." – Rowan University Division of Academic Affairs
School Colors: Rowan Brown and Gold
Athletics Programs and Team Sports
Rowan University athletic teams are a member of the NCAA Division III and compete in the Eastern College Athletic Conference (ECAC). The teams are known as "The Profs" as a nod to the university's heritage of producing educators. Men's sports at Rowan include baseball, basketball, cross country, football, soccer, swimming & diving, and track & field. Rowan University women's sports are basketball, cross country, field hockey, lacrosse, soccer, softball, swimming & diving, track & field, and volleyball.
Mascot:
The Rowan University mascot is The Prof, or The Professional Owl. In recent years, the 6-foot gold and brown owl has been named "Whoo RU", Whoo after the sound owls typically make, and RU for Rowan University. For the full mascot history, you can read up on the university website.
Rowan University Notable Alumni
Adam Chazen – Associate Visual Effects Producer for popular series Game of Thrones
Ric Edelman – Author, Chairman & co-founder of Edelman Financial Services, LLC
Robert Hegyes – Actor – best known for roles in Welcome Back Kotter & Cagney & Lacey
Patti Smith – singer and songwriter
Shaun T – choreographer and fitness guru
Fred H. Madden – Democratic politician, New Jersey Senator
Soraida Martinez – Artist well known for abstract expressionist paintings
James L. Usry – former Mayor of Atlantic City, NJ and first African American to hold the position
Julie Ann Dawson – Horror fiction writer, RPG designer, and publisher
For more information or to connect:
Website: https://www.rowan.edu/home/
Facebook: https://www.facebook.com/RowanUniversity
Twitter: https://twitter.com/rowanuniversity