Q: Which online schools in Arkansas offer degrees in Computer Science?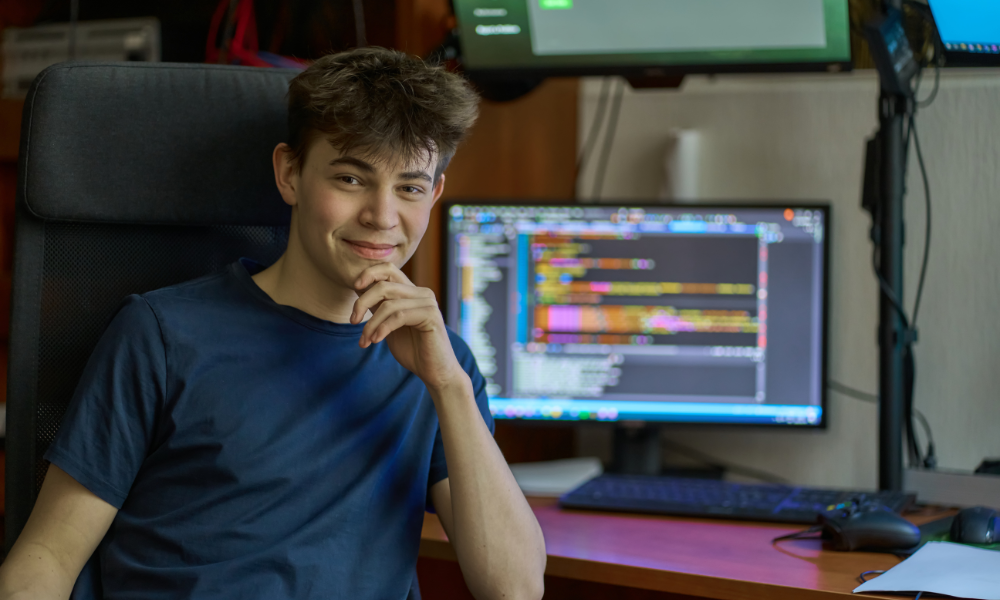 Find your degree
Online College Plan is an advertising-supported site. Featured or trusted partner programs and all school search, finder, or match results are for schools that compensate us. This compensation does not influence our school rankings, resource guides, or other editorially-independent information published on this site.
A: Computer Science has become one of the most employable degrees, as the skills gap between qualified professionals and positions continues to grow. Computer science students should already have high proficiency with online interfaces, so it would be intuitive that they would pursue their degree online, however the majority of computer science degrees in Arkansas are on campus. More schools may begin to follow suit and offer online computer science programs as Arkansas politicians like governor Asa Hutchinson and Department of Information Systems Director Yessica Jones have placed a high priority on online learning systems in recent years, with the completion of the Arkansas Public School Computer Network (APSCN). Right now the APSCN only serves grades K-12, but its completion should send ripple effects through Arkansas higher education as it increases connectivity among learners of this predominantly rural state. The options are limited right now, but there are a few online schools in Arkansas that offer degrees in areas of Computer Science that perspective students should be aware of at Southern Arkansas University, The University of Arkansas at Little Rock, and The University of Central Arkansas. For more options nationwide, consult the list of top 100 online colleges.
Founded in 1909, Southern Arkansas University is a public university that has a strong College of Science and Engineering which offers a Master of Science in Computer and Information Science (MCIS) degree that can be completed online. Masters candidates will choose from one of three specializations for their degree: Information Technology, Data Science, or Cyber Security and Privacy. The Information Technology specialization focuses on utilizing operating systems, software, and applications to create human-friendly technological interfaces. The Data Science specialization focuses on making sense of the endless statistics that the digital age has created, by teaching data analytics and decision theories. The Cyber Security and Privacy focuses students on information security and how to safeguard businesses and institutions from data breaches that can potentially cost them millions of dollars and their public image. An MCIS degree from Southern Arkansas University will guarantee graduates competitive job placement in the burgeoning industry of computer sciences.
University of Arkansas at Little Rock is a public university that was founded in 1927 and merged with the University of Arkansas System in 1969. The university offers a prestigious Computer and Information Sciences PhD that is "designed to promote strong multidisciplinary collaborations across several computing disciplines whose bodies of knowledge influence and intertwine with each other." PhD candidates will choose one of two emphasis tracks: information quality or information science. The information quality emphasis teaches students how to parse and curate data sets so that they are meaningful and safe for institutions to use in their business strategies. The information science emphasis teaches students the theory, applications and technologies that go into data archive and retrieval.
The University of Central Arkansas was founded in 1907 and offers two Masters degrees in areas of computer science: Master of Science in Instructional Technology and Library Media and Information Technologies. The Master of Instructional Technology degree provides students with the chance to improve the interface of online degrees, by teaching them media design and development, as well as technical support for distance learners, while giving them firsthand experience with online courses. The Master in Library Media and Information Technologies prepares students to archive and access digitalized media for schools or libraries. UCA is the preeminent online school in Arkansas for educational technology.