Q: Can graduate students find online degrees in Iowa?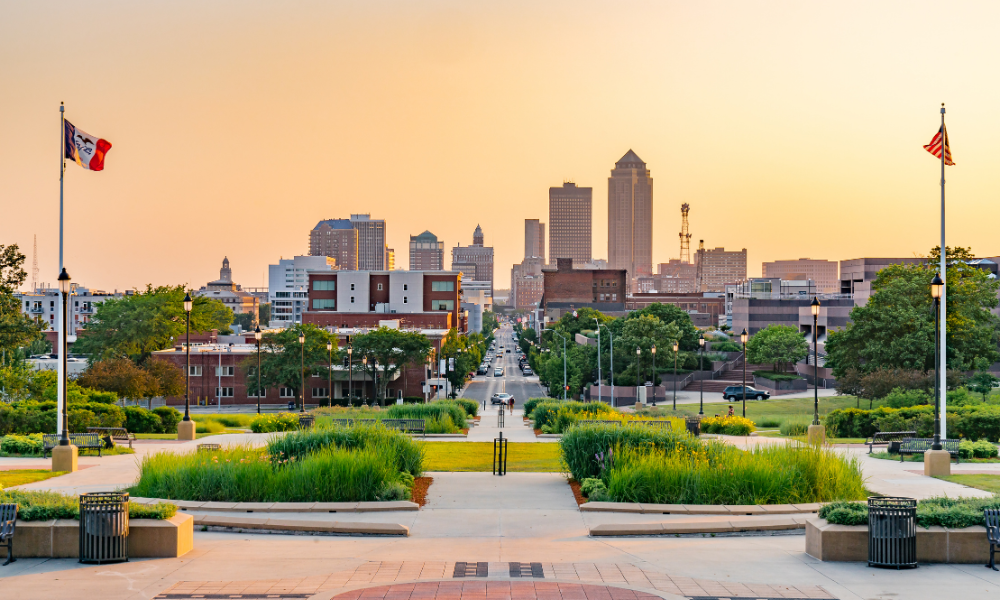 Find your degree
Online College Plan is an advertising-supported site. Featured or trusted partner programs and all school search, finder, or match results are for schools that compensate us. This compensation does not influence our school rankings, resource guides, or other editorially-independent information published on this site.
A: There are a variety of options for graduate students looking to complete online degrees in Iowa. Online graduate degrees are specifically tailored to accommodate professionals who are looking to maintain their day job while going back to school to further their qualifications in their field so that they can get a raise or promotion. Most programs offer asynchronous classes that can be taken at any time day or night. Prospective students will mostly be looking at the large state universities for online graduate degrees, including Iowa State University, Upper Iowa University and The University of Iowa. There are also many graduate certificates that are cost-effective paths to get a foot in the door in a chosen field. Prospective students should choose their graduate program based on the degree that aligns with their professional goals, and fortunately there highly regarded schools that offer online degrees in Iowa and have made the list of top online colleges.
Iowa State University is one of the most highly regarded online schools and has 25 graduate degrees that can be completed online. Their available graduate degrees include Masters in Mechanical Engineering, Plant Breeding, and Educational Administration, among many others. They also have the rare offering of two Ph.D. programs in Hospitality Management and Apparel, Merchandising and Design, the majority of which can be completed online, with the only on-campus requirements being two three-week courses over two consecutive summers to meet residency requirements. Iowa State University is a great place to start researching online degrees in Iowa.
Upper Iowa University embraced has embraced distance learning since the 1970's, giving them more experience than most schools in catering to off-campus students. The Center for Distance Education at Upper Iowa University offers four graduate degree programs including Master of Business Administration (MBA), Master of Education (M.Ed.), Master of Public Administration (MPA), and Master of Sports Administration (MSA). Upper Iowa University has made online education one of their top priorities as they serve over 3,000 students from all over the world, giving them global access where they are not required to be on campus at any point in their academic career. This makes Upper Iowa University a versatile option for prospective students looking to attain an online degree in Iowa.
Featured Programs
The University of Iowa is another well-established institution that has embraced the advantages of online learning. They offer eight different graduate degrees that can be completed online. Their online graduate degrees include Master of Science in Nursing, Master of Social Work, and Master of Arts in Teaching, Leadership, and Cultural Competency. Their leading-edge technology has created a seamless interface called ICON/Canvas for online students to feel engaged with their peers and professors from the comfort of their home. They even have a sample online course on their website so that prospective students can try out their interface and see if it is the right learning environment for them. Their technical support team is available via email and phone for distance learners that have any questions or difficulties with the online interface, making The University of Iowa one of the most accommodating online learning experience for students that are interesting in online degrees in Iowa.