Q: Do Online Bachelors Degrees in Communications Prepare You For a Job?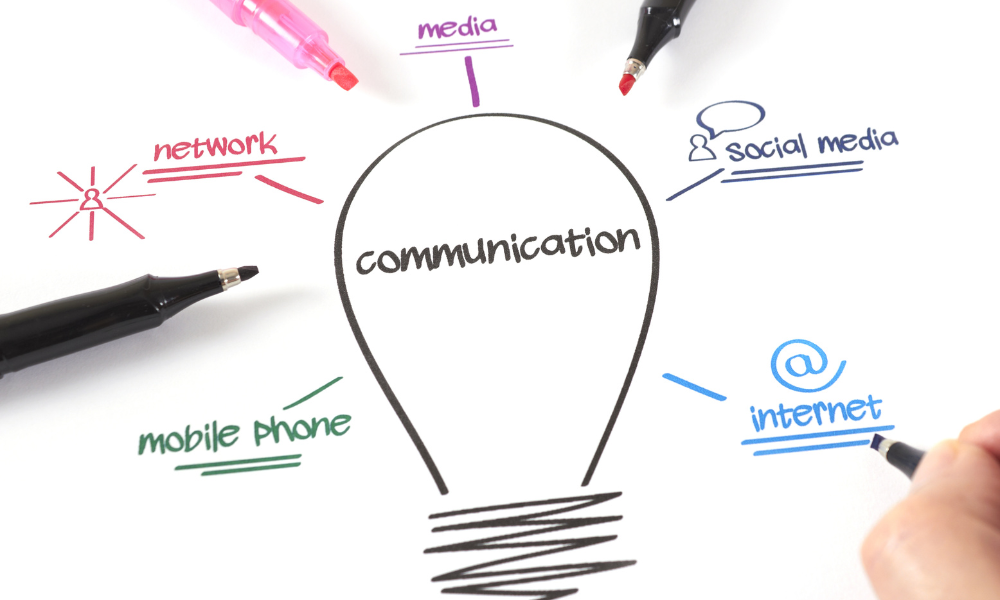 Find your degree
Online College Plan is an advertising-supported site. Featured or trusted partner programs and all school search, finder, or match results are for schools that compensate us. This compensation does not influence our school rankings, resource guides, or other editorially-independent information published on this site.
A: Before applying to any online degree, it's important to consider what you're looking to do with it. Of course, there are plenty of enriching aspects of any degree program, but its practical applications and potential career opportunities are among the most important things to consider.
Communications programs teach students how to convey information efficiently on individual, interpersonal and organizational levels. They build persuasive, effective, writing and speaking skills. These are pretty universally demanded talents, which prepare students for a wide array of jobs in myriad fields.
Graduates with online degrees in Communications often work in media like film, music, television, journalism, public relations, advertising, business, law, marketing, human resources, government, non-profits and much, much more. Essentially, any organization that needs to communicate internally or externally is looking for people with pertinent skill sets and educational backgrounds to fill those roles.
A communications degree is also the perfect foundation for graduate education in law, business, education, and other fields that prize communication (most do).
There are also many overlooked jobs that communication majors excel in. Communications baccalaureates are prepared to work in marketing, and as marketing managers, they look at the demands for what a company creates then decide the best places, times and clients to sell them to. In this role you'll work with sales, PR and product development staff, coordinating those disparate efforts and consolidating them to maximize sales, keep costs low and satisfy customers.
Communications graduates can work as consultants, helping organizations improve their interactivity, management styles, public image/message and achieve better results through their inter and outer-connectivity.
Another field communication majors are prepared for but might not consider entering is event planning. In this role you'd pick locations, prepare entertainment, logistics and transportation for attendees. You'll utilize interpersonal savvy, showcase sharp attention skills and manage time effectively while bringing people together and creating experiences people will treasure forever.
Lobbying is a field where communication majors get to focus on convincing legislators, government agencies and other groups to act in a particular way on an issue important to the lobbyists clients. It may behoove communications majors to take political science courses before entering this field, but at its essence it's the pure distillation of what communication bachelor programs train students to do: get their point across convincingly and thoroughly.
A great place to take persuasion skills to earn big bucks is in sales. Many roles in this field are compensated at least partially by commission, allowing strong communicators to earn large sums based on their ability to identify, charm, convince and satisfy customers and clients.
In many ways, a communications major is a facilitator. Working as a producer in film or television could be an ideal fit, because of its requirements for coordinating large groups and getting them to execute cooperatively and seamlessly. Producers often get between different departments to make sure their various objectives work in tandem, and that deadlines are met by the overall crew despite their conflicting needs and constraints.
These are just some of the excellent jobs an online bachelors degree in communications can prepare you for.