Q: What Type of Career Will I Have With an Online Bachelors Degree in Communications?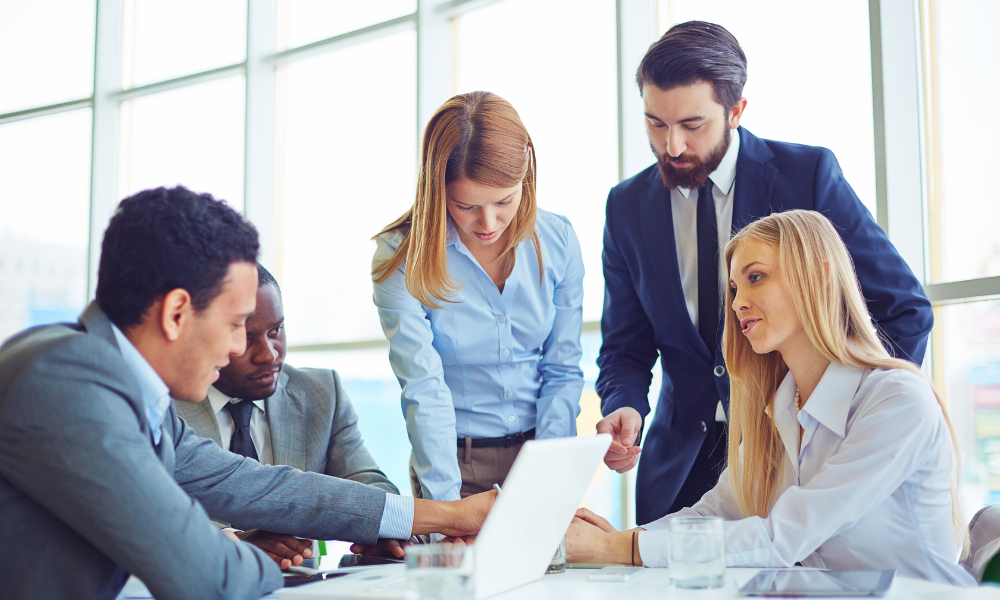 Find your degree
Online College Plan is an advertising-supported site. Featured or trusted partner programs and all school search, finder, or match results are for schools that compensate us. This compensation does not influence our school rankings, resource guides, or other editorially-independent information published on this site.
A: Once you've completed an online bachelors degree in communications, you'll find yourself prepared to begin a wide array of careers. Communications programs teach students to accurately and efficiently convey information in a way that builds cohesion, achieves operational goals and benefits all parties involved. They build writing, speaking, and body lingual skills. All of these are extremely valuable, highly demanded skills that apply to an ocean of opportunities. Because of this, your career path is largely up to you. Communications graduates often work in media, whether that be publishing, music, film, television, or journalism. They can do public relations, advertising, or marketing. Earning one of the best online Communications degrees can make all the difference in entering one of these fields.
In public relations, specialists get between clients and the public, curating information through speeches, press releases, social media, interviews, and more to create a valuable public image for their clients. Communication majors study various forms of media to give themselves a leg up on how to best use them to communicate effectively on behalf of themselves and their clients.
Sometimes communications graduates tend towards the inner operations of a business, helping to manage employees, consulting, working in human resources or in in internal communications. Another perfect marriage in the business world is found in sales, in which communications professionals have a clear objective and earn money in direct proportion to their ability to convince someone of a product or services' value.
Featured Programs
There are lots of opportunities for communications professionals in government, whether working on the comm staff for a politician, or lobbying legislators on behalf of activists, groups or corporations. And because communications degrees build skills that apply in most industries, many communications baccalaureate holders go on to pursue advanced degrees in law or education.
Another set of careers that needs constant communication to stay afloat is in the sphere of non-profits or non-governmental organizations (NGOs). Here you can use the skills you've gained to help people gain housing, food, education, healthcare and other resources they need to live.
A rapidly growing field within communications is social media work. The Bureau of Labor Statistics expects demands for public relations professionals, especially those who are successful with social media, to increase over the next decade. While many organizations have a social media presence, the investment of resources, manpower and effort into more traditional forms of communication is expected to consistently shift towards the efficiency, outreach potential and universality of social media. If you've always been great at building audiences and engaging followers on your personal accounts, you may want to seriously consider taking those talents to an organization, especially one you've noticed is either improperly or negligibly utilizing their social media presence. Some organizations don't even have a consistently updated social media presence, but they're likely to need one soon.
Communications majors might consider working in event planning. In this field, professionals use their communication skills to make sure clients and those they invite seamlessly enter and enjoy events, utilizing organizational skills and a knack for converting theoretical hopes and plans into practical realities. It's a great way to take collaborative skills and put them to use in a field that while stressful, often yields rewarding results.