Can I get an online bachelor's degree in Florida?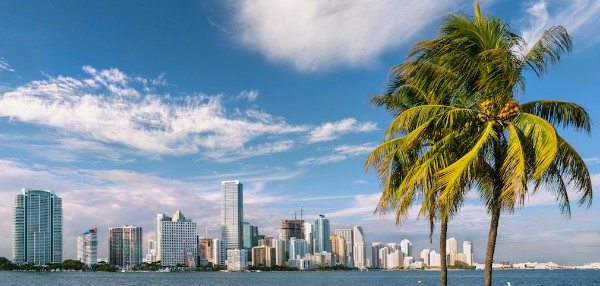 Find your degree
Online College Plan is an advertising-supported site. Featured or trusted partner programs and all school search, finder, or match results are for schools that compensate us. This compensation does not influence our school rankings, resource guides, or other editorially-independent information published on this site.
Yes, you can! Whether you mean that you reside in the state of Florida, want to attend a college or university in Florida or both, this is absolutely an option. There are many options to choose from when it comes to Florida-based distance learning. You will have a broad range of institutions and programs to choose from to make your dreams a reality. Online degree programs don't typically require you to reside in the state where the physical campus is headquartered, or near a satellite campus. From California to the Carolinas, if you're accepted to a Florida college, you will be able to do your coursework from the comfort of your home state.
There are plenty of colleges that are based in the state of Florida where you could get an online degree, and many of them (if not all of them) won't discriminate against applicants who don't call the Sunshine State home. Additionally, if you do live in Florida, you will have just the same opportunity to complete your coursework online whether purely on the web or through a hybrid program where you would periodically commute to campus for any labs or lectures. There is no reason you can't obtain your online bachelor's degree in Florida.
The big name schools that polarize the state's football fans are the University of Florida and Florida State University. Arguably the most well-known schools in the state, they both offer programs to online students. At the University of Florida, there is an excess of 200 degree program offered through the school's 16 different colleges. U.S. News and World Report UF as the fourteenth best public university in the United States in a ranking, and it has placed as the top school with online programs in Florida. If you've always wanted to be a part of the Gator family, you can do so entirely online and at your own pace due to the asynchronous nature of the offerings at the school. FSU has also accrued a number of impressive accolades since its foundation in 1851. Students have the option of 360 different degree programs, and many of those are offered in their entirety online and asynchronously. Online degree programs in Florida are held to the same standards as that of their traditional on-campus counterparts and carry the same accreditation. This guarantees the rigor and the viability of the online degrees, ensuring that they will provide you with the education and the qualifications needed to secure the job of your dreams. Many of the online programs at Florida colleges are led by the same experienced and dedicated teachers that are in charge of the on-campus version of the course, like at the University of Tampa, Florida International University, and even UCF!