How Much Does Community College Cost?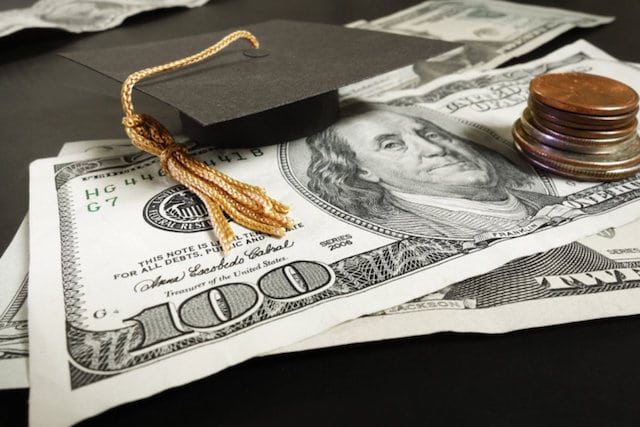 Find your degree
Online College Plan is an advertising-supported site. Featured or trusted partner programs and all school search, finder, or match results are for schools that compensate us. This compensation does not influence our school rankings, resource guides, or other editorially-independent information published on this site.
Community college doesn't have a set cost, like with most any institution of higher education, it is going to vary based on several different factors. However, what our research has found is that public community college costs an average of $3,400 per academic year for in-state students. For out-of-state residents, the cost is around $8,210. The costs for private colleges can be significantly more.
Handling the cost of higher education is something that every aspiring college student has to consider and it can be really stressful when you're looking at these drastic sticker prices of some schools. The important thing to consider about the prices you're seeing is that most students don't end up paying the 'sticker price' that they see listed for a school. This is because there is ample financial aid available for students from the federal government, from the state in which they live, the school that they choose to attend, and even from private organizations offering scholarships. Another piece of good news is that community college is exceptionally cheaper than other colleges yet it provides students with the same accredited education as its more expensive counterpart. There is no true short answer to the question 'how much does community college cost?' but it's almost universally going to be cheaper than other colleges.
Even though several thousand dollars is still expensive, especially for someone who is college-aged, there are ways to cut those costs even further by making sure that you seek out financial aid. A lot of students don't even try to get financial aid when they decide to attend a community college because they are worried that they will not qualify, or worse, they 'don't see the point'. When you're embarking on your journey towards higher education, you should try to cultivate a passion for saving money because it will undoubtedly relieve a lot of the burden from your shoulders and it will carry over into the rest of your life beyond college. Even for non-traditional students like online learners or adults going back to school, financial aid is still an option! Even if your income is slightly higher, you still are likely to qualify for some type of aid, which can come in the form of gifts like grants or scholarships which don't have to be paid back, a work-study program where you are given a job and work for a paycheck you can put towards your educational expenses, or just flat out student loans.
Another thing to understand about paying for community college is that you don't have to take a full load of courses in order to qualify for aid, you only have to be enrolled part-time. Community college is one of your most inexpensive options when it comes to earning your degree and if you are proactive about it, you can successfully cut those costs even further.
See Also:
Top 50 Best Online Community Colleges for Financial Aid Assistance
Top 20 Online Community Colleges with the Best ROI