Find your degree
Online College Plan is an advertising-supported site. Featured or trusted partner programs and all school search, finder, or match results are for schools that compensate us. This compensation does not influence our school rankings, resource guides, or other editorially-independent information published on this site.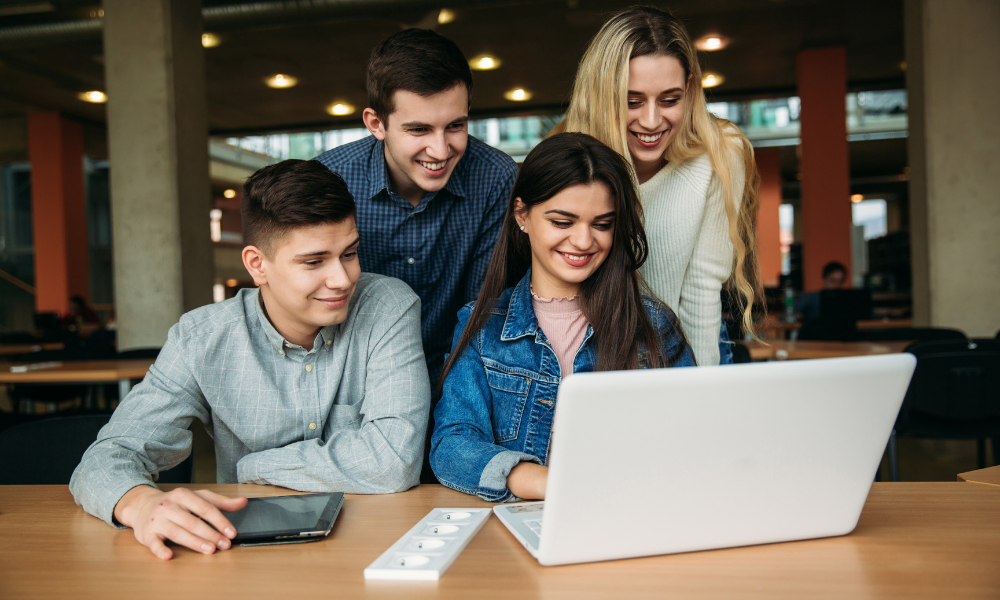 Macomb Community College is a multi-campus community college based in Macomb County, Michigan. It was founded in 1954. Originally called South Macomb Community College, the school was founded by educators who wanted to increase access to higher education from the Van Dyke School District who believed the lack of access to higher education for county residents. Initial classes were held at night in the district's Lincoln High School, and a transfer curriculum was created in collaboration with educators from the University of Michigan, Michigan State University and Wayne State University. In 1954, there were only 84 students in its inaugural class. By 1962, over 3,000 students attended SMCC. Today, the school provides learning opportunities for over 48,000 people annually, with a 28:1 student-to-faculty ratio. It boasts over 1,600 faculty and staff supporting students, and offers over 200 transfer plans, so students can easily take the degrees and/or credits they earn at Macomb and apply them towards their next degree, perhaps with one of Macomb's University Center Partners, which include:
Central Michigan University
Davenport University
Ferris State University
Madonna University
Michigan State University
Northwood University
Oakland University
Rochester College
University of Detroit Mercy
Walsh College
Wayne State University
Wayne Advantage – Macomb
Western Michigan University
The Wayne Advantage allows students to concurrently attend Macomb and Wayne. Macomb itself offers students approximately 200 degree and certificate programs, including bachelor's degree completion and graduate-level programs through its acclaimed University Center, which opened in 1991. Macomb helps students to transfer universities, in their early college moments, through professional certifications, workforce development, continuing education and other enrichments.
Current areas of interest that Macomb offers degrees, certificates or other programs in include:
Applied Technology
Arts, Humanities, and Communication
Business, Hospitality, and Culinary
Education and Human Services
Engineering, Technology, and Design
Health
Information Technology
Public Safety
Science and Math
Social and Behavioral Sciences
What Makes Macomb Unique: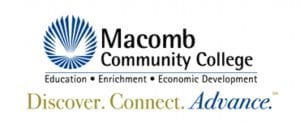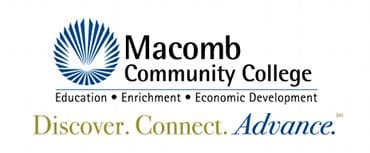 Affordable Tuition, Consistent Excellence, Public Service Institute and Other Highlights
Macomb has an incredible mix of appealing qualities, but here's just a few of them:
Macomb notes that 80% of its students leave Macomb debt free and that tuition is one quarter the cost of a public university.
According to the National Center for Education Statistics, annual tuition for Macomb in 2017-18 is $3,375 for in-district students, $6,041 for in-state students, and $7,649 for out-of-state students.
Macomb is in the top two percent in the country for granting associate degrees.
Its Public Service Institute offers police, fire, EMT and Homeland security training.
Its Michigan Technical Education Center (M-TECsm) is just one of 18 in the state that helps businesses keep employees at the cutting edge of their industries, technology, and current practices.
Students can access their Macomb Center for the Performing Arts and their Lorenzo Cultural Center for arts and cultural programs.
Macomb has a Center for Advanced Automotive Technology (CAAT) in partnership with Wayne State University that's funded by the National Science Foundation.
Center for Innovation and Entrepreneurship: a free resource for entrepreneurs whether they're students or area residents.
Innovation Fund Macomb Community College: which is "powered by JPMorgan Chase & Co." and gives seed funding to startups to encourage economic development and job growth in the region.
Explore Macomb County, Michigan
Macomb County is in the eastern part of Michigan and is part of metro Detroit. Detroit is located just south of the hallowed 8 Mile Road, which is Macomb's southern border. Because of this, residents enjoy access to all of the culture, entertainment, and history of Detroit, while also being able to access a host of other areas, including rural, smaller cities, towns, and villages.
Macomb is seen by national politicians as encapsulating the diversity of America, and as a weather vane of its political leanings. Because of that, it's been a common stop for presidents while on the campaign trail, especially those looking to launch educational initiatives. This has likely benefitted Macomb Community College, which is often under the national spotlight through proxy. Macomb has hosted every U.S. president since Ronald Reagan at least once and hosted President Donald Trump twice in 2016.
Macomb Community College Online Degrees
Macomb offers on-campus and online courses. Students worldwide can attend its online wing, which offers degrees in:
Entrepreneurship – Innovation
Finance
General Business
IT – Website Programming
Marketing
Renewable Energy
Macomb Community College Accreditation
Macomb Community College is Accredited by the Higher Learning Commission and is a member of the North Central Association.
Vision and Mission Statement
Vision:
Macomb Community College will continue to be a recognized leader of higher education and the community's preferred choice for lifelong learning, cultural enrichment, and community development opportunities.
Mission:
As a publicly funded and community-based institution of higher education, Macomb Community College provides a comprehensive program of high-quality educational, enrichment and economic development experiences designed to promote student success, individual growth, and social advancement.
Macomb Community College Motto
"Discover. Connect. Advance."
Macomb Community College Athletics
The Macomb Monarchs are members of the National Junior College Athletic Association (NJCAA), the Michigan Community College Athletic Association (MCCAA) and NJCAA Region XII. They've produced 6 National Championships, 42 Regional titles, and 65 MCCAA and Conference titles across the sports they offer, which currently include Men's Baseball, Basketball, Cross Country, Track, and Wrestling. Currently, the women's sports offered are Basketball, Cross Country, Softball, Track, and Volleyball.
Macomb Community College's Website: