How Long Does It Take To Get a PhD in Psychology?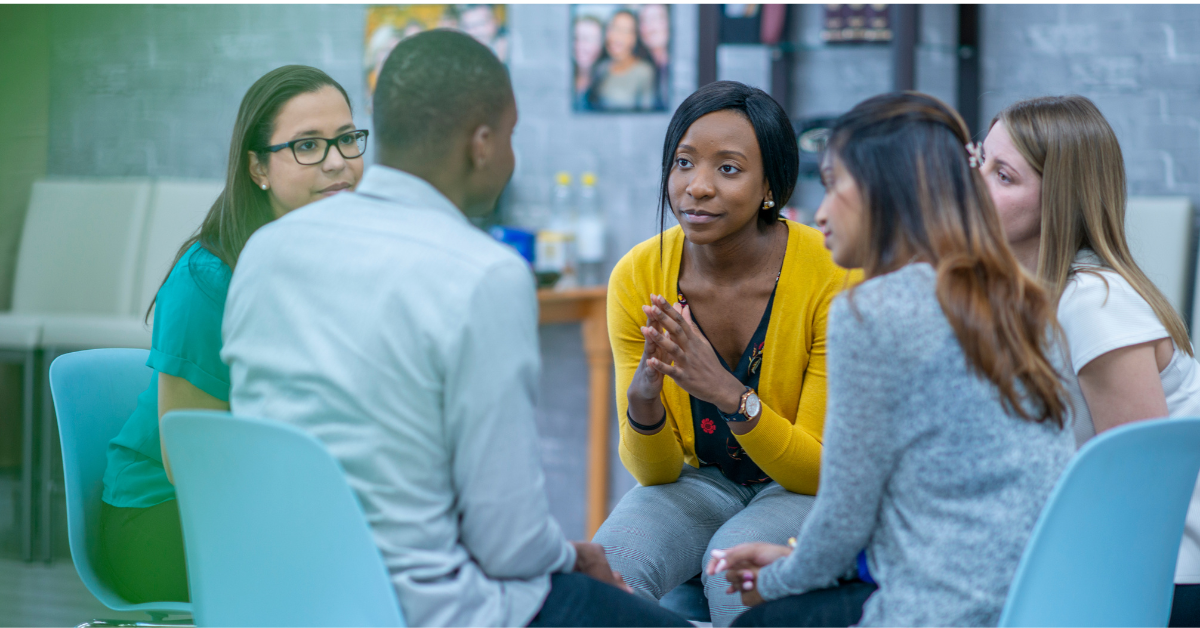 Find your degree
Online College Plan is an advertising-supported site. Featured or trusted partner programs and all school search, finder, or match results are for schools that compensate us. This compensation does not influence our school rankings, resource guides, or other editorially-independent information published on this site.
On average, earning a Doctor of Philosophy or Ph.D. in any field takes about eight years. That's twice what it takes to earn a bachelor's degree. But that doesn't mean a doctorate degree takes everyone that long. Many factors contribute to the time it takes someone to earn a doctoral degree. Such factors include the field you choose, areas of specialization, transfer credits, or even career and family obligations.
Many colleges and universities also offer flexible learning options. Students can tailor these psychology programs based on their needs and goals. This can also affect the time it takes to earn your doctorate degree. Additionally, online accelerated degree options are available. These remote programs help you to graduate sooner, even taking years off your projected time for graduation.
Featured Programs
On the other hand, some online schools offer part-time programs that can be completed at a slower pace. Many students have demanding schedules and outside obligations. These flexible doctorate degree programs can help them stretch their time more efficiently.
The circumstances for every student are different. So it is hard to offer a perfect answer to the question, "'How long does is a PhD in psychology?" Some students take eight to ten years to earn a doctorate degree. For others, it can take significantly less. It all boils down to the decisions you make concerning your education.
See also: 30 Best Online Ph.D. in Psychology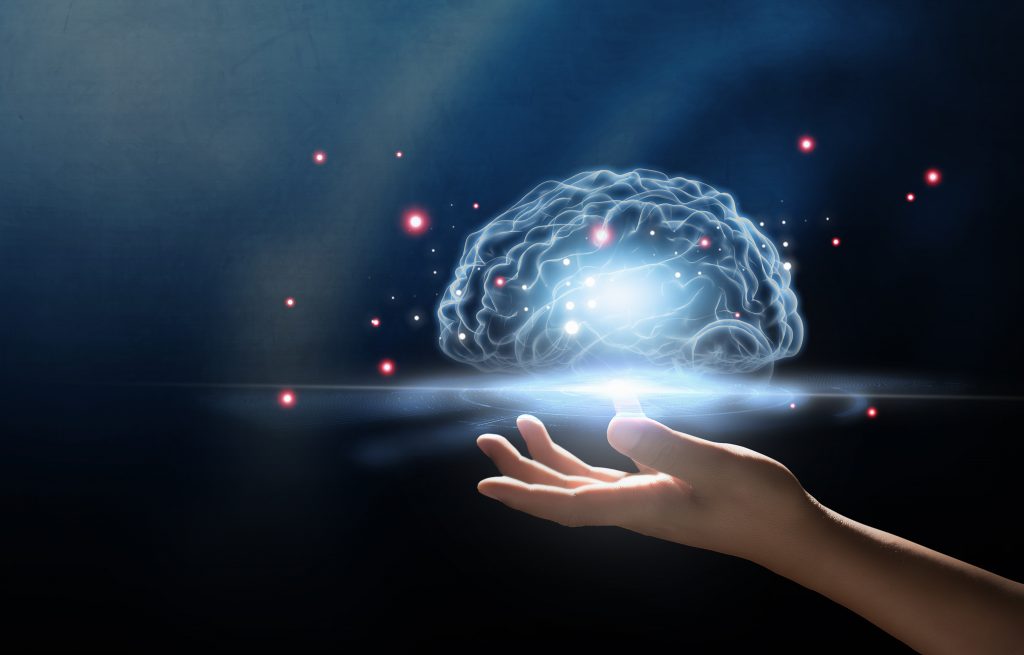 How Long Does a Ph.D. in Psychology Take?
Like most doctorate degrees, the time it will take to earn a PhD in psychology can differ dramatically among scholars. This article will discuss the requirements for getting your doctorate degree in psychology. But we'll also cover projected time frames for certain specializations and programs. After reading, you'll have a better idea of how much time it might take to earn your PhD in psychology .
Educational Requirements for Earning Psychology Ph.D. Degrees
The first thing you must do before pursuing your Ph.D. in Psychology is to complete your undergraduate education. This can be either a BA or BS in psychology or a related social science field. Students who attend traditional bachelor's in psychology programs typically graduate in four years. However, like earning a Ph.D., the time for completion can vary widely. For example, it could take as long as six years for students who choose a part-time degree track.
Additionally, more schools than ever are offering online bachelor in psychology programs. These programs are highly flexible, allowing students to go at their own pace. If a student needs to take longer than four years and attend part-time, there are numerous programs to accommodate those needs. Of course, with online programs, students can also do the opposite and earn a degree much quicker.
For example, accelerated online courses condense the usual 16-week classes down to eight weeks. As a result, a fast-track program is likely to be extremely rigorous because you're covering the same material at twice the pace. In addition, these programs continue through the calendar year instead of being divided into semesters. However, in some cases, accelerated programs allow students to earn their bachelors in as little as a year!
Do You Need a Master's Degree To Get Into a Ph.D. Psychology Program?
Not necessarily. While some schools require students to complete their master's degree before enrolling in a doctoral program, many do not. A lot of students are surprised to learn they can apply for a PhD in psychology program with just a bachelor's degree. But these dual-degree programs are common. And they are structured so you will earn enough credits to simultaneously get a master's and doctoral degree. This type of program can save you money and time since the credits you earn are counted toward two degrees. Of course, earning a master's degree in psychology first is also an option, depending on your goals.
Does Your Bachelor's Degree Need To Be in Psychology To Pursue a Doctorate Degree in the Field?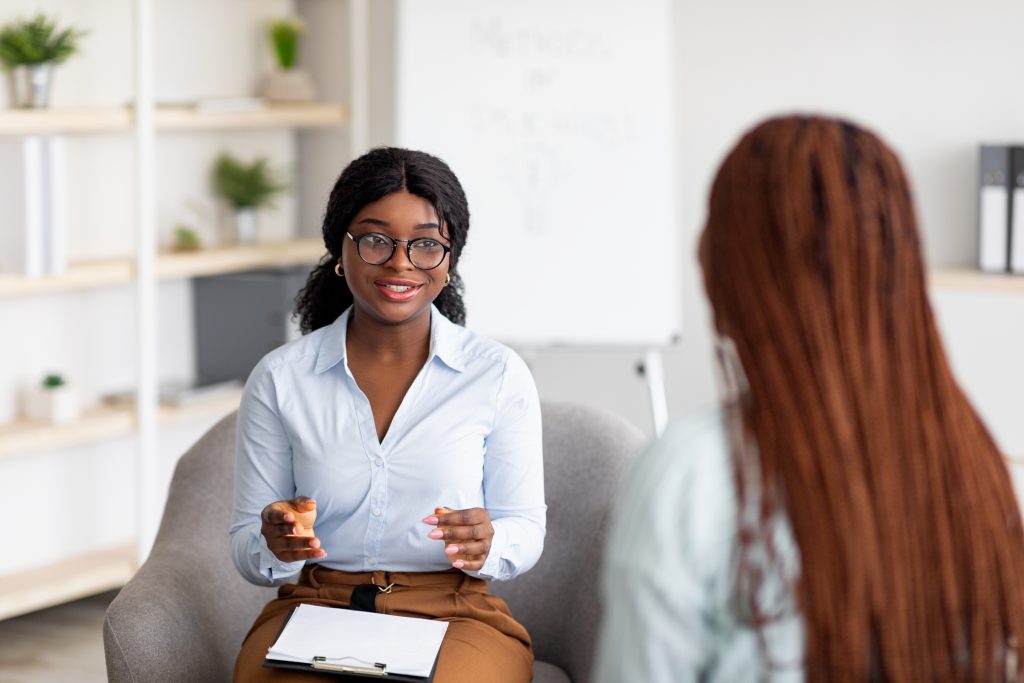 Although it can be helpful to hold a bachelor's degree or (or even a master's degree) in psychology to pursue your doctorate degree, it's not always a requirement. Plenty of students pursue a doctoral degree even if their bachelor's degree or master's degree is not in psychology. However, depending on your degree, you will likely need to take some prerequisite courses in psychology. These are usually completed before starting your Ph.D. coursework.
P.h.D, Psy.D, or Ed.D.—What's The Difference?
The amount of time it takes to earn your doctorate degree in psychology also depends on the field you want to pursue after graduation. While we're primarily discussing a Ph.D. in Psychology, other options exist. For example, you may wish to pursue an Ed.D or a Psy.D. instead. How do these doctoral degrees differ? And how long does it take for each of them?
Ph.D. in Psychology
Credits Needed: 90 to 120 credit hours
It takes five to seven years to complete a Doctor of Philosophy (Ph.D.) in Psychology. Research is the focus of the coursework for a Ph.D. program. Students can expect classes in areas like statistics and research methods. These programs usually include at least one year-long internship. And most programs culminate with a dissertation or original research project. Ph.D. in psychology graduates often pursue psychology careers in academia or research-focused positions.
Possible Careers with a Ph.D. in Psychology:
EdD in Psychology
Credits Needed: 54 to 64 credit hours
The Doctor of Education (EdD in Psychology) is also an option for those pursuing a psychology career. This degree qualifies graduates for roles in education. For example, if you wanted to pursue a career in school psychology, you might choose the EdD option. EdD programs usually take between three to five years. However, there is one important distinction with an EdD. For many programs, you must first obtain your master's degree to be considered. An EdD degree in psychology is closely related to an education specialist degree.
Possible Careers with an EdD in Psychology:
Curriculum & Instruction Specialist
Educational Technology Specialist
You may also like: Top 20 Online Colleges with the Best PhD in Education or EdD
Psy.D. Degree
Credits Needed: 70 to 114 credit hours
A Psy.D. degree is a terminal degree similar to a Ph.D. However, most Psy.D. programs are practice-focused instead of research-based. Psy.D. programs are for those seeking careers providing psychological services or who would like to open private mental health practices. It takes four to six years to earn a Psy.D. degree. Students in a Psy.D. degree program acquire the skills and training needed to be practitioners in the field. With most Psy.D. programs, a dissertation or thesis is required.
Possible Careers with a Psy.D. Degree:
Organizational psychologist
Private Practice Psychologist
Clinical Psychology Professor
See also: PsyD vs PhD: What Is The Difference?
Can You Get Financial Aid To Purse a Ph.D. Psychology Degree?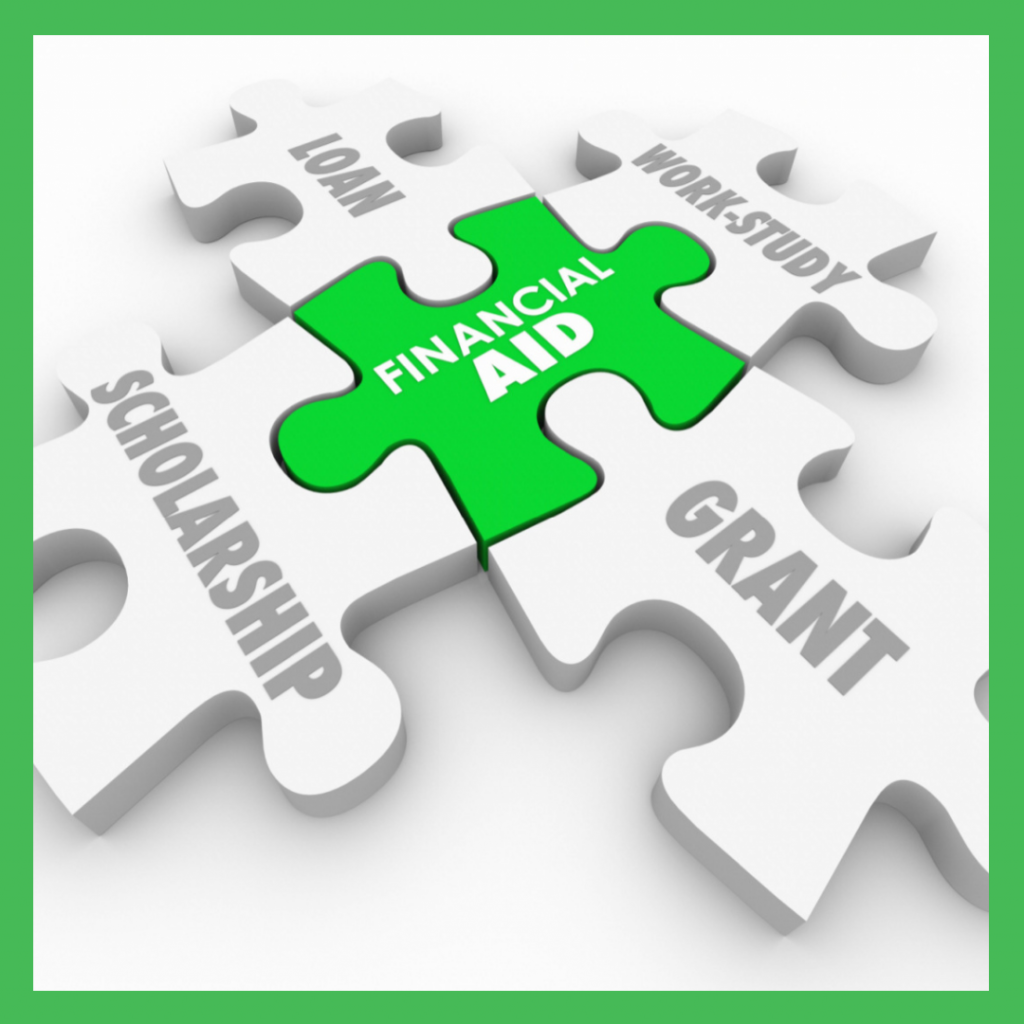 Students who pursue research-based PhD degrees can usually qualify for funding. This often includes research and teaching internships. Grants for Doctor of Philosophy programs are the most plentiful.
However, there are still lots of opportunities for financial aid, no matter which educational path you choose. Assistance may include tuition tax credits, grants, and other awards. Some possible sources to help you fund your doctorate degree in psychology degree include:
Your College or University
Most colleges offer some scholarship opportunities, especially for new students. Amounts will vary and may be based on merit, financial need, and other factors.
The Federal Government
The Federal Government has many sources of funding for education. Those applicable to PhD programs in psychology include:
NSF Graduate Research Fellowship Program
NIH National Research Service Awards Grants and Fellowships
The National Defense Science and Engineering Graduate Fellowship
Tac Deductions and Tax Credits
Psychological Organizations in Your State
Most state psychological associations offer grants and scholarships to help graduate students. Usually, you need to be a member to be eligible. Amounts and requirements vary by organization.
The American Psychological Association Scholarships
The APA sponsors several scholarships, grants, and awards ranging from $1,000 and $5,000. They also have a Minority Fellowship Program. This program provides financial support to students studying ethnic minority behavioral health.
The American Psychological Association of Graduate Students (APAGS)
APAGS is the student branch of the APA. They offer several grants, scholarships, and awards. These can be based on merit, independent research, leadership experience, and more.
The American Psychological Foundation
The APF provides several fellowships, dissertation awards, grants, and scholarships. They range from $ 300 to $25,000 with varying requirements.
Psi Chi
Psi Chi is the international honor society for psychology. Each year, the organization sponsors several grants and competitions. These are designed to help fund education for graduate students.
How Long Does it Take to Get a Ph.D. in Psychology With a Concentration?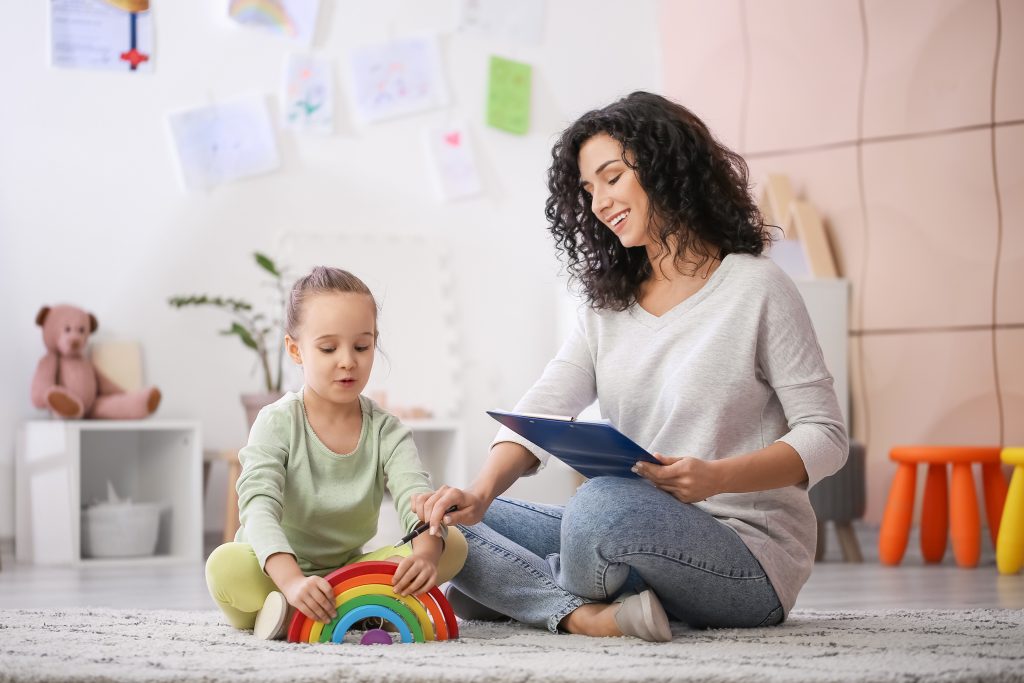 Concentrations are also called specializations or areas of emphasis. They are subfields within a degree field. They allow students to get more specialized training in an area of interest. There are many such specializations in Ph.D. programs. Does it mean your program will take longer than the average five to seven years to complete?
Not necessarily. Concentrations may require you to take a few more courses, and you may earn extra credits. But they usually won't lengthen the time it takes to earn your degree by a significant amount.
Doctoral students can pursue several areas of emphasis, depending on what the school offers. Common specializations include:
Behavioral Psychology
Behavioral psychology is the study of how the mind and our behavior intersect. It is concerned with why humans feel and behave the way they do. It also seeks to transform self-limiting behavior into more positive habits. Many students pursuing clinical psychology are interested in this concentration.
Clinical Psychology
Clinical Psychology focuses on diagnosing and treating mental illness and other psychiatric problems. This concentration usually requires students to do fieldwork in hospitals or counseling centers to train for clinical positions. Clinical psychologists typically pursue hands-on work with patients.
Sports Psychology
Sports psychology is a popular concentration for those pursuing a doctoral degree. These professionals typically deal with athletes and sports teams. They help with performance enhancement, rehabilitation, and techniques to overcome mental hurdles.
Related: Top 5 Online PhD Programs in Sports Management
Quantitative and Measurement Psychology
Quantitative psychology deals with measurement and statistics related to human psychology. This discipline involves a lot of research, analysis, and work with statistics. Students pursuing this concentration are usually interested in numbers. And they prefer working with data as opposed to clinical practice.
Child Psychology
Child psychology is also sometimes called developmental psychology. This specialty uses scientific and clinical knowledge to address the mental health issues and needs of kids. Students in this concentration are interested in caring for the emotional well-being of children. This specialization may overlap with school psychology.
See also: Top Online PhD Programs in Special Education
Industrial-Organizational Psychology
Industrial-organizational psychology aims to improve the quality and productivity of the workplace. These specialists use psychological methods and principles within an organization. And they ensure a company's workforce is happy, healthy, and mentally well. They also help with conflict resolution or internal issues. Organizational psychologists may work with private or government agencies.
Forensic Psychology
Forensic psychology aims to treat psychological disorders in a legal context. These professionals are often used by the judicial system for their specific expertise. They may help evaluate the mental state of a suspect and help deter future crimes. This degree focuses on clinical psychology with a strong knowledge of the legal system.
How Many Years Does It Take To Get a PhD in Psychology, and Why Is It So Long?
In years past, it was common to work on a terminal degree for about five years. Today's students, however, can expect to study for up to eight years to earn their Ph.D. Modern scholars have more demands on them than ever. Often, doctoral students attend class while working full time and raising a family.
In the first two to three years, students in a doctoral program will usually take required courses. Classes with a strong emphasis on research can be very time-consuming. And often, students are also working as research or teaching assistants. Additionally, Ph.D. programs often require residencies and internships. Many of these experiences are in clinical practice.
After completing the required coursework and electives for the graduate program, it's on to the next phase. This is when doctoral students must pass an exhaustive exam. This ensures they have mastered the academic criteria. Studying for and taking this examination can take several months.
Finally, Ph.D. students move on to the research and dissertation part of the program. Depending on the area of emphasis, this phase can take up to three years. Additionally, doctoral students are usually expected to have their work published in journals as part of the Ph.D. process.
Does It Take Less Time To Get an Online Ph.D. In Psychology?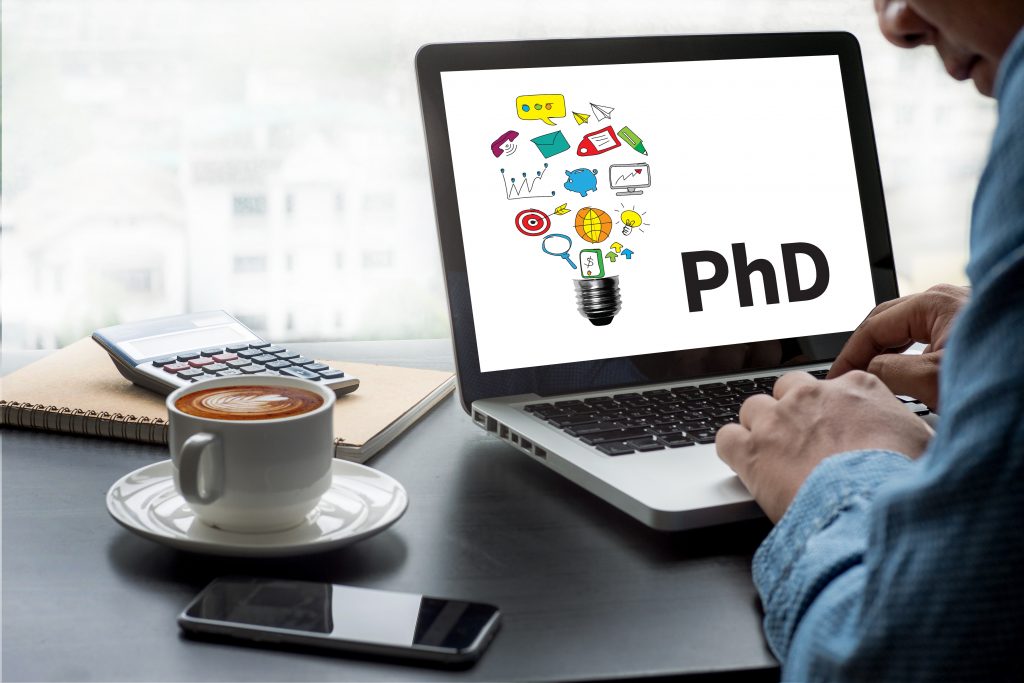 When considering the question, "how long does it take to get a doctorate in psychology?" many people forget about remote programs. Online Ph.D. in Psychology programs are typically identical to those taught on campus. Therefore, they will have similar requirements in terms of coursework, exams, and dissertations. However, although students may still need to practice in clinical settings, they tend to be more flexible.
Many schools offer accelerated doctorate degree programs. Depending on the circumstances, you might be able to graduate faster than fellow students taking the on-campus version of the program. For example, a few online Ph.D. programs offer a cohort model. All students start at the same time and complete the program as a group.
Other programs are presented in an asynchronous format. This format allows students to enroll anytime and go at their own pace. With asynchronous courses, students can proceed through the learning materials as quickly as they like. This may allow them to complete their doctoral degrees sooner.
The primary benefit of an online asynchronous program is flexibility. Students have greater control over their time. If you have the time and ability to study at a rapid pace, you can reduce the time it takes to get your phd in psychology.
However, most students have ongoing work and family obligations. These commitments can prevent them from attending college full time. How long to get a Ph.D. in psychology for them? Online doctoral programs can also allow these students to earn a degree around a slower schedule. Students can take their time mastering the materials before moving on to the next phase of a program.
Incidentally, many online schools also offer excellent psychology master's degree programs.
You may also like: Top Online Ph.D. Programs in Psychology
Final Thoughts on the Time It Takes To Earn a Ph.D. in Psychology
How long to get a PhD in psychology? Some of that is up to you. But whether it takes five years or an entire decade, earning a Ph.D. in Psychology is an incredible achievement. Additionally, admission to doctoral psychology programs is highly competitive. So being chosen as a candidate is also quite an accomplishment. It demonstrates you have the academic potential to succeed.
These programs are rigorous and require a great deal of time and commitment. However, those who earn a doctoral degree will be prepared to practice psychology in advanced (and higher-paying) roles in the field.