Colorado Technical School Online: Colorado Technical University
Find your degree
Online College Plan is an advertising-supported site. Featured or trusted partner programs and all school search, finder, or match results are for schools that compensate us. This compensation does not influence our school rankings, resource guides, or other editorially-independent information published on this site.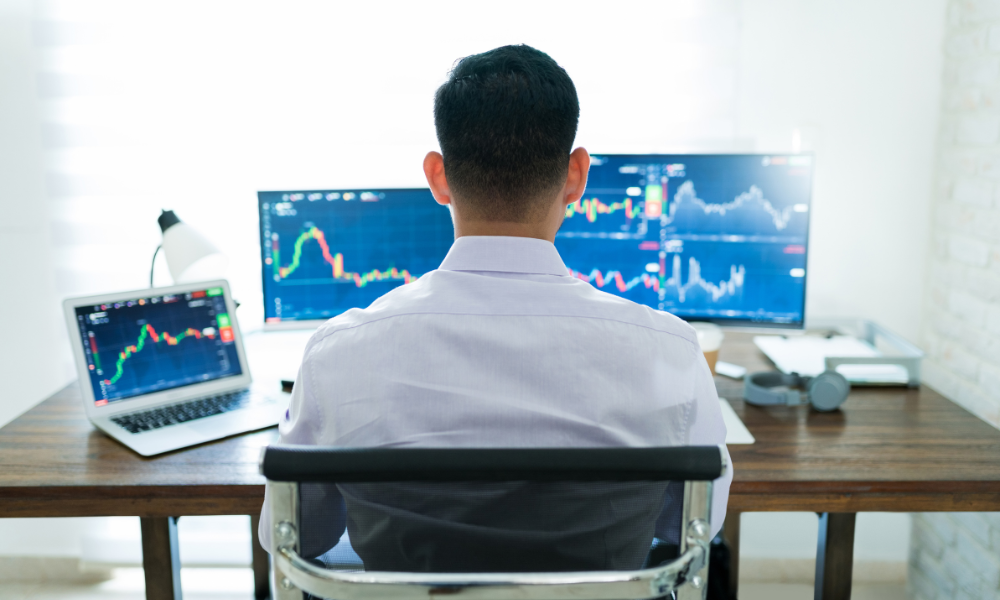 Colorado Technical University is a well-respected college accredited by the Higher Learning Commission. The founders of CTU first opened the school in 1965 in an old roller rink in Manitou Springs. Fifty-seven years later, the University now has two traditional campuses in Colorado.
The first is in Colorado Springs, and the second is known as Denver South, located in Aurora. Colorado Technical University also has a robust online division for students who want to attend college remotely.
Colorado Technical University offers associate, bachelor's, master's, and doctoral degrees online and on campus. They have over 80 programs to choose from. Although not all programs are offered remotely, the majority of them are.
Featured Programs
Colorado Technical University Ranking
Many of Colorado Tech's programs have been nationally ranked in publications like US News & World Report. And at Online College Plan, we've ranked several of CTU's programs among the top in the nation. Our rankings include:
Colorado Technical University Campuses
CTU has two physical campuses and an online division.
CTU Colorado Springs
Address: 1575 Garden of the Gods Road, Suite 100 Colorado Springs, CO 80907
Phone: 1-855-230-0555
The Colorado Technical University flagship campus in Colorado Springs is in a fast-paced urban setting. There is plenty to do in this vibrant area. The college is in a scenic location near Pike's Peak, just a short drive from the downtown area. It is also located near several military bases.
US News & World Report has ranked the area as one of the "Best Places to Live" in the country. Nearby attractions include: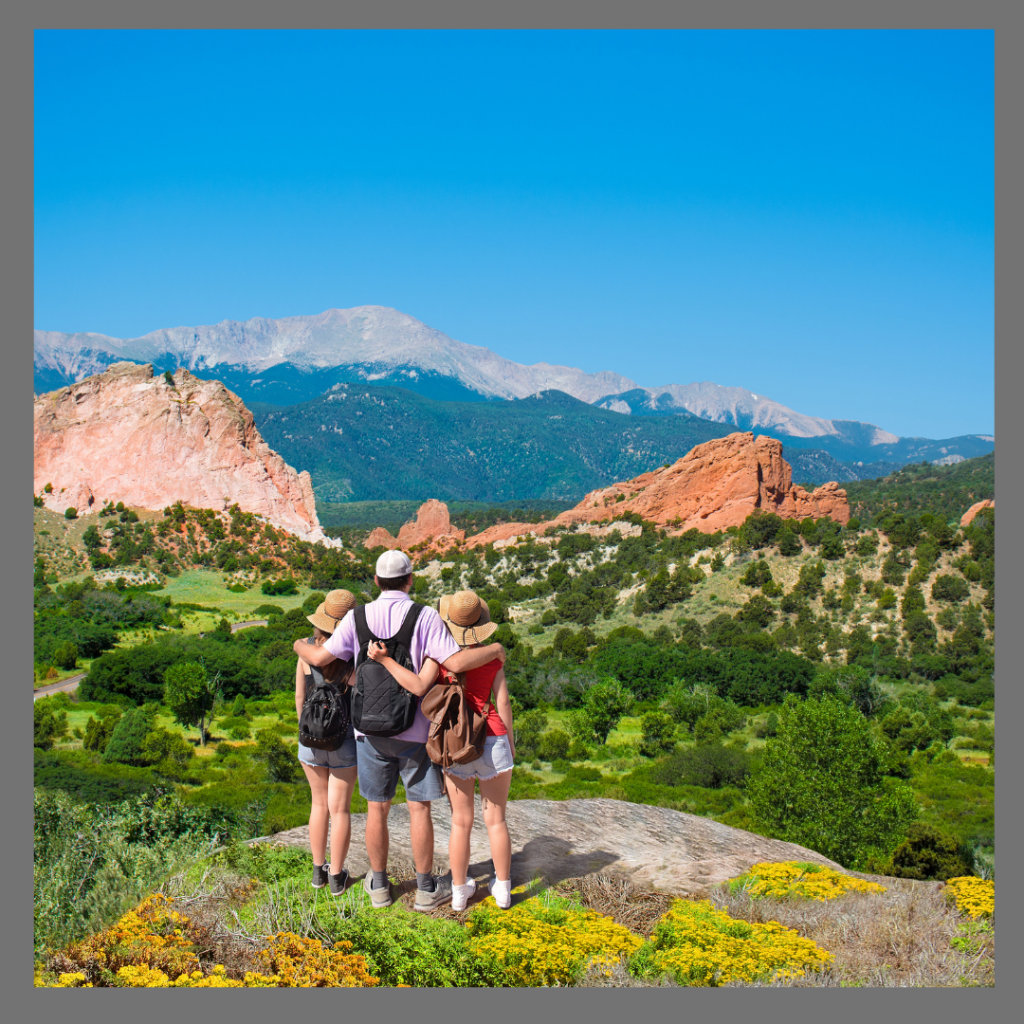 Garden of the Gods: Rock climbing, nature trails, and geological formations
Palmer Park: Trail running, hiking, and mountain biking
National Museum of World War II Aviation: Military history museum
Red Rock Canyon: Mountain biking, hiking, scenic views
Glen Eyrie Castle: Historical Tours and Retreats
Colorado Springs Pioneers Museum: History museum in an old courthouse
Olympic Training Center: Guided walking tours
Penrose Heritage Museum: Museum showcasing the history of Pikes Peak
North Cheyenne Cañon Park and Starsmore Discovery Center: Nature and wildlife park
ProRodeo Hall of Fame: Museum of Western American Culture
Rock Ledge Ranch Historic Site: Living history museum and farm
Seven Bridges Trail: Scenic hiking and mountain biking
Cheyenne Mountain Zoo: Over 700 animals and breathtaking views of the city
Old Colorado City Historic District: Shopping and dining in a quaint historic district
Colorado Springs Fine Arts Center: Stunning art museum and theater venue
CTU Denver South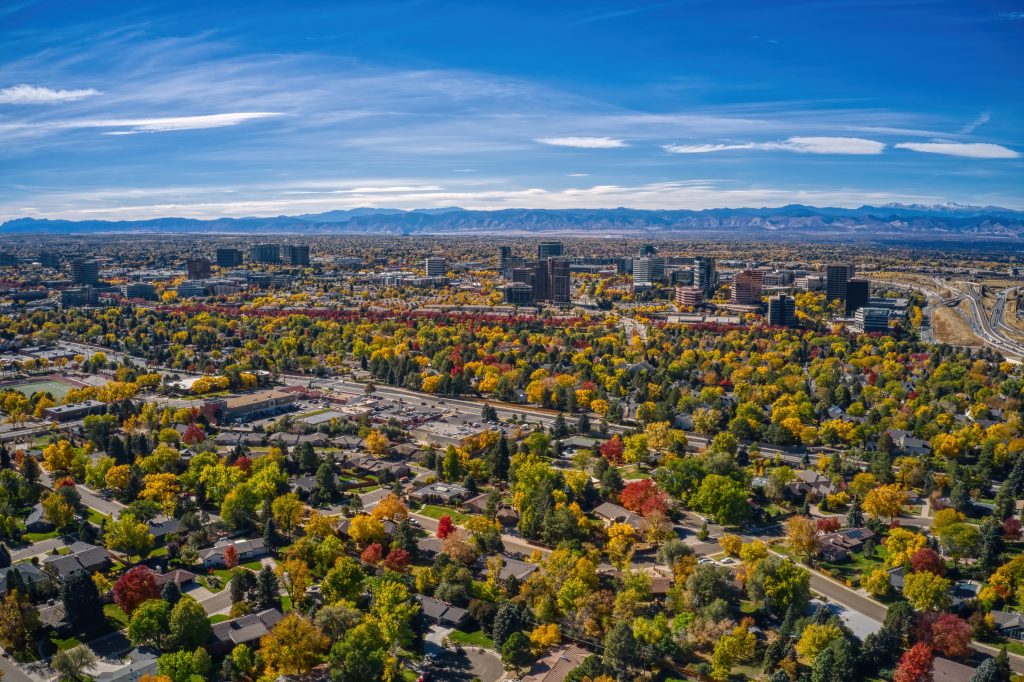 Address: 3151 S Vaughn Way Aurora, CO 80014
Phone: 1-855-230-0555
The second campus owned by Colorado Technical University is in Denver South/Aurora. It is located in the heart of the Southeast Denver metro area.
Nearby, students can access world-famous skiing and national parks. Aurora has over 6,000 acres of open space, including over 100 parks. And the bustling downtown has something to offer everyone. Nearby attractions include: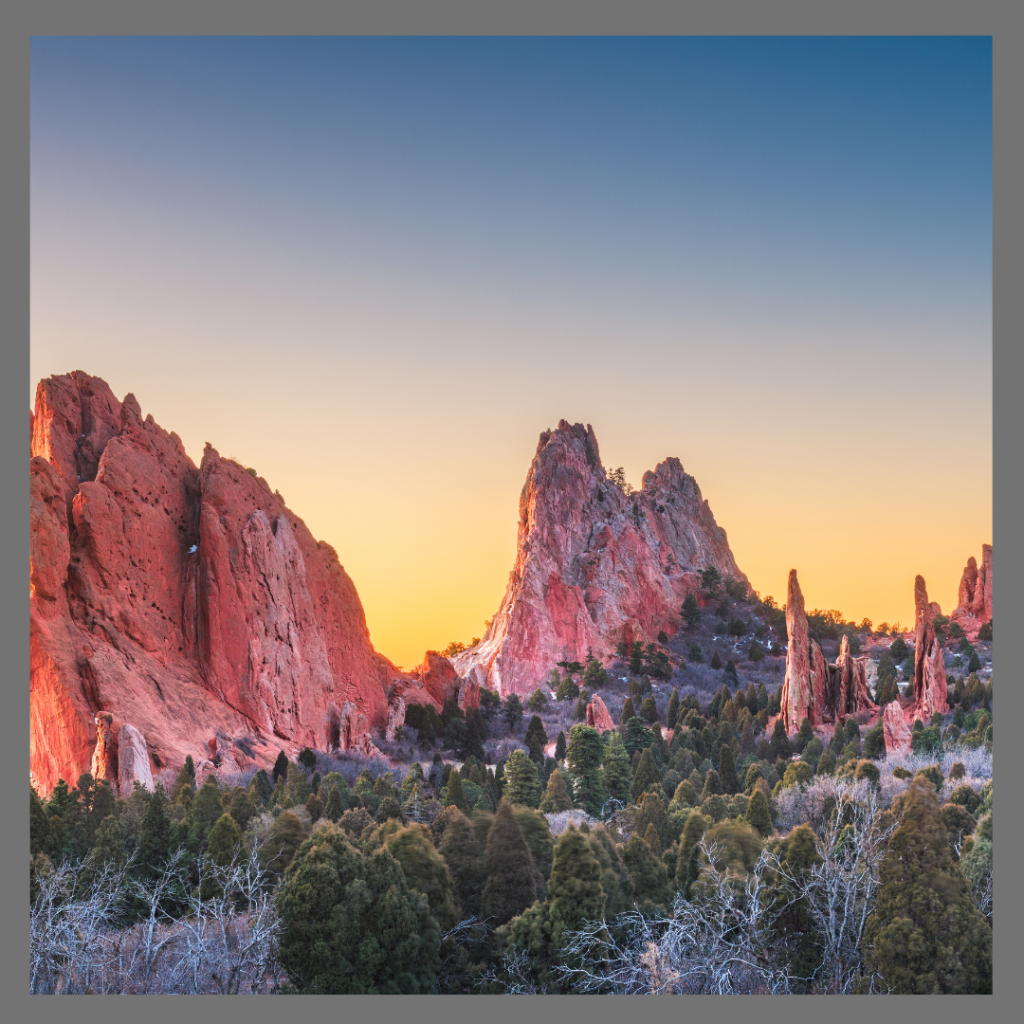 Cherry Creek State Park: Multi-use trails, boating, camping, and a dog park
Stanley Marketplace: Refurbished aviation hanger, now a shopping venue
Aurora Reservoir: Beach for swimming, playground, fishing, picnicking
Plains Conservation Center: Outdoor education center and designated natural area
Vintage Theater: Cozy theater with contemporary musicals and plays
Great Plains Park: Family park with a water play area, picnicking, and trails
Quincy Reservoir: Hiking, picnicking, and fishing
The Aurora Fox: Live theater in the Cultural Arts District
Wings Over the Rockies Air & Space Museum: Aircraft and aviation art museum
Rocky Mountain Arsenal National Wildlife Refuge: Urban wildlife refuge
Fiddler's Green Amphitheatre: Large outdoor concert venue with views
Bally's Arapahoe Park Horse Track: Horse-racing track
Jewell Wetlands Park: Wildlife sanctuary with hiking trails
Degree Programs at Colorado Technical University
Students have plenty of choices regarding what to study at Colorado Technical University. The school offers degrees in medical technology, computer science, and business. And all of them have a technical focus. There are also several medical degrees available, including nursing. And the information technology programs at the school are extremely popular. A large majority of the programs can be completed entirely online. They include:
Online Associate Degrees at CTU:
Accounting
Business Administration
Health Administration Services
Management
Online Bachelor Degrees at CTU:
Accounting
Business Administration
BA – Business Development
BA – Data Analytics
BA – Digital Marketing
BA – Finance
BA – Healthcare Management
BA – Human Resource Management
BA – Information Technology
BA – Logistics and Supply Chain Management
BA – Management
BA – Marketing
BA – Project Management
Computer Engineering
Computer Science
CS – Cybersecurity Engineering
CS – Data Science
CS – Software Engineering
Criminal Justice – Forensic Investigation
Criminal Justice – Human Services
Healthcare Management
Healthcare Management – Health Informatics
Information Technology
Information Technology – Network Management
Information Technology – Security
Information Technology – Software Systems Engineering
Management
Management – Food Service Management
Nursing
Psychology
Psychology – Consumer Behavior
Psychology – Organizational Behavior
Online Master's Degrees at CTU
MBA – Accounting
MBA – Data Analytics
MBA – Entrepreneurship
MBA – Finance
MBA – Global Leadership
MBA – Healthcare Management
MBA – Human Resource Management
MBA – Logistics Management
MBA – Marketing
MBA – Operations Supply Chain Management
MBA – Project Management
MBA – Technology Management
MBA – General Track
Computer Science
CS – Cybersecurity Engineering
CS – Software Engineering
Criminal Justice
Criminal Justice – Homeland Security
Healthcare Management
Healthcare Management – Informatics
Information Technology
Information Technology – Network Management
Information Technology – Security Management
Management
Management – Information Systems Security
Management – IT and Project Management
Management – Organizational Leadership and Change
Management – Public Administration
Nursing
Nursing – Family Nurse Practitioner
Nursing – Nursing Administration
Nursing – Nursing Education
Online Doctorate Degrees at CTU
Computer Science
CS – Big Data Analytics
CS – Cybersecurity and Information Assurance
Management
Management – Executive Leadership
Management – Healthcare Management and Leadership
Management – Homeland Security
Management – Organizational Development and Change
Nursing Practice
Benefits of CTU's Online Programs
Online students at Colorado Technical University have access to many services and benefits. Students are encouraged to take advantage of all that Colorado Tech online offers. These resources are available to students at no charge, so be sure to use them!
CTU Fast Track™ Exams
The Fast Track™ program allows students to complete a series of modules. These modules are designed to test their understanding of the topic of the courses. Depending on the outcome of the modules, students may earn course credit for existing knowledge. This allows them to take advantage of what they already know by skipping over certain requirements. So naturally, it can help students finish school faster.
Generous Transfer Policy
Colorado Technical College online students can transfer in up to 75 percent of the credits needed to earn any of the school's degrees.
CTU's Advantage Programs
The Master's Advantage™ Program allows some students to substitute up to two graduate courses for bachelor's degree courses. The Doctoral Advantage Program lets students swap two doctoral courses for two graduate courses.
Mobile Access to Courses
Using CTU Mobil, students can complete their studies with their smartphones. They can find their assessments, listen to live chats, and track their academic progress. Additionally, they can participate in discussion boards and access the school library.
Career Development
Colorado Technical University offers many career development services. These include resume and cover letter assistance and professional networking. Additionally, there are plenty of career exploration tools and resources for preparing for interviews. And students have access to professional career coaches at no charge.
Military Friendly
Colorado Technical University is a Military-friendly school. And Active Duty, Guard, and Reserve members usually qualify for special Military Education Benefits. These benefits may help students save substantial money on their courses and other expenses.
Smarthinking Tutoring Service
Colorado Technical University partners with Smarthinking to offer 24/7 on-demand tutoring at no cost. As a result, students have continual access to highly trained tutors to help them improve their academics. The school also offers an online writing lab.
Colorado Technical University Badge Program
Another unique program at Colorado Technical University is the Badge Program. The school issues special university badges for degree-seeking students. Students who successfully complete a group of courses within a specific area of study earn a digital badge. Both undergraduate and graduate students can earn badges.
Digital badges from CTU are a great way to demonstrate your skills and competencies to future employers and others in your network. They are not certifications. Instead, they symbolize your accomplishments in mastering a particular subject area.
Colorado Technical University Accreditation: Is CTU Accredited?
Colorado Technical University has several accreditations and licenses through various organizations. The school itself is regionally accredited by the Higher Learning Commission. This accrediting body was established in 1895 and is one of six such organizations nationwide.
Higher Learning Commission accreditation is your assurance that an institution meets high academic standards. The school is also accredited by four other organizations: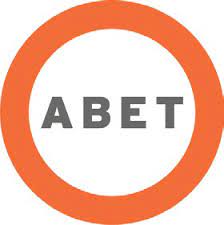 Accreditation Board for Engineering and Technology (ABET)
ABET accredits two bachelor's online programs at CTU. These include:
Bachelor of Science in Computer Engineering
Bachelor of Science in Electrical Engineering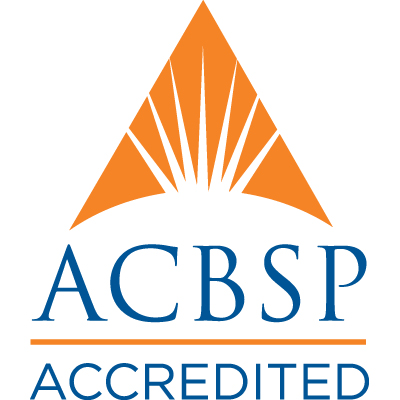 Accreditation Council for Business Schools and Programs (ACBSP)
All of CTU's popular business degree online programs are accredited by ACBSP. This specialized accreditation sets a college's business degree programs apart from the competition.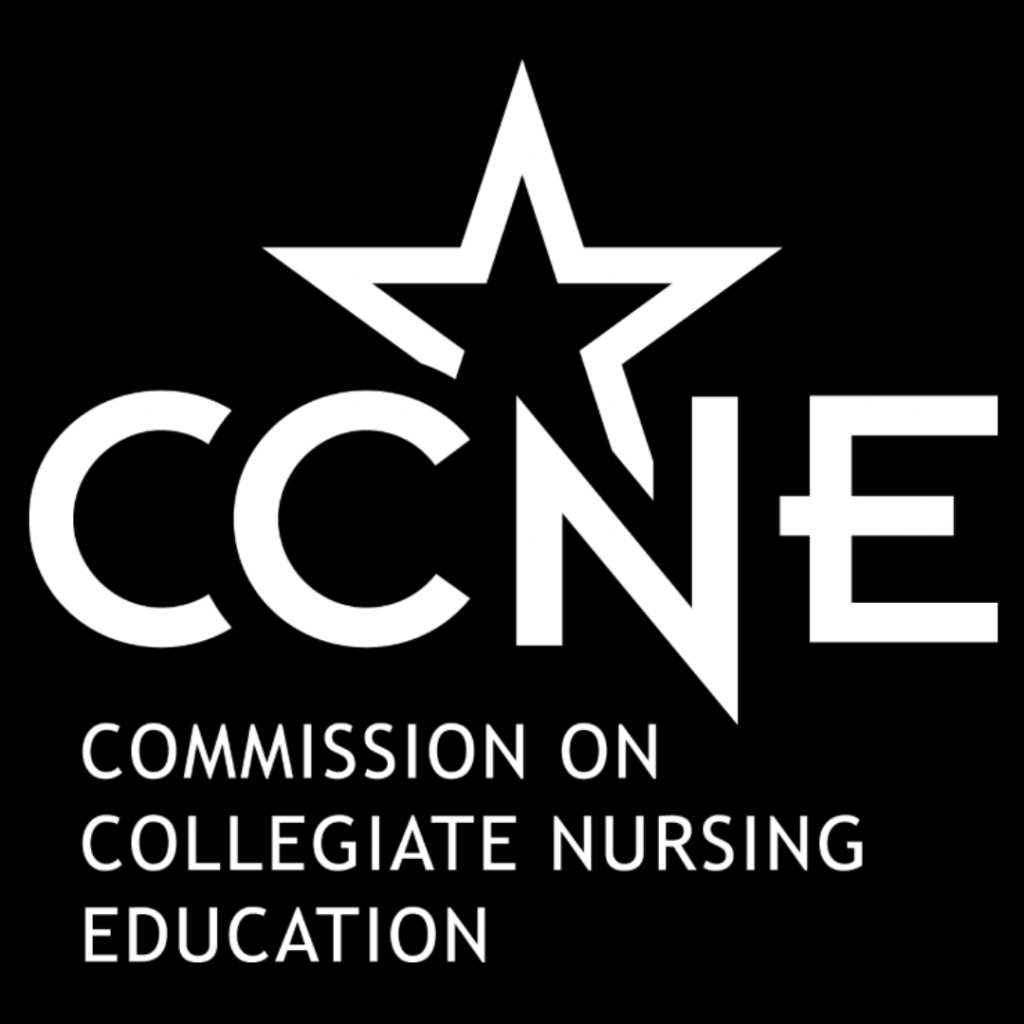 Commission on Collegiate Nursing Education (CCNE)
CTU accreditation for three of the online nursing programs is awarded through the CCNE. These include:
Bachelor of Science in Nursing degree program
Master of Science in Nursing degree program
Doctor of Nursing Practice degree program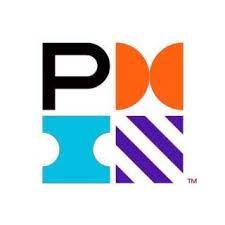 Project Management Institute Global Accreditation Center
CTU Online University has several programs with a project management concentration. All are accredited by an additional accreditation center. This is called the PMI Global Accreditation Center for Project Management Education Programs.
Colorado Department of Higher Education Licensing
Colorado Technical University is also licensed by the State's Department of Higher Education. This is done through the Colorado Commission on Higher Education (CCHE). CCHE licensing means the school is authorized to award degrees in the State of Colorado.
CTU online accreditation is identical to the accreditation for the on-campus programs.
CTU Affiliations
Colorado Technical University has affiliations with several organizations and groups, including:
Sigma Theta Tau International Honor Society of Nursing
Association of University Programs in Health Administration (AUPHA)
Delta Mu Delta International Honor Society in Business
Center of Academic Excellence in Cyber Defense
Society for Human Resource Management (SHRM)
Carnegie Foundation
Military Students at Colorado Technical University
Paying For Your Education at CTU
CTU offers an affordable way for students to earn a college degree online. Tuition costs are charged per credit hour.
| | |
| --- | --- |
| Degree | Cost Per Credit Hour |
| Associate | $340 |
| Bachelor | $340 |
| Master | $610 |
| Doctorate | $598 |
In most cases, Colorado Technical University online students have access to the same financial assistance as on-campus students. Students should not let fear of educational debt stop them from attending college. There are many scholarships and grants available to help cover tuition costs. Plus, the vast majority of students qualify for Federal financial aid.
How To Get Into Colorado Technical University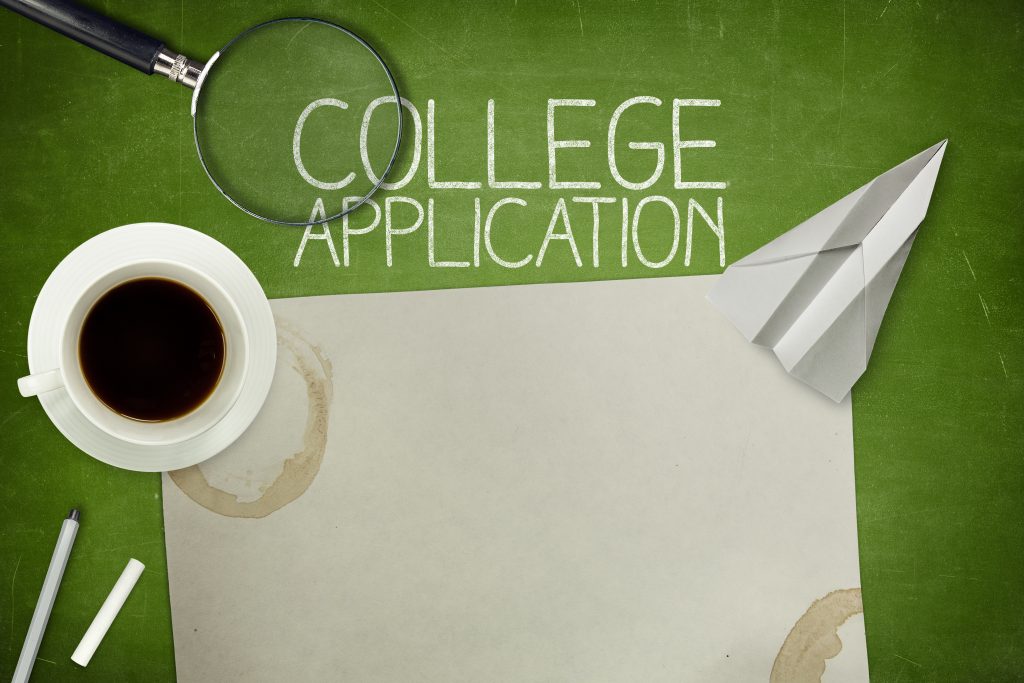 The admissions process at CTU is fairly straightforward. The application deadline for students at Colorado Tech College online is rolling, with several start dates per academic year. There are no SAT, GMAT, GRE, or other standardized test scores required. Students who want to enroll in an undergraduate program must:
Meet with an Admissions Advisor for an interview
Submit a completed CTU application for admission.
Provide proof of high school graduation or equivalency documents.
Non-native English speakers must provide proof of English proficiency (TOEFL, IELTS, etc.)
For graduate students, the requirements are the same. However, they must provide transcripts for an accredited bachelor's degree program. Additionally, degrees must be earned with a CGPA of 2.0 or higher on a 4.0 scale. Master's in nursing degrees have different requirements.
Admission requirements for doctoral online degree programs are more stringent. Candidates will need at least a cumulative GPA of 3.0 on a 4.0 for admission. They will also need to submit a resume and essay and have an interview with an Advisor.
Military Students at Colorado Technical University
CTU is a military-centric college that values the role of Armed Forces members. The school has specific policies in place to help military members navigate college.
For example, the school's military leave of absence policy is generous. It allows students to take time off due to travel or deployment. Many of the school's military benefits extend to spouses as well. Military Times ranked CTU in its "Best for Vets: Colleges 2021" review.
In addition to the benefits mentioned, there are reduced tuition rates and fee waivers for military members and their spouses. Military students can also use their GI Bill® for on-campus and online classes. And Veterans injured in the line of dury may be eligible for CTU's Patriot Scholarship.
Another potential benefit for military members is the school's generous transfer program. Eligible students may receive credit for prior military training and experience. This can significantly cut down on tuition costs overall. CTU also participates in the Yellow Ribbon Program.
International Students at Colorado Technical University
Colorado Tech Online welcomes international students. International students must fill out an application. Then, they must submit an English proficiency assessment score. After that, they can complete an interview via telephone with an International Admissions Advisor.
In addition, international students must submit proof of high school graduation or equivalency. And if they have already begun college, international students must submit undergraduate transcripts.
Transfer Students at Colorado Technical University
Many students enrolled at Colorado Technical University Online are transfer students. And they may qualify for up to 75 percent of the credits earned at a previous college.
In addition, some individuals have some college, military, work, or life experience. CTU will often use those experiences to qualify students for transfer credits.
These are called Experiential Learning Credits. And they can lead to substantial savings of both time and money. Colorado Tech online will evaluate your transfer credits as part of the admissions process. They will then apply credits from previous college experience to qualifying students. Transfer students are also eligible for financial aid.
What Are Online Courses at CTU Like?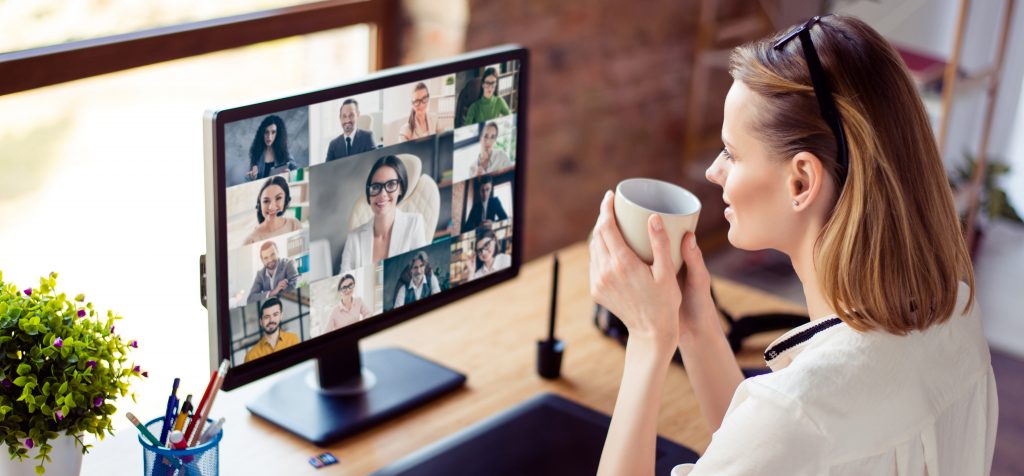 One of the primary advantages of online learning through CTU is flexibility.
Online bachelor's degree programs or graduate degrees are ideal for busy working professionals or students with family obligations. Instead of committing to specific class times on campus, you generally get to choose when and where you complete your assignments.
Of course, there will be times when you may need to log in to class at specific times, but typically, the learning is self-directed. Classes are prerecorded. So lesson plans, assignments, and readings can all be accessed through the online learning management system.
Interact With Your Instructors and Classmates From Anywhere
With Colorado Technical University Online, You won't usually meet your fellow students and professors face-to-face. However, there are still plenty of opportunities to network through message boards and forums.
In addition, you may have live class discussions for online classes that meet at specific times. And, of course, a live-chat feature will enable you to meet with your instructors and other faculty members from anywhere in the world.
Course Materials Readily Available
With Colorado Technical University online, you usually don't need to visit the CTU school campus bookstore for your books and materials.
Instead, students can find the readings, worksheets, and other materials online. Most of the time, there is no extra cost. This makes online learning even more affordable.
Additionally, your materials are readily available on your learning platform at any time. So there are no worries about losing them or trying to keep track of where they might be.
Learning Is Tailored To Individual Students
Colorado State University online implements software called intellipath®. Intellipath® is an adaptive learning technology that can help you make the most of your study time. It makes online courses easier by tailoring the assignments to students' unique previous college experience, knowledge, and strengths.
For those who prefer to skip over topics they already know, intellipath® is ideal. And it can help students get through their courses quickly and efficiently and leave out redundant lessons.
CTU Online College Programs in More Detail

We've discussed some of the essential details about Colorado Technical University online. Now we'll take a deeper look into some of the school's most popular degree programs.
Bachelor of Science in Business Administration Program
The BS in Business Administration at CTU is one of the school's most flexible programs. Students can choose the on-campus or online format for the general degree program. And then, there are several concentrations available exclusively online. The concentrations include:
Business Development
Digital Marketing
Data Analytics
Finance
Healthcare Management
Human Resource Management
Information Technology
Logistics and Supply Chain Management
Management
Marketing
Project Management
The eleven concentrations alone set this program apart from the competition. Students interested in general business concepts can choose the general track. But those with a specific career goal in mind can customize their program further. That makes this degree program relevant for dozens of industries.
Some of the required business courses in the program include:
Accounting
Business Ethics and Leadership
Finance Literacy in Today's World
Managing Organizational Change
Spreadsheet Applications
International Business Communications
Management Fundamentals
Organizational Behavior Principles
Management of Human Resources
Business Policies and Strategies
The Legal and Ethical Environment of Busines
Business Law
With the concentrations, additional coursework is required in your area of study. For example, the project management concentration has the following required courses as well:
Project Risk Management
Contracts and Procurement
Project Performance and Quality Assurance
Project Cost and Scheduling
Human Resources within Project Manamange
Organizational Leadership'Project Management Tools
Students who want to complete their business degree as quickly as possible can take CTU Fast Track™ exams. The exams will test their knowledge of a topic and let them earn credit for what they already know. The BSBA is a 180-credit hour program. There are three start dates per year.
Bachelor of Science in Criminal Justice
CTU's BS in Criminal Justice is another one of the best online programs at the school. This degree requires 182 credit hours to graduate. And there are three start dates each year. Students in this program will learn practical skills to prepare them to work in countless areas related to the law and corrections.
You can take the general track or select from two concentrations. The forensic investigations concentration is offered on campus only. However, the human services concentration is provided on campus and online.
The program has been ranked among the best in the nation by US News and World Report for eight years in a row. Students in the criminal justice program will have courses such as:
Ethics in Criminal Justice
Law Enforcement Operations
Homeland Security
Victimology
Juvenile Delinquency
Criminal Law
The Laws of Evidence
Public Administration
Criminal Procedure
Criminology
American Corrections
There are also several exciting electives students can choose from. These electives allow participants to design a program that most closes aligns with their future career goals. Here are just a few:
Child Abuse
Loss Prevention
White Collar and Financial Crimes
Family and Domestic Violence
Probation and Parole
Terrorism and Organized Crime
Forensic Criminology
Criminal Courts
Legal Elements of Fraud
Licit and Illicit Drugs
This program is also eligible for Colorado Technical University online Fast Track™ exams. This may allow eager students to gain credit for what they already know and graduate sooner. This can help students save a substantial amount of money. In addition, grants and scholarships are available to qualifying students. And financial aid is available.
Bachelor of Science in Healthcare Management
Another popular degree choice at Colorado Technical University online is the bachelor's in healthcare management degree. Students in this online program will learn a variety of skills and competencies. And after graduation, they will have a solid background to enter careers in the healthcare industry.
This well-rounded program helps students develop a strong knowledge of topics like"
Patient Access
Revenue Cycle Management
Project Management
Economics of Healthcare
Fundamentals of Marketing
Human Resource Management
Patient Privacy and HIPAA Laws
Billing and Insurance
Students can opt for the general track or a health informatics concentration. Colorado Technical University online Fast Track™ exams are also available. They allow students to test out of topics they are already familiar with.
The course schedule is very flexible, so you can take classes when it is convenient for you. And scholarships and grants are available for qualifying students. Additionally, financial aid is available.
Classes start three times a year, and students need 180 credits to complete the program. You'll take 51 credit hours of general education and 109 credit hours of healthcare management classes. Then, you'll round out your degree with electives to define the area you're interested in.
Some of the courses are based on engaging topics such as:
Managerial Psychology
Interpersonal Communication and Dynamics
Financial Statement Analysis
Building Effective Teams
Managing Organizational Change
Database Applications with Access
International Business Communications
Customer Service Excellence
Creating Change in Individuals and Organizations
Master of Business Administration
Colorado Technical University Online also offers an award-winning Master of Business Administration program. It has ranked as one of the top online MBAs in the nation by US News & World Report for seven years in a row. And it is widely considered to be one of the best online programs for getting an MBA.
The Master of Business Administration program is designed to help professionals develop skills to help them meet business challenges across various industries.
It's also ideal for those seeking career advancement. Students can choose from twelve concentrations with this master's degree. They include:
Accounting
Data Analytics
Entrepreneurship
Finance
Global Leadership
Healthcare Management
Human Resource Management
Logistics Management
Marketing
Operations and Supply Chain Management
Project Management
Technology Management
Students will have a capstone project in which they will work with a team to run a $100 million business simulation. This project will allow them to showcase the skills they've learned in the program. And it will highlight how they solve business problems both individually and with other professionals.
ACBSP accredits this Online MBA, so students can be assured of the highest level of academic rigor. Courses integrate the intellipath® learning application. This allows students to customize their coursework to align with their professional goals.
Classes are five weeks long, and there are several start dates a year. Financial aid, scholarships, and grants are available to qualifying students.
The MBA is a 48-credit-hour program that can be completed in as little as 12 months. Students will have 32 credit hours of core business administration classes and 16 credit hours of electives.
The electives will be aligned with each student's chosen concentration. Core courses for the general business administration program include:
Applied Managerial Accounting
Applied Managerial Economics
Applied Managerial Finance
Applied Managerial Marketing
Strategic Management in Dynamic Environments
Leadership and Ethics in Decision-Making
Strategic Human Capital Management
To qualify for the MBA program, candidates should have previous experience in a business role. It is not necessary to have a bachelor's degree to apply for the MBA. However, those without a bachelor's degree must complete specific core courses to be considered. Financial aid is available.
Master of Science in Information Technology
Colorado Technical University Online offers an excellent Master of Science in Information Technology program. It teaches students strategic leadership and technical skills to design and manage IT programs and systems.
There is a general Track and two concentrations. Select from Security Management or Network Management. Students in the IT graduate program will take six core courses:
Computer Systems Security Foundations
Enterprise Systems Architecture
Enterprise Data Management
Networking and Telecommunications
Strategic Management in Dynamic Environments
Project Management Processes in Organizations
Following the core courses, students will take elective courses. They will choose those that most closely align with their professional goals. Based on their concentration, they can choose from the following electives:
Data and Applications Security
Operating Systems Security
Network Security
Security Management
Database Systems
Data Warehouse
Business Intelligence Systems and Methods
Network Administration
Enterprise Network Architecture
IT Governance and Risk Management
Virtual Systems
Digital Forensics
The MSIT program is built on some specific requirements. Applicants should have prior knowledge of information technology and related disciplines. Those who want to enter the program should already have a bachelor's degree in:
Computer Science
Computer Engineering
Information Technology
Cybersecurity
Information Systems
Other students who do not already have an undergraduate degree in one of these disciplines may be admitted conditionally. However, they will need to complete two MSIT foundation courses. Those courses will give them the basic skills required to enter the master's program.
The MSIT program requires a total of 48 credit hours for completion. Classes start three times per year. You can take this program online, in Colorado Springs, or at Denver South. Financial aid is available.
Master of Science in Management Program
The Master's Degree in Management program is another popular graduate program at Colorado Technical University online. This degree gives students the knowledge and skills to succeed in a global business environment.
The program is practical and hands-on. And it builds on a core foundation of practices and concepts in management that are relevant to today's industry.
It is ideal for students who want to pursue career advancement. But it is also just as appropriate for those who want to start a business from the ground up.
CTU's Master of Science in Management degree has five concentrations. So students can tailor the program to their individual needs. The concentrations include:
Information systems security
IT and project management
Organizational leadership and change
Project management
Public administration
All students in the program will finish with a Management Capstone. This will be an in-depth project utilizing specific strategies of the discipline they chose.
This may be an independent project or one undertaken with other students. The program has been ranked among the Best Online Master's Degree in Business Programs by U.S. News & World for seven years in a row.
New start dates are offered nine times yearly, and classes are five weeks long. In some cases, students can earn the business management degree in as little as 18 months.
To graduate, you will need to complete 48 credit hours. Twenty-eight of these credit hours are for core courses in management. The other 20 credit hours go toward electives within the student's concentration. The core courses include:
IT Management
Leadership and Ethical Decision-Making
Organizational Behavior
Applied Managerial Finance
Strategic Management in Dynamic Environments
Applied Managerial Marketing
Project Management Processes in Organizations
The MSM concentrations have many exciting and engaging elective courses to choose from. For example, within the public administration concentration, students will focus on:
Public Administration Theory and Practice
Graduate Research Methods for Public Administration
Budgeting and Finance for Public Administration
Federal, State, and Local Government
The MSM degree has been designed to build skills and competencies that will transfer to many industries. Financial aid is available.
Master of Science in Nursing
Students can complete the online Master of Science in Nursing program at CTU in as little as 18 months. And you can complete a practicum at your own workplace in many cases. This graduate-level nursing degree was ranked among the Best Online Master's Degree in Nursing Programs by U.S. News & World Report for four years.
There are two goals for the program. The first is teaching leadership skills to improve the quality of care within healthcare settings. The second is to turn advanced science and nursing knowledge into hands-on practice. There are three concentrations students can choose from:
MSN-NA: Nursing Administration
Can be completed in as little as 18 months
In this program, students apply new systems of thinking to create positive change in healthcare settings. In addition, they learn strong personal, fiscal, professional, and ethical accountability.
MSN-NE: Nursing Education
Can be completed in as little as 18 months
The MSN-NE program focuses on innovative teaching strategies in nursing education. Students will study curriculum design and development. And they will learn how to assess and evaluate educational programs. They will also learn to apply teaching concepts in virtual environments as well.
MSN-FNP: Family Nurse Practitioner
Can be completed in as little as 24 months
The MSN-FNP program studies patients across their lifespans. Classes in the FNP program focus on:
Evidence-based Practice
Population Health
Health Policy
Informatics
Family Practice
Health Promotion
The nursing program at CTU utilizes intellipath®. This computerized adaptive testing is ideal for nurses entering one of these programs. It allows nurses to skip over what they already know. That way, they don't have to wade through information they've already learned.
Students will experience faculty-led courses, virtual simulations, writing assignments, and more. There are no group project assignments.
However, there is some interdisciplinary collaboration with other students in clinical courses. Students will have a mix of traditional assignments plus clinical experience from wherever they live. Financial aid is available.