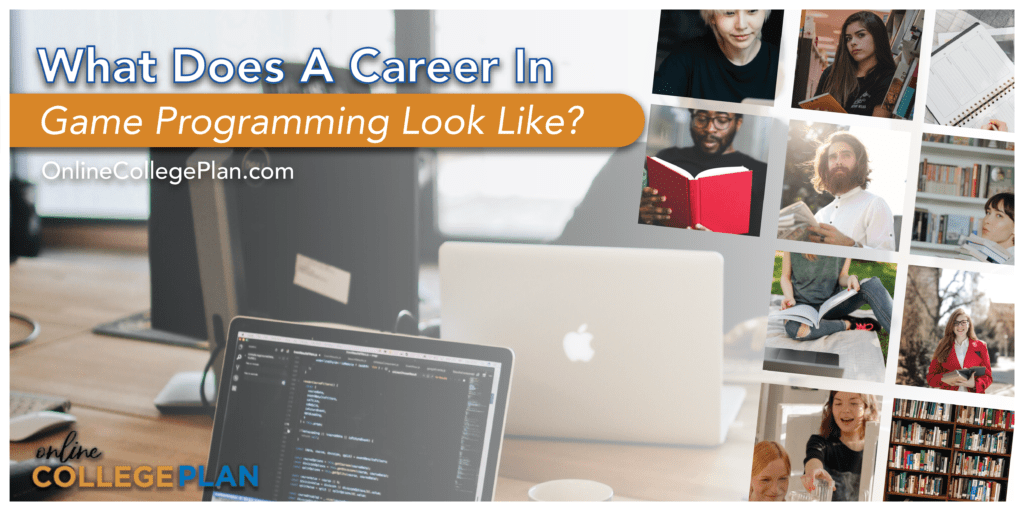 For students interested in gaming, there is perhaps no other career choice more compelling than game programming and design. After all, this is your niche, and gaming is your life. Plenty of colleges now offer degrees in game programming, and if you want an occupation you enjoy, what could be better than studying a topic in which you're already highly proficient?
Today, we're going to take a look at what is involved in a game programming career. If you're looking for an excuse to go to college plus fulfill your dreams of becoming a video game programmer, read on to find out how a career in game programming will fit into your life.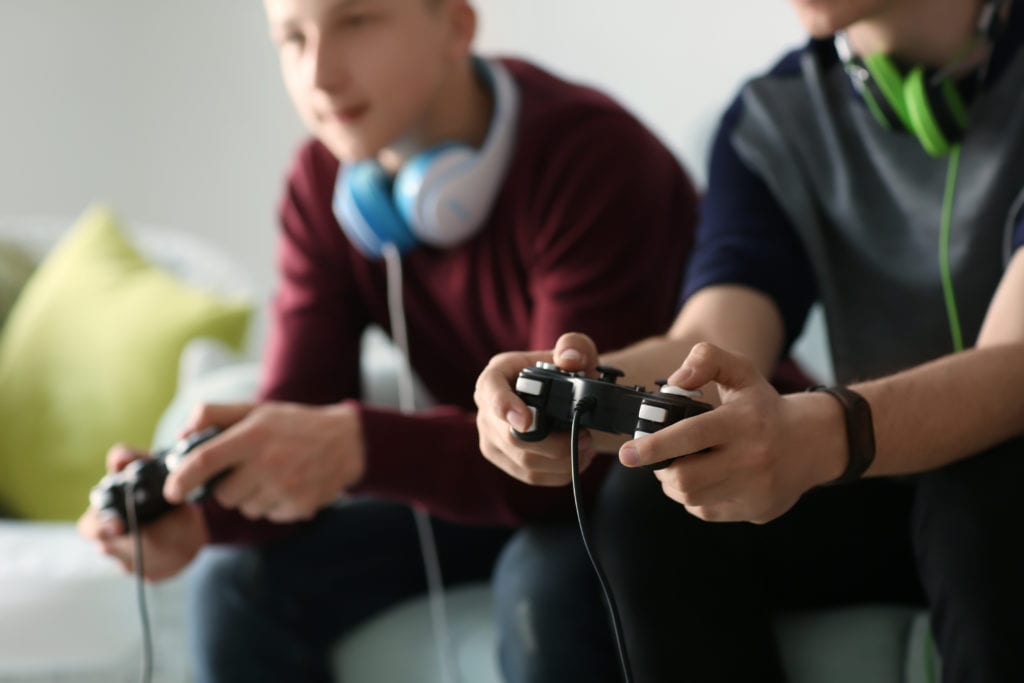 Gaming is Life
Throughout history, in every culture worldwide, games are associated with positive vibes. In fact, the diversion of play is an essential key to creating a satisfying life on this big round planet. From the most rudimentary board games to physically competitive events, games are the frosting on the cake of the human experience.
Featured Programs
While some folks might still hold on to the misguided view that video games are a waste of one's time and effort, we're not so sure we agree with that theory. For example, MMOs (massively multiplayer online games) unite players with one another worldwide.
Imagine playing a game with thousands of people in multiple countries, getting to know a few of them, and connecting on a personal level through the digital medium of gaming? That's rather magical.
It's hard for non-gamers to understand this comradery, but it's as real as any other relationship, and in some cases, can even be stronger. Plus, It unites people from all corners of the earth in one common goal: to have fun.
Of course, MMOs are not the only gaming genre out there. There are other exciting categories to explore, as well.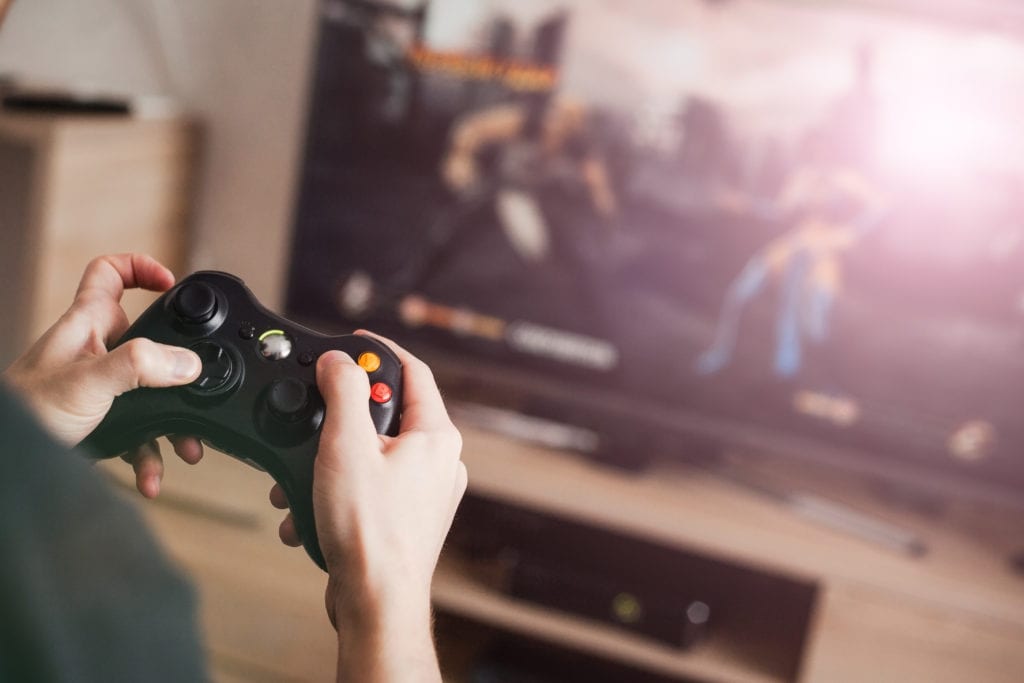 Other Types of Games
Skill-Based Games
Skill-based games are those in which the outcome relies on a player's skill or mental performance. Examples of skill-based games include Words with Friends, Tetris, and Street Fighter.
Casual Games
Casual games are for any skill level or age. They are typically short, simple, and fun diversions. Although they can be competitive, they are generally not. Candy Crush, Plants Vs. Zombies and Bejeweled are examples of casual games.
Real-Time Strategy Games (RTS)
RTS games are centered around using resources to build a base and defeat yourself against an enemy. Warcraft, Dune, and Fortnite are examples of real-time strategy games.
Handheld Games
Handheld games are those played on a handheld device like the Nintendo Switch. Animal Crossings and the Legend of Zelda: Breath of the Wild are two popular handheld games, but there are many others.
Console Games
Console games can be from any genre. They are played on a console as opposed to a PC. Microsoft, Nintendo, and Sony all have their own consoles.
Medical and Military Games (Serious Games)
Serious games are used for training purposes in the military and medical fields. They often simulate warfare or life-saving scenarios and are designed to make people better at what they do.
What Should Students Know About Pursuing a Career in Gaming?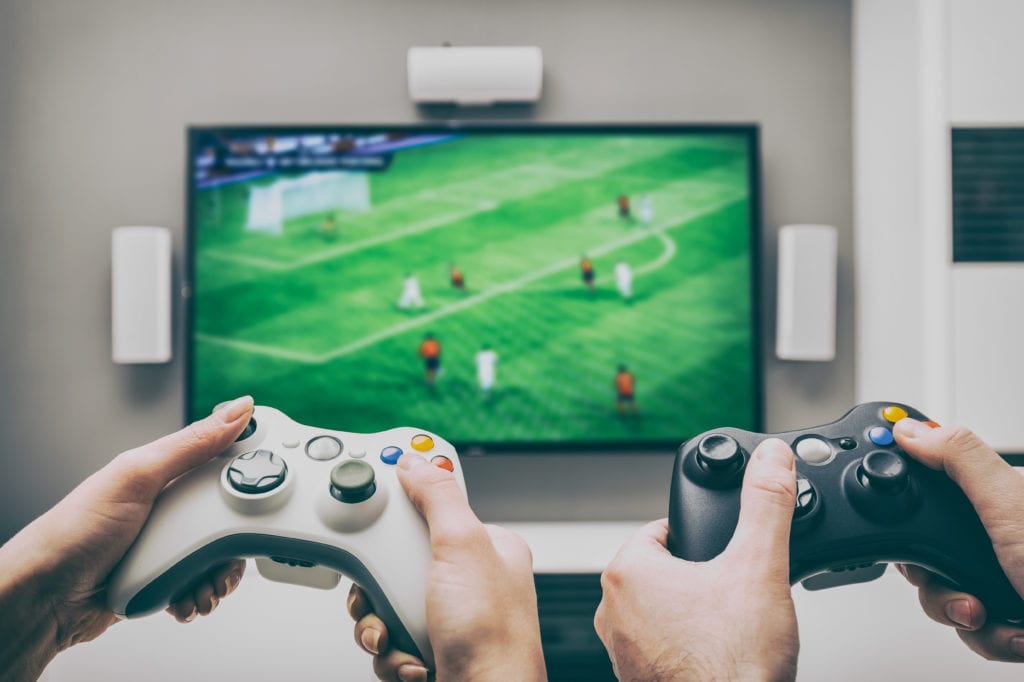 The first question to ask yourself is, "what types of jobs are available in the field?" There are diverse career opportunities in gaming to select from, but if you don't understand the ins and outs of each of them, you could be missing your true calling. Since this article focuses on a career in game programming, let's take a look at that role first.
What Is the Income Potential for a Game Programmer?
Game programmers are professionals who write the computer code for a game. Once the developer and the designer form the concept of a game and they agree on some concrete actions, someone must write the code to make it come to life. Without programmers, games are just ideas.
Programmers may work on everything single-handedly or as part of a team. Some focus on graphics, while other programmers only build the game engine or focus on special effects. Many programmers are proficient in other tasks as well, such as development, design, sound, art, and writing, with some specializing in more than one area. Most know more than one coding language, such as Java or C++.
So how much money can you make as a game programmer? The average annual salary for game programmers in the US is currently $69,569. But some programmers do reach six figures. Naturally, your pay will depend on factors like your experience and education, location, and the company you work for.
What About Other Careers in the Gaming Industry?
You can study game programming at college, but it won't necessarily preclude you from other roles in the field. This is especially true if you choose to develop other skills while pursuing your major. Here, we take a look at some other careers in the gaming industry, along with their corresponding average annual salaries.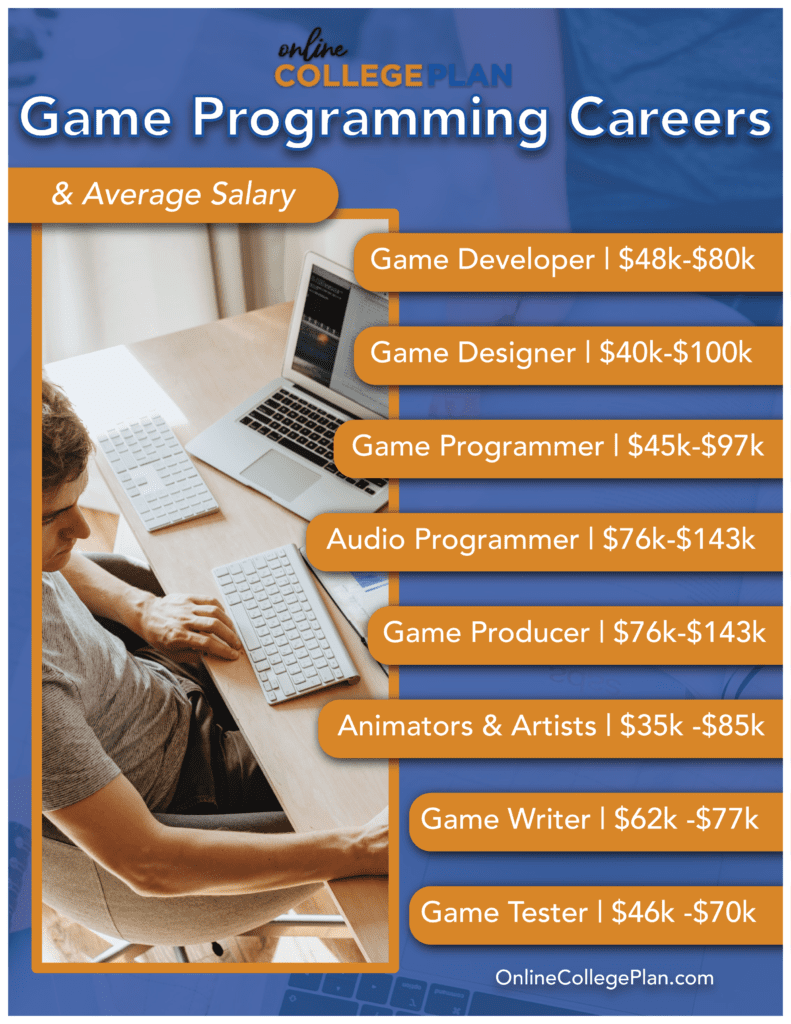 Game Developer
Developers have the most significant responsibility in creating a game since they oversee the entire production process from the first game concept to its release and beyond. They need to know a bit about everything, as their jobs will overlap with game designers, programmers, and testers quite a bit.
Often these titles are interchangeable within the industry. For this article, let's just say that a game developer is a jack-of-all-trades in their field. As such, you need quite a bit of experience and technical know-how to fill this role, which is why getting a degree in game development is your best bet.
Game Designer
As the designer of a game, you are more involved in elements like storylines, narrative features, and character bios. You will also help with some of the artwork and visual aspects of a game, such as weapons, characters, and graphics.
It's easy to see how your job can overlap with other team members in the field. You will be working closely with game artists, programmers, and developers to meet your goals, and in many cases, your responsibilities will be similar.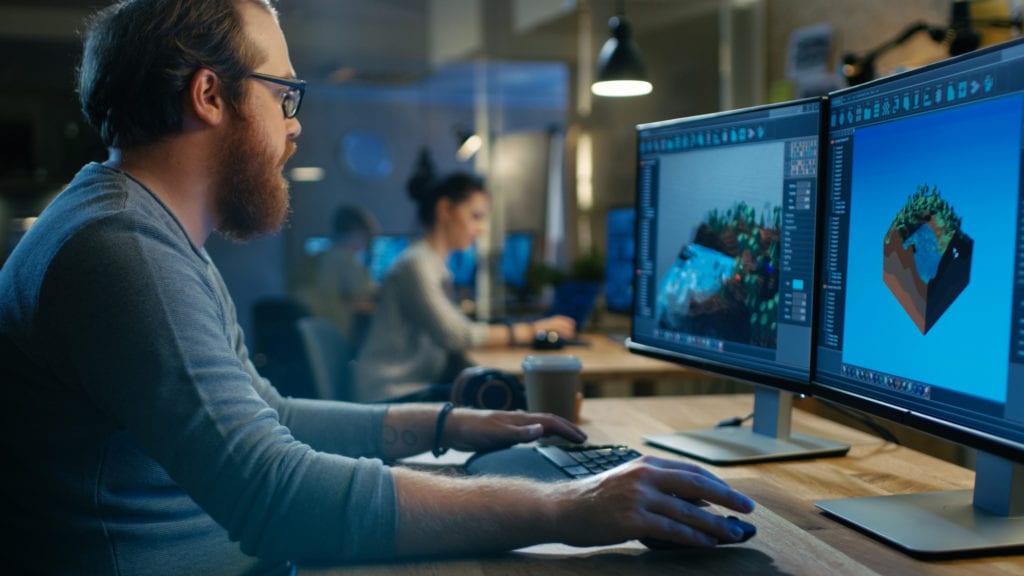 Audio Programmer
Audio programmers play a vital role in game development since they are charged with ensuring that the game's dialogue, sound effects, music, and other sounds are just right. While some game programmers are also proficient at audio programming, this is a specialized role that has become more common as the industry has grown.
Audio programmers use specific software tools to perform their work, and their roles may overlap with sound designers as well. Audio programmers are in high demand, and with the right training, you can carve out a terrific career for yourself in this position.
Game Producer
While a game producer's duties are different depending on the studio, most game producers are involved in planning and coordinating the project. This includes supervising the team through all aspects of the game development process. They keep things moving and on task, ensuring that games get produced and that deadlines are met.
Game producers have less of a hands-on role in creating the game and more of a management role. They may dabble a bit in other areas but are more concerned with the project's budgeting, marketing, and staffing needs. They have a shelf date in mind, and that guides their actions.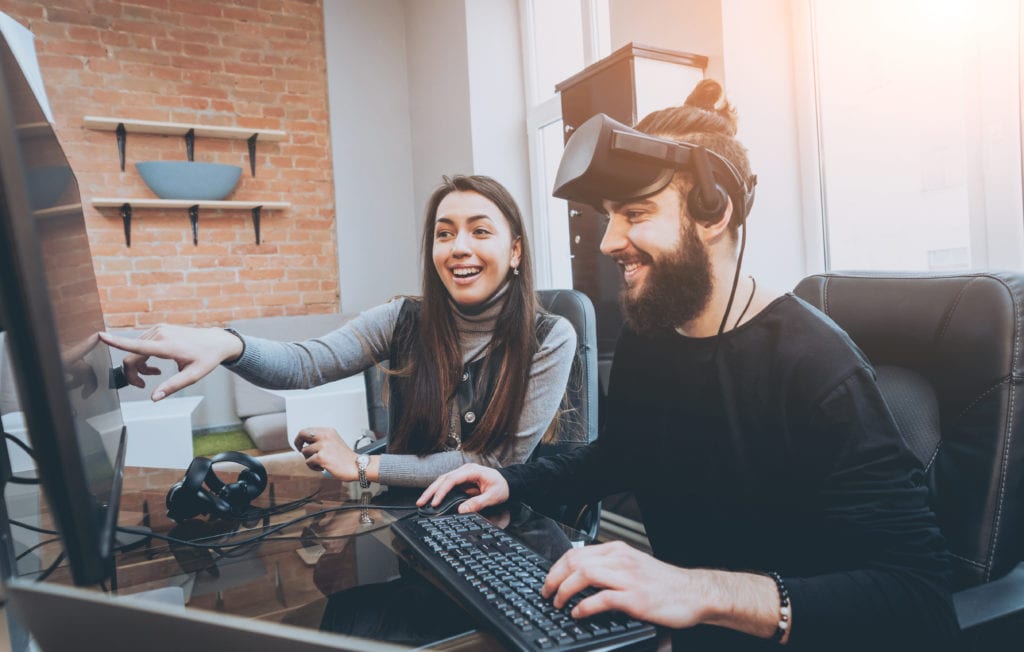 Game Animators and Artists
The roles of game animators and artists may be separate, but they often overlap. Someone has to create the graphics and animation in a game, from the game's backgrounds to the objects, characters, vehicles, dwellings, weapons, clothing, and more. Every visual detail of a game must be attended to. Visuals make gaming compelling.
As you might imagine, when you consider the number of visuals that go into some games, there are diverse positions across the industry for artists and animators. You may specialize in architecture while another artist specializes in antique cars. Some artists create captivating characters, while others focus on clothing. Depending on your level of experience, you may be a lead artist or work as one team member.
Game Writer
Game writers enhance the gaming experience with screenplays, narratives, dialogues, and storylines. While not every game has a plot, those that do have almost always had a writer's special touch.
If you have a passion for both gaming and writing, this specialized field is new and growing. Like most writers, you will need to possess good research skills. For example, if a game takes place in the early 1900s, you will need to study that time period to get correct details to include in your storylines. As the game's writer, you will be working closely with the game designer, so it's a good idea to have some solid knowledge of game design, too.
Game Tester
If your dream job is to play games for a living, the closest you will come next to being a professional gamer is by becoming a game tester. Somebody has to do it, so it might as well be you.
Game testers have to play new games and compete at every level to ensure the user experience is perfect. They detect errors, bugs, and any issues with speed, sound, and other game elements that could be problematic to players. Naturally, you need to really love to game if you want to be a tester.
What Type of Schools Offer a Degree in Game Programming?
While it's possible to get into the gaming industry without a degree, a bachelor's degree is worth pursuing if you want to give yourself the best shot at a career in game programming, . These programs typically involve classes in object-oriented design, network fundamentals, C++, computer graphics, calculus, game algorithms, and more. Next up, out top colleges for game programmers.
Top 10 Colleges for Game Programming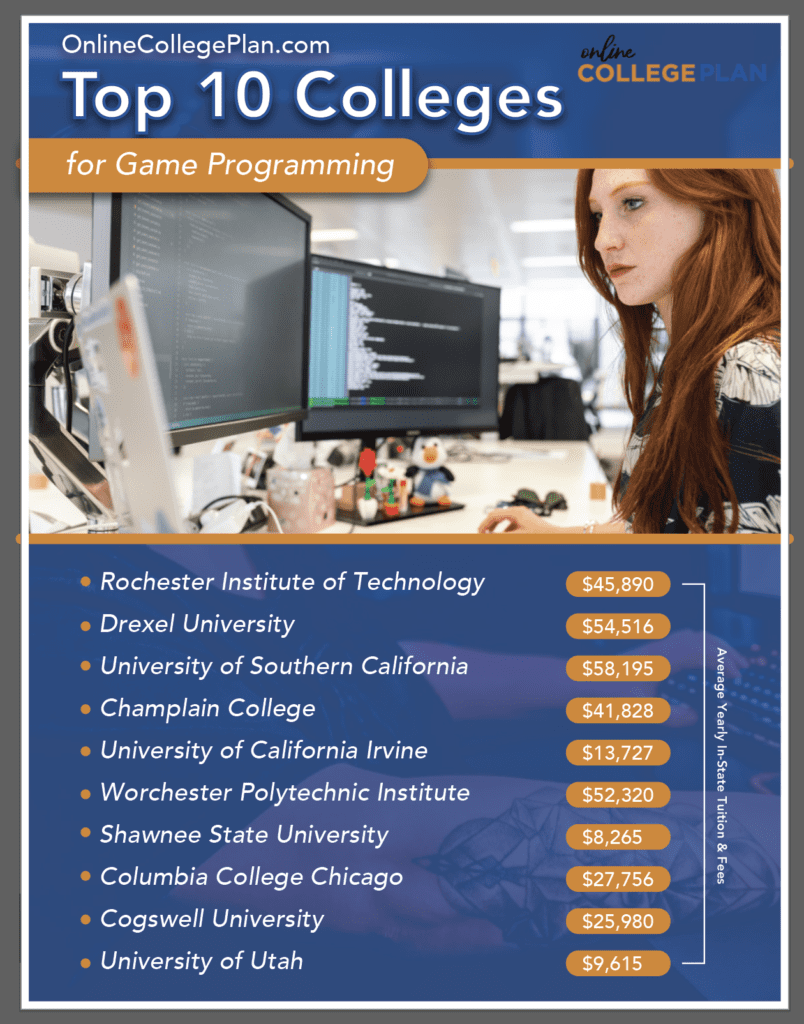 Rochester Institute of Technology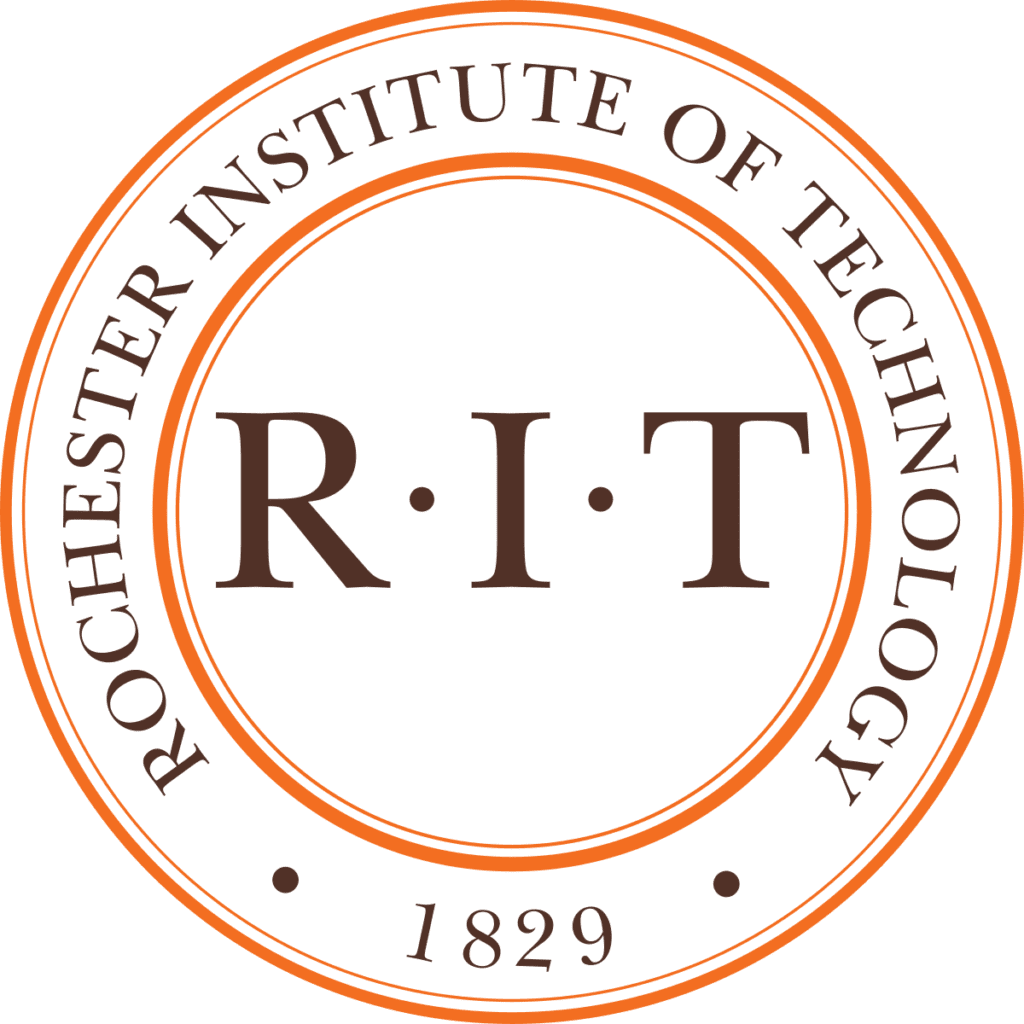 Rochester, NY
With a strong emphasis on programming, RIT's Bachelor of Science in Game Design and Development is a top choice for students who are serious about working a future in the gaming industry. It's a rigorous program that exposes students to all aspects of the design and development process, and there are several specializations to choose from, including:
• Graphics programming and animation
• Engines and systems
• Production
• Audio
• Web
• Game Design
• Mobile
Students will participate in two co-op blocks to gain real-life experience in a full-time paid position in the field. Graduates of the program have gone on to careers with Amazon, Warner Brothers, Muse Games, and other high profile organizations.
Drexel University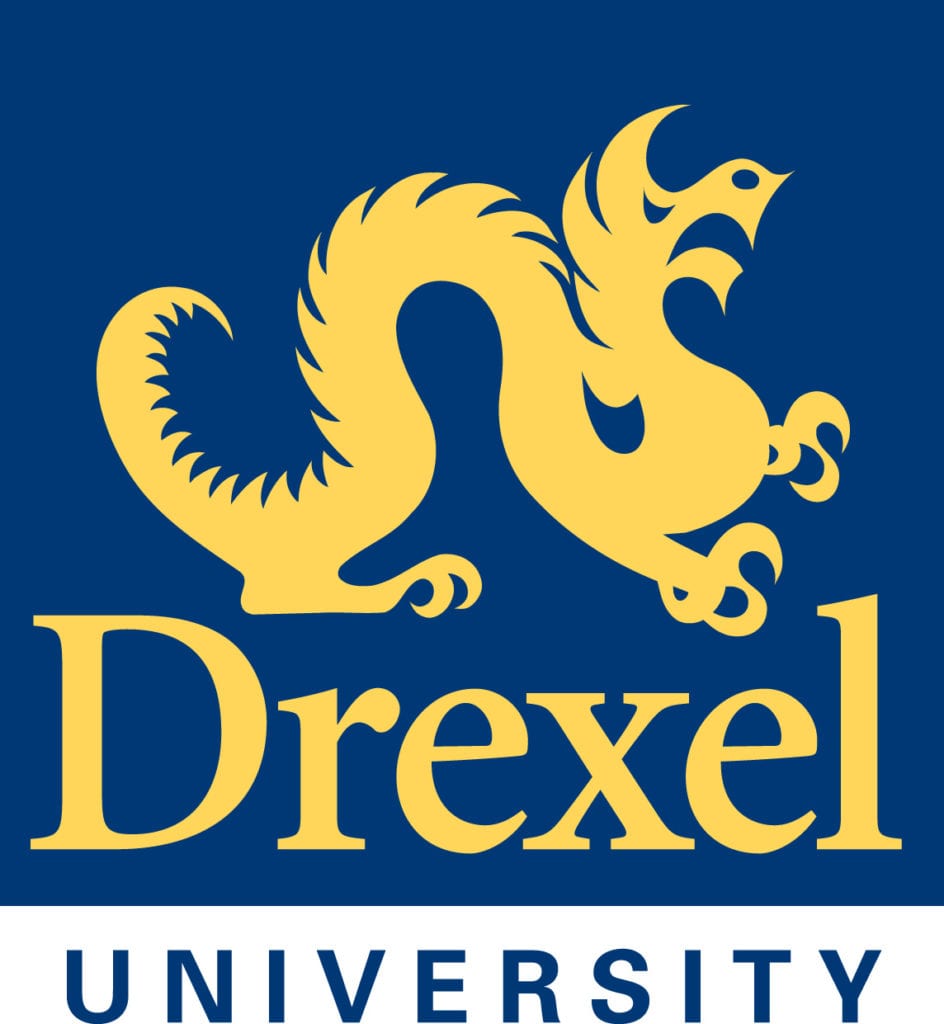 Philadelphia, PA
Students who choose to pursue a BS in Game Design & Production through the College of Media Arts and Design at Drexel can look forward to a bright future. The program is broad, and you can expect to try on several different roles during your time at Drexel. It's designed to prepare students for cross-disciplinary work in any scale company, with a strong focus on project-based teamwork. Students will begin networking and gaining real-life experience outside of the classroom with Drexel's six or eighteen-month co-op program.
The school also offers a B.S./B.A. in Computer Science with a concentration in Game Programming and Development (GMPD). Courses in the concentration include special topics in educational and experimental game design, large scale game development, and fundamentals of game design and development.
University of Southern California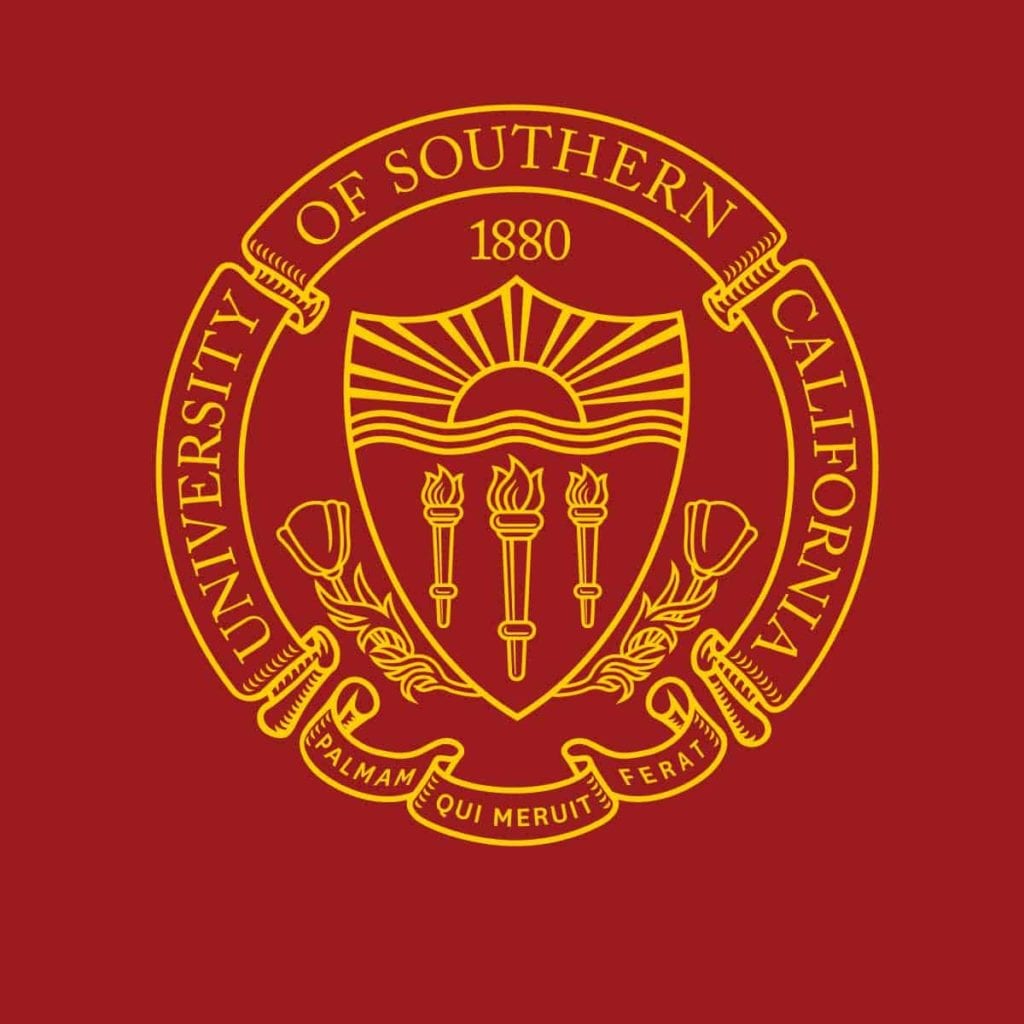 Los Angeles, CA
The University of Southern California's Computer Science (Games) program is a 128-credit program leading to a Bachelor of Science degree. Students who participate benefit from the school's solid computer science curriculum plus a cross-disciplinary background in game development. Topics covered include:
• Computer animation
• Game hardware architectures
• Game production
• Game engine programming
• Introductory and intermediate game design
• Serious game development
• Visual design for games and interactives
You will also participate in two semester-long final game projects. By graduation, students will be capable of engineering next-generation games and simulations and their technologies in the entertainment and serious game fields. Plus, they will be prepared to extend their education into graduate programs in the field.
Champlain College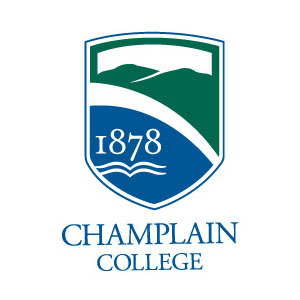 Montreal, Canada
Burlington, VT
Champlain's Bachelor of Science degree in Game Programming is one of the first of its kind in the country. While most gaming programs focus on design, this offering is a perfect match for aspiring game programmers. It's designed to combine the intellectual knowledge of software creation and game development to produce a versatile and in-demand skill set.
Courses are project-based, and you'll be digging right into the good stuff right away. In fact, you'll take Introduction to Game Programming and Introduction to Game Development in your first semester. And you'll gain hands-on experience as you work with your peers at the Game Studio at Champlain College.
Because Champlain is also located in Montreal, they have relationships with some of the biggest gaming companies in the city, and students from the US are given the opportunity to study abroad; they are also home to the Game Developers Conference and the Game Developers Senior Show. These international events are a terrific place to mingle with other gaming professionals and set up interviews with industry representatives.
University of California Irvine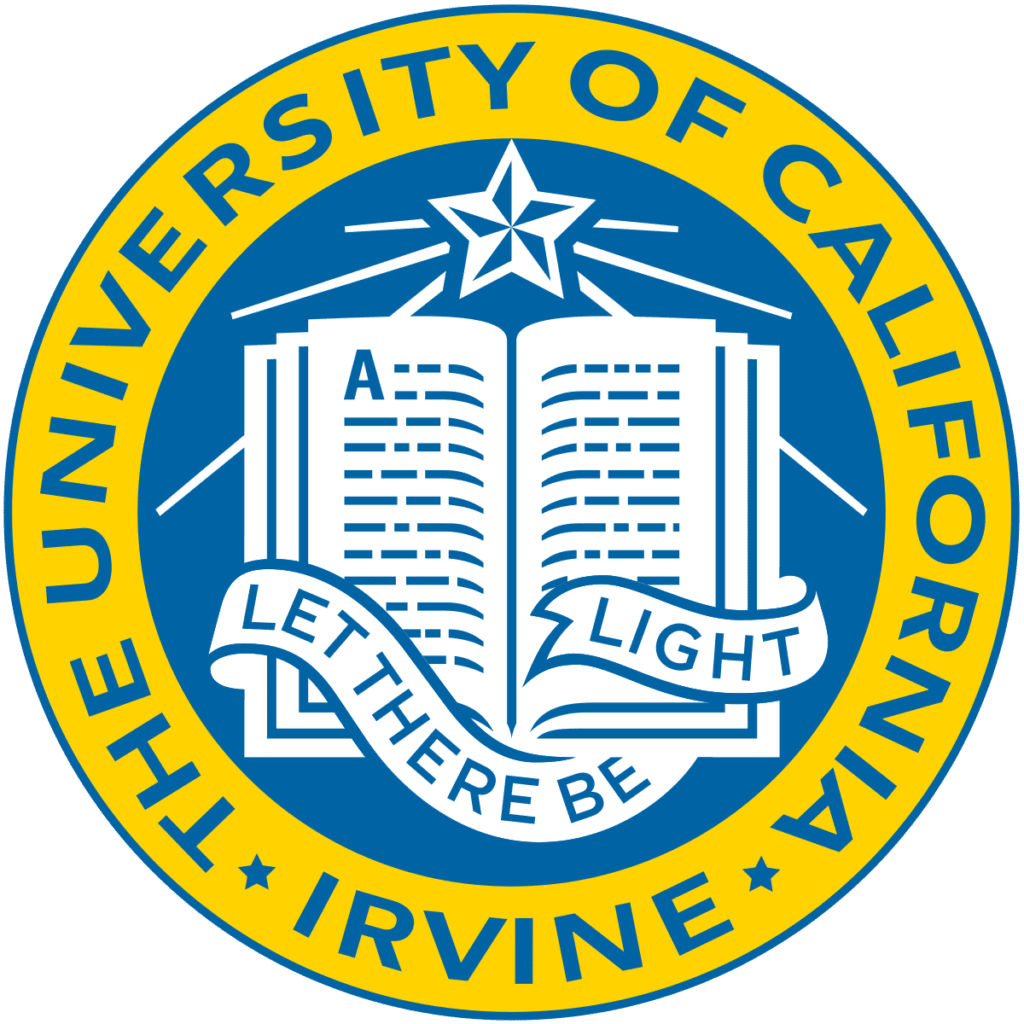 Irvine, CA
At the University of California, Irvine, students can pursue a BS in Game Design and Interactive Media from the School of Information and Computer Science. With a strong focus on using playable media for social good, the program is perfect for students who want to use their craft to make a difference in the world.
You'll gain a strong core in computer science, with a focus on games and math, and you'll take classes in data science, visual design, storytelling, entrepreneurship, and more. You will also build a portfolio and take part in a two-quarter capstone project supported by industry mentors.
The program is located in Silicon Beach, where you'll benefit from access to industry partners Riot, Disney, Blizzard, and many others. But you'll also learn to be a conscientious, innovative, well-informed collaborator who understands the impact of interactive media and gaming in society.
Worcester Polytechnic Institute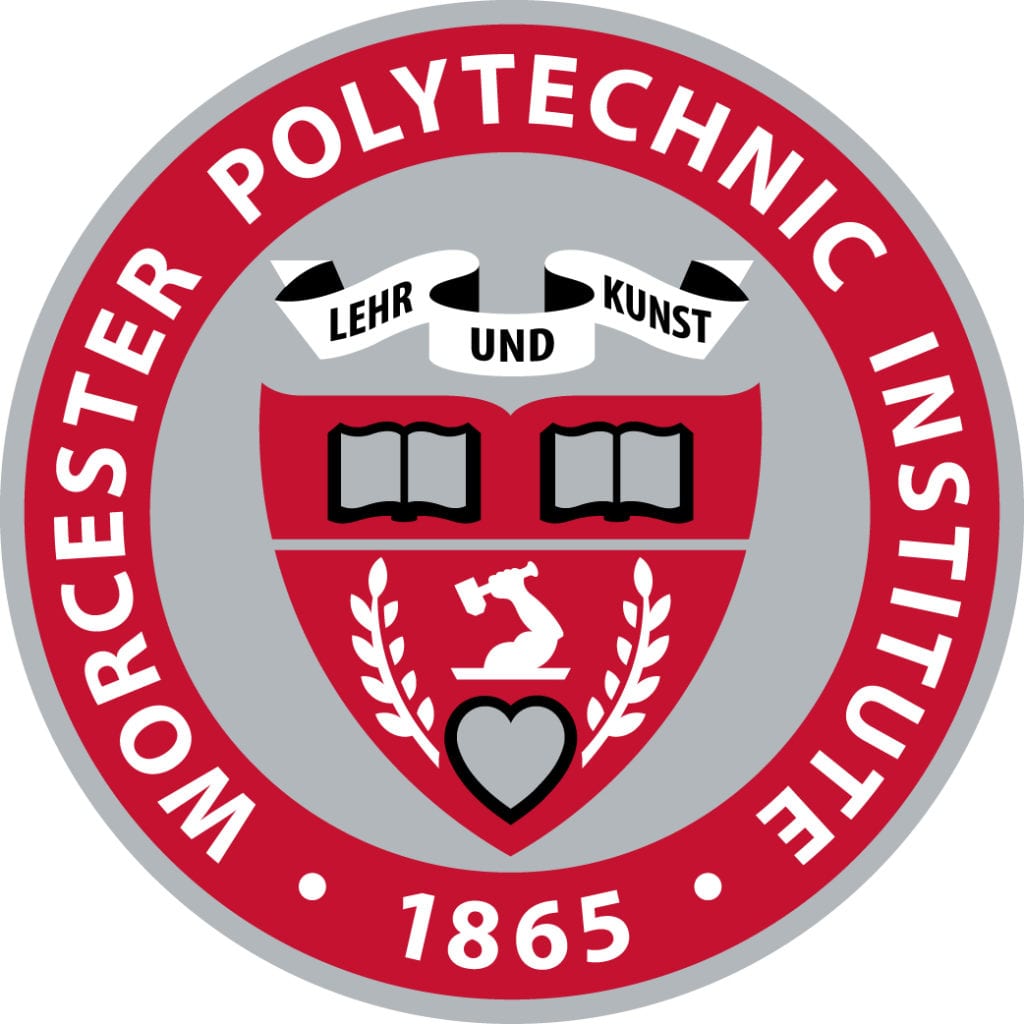 Worcester, MA
WPI's Interactive Media & Game Development (IMGD) program was one of the earliest programs of its kind in the nation. The school comprises a diverse range of gamers who are also storytellers, artists, programmers, explorers, and musicians. The IMGD BS program's focus is to stretch your talents as you explore the artistic and technical aspects of game development.
An example of some of the course available include:
• Technical Art and Character Rigging
• Game Audio
• Advanced Storytelling
• Digital Painting
• Animation
Naturally, this is just a partial list. You'll also be participating in several hands-on products during your undergraduate education at WPI. The programming has a test-optional admissions policy, so as long as you can demonstrate a sincere interest and passion for the industry, you have a good chance of attending.
Shawnee State University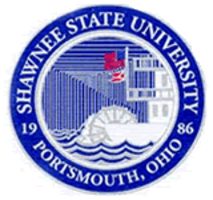 Portsmouth, OH
If you want to focus primarily on programming, Shawnee State University's Bachelor's Degree in Game Programming is for you. You'll major in digital simulation and game engineering technology as you gain the skills you need to be a successful architect, designer, or programmer.
Students will take courses in AI, computer graphics, programming, math, 3-D graphics, and more as they hone their skills in team-based classes. Learn to collaborate with peers at the school's Motion Capture Studio lab, a state-of-the-art facility where you won't just learn to be a programmer; you will master programming.
Graduates of Shawnee have gone on to careers in the gaming, health-care, government, and technology industries. If the technology path is not for you, the school also offers a four-year Bachelor of Fine Arts degree in Game Design.
Columbia College Chicago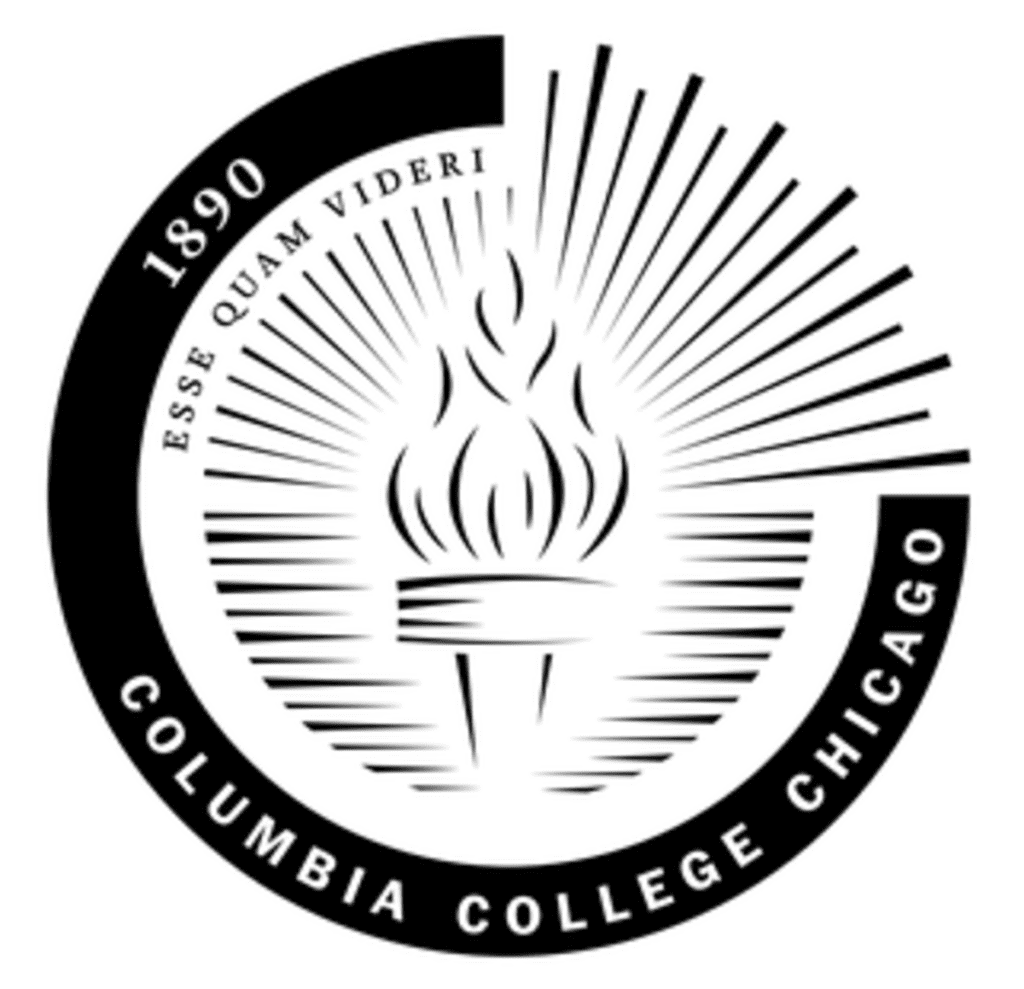 Chicago, IL
Columbia College Chicago offers both a Bachelor of Arts (BA) and a Bachelor of Science (BS) degree in Programming. Each program is designed to help students prepare for several careers after graduation.
The BA program requires 51 credits and offers students a flexible curriculum that will let you pursue other interests and electives outside of the major. The BS program requires 70 credits and includes more science and math coursework.
During your first year, you will start learning right away with Introduction to Programming, and you'll follow it up with Object-Oriented Programming to build on the concepts you've already learned. From there, you can choose from Fundamentals of Interaction or Computer Architecture, or Intro to Game Development. Seniors will participate in a capstone project.
Cogswell University of Silicon Valley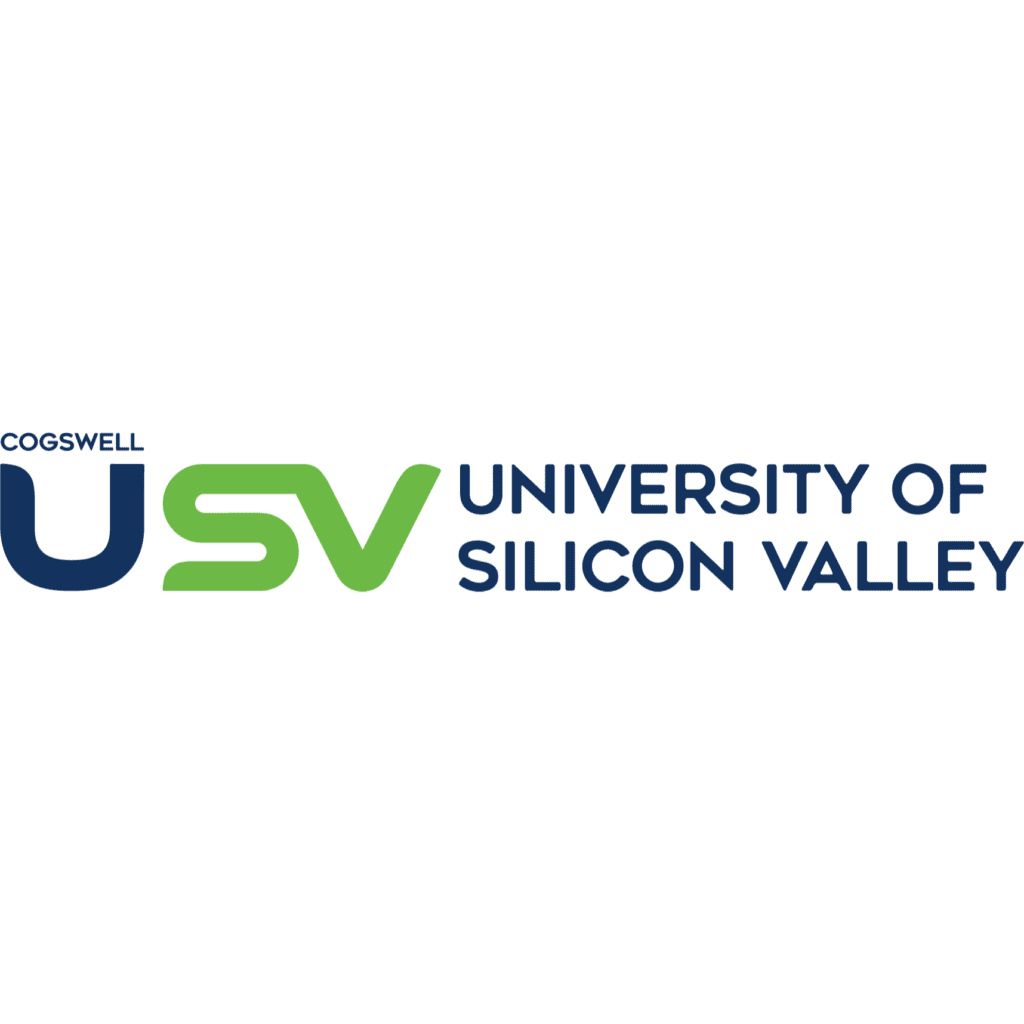 San Jose, CA
Students at Cogswell have two options for their education in gaming—the BA in Game Design Art of a BS in Game Design Engineering. If programming is on your agenda, you'll probably want to go with the latter since the program puts a more significant emphasis on coding. You can expect to take GUI and Graphics Programming, Game Design II, and Introduction to Game Production while pursuing this major.
You learn to modify existing game engines, eventually designing your own in this program, which covers AI, graphics, animation, and more. You'll work on teams designed to mirror the roles in a professional game development environment and actually be the designer or engineer or a project.
Majors in game design will enjoy a hands-on curriculum using many professional industry tools like Maya, Unity, and Unreal Engine. Graduates of the program have gone on to work at Sony, Electronic Arts, and Activision.
University of Utah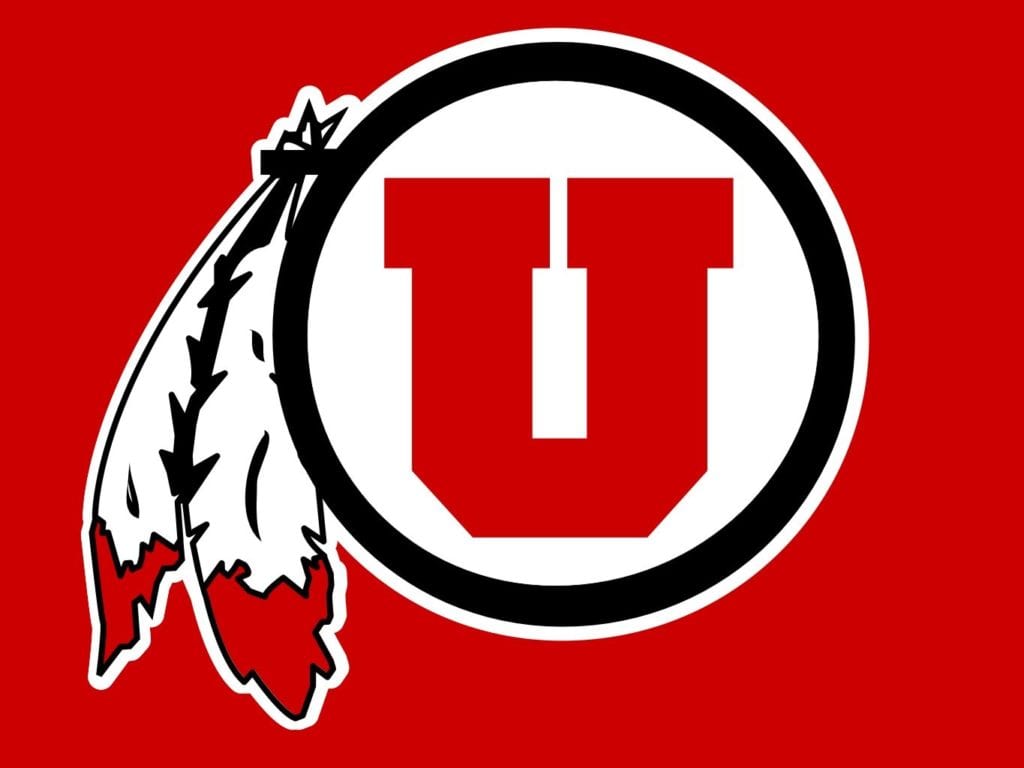 Salt Lake City UT
The Bachelor of Science in Games degree at the University of Utah is offered through The Entertainment Arts and Engineering (EAE) Interdisciplinary Teaching Program. It was designed specifically for students who want to pursue careers in the gaming industry, teaching them several specific skills applicable to:
• Entertainment software
• Games-based learning environments for K-12 students
• Professional task-training tools
• Serious games for health
• Scientific collaboration or other contexts addressing compelling societal needs
Students can choose classes to meet their specific needs but will also obtain a strong foundation in mathematics and computer science skills. The BSG is intended for students who want a deep and engaging experience in the discipline. They must complete an additional 30 credit hours in Game Design, Game Arts, Technical Art, or Game Production.
How Long Does It Take to Complete a Degree in Game Programming?
If you want to obtain a bachelor's degree in game programming, it will generally take about four years of schooling. However, you can sometimes use previous credits toward your degree, allowing you to complete school faster.
Online programs sometimes take less time, as you are not limited to a campus schedule. If you want a faster path to graduation, your best option is to speak with your advisor. They can help you devise a realistic plan for getting your degree in the shortest possible time without compromising the integrity of your educational experience.
Where Can a Game Programmer Work After Graduation?
Although the video game industry is competitive, it is consistently growing. That's the good news. The problem is that there are many graduates vying for the same positions. There are a lot of people with a passion for gaming!
While we've listed several possible occupations for graduates above, it's unlikely you will step right into these roles directly after leaving school. The best way to find work after graduation is to use all the tools at your disposal, including:
Developing an impressive portfolio of projects for prospective employers to view
Take related courses (even free online courses can be helpful) to dig deeper into a specialization
Network and try to get your foot in the door by leveraging your contacts
If you're skilled, try entering competitions to get your name out there
Consider an advanced degree
Take advantage of any career resources your school offers
Be persistent and don't give up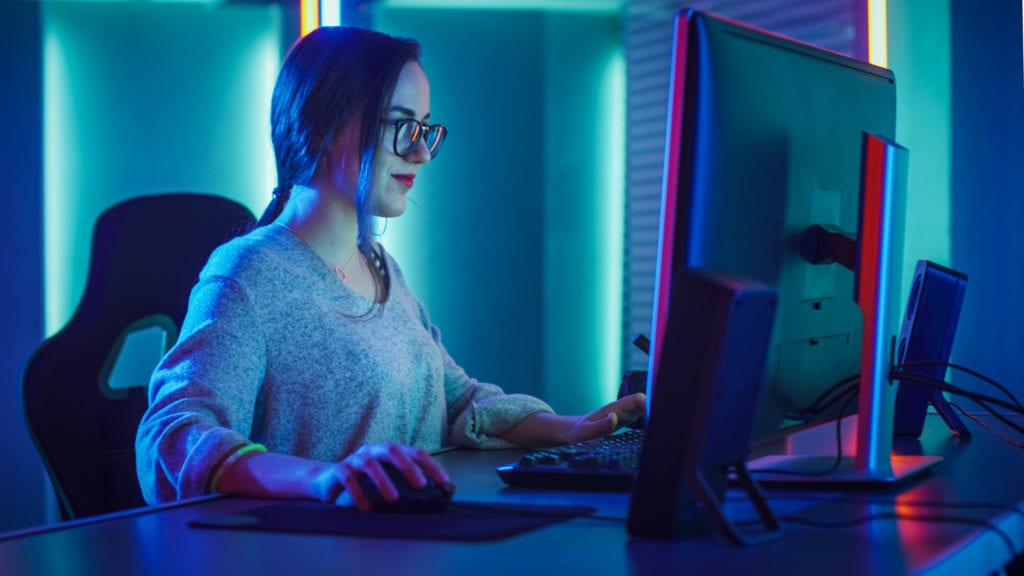 What Types of Students Are Best Suited for a Gaming Career?
Embarking on a career in gaming involves more than just being a great gamer. Beyond the academic skills you will learn in a degree program, there are a number of soft skills that are essential to working in the gaming industry.
Teamwork
One of these skills is teamwork and collaboration. If you are the type who prefers to work by yourself, you might not be happy in a career as a game programmer. Why? Because much of the work you do will involve teamwork. There's a huge amount of collaboration that goes into making a video game, and no team member is an island.
Flexibility
Another key skill to have is flexibility. Technology is fast-paced. Things change quickly. You've got to be able to roll with the punches when goals and benchmarks are revised. Your willingness to adapt in any environment will make you a star member of any game development team.
Patience
Finally, you need a lot of patience. It may take a while to find your dream career, so don't get discouraged too quickly. And once you finally land the job of your dreams, you will still have moments where you want to tear your hair out. Staying calm and collected in the middle of deadlines and chaos will ensure you remain blissfully happy in your position as a game programmer.
You may also like:
What Can I Do with an Online Degree in Game Programming and Design?