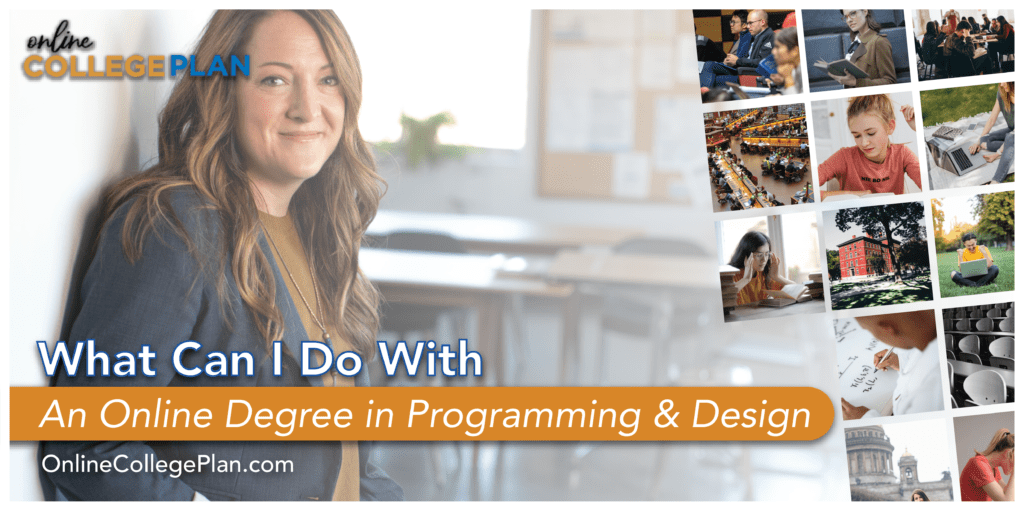 Going for your online degree in game programming and design wasn't even heard of a decade ago. Unlike traditional educational offerings like English, political science, or psychology, a degree in creating video games is a fairly recent learning track. But this fast-growing field is becoming an increasingly popular choice among prospective students and a gateway to many high-paying careers.
Gaming is a favorite hobby for millions of people, and the industry is enormous, with some analysts pinpointing its value at over $159 Billion in 2020. And it's only expected to get bigger. It is estimated that in three years, the gaming industry will be worth $200 billion.
The pastime is not just for gaming geeks, either. People of all ages are into video games, and since they can be accessed on so many devices—consoles, smartphones, tablets, and desktop—they are highly versatile.
Featured Programs
With the sharp increase in remote learning, teachers are turning to gaming as an instruction tool, and even very young children can be found playing games to help them learn to read and spell. Older kids, teens, and young adults are clearly obsessed with gaming, but the market is even expanding to older audiences. For example, the elderly are using games to help them retain memory and other cognitive skills as they age.
Video gaming is an expanding market for sure, with new technology emerging daily. A degree in game programming and design is perhaps one of the best educational and financial moves you can make. Practically speaking, the time is ripe for studying within this ever-growing field.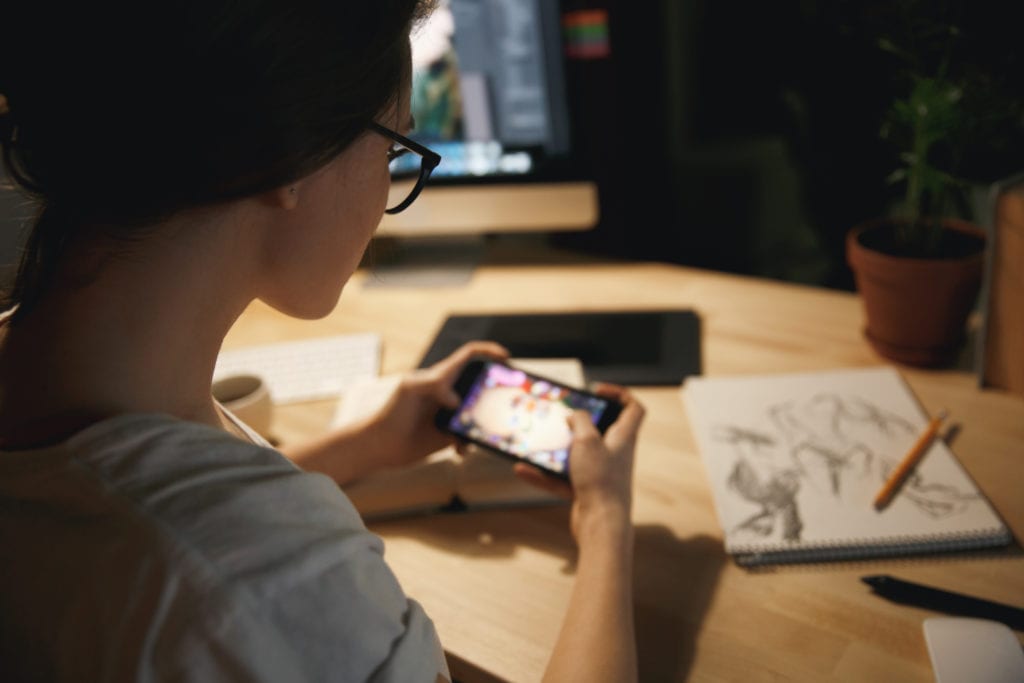 Are There Different Kinds of Game Programming and Design Degrees?
Just as there are many different types of degree programs for more traditional subjects, you can get an associate, bachelor's, or master's degree in game design. Here's what is typically involved:
Online Associate of Game Design and Programming
Several colleges offer associate programs in video game design. These programs typically consist of 60 credits that take two years or less to complete. An associate degree in game design will help you get started on a career path in the field, often sooner than you might think. It can also be a stepping stone toward an online bachelor's in game design.
With an associate degree, the primary focus will be on programming, software development, and game development since these are core competencies you need to succeed in the field. You will also be introduced to several other courses covering design and technology too. Of course, as with any degree, you will likely need to take some classes in liberal arts or the humanities to round off the program and earn your degree.
While the curriculum can vary between schools, you can expect to take introductory like:
• Principles of Game Design
• 3-D Animation and Modeling
• Graphic Design
• Computer Science
• Programming Languages
• Developing
An associate degree alone can help you with entry-level positions in the gaming industry. Remember, you will be competing with graduates who hold bachelor's and even master's degrees in technology. If you want a competitive job in the game design field, you'll need to pay your dues. You will want to strongly consider moving on to a bachelor's degree program in game design to stay competitive.
If you're genuinely passionate about working in game design, you should also try to land a job in the field as soon as possible, even if it's a lower-paid entry-level position. The reason for this is that you will develop relevant skills and experience to pair with your degree. Many designers are self-taught. It's possible to use these skills to your advantage as you move up the corporate ladder of game design.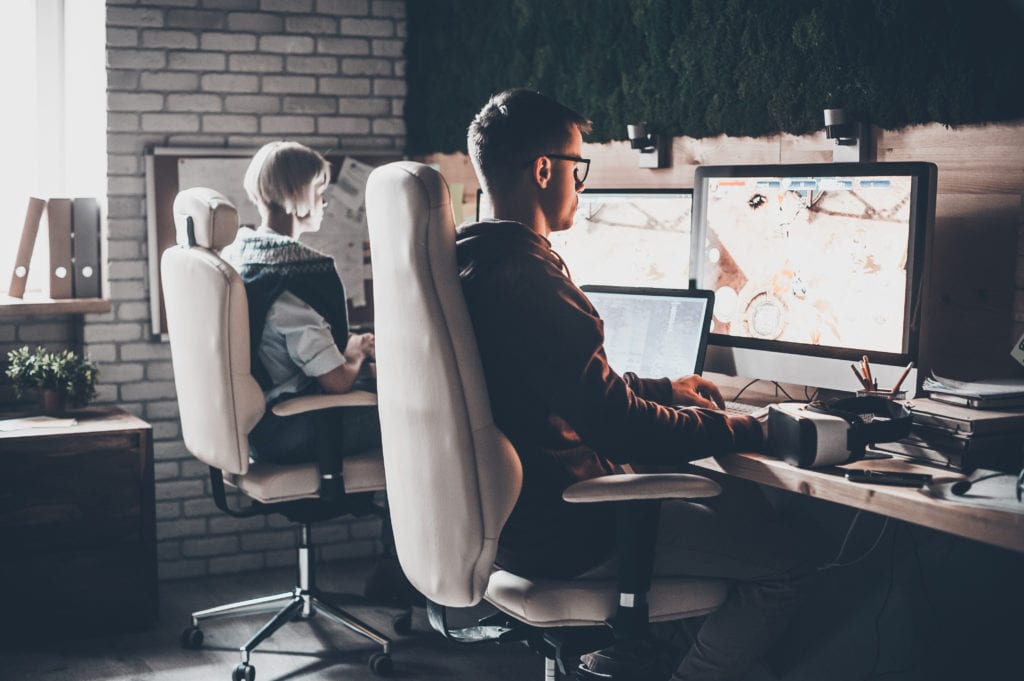 Online Bachelor's in Game Design
The most popular option for those who want to break into the game design industry is a Bachelor's degree. It's the preferred credential of most employers, and this is where you will learn all of the basics you'll need to start your career. You will take courses in software and gaming development and programming, along with theory, graphic design, marketing, concepts, and more.
BA, BS, or BFA?

Most schools with Bachelor's degrees in game design offer a BA, a BS, or both. If you are only concerned with gaming design and have no interest in programming or math, you will probably want to consider a BA in game design. With a BA, you'll focus more on the psychology and art aspect of gaming rather than the mathematical and engineering sides. A BS in-game design and programming is better for students who don't mind the challenge of a stronger focus on science and math.

While a BS takes a science-based approach to game design, and a BS takes a liberal arts-based approach, another degree option is the BFA. A BFA takes a fine arts approach to game development and design and is focused on the artistic elements of gaming like animation, graphics, and storytelling.
Depending on your chosen area of interest, you can undertake a more targeted program of study. There are multiple areas of focus in gaming design careers, and at some schools, you can select between several degree specializations. Some possibilities include:
• Game Development and Programming
• Mobile Programming
• Game Production and Management
• Artificial Intelligence Programming
• Simulation Game Design
• Interactive Entertainment and Media
• Entertainment Arts and Engineering
• Game Art
Bachelor's degree programs in game design typically take four years or 120 credits, although you can occasionally work with an advisor to streamline a three-year program. As with all college degree programs, you'll take an array of core courses in math, English, and other subjects along with those that relate to gaming.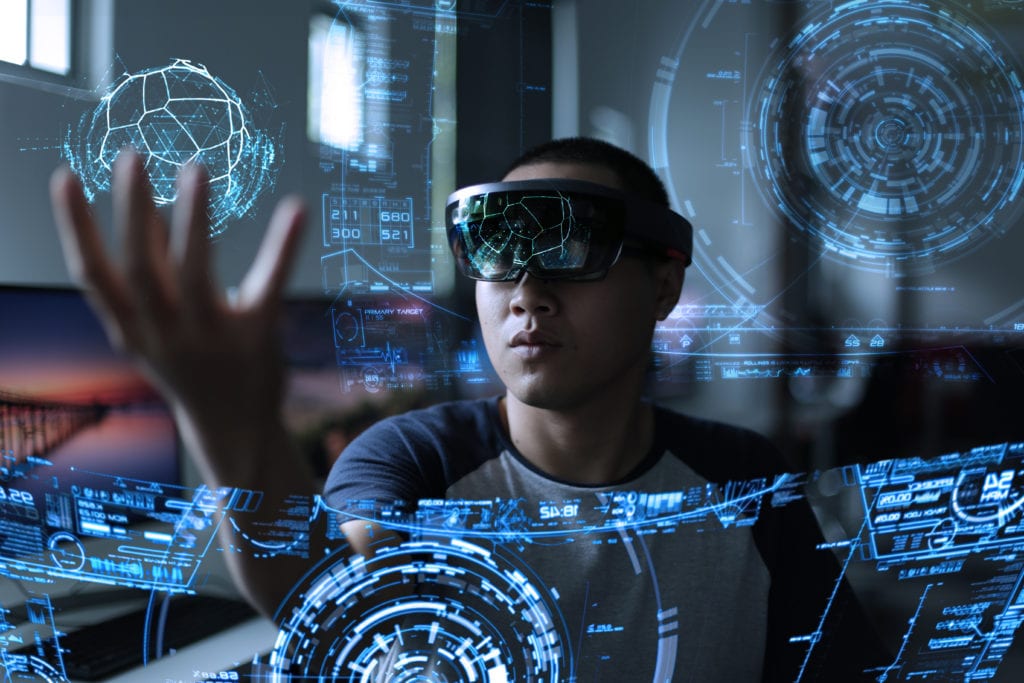 Typical Courses in Bachelor's Degree Programs for Game Design and Development
• Statistics
• Interactive Design
• 3-D Graphics
• Basics of Computer Design
• 3-D Drawing
• Psychology of Play
• Digital Imaging
• Level Design
• Game Development
• Software Development
• Design and Color Theory
• 3-D Modeling
• Game Prototyping
• Animation Physics
• Programming Languages
Keep in mind these are just a few of the courses you can expect to see. Depending on your school and specialization, there may be even more targeted classes to take. The best online degree programs for game design will help you build a portfolio of practical skills you can use when seeking a job in the field.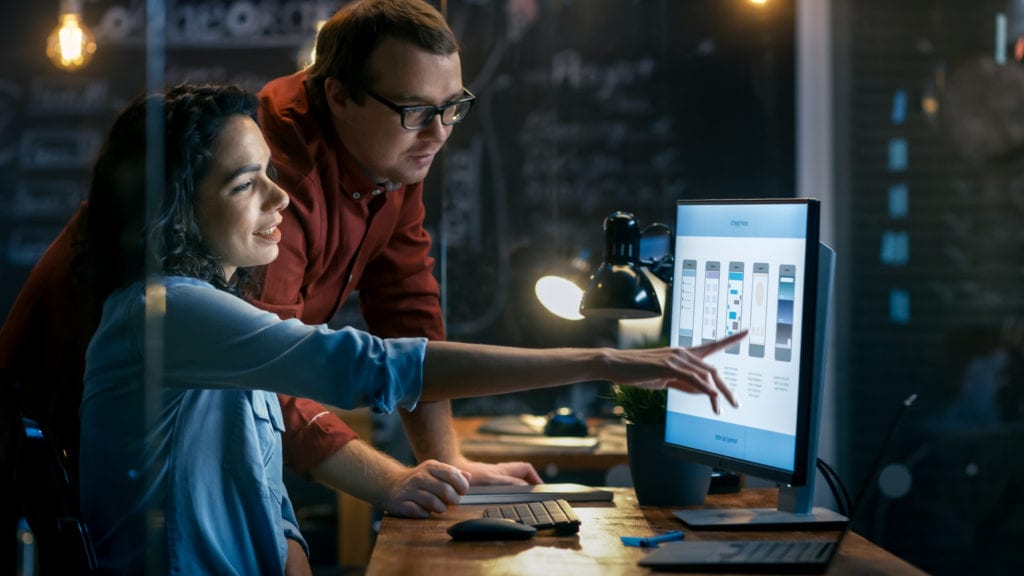 Online Master's in Game Design
If you're interested in working in a leadership or management role in the game design industry, you can complete your Master's in game design. A Master's takes around 40 credit hours and goes into depth on game editing, production, simulations, human behavior, graphics, and other areas.
Getting a Master's degree in game development will prepare you for higher-level jobs in the field and, by association, higher-paying careers. A few areas of study for graduate students include:
• Software Architecture and Computer Engineering
• Physics for Game Developing
• Multiplayer Game Development
• Artificial Intelligence
• Game Marketing
• Project Management
• Usability and Testing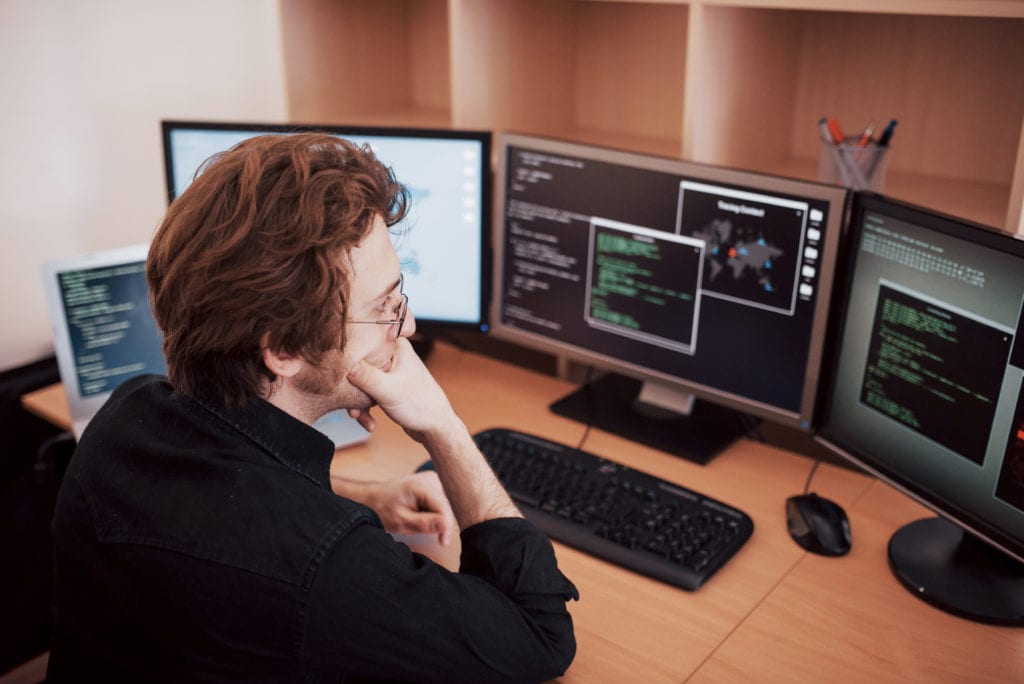 What Are the Career Choices for Students Who Major in Game Programming? How Much Can I Make?
As the gaming industry evolves, there is an ever-growing list of specialties within the field, so the possibilities are endless for career options. No matter which online degree option you choose, your education will help prepare you for work in gaming design in some capacity.
The average salary for a game developer in the US is $101,644 annually. Game designers make even more—$130,000 a year on average. However, salaries vary widely depending on where you live and your level of experience.
Let's take a look at five of the most popular career choices for game design graduates.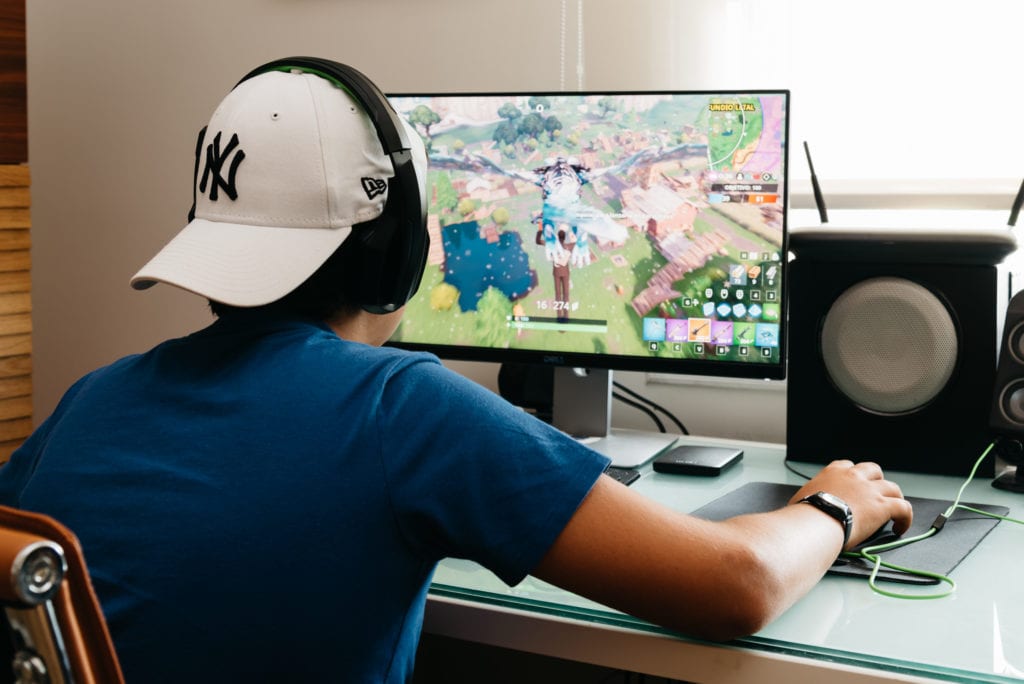 Best Jobs for Gamers and Game Designers
Game Designer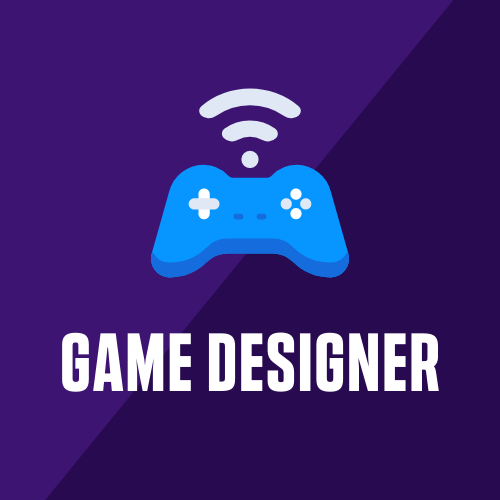 Average Annual Earnings: $130,000
Not surprisingly, the most significant percentage of students who go to school for game design are hoping for a job of the same title. Game designers do exactly what it sounds like—they design games. They need to be proficient in coding and programming languages, and typically work as part of a team. As a game designer, your job will never be dull, as you will be expected to wear many hats. You will almost always need a bachelor's degree in this role.
Multimedia Artist/Animator
Average Annual Earnings: $75,270
Multimedia artists and animators are those gifted people who bring games to life. Using various artistic and tech mediums, they create effects, imagery, and characters for games. You will usually need to hold a bachelor's degree to get a job in an artist or animator position. It's an excellent job for creative types who are also passionate about gaming and technology.
Video Game Tester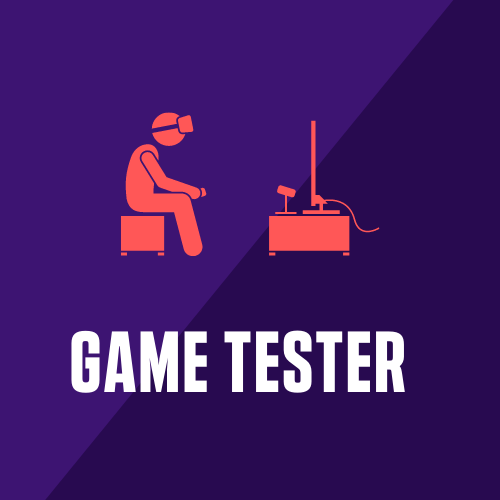 Average Annual Earnings: $53,030
A career as a video game tester is the dream job of many game design majors. Testers are gamers whose job is to make sure all aspects of the game run smoothly. Some user experience knowledge is needed in this position, as you will be expected to pinpoint any elements of a game that would frustrate players. Thus, you need to have patience and tenacity to succeed in this role.
Audio Programmer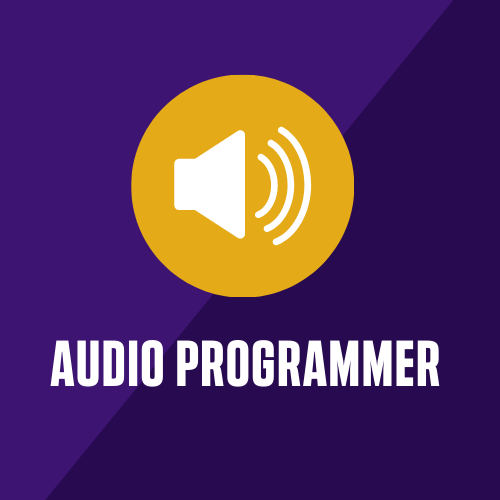 Average Annual Earnings: $104,570
Audio programmers are responsible for the audio components of a game, and their job is to make sure each piece of music, dialogue, and sound effects are realistic and precise. The job sounds easier than it is, though. Audio programmers actually need to write the code that controls these components of a game, so they need a strong coding background.
Game Programmer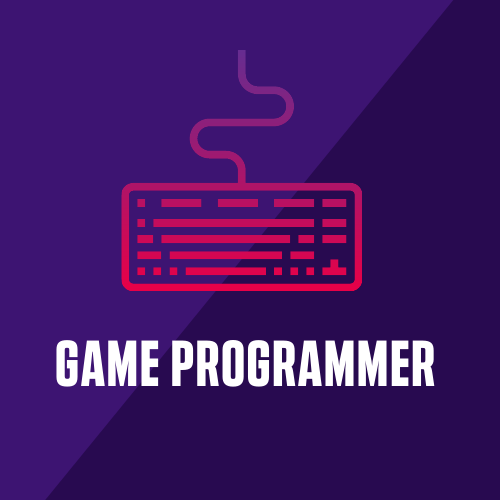 Average Annual Earnings: $69,569
Video games cannot be created without programmers. These talented individuals write the code that eventually becomes the virtual world of the game. They work closely with designers, artists, and other team members to bring concepts and ideas to life. Programmers usually hold a bachelor's degree in gaming design.
Top Jobs in Video Game Design and Programming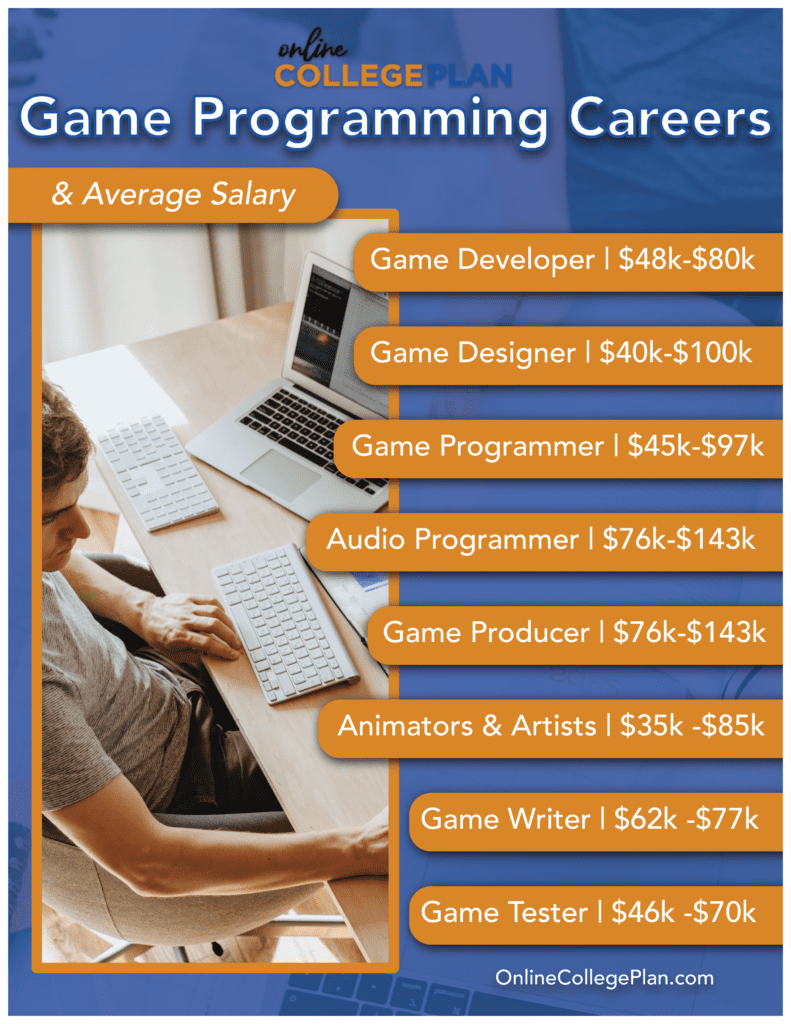 How Challenging Is It for Graduates to Find a Job in Game Design?
Game design and development is a competitive field. Millions of people are passionate about gaming, and for many of them, game design is the stuff that dreams are made of. It's not quite as hard as breaking into showbiz, but it definitely has its challenges.
Connections and experience can help, but you'll need to make a plan if you don't have either of those. If you want to obtain a contract position, you'll have to work hard to get it. But don't get discouraged; there are a few easy to improve your chances of getting a position in the field:
Specialize
There are many graduates with general talent and experience, but fewer specialize in a particular aspect of game development. Try to focus on one or two areas of specialization and get really good at them.
Network
While searching for an opportunity in the gaming industry, work on building your network. It probably won't help right away, but if you're in this for the long haul, eventually, your name will come up.
Build Your Portfolio
Just because you aren't getting paid for developing games doesn't mean you can't work on building a jaw-dropping portfolio. Take some time to hone your skills, even doing some free projects to build on your current talents. An impressive collection of work can demonstrate your dedication and enthusiasm and set you apart from your competition.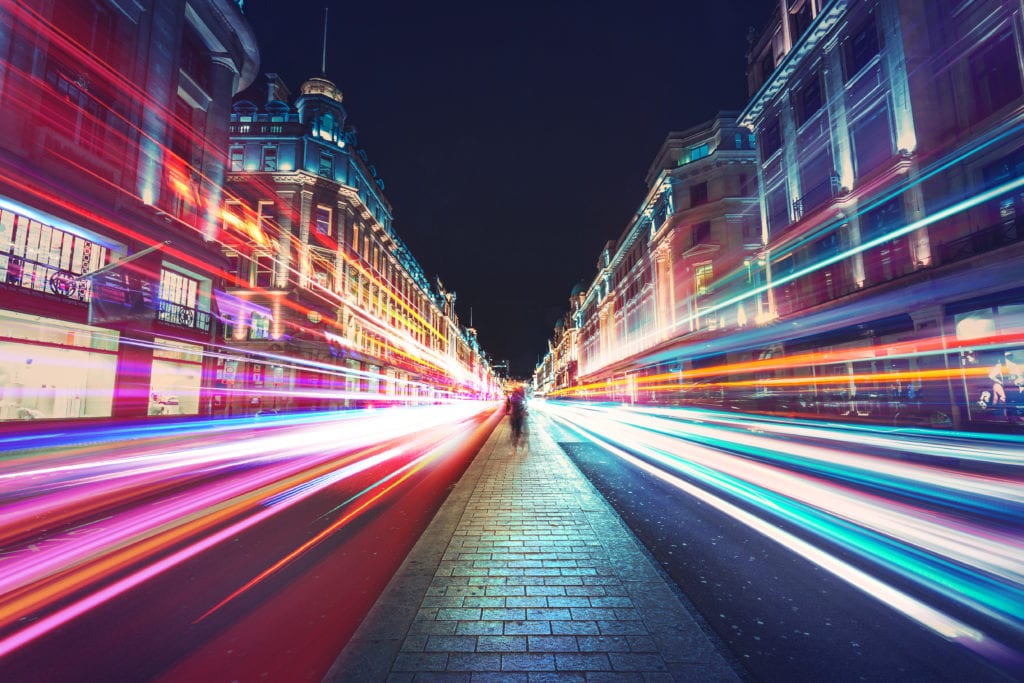 What's the Best Location to Work in Game Development?
There's little doubt that remote work has taken hold, and most analysts agree that it is probably here to stay. Many companies have closed the doors on their physical workspaces and are exclusively hiring remote workers and freelancers.
However, there are still some instances where location does matter if you are looking for a job in game development. Some businesses still want to see their teams in person, which means you need to live in or around an organization's headquarters.
One popular game design website analyzed locations based on the highest density of game studios in cities all over the world. According to their data, the best places for game developers to find work are:
• London
• San Francisco
• Tokyo
• Paris
• Austin
• Los Angeles
• Seattle
• Montreal
• Vancouver
• Toronto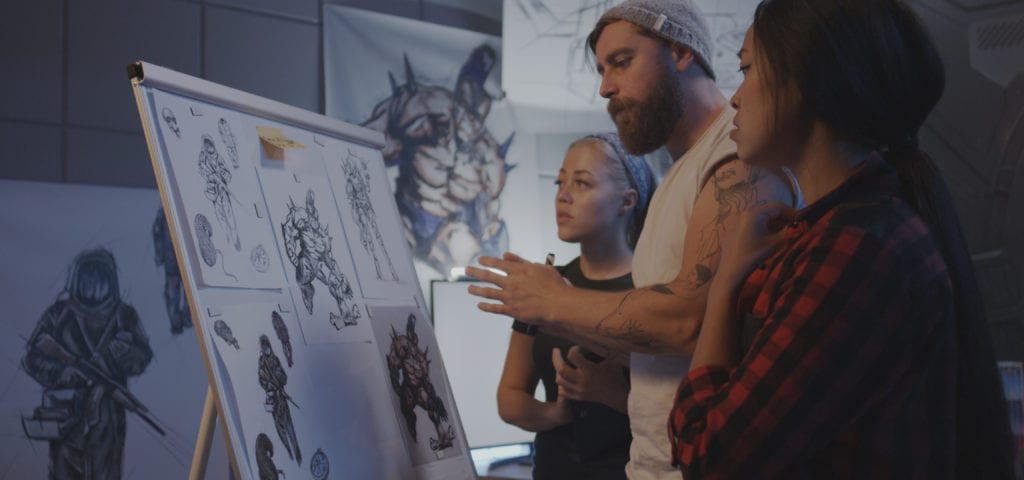 How Can I Make Connections in the Game Design Industry?
Breaking into video game design is not easy, but making connections in the industry can help. Building a network is vital if you want to carve out a career in the field, and in no area is this truer than in game design.
A professional association can help you meet like-minded people, learn about certifications and conventions, and improve your credentials overall. Depending on your chosen career path, you will want to look for groups that correspond with your academic concentration. Here are a few options:
You may also like:
10 Great Free Online Courses for Game Development and Game Design
10 Great Free Online Courses for Graphic Design
What Schools Offer 100% Online Degrees?
Do top colleges offer affordable online bachelor's degree options?
How long do affordable online bachelor's degrees take to complete?