Are online medical coding training programs accredited?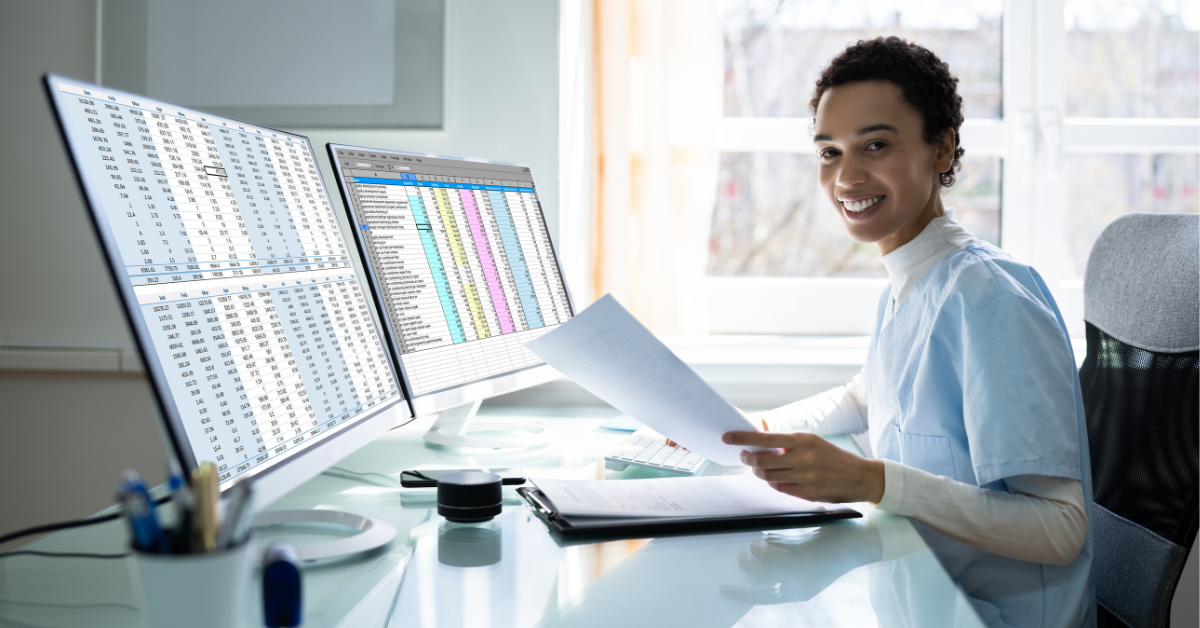 Find your degree
Online College Plan is an advertising-supported site. Featured or trusted partner programs and all school search, finder, or match results are for schools that compensate us. This compensation does not influence our school rankings, resource guides, or other editorially-independent information published on this site.
Yes, there are many accredited online medical coding training programs that have been offered by institutions of higher education as the field of medical coding is expanding rapidly. Certification from the American Academy of Professional Coders (AAPC) is a must for anyone trying to break into the field of medical coding, as AAPC certification is recognized by employers, physician societies, and government organizations. The AAPC offers a variety of Medical Coding Certifications that depend on the particular skill set of the professional coder. Some of the available certifications include:
Certified Professional Coder (CPC) certification signifies that you are proficient in the most common medical coding languages, including Current Procedural Terminology (CPT), International Classification of Diseases (ICD), and Healthcare Common Procedure Coding System (HCPCS)
Certified Outpatient Coding (COC) certification validates that you are able to use the most common medical coding languages for coding or billing in an outpatient hospital or facility
Certified Inpatient Coder (CIC) certification signifies that you are able to apply ICD diagnosis codes for inpatient medical facilities
Certified Risk Adjustment Coder (CRC) certification signifies that you can apply ICD diagnoses codes to risk adjustment payment models for healthcare systems
If you have decided that you want to become AAPC certified, you will be qualified for a number of well-paying and stable job opportunities in medical facilities around the United States. In order to become certified, you must pass the coding test that proves your proficiency in a particular area. While there are courses that prepare students to pass their desired exam, they do not give students a holistic understanding of medical practices and professional expectations. It would be more prudent to apply for an accredited online medical coding training program at a college or university, as they will prepare you with a theoretical understanding of healthcare, as well as give students valuable practicum experience. For your reference we have compiled a list of the 15 Top Accredited Online Medical Billing and Coding Schools. Let's take a closer look at what a couple of these top accredited medical coding training programs have to offer.
Cosumnes River College
Cosumnes River College is a public, two-year community college that was established in 1970, and is located in Sacramento, California. Students at Cosumnes can earn an Associate's degree in Applied Science, which goes beyond the typical curriculum of most medical coding training programs. The school offers enrolled students to participate in Directed Practice courses, which is the equivalent healthcare practicum, giving students on-the-job training so that they can graduate with the confidence that they are highly qualified candidates in the field of medical coding. Tuition at Cosumnes River College is $1,288 for in-state residents, and $10,768 for out-of-state students, and 73% of students received some form of financial aid, making Cosumnes one of the best deals for an accredited online medical coding training program.
Northwest Technical College
Northwest Technical College is a public college that was founded in 1965, and is located in Bemidji, Minnesota. Northwest Technical offers a 60-credit Associate of Applied Science (AAS) degree that prepares students for careers in medical coding. The associate's degree allows students to gain a more holistic understanding of the medical field and will prepare them for any AAPC certification that they desire. Tuition at Northwest Technical College is $6,226 per academic year. If you are interested in learning more about the field of healthcare, be sure to check out our list of 30 Free Online Tools for Nursing Students and Healthcare Professionals.