Who really pays for the free laptop?

Find your degree
Online College Plan is an advertising-supported site. Featured or trusted partner programs and all school search, finder, or match results are for schools that compensate us. This compensation does not influence our school rankings, resource guides, or other editorially-independent information published on this site.
You do. A little bit of digging has shown that free doesn't really mean free when it comes to these sorts of programs that are offered by online schools. A few schools in the past have offered a truly free laptop, such as ICDC College. ICDC was poorly accredited, and one of those dismal for-profit universities that ultimately closed. That is the only school that had a free laptop that came with no strings. Any free laptop program you find today, you will be paying for it through fees added into your tuition.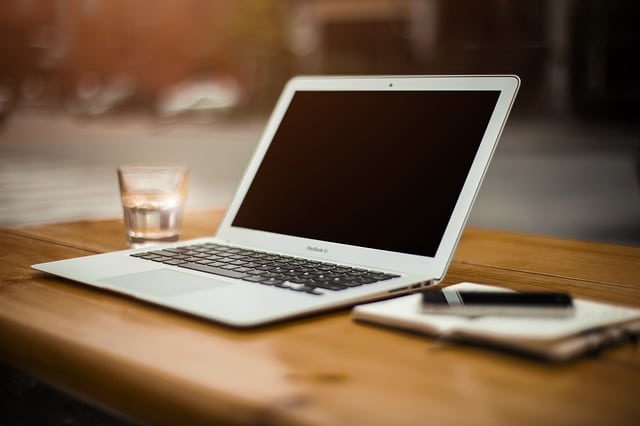 There are many hidden costs that come along with getting a "free" laptop from a college or university, like mandatory insurance or increased tuition because of what institutions call technology fees. It seems that most online colleges who offer free laptops are counting on the student to be so shocked by the "deal" they're getting that they neglect to read the terms and conditions that come along with it. In the end, students pay for the "free" laptop they receive.
The absolute best deal on a "free" laptop from a college or university comes from St. John's University. Incoming students get their choice of two higher end laptops, the 12-inch Lenovo ThinkPad or the 13-inch MacBook Pro. Both of these laptops could potentially run you anywhere from $850 to $1,000.
Students that select the Lenovo ThinkPad will only have to pay $49. Not per year, or semester, just a flat $49 fee to use the computer while they're studying at St. John's.
The MacBook Pro is a more desirable device, and the school doesn't hesitate to capitalize on that – that tech fee is $400. It's still a great deal for students that wouldn't otherwise have access to the laptop that they need to complete their coursework, but you're still paying for it yourself.
Another okay option comes from Wake Forest University. Students receive the most recent model of Lenovo Thinkbook. At the time of writing, that is the ThinkPad X (retail: $881.10). There is a mandatory one-time payment of $149 for insurance on the laptop, and you can keep it with you throughout the duration of your enrollment including over breaks and if you should happen to go abroad. You can return the laptop when you graduate, having only had to shell out $149 for its use, or you can opt to purchase it for $300. Truthfully, this is a steal. The laptop they provide you itself costs $881.10, and it comes preloaded with Microsoft Office, for which the going rate is $149.99. While you have to pay for it yourself, you're getting the steepest discount you could ask for. You would pay a total of $439, which is 58% off of the total retail value, or "sticker price."