Find your degree
Online College Plan is an advertising-supported site. Featured or trusted partner programs and all school search, finder, or match results are for schools that compensate us. This compensation does not influence our school rankings, resource guides, or other editorially-independent information published on this site.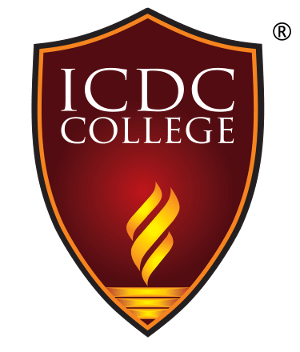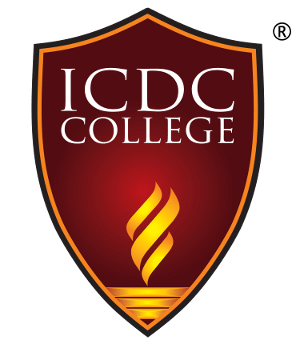 Choosing the right college is extremely important. Hopefully, no one reading this was enrolled at ICDC College, which is now closing, and attempting to transfer its students and faculty to Trident University. However, through examining ICDC, we can see some pitfalls you should avoid in your college search.
There is a serious problem in this country with for-profit, poorly-accredited universities feasting upon the wallets of students looking to better their lives, and leaving them high and dry, having spent a lot of money for nothing. At Online College Plan, we believe that it's important to engage with the realities of schools like ICDC, and try to catalog where they went wrong/how to identify the difference between a valuable investment in your education, and making dangerous mistakes.
We recently ranked the top 100 best online colleges, which is a great place to start your school search.
Featured Programs
Keeping in mind the ludicrous number of ICDC complaints resulting from its false promises, high costs and closure, let's examine the basics of the school:
ICDC College began in 1995 as International Career Development Center, Inc. It was founded by Anna Berger, an educator and CPA.
The school claimed to specialize in entry-level training programs. ICDC College, founded in the infancy of the tech boom, opened a Los Angeles campus which offered software and computer hardware training. As the tech boom continued to explode, ICDC expanded its programming to include database design, business application implementation and design, and additional tech solutions. This was followed with desktop publishing, accounting, computer networking and repair, tax preparation, medical computing, and database programming.
ICDC went four years without a proper accreditation. No matter how comprehensive programming seems to be, a school's accreditation, and who they received it from, is extremely important to your school selection process. In 1999, the school earned its accreditation from the Accrediting Commission of Career Schools and Colleges (ACCSC). ICDC College also opened a new campus in Van Nuys, California. Three years later, the school opened a campus in Huntington Park, CA. The following year, another campus was opened in Lawndale, CA.
Think about this: A school opens in 1995, and within 8 years, it has four campuses. To some this could be a sign of success, and it certainly is. ICDC was very successful at separating students from their money. Private, for-profit universities charge exorbitant tuition, without the dividends of comparatively expensive, more traditional schools.
This year, research by Treasury Department economist Nicholas Turner and George Washington University economist Stephanie Riegg Cellini showed that students who attended for-profit colleges would have been better off going to a community college, or not attending school altogether. The National Bureau of Economic Research paper was based on analyzing over half a million students who attended for-profit colleges from 2006 to 2008. Over 80% carried student loan debt.
It's unclear when ICDC College closed. On April 4th, 2016, the ICDC website read: "WE ARE NO LONGER ACCEPTING NEW APPLICATIONS FOR ENROLLMENT." This followed the school falling into poor standing with the California approving agency, and its lack of authorization in many states from which students enrolled. Regrettably, only California residents or students enrolled in a residency program are eligible for reimbursement from California's Student Tuition Recovery Fund. There are scammers advertising on the internet that they will help students with loan forgiveness. Be wary of the authenticity of loan forgiveness sites, the same way you'd be wary of for profit schools.
ICDC College offered the courses listed below. Trident University has claimed that they will keep the courses, and staff teaching them. "As of May 23, 2016, Trident University has taken over the day to day running of ICDC College programs through a process called a 'teach-out.' While there has been a change in the administration of ICDC College; to ensure continuity there has been no change in the programs you are taking and Trident has retained many of ICDC College's instructors and support staff. The phone numbers and email addresses of staff are also unchanged."
What Makes ICDC College Unique: High Tuition, Shadiness, Closure and Rebirth at Trident University
Unfortunately, ICDC has been defined by its high tuition with little tangible rewards. As previously discussed, independent studies have shown that students may be better off not attending college, or attending community college, rather than attending for-profit schools like ICDC.
The rapid development of ICDC College (going from one campus to four in a matter of years) followed by a swift closure/transference of courses and staff to regionally accredited Trident University, an entirely-online for-profit university doesn't bode well for future and current students.
Trident University boasts over 22,000 military alumni, and offers an online bachelor degree in Homeland Security.
Fun Facts about ICDC: Master P and Lil Romeo Commercial
ICDC College Commercial-featuring Master P from Matthew Wineroth on Vimeo.
Be suspicious of any school that rapidly expands, charges high tuition, and has the money to hire Percy Miller and his son Romeo Miller, better known as rappers Master P and Lil Romeo, to appear in commercials.
While watching the above commercial, what stands out is how hard it attempts to correlate attending ICDC College with financial success. A school that can stand on its academics, and the results graduates see, doesn't need to produce murky, celebrity-endorsing advertisements to lure in new students.
On websites like Glass Door, you can get a good look at what those who worked at and attended ICDC College thought of the school. Make sure to do diligent research in your school selection. Due to all of the aforementioned factors, we cannot recommend ICDC or say that it was a good school.