What Can You Do With a Finance Major?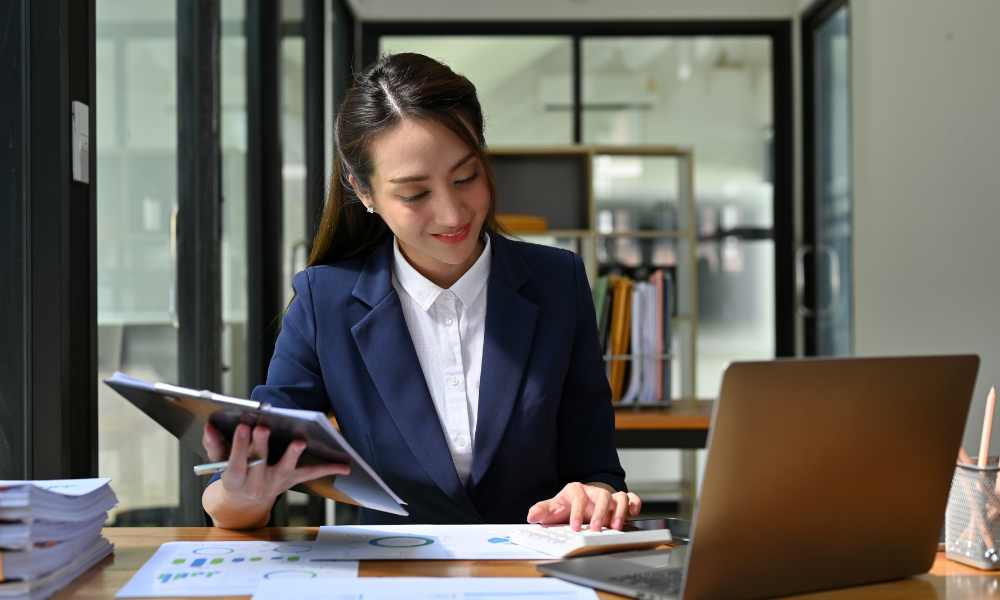 Find your degree
Online College Plan is an advertising-supported site. Featured or trusted partner programs and all school search, finder, or match results are for schools that compensate us. This compensation does not influence our school rankings, resource guides, or other editorially-independent information published on this site.
A major in finance can translate to a variety of jobs across the business sector, usually dealing with statistical analysis of market dynamics. A major in finance will primarily increase students understanding of topics such as mathematics, accounting, and economics, with a secondary focus on topics such as psychology, communication, and ethics.
The skills that you will build as a finance major will lend themselves to a wide range of professional applications, as every business, corporation, and institution requires skilled financial managers and analysts in order to remain fiscally viable. In general, jobs in the finance sector are highly lucrative and provide great job stability. If you are looking to get a foot in the door in the world of professional finance, there are many excellent finance degree programs for you to consider.
What is a Finance Major?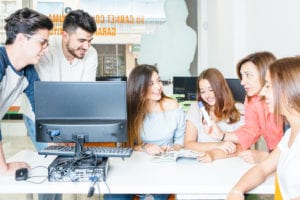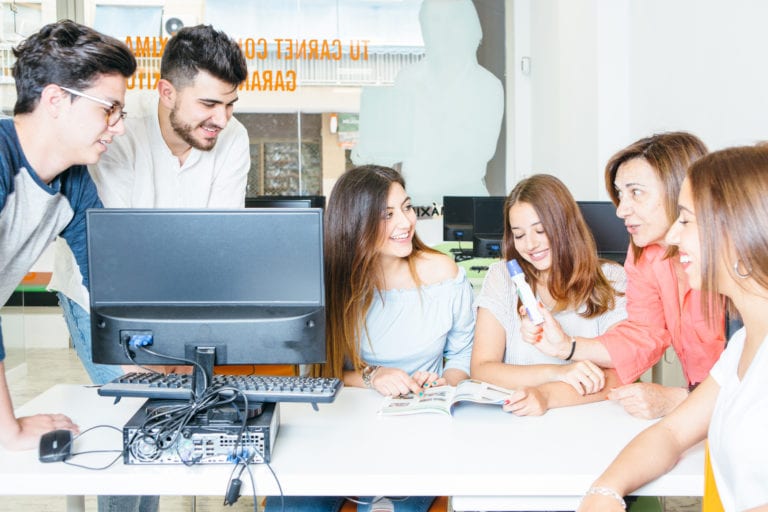 A finance major is an area of concentrated undergraduate study where students will focus on subjects that will give them a specialized understanding of fiscal dynamics. A bachelor's degree usually requires the completion of 120 credit hours, about half of which will be concentrated in the subject area of your chosen major.
Featured Programs
Most students are not required to declare their major until their junior year, as they take care of core curriculum and prerequisite requirements during their freshman and sophomore years. There are a variety of specializations that are often available for students to choose from within their finance major.
Some of the most common finance major specializations are:
Accounting: An accounting specialization will prepare students to keep detailed personal as well as corporate financial records, and ensure that they are adhering to the tax code.
Corporate Finance: A specialization in corporate finance will prepare students for the cutthroat world of corporate finance, including topics such as mergers and acquisitions, macroeconomics, and market analysis.
Investment: A specialization in investment will give students an understanding of how to increase capital value through speculation, risk management, and return on investment strategies.
Statistics: A specialization in statistics will teach finance majors to analyze financial patterns and trends with classes in subjects such as micro and macroeconomics, quantitative methods, and market dynamics.
Banking: A specialization in banking will provide students with knowledge of the ins and outs of the banking system, and familiarize them with topics such as mortgage loans, annual percentage rate, and compound interest.
If you don't want to specialize in a single track, students can take an overview of these subject areas to gain a holistic understanding of finance, and then choose their particular path in a Master's of Finance or Business Administration degree program.
If you are currently working in the field of finance and are looking to maintain your current employment while working towards a degree that will qualify you for a promotion, there are a number of great online finance degree programs that will allow you maximum schedule flexibility.
What is Business Finance Major?


A business finance major is an undergraduate concentration on fiscal analysis in the business sector. Majoring in business finance will prepare students for a wide variety of lucrative jobs with great room for promotion due to positive employment outlooks over the next decade. Business finance majors will learn the strategies that companies, corporations, and other institutions use to ensure that they are maximizing profit returns while planning for the long-term success of the business. Some classes that are usually offered in business finance degree programs are:
Business Law: This will ensure that students have an understanding of the legal requirements and codes that businesses must adhere to in order to maintain good standing with the IRS and other financial institutions.
Macroeconomics: Teaches students how to understand the large-scale dynamics that are at play in global markets.
Microeconomics: Gives students the ability to analyze a particular sector of business, so that they can identify specific trends that are hurting or helping their company.
Accounting: Gives students a detailed understanding of how to properly maintain financial records and have them adhere to the tax code.
Auditing: Gives students the ability to navigate the auditing process that many large corporations undergo on an annual basis.
Human Resource Management: Gives a student the knowledge of how to allocate pay and benefits to employees that are essential to their company's growth and success.
Marketing Fundamentals: Gives students an understanding of how to clearly articulate the value of their company's products or services to their intended demographic.
Business finance majors differ from pure finance majors in that their curriculums are geared more towards the professional application of economic concepts. If you are looking to obtain stable and lucrative employment within the field of finance, a business finance major from one of the best undergraduate business schools will give you the tools you need to succeed.
What Can You Do With a Finance Major?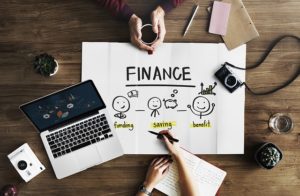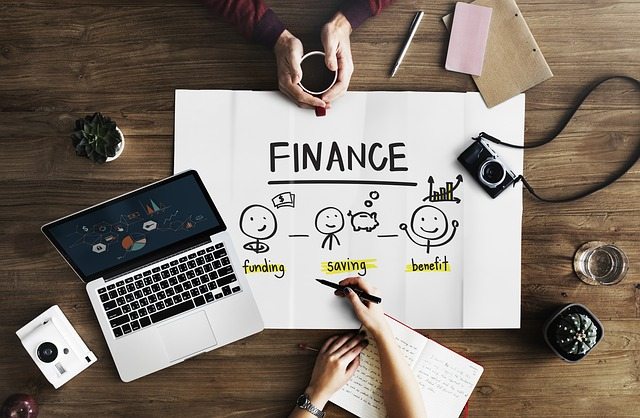 Finance majors have a wide variety of next steps they can take after they have graduated from their undergraduate degree program. The skills that students learn as a finance major in areas such as statistics, investment, and resource management will allow them to take on a wide range of jobs both inside and outside of the business sector. After completing a degree in finance, some of the most common routes that graduates take are:
Enroll in a Master's in Business Administration (MBA) or another Finance-related graduate degree.
Apply for entry-level positions at a company that will give them real-world applications for the theoretical knowledge they gained in their degree program.
Intern at a large company, corporation, or institution where they will learn how a successful business operates, and hopefully there is a potential to earn a position and climb the promotion ladder if they impress as an intern.
Start an entrepreneurial endeavor of your own, as you will have the knowledge of what it takes to find a market niche and create profit.
There is a wide range of professional applications and jobs that are available for students who majored in finance. The next step that they take after graduating will largely inform the upper-level positions that they will be suited for. Fortunately, enrolling in a finance degree program will provide students with exposure to the different areas of finance, and the mentorship that will allow them to find the path that is best for them.
What is the Difference Between Accounting and Finance?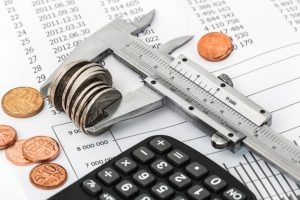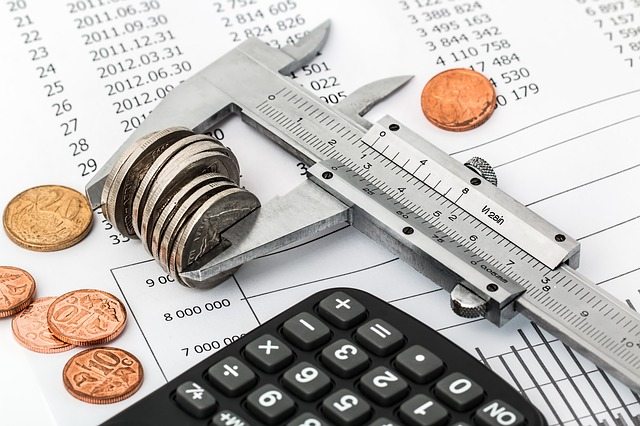 Accounting and finance are two popular areas of concentration within the field of business. While there are many concepts that crossover between both areas, a degree in accounting is more specifically geared towards preparing students for careers as accountants, while a degree in finance will provide students with a more general understanding of investment, market analysis, and financial business strategies. Consider the difference between sample curriculums in accounting and finance. An accounting major will take classes in:
Tax Code: Gives students an understanding of the local, state, and federal tax responsibilities of companies and individuals.
Information Systems: Teaches students the state-of-the-art software that accountants use to organize and archive financial records.
Cost Accounting: Shows students how to balance a budget in order to keep a company fiscally healthy.
Auditing: Teaches students how to organize, archive, and retrieve economic records of a company in order to pass an auditing examination.
In contrast, the finance curriculum usually includes classes such as:
Principles of Management: Teaches students how to clearly articulate a financial strategy so that employees and individuals can perform their roles accordingly.
Marketing: Gives students an idea of how to promote their services or products in a route that reaches their target demographic.
Macroeconomics: Gives students an understanding of the large-scale market dynamics that will inform a company's financial outlook.
Investment Strategy: Provides students with an understanding of how to devise and implement an investment strategy that calculates risk based on market dynamics.
Students should be aware that in a degree program they are often allowed to choose the individual route that is right for them, which can contain a balance of both subject areas.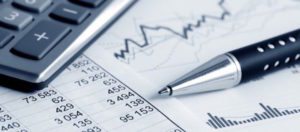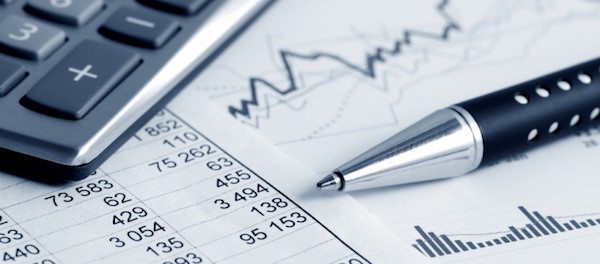 Before selecting their major or degree program, students should contact an academic advisor at their school and ask what kind of flexibility they have to create their own curriculum. Academic advisors have the knowledge of the specific course requirements of their program and the skills that students build in the specific courses, and should be invaluable resources for students to utilize.
If you are looking for a degree in accounting or finance, you could start by checking out some of the best undergraduate business schools, and if any of the programs pique your interest, you should follow the links to the school website to request more information, or to speak to an academic advisor.
What Jobs Can a Finance Major Get?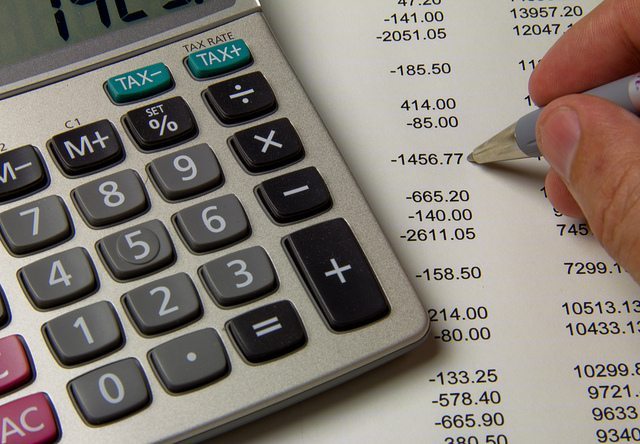 There is a wide range of careers in finance for finance majors, depending on their specific financial skills, work experience, and job market where they are looking to apply. Students should be aware that there are an increasing amount of online jobs that are available for financial students, which allow them to have lucrative employment no matter where they are located.
Some of the most common jobs that are available for finance majors include:
Accountant: Accountants organize and prepare financial statements and ensure that they are accurate and that taxes are paid correctly.
Banker: Bankers work at large financial institutions that provide monetary services for individuals as well as large companies.
Investment Strategist: Investment strategists devise and implement strategies that will increase capital through risk-reward calculated investments.
Stock Broker: Stockbrokers sue their detailed knowledge of market dynamics to invest in the stock market, or create sound investment strategies for individuals and businesses.
If these, or similar positions might be the best career path for you, you should check out some of the online finance degree programs.
How Much Does a Finance Major Make?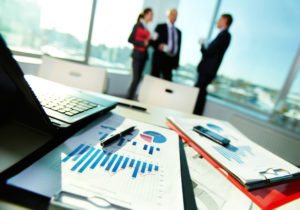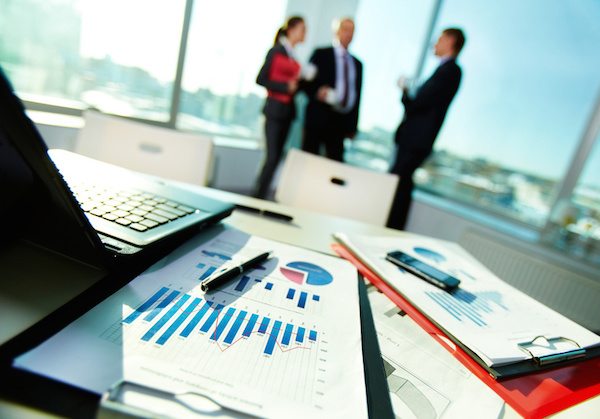 A major in finance will open up a wide range of careers in finance, most of which are highly lucrative with potential for promotion due to positive job outlooks over the next decade. There are a number of variables that go into a finance major salary beyond your specific professional position.
Variables include:
Location: Finance jobs in urban centers generally pay more than their rural and suburban counterparts.
Experience: The amount of work experience that you bring to the table can dramatically increase or decrease your expected salary.
Employer: Major corporations generally pay more than small businesses or not-for-profit organizations.
With that in mind, some average finance degree salaries are:
Accountants make an average annual salary of $69,350, and there are currently 1,397,700 accountants employed in the United States, with that number expected to increase by 10% over the next decade.
Financial Managers make an average annual salary of $125,080, and there are currently 580,400 financial managers employed in the United States, with that number expected to increase by 10% over the next decade.
Personal Finance Advisors make an average annual salary of $90,640, and there are currently 271,900 personal finance advisors employed in the United States, with that number expected to increase by 15% over the next decade.
Top Executives make an average annual salary of $104,700, and there are currently 2,572,000 accountants employed in the United States, with that number expected to increase by 8% over the next decade.
What Finance Certifications Do I Need?
There is a wide range of finance certifications that are often necessary for professionals to work in finance. There is a wide range of certifications available depending on the specific position that you are working in. Some of the most common finance certifications include:
Chartered Financial Analyst (CFA): CFA certification requires students to pass a CFA examination that ensures they can provide sound financial advice for businesses and individuals.
Certified Public Accountant (CPA): CPA certification ensures that professionals are up to date with tax code laws, and can provide proper tax filing services for companies and individuals.
Financial Risk Manager (FRM): FRM certification requires passing an exam to ensure that professionals have the ability to make proper risk-reward investment calculations.
Certified Financial Planner (CFP): CFP certification ensures that professionals have specific knowledge of estate closures, retirement plans, insurance policies, employee benefits, and tax code.
There are many other finance certifications available for finance professionals as well. The certification that is best for you depends on the particular role you will fill. One of the benefits of enrolling in a finance degree program is that your professors and advisors will be able to let you know which certifications will be most beneficial for your intended career arc.