What Can You Do With an Interior Design Degree?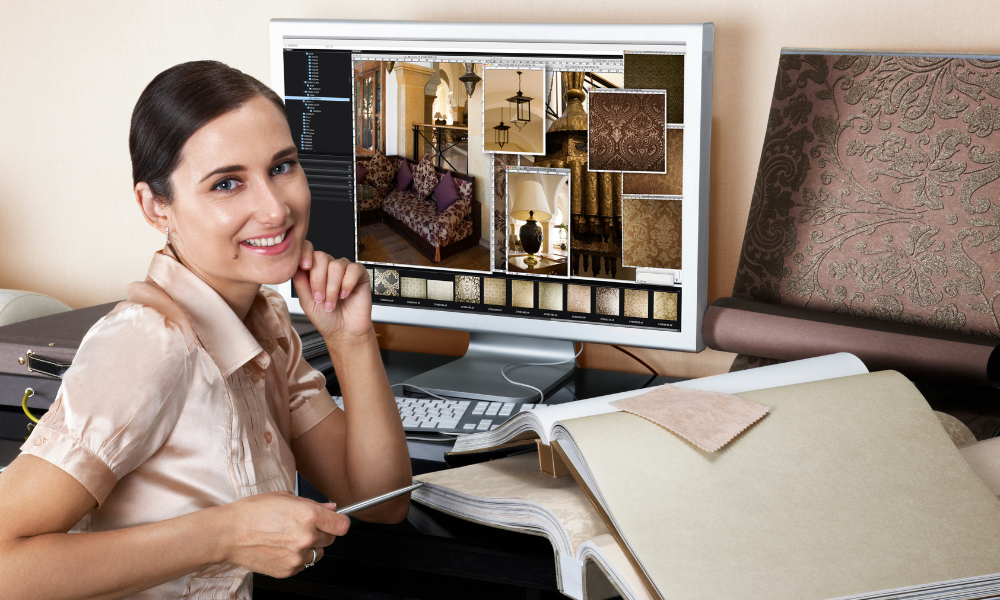 Find your degree
Online College Plan is an advertising-supported site. Featured or trusted partner programs and all school search, finder, or match results are for schools that compensate us. This compensation does not influence our school rankings, resource guides, or other editorially-independent information published on this site.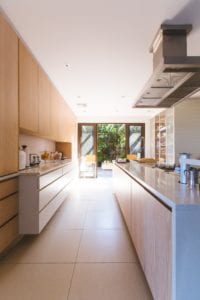 Wondering what you can do with a degree in interior design? In this article, Online College Plan features the many career paths you can travel in this exciting field.
A degree in interior design opens doors to a diverse array of opportunities. These extend far beyond the realm of conventional interior design. Graduates wielding an interior design degree have a wide range of lucrative career opportunities. This article will have a look at the kinds of interior design degrees available. And we'll uncover the various roles you can aspire to with this fun and creative degree. 
For some excellent interior design degrees, check out our ranking of the top 15 online interior design degree programs. Be sure to follow the links to each school's website and request more information about their interior design programs.

Interior Design Career Outlook
According to the United States Bureau of Labor Statistics (BLS), interior designers earn an average salary of $60,340 annually. The number of interior design jobs is around 93,000. And demand for interior designers is expected to remain steady through the decade. 
However, interior designers hold various job titles and work in diverse industries. Interior designers have titles that encompass multiple aspects of interior decorating. They range from residential to commercial and from traditional to more specialized roles. Next, we'll look at some of the careers you can get as an interior designer. 
What Can I Do With A Degree in Interior Design?
Below are some of the most lucrative and exciting careers in the interior design industry. The listed salaries are averages. These interior designer wages can vary widely depending on location, experience, and education.
Interior Decorator
Average Salary: $79,942 per year
An interior decorator shapes indoor spaces by selecting colors, furniture, and décor. They work with existing layouts and architectural features. They enhance rooms through artistic arrangement and design choices. Interior decorators transform spaces into visually cohesive and inviting environments. These spaces reflect the client's personality and needs. Typical duties for this interior design role include:
Choosing color schemes and paint
Selecting furniture and arranging layouts
Picking fabrics, curtains, and upholstery
Adding decorative accessories and art
Advising on lighting and fixtures
Coordinating textures and patterns
Styling shelves and surfaces
Collaborating with clients for preferences
Budgeting and sourcing materials
Home Stylist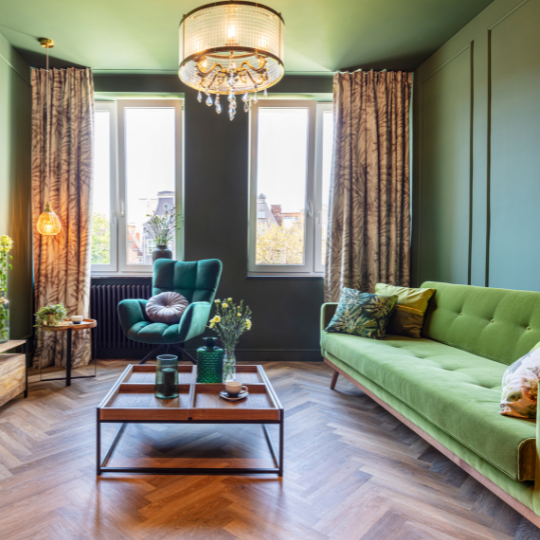 Average Salary: $81,273 per year
A home stylist is an interior designer who enhances living spaces. They do this by curating furnishings, decorations, and layouts to evoke a specific atmosphere. They focus on showcasing a property's potential for sale or personal enjoyment. Home stylists transform homes into inviting and captivating environments. They make them more marketable and inspiring to potential buyers or occupants. Typical duties for this interior design role include:
Arranging furniture and décor
Adding tasteful accessories and accents
Decluttering and organizing spaces
Improving flow and visual appeal
Coordinating colors and textiles
Creating focal points and vignettes
Enhancing curb appeal (outdoor spaces)
Providing design recommendations
Collaborating with realtors or homeowners
Design Consultant
Average Salary: $92,458 per year
A design consultant is an interior designer who offers advice and guidance to clients seeking design solutions. They provide insights into design concepts, aesthetics, and functionality. Their goal is to help clients make informed decisions. Design consultants assist clients in achieving their vision. They ensure that spaces align with their preferences and practical needs. Typical duties for this interior design role include:
Conducting client interviews and needs assessments
Offering design ideas and recommendations
Providing color, material, and style guidance
Creating mood boards and design concepts
Suggesting furniture and décor options
Offering space planning and layout suggestions
Advising on budget allocation
Collaborating with architects and contractors
Presenting design proposals and visualizations
Commercial Space Designer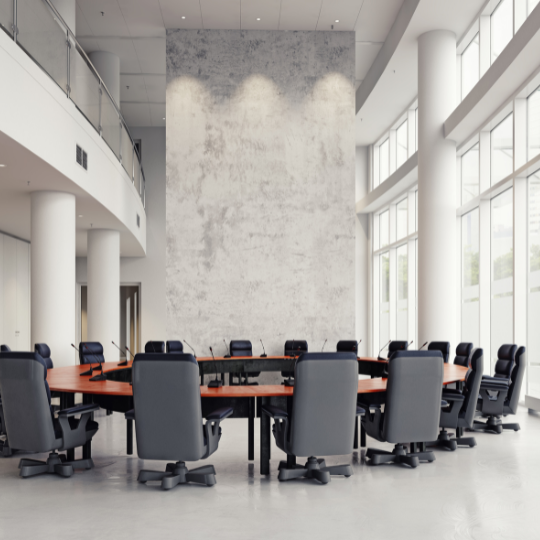 Average Salary:  $76,811 per year
A commercial space designer specializes in creating functional and appealing environments for businesses. They optimize layouts, aesthetics, and branding to enhance customer experience and productivity. These interior designers create commercial spaces that align with business goals and maximize functionality. They create a positive and professional impression on customers and employees alike. Typical duties for this interior design role include:
Analyzing space requirements and objectives
Developing layout and flow plans
Selecting appropriate furniture and fixtures
Incorporating branding elements and signage
Ensuring compliance with building codes
Enhancing lighting and ambiance
Considering accessibility and ergonomics
Collaborating with architects and contractors
Presenting design concepts to clients
Furniture Designer
Average Salary: $69,158 per year
A furniture designer conceives and crafts unique and functional pieces for various settings. They blend creativity with practicality to create aesthetically pleasing and ergonomic designs. Furniture designers produce furniture that adds beauty and utility to spaces. Their creations reflect artistic vision while meeting user needs and market demands. Typical duties for this interior design role include:
Sketching and conceptualizing furniture ideas
Selecting appropriate materials and finishes
Creating detailed technical drawings
Collaborating with manufacturers and artisans
Testing prototypes for stability and comfort
Incorporating sustainable and innovative practices
Adhering to design trends and user preferences
Balancing aesthetics and functionality
Ensuring efficient production processes
Event Decorator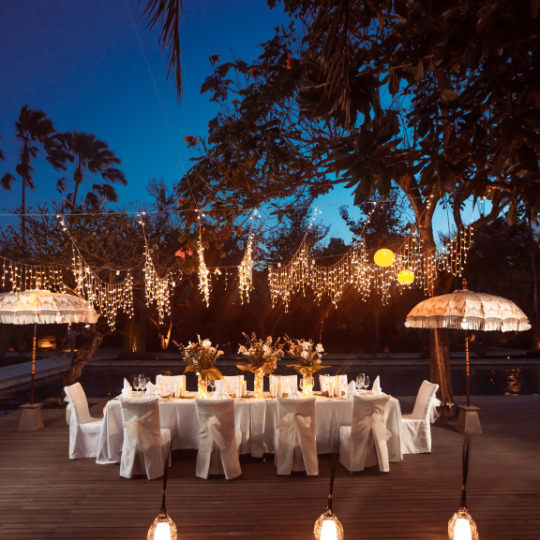 Average Salary: $49,019 per year
An event decorator transforms venues into captivating settings for special occasions. They use design expertise to create atmospheres that match the event's theme or purpose. Event decorators craft immersive environments that elevate events. Their events leave lasting impressions on guests and enhance the overall experience. Typical duties for this interior design role include:
Consulting with clients to understand event vision
Selecting appropriate décor elements
Designing layouts for tables, stages, and spaces
Choosing colors, fabrics, and lighting
Arranging floral displays and centerpieces
Coordinating furniture and props
Setting up decorations on-site
Ensuring aesthetic cohesion and visual impact
Collaborating with vendors and planners
Set Designer
Average Salary: $65,242 per year
A set designer crafts immersive and authentic set environments. These include theater, film, or television productions. They transform words on a page into tangible, visually compelling stages or scenes. Set designers craft intricate and functional sets that enhance storytelling. They enrich performances and bring narratives to life with imaginative and accurate settings. Typical duties for this interior design role include:
Collaborating with directors and producers
Analyzing scripts to understand settings
Creating sketches and scale models
Selecting appropriate props and furniture
Designing scenic elements and backgrounds
Ensuring practicality for actors and crew
Coordinating with costume and lighting designers
Managing budgets and resources
Overseeing construction and set assembly
Visual Merchandiser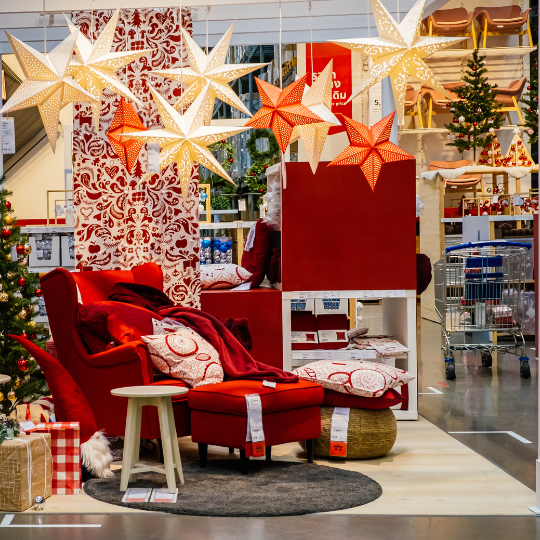 Average Salary: $47,936 per year
A visual merchandiser transforms retail spaces into captivating and enticing showcases. Their goal is to attract customers and enhance the shopping experience. They blend creativity and marketing savvy to arrange products and displays in ways that tell a compelling story and drive sales. Visual merchandisers design to engage shoppers, communicate brand identity, and stimulate interest. Their techniques boost sales and create a memorable shopping atmosphere. Typical duties for this interior design role include:
Collaborating with retail managers and marketing teams
Designing eye-catching window displays
Arranging product layouts and shelving
Selecting colors, lighting, and signage
Creating thematic and seasonal displays
Incorporating branding elements
Analyzing customer traffic and buying patterns
Refreshing displays and updating promotions
Staying current with industry trends
Color Consultant
Average Salary: $52,635 per year
A color consultant specializes in harmonizing colors to create visually pleasing environments. They work with clients to transform spaces by choosing the right color palettes for interiors or exteriors. Color consultants craft color schemes that evoke desired emotions and create pleasing environments. Their goal is to reflect individual styles and resonate with occupants or customers. Typical duties for these interior design jobs include:
Collaborating with homeowners, designers, or businesses
Analyzing lighting and architectural elements
Recommending color schemes for walls, furniture, and accents
Considering psychological and cultural influences
Creating color samples and mood boards
Exploring trends and timeless color combinations
Adapting colors to match branding or themes
Enhancing aesthetics and ambiance
Balancing personal preferences with design principles
Showroom Design Consultant
Average Salary: $84,835 per year
A showroom design consultant specializes in creating alluring and functional spaces. Their canvases include product displays and exhibitions. They combine aesthetics and marketing strategy to design environments. These professionals craft captivating showroom settings that maximize product visibility. They tell a compelling brand story and create a memorable and immersive experience for visitors. The ultimate goal is to drive sales and customer satisfaction. Typical duties for these interior design jobs include:
Collaborating with brands and showroom managers
Designing layouts for product displays
Selecting appropriate lighting and fixtures
Arranging furniture and props for showcasing
Incorporating branding and signage
Analyzing customer flow and engagement
Adapting designs for different product categories
Staying updated on industry trends
Enhancing visual merchandising techniques
Freelance Interior Decorator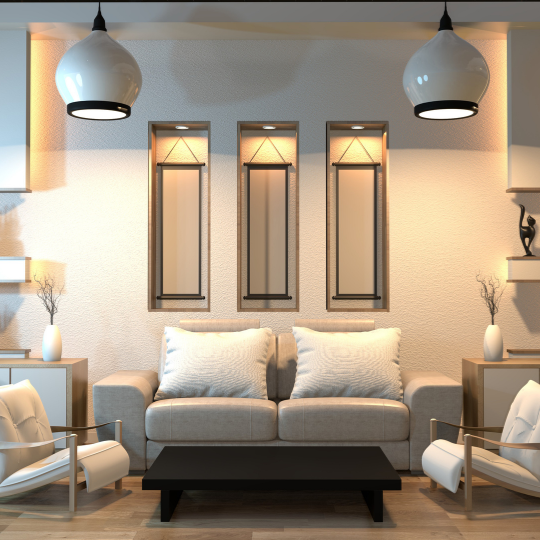 Average Salary: $53,869 per year
A freelance interior decorator is a self-employed design professional. They bring creativity and expertise to transform spaces into captivating environments. Working independently, they collaborate with clients to curate personalized designs. Freelance interior decorators craft unique and pleasing interiors that align with clients' visions. They deliver personalized and functional spaces that showcase the decorator's artistic flair. Their goal is to enhance the comfort and aesthetics of various settings. Typical duties for this interior design career include:
Meeting with clients to understand preferences and needs
Selecting colors, furniture, and décor items
Arranging layouts and optimizing space
Creating mood boards and design concepts
Offering budget-friendly design solutions
Sourcing materials and products
Providing virtual or in-person consultations
Managing project timelines and budgets
Ensuring client satisfaction and feedback
Space Planner
Average Salary: $67,803 per year
A space planner is a professional who specializes in optimizing the layout and functionality of interior spaces. They ensure that spaces are organized efficiently and effectively. They consider both aesthetics and practicality. Space planners craft well-organized and optimized interiors. They enhance functionality, support daily activities, and create harmonious environments. These spaces cater to the needs and preferences of occupants or users. Typical duties for this interior design career include:
Collaborating with architects and designers
Analyzing space requirements and user needs
Developing floor plans and spatial arrangements
Incorporating furniture and equipment placement
Ensuring compliance with safety and accessibility standards
Maximizing natural light and traffic flow
Considering ergonomic and user-friendly designs
Adapting layouts for various functions (e.g., work, leisure, storage)
Incorporating technology integration
Project Design Coordinator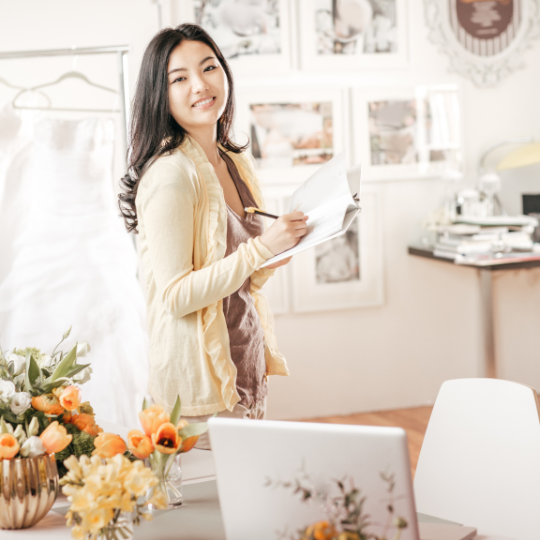 Average Salary: $66,977 per year
A project design coordinator is a professional who oversees and facilitates the various aspects of a design project. They ensure seamless communication and execution of design plans. These professionals orchestrate the successful execution of design projects. They ensure effective teamwork, timely delivery, and alignment with project goals. This results in well-coordinated and accomplished design initiatives. Typical duties for this interior design career include:
Collaborating with design teams, clients, and stakeholders
Coordinating project timelines and schedules
Managing budgets and resource allocation
Facilitating communication among team members
Tracking project progress and milestones
Addressing challenges and conflicts
Ensuring adherence to design objectives and vision
Liaising with contractors, vendors, and suppliers
Providing documentation and reports
Virtual Design Specialist
Average Salary: $66,695 per year
A virtual design specialist is an expert who leverages digital tools and technologies. These interior designers work remotely via virtual consultations to create design solutions. They create visually appealing and functional spaces for clients. Virtual design specialists craft innovative and personalized virtual design experiences. They bring together technology and creativity, delivering comprehensive design solutions. They transform spaces from a distance and cater to clients' tastes and requirements. Typical duties for this interior design career include:
Collaborating with clients through online platforms
Analyzing client needs and preferences
Developing virtual design concepts and mood boards
Selecting colors, furnishings, and décor items
Creating 3D renderings and visualizations
Providing detailed design recommendations
Offering virtual room makeovers and redesigns
Assisting with online shopping and sourcing
Communicating design plans through digital presentations
Interior Design Instructor
Average Salary: $70,000 per year
An interior design instructor is an educator who imparts knowledge and skills to aspiring designers. They guide students through the principles and techniques of interior design. Interior design instructors nurture the next generation of interior designers. They share expertise, foster creativity, and equip students with the foundations needed to excel. Typical duties for this interior design role include:
Developing curriculum and lesson plans
Teaching design theory and history
Instructing on color theory and spatial arrangement
Demonstrating design software and technical skills
Leading design projects and assignments
Providing constructive feedback and evaluations
Guiding students in real-world design scenarios
Keeping up with industry trends and advancements
Mentoring and advising students' career paths
Kitchen and Bath Designer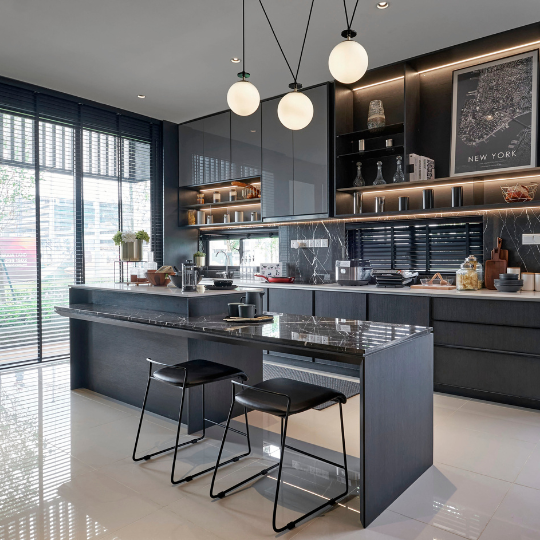 Average Salary: $70,679 per year
A kitchen and bath designer specializes in creating functional and pleasing rooms in the home. These interior designers work to blend design expertise with practical considerations to craft inviting and efficient environments. Kitchen and bath designers harmonize aesthetics, user experience, and practicality. This results in spaces that seamlessly integrate style, convenience, and comfort. Typical duties for this interior design role include:
Collaborating with clients to understand preferences and needs
Analyzing spatial layout and flow
Selecting appropriate cabinetry, fixtures, and appliances
Designing storage solutions and layouts
Incorporating lighting and ventilation plans
Advising on material and finish selections
Creating 3D renderings and visualizations
Ensuring compliance with building codes
Coordinating with contractors and tradespeople
Healthcare Facility Interior Decorator
Average Salary: $48,393 per year
A healthcare facility interior designs functional and soothing environments for medical settings. They merge aesthetics with patient well-being to create comfortable and healing spaces. These interior designers work to craft healthcare interiors that prioritize patient healing and staff efficiency. They foster environments that reduce stress and enhance recovery. Typical healthcare facility interior decorator duties include:
Collaborating with healthcare professionals to understand patient needs
Designing layouts for waiting areas, patient rooms, and treatment spaces
Selecting calming colors, textures, and materials
Incorporating ergonomic and accessible design elements
Enhancing lighting and acoustics for patient comfort
Ensuring infection control and safety measures
Creating serene and cheerful pediatric spaces
Adapting designs to support specific medical functions
Coordinating with medical equipment placement
Hospitality Interior Designer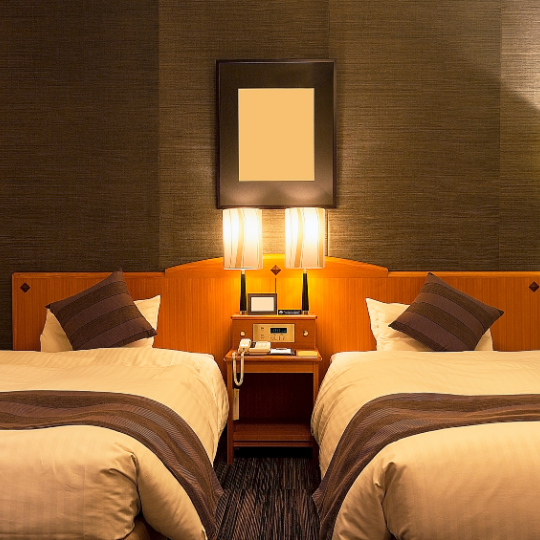 Average Salary: $60,505 per year
A hospitality interior designer creates captivating and functional spaces for hotels and restaurants. They combine design innovation with guest experience to craft inviting and immersive environments. These interior designers work to develop distinctive and memorable hospitality interiors. These spaces evoke emotions, engage guests, and provide exceptional experiences. Their design goal is to reflect the essence of the establishment while ensuring comfort and aesthetics. Typical duties for this interior design role include:
Collaborating with clients to capture brand identity and vision
Designing layouts for public areas, guest rooms, and dining spaces
Selecting furniture, fabrics, and decorative elements
Incorporating lighting and ambiance enhancements
Ensuring compliance with industry standards and regulations
Adapting designs for various cultural preferences
Creating inviting lobby and reception areas
Balancing aesthetics and durability for high-traffic zones
Collaborating with architects and contractors
How Can I Become an Interior Designer?
Do you have creativity, a keen eye for detail, and a knack for making spaces aesthetically pleasing? Becoming an interior designer might be right up your alley. But you may wonder: "What steps do I need to take to get there?"
Fear not. If you want to be an interior designer, there are some key milestones and requirements. We'll show you what they are.
The Difference Between Interior Designers and Interior Decorators
Before we explore educational requirements, let's clear up a common misconception. Let's explore the difference between interior designers and interior decorators. Both professionals work to enhance the look and feel of indoor spaces, but they have distinct roles. 
Interior Designers
An aspiring designer must first comprehend that interior design goes beyond surface-level decor. A professional in this field designs functional spaces that cater to clients' needs. Interior designers focus on creating functional and aesthetically pleasing environments. They do this while also considering safety, regulations, and technical aspects.
Interior designers often collaborate with architects to plan layouts and design structural elements. They ensure that spaces meet building codes. And they have a deep understanding of spatial psychology and sustainable design. Interior designers may also specialize in a specific area of design.
Interior Designers typically have educational and licensing requirements in order to practice. We'll get into that in a moment.
Interior Decorators
In contrast to working as an interior designer, anyone can be an interior decorator. Do you have a particular talent for selecting appealing furniture and color schemes? Can you create visually pleasing arrangements? Then you can become an interior decorator without any formal training or certification. And you can pursue certain interior design jobs without a degree. However, they will generally pay significantly less.
Both roles involve creativity and style considerations. However, only one demands proficiency in architectural principles and building codes. And that is the role of an interior designer.
Interior designers have a broader scope that involves architectural considerations and functional design. Interior decorators focus more on ornamentation and creating visually appealing interiors. Both professions contribute to crafting engaging and beautiful spaces. The extent of their expertise and involvement in the design process is what sets them apart.
Navigating Your Education Pathway in Interior Design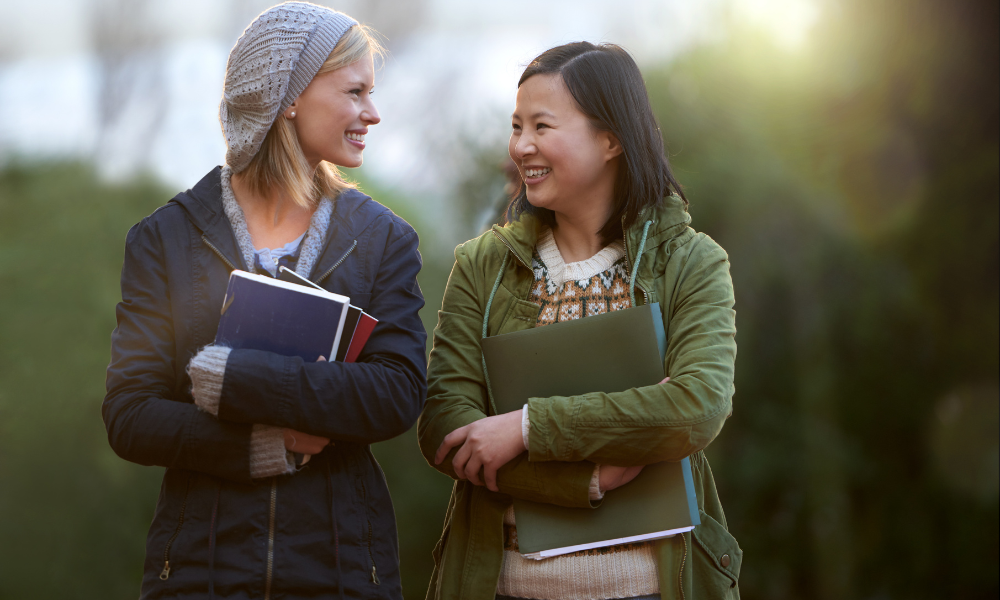 Your first step to becoming an interior designer involves pursuing the appropriate credentials. It is possible to become an interior designer with only an associate degree. However, most interior design firms prefer candidates with at least a bachelor's degree.
Many prospective students think that all interior design programs are created equal. But guess again! There are actually several different types. Learning about the options is the starting point for your journey into the interior design profession. Let's look at some of the most sought-after interior design degree types.
Potential Degree Types for Interior Designers
Interior Design Associate Degree: Associate of Applied Science (AAS) in Interior Design
With an AAS in Interior Design, you'll gain the foundational skills to craft warm and beautiful spaces. You cover color theory, furniture arrangement, and material selection. And you'll learn to create harmonious interiors. You may have some hands-on training in design software. This will help you enhance your visualization skills. You'll learn about the basics of spatial psychology. This is what helps shape environments that cater to emotions and functionality. You'll develop communication skills so you can collaborate with clients and other professionals.
Interior Design Bachelor's Degree: Bachelor of Fine Arts (BFA) in Interior Design
A BFA in Interior Design teaches you how to turn empty spaces into captivating environments. Learn about colors, fabrics, and furniture. And discover how to combine them to create stylish and functional rooms. With hands-on projects, you'll practice designing layouts and selecting materials. The BFA program also hones your communication skills. This helps you explain your ideas clearly to clients and collaborators. Upon graduating, you'll have the artistic skills to create beautiful interiors that leave a lasting impact.
Interior Design Bachelor's Degree: Bachelor of Science (BS) in Interior Architecture
A BS in Interior Architecture equips you with interior design expertise. And you'll also gain key technical skills. You can use these to transform spaces into functional and aesthetic wonders. You'll master spatial planning, material selection, and lighting design. You will also learn to create environments that merge beauty with purpose. In-depth knowledge of building codes ensures safety and accessibility for all. You'll learn to blend creativity with sustainability, crafting eco-friendly designs. Collaboration with clients and architects hones your communication and teamwork skills.
Interior Design Bachelor's Degree: Bachelor of Arts (BA) in Interior Design and Decoration
With a BA in Interior Design, you'll delve into the artistry of transforming spaces. You'll cover color theory, furniture arrangement, and textile selection. And you'll learn to create harmonious interiors. Practical skills like sketching and computer-aided design will further refine your creativity. You'll grasp spatial psychology and understand how layouts impact emotions. Collaborating with clients and artisans enhances communication and teamwork aptitude. From residential to commercial settings, you'll learn to build functional, visually appealing environments.
Interior Design Bachelor's Degree: Bachelor of Design (BDes) in Interior Design
A BDes in Interior Design involves both artistic flair and practical knowledge. You'll explore spatial arrangement, color schemes, and materials. You'll learn to create exquisite indoor spaces. Computer aided design software proficiency enables you to visualize and refine your designs. And understanding ergonomics and accessibility ensures user-friendly environments. You'll also learn to collaborate with clients and architects. This helps to hone your communication and teamwork skills. 
Interior Design Master's Degree: Master of Fine Arts (MFA) in Interior Design
Elevate your creative prowess and design finesse with an MFA in Interior Design. You'll delve deep into spatial aesthetics. You'll refine color theory, furniture arrangement, and architectural detailing skills. You will learn to conceptualize and execute innovative designs. And you'll embrace originality while balancing functionality. Advanced design software proficiency enhances the visual representation. You'll grasp the psychology of space. And you'll gain knowledge of shaping environments that evoke emotions and experiences. Collaboration with clients and professionals sharpens your communication and teamwork abilities. 
Interior Design Master's Degree: Master of Interior Architecture (MIA)
With this interior design degree, you'll focus on the architectural aspects of designing spaces. You acquire advanced expertise in spatial planning, lighting, and material selection. You'll gain more in-depth knowledge of building codes. This helps to ensure safe and accessible designs. You'll develop sustainability principles to guide eco-friendly choices. Advanced software skills will enable precise visualization and communication. You'll master the balance between aesthetics and functionality and create inspiring environments. Collaboration with clients and architects enhances your teamwork and communication abilities.
Interior Design Master's Degree: Master of Science (MS) in Interior Design and Technology
With this interior design degree, you'll fuse creativity and innovation. Gain advanced knowledge of design principles. You'll explore color theory, spatial arrangement, and furniture design. Technological proficiency in computer aided design and BIM software refines visualization and precision. You'll delve into smart home solutions and sustainable practices while integrating cutting-edge technologies. Collaboration with industry experts and clients elevates your communication and networking skills. 
Interior Design Master's Degree: Master of Design (MDes) in Interior Design
An MDes in Interior Design lets you advance your skills. You'll dive deeper into color psychology and spatial arrangement. You'll learn to craft immersive environments. Proficiency in design software enhances visual communication. You explore the psychology of interior spaces, shaping them to evoke emotions and experiences. Collaboration with clients and design professionals hones teamwork and communication aptitude.
The journey to becoming an interior designer starts with a comprehensive college program. This is how you'll gain the skills required in this creative profession.
What Do Interior Design Degrees Teach?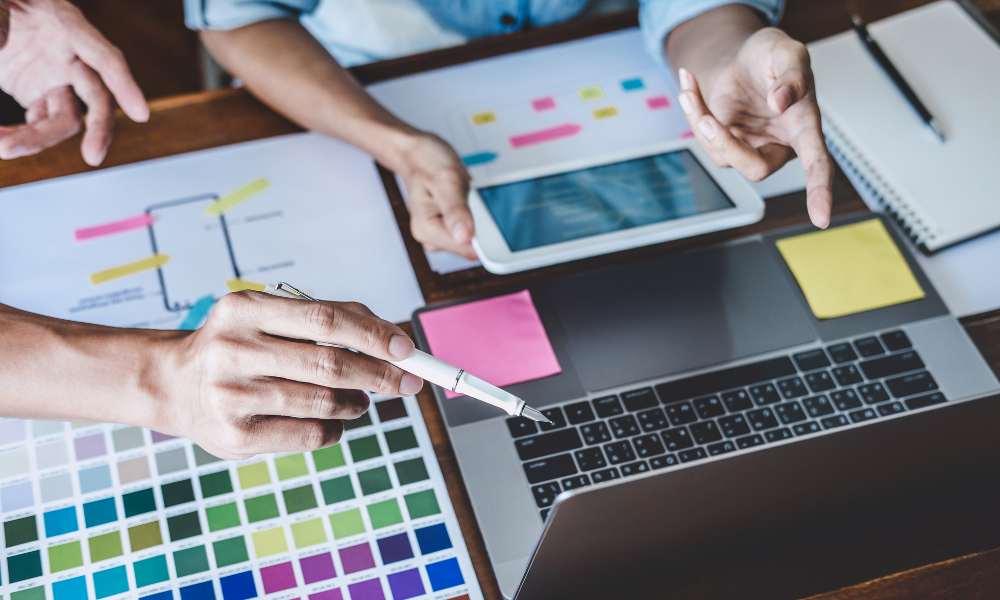 Interior design degrees cover a vast range of skills. The subject brings together creativity, style, practicality, and technical know-how. When students study interior design, they learn about many different things. They learn to plan spaces, choose colors, design furniture, and more. They also learn how to make interior spaces look and feel good for the people using them.
People who study interior design also learn about materials, textures, and lighting. This helps them create the right atmosphere in a room. They learn to communicate with clients, architects, and others involved in a project. This helps them explain their ideas and ensure everyone is on the same page. Interior design students often use computer programs to make designs and plans. These programs let them create 3D models and manage projects.
An interior design degree opens the door to a whole new world. It's a place where creativity, technical skills, and practical ideas come together. It helps students become experts in making spaces that don't just look good, but also feel right for the people using them.
Which Degree is Best for Aspiring Interior Designers?
As you can see, there are many different types of degrees for interior designers. But which one is right for you? This choice often depends on your career aspirations and commitment level.
An associate degree typically takes two years of full-time study. It serves as a stepping stone towards more advanced roles within the industry. It also provides a solid foundation for further studies.
If you're aiming higher, consider pursuing a bachelor's degree. This four-year degree program is what most employers prefer. Interior designers with a bachelor's degree have a better chance of getting a steady job in the field. A bachelor's degree will also prepare you for a more advanced degree in interior design.
Do you want to gain more specific industry knowledge? Are you looking to advance your career as an interior designer? If so, you might consider a master's degree in interior design. Such programs can help you focus on a specific area of the interior design profession. And they can boost your earning power.
The type of degree program you choose will depend on your interests. Be sure to look at each of the interior design programs carefully. Examine the curriculum and the degree requirements. Do the courses offered excite you? When you find one that sparks your interest, be sure to request more information.
Licensing and Certification Requirements for Interior Designers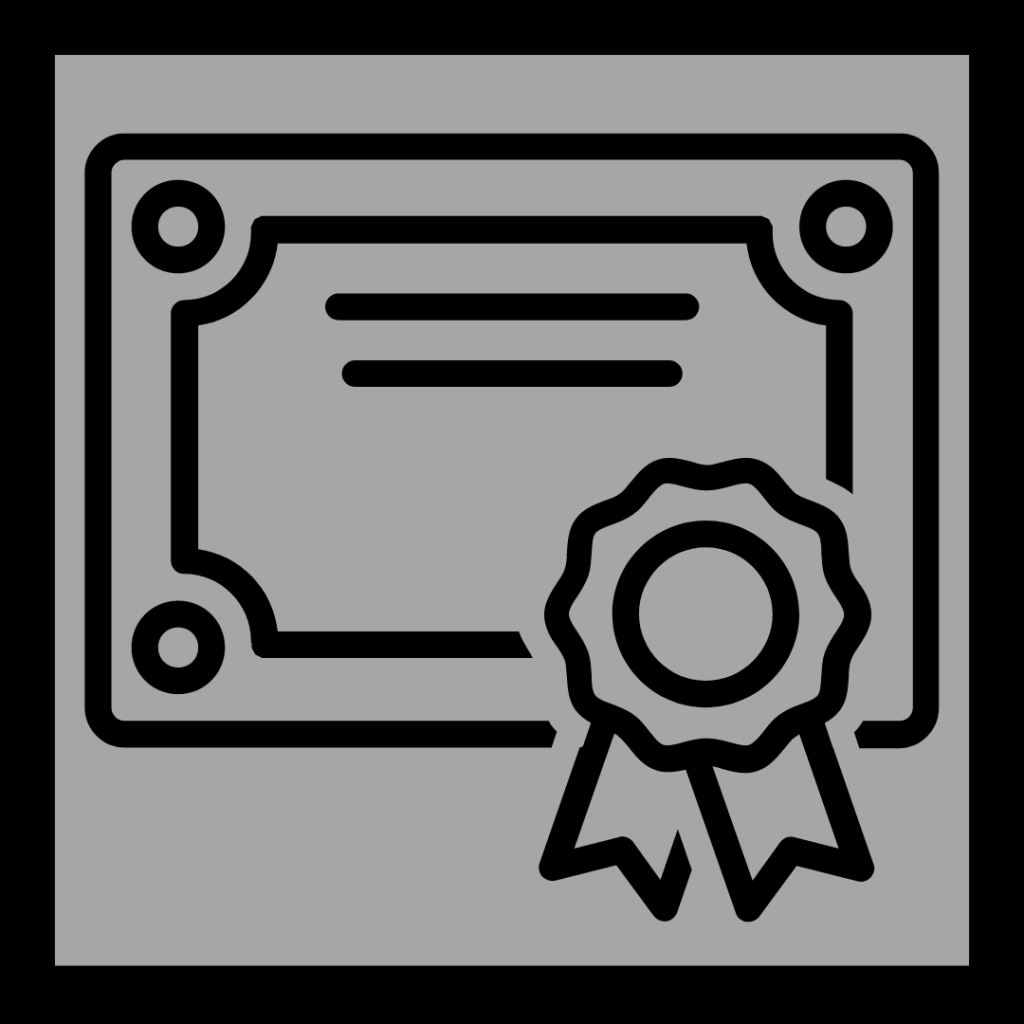 Future interior designers must also meet specific licensing requirements. These will depend on the regulations in the state they plan to practice. However, in most states you can't practice interior design without a degree.
To obtain a license, interior designers must pass a state-approved exam. Typically, this is the National Council for Interior Design Qualification (NCIDQ) exam. To qualify to sit for the exam, you'll need a combination of education and work experience. In general, a bachelor's degree is required. This is another excellent reason to pursue a four-year interior design program.
Other Certifications for Interior Designers
Interior designers can also pursue other types of specialty certifications. These are voluntary, but they can boost your resume and give you an edge over the competition. A few of these include:
Can You Get an Interior Design Degree Online?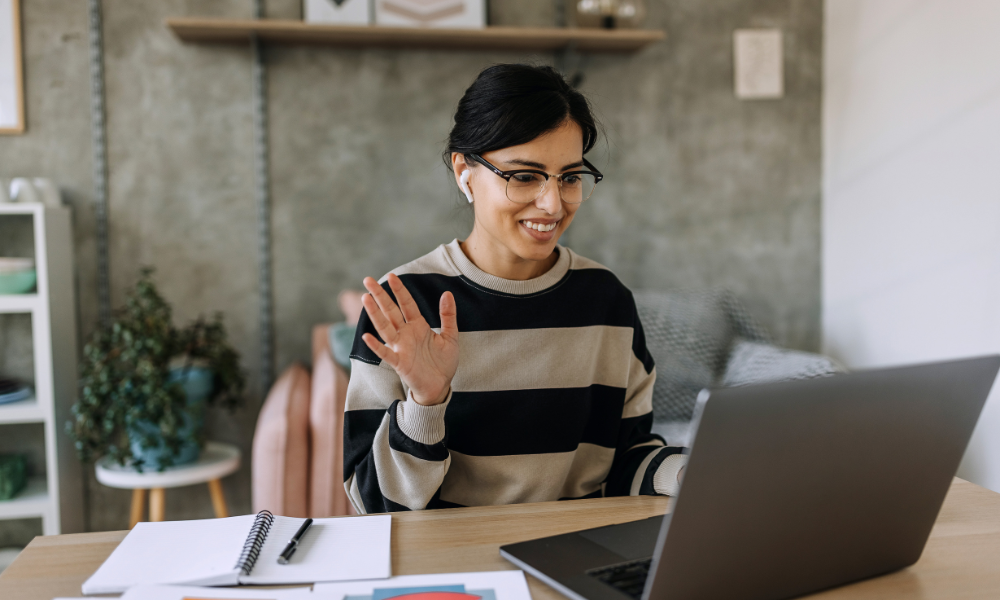 The rise of digital learning platforms has reshaped the educational landscape. And it has provided students with new opportunities to earn their degrees remotely. The field of interior design is no exception to this trend. Yes, it is entirely possible to pursue interior design majors online.
Online interior design degrees are the ideal gateway into the interior design industry. They have become more popular with aspiring designers everywhere. This is mainly because they offer incredible flexibility and accessibility.
Of course, navigating through this sea of options can be daunting. Nevertheless, familiarizing yourself with the details of these programs is critical. You'll want to choose a degree that sets you up for success in this vibrant field.
The Rise of Online Degrees in Interior Design
In our increasingly digital world, there has been a significant increase in schools offering online degrees. And interior design education hasn't been left behind. These web-based programs deliver an engaging blend of theoretical knowledge and practical skills.
The curriculum of most online programs is the same as what you'll learn in a traditional classroom setting. However, the additional flexibility can be a game-changer for many learners.
Comparing Online and Traditional Interior Design Degrees
A common concern among potential students is whether an online degree is as respected as a traditional one. However, these concerns are usually ungrounded. The best online interior design degrees provide the same academic rigor as traditional degrees. Moreover, they are taught by the same respected faculty that teach in person.
As long as you obtain your degree from a regionally accredited institution, you can rest easy. Your online degree will be just as valuable as one earned on campus.
It is possible to enter this field with a certificate or associate degree. However, in most cases, a bachelor's degree is usually required. Both types are accessible via digital learning platforms. This means pursuing your dream career doesn't have to disrupt your daily routine.
We've explored how technology can enable you to pursue an interior design degree virtually. And you can do so without compromising quality education or job prospects. Now, let's uncover more about how virtual training can propel your career as an interior designer. 
Digital learning platforms are transforming education. And they offer the chance to earn an interior design degree online. They feature a blend of theory and practical skills. And they provide flexibility without compromising quality. Additionally, they are just as respected as traditional degrees. This means you can chase your dream career in interior design without disrupting your daily routine.
Benefits of an Online Degree in Interior Design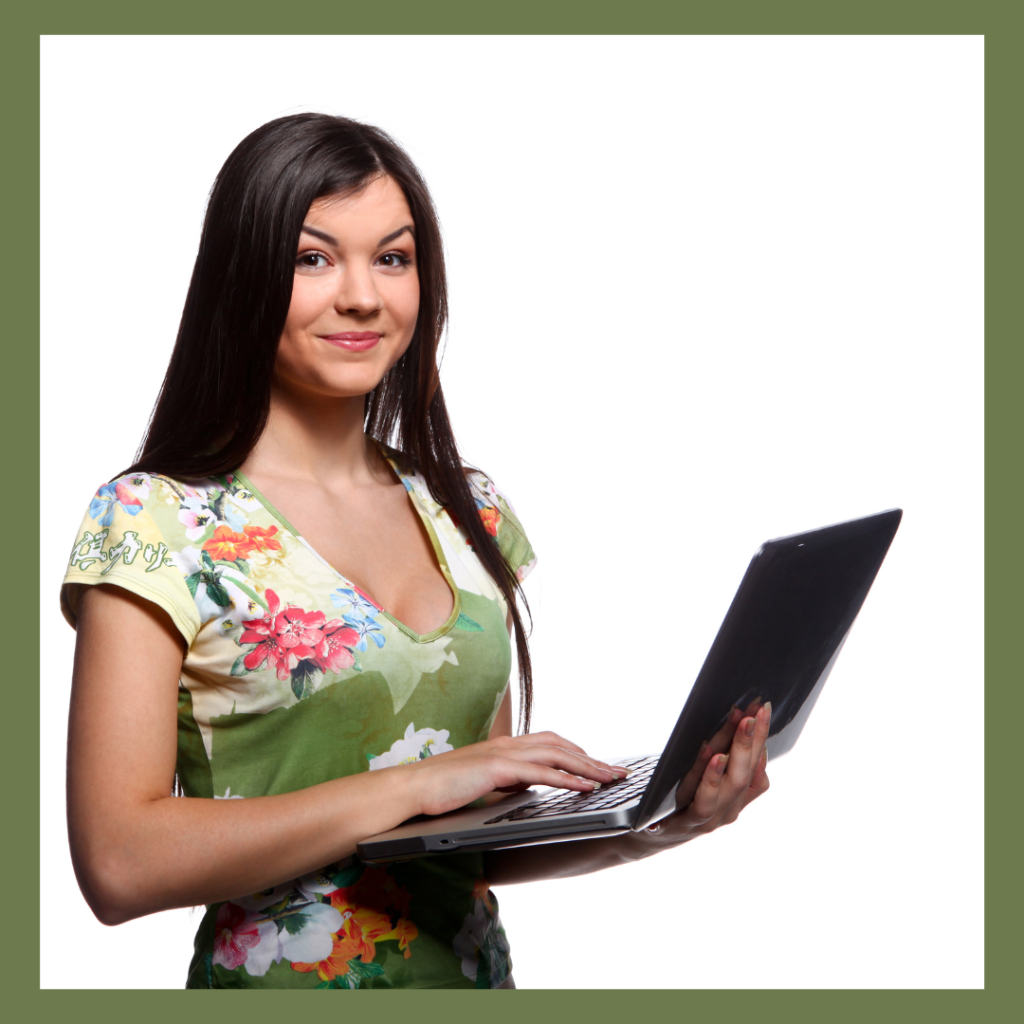 The rise of online education has revolutionized how we learn. This is particularly true for creative fields like interior design. The question is, why should you consider pursuing your interior design degree online?
To answer that, let's explore the advantages.
24/7 Learning Means Unparalleled Flexibility
A flexible learning schedule is one of the major advantages of online interior design degrees. You can complete these programs at your own pace while juggling other responsibilities. This is ideal if you're already working or managing a household. Moreover, you aren't limited by the clock. Your assignments are available 24 hours a day, seven days a week. You can log into your classes any time the mood strikes.
A typical on-campus bachelor's program usually requires 120-132 credit hours. And it takes about four years to complete if pursued full-time. This is often the case for online interior design degrees as well. However, with online degrees, there is more leeway.
For example, in self-paced programs, ambitious students might take on a heavier course load. This can allow them to complete their degree faster. On the other hand, students with full-time jobs and family commitments may need to go slower. In this case, they can take on a more limited course load each semester and still meet their goals.
Study From Wherever You Want
The adaptability of an online degree extends to location, too. With an internet connection and a device, your classroom can be anywhere. Additionally, you can choose from among online colleges all over the country. You aren't limited to schools in your home state. Instead, you can choose from among hundreds of online interior design degree programs. This allows you to find a program that fits within your own learning style and interests.
Access To A Wealth Of Resources
The best online colleges are dedicated to the success of their students. And you'll typically discover that most feature a comprehensive menu of resources. This includes everything from free online tutoring to mental health counseling. You'll find the same services you would on campus. In some cases, even more. Most schools feature student disability services and veteran services, for example. You'll have access to career resources, online library services, writing help, and more. With interior design majors, you can even apply for financial aid, scholarships, and other funding. 
Networking and Collaboration
Many prospective students assume an online degree program will be isolating. But a lot of graduates of such programs would disagree. Today's online learning platforms feature live group chats, discussion boards, and other tools. These allow students to network and form relationships with people from all over the world. These same tools will allow you to connect with your professors, advisors, and other faculty as well.
Affordability
Online interior design degree programs are often more affordable than those offered on campus. But why?
For starters, some schools feature in-state tuition rates for online students, even those who are not residents. Other schools have special e-tuition rates. Another thing that makes online programs more affordable is no commuting costs. You don't need to worry about gas or car maintenance or paying for public transportation. Your commute is just a few steps away from wherever you happen to be! 
Additionally, you won't be paying for things like student housing, meal plans, and other incidentals. In some cases, you won't even need to pay for books, as many schools provide free digital copies.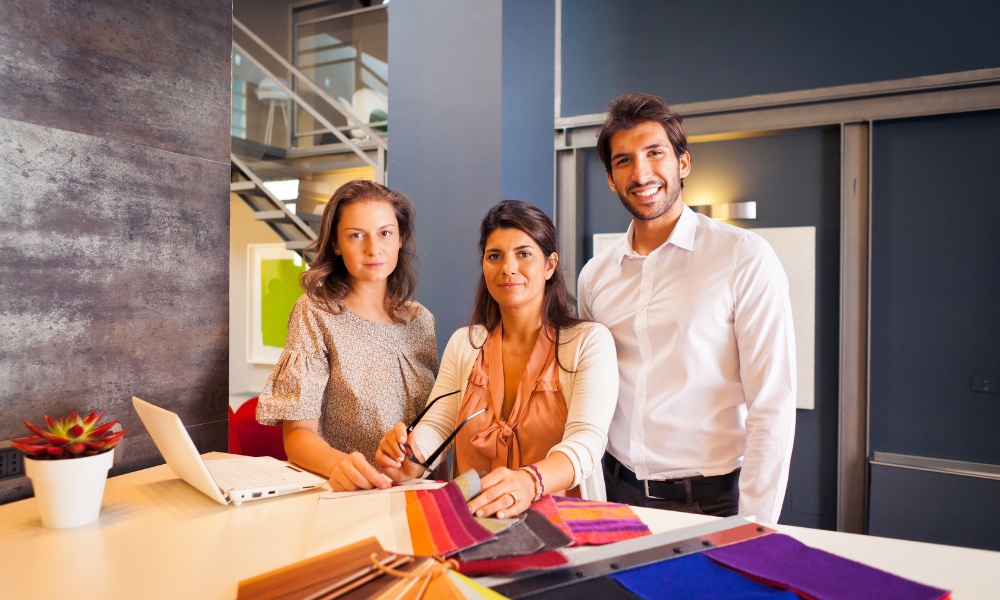 Closing Thoughts on Careers for Interior Designers
We've answered the question, "what can you do with a interior design degree?" And we've discovered that the path to becoming an interior designer can prove both stimulating and daunting. Understanding the difference between design and decoration is crucial. And choosing the right education is key. The educational paths vary, from associate degrees to master's programs. But all interior design majors will equip you with the necessary skills to for a range of interior design degree jobs.
Students can pursue both on-campus and online programs for interior designers. There are many excellent brick-and-mortar programs. However, online programs stand out due to their unique benefits to interior designers. The duration of your degree programs may differ based on your chosen route.
Licensing and certification requirements also play a significant role in this career path. The NCIDQ exam stands as a key milestone for many aspiring designers. And additional certifications can help you land a great job. In conclusion, becoming an interior designer requires passion, education, certification, and commitment.
Are you ready to take the first step toward achieving your dream? At Online College Plan, we provide comprehensive guides to online colleges. And we feature degrees across a range of industries. Take control of your future today by exploring these other resources:
This concludes our article on the best jobs for interior design degree graduates.
OCP STAFF