University of Maryland, College Park – Ranking, Majors & Notable Alumni
Find your degree
Online College Plan is an advertising-supported site. Featured or trusted partner programs and all school search, finder, or match results are for schools that compensate us. This compensation does not influence our school rankings, resource guides, or other editorially-independent information published on this site.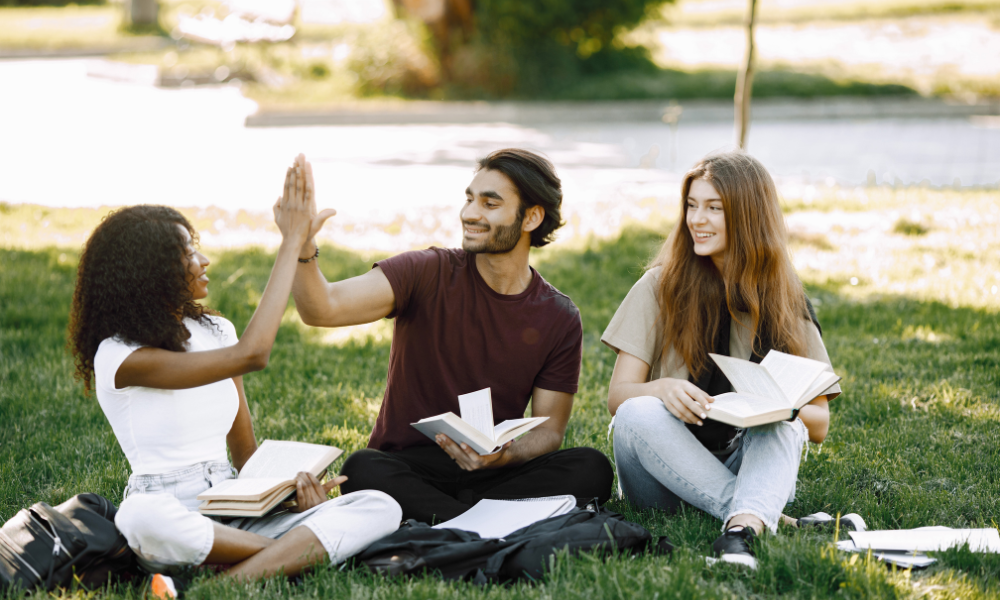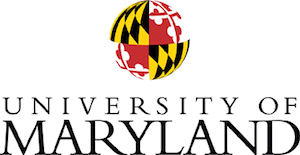 The University of Maryland, College Park (UMD College Park, UMCP or simply as UMD) is a land-grant, sea-grant, and space-grant public research university which is located in College Park, Maryland. UMD was originally established in 1856 as the Maryland Agricultural College (and later changed its name to Maryland State College in 1916 before being renamed a final time to its current name in 1920) by Charles Benedict Calvert, a descendant of the Barons Baltimore. UMD is the flagship university of the University System of Maryland and is the largest university in the state and the largest in the Washington Metropolitan Area.
Due to UMD's proximity to the nation's capital, attending students are able to take advantage of unique experiential learning opportunities, industry contacts, and lectures from industry leaders. The university itself also benefits from this proximity as UMD receives both funding and institutional support from various government agencies. These include the National Institutes of Health (NIH), the National Aeronautics and Space Administration (NASA), the National Institute of Standards and Technology (NIST) and the Department of Homeland Security (DHS). UMD was ranked as the 9th "Smartest Public Colleges in America" by Business Insider in 2014 and was also ranked as the 9th "Best Value" university in Kiplinger's Personal Finance's 2015 ranking of the top 100 national universities. UMD is classified by the Carnegie Foundation as being a Research University with a High Research Activity rating. Because of this, and the school's available high-quality educational programs, UMD makes an excellent choice for many students who are searching for a dynamic and reputable university to attend.
The surrounding areas of College Park and nearby cities offer visitors and students attending UMD students with numerous activities, sights, events, culinary opportunities, shopping opportunities and historical landmarks. Two such things that can be experienced are:
Featured Programs
The College Park Aviation Museum: The College Park Aviation Museum is a Smithsonian-affiliated museum which features a 90-seat auditorium, an extensive library, a gift shop and a replica of the original 1909 College Park Airport hangar, in addition to the main hangar which houses and displays various aircraft and flight-related exhibits. Aircraft on display include a replica 1910 Wright Model B, a replica 1911 Curtiss Model D, a 1916 Curtiss JN-4D (which commonly referred to as a "Jenny"), a 1936 Taylor J-2 and a 1941 Boeing-Stearman Model 75 among others. The museum's library houses various works related to general aviation, aeronautics and aviation history, including children's books.
Inner Harbor: Inner Harbor, located in Baltimore, Maryland (approximately 30 miles away from College Park) is a historic landmark and tourist attraction that features numerous sights, including a variety of museums, restaurants, shops, sporting events and historic ships which are docked in the harbor. The ships available for viewing include: the USCGC Taney (the last fighting ship still afloat that managed to survive the attack on Pearl Harbor), the USS Torsk (which is the ship that sank the last enemy vessel of World War II), the USS Constellation (a Civil War-era vessel which is still afloat) and the SS Wright (which is a United States Navy Aviation Logistics Support container ship).
University of Maryland Online Degrees and Programs:
The University of Maryland, College Park has a variety of MOOCs, professional certification programs and graduate degree-granting programs available for distance learning students to choose from, including:
Massive Open Online Courses (MOOCs):
Certificates:
Graduate Certificate of Professional Studies: Organic and Sustainable Agriculture;
Graduate Certificate of Professional Studies in Technology Entrepreneurship;
Master of Public Health in Public Health Practice and Policy;
Master of Professional Studies in Applied Entomology and;
What Makes University of Maryland Unique: Sustainability
The University of Maryland, College Park is committed to decreasing the impact that the university has on the environment. In pursuit of this goal, the university requires that all new construction projects meet the criteria needed to become certified at the Silver level by the Leadership in Energy and Environmental Design (LEED). UMD's first LEED Gold certified building, Knight Hall, opened in 2010 and is the new home for the Philip Merrill College of Journalism. Other green initiatives include an increase in the university's recycling rate from 37% to a 54% recycling rate in 2008, outfitting the campus diner's roof with solar panels, wind energy projects in Western Maryland and West Virginia. They also promote student and faculty use of reusable to-go containers in the dining hall and using motion sensors to turn off lights in rooms that are not in use among other initiatives. In addition to the university's green initiatives, UMD's team won the Solar Decathlon in 2011, which is a competition put on by the U.S. Department of Energy. UMD also participates in a local Farmer's Market that sells organic and sustainable crops.
Other University of Maryland Facts:
Notable UMD alumni include:
Raymond Davis, Jr. – recipient of the Nobel Prize in Physics;
Herbert Hauptman – recipient of the Nobel Prize in Chemistry;
Karen Allen – actress;
Larry David – actor;
Mike Auldridge – Grammy Award-winning musician;
Jim Henson – creator of the Muppets;
Sergey Brin – co-founder of Google;
Jeong H. Kim – president of Bell Labs;
Kevin Plank – founder of Under Armour and;
Kwesi Ahwoi – Minister for Food and Agriculture of Ghana
University of Maryland, College Park has appeared in the following rankings:
University of Maryland's Website: https://www.umd.edu/
University of Maryland's Accreditation: Middle States Commission on Higher Education (MSCHE)
University of Maryland's Values and Mission Statement:
University of Maryland's Motto: Fatti Maschii, Parole Femine – "Strong Deeds, Gentle Words"
University of Maryland's Mascot: Testudo
University of Maryland's Colors: Red, Gold, Black, and White