Pitt Community College – Classes, Moodle and Baseball
Find your degree
Online College Plan is an advertising-supported site. Featured or trusted partner programs and all school search, finder, or match results are for schools that compensate us. This compensation does not influence our school rankings, resource guides, or other editorially-independent information published on this site.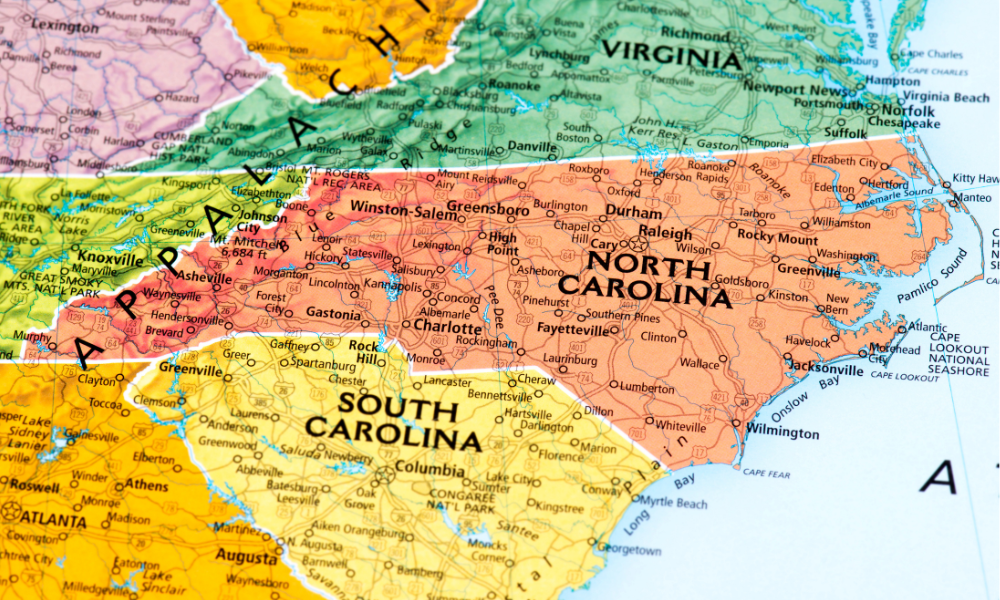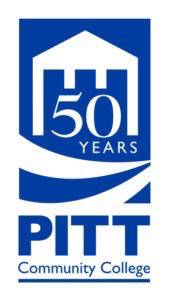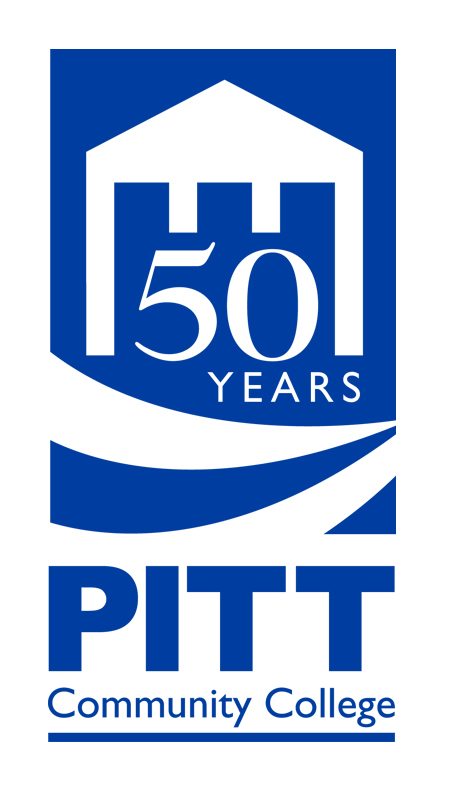 If you thought Pitt Community College was in Pennsylvania, you're wrong. This two-year accredited college and technical institute was founded in 1961 in Winterville, North Carolina, in cozy Pitt County.
The school was created and chartered by the North Carolina State Board of Education. In 1964, Pitt Community College became a technical institute, but in 1979, Pitt Technical Institute became Pitt Community College. Today, the school offers students the ability to choose between building a specific technical skill, or sticking to two years of more general education in their ongoing quest within higher education.
We have ranked the top 100 best online colleges to assist community college students in choosing a school to further their education.
Featured Programs
In 1990, the A.B. Whitley Building was opened. This facility provides space for the following programs: Machining Technology, Electronic Servicing, Electronic Engineering Technology, Architectural Technology, Manufacturing Engineering Technology, and Industrial Construction Technology. Also, the Industrial and Construction Technology Division office is located in the Whitley Building, as well as the Planning and Research Department.
The William E. Fulford Building delivers health education, including Associate Degree Nursing, Radiography, Nuclear Medicine, Respiratory Therapy and Occupational Therapy Assistant.
The Edward and Joan Warren Building houses PCC's Charles Coburn Center, home to the college's women's volleyball and men's basketball teams.
These are just a few of Pitt Community College's facilities. The school is rapidly expanding both its physical locations, and the educational options it offers. It has an excellent track record of receiving funding from the North Carolina government.
Pitt Community College Curriculum
Pitt Community College has 3,000 classes via the Internet, 465 hybrid classes, and 2,700 traditional courses.
In 2011, 11,771 curriculum students and 11,415 continuing education students were enrolled. The average class size was 24 with a 17:1 student to faculty ratio.
Pitt Community College gives students access to 44 associate degree programs, certificate programs, 22 diploma programs, and 18 University Transfer programs leading to bachelor's degrees at four-year institutions.
Academic programs are divided into five categories: Arts and Sciences, Business, Construction, and Industrial Technology, Health Sciences, and Legal Science and Public Services. PCC has an extensive Adult Education and Community Service division as well.
Pitt County Attractions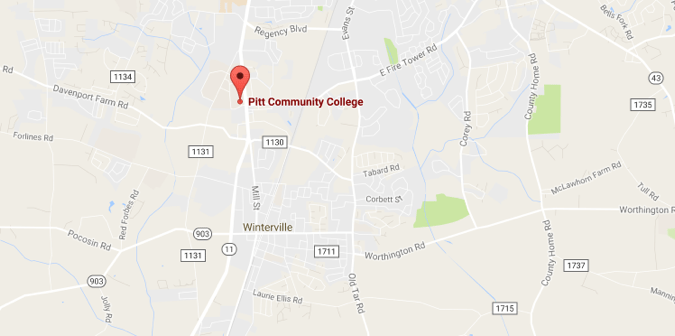 Pitt County is known for its natural beauty, with forests, streams, and idyllic nature wherever the eye falls. What's nice about areas like this is that they grant you access to gorgeous landscapes while also giving you all the comforts of modernity.
You can go boating or camping in nearby River Park North, or kayak at Inner Banks Outfitters. Winterville Parks and Recreation comes equipped with 4 baseball fields, an amphitheater for concerts, and Movie in the Park events. The Imperial Centre for the Arts & Sciences is a hidden gem for aesthetic admirers in nearby Rocky Mount, NC.
If you love military history, head to the Seymour Johnson Air Base, home to the 4th Fighter Wing of F15E's, and the only Air Force Base in the country that provides training for the F15E. The base is a welcoming town complete with F15E's soaring overhead, all the amenities of a quaint North Carolina town, and excellent, cheap bowling.
Pitt Community College Online Degrees and Programs
src="//onlinecollegeplan.com/wp-content/uploads/2016/08/moodle-logo.png" alt="Moodle" width="204″ height="61″ class="alignright size-full wp-image-2759″ />Pitt Community College has a wide array of online degrees and certificates that can be achieved from the comfort and safety of your home, whether you're a North Carolina resident or not. The school utilizes Moodle, a remote platform that allows students to access lectures and coursework at their own pace and schedule. While some programs will require certain work to be done by deadlines, this system allows far more flexibility for students.
src="//onlinecollegeplan.com/wp-content/uploads/2016/08/pitt-cc-300×200.jpg" alt="pitt-cc" width="300″ height="200″ class="alignleft size-medium wp-image-2752″ />Some of the degrees Pitt Community College offers online include: Business Administration, Early Childhood, Marketing, Health Information Technology, Industrial Management Technology, Office Administration and Healthcare Management Technology.
PCC's certificates are even more extensive. You could earn one in C+ Programming, Advertising & Graphic Design, Accounting, Java Programming, Mammography, Web Design, Principles of Lean Manufacturing, Python Programming, and many, many more.
In addition, they offer the following online diplomas: Computed Tomography / Magnetic Resonance Imaging Technology (CT/MRI), Dental Office Administration, Early Childhood, Medical Dosimetry, Medical Insurance, Nuclear Medicine, Office Administration, Patient Representative Diploma, Positron Emission Tomography.
What Makes The School Unique: Pitt CC Clubs and Community
Pitt Community College has a diverse, engaging and surprising amount of clubs and organizations. Are you interested in Paranormal Research (really, who isn't)? Check out this description of Pitt CC's Paranormal Research Club:
"The Pitt Paranormal Research Association is a student-based organization devoted to investigating claims of paranormal activity. Open to all Pitt Community College students, the Association conducts interviews with people claiming to have experienced paranormal phenomena and investigates sites reputed to be associated with paranormal phenomena. The Association takes a scientific, critical approach to researching claims and uses equipment such as cameras and audio recorders to try to gather evidence of paranormal phenomena."
Other cool clubs include the Paralegal Association and the Amateur Radio Club.
This commitment to extracurricular enjoyment speaks volumes for Pitt CC's dedication to its student body.
Fun Facts To Know About Pitt Community College
Pitt Community College is near a galaxy of fast food, including Burger King, Mcdonald's, Zaxby's, Chick-Fil-A, Dairy Queen, and many other dining options in nearby Greenville. But reviews of the school's cafeteria are overwhelmingly positive, both for the deliciousness of the food and how little it costs.
Pitt Community College Website: https://www.pittcc.edu/
Accreditation: Pitt Community College is accredited by the Commission on Colleges of the Southern Association of Colleges and Schools.
Pitt Community College's Values and Mission Statement:
Pitt Community College will be:
A catalyst for transforming the individual and community.
A recognized leader for accessible learning programs and services.
A creative partner with business and industry to enhance economic development.
Pitt Community College educates and empowers people for success. With a culture of excellence and innovation, the College is a vital partner in the economic and workforce development of our community. PCC provides access to dynamic learning opportunities designed to foster successful career preparation, higher education transfer, community involvement, and global engagement.
Pitt CC Mascot: Bulldog
Pitt CC Colors: White and Blue