Marriage and Family Counselor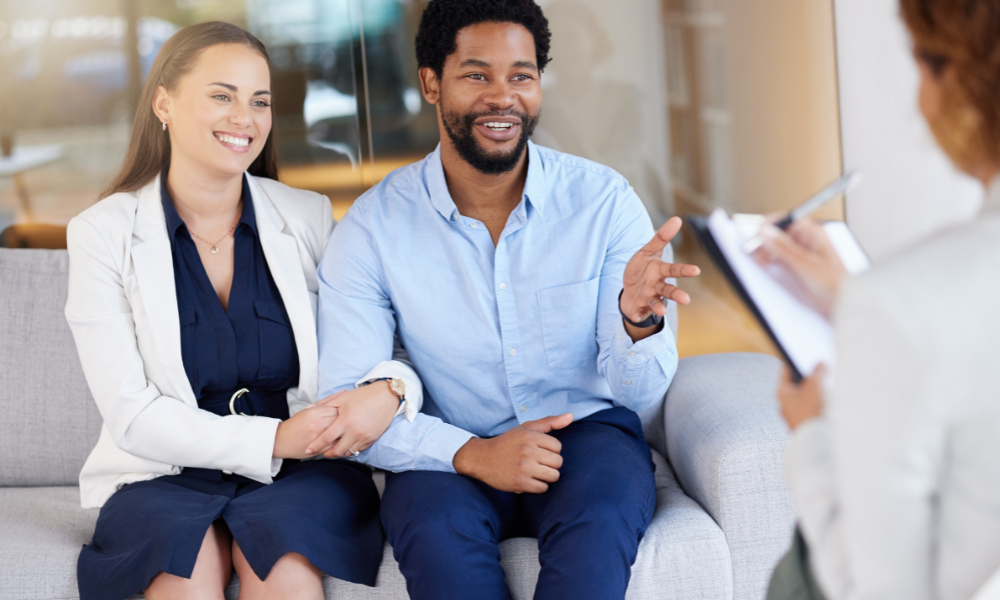 Find your degree
Online College Plan is an advertising-supported site. Featured or trusted partner programs and all school search, finder, or match results are for schools that compensate us. This compensation does not influence our school rankings, resource guides, or other editorially-independent information published on this site.
The job of the marriage and family counselor is to help families deal with personal crises and cope with stress within relationships. Their job is to evaluate the relationship/s from an outside perspective and provide an unbiased view. Marriage and family counselors help to resolve emotional conflict within the family or marriage by helping all individuals involved manage and cope with emotional, behavioral, and other relevant issues.
The marriage and family counselor makes use of his or her psychological training to evaluate troubled relationships. They must possess a strong belief in the value of marriage and family to help families deal with emotional disorders, behavioral problems, and other relationship issues. The ultimate goal of the marriage and family counselor is to preserve the family system by focusing on the entire family, not just individuals.
Marriage and Family Counselor Salary Information
Marriage and family counselors earn approximately $33,000 to $50,000 a year on average, though some earn well more than $50,000. Most counselors charge their clients on an hourly basis that can range anywhere for $45 to $200 per hour. With more education and certification, rates that marriage and family counselors charge increase accordingly.
Featured Programs
Marriage and Family Counselor Qualifications
Education that that is needed to become a fully accredited marriage and family counselor includes a bachelors degree in psychology to start. Also, many states require marriage and family counselors to also hold a master's degree in counseling or marriage counseling to become certified. Other requirements for marriage and family counseling include state or national certification along with at least two years supervised clinical experience.