Q: What is the fastest way to get an online degree?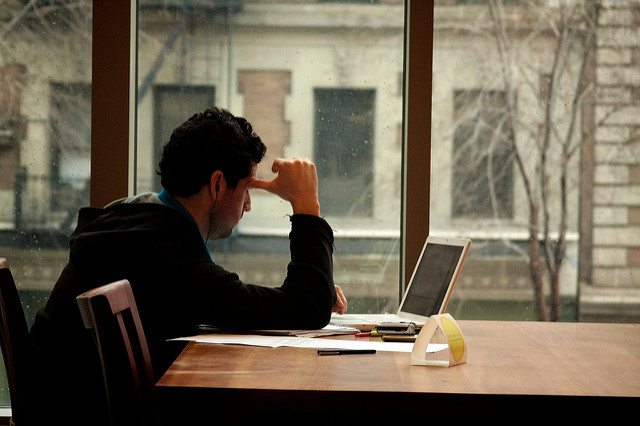 Find your degree
Online College Plan is an advertising-supported site. Featured or trusted partner programs and all school search, finder, or match results are for schools that compensate us. This compensation does not influence our school rankings, resource guides, or other editorially-independent information published on this site.
A: Many colleges now offer online programs in an accelerated format which is widely considered the fastest path.
Students may even be able to speed up the process depending on several other factors. One of these factors is a prior learning experience. Many colleges now recognize that college-level learning can take place outside of the classroom. Students who have spent time in the military often are able to earn credits for their training and experiences while on active duty. In other cases, if a student has prior professional training, they may be able to turn that experience into credits toward their degree at certain schools. If students have learned coursework in other ways, such as independent study or research, some institutions offer opportunities to take exams in order to earn credits for the course. This method, although usually has fees for testing, can save students hundreds of dollars as well as the time spent on the course.
See Also: The Ultimate Guide to Online Colleges
Featured Programs
Naturally, if students have had some college experience prior to enrolling in an accelerated degree, many colleges will apply previously earned credits, reducing the needed credits allowing the student to obtain their degree even faster. Another growing trend is dual enrollment or jump start programs which allow high school students to begin their college careers while still in high school. In this fashion, students are able to start earning college credits, often two courses at a time, as early as the summer prior to their junior year in high school.
Accelerated online degree programs are most certainly not all the same, even if the degree is. Each one can have different features or is designed to be a better fit for adult students or young students. Certain schools offer programs which are self-paced instead of following a specific time cycle, which can enable students to quickly go through content they already know about and spend their time learning required content which is new to them. Programs such as Capella University's FlexPath, for some students, may be one of the fastest online degree programs since it enables students to be able to pay one price for a semester and begin two courses and as they finish courses they are able to start the next straightaway. Other students may find that programs which combine earning their bachelor's and master's degree in a 5-year program (or 4 + 1) may be the fastest route to obtain their academic goals.
Regardless of a student's past history, planning for their future degree now can help make getting their degree as fast as possible. Students should find a plan which suits their lifestyle from a reputable online school. Be sure to take the time to check out important factors about the school, such as accreditation and graduation rate. Also, students need to know which degree they want and what they want to do with it. Many times changing majors can add an extra year of school. Plan out a study schedule making sure to have allotted adequate time for accelerated courses. Remember that accelerated courses have the same amount of content as traditional full-length courses, it's only condensed. This means that students will likely have to spend extra time studying the work in order to keep up the pace. If students do not have the proper time to devote to the accelerated version of the schoolwork, courses which are self-paced may be the best option as they have a larger chance of getting better grades and not being required to repeat any courses in order to earn the credit.
Opening image courtesy of Steve McFarland.