Why are college career services important?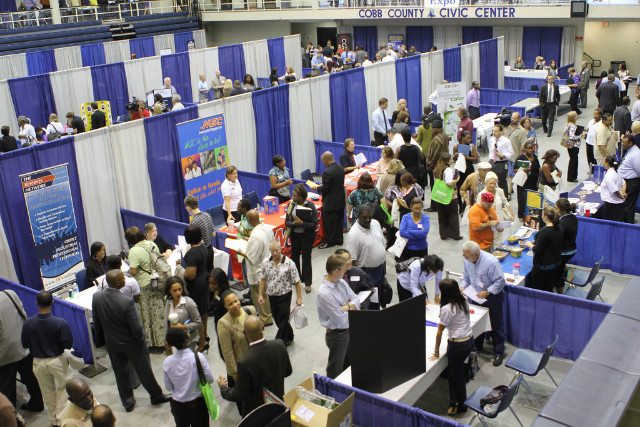 Find your degree
Online College Plan is an advertising-supported site. Featured or trusted partner programs and all school search, finder, or match results are for schools that compensate us. This compensation does not influence our school rankings, resource guides, or other editorially-independent information published on this site.
Career Services is easily one of the most important offices at any college or university. The thing that makes these services so important is because they help students in a very practical way, and their services are so unique and in-depth that there would be no other way for a student to get the same benefit out of any other service. All the resources you would need to transition from your academic to professional life successfully is all in one place and is specifically tailored to your career goals.
College is an important decision in anyone's life, and it is the prerequisite to the next important decision you will make in your life, and that is the decision of what career path on which you are going to embark. College career services are the thing that bridges the gap between those two decisions, and they are exponentially important to your success. Career services cover topics that don't necessarily get covered in other areas for you academically, and these advisors always go above and beyond to help you along the way. They provide you indiscriminate support in choosing a graduate school, even in selecting your future career, and helping you to find relevant internships along the way, and eventually can help place you with an employer to get you started on your professional journey in your field. College career services open you up for invaluable workshops and even mentorships with alumni who graduated and went on to work in the field that you will work in as well one day. The career guidance you receive from these mentors, and from your advisors, can help steer you in the right direction when it comes to electives and volunteer opportunities, that will all combine to help propel you to the head of the applicant pool in the future. These people will be able to tell you where you are excelling in your field and tell you and assist you when you're just not hitting the mark in the way that you need to be. You will also be able to see your projected salary, that way you can make the right decisions when you first graduate. Another thing that makes career services so important is the fact that you will have the opportunity to network with more people in your chosen area of study, which is an ongoing complication for distance-learning students because you do not see people daily as you would on a traditional academic path. The most important thing that career services can help you with is something that everyone will have to go through no matter what field they chose to pursue a career in, and they are often the most challenging aspects of trying to seize an opportunity with a particular employer. Resumes, cover letters, and even job interview preparedness are not skills that anyone is taught in class. These skills are something that career services office makes sure to build in each of their students. This is important because of your resume, and the way you conduct yourself in an interview, are direct impacts on whether or not you get hired for a particular position. Career services at online colleges are paramount because they meet a need that isn't fulfilled in the same way anywhere else in a student's academic career.
Featured Programs