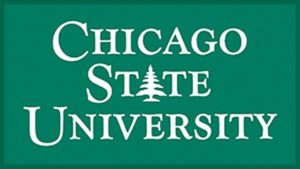 Chicago State University (CSU) is a public member of the esteemed Thurgood Marshall College fund (a non-profit organization which supports hundreds of thousands of students who attend historically black colleges and universities). CSU was founded in 1867 as the Cook County Normal School. At the time, Cook County was in desperate need of an educational rehabilitation and John F. Eberhart, the educational commissioner, came to its rescue. However, it was Colonel Francis Wayland Parker, the school's second principal and lion of progressive education, that truly shaped the future of the school.
Please also check out our ranking of the Top 100 Best Online Colleges.
Parker believed that American democracy was a function of how democratic the countries' education system was. He encouraged teachers to give their students the freedom to learn from the world around them, and let their curiosity blossom. This view of student interest as the central motivating force in education, as opposed to rewards or punishments was revolutionary at the time. In 1930, John Dewey wrote in The New Republic that Parker, "more nearly than any other one person, was the father of the progressive educational movement." Just as Parker democratized and evolved educational philosophy, Chicago State University's third principal, Arnold Tompkins, focused on asking its educators to hone their craft in poor, immigrant communities. This in turn led to increased opportunity for these communities.
Featured Programs
In 1938, the school became known as Chicago Teacher's College, and adopted a four-year curriculum. Master degrees were offered for the first time as well. In the 1950's, as demographics in the south side of Chicago began changing rapidly, so did the school's student body. In the 1950's, 30% of the school's population was black. Three other branches of the school opened throughout the city, and Chicago Teacher's College started producing more and more of the city's teachers.
The school was a hotbed for activism during the civil rights movements of the 60's. Black students and faculty required a greater reflection of their needs and interests by the school, and a stronger connection to the neighborhoods it operated in. CSU created an African-American Studies program and cultural center in response.
In many ways, Chicago State University reflected the larger public American educational system it's a product of. Filled with the promise of social and civil rights struggles of the first half of the 20th century, it expanded and influenced generations of citizens and educators. But in the latter half of that century through today, the school has been hit by declining state budgets, decreased enrollment, and fear that a college degree is too expensive, and yields far too few benefits in a modern world.
Still, in the early aughts, Chicago State University soldiered on. The school created an Honor's College in 2003, followed by a College of Pharmacy in 2007. President Elnora Daniel, whose tenure began in 1998, helped create CSU's first doctoral program in Educational Leadership. Its first graduates entered the workforce in 2009. The school lobbied for special funds in order to finance a textbook buying program for African schools, as well as two new buildings: the University Library and the Emil and Patricia Jones Convocation Center.
What Makes the School Unique: It's Closing
In late February, 2016, Chicago State University announced that it was cutting the year short, and laying off all 900 of its faculty, including the Universities' president, Thomas Calhoun Jr. Calhoun Jr. said the school could no longer function, due to governmental budget cuts. His characterization for nearly 1,000 people losing their jobs, 4,000 students being left with an uncertain future, and the dissolution of a 150-year old institution was clinical, banal legalese:
"We have the legal responsibility to communicate to our employees that, should our statehouse fail to fund us, and put us in a position where we have to be compromised, we would need to have the flexibility and the legal position such that a reduction in force could take place," he said.
The school hadn't received any state funding for the past eight months, as Gov. Bruce Rauner and Illinois lawmakers stalled in their creation of a budget for the fiscal year. Chicago State University depends on state funding, with approximately 30 percent of its funds coming from the state of Illinois. Governor Rauner said Chicago State University had been, "throwing money down the toilet," and vetoed legislation to spend $721 million for community colleges and scholarships, saying the legislation didn't have revenue to pay for its plans. Calhoun made a valuable critique:
"It is baffling to most of us who think deeply about this that, on the one hand, our governor will talk about bringing jobs back to the state, attracting industry to the state, attracting the kinds of investments in our state, while at the same time cutting the very opportunity to provide a highly-skilled workforce. It just doesn't make any sense," Calhoun said.
Calhoun says the school won't give up, and is desperately recruiting new students, hoping their tuition will prove a stop gap for dwindling funds from the state government. As of December 2016, Chicago State University still hung in the balance between complete closure and perhaps resurgence. In a Hail Mary attempt, the school has been paying lobbyists to fight for its right to exist. So far, the results haven't been promising. Despite paying $1.9 million in less than three years, Chicago State University received less funding in 2016 than 2015, and as mentioned before, hemorrhaged students and faculty. Amid accusations that the school shouldn't be spending money on lobbyists as it struggles to exist, interim president Cecil B. Lucy defended the decision:
"They are paid for performance and there is an expectation that they will deliver and to the extent, they do not deliver, then we will not renew contract," Lucy said. "With lobbyists as a part of our advocacy team, it plays a very important role in making sure we receive the funding that we need, which is necessary to continue our operations."
Chicago State University Accreditation:
Chicago State University is accredited by the Higher Learning Commission. As of June 30, 2016, the university has been placed on the sanction of Notice by the Higher Learning Commission because of concerns related to financial resources necessary to support institutional operations and educational programs and related to institutional planning. The university will continue working to address and resolve these concerns during the two-year Notice period. The university remains accredited as of this writing, and it has held this status since January 1, 1941.
Mission Statement:
Chicago State University (CSU) is a public, comprehensive university that provides access to higher education for students of diverse backgrounds and educational needs. The university fosters the intellectual development and success of its student population through a rigorous, positive, and transformative educational experience. CSU is committed to teaching, research, service and community development including social justice, leadership and entrepreneurship.
Chicago State University Website: https://www.csu.edu/
School Colors:
Forest Green and Vegas Gold
Mascot:
CAM the Ram