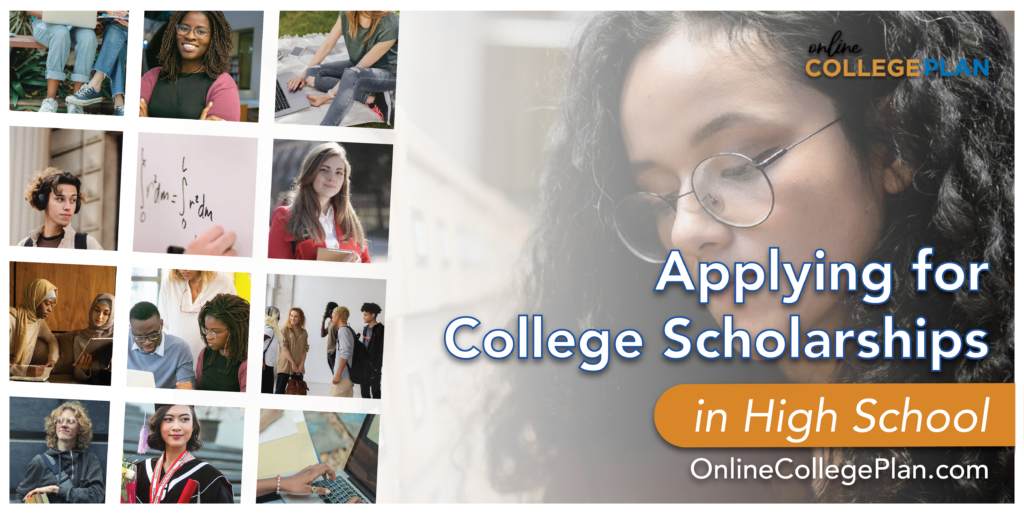 With the rising costs of college education, scholarships are more valuable than ever before. From full scholarships that cover the entire cost of your education to smaller rewards that can help reduce out-of-pocket expenses, scholarships are often your best route to a comprehensive college education.
Fortunately, college scholarships are easy to apply for while you're still in high school. Here's everything you should know about them.
You may also like: Exploring Online College Scholarships
Featured Programs
When To Apply For Scholarships
Usually, the best time to apply for a scholarship is the summer after finishing your junior year (11th grade). Because some scholarships require at least a year of waiting before they're handed out, applying before your senior year gives you the most amount of time to go through the process and get the scholarship.
You can start applying for some scholarships before this, and earlier is generally better as long as you can meet the criteria. Most groups that award scholarships don't mind waiting a year or two as long as you're still going to college right after you finish high school.
Starting to apply for scholarships can be intimidating if you don't know where you're going, though, so make sure to look for scholarships that you can use at as many schools as possible.
There is a popular misconception that millions of dollars in scholarships go unclaimed every year. However, this is simply not true. In fact, almost all scholarships get claimed. Those that don't are usually so restrictive that nobody fits their criteria.
Remember: Other people are trying to get the same scholarships you are, so getting a head start helps maximize your chances of success.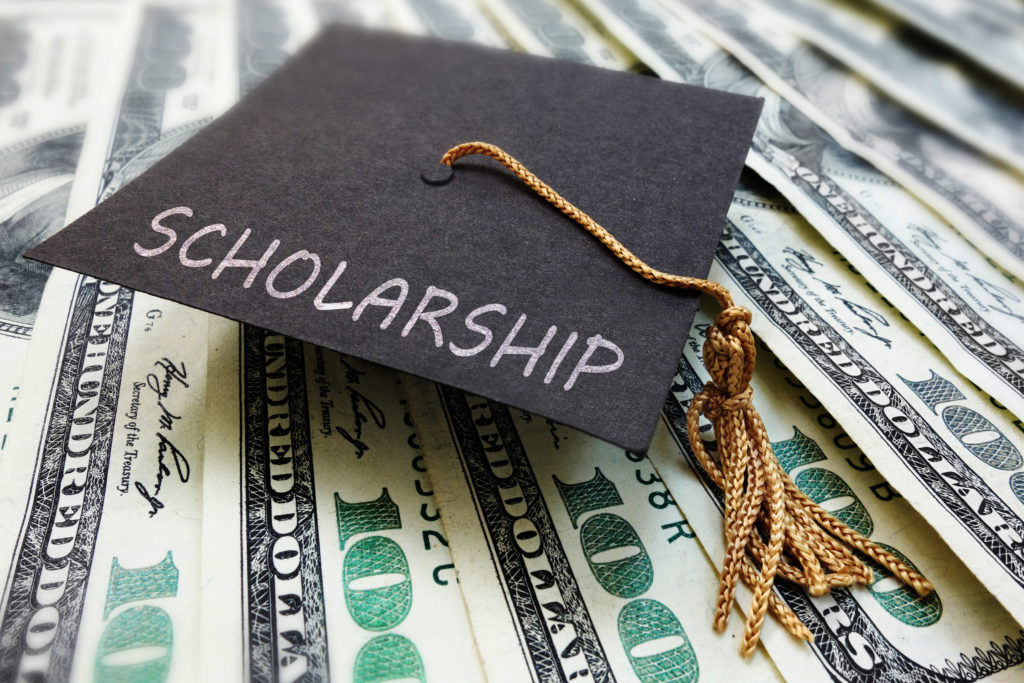 Preparing To Apply
There are quite a few documents and other papers you will need when applying for scholarships, so you'll want to gather your materials and do a little legwork before you start. Here's what you're going to need.
Letters Of Recommendation
Letters of recommendation are a great way to get attention when applying for scholarships, especially if they're from someone interesting, noteworthy, or otherwise related to the granter. Some people can select you for a scholarship entirely on their own.
Randomly awarded scholarships are especially common among high school staff. In addition, many schools have a staff member who works explicitly with local colleges and can assign scholarships to students they consider worthy. This is essentially a college's way of helping attract students from the area, but it's a great start if you plan to go to a local community college.
High school scholarships are easier to get than many others because there are fewer qualifying people. Making friends with school staff and getting letters of recommendation from your teachers is often all you need to get these.
Other valuable sources of letters include business owners, politicians, your clergy, and people from the field where you plan to study.
Essays
Some organizations that offer scholarships want to read essays so they can get a better sense of your thought processes. It's okay to ask for advice and help with editing, but make sure you write the essay yourself. Scholarship organizations want to understand you in your own words. They also typically have varying requirements, so consider writing several pieces that you can tweak and adjust as necessary.
Preparing several essays will save you a lot of time if you're applying to dozens of scholarships.
Making A List Of Scholarships To Apply To
Looking for scholarships at the same time you plan to apply to them is inefficient. Instead, try making an extensive list of scholarships ahead of time, then compare the requirements to see where you can duplicate things and minimize work. Once you're ready, you can start submitting your applications as soon as possible.
Make sure you record information like the timeframe for applying to each one. You don't want to miss out on a valuable scholarship because you were too busy applying for others and forgot about a deadline. Staying organized is vital.
Making a list is also helpful for keeping track of which scholarships you've already applied to. Repeat submissions will probably get tossed, so monitoring where you've applied and where you haven't is crucial to maximizing your efficiency.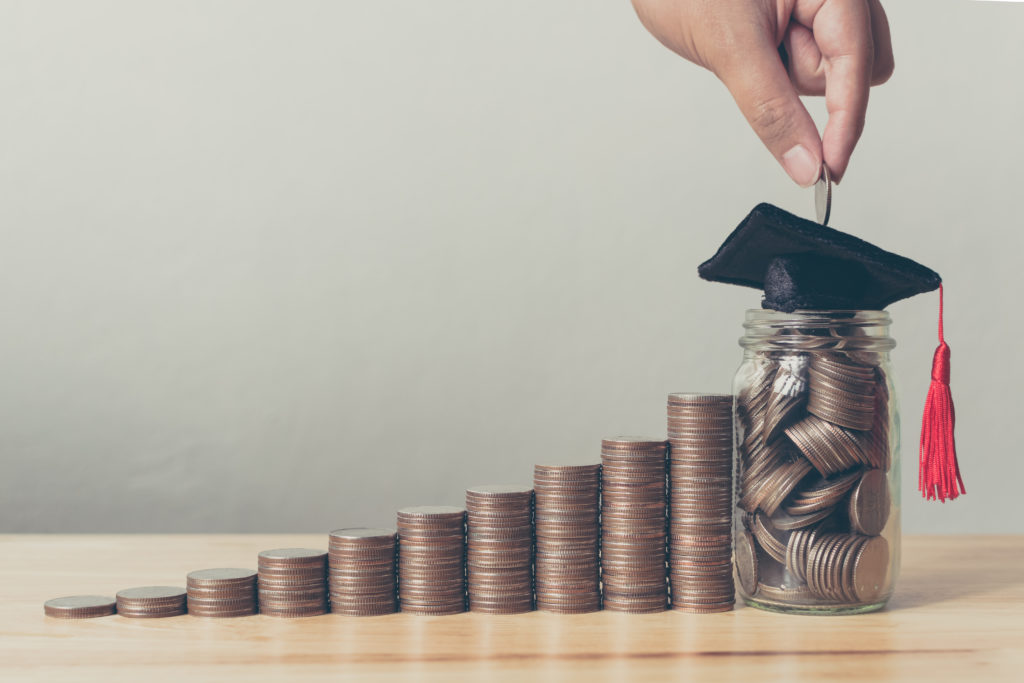 Types Of Scholarships
There are several types of scholarships available. Some are easier to get than others. Note that you won't be able to get many of these simply because you won't meet the criteria. However, there are so many scholarships out there you'll almost always qualify for something if you put in some effort to uncover these opportunities.
Federal Grants
Federal grants include programs like Pell Grants, which are awarded mainly based on financial need. The majority of people can get up to several thousand dollars a year from these programs.
Federal grants stand out among scholarships because most of them are non-competitive. Colleges usually receive enough funding to hand out every Pell Grant that students qualify for, so there's no particular reason not to apply as long as you are eligible.
Pell Grants are among the most well-known options, but other federal grant programs exist too. In most cases, filling out the FAFSA form (Free Application for Federal Student Aid) will determine which programs you qualify for.
The financial aid office at your college can also help you if you have any problems during this process.
Don't Forget About Federal Student Loans
If you're struggling to find the money to pay for college, don't forget about student loans. Several low-interest federal loan programs are available for qualifying applicants. These student loans aren't scholarships because you'll need to repay them, but they may offer better terms than private lenders can offer.
See also: How Does Financial Aid Work?
State Grants
State grants are mainly available to residents who are attending college or university within their own states. Like federal grants, these are generally need-based, so families with fewer resources are more likely to qualify. However, the upper-income limit for these is relatively high, so it's worth checking them to see if you are eligible.
States have widely varying criteria for grants and can offer scholarships based on many factors. For example, some will sponsor students based on academic performance, veteran status, or even intended career if the state needs people for specific roles.
Some state grants are non-competitive, and these are always worth applying for if you qualify.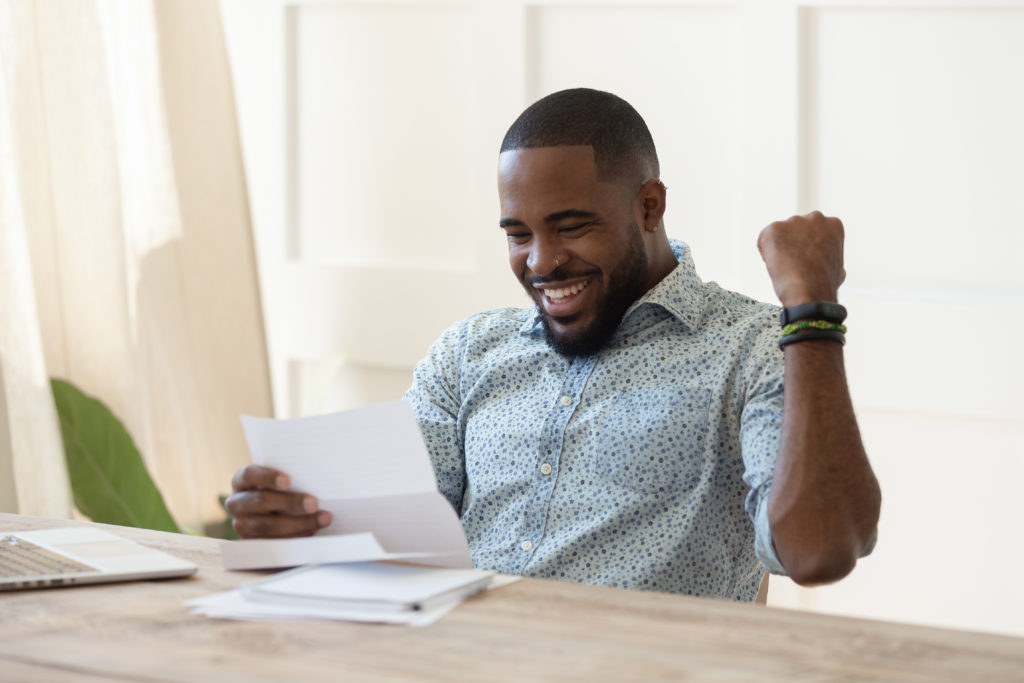 Financial Need Scholarships
These scholarships are specifically for students who need financial help. Many state and federal programs fall under this category, but they're far from the only groups that focus on applicants who need the most help.
Notably, most universities have need-based scholarships, especially for top universities like Ivy Leagues. In addition, certain outstanding schools can offer scholarships for up to 100% of your demonstrated financial need. In other words, if the school accepts you, the tuition costs won't hold you back.
Smaller schools and universities may not offer full scholarships, but many will still provide significant help for students in need. These are among the best scholarships to get because the more you need them, the higher the chance you'll get them.
Scholarships from outside schools and the government usually award smaller amounts, ranging from several hundred to several thousand dollars a year. These tend to be more competitive, so the more you can apply for, the better.
Negotiating Based On Financial Need
In some cases, you can get additional support based on your financial need by negotiating directly with the school. For example, if you got accepted to a prestigious school, you can use that as leverage to get support from a smaller (but more affordable) school.
Most colleges want excellent students, so if you're an above-average student also in need of help, asking for financial assistance may get you scholarships that wouldn't otherwise be offered to the general public.
Academic/Merit Scholarships
This is where things start to get tricky. Academic and merit scholarships depend on your performance in school or special competitions. These tend to be highly competitive, so you need real drive and effort to win. However, they also tend to be prestigious and can unlock additional help even if the scholarships themselves are relatively small.
The National Merit Scholarship Program is one of the most well-known names in this category, but it's far from the only one. Academic scholarships are available from many schools and private companies that want to support education in their areas.
You might be able to get scholarships from your city government, any businesses headquartered in your town or county, or even religious organizations. The usual commonality between all these sources is that they prefer giving scholarships to people who are working hard, studying hard, and likely to make the most of the help.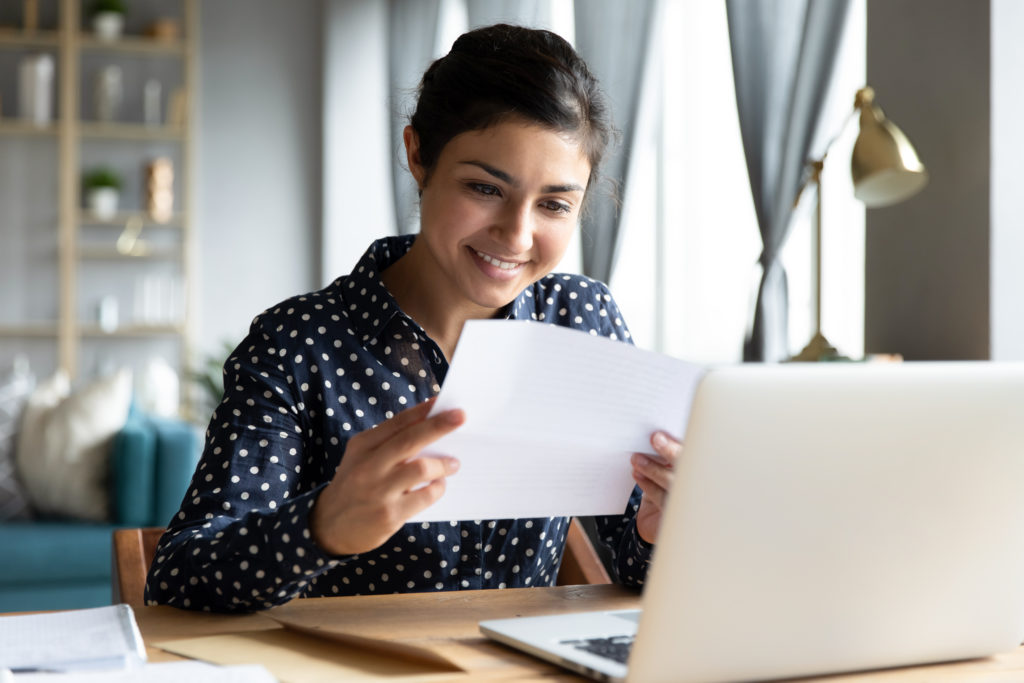 Athletic Scholarships
Scholarships for athletes are mostly school-based, especially those in the NCAA's Division I
(which focuses on athletic performance). Division II schools (which balance athletics and academics) tend to have smaller aid in these areas, and Division III (minimal athletics) schools rarely offer athletic scholarships at all.
Athletic scholarships are available for various sports, including less-popular categories like golf, water polo, and tennis. If a Division I school offers a collegiate sport, chances are scholarships are available.
In many ways, athletic scholarships have the strictest requirements. Outside of professional-level ability in a sport, you'll need to maintain your grades while participating in a strict, rigorous schedule. If you get injured and can't compete, you could lose the scholarship, so you'll also need a fallback plan just in case.
You don't necessarily need to go to a Division I school to get an athletic scholarship. Smaller sports-oriented schools also offer scholarships, and these may have less stringent requirements than pro-focused schools.
Regardless of where you're going to school, outstanding performance in your sport at the high school level is the key to success. And don't forget that most schools are only willing to offer scholarships as long as your academic performance is up to snuff.
Essay Scholarships
As the title suggests, essay scholarships are awarded to students who can write a compelling essay. If you want to win an essay scholarship, it's best to prepare a few pieces of different lengths ahead of time. It can take anywhere from several hours to a few days to write a great essay, so the fewer you need to write, the better.
Essay-based scholarships have many types of selection criteria. For example, some offer awards based exclusively on your writing, while others will consider financial need, academic performance, or other factors.
Subjects can range from exceptionally broad prompts to extraordinarily narrow topics. Regardless, excellent writing tends to win out here. Many students go through several rounds of revisions and ask multiple people for feedback and input to help find irregularities.
Many industries offer essay-based scholarships. Awards can range from $100 to several thousand each. You probably won't pay for your entire college education with them, but if you're a great writer, winning several essay scholarships can significantly reduce your costs.
If possible, take lessons in creative writing, public speaking, and debating before you start applying for essay scholarships. The content of those classes is beneficial for creating coherent, persuasive essays that will stand out from the crowd.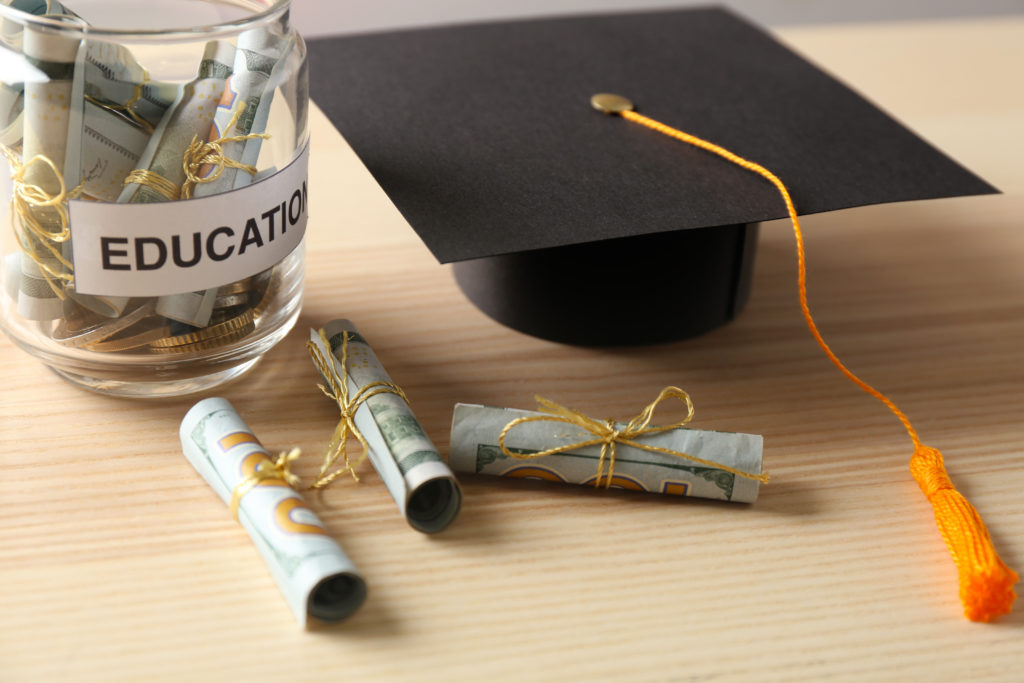 Field-Based Scholarships
Scholarships for specific industries are moderately challenging to get, but they tend to have high awards, making them worth pursuing. Many of these are offered by schools, governments, and industry organizations to attract more applicants to an under-represented area.
For example, there's a significant shortage of nurses in the United States. Experts predict there will be more than a million openings for nurses in the near future. Worse, limited educational opportunities mean schools can only train so many at once.
Areas with such extreme need, like nursing, are more likely to offer scholarships to attract qualified students. If they cover more than 100 percent of your education expenses, you may even receive a stipend on top of that amount to spend as you please.
Most professional industries, from accountants to teachers, have scholarships for people who are entering their field. Similarly, federal programs may offer loan forgiveness to people in specific career paths who meet certain criteria.
Military Support
Another source of college scholarship funding is the military. These range for scholarships and tuition payments available to veterans to the Reserve Officer Training Corps, which can help pay for college with a commitment to enlist in the military as an officer after graduating from school.
There are also indirect scholarships available for veterans. These can range from simply proving veteran status to completing essays and similar tasks. In addition, most schools offer discounts to veterans, ranging from fee waivers to reduced costs for classes, and those function as indirect scholarships.
If you are a high school student interested in joining the armed forces, it's worth looking into all the scholarships and financial support available through the military.
Related: 20 Featured College Scholarships for Veterans
Special Group Scholarships
Special group scholarships offer assistance to people who meet specific demographic criteria. These can be easy or difficult to get, and the details are often out of your control. For example, scholarships can be awarded based on factors like gender, ethnicity, being a single parent, disabilities, surviving cancer, or almost anything else you can imagine.
Unfortunately, these scholarships can be hard to find at times because schools don't always advertise them. Consider every possible trait you have, from hair color to ancestry, and search for scholarships online to see if there's a match. You might be surprised at how often you can find them.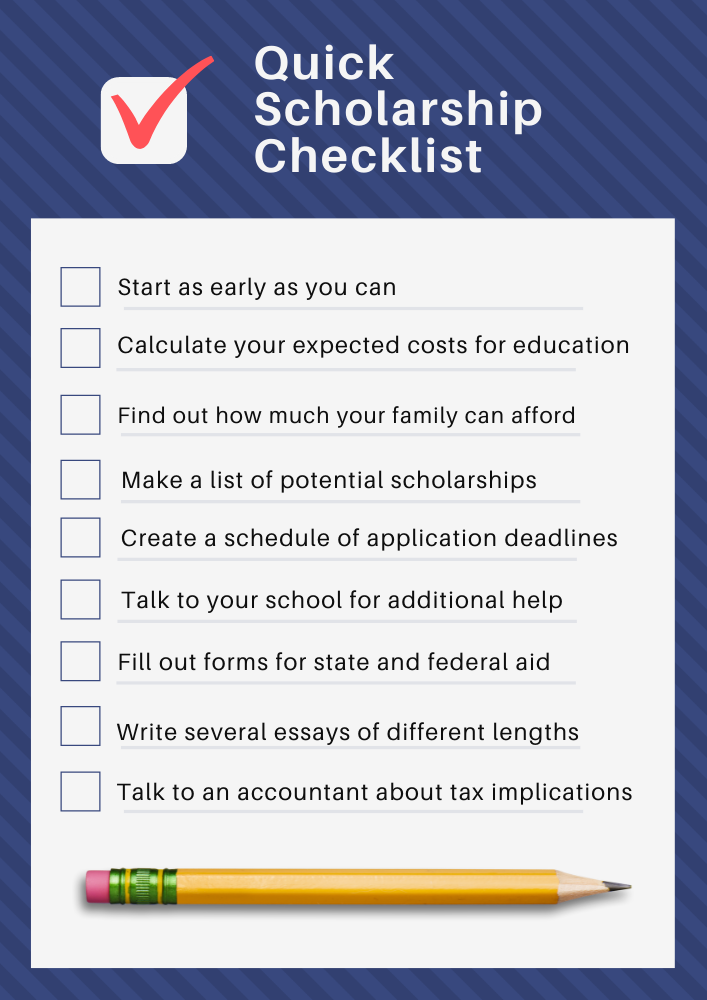 Places To Find Scholarships
Here are some of the best websites to go to when looking for scholarships.
Going Merry is a relatively new scholarship site, but it's made a splash thanks to its excellent matching system and user-friendly process. This site focuses on local scholarships, auto-fills many forms, and even helps you apply for several scholarships at once.
Time matters when you're trying to maximize the number of awards you receive, so sites like this are a great way to find and apply for college scholarships.
Fastweb is another large scholarship site with a total of over 1.5 million opportunities. They also verify each scholarship to ensure it's legitimate, which helps ensure you're not wasting your time applying for things you have no chance of winning.
Fastweb also has a feature indicating which scholarships you've already applied for. That's particularly useful when applying in bulk because it serves as a handy digital reference when using any other platform.
The College Board is most famous for running the SAT program, but it also has a wide selection of scholarships, financial aid, and internship opportunities. In total, the College Board offers over six billion dollars worth of aid (although, naturally, most students will qualify for only a tiny part of that).
The College Board also stands out as one of the most reputable companies in the industry. Rather than being a private site, they offer help for scholarships as part of their broader effort to promote college education across the country.
This simply-named site lists a considerable number of scholarships annually, making it another great place to look. They sort scholarships for applicants as early as high school freshmen, too, which can give you a particularly early start on applying.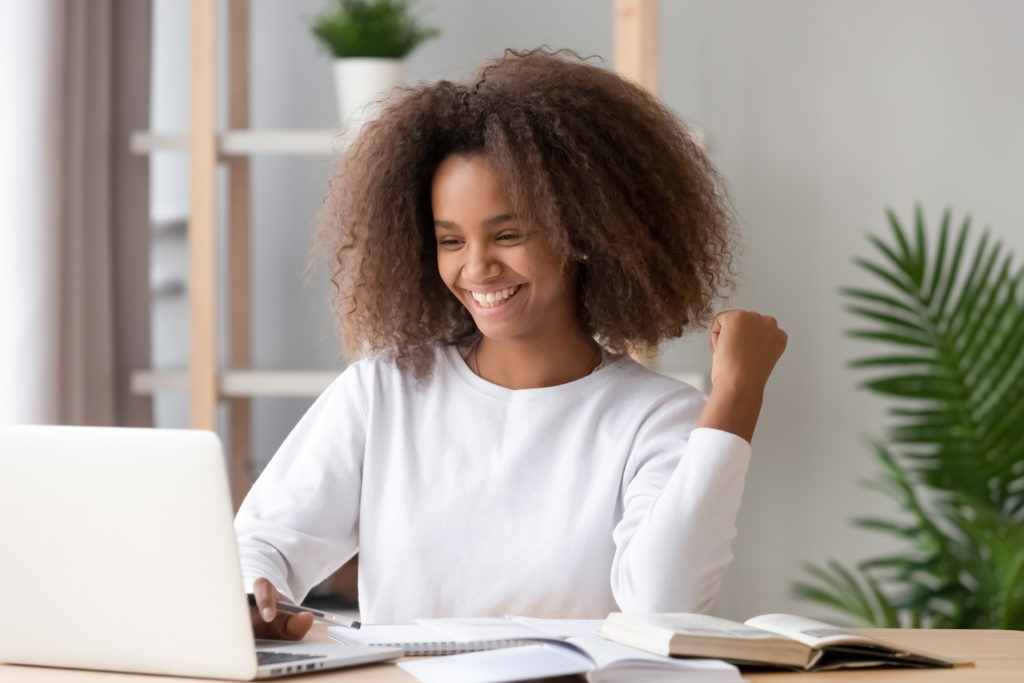 Closing Thoughts
A scholarship is free money you do not need to pay back, and there is no shortage of scholarship opportunities available each year to high school students. Applying for college scholarships while you are still in high school is a smart way to help finance your college education. The earlier you start, the better, since there is a lot of competition among students all competing for the same scholarships. However, getting the required forms in early can improve your odds of landing an award.
See Also: