Types of Art Jobs With an Online Bachelor's in Art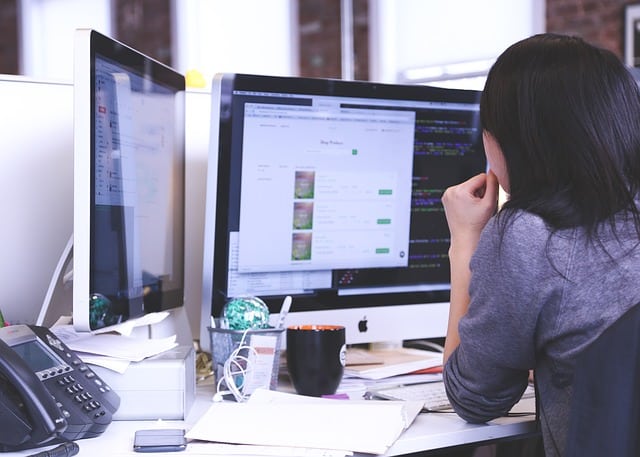 Find your degree
Online College Plan is an advertising-supported site. Featured or trusted partner programs and all school search, finder, or match results are for schools that compensate us. This compensation does not influence our school rankings, resource guides, or other editorially-independent information published on this site.
Art degrees sometimes face skepticism regarding their career prospects. But the truth is that they prepare graduates for a wide spectrum of job opportunities. Online art bachelor's degree programs provide skills and knowledge for diverse career paths. These include the traditional realms of artistry, the dynamic landscapes of design, digital media, and beyond. They develop transferable skills that are sought after in various sectors.
Art is a gateway to creativity, expression, and innovation. Those who embark on this artistic journey are well-equipped for a world filled with opportunities to leave their mark. Pursuing an online art degree can lead to an exciting journey. Graduates acquire essential skills and knowledge that extend far beyond the canvas. 
Art graduates are not confined to one industry or profession. Let's look at what type of jobs are available for someone with an online bachelor's degree in art. The salaries listed are the reported average annuals wages in the US.
What Types of Art Careers Are Available for Someone With an Online Bachelor's Degree in Art?
Are you wondering about different types of careers in art? There are many types of artistic jobs available. Fine arts bachelor degree jobs and bachelor of art jobs are available if you know where to look. In this next section, we'll cover bachelors in fine arts jobs and jobs for those with an art degree.

Art Teacher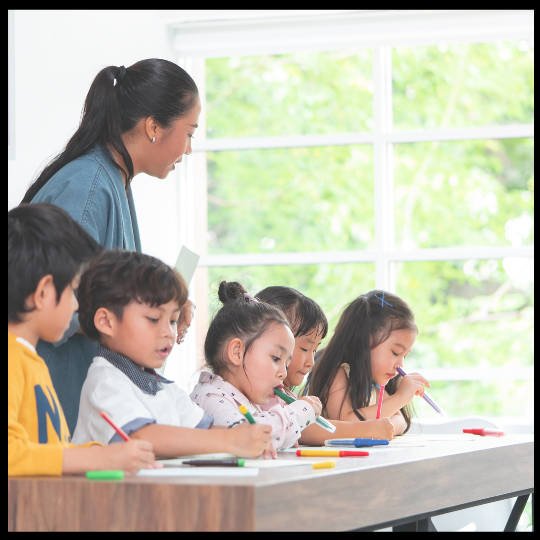 Art teachers are educators who specialize in teaching visual arts. They can be found in schools, colleges, or community centers, where they impart their knowledge and skills to students. These teachers cover a wide range of artistic techniques and principles. They foster creativity and help students develop their artistic abilities. They teach various art forms such as drawing, painting, sculpture, and digital media.
Art teachers also teach about art history, famous artists, and different art styles. They guide students, offer constructive feedback, and organize creative projects. These artists play an essential role in nurturing young talents and cultivating art appreciation.
Art Therapist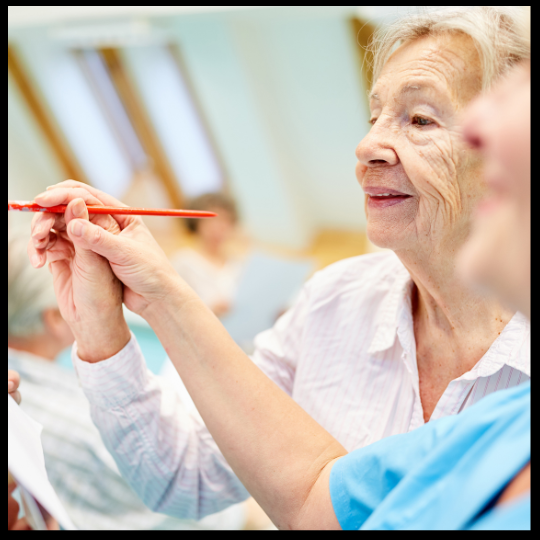 An art therapist merges the therapeutic benefits of art with psychological counseling. Through creative outlets such as art, writing, or music, they assist people in expressing themselves. They use various forms of artistic expression, including painting, drawing, and sculpture.
Art therapists aid those grappling with emotional or mental health concerns. They establish safe and non-judgmental environments. This enables clients to delve into their emotions and effectively communicate them. Collaboratively analyzing artworks provides insight into psychological challenges and facilitates their resolution. Art therapists play a crucial role in promoting mental well-being. Thus, the presence of skilled art therapists is invaluable within the field of mental health.
Graphic Designer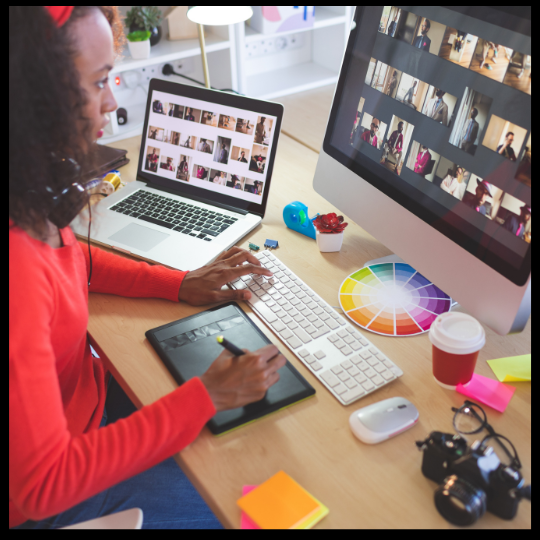 A graphic designer utilizes a combination of art and technology. They do this to effectively communicate messages visually. As visual storytellers, they employ a variety of elements. These include images, text, and colors. They create visually appealing designs including logos, posters, and websites.
Graphic designers are integral to multiple industries ranging from advertising to publishing. They have an astute eye for aesthetics and a skill in conveying ideas. Graphic designers make attractive visuals by picking fonts, arranging layouts, and choosing colors. They use software like Adobe Photoshop or Illustrator to bring their ideas to life. Graphic designers use visuals to make things easier to understand and more attractive.
Spotlight on Graphic Design Careers
Imagine yourself in a lively cafe, hunched over your laptop. Sketches and color palettes litter your screen. Your mind dances with ideas for the perfect logo design, web layout, or product packaging. That's right – you're an aspiring online graphic design degree student.
Aren't we all drawn to beautiful things? And isn't it even more exciting when we can create them ourselves? The journey into the vibrant world of graphic design will open doors to opportunities you've only dreamt about. You can have a part in shaping brand identities or crafting interactive websites. And your work will be admired.
Graphic design is one of the top choices for students who want to pursue an online art degree. Why? Well, nearly everything you will learn is digital. So, graphic design is a natural fit for online learning. It's also one of the top artistic jobs without a degree you can pursue. Of course, the more training you have, the better. But skilled designers are in demand. This is true no matter what their level of experience.
There's been a surge in digital media and web development careers. As a result, earning this credential can set you apart from competitors in your field.
The Growing Demand for Graphic Designers
Graphic designers are crucial players in today's visually-driven society. They create compelling visuals that help brands communicate their message effectively. These professionals create logos and brochures and design interactive media. They even develop product packaging. The need for qualified graphic design artists is steady. BLS projects a three percent increase in this occupation over the next decade. This equates to over 270,000 job openings each year on average for graphic designers through 2031. Job security in this field is solid. 
Advantages of Online Learning in Graphic Design
Earning your graphic design degree online offers numerous benefits. Flexibility is at the forefront. Are you trying to juggle work or family commitments? Online graphic design programs let you learn at your own pace from anywhere. And when you earn your art degree, your chances of landing a great job are excellent. 
Art Museum Educator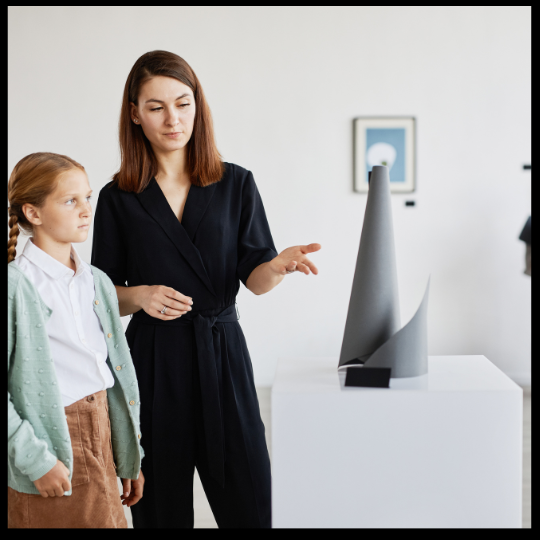 The role of an art museum educator is to provide valuable and enriching experiences for visitors to the museum. They act as guides and interpreters. They help individuals comprehend and gain a deeper appreciation for the artwork on display. They use tours, workshops, and programs to connect art, history, culture, and personal experiences.
The ultimate objective of an art museum educator is to cultivate a vibrant and educational environment within the museum. They strive to foster critical thinking, curiosity, and active engagement with the artworks. They aim to facilitate a thorough understanding of both the artwork itself and its broader context. The work of art museum educators is instrumental in making art accessible and enjoyable for all visitors. It also nurtures a lifelong passion for both art and learning.
Art Illustrator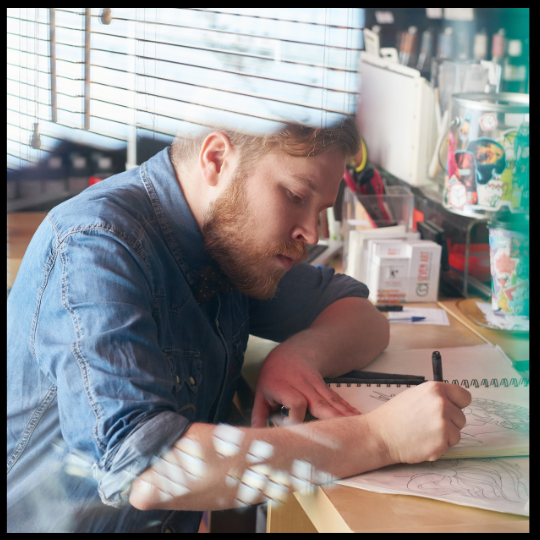 Art illustrators specialize in producing intricate and captivating visuals that complement written content. These visuals include printed books, magazines, and digital media. Their illustrations serve to enhance the overall meaning of the material and actively engage the audience.
Art illustrators utilize a variety of techniques such as drawing, painting, or digital tools. They possess the unique ability to breathe life into stories and concepts. They collaborate closely with authors, editors, and publishers. They aim to seamlessly integrate their artwork with the text. Creativity, attention to detail, and good storytelling are essential attributes for art illustrators. They strive to effectively communicate ideas through their visually stunning creations.
Art Fabricator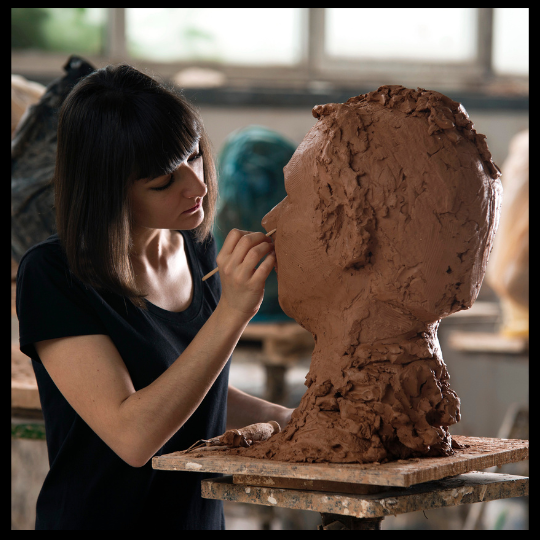 An art fabricator is a skilled craftsman who transforms the creative visions of artists into tangible works of art. They work with various materials such as metal, wood, and glass to breathe life into artistic concepts. Art fabricators use their hands and specialized tools to shape and assemble materials. They do this to bring the artist's vision to life.
Art Fabricators work closely with artists to make sure the final piece reflects their vision. This role demands a unique blend of artistic talent and technical proficiency. Art fabricators play a vital role in transforming imagination into reality. They craft awe-inspiring sculptures, installations, and other captivating artworks.
Creative Director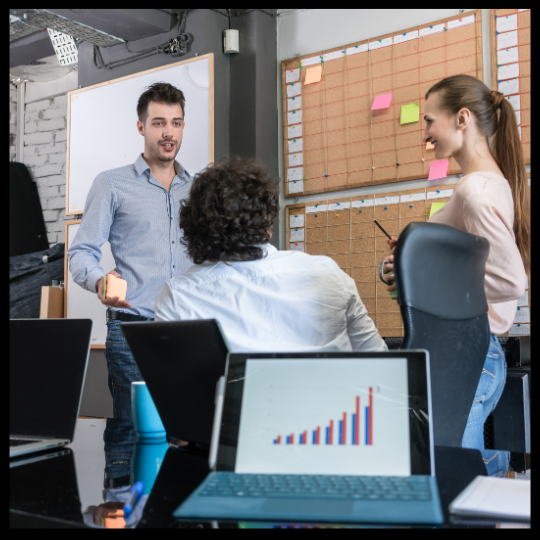 A creative director is an esteemed leader in the design, advertising, or entertainment industry. They provide direction and guidance to teams of talented designers, writers, and artists. Their primary objective is to create engaging and unified work. Creative directors ensure that the end product aligns with the client's objectives and brand image. They play a vital role in shaping the project's visual appeal and messaging. And they have an important role in making decisions including great ideas and picking styles.
The creative director's goal is to inspire and motivate their team to be innovative and excellent. These individuals hold a pivotal position in delivering impactful and mesmerizing content.
Art Historian
An art historian is a professional who devotes their expertise to studying and analyzing art. Their focus is on understanding the evolution of art and its cultural significance. They delve into the history, context, and aesthetic qualities of artworks, as well as explore the lives and influences of artists. Art historians research and document various artistic movements, styles, and periods. These span from ancient times to contemporary art.
The work of an art historian helps us understand human history, culture, and creativity. In addition to academia, they also publish research, curate exhibitions, and educate others about art. They play a pivotal role in preserving our artistic heritage by making it accessible and meaningful to a wide audience.
Special Effects Artist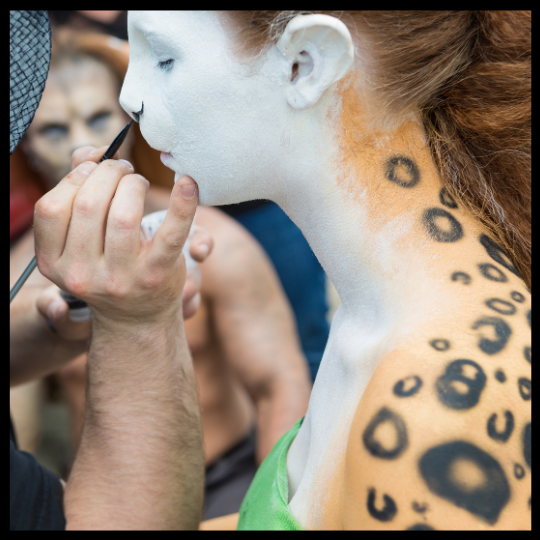 A special effects artist, also known as an SFX artist, is responsible for bringing the extraordinary to life on screen and stage. They use a combination of artistic skills and cutting-edge technology. They create amazing visuals including realistic explosions, creatures, and beautiful landscapes. SFX artists incorporate techniques such as CGI, animatronics, and makeup.
Special effects artists skillfully craft illusions that push the boundaries of imagination. They collaborate with directors and production teams. They make sure that the visual elements fit well into the story to make it more enjoyable to watch. Truly indispensable, special effects artists transform the fantastical into a dazzling cinematic reality.
Multimedia Artist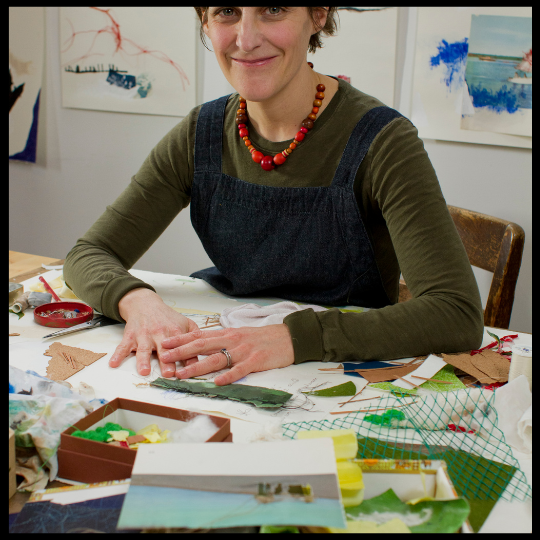 Multimedia artists possess a wide range of skills and expertise. Their skills make them invaluable professionals in the creative industry. They skillfully combine various digital and traditional techniques to create captivating visual experiences. Incorporating technology, animation, audio, and graphics, these artists effectively communicate ideas and narratives. Their work spans diverse projects such as video games, animations, interactive websites, and more.
Multimedia artists have a deep understanding of both artistic and technological elements. They utilize software like Adobe Creative Suite or 3D modeling tools to bring their visions to life. They strive to engage and captivate audiences by delivering dynamic and interactive content. Multimedia artists play a crucial role in creating immersive experiences for viewers.
Gallery Assistant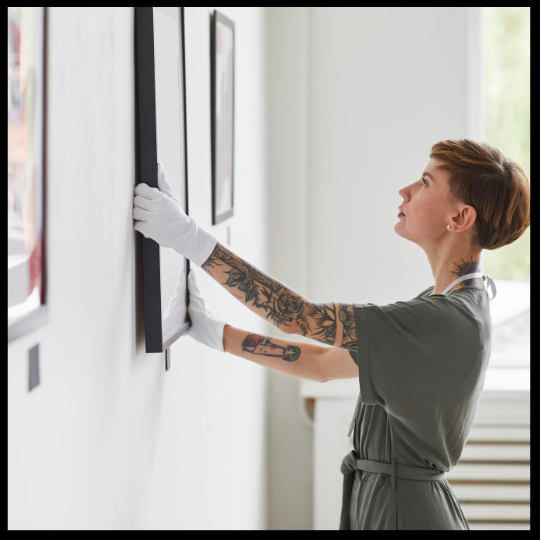 A gallery assistant is responsible for the day-to-day operations of an art gallery. Their role is crucial in connecting art enthusiasts with the displayed works. They warmly welcome visitors and provide insightful information about the artworks and artists. Gallery assistants ensure the gallery remains secure and pristine. They also assist in exhibition setup, sales handling, and administrative tasks. They act as a bridge between artists, art lovers, and the gallery itself.
Gallery assistants ensure that the art-viewing experience is both enjoyable and informative. They have a deep passion for art, they communicate well, and they understand the art world well. The role they play in promoting and preserving artistic culture is truly indispensable.
Visual Merchandiser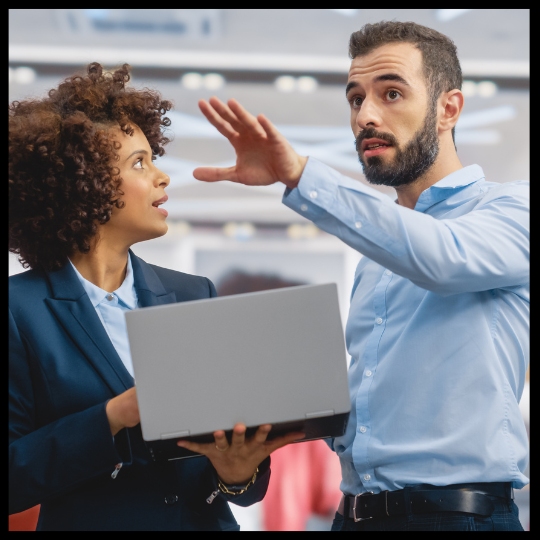 A visual merchandiser is responsible for the design and arrangement of retail displays. They aim to capture and engage customers. Utilizing their artistic abilities, they create visually captivating product arrangements. They effectively communicate a brand's message and style by using color, lighting, and signage.
A visual merchandiser's main goal is to arrange products in an attractive and organized way. This improves the shopping experience. They must stay informed about industry trends and consumer behavior to adapt displays accordingly. To help stores attract customers and make sales, this role needs artistic creativity and business skills.
Fine Artist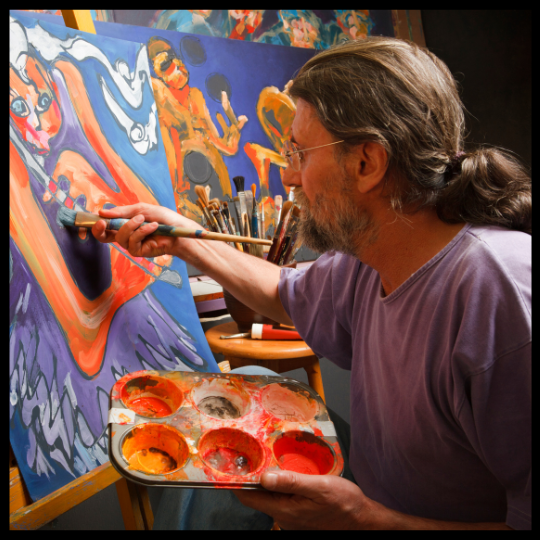 Fine artists use different art forms such as painting, sculpture, or drawing to express themselves. But what is fine arts? Those who practice fine arts are recognized for their distinct and personal artistic perspective. Their creations elicit emotions, convey ideas, and mirror their observations of the world. Through a range of techniques, styles, and mediums, fine artists give life to their concepts. They frequently exhibit their works in galleries, museums, or other art venues. 
Fine artists follow their inner passions and imagination. They strive to produce captivating and stimulating artwork. Their objective is to leave a lasting impression on the viewer while contributing to the vibrant fabric of human culture. Bachelor of fine arts degree jobs are not plentiful. The main appeal of this career is in pursuing one's own passion. However, such professionals may be able to find lucrative work in other creative areas.
Art Conservator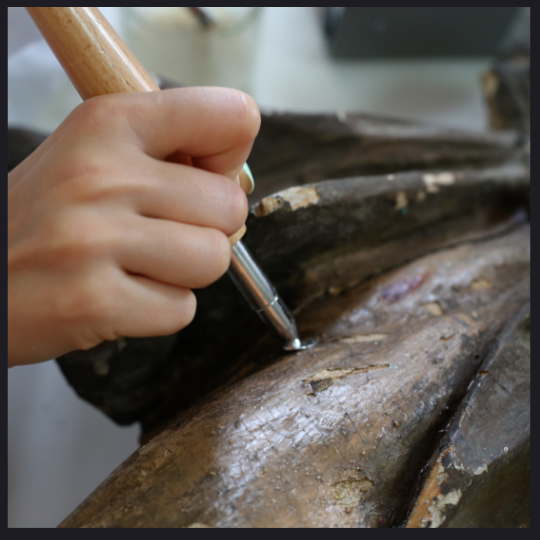 An art conservator is a highly skilled professional who is committed to the preservation and restoration of artworks. They play a vital part in preserving the cultural and historical importance of art. Art conservators examine artworks to evaluate their condition. They identify any damage or signs of deterioration. Art conservators use scientific techniques to restore and protect valuable artworks. These tasks encompass cleaning, repairing, and utilizing appropriate conservation techniques.
The ultimate objective is to maintain the artwork's original state as much as possible, securing it for future generations. These artists bring together art and science to protect our valuable cultural heritage.
Art Director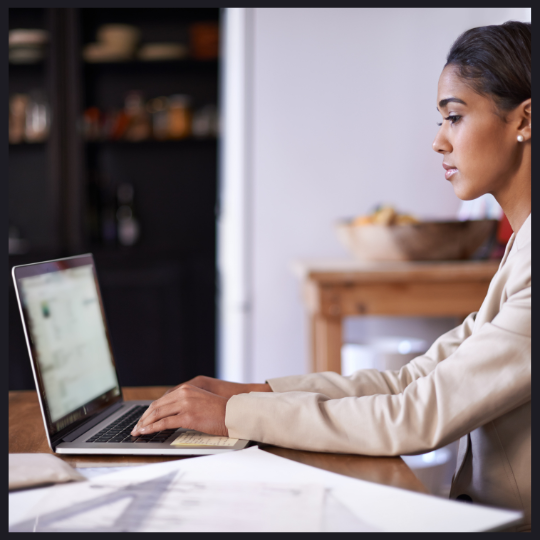 Art directors are highly skilled professionals. They lead the creative direction and design of various projects. These can include advertisements, films, or publications. Art directors collaborate with designers, illustrators, photographers, and writers. They strive to convey a specific artistic concept. They ensure that every element, from images to typography, aligns with the project's objectives and message. Art directors also make crucial decisions about color palettes, layout, and composition. 
Art directors ultimately shape the project's aesthetic appeal. Their meticulous attention to detail and profound understanding of visual storytelling are indispensable. They craft captivating content that truly connects with the audience.
Art Buyer
An art buyer is responsible for acquiring artworks for personal enjoyment or investment purposes. They attend galleries, auctions, and art fairs to discover pieces. Art buyers may delve into works created by emerging talents or well-established masters of the craft. They assess the quality, provenance, and potential value of artistic creations before buying.
By investing in artists' work, art buyers not only support them but also contribute to the growth and development of the art world's economy. Their role within the art ecosystem is crucial as they shape collections and influence cultural trends.
User Interface (UI) Designer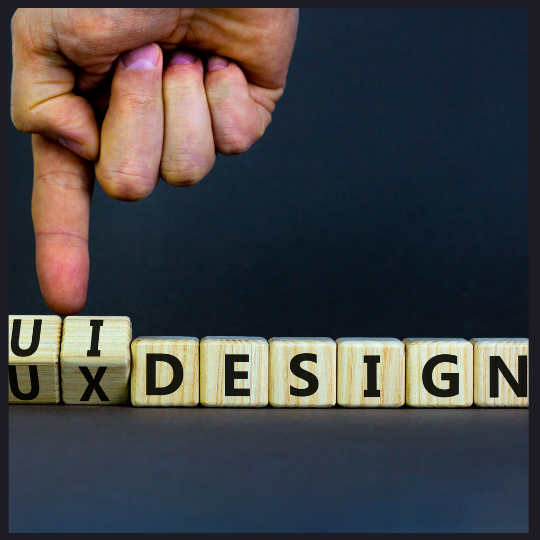 A UI designer creates the visual elements and layout of digital interfaces. These include websites, mobile apps, and software. Their main objective is to create a user-friendly and visually appealing experience. They use their artistic skills to create easy-to-use, attractive, and interactive elements. They also consider user flow and functionality to ensure easy navigation of the interface. Collaboration with UX designers is essential for providing a seamless and enjoyable experience for users.
The work of UI designers is vital in making digital products both functional and visually engaging.
User Experience (UX) Designer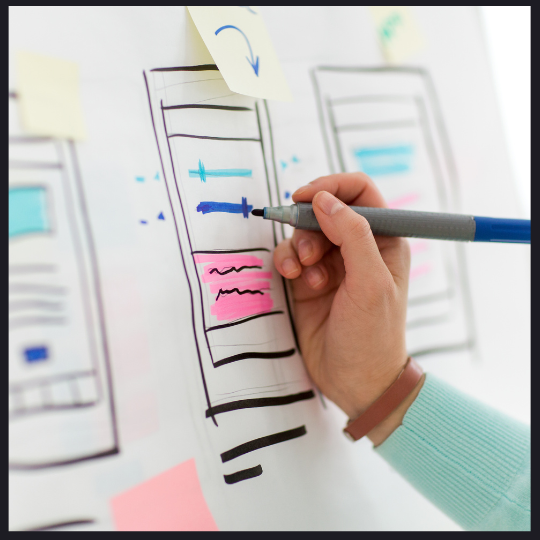 The role of a UX designer is to enhance the user experience with digital products, including websites and apps. Their main objective is to create intuitive, efficient, and enjoyable products. To achieve this, UX designers research user behaviors and preferences to guide their design choices. They develop wireframes, prototypes, and user flows to ensure a smooth and logical user journey. Collaboration with UI designers is crucial to combine functionality with visually appealing designs.
UX designers play a vital role in making technology more user-friendly. They minimize frustration and increase user satisfaction. Ultimately, their contributions lead to the success of digital products.
Production Designer (for film and television)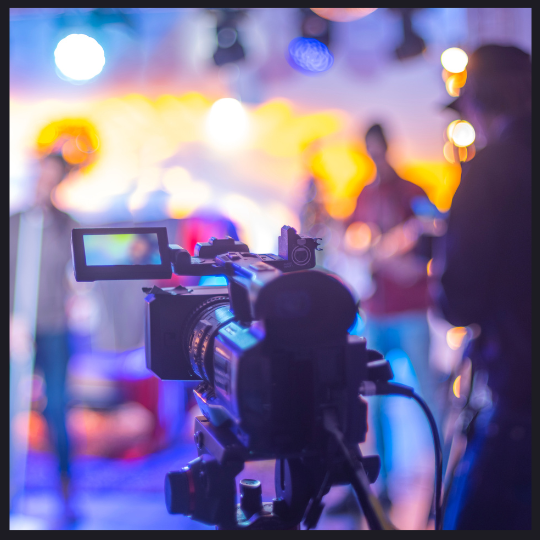 The role of a production designer is crucial in the realms of filmmaking and theater. They are responsible for crafting the visual components of a production. This encompasses sets, costumes, and props. They work closely with the director and other department heads. Production designers breathe life into the script by devising and overseeing set construction. They also scout locations and guarantee that the visual elements harmonize with the artistic vision of the project.
Production designers need to pay close attention to details and be creative. You should also be good at turning ideas into real things. They play a pivotal role in establishing the ambiance and atmosphere of a production. Their craftsmanship elevates the visual journey rendering narratives more riveting and authentic.
Set Designer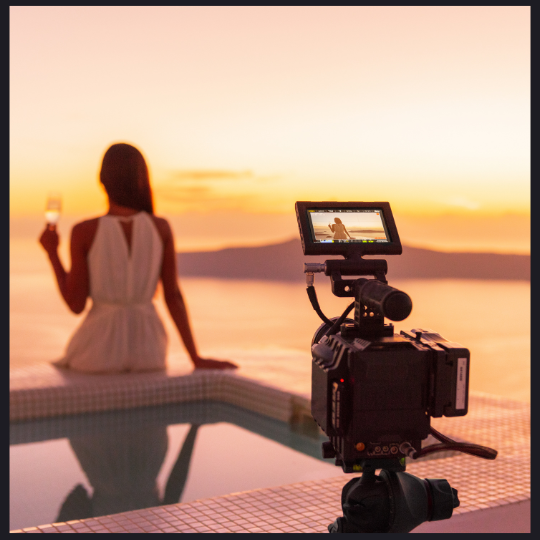 A set designer creates the visual environment of theatrical, film, or television productions. They bring written scripts to life by designing captivating and tangible sets. They consider elements such as architecture, props, lighting, and color. This enables them to create an immersive backdrop that enhances the story being told.
Set designers collaborate with directors and production teams. This ensures that the set aligns perfectly with the narrative. Set designers have a keen eye for detail and a deep understanding of storytelling. This lets them transform ideas into vibrant 3D spaces. Their pivotal role in bringing fictional worlds to life on stage and screen cannot be underestimated.
Art Librarian
Art librarians are knowledgeable custodians of artistic information, art history, and resources. They go beyond traditional libraries, focusing specifically on materials related to the art world. They collect and preserve art books, journals, images, and other reference materials. They assist various patrons, including students, researchers, and art enthusiasts. They locate and utilize these resources for their research or personal enrichment. 
Art librarians have an extensive understanding of art history, cataloging, and information retrieval. They contribute significantly to the preservation and digitization of valuable art records. Their work is essential in facilitating access to art knowledge. Art librarians support scholarly pursuits in the field of visual arts and culture.
Art Administrator
Art administrators serve as crucial members of art organizations and galleries. They work behind the scenes to ensure smooth operations and promote artistic endeavors. Their responsibilities include managing logistics, organizing events, overseeing marketing efforts, and handling budgets.
Art administrators play a vital role in fostering relationships with artists, donors, and patrons. They shape the vision and goals of the institution. They bridge the gap between creative expression and administrative efficiency. Art administrators enable artists to focus on their craft. They also provide structured access and engagement opportunities for the public.