What is Sports Management?
Sports management is a sprawling field that encompasses managing any business that has to do with sports and recreation. Sports managers work in many different roles and areas including college sports teams, recreational sports, marketing for sports teams, events, facility management, sports economics, finance, and in the front office for sports teams at all levels. If you're working in management or a supervisory position for any sports organization, in any role, you're in sports management, and that's an excellent place to be right now.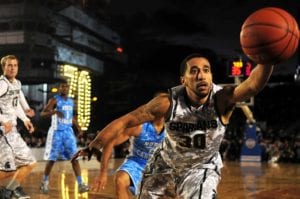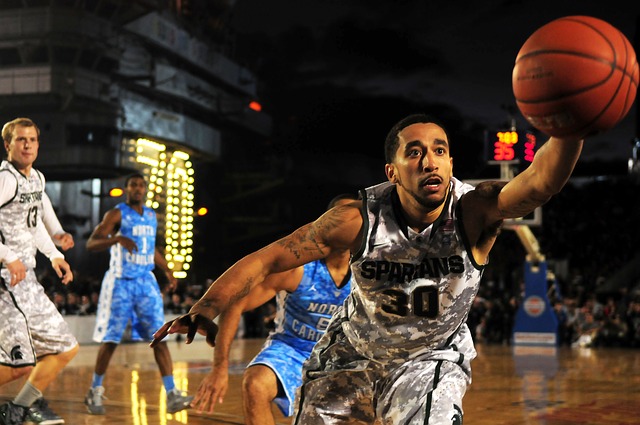 The sports industry is rapidly growing, and there's plenty of opportunities for plucky, determined professionals to work their way in. According to Forbes magazine, the North American sports industry is expected to gross $73.5 billion in 2019, and the global value of the industry is estimated by some to be well over $1 trillion each year.
As wellness and fitness trends continue to gain mainstream attention and the Baby Boomer generation continues to age sports management jobs and other opportunities in the industry are on the rise. That's where you come in.
Featured Programs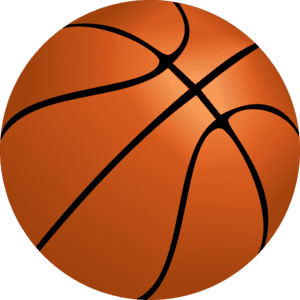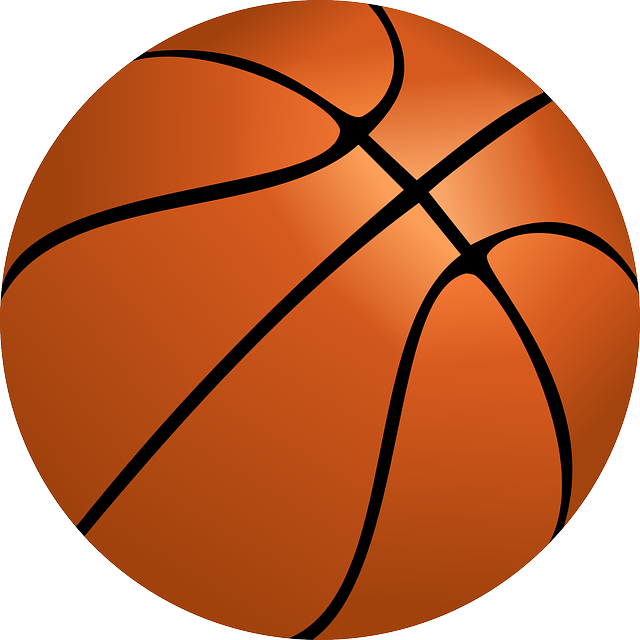 By studying sports management, you can take steps towards lucrative sports management careers, working in a field that you're passionate about.
Let's take a look at some of the degrees that can help you reach these careers:
What is a Sports Management degree?
Sports management degrees focus on the financial, marketing, management, and legal issues that relate to organizations in the sports industry. They are offered at the associate, bachelor, master and doctoral level. While these degrees are focused on the sports industry, the business, management and marketing skills you learn in them are applicable to other sectors of the economy as well, making them versatile, utilitarian degrees that won't deter career mobility.
Depending on the degree level you're ready for and the program you select you'll take different courses and course sequences, but you can expect undergraduate sports management programs to begin their sequences with foundational courses in:
Economics
Accounting
Finance
Algebra
Psychology
Physical and Biological Science
Customer Relations
Business systems
Management
You'll then move on to more sports-specific courses in undergraduate sports management degrees, and graduate and doctoral degrees will feature courses in areas like:
Sport and Society
Sports Media
Sports Facility Management
Sports Facility Design
Principles of Sports Marketing
Legal issues in Sports
Leadership in Sports
Sports Psychology
Risk Management
Contract Negotiation
And much more…
The best sports management programs and degrees are the ones that target your interests, that you can afford, and delivered in a format that suits your life. There are many options for online sports management degrees, which will allow you to maintain your current schedule and responsibilities while you earn your degree. You'll also find plenty of on-campus, traditional sport management programs, in addition to hybrid programs that combine a traditional, on-campus sports management program with online courses.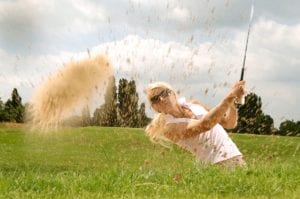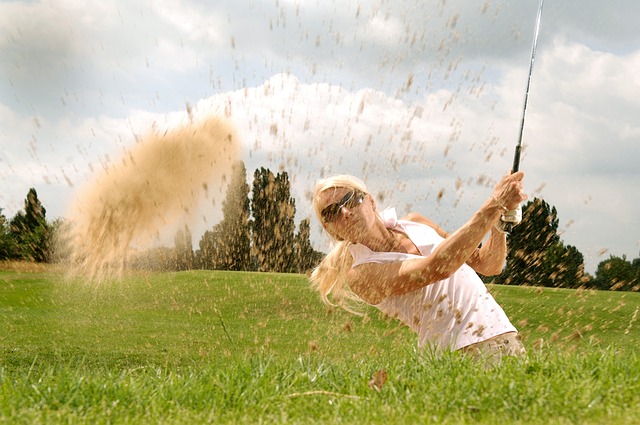 When considering different sports management programs, most students opt for non-profit programs that are nationally reviewed and respected, and of course, always make sure any sports management program you're considering is offered from schools that are properly accredited.
Is There a Specific Accreditation That Sports Management Degrees Should Have?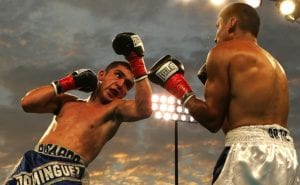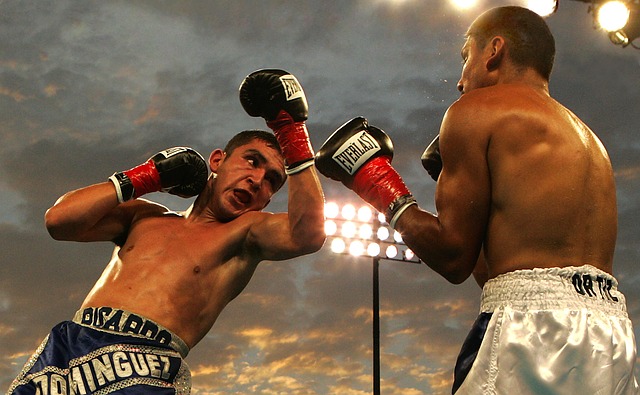 The gold standard in sports management degree accreditation is The Commission on Sport Management Accreditation (COSMA). COSMA is an accrediting body focuses on excellence and comprehensiveness in sport management education, and it accredits colleges and universities offering baccalaureate, masters and doctoral programs in sports management. COSMA not only certifies the quality of sports management programs through its accreditation process but they also continuously take a developmental approach to build those programs up, suggesting improvements that enhance students, employers, sports management programs and the public's experience with sports management professionals.
If you're interested in being a coach and are looking for a sports management degree program focused on that end of the sports industry, you should consider programs that have been accredited by The National Committee for Accreditation of Coaching Education (NCACE). The NCACE is the top authority at accrediting sports organizations and educational institutions of all levels that feature coaching education. They take an empirical approach that guides the "creation, implementation and evaluation of coaching education programs."
Now that we've looked at sports management accreditations, let's look at where you can learn to earn your sports management degree:
Where Can I Learn How to Get a Sports Management Degree?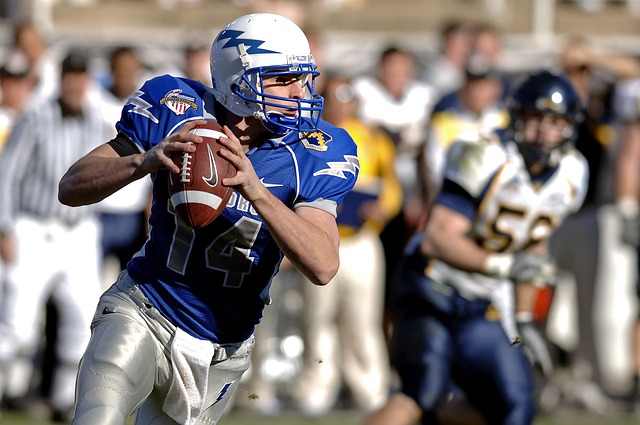 At Online College Plan, we do significant work to make your search for an online college degree as easy and successful as possible. We accomplish this goal by ranking programs, answering frequent questions about different topics, profiling different careers, and educational institutions, creating engaging infographics, and providing other resources to help you make important decisions about your education and career.
To see our entire body of work, please visit the Online College Plan Archive where you can search through everything we've done by keywords that are pertinent to your educational and career interests.
When it comes to sports management, we've ranked the best online doctoral sports management degrees here. We've ranked the schools on this list by a number of metrics, which include Freshman Retention Rate, Graduation Rate, and
Affordability.
Now let's explore what earning a sports management degree will prepare you for:
What Can You Do With a Sports Management Degree?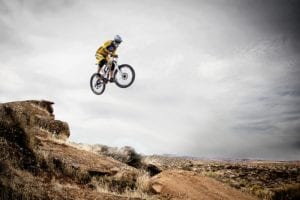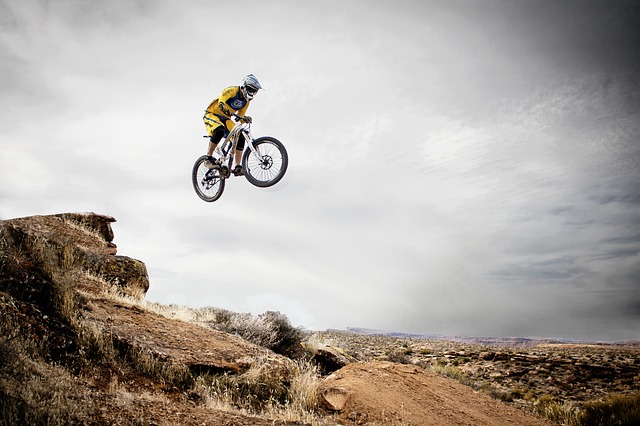 When you earn a sports management degree there are many versatile doors that are opened to you. Earning one will allow you to work closely with aspiring athletes, scholastic athletes, professional athletes, coaches, sports businesses, sports startups, sporting goods manufacturers, health and fitness organizations, those looking to improve their fitness and wellbeing, and so much more.
You'll learn to do many different things in sports management degrees, and you'll likely end up applying them to tasks that include, but aren't limited to:
Negotiating contracts or trades for a range of teams and sports organizations.
Scouting athletic talent, developing it, and overseeing its integration into sports organizations.
Managing sports personnel to ensure maximum efficiency, and to meet the goals of your sports organization.
Working in sales related to sports.
Designing, organizing, creating and executing promotional events.
Drafting or recruiting athletes, coaches, and other essential staff for sports organizations.
Hiring coaches, scouts, and any other athletic or training staff.
And so much more.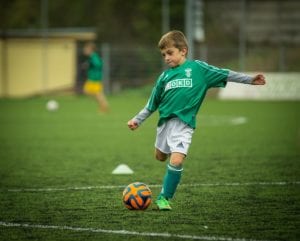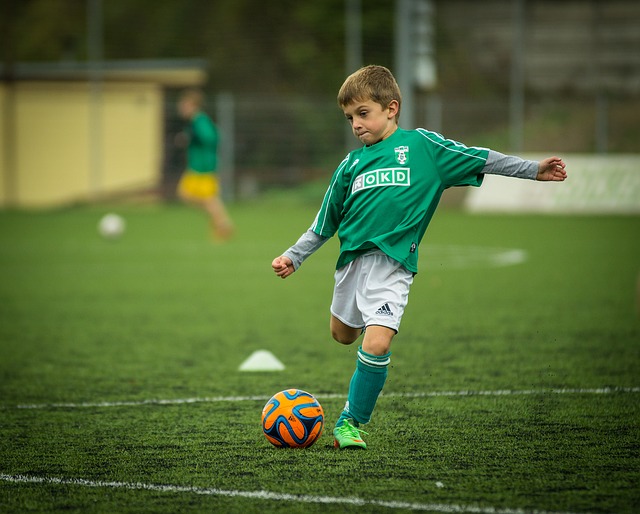 What you do with your sports management degree is largely up to you. Because sports management is such a broad field, and so much of what you learn in it applies to run all of the diverse businesses within it (as well as businesses that aren't even sports-focused), you'll have plenty of options. What will separate you are the degrees you earn, your work ethic, and your ability to network with like-minded professionals.
The sports industry prizes confidence, consistency, people who make the people around them comfortable, and inspire them to go above and beyond what they believe they can accomplish.
On the topic of degrees, let's look at whether you should earn the terminal degree in the field:
Should I Get A Doctorate in Sports Management?
src="https://www.onlinecollegeplan.com/wp-content/uploads/2019/01/Sports-Management-6-300×200.jpg" alt="Sports Management Degree, online phd, sport management" width="300″ height="200″ />What degree level you reach in sports management has a lot to do with your sports management goals, your ability to take time to earn degrees, and your ability to afford them. If you want to earn a doctorate in sports management, one thing you have going for you is that the doctoral sports management degrees can be earned online. This will allow you to continue working in sports management while expanding your knowledge, experience, and preparing you for elite jobs in the field.
If you're looking to work as a manager, entrepreneur, executive, or in other extremely coveted positions in sports and athletics, a doctorate in sports management is a great way to set yourself apart.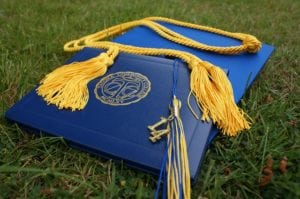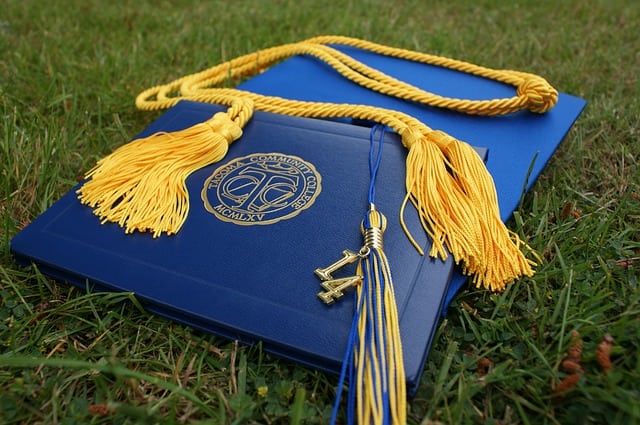 In order to enter a sports management doctorate program you need to have at least a bachelor's degree, and be willing to commit three to six years to earn your doctorate or Ph.D. in sports management. These programs culminate with a dissertation of original research.
Usually, you'll choose between a Doctor of Education in Sports Management or a Doctor of Philosophy in Sports Management. In the former, you'll more likely become an educator, while in the latter you can end up in a number of different positions, including business roles.
If you want to earn an online doctorate in sports management, we've ranked the best available in our Best Online Doctorates in Sports Management.
These degrees will prepare you for top positions in the field. Let's examine:
What Jobs Can You Get With a Sports Management Degree?
Doctoral degrees will prepare you for the most coveted positions in the sports industry. These include: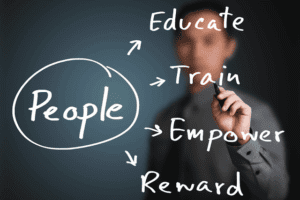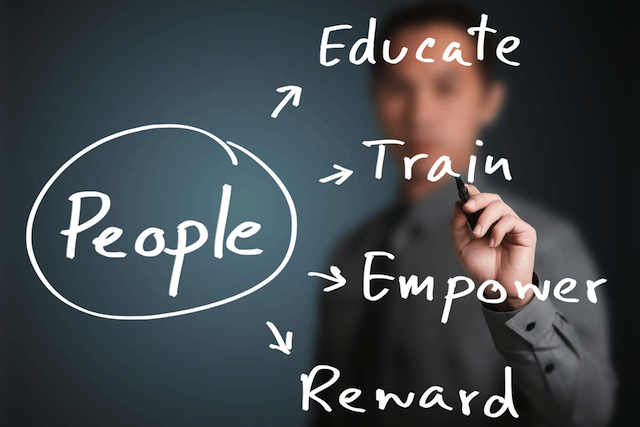 Teachers or Professors: As with all doctorates, one in sports management will prepare you to teach at the university level (or below). Giving the gift of a business and sports management education to others can be extremely rewarding in itself, even though it might not be as lucrative as some other positions within the field. While the average salary here is $64,837, top earners with significant experience can make much more.
Sports Agents: While a doctorate in sports management isn't required to become a sports agent, having one can push you past the competition to enter the top ten percent of sports agent salaries (that bracket earns $194,810). Job growth for sports agents is expected to rise at a 7% clip through the year 2026. In these roles you'll represent talent, negotiate contracts and be extremely plugged into professional sports organizations. Cultivating a strong network of contacts and connections is extremely important to be successful in these positions.
Sports Marketing Directors: One of the most coveted roles in the industry, sports marketing directors earn between $72,000 and $164,000, with a median salary of $116,012. In these roles, you'll coordinate marketing strategies in order to grow sales, the success of events, make press kits, talk to the media, and so much more. You'll need incredible organizational and communication skills in a number of mediums, and the ability to coordinate and motivate many different people behind organizational goals.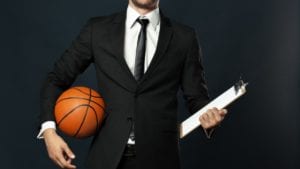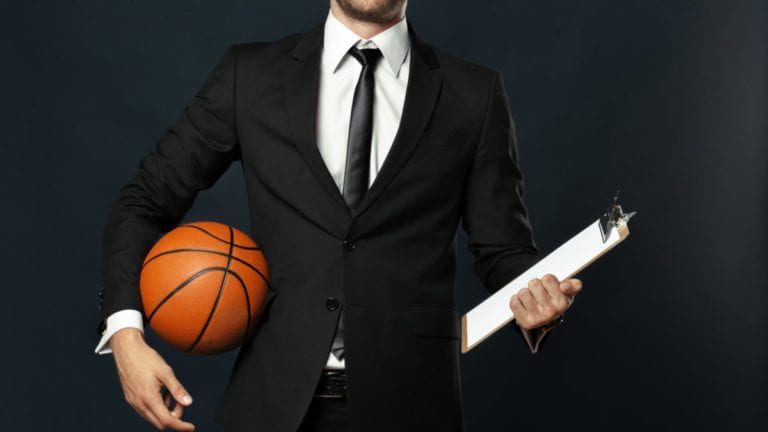 Athletic Administrators or Directors: Athletics Administrators make crucial decisions for sports organizations. They are in charge of many aspects of franchises, teams, and other athletic programs. They order equipment, hire and fire staff, make sure personnel are complying with organizational and legal regulations, and much more. There's a wide range of salaries associated with these roles, ranging from $50,000-$100,000+ depending on experience, level of athletic organization you're working with, and other factors.
Financial, Statistical, and Contract Analysis: Here you'll find the intersection between mathematics and athletics. All levels of athletic organizations need math professionals who can look at their practices, hiring, and every aspect of their organization to determine where they're losing money, and where undervalued assets in the marketplace exist that can be exploited. In these positions, you'll analyze funds, capital, expenditures and more to maximize revenue and report on organizational outcomes.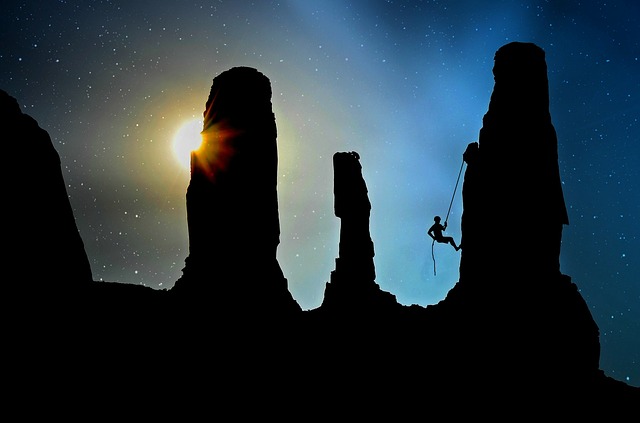 Other than earning degrees and gaining work experience, how do you get these coveted, elite roles? One way is through networking. On that note:
What Sports Management Associations Can I Join?
There are several sports management associations you can join to expand your professional network and demonstrate your experience. They include: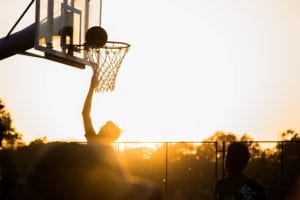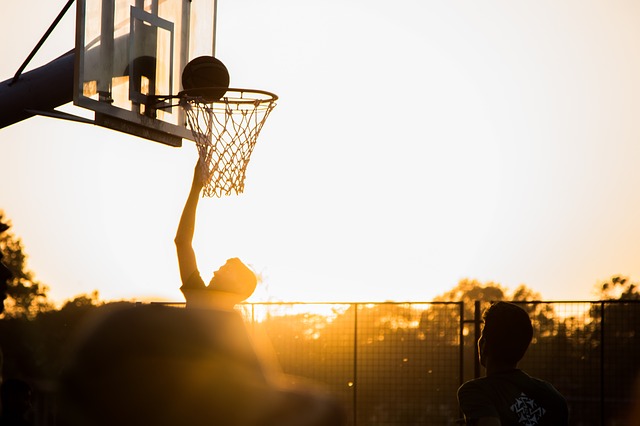 North American Society for Sports Management: Created in 1985, this association aims to brainstorm new ideas and share information among sports managers and other professionals in the field.
National Association of Sports Agents and Athlete Representatives: Founded in 2012, this association was created by lawyer and sports agent Andrew Bondarowicz on the premise that sports agents have similar goals and should unite behind them.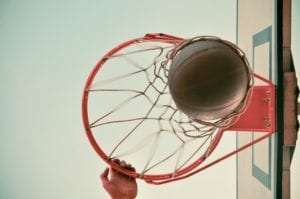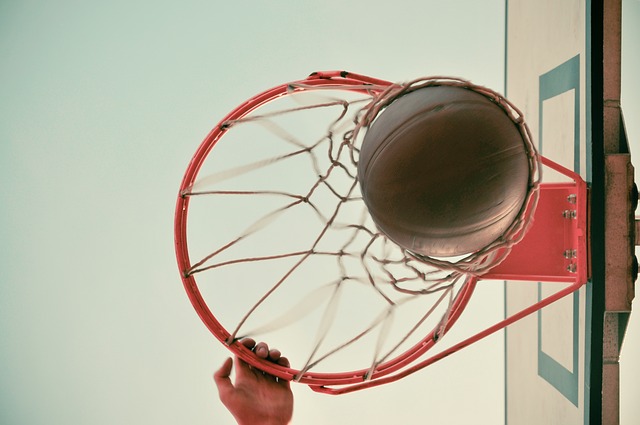 Sports Marketing Association: This association produces new research and holds meetings so professional sports marketers can get to know each other better. The association inspects everything from new burgeoning sports leagues to analyzing the moves of established professional teams.
National Association of Collegiate Directors of Athletics: This association focuses on sharing information and networking, but also does training for its members, in both leadership and management.
So there you have it. To see all of our business and sports-related content, you can check out the Online College Plan Archive.