What Can I Do With a Doctor of Occupational Therapy Degree?
Find your degree
Online College Plan is an advertising-supported site. Featured or trusted partner programs and all school search, finder, or match results are for schools that compensate us. This compensation does not influence our school rankings, resource guides, or other editorially-independent information published on this site.
Are you passionate about helping people improve their everyday lives? A Doctor of Occupational Therapy (OTD) degree may be for you. This advanced degree can open doors to a fulfilling and dynamic career path. This article explores the diverse options available to those with an OT doctorate.
What Is a Doctor of Occupational Therapy Program?
A Doctor of Occupational Therapy program is an advanced credential for occupational therapy professionals. This degree gives students the skills to make a significant difference in people's lives. With an occupational therapy doctorate, there will be many exciting careers to explore. From working as an OT to leadership and research roles, the possibilities are vast and diverse.
What Is Occupational Therapy?
OT is a specialized healthcare profession. It focuses on helping people regain or maintain skills to engage in daily activities. The aim is to help them lead full and meaningful lives.
Occupational therapists work in places like hospitals, schools, and rehab centers. They assess each person's unique needs and make plans that fit them best. They don't just look at physical problems. They consider how people think, feel, and interact with others and their surroundings.
Occupational therapists use exercises, tools, and gadgets to improve movement, coordination, and other skills. They also do activities to make thinking clearer and help with emotions.
OT is crucial for people with disabilities, injuries, or long-term conditions. It helps them become more independent in everyday tasks. This includes things like dressing, eating, and moving around. It also encourages them to join in work, play, and social activities. This helps them to enjoy life and be part of their communities.
What is the Difference Between Occupational Therapy and Physical Therapy?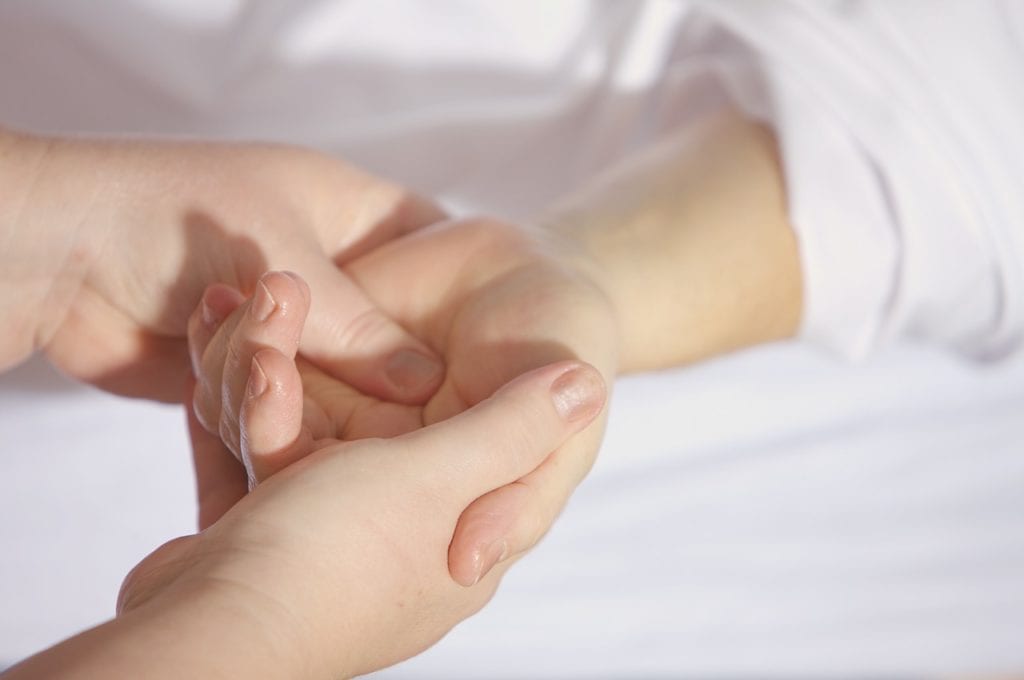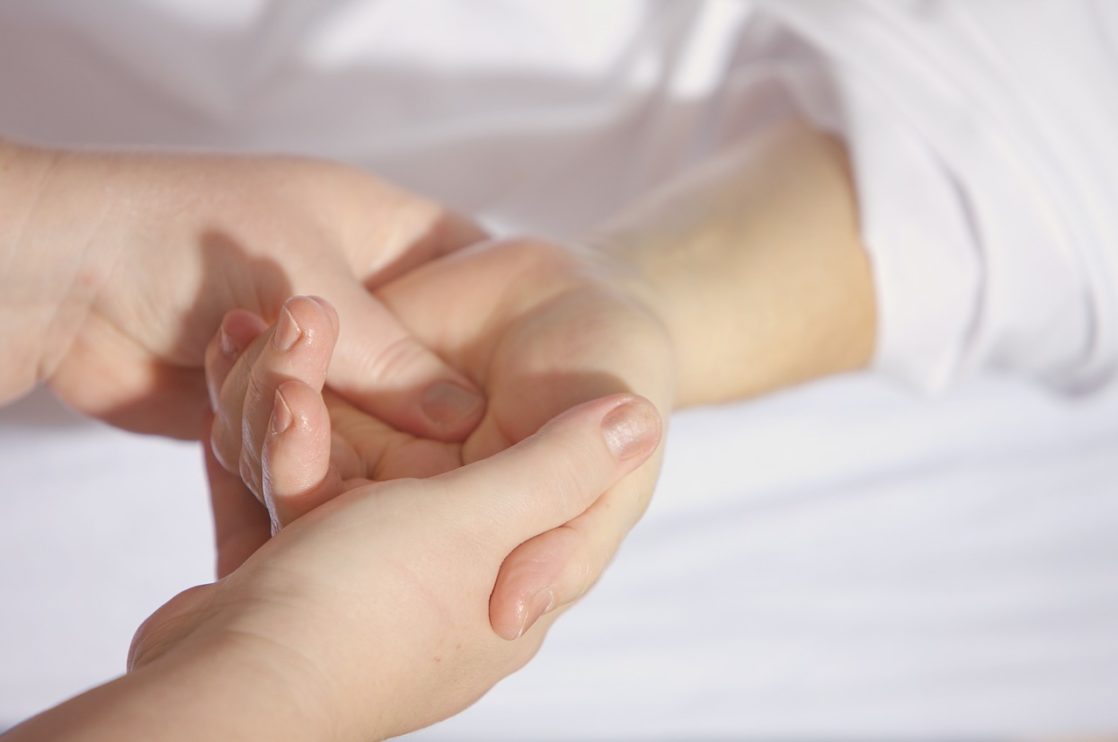 Occupational and physical therapists were once the same. They were referred to as "reconstruction aides. They assisted World War I veterans in recovering from injuries and trauma. As the medical field evolved, however, so did the professional roles. Both professions help patients overcome physical limitations to become functional members of society. Yet there are some distinct differences.
Physical therapy concentrates on general gross motor function. It emphasizes specific biological and anatomical processes. Physical therapists know body mechanics. And they understand how body parts support each other to achieve physical goals.
OT focuses more on fine motor and cognitive skills. These are necessary for people to participate in meaningful tasks and occupations. It prioritizes the physical requirements for engaging in social, professional, and homemaking activities. Occupational therapists study sociology and psychology as well. This helps them understand what is needed for patients to enjoy a higher standard of living.
Are you still trying to decide about choosing a career as a physical therapist or OT? Explore online degree programs to understand each field's learning outcomes and expectations. This exploration will help you make an informed decision about your future path.
See Also: The 25 Best Online Doctorates in Occupational Therapy
What Are The Educational Requirements for an Occupational Therapist?
Occupational therapists are typically required to earn their master's degree. All states also require occupational therapists to be professionally licensed. Most masters in occupational therapy programs prepare graduates to sit for licensing exams. Higher-paying OT professions require a doctorate in occupational therapy and some experience.
A Note About Licensing and the National Board for Certification in Occupational Therapy
For occupational therapy practice, you'll need to take a national certification examination. The national certification examination is administered through the National Board for Certification in Occupational Therapy (NBCOT). The organization has some great test prep resources for the NBCOT Certification Examination.
Additionally, all US States and Territories require licensing for occupational therapy practice. A license allows you to practice occupational therapy in your state. AOTA has a comprehensive guide to state licensure. There is no limit to the number of states you can apply to to practice occupational therapy.
The National Board for Certification in Occupational Therapy also features many fantastic resources to help you in your occupational therapy practice.
A graduate degree in OT offers valuable knowledge in medical and psychological fields. These programs cover important subjects that aspiring occupational therapists need to learn. Some of the classes included in an OT program are:
Anatomy and Physiology
These courses teach students about the human body's structure and how it functions. Understanding these basics is crucial for identifying client limitations or issues.
Neuroscience
In this subject, students study the brain and how it affects behavior and thinking. It focuses on neurological conditions and injuries that can impact daily activities. Students learn how to develop interventions to improve function.
Psychology
OTs need to understand the emotional and psychological aspects of their client's conditions. Psychology covers human development, mental health, and the social factors that affect daily tasks.
OT Theory and Practice
These courses introduce students to various intervention models, therapeutic techniques, and evidence-based practices. They gain hands-on experience through clinical placements.
Adaptive Technology
This subject focuses on assistive devices that can improve clients' independence and quality of life.
Environmental Analysis and Ergonomics
Occupational therapists must consider the environments in which their clients live and work. This class helps them assess and modify these spaces to suit their client's needs.
Ethics and Professional Issues
These courses focus on ethical dilemmas in the field. Students learn to maintain high standards of professional conduct while providing client-centered care.
What Are Occupational Therapy Assistants?
On your way to becoming an OTD, you may work as an occupational therapy assistant. Occupational therapy assistants are professionals who work under the supervision of an OT. They help provide treatment for patients. Occupational therapy assistants can typically do most things that an OTD can do. However, they must practice under the direction of a fully licensed OTD.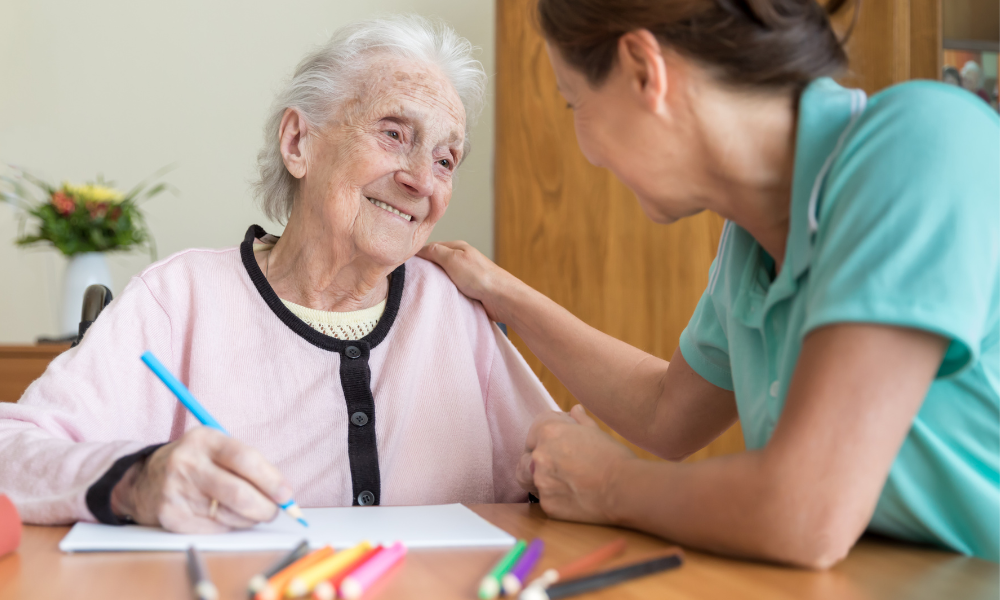 What To Consider When Looking for an Occupational Therapy Program
When choosing an OT degree program, several important factors must be considered. Before looking at options, consider your academic priorities. Here are some key things to keep in mind before applying:
Location
Are you concerned about long commutes or living near the school? Begin exploring online degree programs. These programs let you complete coursework from wherever is most convenient for you. And you can typically complete your clinical practice requirements at a location near you.
Cost
Tuition rates can vary widely for occupational therapy programs. Public in-state schools often offer more affordable degrees than out-of-state or private institutions.
Schedule
If you have a tight schedule, consider online programs with flexible scheduling. Asynchronous classes allow you to complete coursework and tests at your convenience. This enables you to keep working while in school.
Specialization
Most OTs specialize in a specific area. You have options if you already know which area of OT you want to specialize in. Look for a school that offers a specialized track in your area of interest. This way, your studies are more tailored to your career choice.
Accreditation
Proper accreditation is one of the most important things to look for in your OT degree program. Accreditation by the ACOTE is vital for an OT degree. The next section will explain what that is.
Once you've identified your academic goals, you can explore OT degree programs. Consider all these factors while researching the best online schools. This way, you'll be better equipped to choose the right program to pursue your career.
Accreditation by The The American Council for Occupational Therapy Association
ACOTE stands for Accreditation Council for Occupational Therapy Education. Accreditations by the ACOTE are essential for any occupational therapy program. They ensure the quality and credibility of the educational programs. ACOTE sets specific standards to ensure students receive a comprehensive and reliable education. This accreditation assures students that they are investing in a high-quality education.
Having ACOTE accreditation guarantees that the program aligns with industry best practices. It also ensures the school stays up-to-date with the latest developments in the field. It demonstrates that graduates will gain the skills to become competent occupational therapists.
Employers and licensing boards typically require candidates to have completed an ACOTE-accredited program. Therefore, it enhances graduates' job prospects and enables them to get licensure.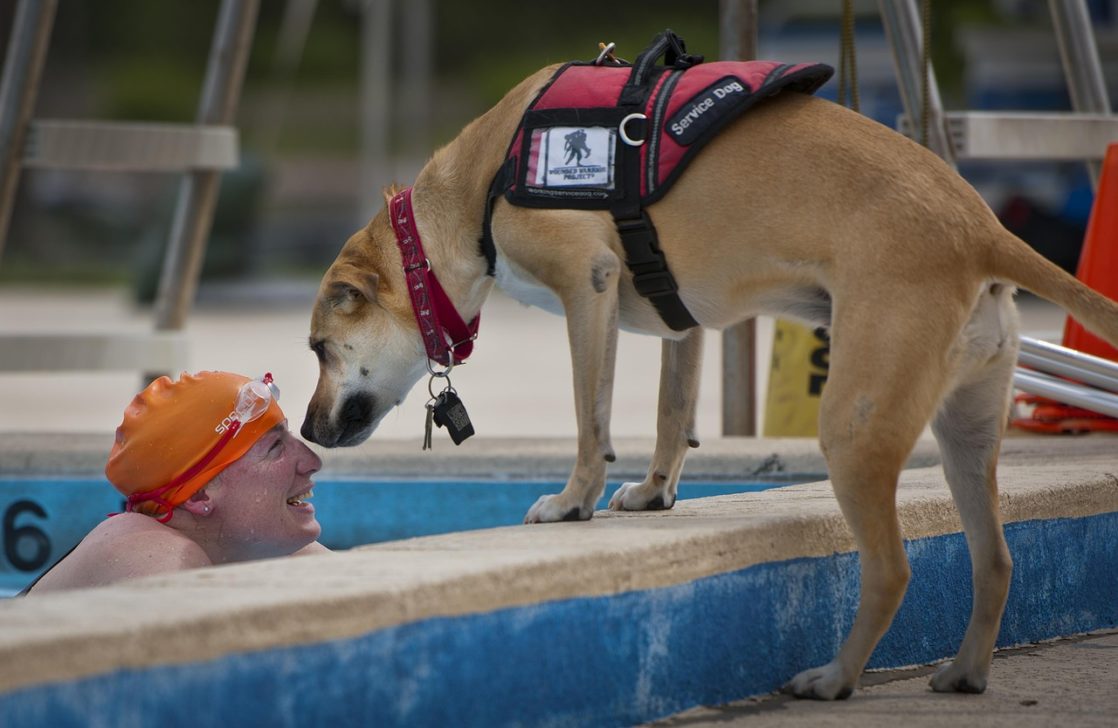 What Can I Do With a Doctor of Occupational Therapy Degree?
A doctorate in OT provides the highest level of expertise in the field. It opens up advanced career opportunities and allows for research and leadership roles. It also contributes to the advancement of OT as a profession.
Doctors of Occupational Therapy (ODTs) typically work in one of nine specialties. Many doctorate programs offer concentrations to align with the student's professional goals. They include:
Pediatrics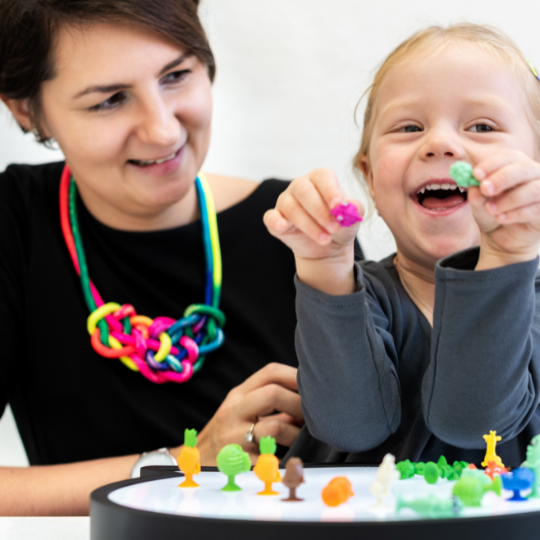 Pediatric specialists work with children who have developmental delays or have known disabilities. These ODTs hold titles like:
Pediatric OT Specialist
Pediatric OT Clinical Specialist
Lead Pediatric OT Practitioner
Physical Rehabilitation
Physical rehabilitation specialists aid people recovering from serious injuries. They help patients resume their daily activities. They carry job titles such as:
Physical Rehabilitation OT Director
Senior Occupational Therapist – Physical Rehabilitation
Doctoral OT Specialist – Physical Rehabilitation
Driving and Community Mobility
These OTs support clients in becoming mobile within their local environment. This allows them to take part in their communities safely. And this helps them to engage in meaningful daily activities. Professional job titles for this role include:
Driving and Community Mobility Specialist
Community Mobility Occupational Therapist
Doctoral OT Consultant – Driving and Community Mobility
Gerontology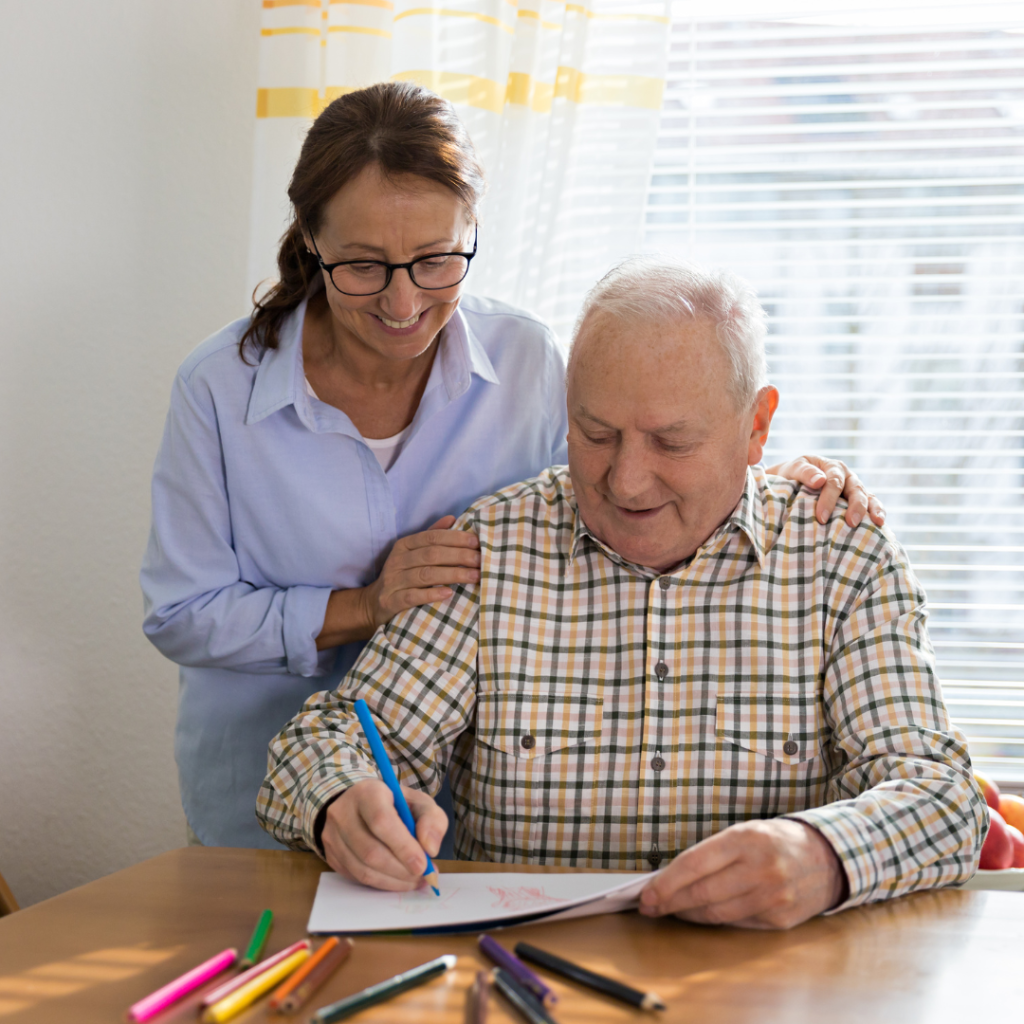 Gerontology OTs work with older patients. They help them overcome any medical obstacles that arise as they progress into old age. They hold job titles such as:
Geriatric OT Specialist
Aging in Place Occupational Therapist
Gerontological Rehabilitation Consultant
Environmental Modification
SCEMs identify and address issues in a patient's living space that hinder their functioning. These ODTs hold titles like:
Environmental Modification Occupational Therapist
Doctoral OT Specialist – Environmental Modification
Environmental Accessibility Consultant
Feeding, Eating, and Swallowing
These OTs specialize in assisting patients facing difficulties with eating and digestion. They carry job titles such as:
Feeding, Eating, and Swallowing Occupational Therapist
Pediatric Dysphagia Therapist
Doctoral OT Specialist – Feeding and Swallowing
Low Vision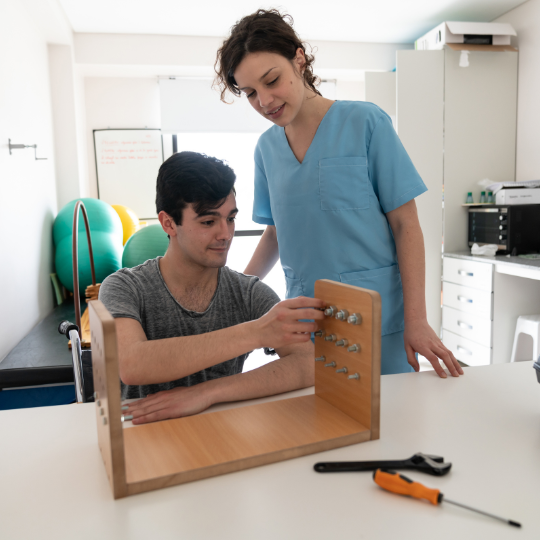 Low-vision specialists aid patients with serious optical limitations. They help them adapt and navigate daily life. Job titles for this rule include:
Low Vision Occupational Therapist
Low Vision Rehabilitation Specialist
Vision Rehabilitation Therapist
School Systems
School systems specialists ensure students receive the educational experience they need. This involves schools, colleges, universities, and other training. These ODTs carry various job titles. Some of them include:
Educational OT Specialist
School-Based OT Program Coordinator
Doctoral OT Specialist – School-based Practice
You can focus your degree on your field of interest by choosing a specialization. And you can typically still select related electives if your chosen school does not offer your discipline. To start your search for the best ODT degree program, check out The 25 Best Online Doctorates in Occupational Therapy.
The Top Paying OT Jobs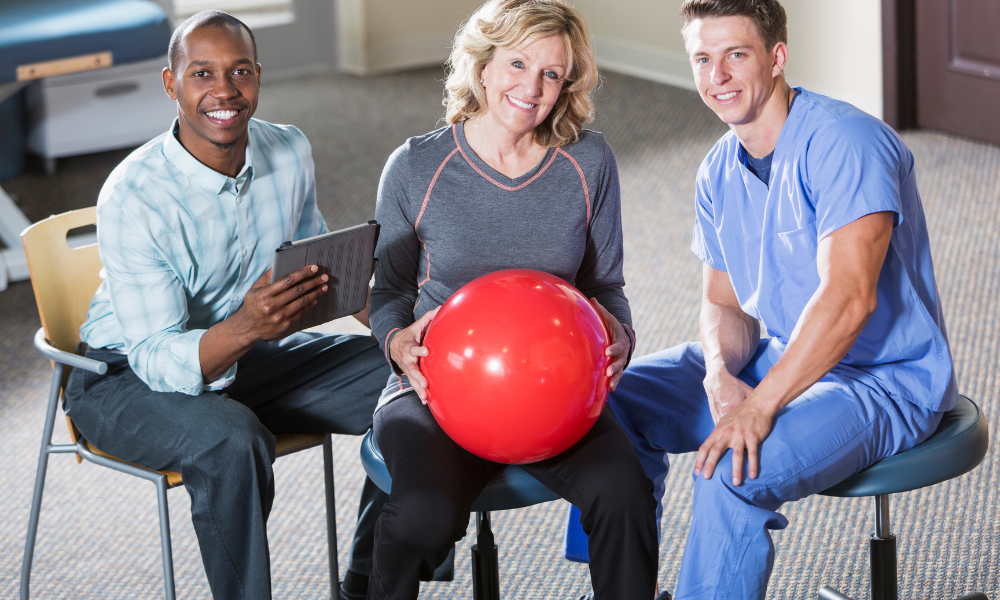 If you would like to become a licensed physical therapist, the first step will be to apply to an occupational therapy program. Your professors and advisors will be able to help you calculate your best career options which will allow you to maximize your expected salary after you graduate.
Now that you know what you can do with a doctorate in OT. So let's look at the top-paying jobs for those with doctorate degrees. ODTs work with people of all ages and in many various settings. Here are eight high-paying jobs that a Doctor of Occupational Therapy might pursue:
Director of Rehabilitation Services
Rehabilitation services directors are responsible for overseeing and managing rehabilitation programs. They coordinate a team of therapists, develop treatment plans, and ensure quality care for patients. These directors work closely with OT researchers. And they understand rehabilitation sciences and the most up-to-date advancements in the field. By collaborating, they can implement cutting-edge techniques and therapies. This ultimately enhances the overall effectiveness and outcomes of their rehabilitation programs.
Rehabilitation services directors typically work in healthcare settings or education systems. Their role involves leadership, strategic planning, and regulatory compliance for effective rehabilitation outcomes.
The median annual salary for a director of rehabilitation services is $148,500. The amount can be higher depending on education and experience.
Occupational Therapy Researcher
An OT Researcher is someone who does in-depth studies in the field of OT. They seek to advance the field by learning new ways to help patients more effectively. These researchers plan and conduct research projects and gather and study data. They share what they discover in academic journals and other publications.
OT Researchers can work in various settings. Many of them work at universities and research institutions. This gives them the right tools and allows them to work with other experts. Others may work in hospitals, healthcare centers, or rehab facilities. But their goal is the same. They focus on finding better ways to help patients. Some researchers also work for government or non-profit organizations. Here, they work to improve public health policies related to OT.
The highest salary for an OT Researcher is $104,000. This amount is for OTs with experience and a doctorate or Ph.D. and good experience in the field.
Occupational Therapy Consultant
An Occupational Therapy Consultant is an experienced and knowledgeable expert in OT. They help organizations and schools improve their therapy programs. These consultants give advice and make plans to make therapy better for people. They make sure facilities are in compliance with regulations. Their goal is to help more people and make treatment more effective and efficient.
OT Consultants can work in various places. They might work for large hospitals, schools, or organizations that want to improve their therapy services. They could also work for special centers that focus only on therapy. Some have their businesses and offer consulting services to different organizations.
The OTD salary for therapy consultants is $33 per hour but can be as high as $68 per hour. This depends on the degree held, experience, and location.
Professor in Occupational Therapy
A Professor of OT specializes in helping students learn about occupational therapy. They have lots of knowledge and experience in this field. These professors work at colleges or universities and lead classes for future OTs. They teach therapy techniques, how to work with patients, and the importance of helping people do daily activities.
Occupational therapy professors also do research and write articles to share new knowledge with others in the field. Their passion is to train and inspire the next generation of therapists.
The base salary of a professor of occupational therapy is $95,509. This amount can vary depending on factors such as location and education.
Ergonomics Specialist
An Ergonomics Specialist focuses on creating comfortable and efficient work environments. Their expertise is crucial in promoting well-being and efficiency in a wide range of work environments. These specialists focus on preventing injuries and enhancing productivity. They study how people interact with their workspaces. Then, they make adjustments to reduce strain and discomfort.
By providing ergonomic assessments, these specialists help individuals work safely and comfortably. They reduce the risk of musculoskeletal problems and other work-related injuries. Many ergonomic specialists work in corporate offices. They may also work in industrial settings or healthcare facilities.
Occupational therapy doctorate salary figures for ergonomics professionals can be $69,000 to $79,000 yearly.
Home Health Occupational Therapist
A Home Health OT is a professional who visits patients in their homes. They work with people of different ages, like seniors or those recovering from injuries or disabilities. These therapists assess the patient's home and daily activities. Then create personalized plans to help them become more independent and capable. They teach skills for everyday tasks such as dressing, bathing, and cooking. They may suggest tools or equipment to make things safer and easier.
A Home Health OT aims to support patients in achieving the best quality of life. This allows them to remain independent in their own homes.
The doctorate in occupational therapy salary for home health is $97,867. This makes this profession one of the highest paying on our list. With education and experience, a home health OT can make up to $115,238.
Occupational Therapy Specialist in Pediatrics
An OT Specialist in Pediatrics works with children and infants with developmental challenges. They also work with children who are emotionally or physically challenged. They focus on helping develop essential skills for daily activities. These include things like play and social interactions. They use creative methods to engage children in activities that improve their motor skills. They also work to improve their sensory processing. And they teach them to take care of themselves.
OT specialists in pediatrics work in pediatric hospitals, clinics, and rehab centers. Some also work in schools. This allows them to partner with teachers and parents to support kids with learning or behavior difficulties. Others provide therapy at home, customizing interventions to fit the child's familiar surroundings.
According to ZipRecruiter, the average annual pay for a Pediatric Occupational Therapist is $89,097 annually.
A Word About Doctor of Occupational Therapy Salary Figures
When considering the salary figures above, there are a few things to consider. The average pay for those with a doctorate in OT can vary significantly. How much you make will depend on location, experience, and the employer. However, pursuing advanced certifications and education can enhance your earning potential in the field. Licensed occupational therapists have great potential for excellent earnings.
What Organizations or Associations Can I Join When Working in Occupational Therapy?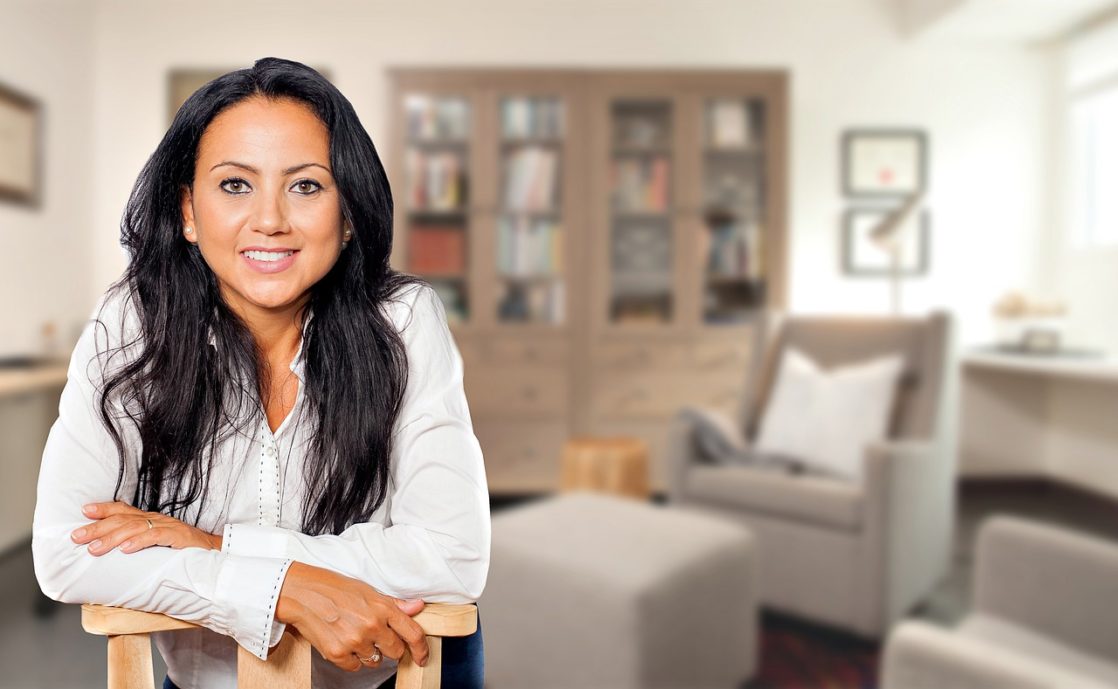 American Occupational Therapy Association
The primary association for OTs in the US is the American Occupational Therapy Association (AOTA). There are several benefits for those who are members of the AOTA, including:
Quality Continuing Education
American Occupational Therapy Association members have access to continuing education opportunities. This includes online courses, informational webinars, and national occupational therapy conferences.
Subscriptions to Occupational Therapy Periodicals:
AOTA members receive subscriptions to the American Journal of Occupational Therapy. They also get OT Practice magazine.
Professional Resources
Members have access to AOTA's evidence-based practice resources. This includes professional forums and groups. They can also access the Wilma L. West occupational therapy library. Plus, there are networking opportunities for job opportunities and career advancement.
Discounts American Occupational Therapy Association members receive up to 30% savings on most AOTA publications and events.
Advocacy
AOTA members contribute to protecting the occupational therapy profession through political involvement. This occurs through the American Occupational Therapy Political Action Committee (AOTPAC).
Student Occupational Therapy Association
Students can also join the Student Occupational Therapy Association (SOTA). The Student Occupational Therapy Association is a non-profit group that promotes professional development for students. It does so through networking, education, volunteerism, and more. Different regions have different chapters. You can find out more information through AOTA.
More FAQ About OTDs
Is an Occupational Therapist a Doctor?
Many people think that an occupational therapist is a doctor. However, they are not medical doctors. Instead, they are healthcare clinicians. Occupational therapists can earn a doctoral-level education. This is the most advanced education in the field.
Is There Such a Thing as a Ph.D. in Occupational Therapy?
Yes. In addition to an OTD, students can pursue a Ph.D. degree. However, Ph.D. occupational therapy programs are designed for students who want to focus on research and academia.
When Will Occupational Therapy Require a Doctorate?
There has been some confusion about whether OTs will need a doctorate to practice after a specific date. Currently, this is not the case.
What Is the Best Occupational Therapy College?
Are you looking for the top online colleges for an OT doctoral program? Check out The 25 Best Online Doctorates in Occupational Therapy.
What Is a Masters in Occupational Therapy Salary?
Currently, the national average earnings for those with a Master's degree in OT is $95,356
What Is the NBCOT Certification Examination?
The NBCOT exam conducted is an essential exam for those who want to practice as licensed OTs or OT assistants.
How Can I Be Assured of Individualized Attention in an Online Program?
With most online programs, students are paired with a faculty mentor. You'll work with your faculty mentor to design research projects and other practical experiences to help you meet your goals.
Closing Thoughts
A Doctor of Occupational Therapy opens up many exciting possibilities. You can advance research and become an expert in the clinic. You can lead occupational therapy education programs and even influence healthcare policy. The opportunities are diverse and fulfilling. It's an amazing chance to make a real impact on people's lives and communities. You'll help others be more independent and have a better quality of life. Whether you work for a healthcare facility, a school, or you start your own business, an OTD lets you make a lasting difference in the world.