What is Occupational Therapy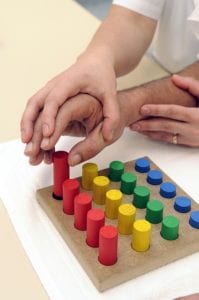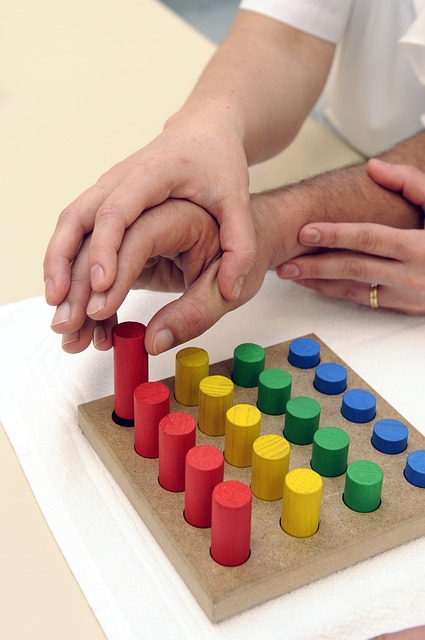 Occupational therapy is the use of therapeutic methods to address physical and mental disabilities so that patients can perform their day-to-day activities (occupations). Occupational therapists can work in a variety of settings including therapy offices, hospitals, schools, nursing homes, and other health service institutions. It is one of the most rewarding professions, as you will be able to see your patients progress by meeting tangible goals, and eventually take on meaningful roles in society.
If you are a student who has the patience to see through long-term projects and have an inherent understanding of the body and gross motor function, then a career as an occupational therapist may be a great option for you.
Before you can start applying for occupational therapy jobs, however, you will have to earn your occupational therapy license, which requires the completion of an occupational therapy master's degree program. If you are unsure of how to start your search for an occupational therapy degree program you have come to the right place, as OnlineCollegePlan.com has a number of resources to help get you on your way.
Featured Programs
What is the Difference Between Occupational Therapy and Physical Therapy?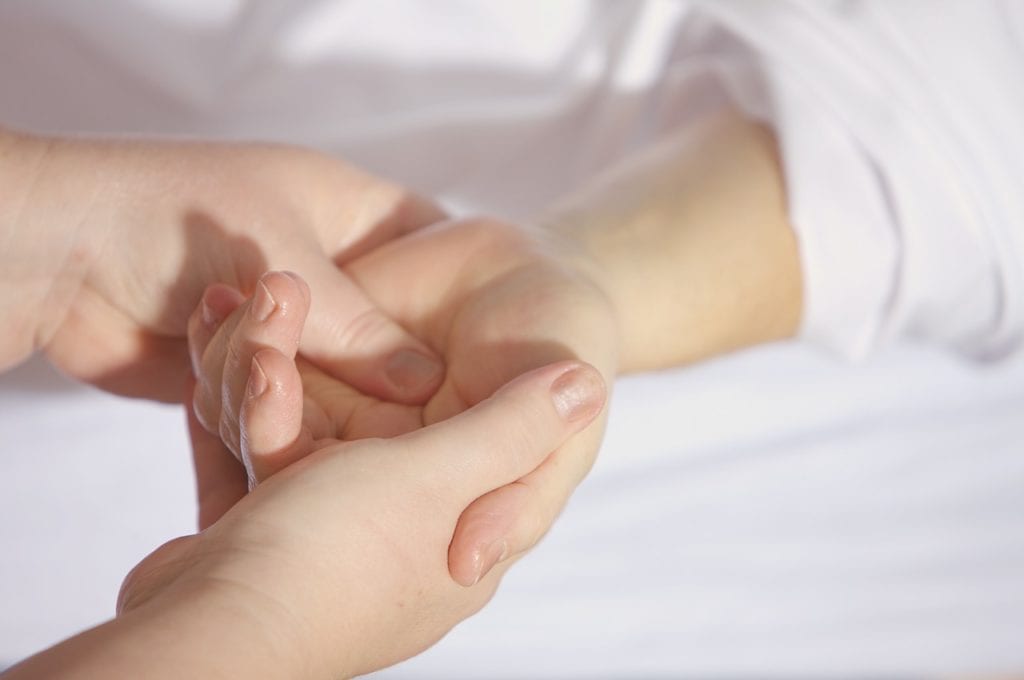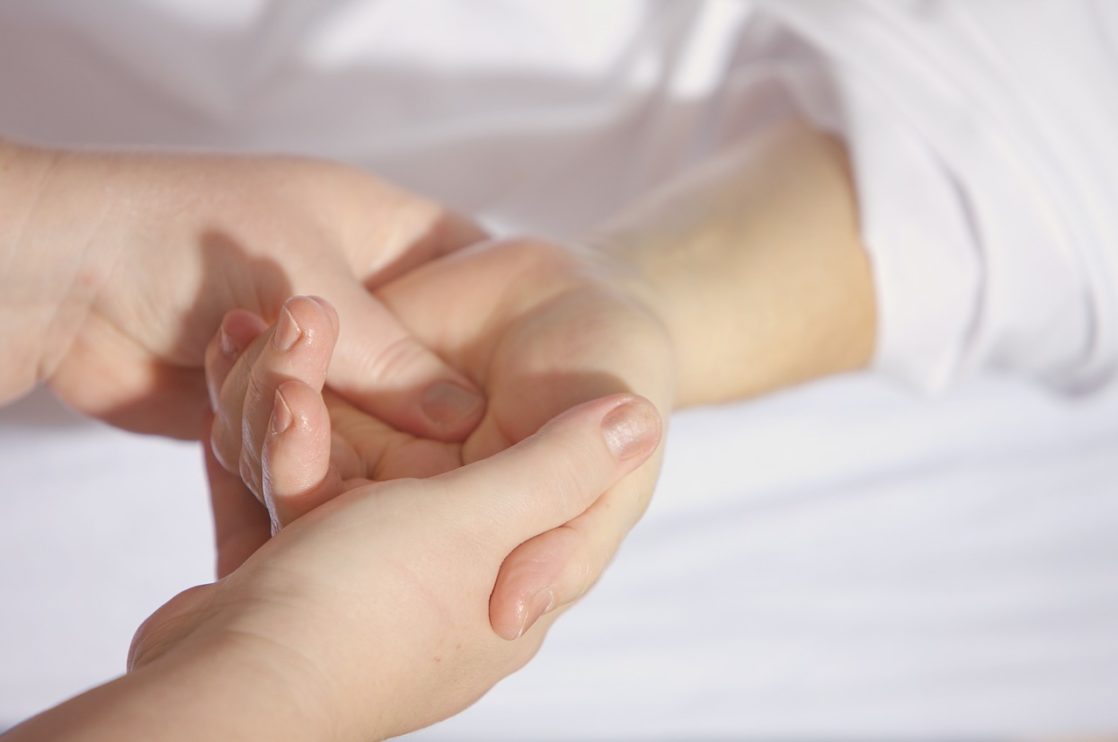 Occupational and physical therapists used to be one and the same, as they used to be known as "reconstruction aides", who helped World War I veterans recover from injuries and traumatic experiences so that they could return to their normal lives. Both disciplines help patients overcome physical limitations so that they can be functioning members of society.
In some situations, occupational therapists and physical therapists can play very similar roles, however, there are some key distinctions between the two. Some of the main differences between occupational therapy and physical therapy include:
Physical therapy focuses on general gross motor function, while occupational therapists focus on specific fine motor and cognitive skills that are required to perform tasks and occupations that are meaningful to them.
Physical therapists have extensive knowledge of body mechanics and how different parts of the body support each other to achieve physical goals, while occupational therapists are focused on the physical requirements to engage in social, professional, and homemaking activities.
Physical therapists focus more on specific biological and anatomical functions, while occupational therapists take courses in sociology and psychology so that they can understand what activities are necessary for patients to achieve a high standard of living.
If you are still unsure about whether a career as a physical therapist or occupational therapist is right for you, you could check out some degree programs to see what learning outcomes are expected in their respective fields.
Where Can I Study How to Become an Occupational Therapist?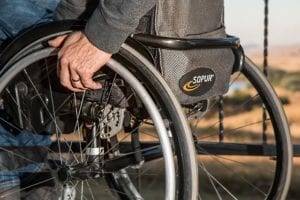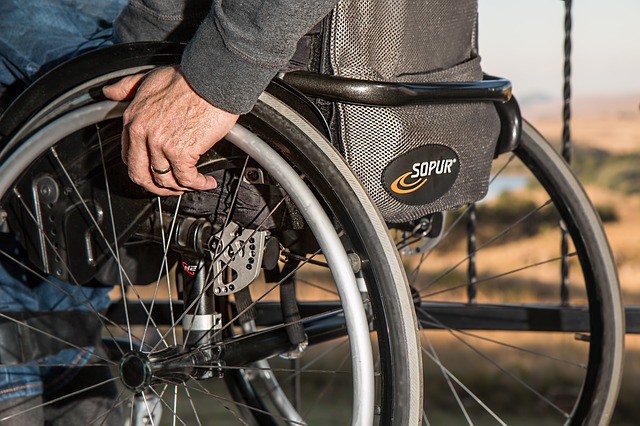 Occupational therapists are generally required to earn their master's degree from an accredited institution in order to receive their professional license. Fortunately, there are a number of great degree programs for occupational therapists to choose from. However, before you start looking into program options, you should consider your own academic priorities. Some things you should take into account before applying to occupational therapy degree programs include:
Location: Prospective students who are worried about commute times, or living close enough to their school could check out online degree programs that allow students to complete their classwork and tests from wherever is most convenient.
Cost: Prospective students should be aware that tuition rates vary greatly for occupational therapy degree programs. For example, in-state public schools often offer highly discounted degrees when compared to out-of-state or private school options.
Schedule: Prospective students who have responsibilities in their home life, or want to maintain full-time employment while working towards their occupational therapy degree might consider an online program that allows them to enroll in classes with asynchronous scheduling, allowing them to complete classwork and tests whenever it is most convenient.
Specialization: If you know what area of occupational therapy you would like to specialize in, you should be sure to find a school that offers that particular specialized track.
Once you have considered your academic priorities, you are ready to start checking out some great occupational therapy degree programs. If any of the programs might be a good fit for you, be sure to follow the links to their school website and request more information.
Is There a Specialized Accreditation For Occupational Therapy Degree Programs?
Proper accreditation is one of the first things that you should look for in your occupational therapy degree program. The American Occupational Therapy Association (AOTA) has an accrediting body called the Accreditation Council for Occupational Therapy Education (ACOTE), which provides accreditation for occupational therapy degree programs. There is a wide range of accreditation standards for degree programs offering postsecondary occupational therapy degrees, as the ACOTE requires that occupational therapy degree program graduates:
Have acquired a breadth and depth of knowledge in the liberal arts and sciences.
Be educated as a generalist with exposure to models and systems used in settings where occupational therapy is practiced.
Have achieved entry-level competence through academic and fieldwork educational experiences, including gaining practicum experience as an occupational therapy assistant.
Are prepared to articulate and apply occupational therapy theory, evaluations, and interventions in order to achieve expected outcomes.
Uphold the ethical standards, values, and attitudes of the occupational therapy profession.
Are prepared to be a lifelong learner who keeps up with current best-practice standards.
Are prepared to advocate for occupational therapy services and their patients.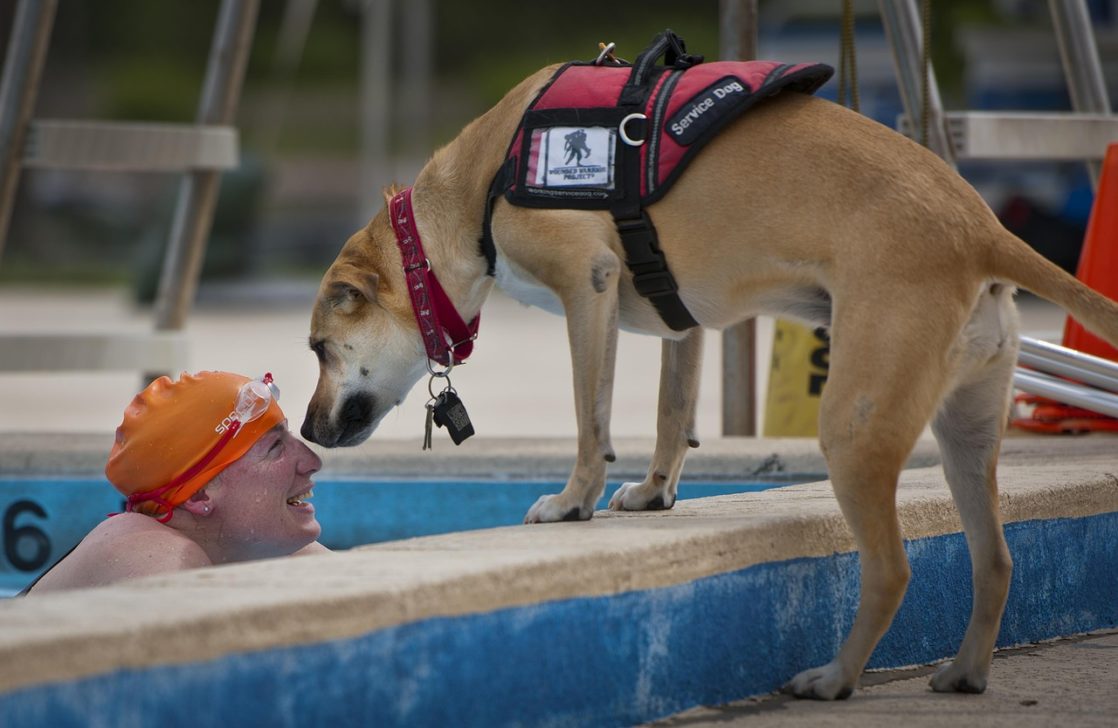 What Can I Do With a Doctor of Occupational Therapy Degree?
A doctorate degree in occupational therapy will qualify you for the highest level of career options in occupational therapy. As a doctoral candidate, you will have to choose a particular area of specialization to concentrate your studies in, which will determine your specific job prospects and professional applications. There are nine different specialty certification areas for occupational therapists, which are:
Gerontology (BCG): Gerontology specialists work with older patients to help them overcome the medical obstacles that arise as they progress into old age.
Mental Health (BCMH): Mental health specialists focus on helping patients with diagnosed neurological imbalances to help them overcome physical and emotional hardships.
Pediatrics (BCP): Pediatric specialists work with children who are not developing at an age-appropriate rate, or have a diagnosed disability.
Physical Rehabilitation (BCPR): Physical rehabilitation specialists work with people who have suffered from a serious injury to help them get back to their daily lives.
Driving and Community Mobility (SCDCM): Driving and community mobility specialists help clients be mobile in their particular community and environment.
Environmental Modification (SCEM): Environmental modification specialists help identify and address problems in a patient's living environment that are keeping them from functioning or reaching their potential.
Feeding, Eating, and Swallowing (SCFES): Feeding, eating, and swallowing specialists help patients who have trouble eating, digesting, or otherwise obtaining energy from the food that they eat.
Low Vision (SCLV): Low vision specialists help patients who are not blind, but have serious optical limitations, which can make it difficult to navigate the world without assistance.
School Systems (SCSS): School systems specialists work in schools, colleges, and universities to ensure that students are able to receive the educational experience that they are expecting.
If you know what area of occupational therapy you would like to specialize in, then it can help you choose which degree program will be right for you. To start checking out some great programs, check out our list of the top occupational therapy degrees mentioned above to see if there are any that might be a good fit for you. If any of the schools pique your interest, be sure to follow the links to their school website and request more information about what specialization tracks are offered their occupational therapy degree programs.
What is an Occupational Therapist?
An occupational therapist is someone who helps people overcome their disabilities so that they can function in their day to day lives. Occupational therapists are required to earn their master's degree, giving them knowledge in a number of medical and psychological areas. Some types of classes in an occupational therapy degree program include:
Sociology and Psychology: Sociology and psychology courses help provide occupational therapists with the context of their patient's lives, so they can help prioritize therapeutic outcomes that allow them to function in their society.
Clinical Kinesiology: Occupational therapists will learn principles of kinesiology which is the study of the mechanics of body movement.
Functional Neuroanatomy: Understanding neuroanatomy will allow occupational therapists to diagnose and treat the disconnects between their patients' minds and bodies.
Advanced Therapeutic Techniques: Occupational therapists will learn a wide range of therapeutic techniques so that they have the tools to help their patients achieve their desired occupational outcomes.
If these sound like classes that would interest you, then there's a good chance that an occupational therapy degree program would be a good career move. If you feel like an online plan will meet your academic and professional expectations, be sure to check out ranking for the Best Online Doctorates in Occupational Therapy programs.
What is the Average Occupational Therapist Salary?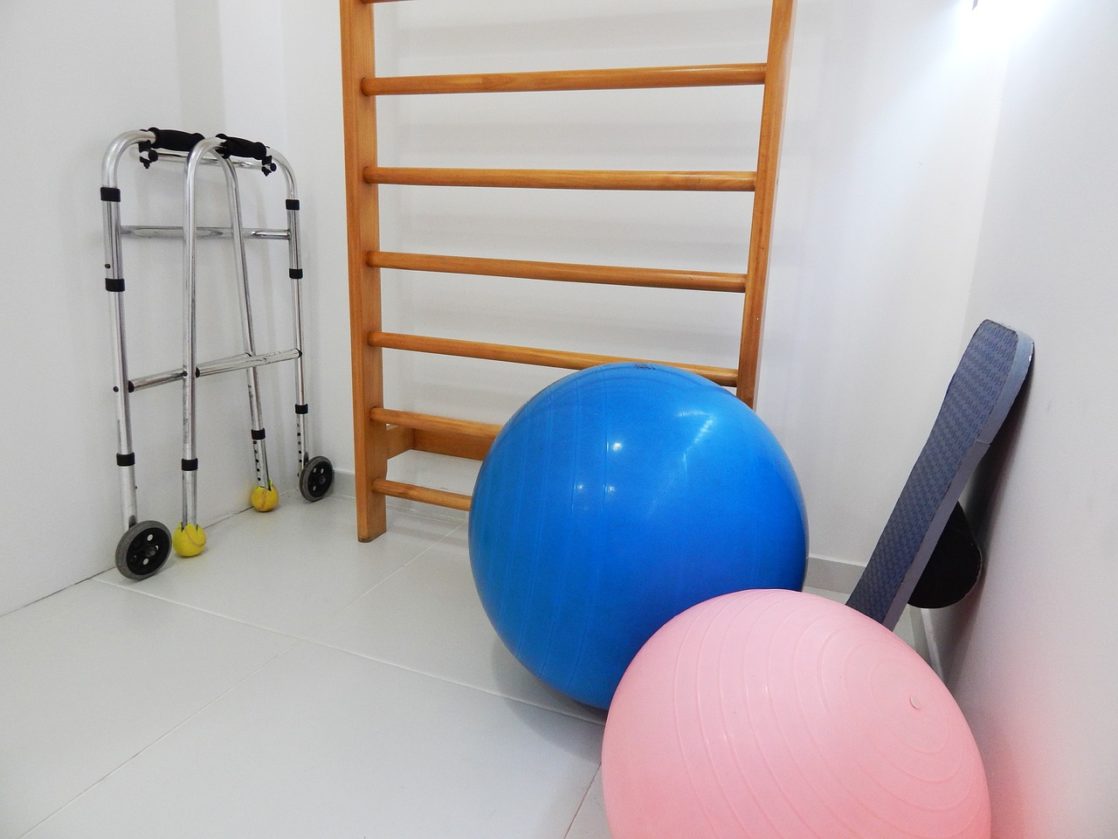 The average occupational therapist salary is $83,200 per year, and there are currently 130,400 occupational therapists employed full-time in the United States, with that number expected to increase by 24% over the next decade. As demand for occupational therapists is expected to grow, graduates can expect their expected salary to grow as well. Graduates with an occupational therapy degree who are looking to enter the job market should also be aware that there are a number of variables that can affect your expected pay grade, including:
Location: Occupational therapists who practice in urban environments can expect to earn more than ones who practice in rural environments.
Employer: Whether you are employed by a private office or major health service institution such as a hospital can greatly affect your expected professional responsibilities and expected salary.
Experience: Occupational therapists who have established their professional credentials can expect to earn more than recent graduates who are just entering the profession.
Credentials: Your level of academic degree and professional licenses can increase your expected salary.
Specialization: Specializing in a particular field of physical therapy, such as gerontology, mental health, or pediatrics, will make you stand out as a job applicant and can increase your expected salary.
If you would like to become a licensed physical therapist, the first step will be to apply to an occupational therapy degree program. Your professors and advisors will be able to help you calculate your best career options which will allow you to maximize your expected salary after you graduate.
What Organizations or Associations Can I Join When Working in Occupational Therapy?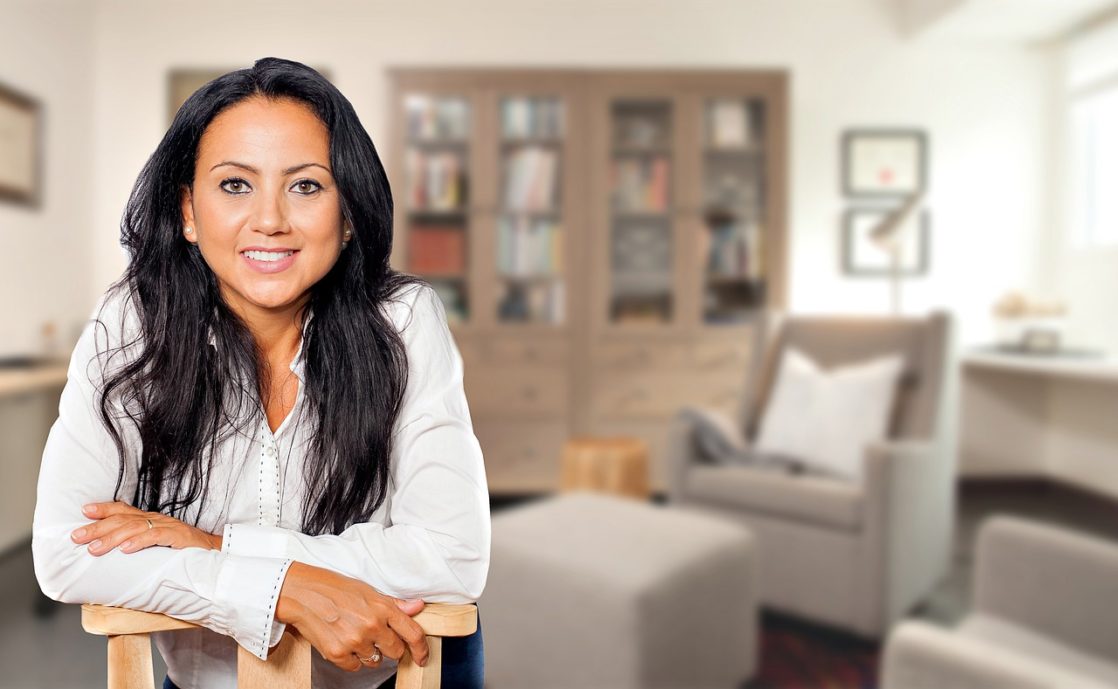 The main association for occupational therapists in the United States is called The American Occupational Therapy Association (AOTA). There are a number of benefits for occupational therapists who are members of the AOTA, including:
Quality Continuing Education: AOTA members have access to online courses, informational webinars, and national occupational therapy conferences.
Subscriptions to Occupational Therapy Periodicals: AOTA members receive subscriptions to the American Journal of Occupational Therapy, OT Practice magazine, SIS Quarterly Practice Connections, AOTA's OT Practice Pulse e-newsletter, and AOTA alerts e-newsletter.
Professional Resources: Members have access to AOTA's evidence-based practice resources, professional forums and groups, access to the Wilma L. West occupational therapy library, and networking opportunities for job opportunities and career advancement.
Discounts: AOTA members receive up to 30% savings on new books and literature for occupational therapists.
Advocacy: AOTA members contribute to protecting the occupational therapy profession through political involvement through the American Occupational Therapy Political Action Committee (AOTPAC).
There are different types of memberships available depending on your current professional position. Practicing licensed occupational therapists pay $225 per year; occupational therapy assistants pay $131 per year; students pay $75 per year; first-year occupational therapist practitioners pay $95 per year. With these affordable membership rates, an AOTA membership will pay for itself. If you are looking to take your first step towards becoming a licensed occupational therapist, you should look around to find the degree program that is the best fit for you.