Rutgers University – Newark – Majors & Notable Alumni
Find your degree
Online College Plan is an advertising-supported site. Featured or trusted partner programs and all school search, finder, or match results are for schools that compensate us. This compensation does not influence our school rankings, resource guides, or other editorially-independent information published on this site.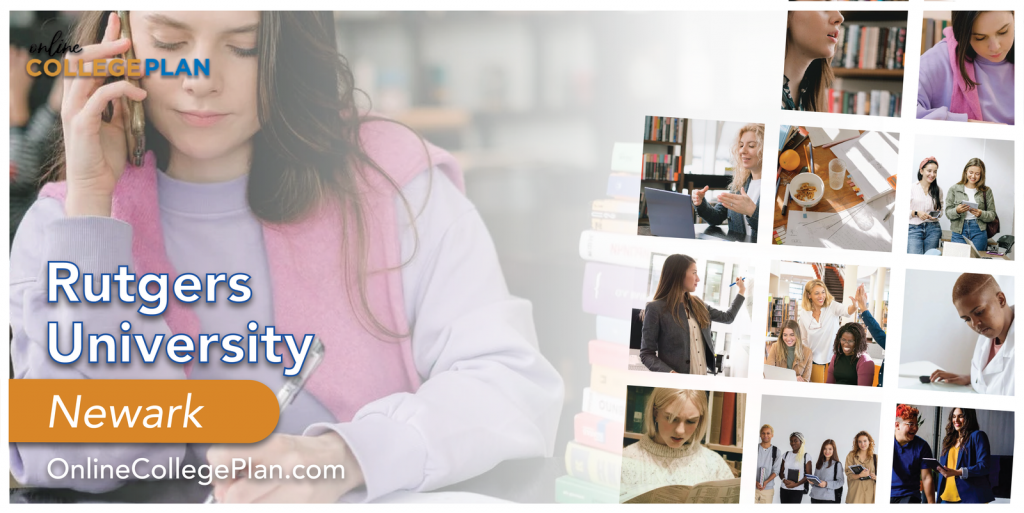 Also known simply as Rutgers

Rutgers University–Newark (which is one of three regional campuses under the Rutgers University umbrella, which is the public research university of the state of New Jersey, and which includes the university's campuses located in Newark, New Brunswick, and Camden) is located in the city of Newark, New Jersey. Rutgers University, which was originally founded in 1766, is the eighth-oldest college in the United States and is a member institution of the Association of American Universities. The AAU is an international organization consisting of 60 of the top research universities devoted to maintaining a healthy system of cutting-edge academic research and to providing students with a high-caliber education.
Rutgers originally started out as a private, liberal arts college until 1945 when the state legislature voted to make Rutgers University a public state research university. Today, Rutgers University–Newark offers undergraduate degree programs and graduate degree programs to more than 11,000 students yearly through the university's seven degree-granting undergraduate, graduate, and professional schools. These schools are the Newark College of Arts and Sciences (which enrolls more than 60% of the undergraduate students enrolled at Rutgers University–Newark and is the largest school on the campus); the University College; the School of Criminal Justice; the Graduate School-Newark; the School of Public Affairs and Administration; Rutgers Business School of Newark and New Brunswick and the Rutgers School of Law–Newark (which is the oldest law school in New Jersey).
Yearly, Rutgers University – Newark awards roughly 80 doctoral degrees, 250 Juris doctor degrees, 1,000 Master's degrees, and 1,500 baccalaureate degrees. The university was ranked 12th in the nation for quality among small research universities by the 2005 Faculty Scholarly Productivity Index, which is a metric that was designed to create a benchmark standard for the measurement of the degree of academic and scholarly quality. The Carnegie Classification of Institutions of Higher Education has also classified Rutgers University–Newark as a Research University with a High Research Activity rating (RU/HRA). In addition, the University has received numerous accolades and a lot of recognition, such as being ranked as having the best public MBA program in the Northeast in the 2011 U.S. News and World Report's ranking, being ranked as a "Tier 1" school since 2004 by the same publication. Also, being ranked first in administrative support in 2010 by The Wall Street Journal.
Featured Programs
Rutgers University – Newark Local Attractions
Rutgers University–Newark's excellent track record of being a reputable and renowned provider of high-caliber education is not the only reason many students choose to attend. The surrounding areas also have a lot to offer in the way of things to see and do, such as:
The Newark Museum is the state's largest museum and has a diverse collection of works of art representing the Americas, Asia, Africa, and the ancient world, and it houses one of the finest collections of Tibetan artwork in the world. In addition to the art collections on display, the Newark Museum is also dedicated to educating visitors on the natural sciences and is home to the Dreyfuss Planetarium and the Victoria Hall of Science. The Victoria Hall of Science houses a collection of more than 70,000 specimens of the museum's Natural Science Collection.
New Jersey Performing Arts Center:
The New Jersey Performing Arts Center, which is located in downtown Newark, has been invaluable in revitalizing the city. The center offers one of the largest performing arts education programs that are available through a performing arts center. The program includes performing arts training classes, scholarships, in-school residencies, professional development, and family and children's programming, allowing students, allowing visitors to explore a myriad of genres of music, theater, dance, and poetry.
Located on the campus of Rutgers University–Newark, the Institute of Jazz Studies is home to the largest and the most comprehensive library and archives of jazz and jazz-related materials in the entire world. The archival collection contains more than 100,000 different sound recordings on various recording mediums such as CDs, LPs, EPs, 78- and 75-rpm disks, and 6,000 books. The institute also houses more than 30 instruments that were used by famous jazz musicians during their careers.
Online Degrees and Programs:
Rutgers University–Newark offers an astoundingly large selection of academic programs to distance learning students, which spans undergraduate degree-granting programs, graduate degree-granting programs and professional certification programs. A sampling of the university's online offerings includes:
Certificates:
Carpentry
Professional Interpreter
Child Development Associate Training
Natural Gas Plant Operations
Administrative Dental Assistant
Purchasing and Supply Chain Management and Freight Broker / Agent Training
Paralegal Certificate Program
Certified Information Systems Security Professional (CISSP)
Forensic Computer Examiner
Lean Mastery
Lean Six Sigma Black Belt (Exam Cost included)
Lean Six Sigma Green Belt (Exam Cost Included)
Travel Agent Certificate
Multimedia Arts Certificate
Python Developer
Undergraduate Degrees:
RN to Bachelor of Science in Nursing (RN to BS)
Bachelor of Arts in Business Administration (BABA)
Bachelor of Science in Labor and Employment Relations
Master of Business Administration (MBA)
Master of Social Work (MSW)
Master of Public Administration (MPA)
Master of Information (MI)
Master of Education in Adult and Continuing Education (MEd. in ACE)
Masters of Education in Learning, Cognition, and Development (MELCD)
Master of Arts in Liberal Studies (MALS)
Master of Engineering in Biomedical Engineering (MEBME)
Master of Music in Music Education (MMME)
What Makes Rutgers University – Newark Unique: Online Program Variety
Rutgers University–Newark offers a multitude of online undergraduate degree programs, graduate degree programs and, in particular, professional certification programs. There are 3 undergraduate programs, 9 graduate degree programs and more than 160 professional certification programs available for students to choose from, which is one of the largest selection of professional certification programs that we have found a school offering. The incredible flexibility that this affords to working professionals seeking to gain an edge in their current careers, or looking to get a start on a new career path, is something that we think is incredibly unique.
Other School Facts: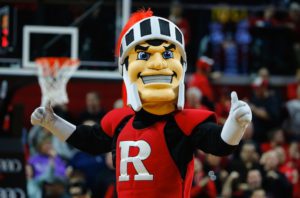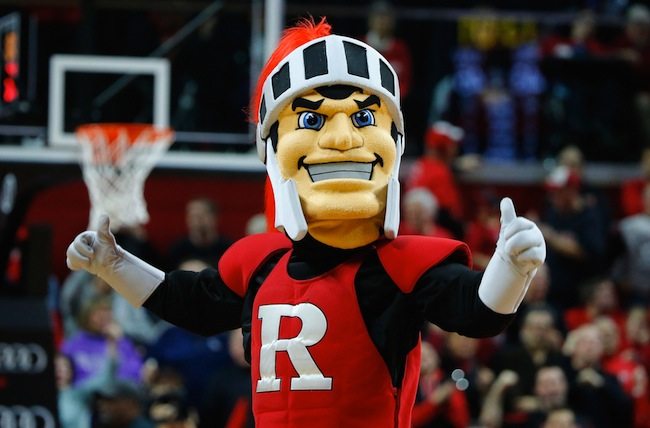 Rutgers University – Newark notable alumni include:
Marianne Espinosa (judge of Supreme Court of New Jersey);
Zulima Farber (former New Jersey Attorney General);
Louis J. Freeh (former Director of the Federal Bureau of Investigation);
Richard J. Hughes (former governor of New Jersey; former Chief Justice of the Supreme Court of New Jersey) and;
George McPhee (vice president and general manager for the NHL's Washington Capitals)
Rutgers University – Newark's Website: https://www.newark.rutgers.edu/
Rutgers University – Newark's Accreditation: Middle States Commission on Higher Education (MSCHE)
Rutgers University – Newark's Values and Mission Statement: https://www.newark.rutgers.edu/our-mission-and-vision
Rutgers University – Newark's Motto: Sol Iustitiae Et Occidentem Illustra – "Sun of Righteousness, Shine Upon the West Also"
Rutgers University – Newark's Mascot: Scarlet Raiders
Rutgers University – Newark's Colors: Scarlet
Related Articles:
20 Oldest Colleges in America That Offer Online Degree Programs
Best Music Colleges with Online Programs