Career Profile: Pricing Analyst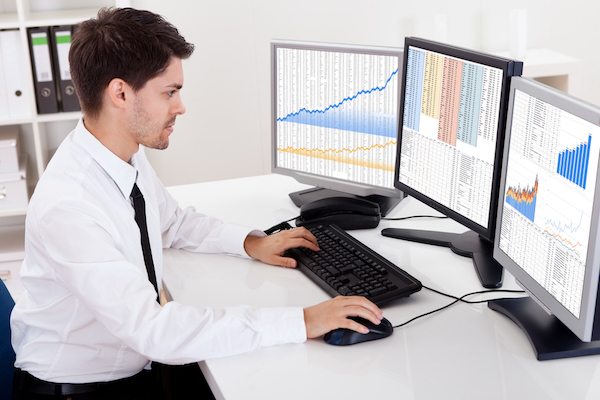 Find your degree
Online College Plan is an advertising-supported site. Featured or trusted partner programs and all school search, finder, or match results are for schools that compensate us. This compensation does not influence our school rankings, resource guides, or other editorially-independent information published on this site.
What is a Pricing Analyst?
A pricing analyst is someone who specializes in pricing, from various angles. They understand the way that pricing works are aware of market trends, and how to maintain profitability. Many companies have a full-time pricing analyst in their corporate repertoire. McDonald's, Whole Foods, Foot Locker, and more all employ pricing analysts. There is a lot of opportunity for someone that wants to work in this position. There is also the option of working for a pricing analysis agency, or as an independent contractor. Pricing analysts examine industry standards and the pricing strategies of competing businesses. Using mathematical analysis, they will keep track of consumer habits and market trends and make projections. Based on their findings, they will advise the company of what pricing strategy to employ to help them boost revenue. This is an important position because people don't spend the same amount of money on the same items all year round. You don't typically see someone purchasing something like sunblock in the winter. A pricing analyst records that kind of information and creates analysis reports to present to their employer. The advice they provide is used to plan product rollouts, marketing campaigns, and of course, prices.
Pricing Analyst Responsibilities
Your responsibilities as a pricing analyst would be relatively static regardless of what kind of company you worked for, whether it was Apple or Walmart. You would need to evaluate the daily pricing activities across a lot of categories and a lot of businesses. You would use this information to analyze actual performance at your own company and to develop strategies to edge out any competitors that were gaining on you. You would be responsible for planning and developing promotional periods for items based on consumer habits. For instance, if you worked for Walmart, you could help design a promotion to put exercise equipment on sale in January when people are usually making their resolutions.
Pricing Analyst Salary Information
The lowest paid pricing analysts make $42,140 per year, and the highest paid people that fill this position make $76,566. The median salary determined by those numbers is about $55,000. Experience leads to higher earnings. In addition, some skills that are linked to higher pay include proficiency with Microsoft Access, SQL, Tableau Software, and SAS. There is a lot of room for advancement in this position, and most people do not continue to work as pricing analysts for more than ten years.
Pricing Analyst Qualifications
In order to work as a pricing analyst, a working knowledge of business or marketing is something that would be a big help to you. However, the most popular degree that pricing analysts hold is one in the field of finance or accounting. You can earn a Bachelors degree in Accounting entirely online, and select tailored electives to make sure you were ahead of the competition.